Best Stores to Shop Character Merchandise in Tokyo
Must-Visit Character Stores in Tokyo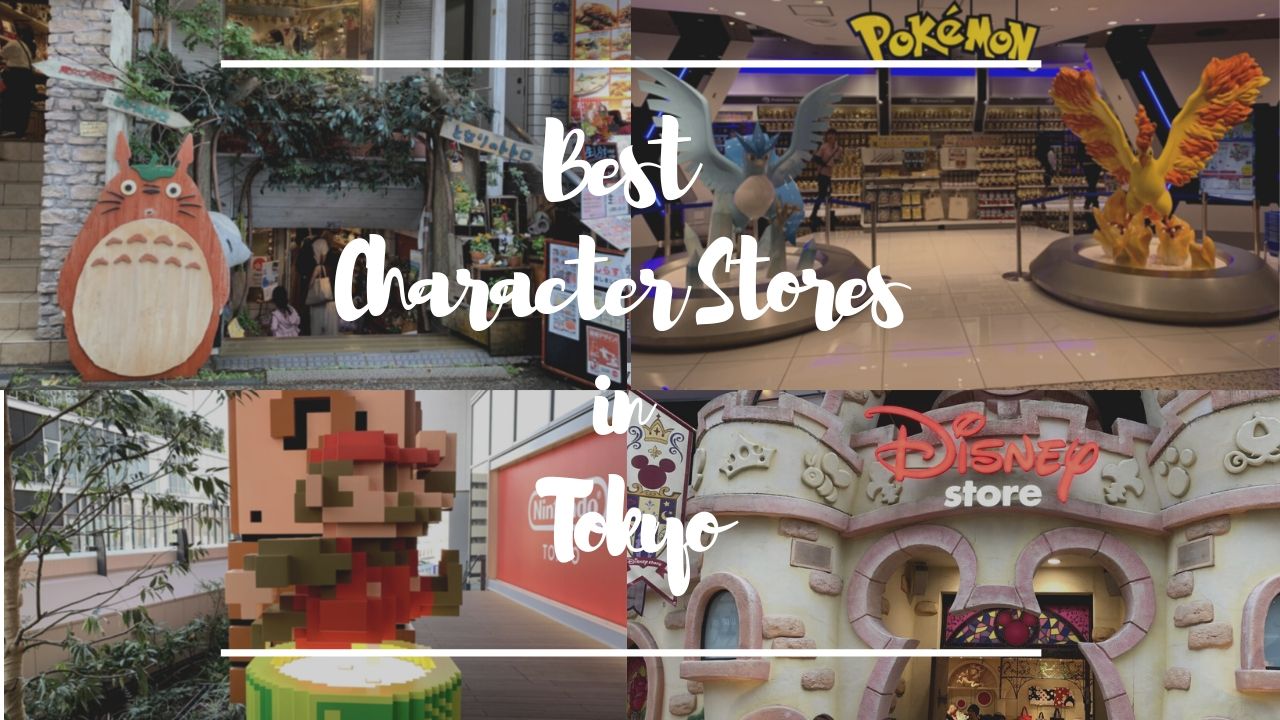 It's known by all that Japan is the country of manga, anime and characters. Many companies have some character as a pet, and even some cities and prefectures have their own character to promote the place.
And companies soon learned that people love to buy themed-merchandise from their favorite characters and series. In addition to themed cafes, in Japan there's also a great variety of merchandise with famous anime series, movies or characters. They can be easily found in souvenir shops. But some companies have gone a step further and have opened their own stores dedicated exclusively to merchandise of a certain anime, movie or character.
Donguri Republic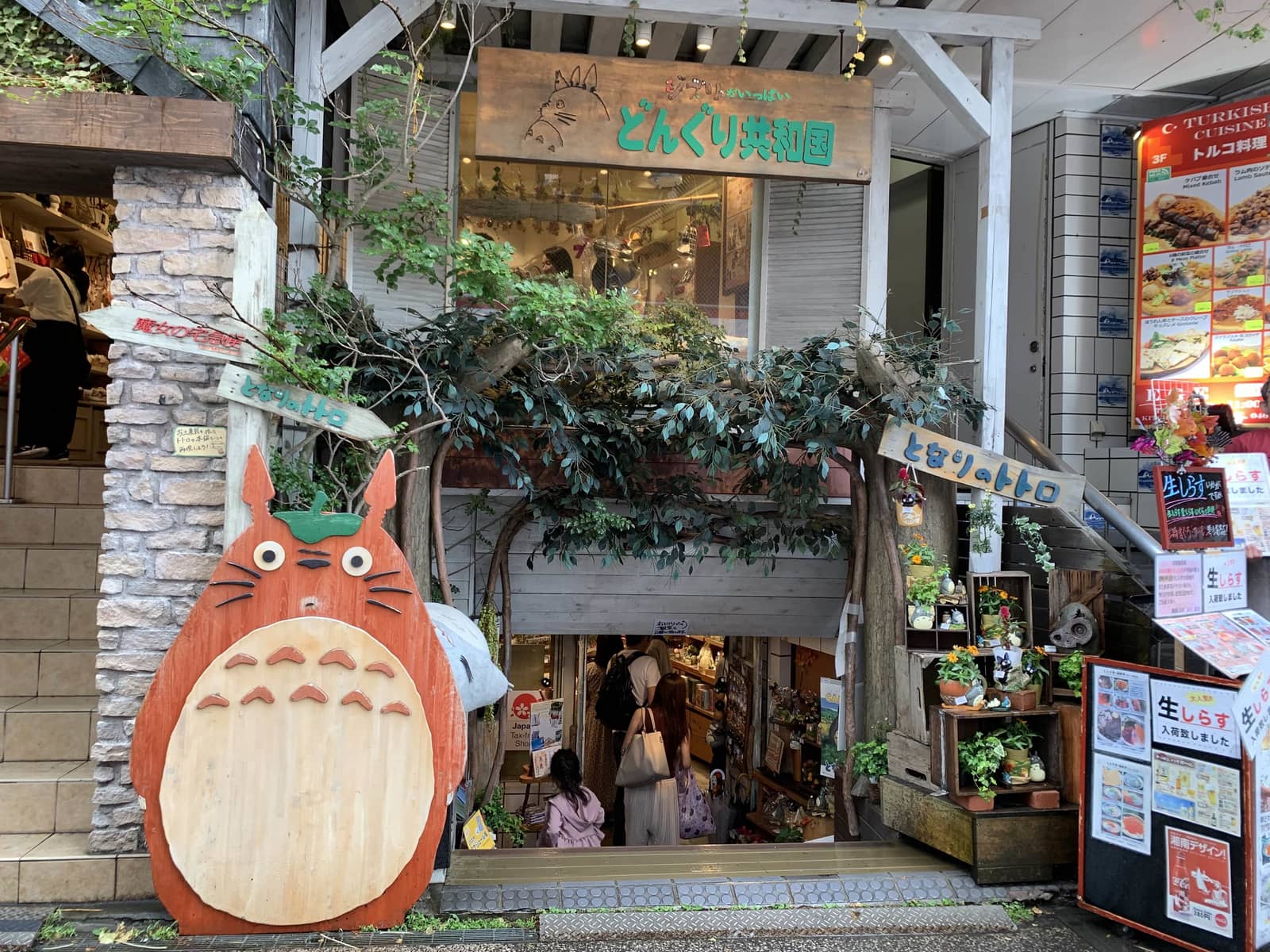 Studio Ghibli is without a doubt the most famous animation studio in Japan and know worldwide. The stories created by the renowned director Hayao Miyazaki and his talented team of artists reach people from all over the world. The messages of the films, as well as the charismatic characters that appear in them, leave no one indifferent. And although as I say Studio Ghibli is famous around the world, their animation works are specially loved in Japan, as expected.
Many people want to get merchandise from their favorite movie or character from Ghibli (Totoro, from My Neighbor Totoro, is the favorite of the vast majority). However, Hayao Miyazaki is very careful with which companies he allows to use the characters of his precious works and only wants hight-quality products.
Donguri Republic, called Donguri Kyowakoku in Japanese (どんぐり共和国), is one of the few stores that have official permission from Studio Ghibli to sell character-themed merchandise based in their films. In Donguri Republic stores you can find practically EVERYTHING, from the classic stuffed animals and figures to notebooks, agendas, clothes, kitchenware, jewelry and much more! The paradise of any Ghibli fan.
There're a couple of stores in Tokyo, one of them in the same building in Ikebukuro, the Sunshine City, where there're other character stores as Pokemon Center, Kiddyland, One Piece Store or Doraemon Store. But my favorite store is the one in Kamakura, a little further from Tokyo.
For more info ▶︎ Donguri Republic: Explore the Hidden Ghibli World at Kamakura!
Kamakura is a day trip from Tokyo that is very worthwhile, and not by the Donguri Republic. The city has some of the oldest and most beautiful temples and shrines in Japan. Here is an article with everything you can see in Kamakura in one day.
About Kamakura ▶︎Kamakura: 10 Best Things to Do in 2020
Pokemon Store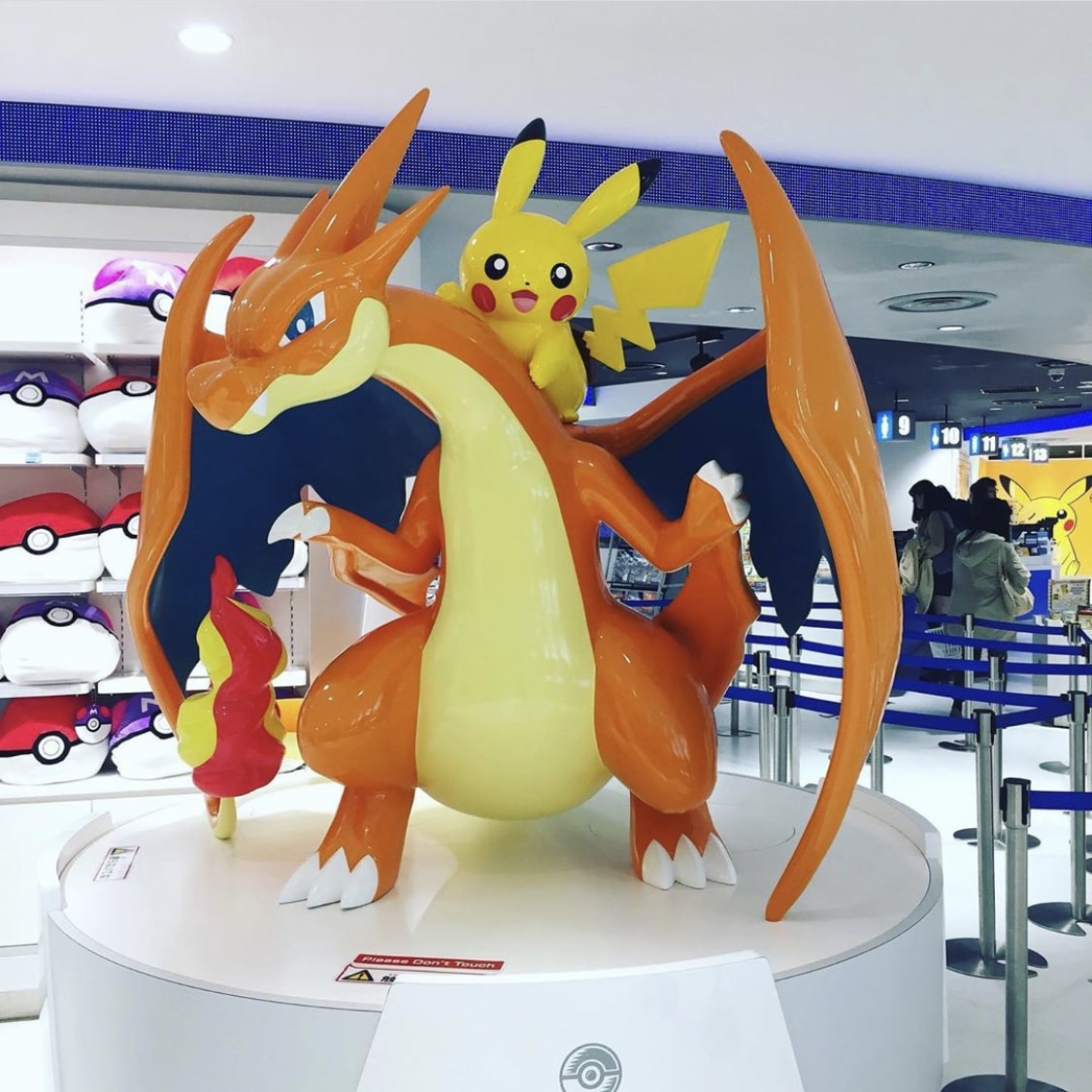 Pokemon is one of Nintendo's most famous video games since its first appearance. In fact, it was so popular that even an anime series of the saga was created, being one of the few video games with its own anime series that is still active. A whole generation of children grew up with the adventures of Ash and Pikachu, which helped to make the video game and the characters even more known internationally.
Since its first appearance, the Pokemon Center stores has been gaining increasing popularity and has become one of the most visited places so Nintendo has been opening more and more Pokemon Centers, and they even recently started with the Pokemon Cafe. There's Pokemon Center in almost every big or tourist city of Japan. Tokyo has several Pokemon Center, and each one different or has something special. But personally I recommend the Pokemon Center MEGA TOKYO, located in Ikebukuro. It's one of the largest and first that opened, and in addition to the Pokemon Center store itself also has Pikachu Sweets (cute Pikachu-muffins), the first Pokemon GO store and Pokemon Card Game. If you want to know more about this place, check this article! ▶︎ Pokemon Center MEGA TOKYO,
Or if you want to know more Pokemon Center in Tokyo, go here ▶︎ 6 Best Pokemon Centers and Pokemon Stores in Tokyo
One Piece Store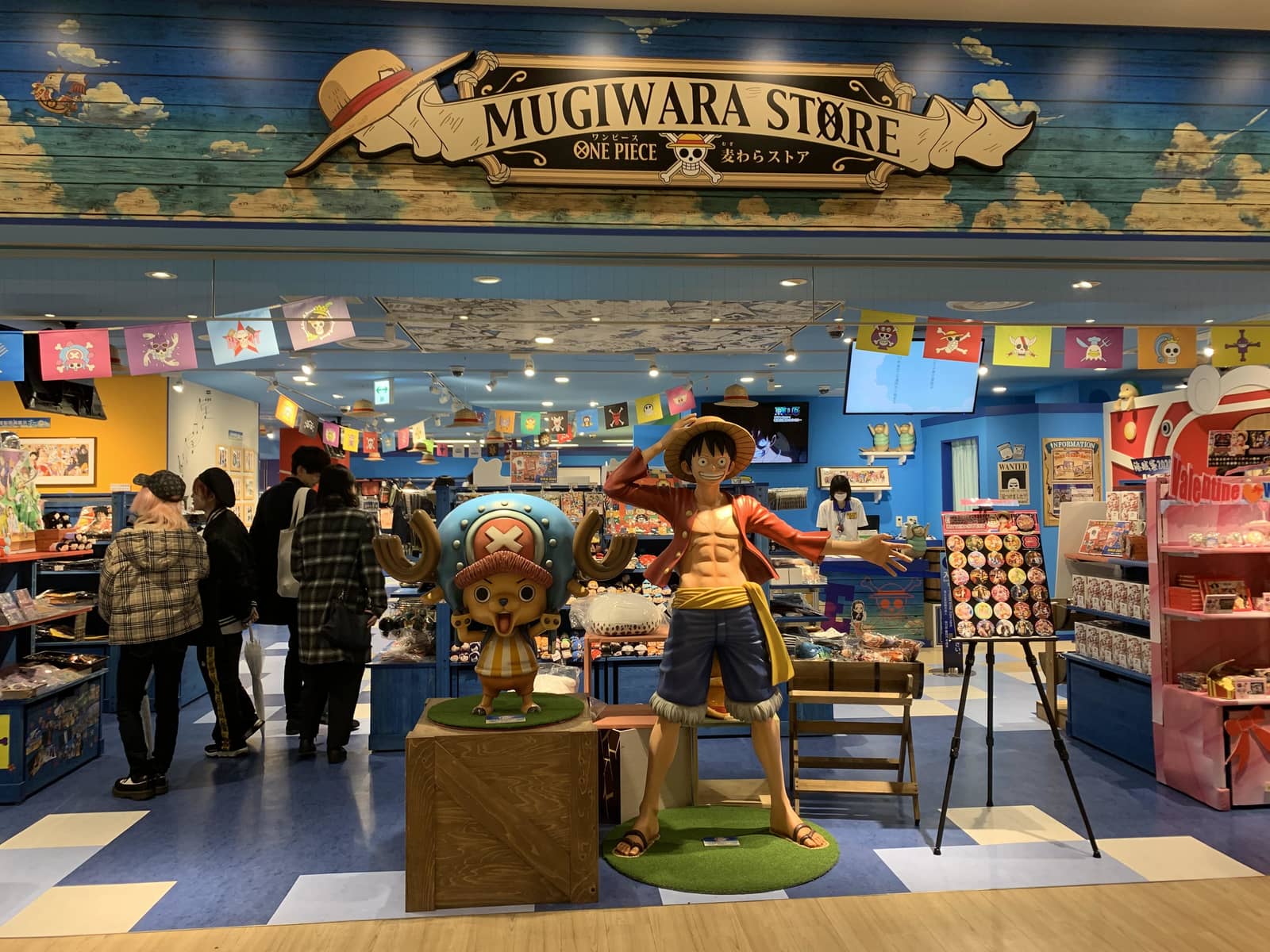 The adventures of Luffy and his crew have been famous all over the world for years. The charismatic and funny pirate and his friends have won the hearts of many people, and it seems that there're still many adventures to live before becoming the King of the Pirates. Shonen JUMP has its own official merchandise stores, the Jump SHOP. However, One Piece has been popular for so many years that it stands out from any other manga that the company has published, so they decided to open stores dedicated only to One Piece merchandise.
The most popular store is the one in the Tokyo Tower, since it's not only the store but there're also two restaurants and a whole theme park about One Piece inside the Tower. Recently I went to one of the restaurants and I explained my experience here ▶︎ One Piece Restaurant in Tokyo
You can even buy devil fruits! So if you're a One Piece fan don't miss this fantastic chances of visiting a one piece store during your trip 😉
Reserve a seat at the One Piece restaurant online here!
But if going to the Tokyo Tower is not in your plans and deviates too much from your route, you can also find One Piece merchandise in Odaiba, in the Fuji TV building or they have recently opened a One Piece Store in the Sunshine City of Ikebukuro
Nintendo Store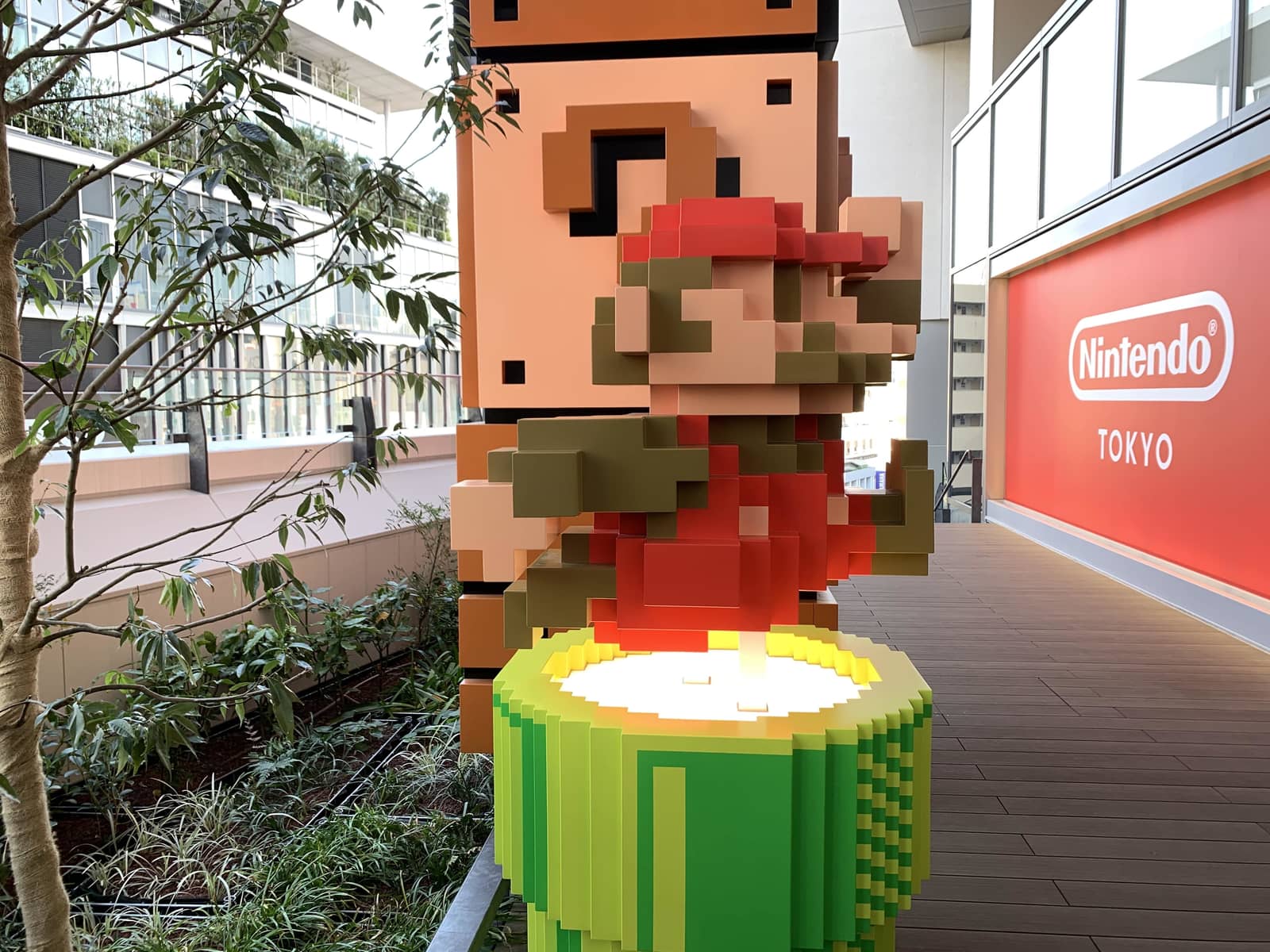 This year seems to be a special year for Nintendo fans. SUPER NINTENDO WORLD, a Mario-themed world, will open at Universal Studio Japan in Osaka before opening the Tokyo Olympics. And at the end of 2019 the first official Nintendo Store in Japan was opened. The store is located in the iconic shopping complex Shibuya PARCO , that has been renovated and reopened in Shibuya in November 2019.
In the Nintendo Store you can find official objects of the most famous videogames of the company. Of course there is a great section dedicated to the emblem character of Nintendo, Mario, and his teammates like Luigi, Yoshi or Peach. But there is also a wide variety of products from Splatoon, Link, Animal Crossing, and many more! Except for Pokemon, since this video game has its own special store, the Pokemon Center.
If you want to know everything you can find in the first official Nintendo Store in Japan, I recommend you read this article! ▶︎ What to buy at Nintendo Store
If, in addition to Nintendo, you like other video game companies, I recommend you take a tour of the Shibuya PARCO, since you can also find other stores such as a Capcom Store and a Pokemon Center that has a real-size Mewtwo! Discover everything you can do in the new Shibuya PARCO here ▶︎ Best Things to Do at the New Shibuya PARCO
Disney Store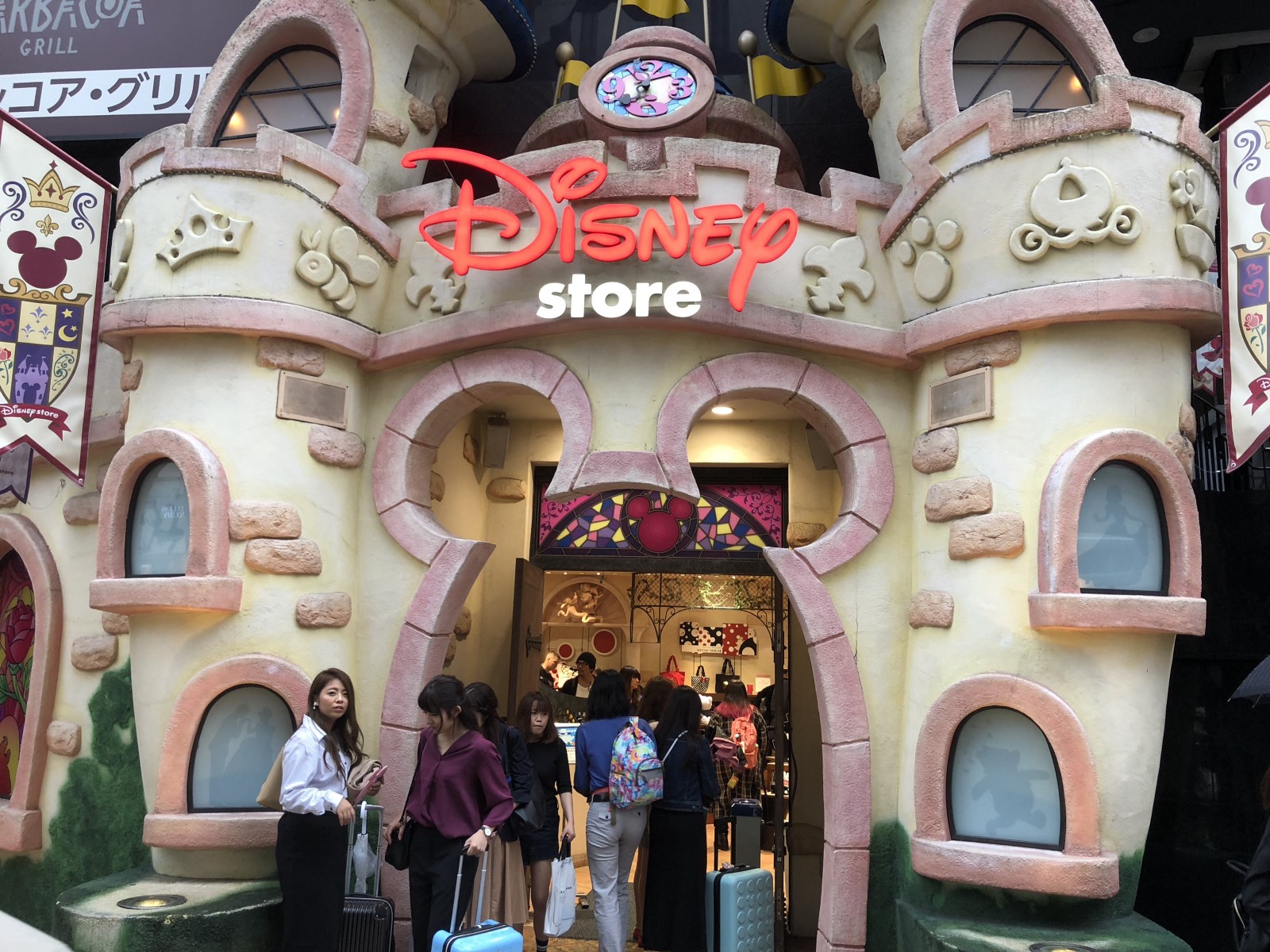 Although Disney is not a Japanese company, Tokyo has one of the few theme parks around the world. In fact, it has two, Disneyland and Disneysea, and the last one is an exclusive park in Japan that is not in any other country in the world. And in Shibuya this is one of the most adorable Disney Store I've ever seen! So even if you don't have in mind to buy any Disney goods while you're in Japan, I recommend you go to the Shibuya Disney Store. And not only to take a picture from outside! Inside it's also set and I'm sure you will love it.
By the way, if you want to go to one of the two Disney Tokyo amusement parks, you can buy tickets up to one day before at this Disney Store. Or if you prefer, you can book Disneyland and Disneysea tickets online
-Book your Tokyo Disneyland Tickets and Easy Pick-up
-Book your Tokyo DisneySea Tickets and Easy Pick-up
Kiddy Land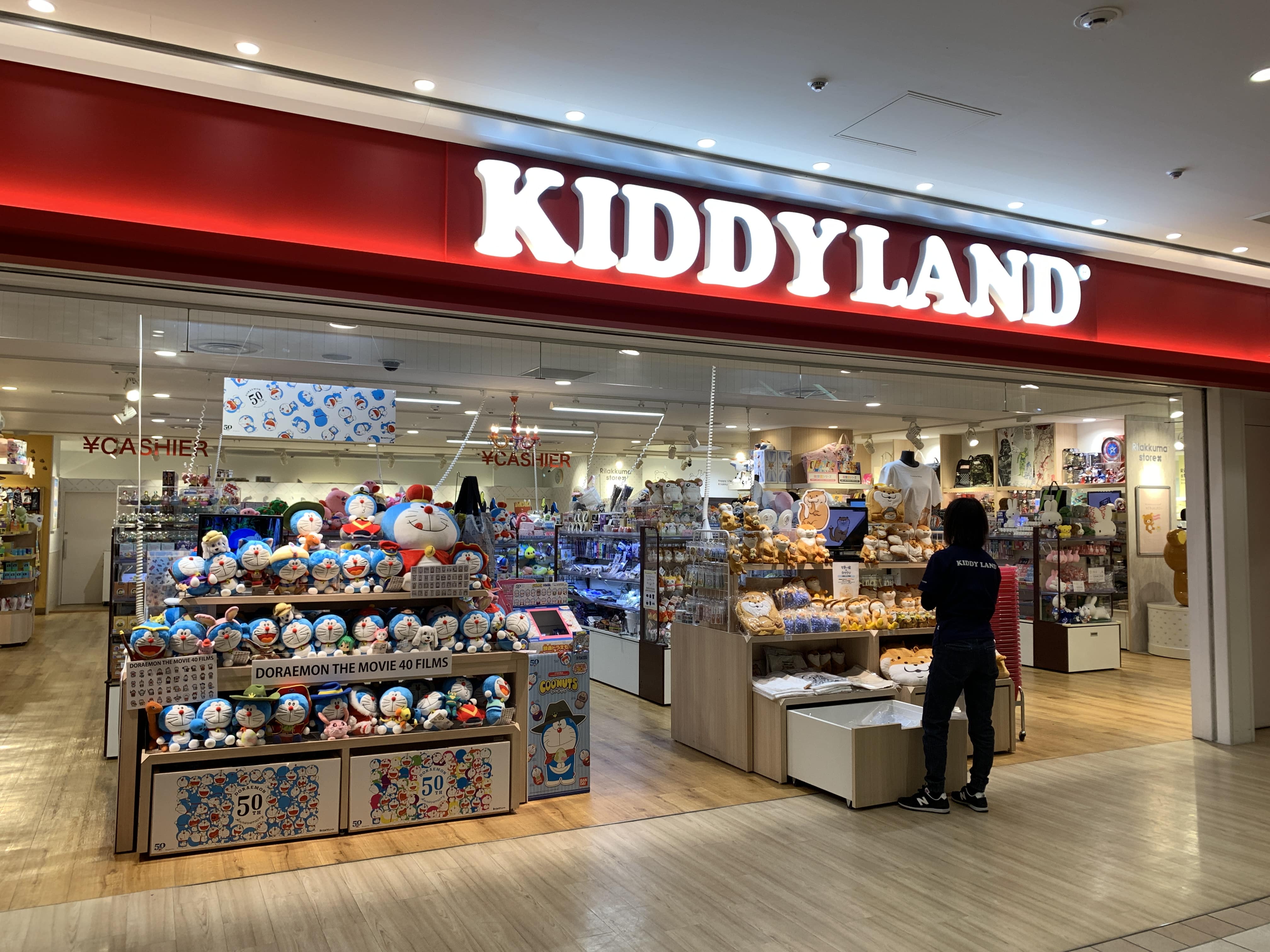 Kiddy Land, unlike the stores we have seen so far in this article, is not a store dedicated to a particular character or series. Kiddy Land is a franchised toy/variety store with official goods of many popular cartoon characters as Hello Kitty, Rirakkuma, Snoopy and many many more! It also has official merchandise of various famous video games, movies and anime including Pokémon, Marvel, Star Wars, Disney, Ghibli, Sailor Moon, etc!
There is more than one store, but the biggest one and the one I recommend you is the one on Omotesando Street in Harajuku. It has 5 floors full of adorable themed-merchandise, as well as Japanese toys! You can easily get stuck there for 1–2 hours!
Recommended Article ▶︎Harajuku Shopping Guide: 10 Best Shops in Harajuku
Sailor Moon Store
The warrior that fights for love and justice, Sailor Moon, along with her friends the Sailor Senshin, marked an entire generation that grew up dreaming of becoming justice warriors with special powers and a cat that can talk. Sailor Moon is probably the most famous shojo both inside and outside Japan. Despite the passing of the years, the series was still known to all and didn't fall into oblivion. For years collaborations were made with makeup brands, fancy cafes, stationery, etc.
But after Sailor Moon Crystal, a new adaptation to Sailor Moon anime, came out in 2014, the series once again became one of the most popular of the moment and merchandise about the serie increased considerably. There's even a restaurant in Azabu-Juban where you can enjoy a live musical while having dinner. That's why it was not surprising that they finally decided to open a store dedicated exclusively to Sailor Moon merchandise. And in the case of Sailor Moon, the store could not be anywhere else than in Harajuku, the mecca of kawaii culture in Japan.
Sanrio Store (sanrio vivitix)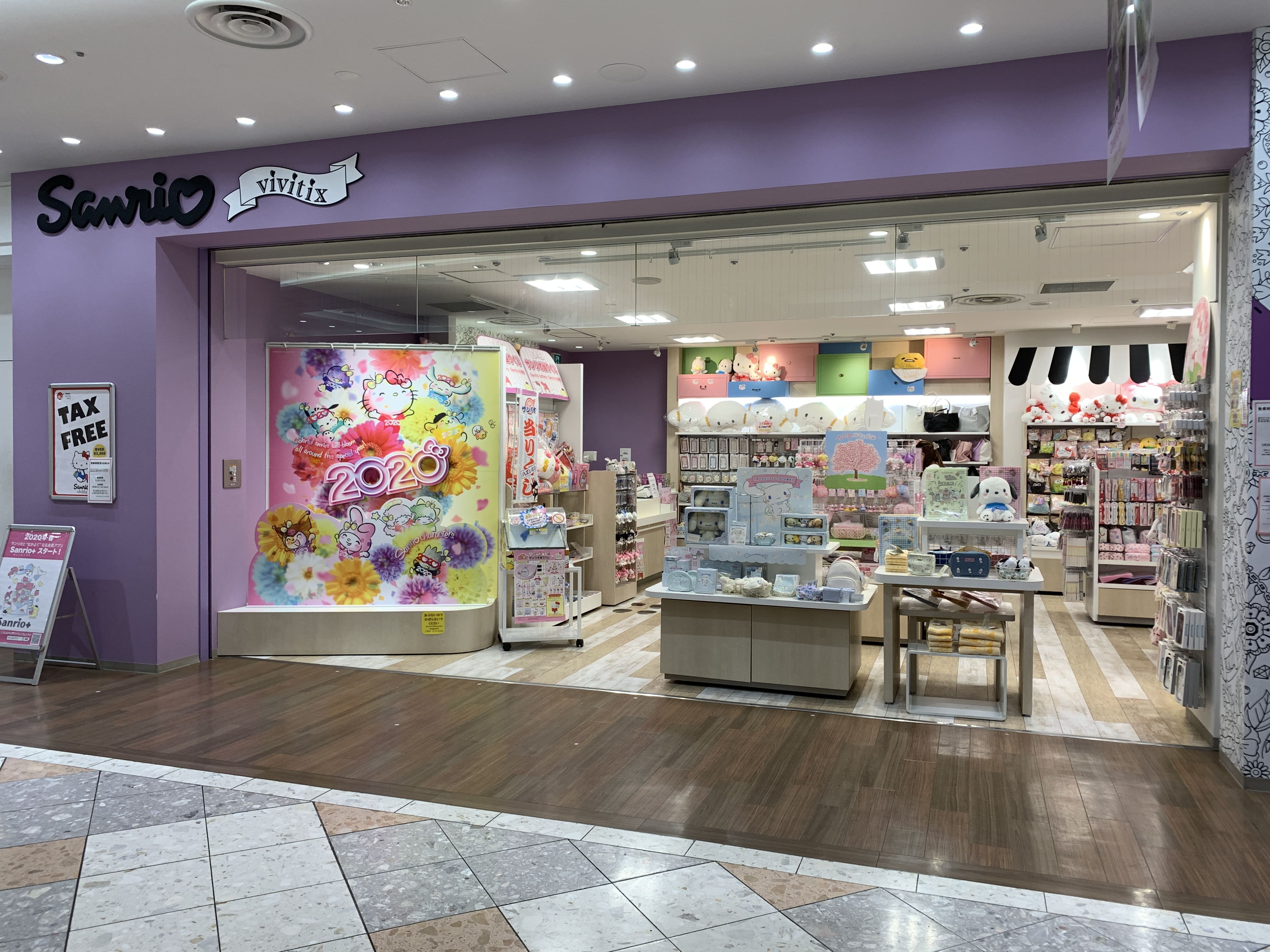 If I said before that Japan is the country of the characters, Sanrio is without a doubt the reference company. It's the biggest company and the one with more characters, and its iconic emblem character, Hello Kitty, is surely the most famous character even in the whole world. Sanrio was also one of the first companies to have its own stores. You can find them in some of Tokyo's most famous neighborhoods: Shinjuku, Shibuya, Ginza, etc.
Even if you're not a big fan of Hello Kitty, Sanrio has many other characters so I recommend you visit one Sanrio Store. Maybe you find a character that you didn't know and that you love it!
Also, if you like Hello Kitty in particular, or Sanrio's characters in general, I also recommend you go to see the theme park of Sanrio, called Sanrio Puroland. My colleague went to Sanrio Puroland a few months ago and he explained his experience in this article ▶︎ Sanrio Puroland Review: Enjoying the Hello Kitty Theme Park
Book Sanrio Puroland E-Tickets with 50% OFF discount!!
Doraemon Store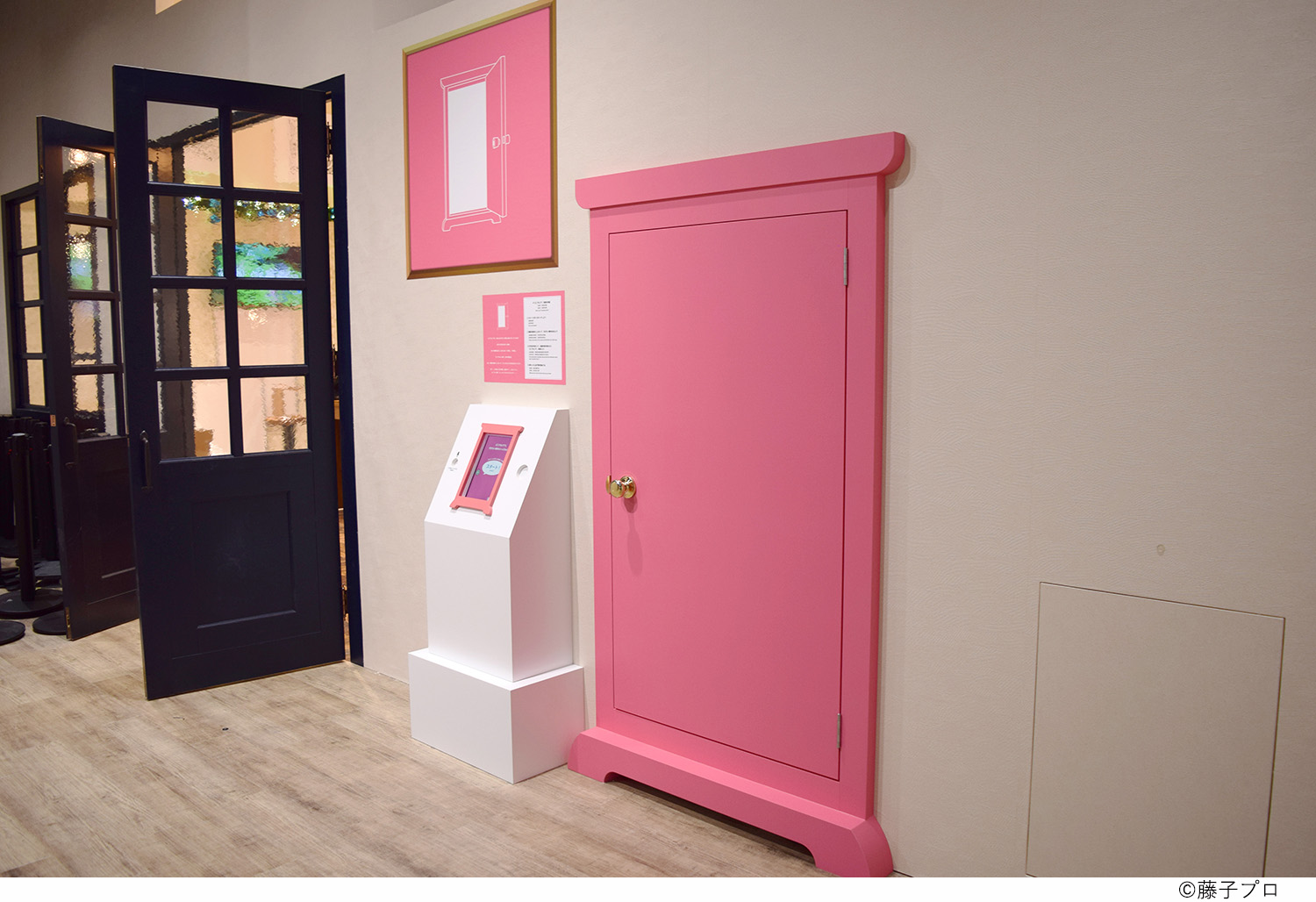 Doraemon, the cat of the future who always helped Nobita is probably the first anime that many foreigners saw, even without knowing what the anime was and one of the most beloved Japanese animation. In December 2019 he finally got his own store. Doraemon Future Department Store (ドラえもん未来デパート) is the world's very first official Doraemon store, located in DiverCity Tokyo Plaza, Odaiba.
Will they sell the anywhere door? It would be very useful to be able to travel to all the places I want to go! Or a take copter it would be nice too.
More info ▶ Doraemon Future Department Store
Did you like the list?? I'm convinced that more character stores will be opening in Tokyo in 2020, so save this link and check the latest info in future 🙂If you want more information about character stores or themed cafes in Japan, this articles can help you too!
▽ Related Articles▽
▼ Editor's Picks ▼
---