7 Best Variety Stores to Visit in Japan
Japanese Variety Stores to Shop Useful and Unique Products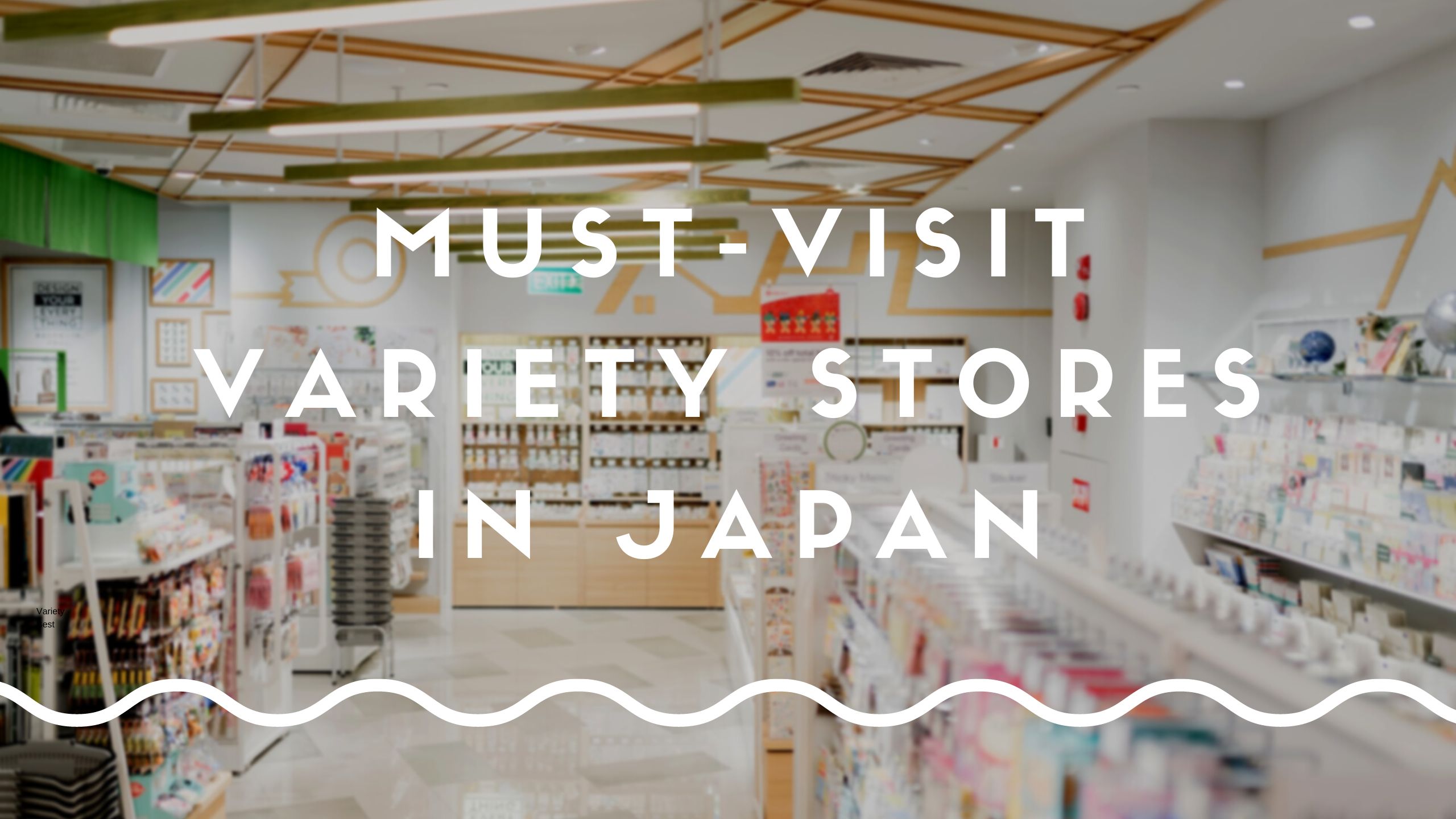 Japan is a great country to find useful and unique variety goods (called "Zakka (雑貨)" in Japanese). When people say "variety goods" in Japan, this includes stationery, homeware, cosmetics products, toys, character items and general lifestyle goods. At Japanese variety stores, you can find a massive range of creative, stylish and unique products. These items are also great as souvenirs to take home.
In this article, I'd like to introduce amazing Japanese variety stores (Zakka-ten (雑貨店) in Japanese), which are all hugely popular among Japanese and I'm sure you will also love them once you enter the store.
1. Don Quijote
DONKI (Don Quijote) is a discount store that has over 200 branches across Japan. The shop is hugely popular among both locals and foreign visitors as they offer a massive variety of products such as snacks, sweets, drinks, beauty products, households, medicine, electric products, clothes, cosplay costumes, adult goods and many many more. You can find pretty much everything in DONKI, and they do offer a big discount on many products. Moreover, the store offers TAX FREE service for tourists from overseas.
Find the largest Donki stores in Tokyo: 5 Large Don Quijote and MEGA DONKI in Tokyo
Check out popular things to shop in Donki: 10 Must-Buy Items at Don Quijote
2. LOFT
LOFT is a Japanese variety stores that sells a wide range of interesting products including household goods, cosmetics products, stationery, accessories, clothes, toys and more. The products sold at LOFT are modern and stylish, and you'll love them if you appreciate art and designers' products. You can also find many themed items in each season such as cherry blossoms, Christmas and new year. If you are looking for cool and edgy souvenirs rather than typical ones, LOFT will never let you down.
One of the largest LOFT stores is in Shibuya where you can find loads of cool souvenirs in the 7-story building (1 basement + 6 floors).
Related article: LOFT: Coolest Store in Shibuya, Tokyo
Website: https://www.loft.com/
3. MUJI
MUJI is highly popular in Japan and overseas, and has branches in many countries. Products of MUJI are known for their simple and minimalistic design, great quality and affordable prices. Although you may be able to shop MUJI products in your country, it's still recommended to visit MUJI stores while you are in Japan since you can find a bigger variety of products and probably they are cheaper than oversea branches. If you are a fan of MUJI, I'd suggest you to visit one of mega-sized MUJI stores in Japan.
You can check the location from this article: 5 Largest MUJI Stores in Japan
Also check out popular items in MUJI stores: What to Buy in MUJI
4. PLAZA
PLAZA is a great shop if you are hunting for trendy and fashionable products. The "life style store" has over 70 chains across Japan and offers a variety of trendy products by both Japanese and foreign brands including beauty products, fashion items, home products, snacks, stationery and character goods. At PLAZA, you can always find what's the latest and trendy items.
Website: https://www.plazastyle.com/
5. Hands
Hands is a Japanese store that is formerly known as Tokyu Hands. The store focuses on high-quality and high-functional lifestyle products including home appliances, DIY tools, stationery, toys, hobby items, travel accessories and beauty products. At Hands, you can find many products that are made in Japan. One of the largest Hands stores is located in Shibuya, Tokyo which consists of many floors and tons of products in different categories can be found.
If you are going to visit Hands, I'd recommend you to check out this article before you go: What to Buy in Hands
Website: https://hands.net/
6. 3COINS
3COINS is an amazing shop where you can get everything with 300 yen (plus tax). It's similar to 100 yen shop but you can find a bit more trendy and better quality items. The shop has a variety of products such as kitchen tools, dishes, storage supplies, accessories and socks, and they look trendy and fashionable. They also sell limited items in a special collaboration with popular characters like Pikachu and Doraemon from time to time.
You can check popular 3 COINS stores in Tokyo here ▶ 5 Popular 3 Coins Stores in Tokyo
7. ITOYA
Japanese stationery has been exceedingly popular across the world in past years as the quality and design are highly praised. Established in 1904, ITOYA is today's largest stationery store in Japan and has a big selection of high-quality stationery goods from daily supplies to professional use. The main branch of ITOYA in Ginza, Tokyo has 12 floors and offers a wide range of products including pens, markers, papers, notebooks, cards, etc. If you are looking for stationery goods in particular use and that has reliable quality, ITOYA is definitely the right place to shop.
Related article:Ginza ITOYA: the Best Stationery Store in Japan
Website: http://www.ito-ya.co.jp/
Thanks for reading! If you are looking for more shopping information in Japan, you may also like these articles below!
▽ Related Articles▽
▼Editor's Picks ▼
---