What to Buy at MUJI in Japan
Best Things to Buy at MUJI stores in Japan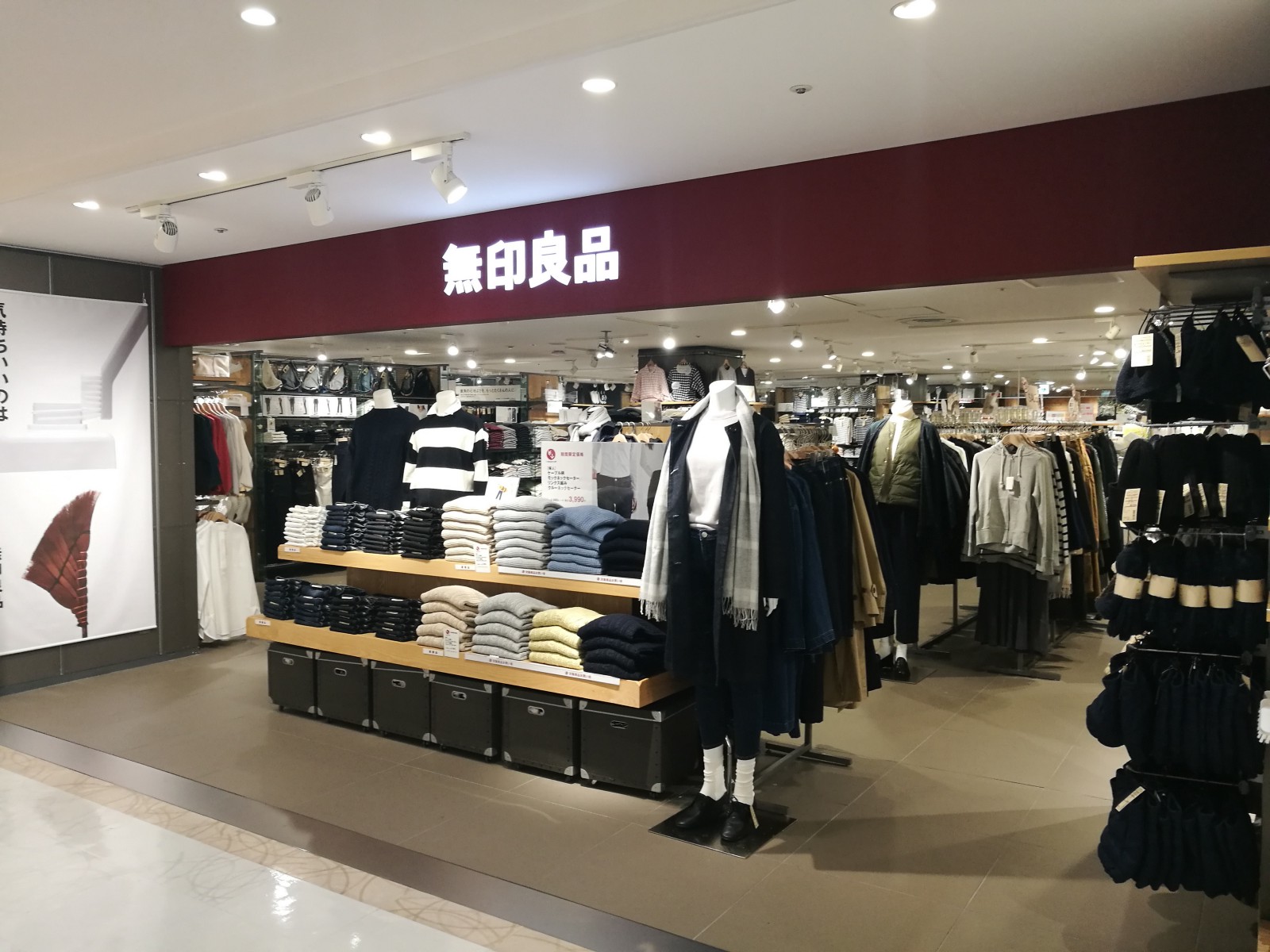 MUJI is a popular variety store in Japan offering a wide selection of high quality and stylish products at reasonable prices such as stationary, households, furniture, clothes, cosmetics, food and many other useful items. Check out the best MUJI products to buy at MUJI stores in Japan.
Hello everyone!
Today I'd like to introduce the best items to buy at MUJI stores in Japan. MUJI offers a wide variety of household and consumer goods which are high quality and stylish minimalist design. I have picked the most useful MUJI products based on my personal experience. At the end of the article, I also share with you some of my favourite snacks and sweets at MUJI stores in Japan. So check it out!
-Stationery
MUJI Notebooks
Price: 200 yen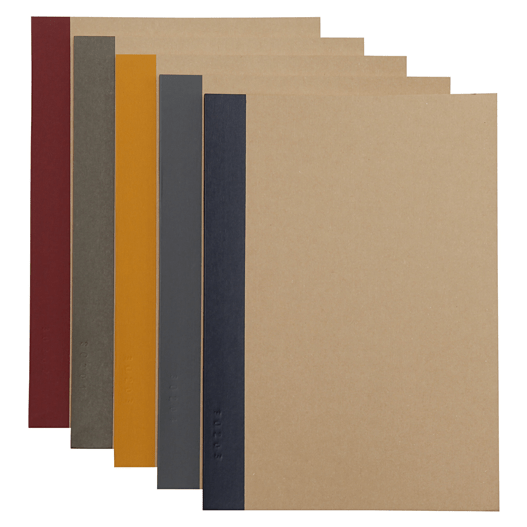 MUJI Notebook B5 6 mm Rule 30 sheets- Pack of 5 books [5 colors Binding] (植林木ペーパー裏うつりしにくいノート5冊組 B5・30枚・6mm横罫・背クロス5色)
I used to use these notebooks when I was a high school student. The paper is extremely fountain pen-friendly and smooth. If you use a very wet pen such as Ballpoint pen, highlighter, the ink never bleeds through. It's pack of 5 books but cheep enough. I recommend you to use different colors note books for each subjects.
2. MUJI Erasable Pen / Pink 0.5 mm
Price: 150 yen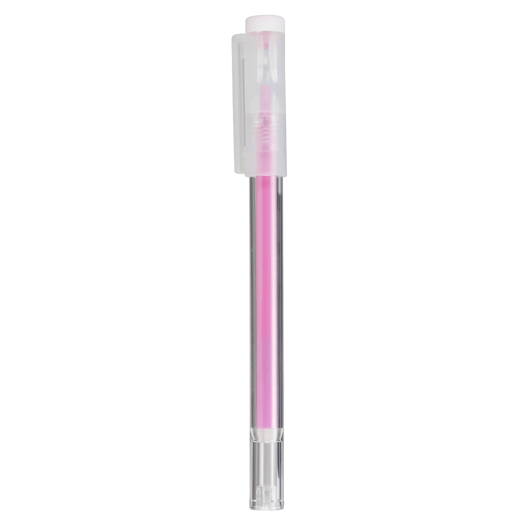 MUJI Erasable Pen / Pink 0.5 mm (こすって消せるボールペン ピンク・0.5mm)
This pen has a eraser like a sharp pencil . You can erase and rewrite any number of times without damage on papers. So It's really useful for studying and desk works. I also use this Erasable pen for writing a schedule.
3. MUJI 0.5mm Mechanical Pencil
Price: 390 yen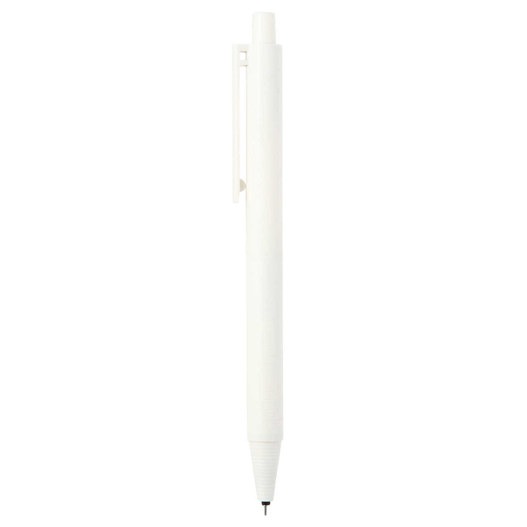 MUJI 0.5mm Mechanical Pencil (芯がまわって文字が太りにくいシャープペン 0.5 mm)
This is awesome!! When you write with a sharpen. The point of sharpen core gets fat, and the font also get big, isn't it?? However when you write with this sharpen, the sharpen core rotates automatically for keeping the tip sharp. So you can write down with same size of font always.
-Bath items
4. MUJI PP Foam Sponge Soap Dish with Lid (L)
Price: 350 yen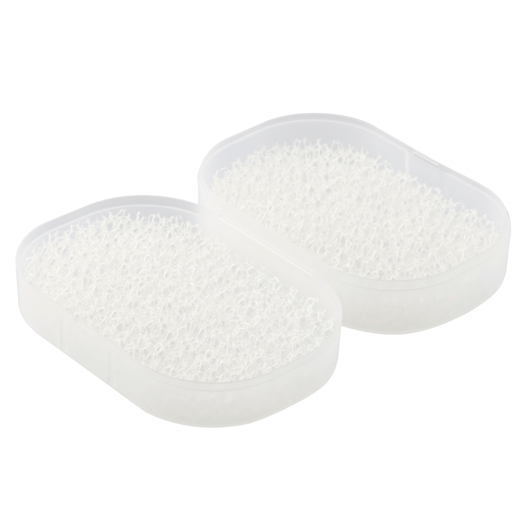 MUJI PP Foam Sponge Soap Dish with Lid (L) (ポリプロピレンフタ付石けん置き・大 スポンジ2枚付)
I use this soap dish without cover at my house. This is good drainage so a soap bar keep solid and does not melt easily with this soap dish. You also find this one with cover which is convenient to carry So it must be good when you go to travel.
5. MUJI Side Mesh Toothbrush Poach
Price: 590 yen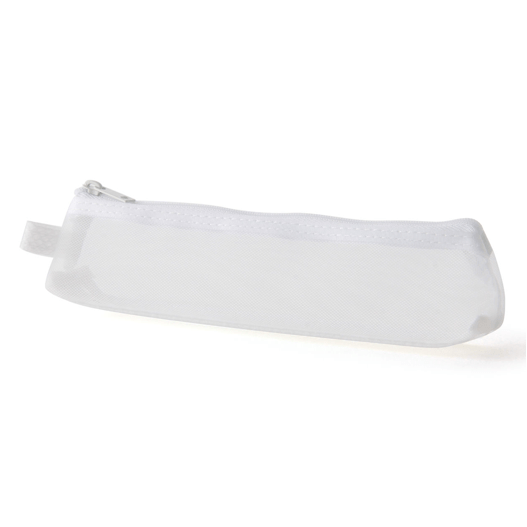 Side Mesh Toothbrush Poach (サイドメッシュ歯ブラシポーチ 4.5×20×4 cm)
It's breathable, compact and light. Before I have found this poach, I had carried my tooth brush with normal poach and I did mind the odor of humidity after using the tooth blush. Now with this poach, I never mind the odor.
6. MUJI Soap Foaming Net Large
Price: 190 yen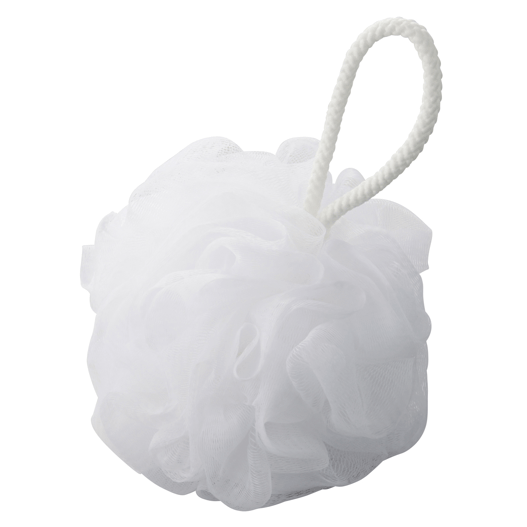 MUJI Soap Foaming Net Large (泡立てボール大)
I have tried using a numbers foam making nets, so I can tell that this one is the strongest and has the best quality. I purchased a similar item in other shop before, unfortunately the item got broken after while, especially the string was taken off soon. The foaming is also good, design is simple and easy to use. I love the item.
– Travel items
7. MUJI Polyester Hanging Case
Price: 1590 yen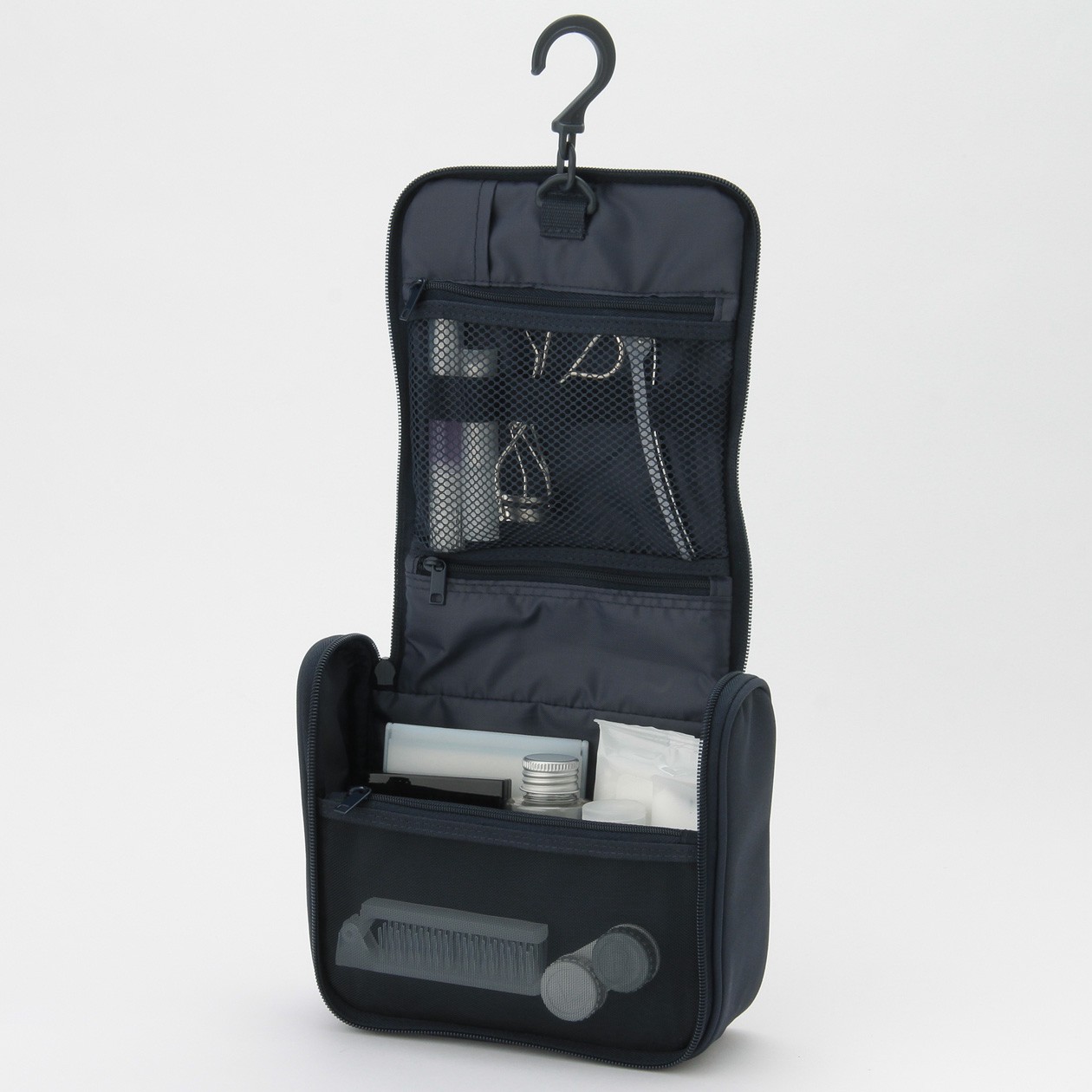 MUJI Polyester Hanging Case (ポリエステル吊して使える洗面用具ケース ネイビー・約16×19×6cm)
This is a popular item among travel goods of MUJI. The material is light but strong enough to keep the shape. And there are many pockets. You can put bottles also at the bottom of pouch, so it is very convenient to carry bulky cosmetics. Just hooking in the bathroom of the destination, you will save your precious time in the morning. They are available in 3 colours: Black, Grey and Navy.
8. Muji PP Conectable Pill Case
Price: 190 yen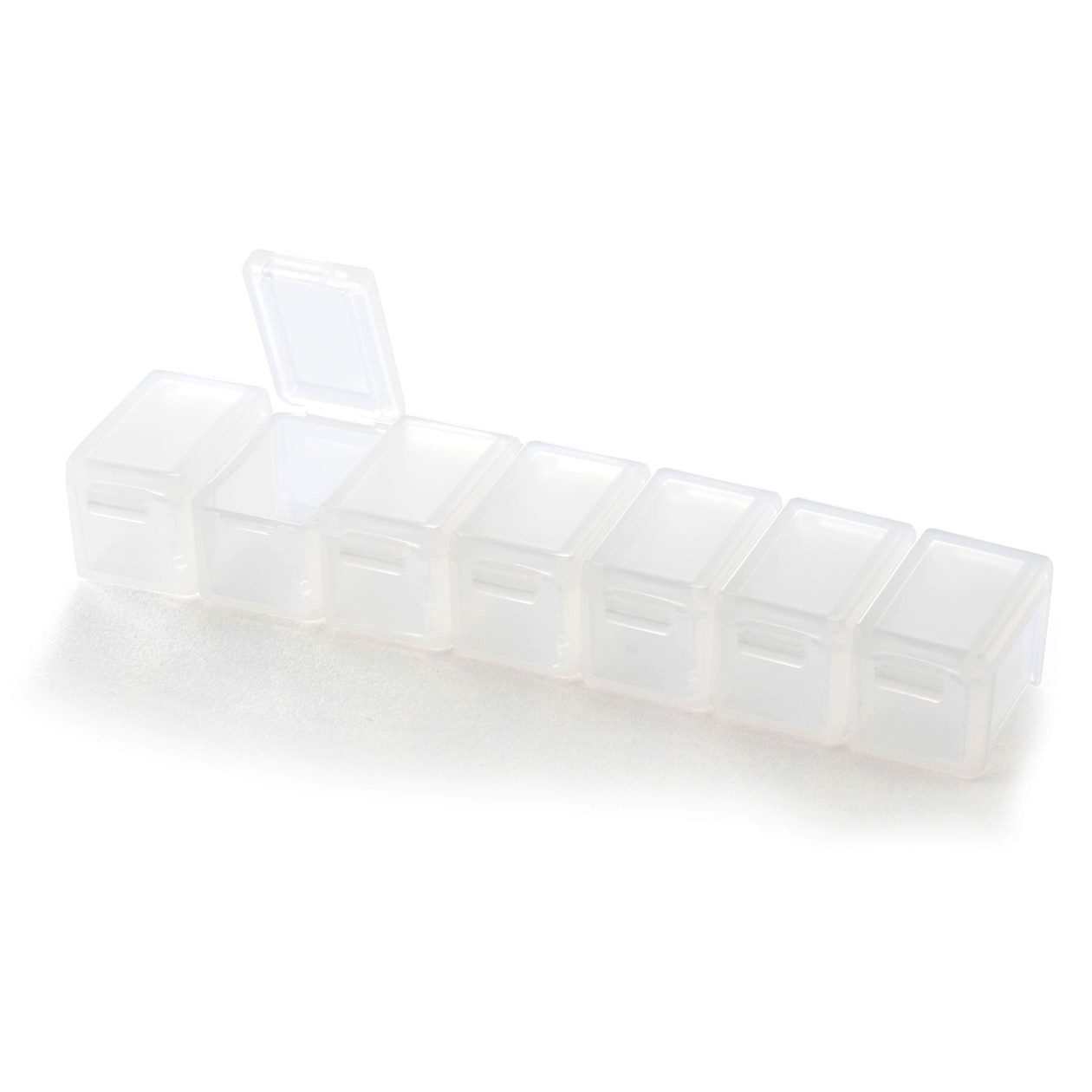 PP Conectable Pill Case 14×3.5x2cm (ポリプロピレンつなげて使えるピルケース 7連結タイプ)
You can buy such a pill case even 1 coin store in Japan, but this one is much more useful since it can be used independently one by one. So you can carry the case as much as you want. For example, if you are travel for three days, you can divide pills and take only three and then leave four of them behind.
9. MUJI Toothbrushing Sheets
Price: 290 yen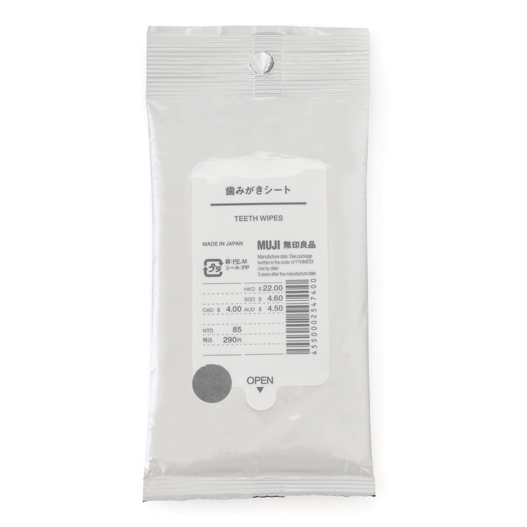 MUJI Toothbrushing Sheets (歯みがきシート 12枚)
This is an useful item that can be used to polish your teeth wherever you are without using water such as in the airplane or outdoor. I always take this when I travel. Because it is a sheet type toothbrush without using water, recently many people stock them as emergency use. So it might be good to stock them for sure.
– Skincare items
10. MUJI JOJOBA Oil
Price: 1590 yen (100 ml)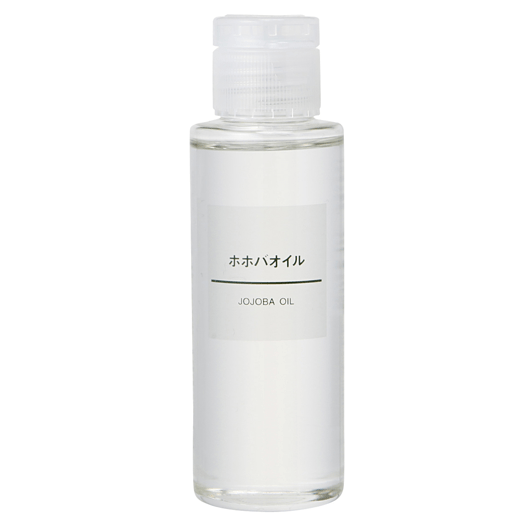 JOJOBA Oil 100 ml (ホホバオイル)
This is a JOJOBA oil which is really famous on SNS such as Twitter and Instagram. The oil was squeezed from jojoba seeds was purified for cosmetic. This is good to use because the texture isn't so heavy like normal oil. Good to use after bathing for your skin and your hair before drying hair for prevent over drying. There are 3 size of bottle. As you see, you can use this oil for whole body so I recommend you to choose big bottle.
11. MUJI Booster Essence Lotion
Price: 1290 yen (200 ml)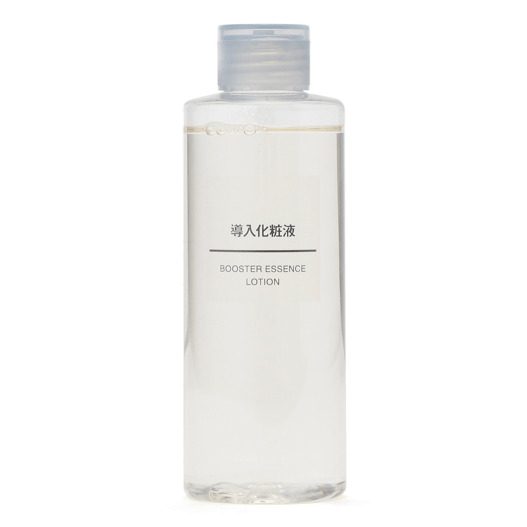 MUJI Booster Essence Lotion (導入化粧液)
This MUJI skin care product is also famous on SNS lately. It's more absorbent if you apply this booster essence lotion before you apply toner. As a natural moisture ingredient 5 kinds of plant extracts such as camellia seed extract and apricot juice are blended. This is Alcohol free and paraben-free so you can use safely.
12. MUJI Peelable Cotton Pads
Price: 499 yen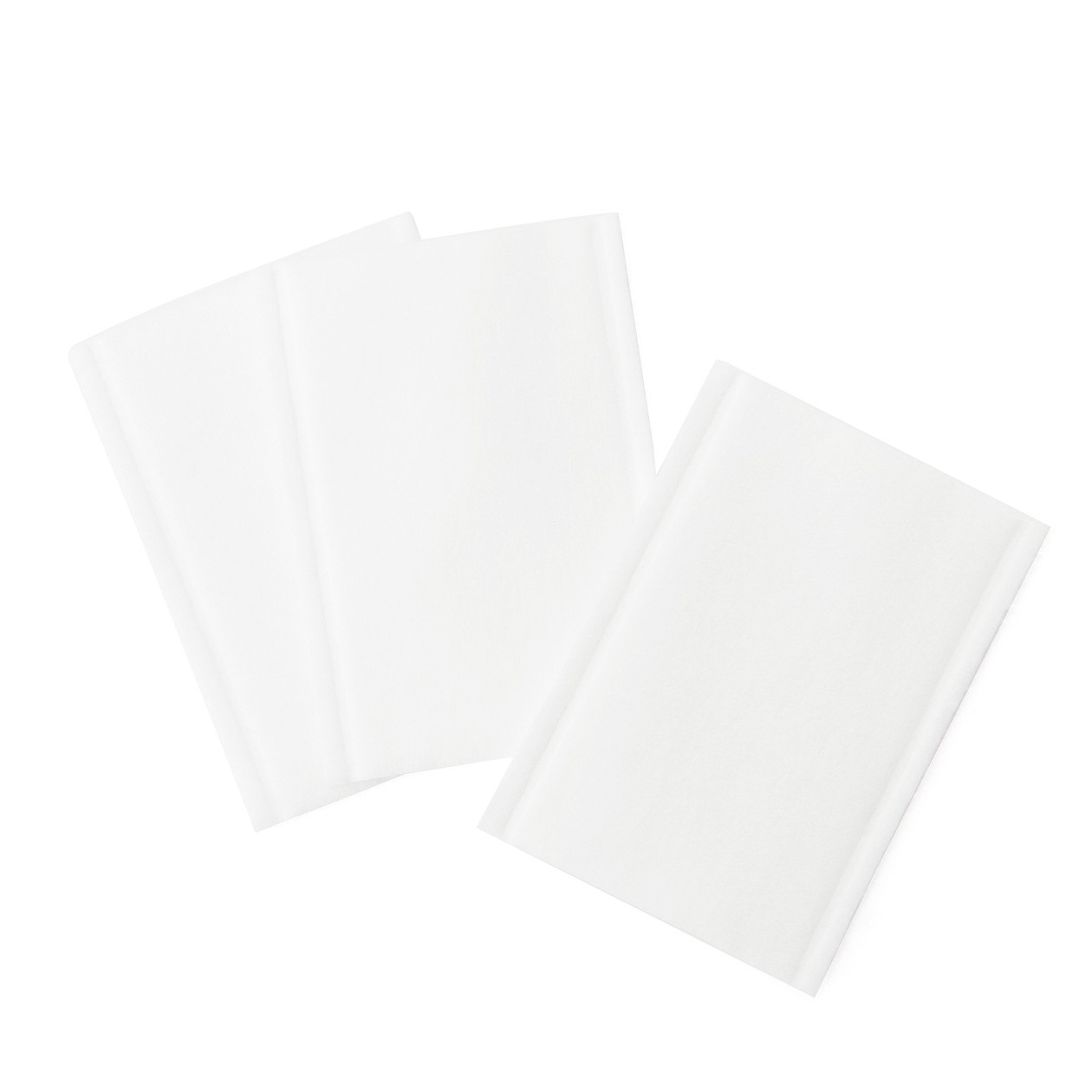 MUJI Peelable Cotton Pads (はがして使えるコットン 162枚入・約85 x 60 mm)
This is a cotton which can be split into 4 layers. I always use these cottons as facial mask with a toner. So I bought this many times so far. I think that there is usability preference, but I prefer to use cotton pads with plenty of lotion rather than thin facial sheet masks.
-Extra Edition: Snack
I believe in that there are some power which makes us to stop front of snacks or sweets corner…
MUJI has many kind of foods which are made from selected safe ingredients. Recently they sell these smaller size of snacks so it's good to have them when you are a little bit hungry.
As a special edition, I will show you my favorite snacks which I bought many times. These must be good for souvenirs.
Baumkuchens & Cakes
Banana Baumkuchen with Chocolate (133 yen)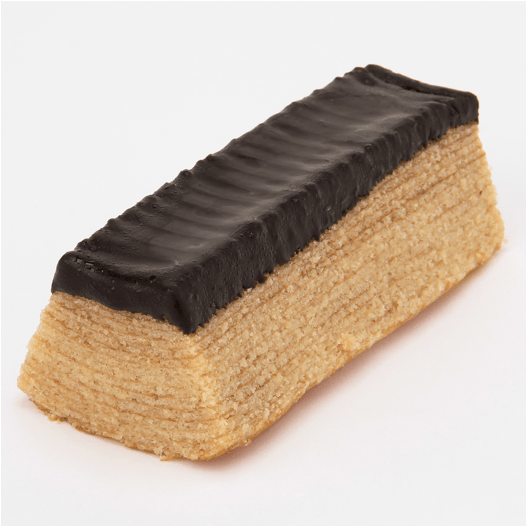 Apple and Cinnamon Cake (150 yen)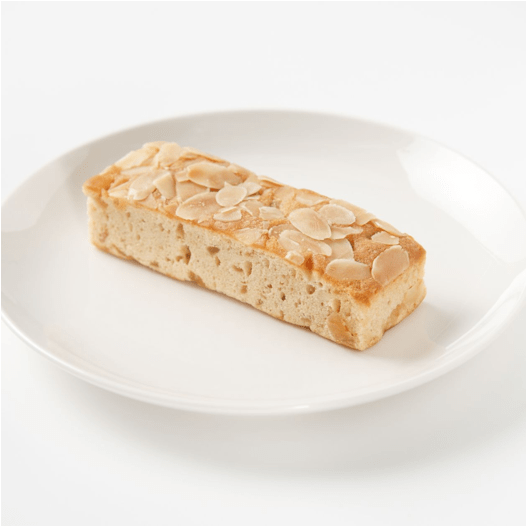 Black Tea Baumkuchen (150yen)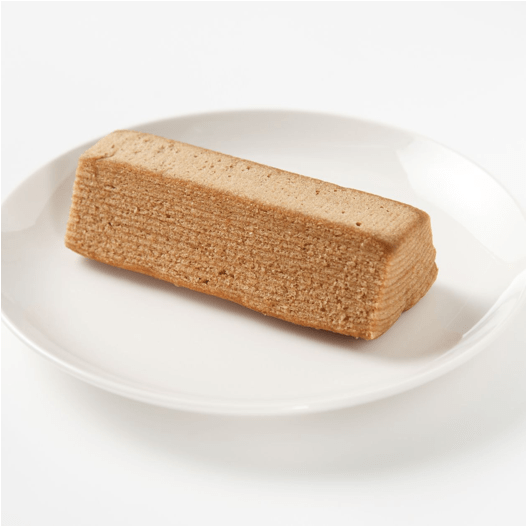 They are a perfect sweet that go well with coffee and tea, and big enough to satisfy your stomach.
Chocolate
Chocolate Coated Strawberry (290 yen)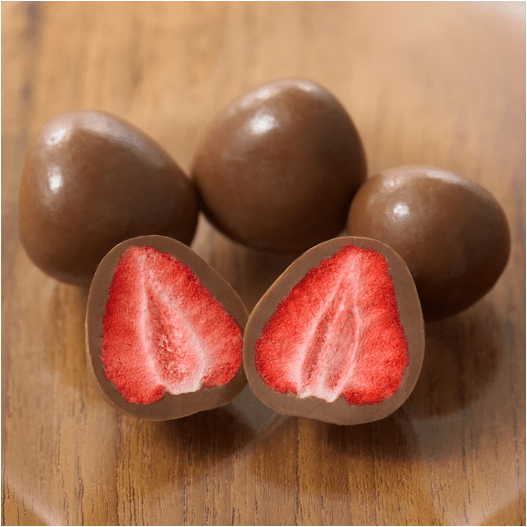 Matcha Chocolate Coated Strawberry (290 yen)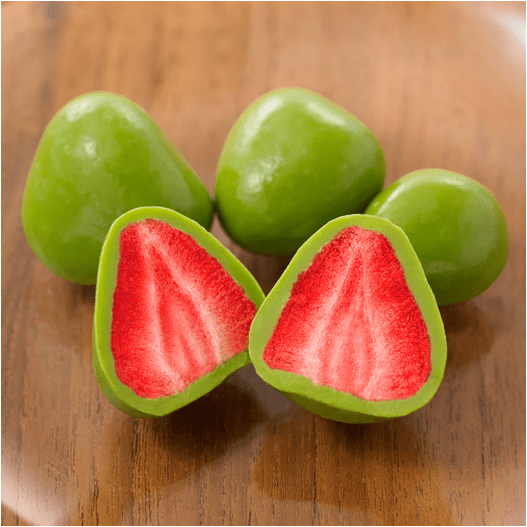 White Chocolate Infused Strawberry (490 yen)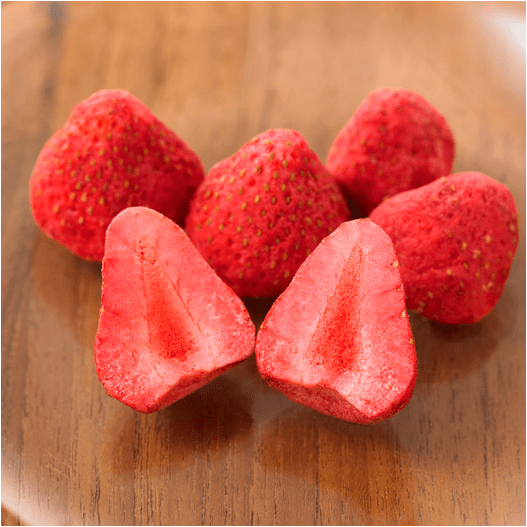 I thing these are most popular sweets among MUJI sweets. I love chocolates and strawberries best out of all sweets, so I always buy these when I go to a MUJI store. The Matcha Chocolate Coated Strawberry is so popular that you hardly find it at some MUJI store since they sell out pretty often! So if you find it, please try.
Snacks
Squid Carpaccio (250 yen)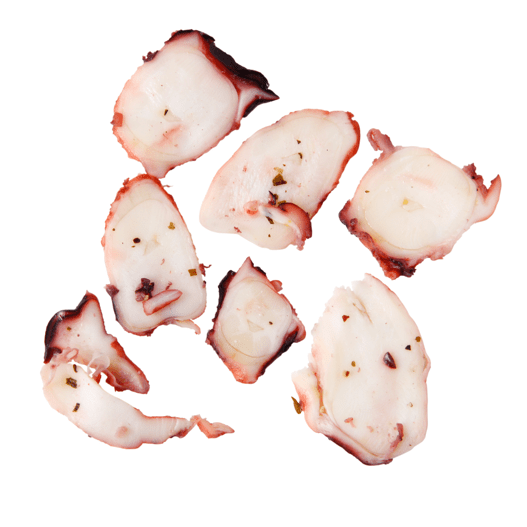 Fried Broad Bean Japanese Plum Taste (190 yen)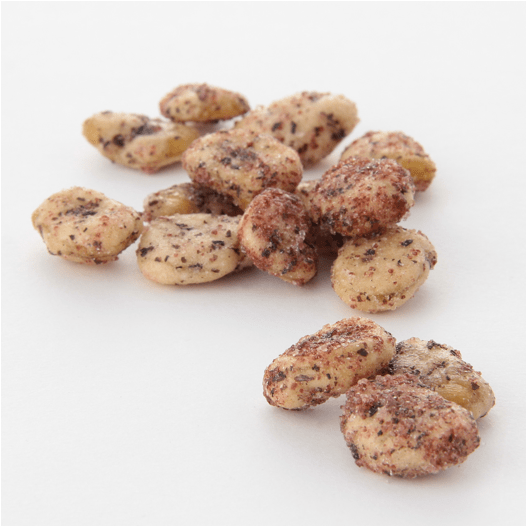 Baked Cheese with Dry Fish (250 yen)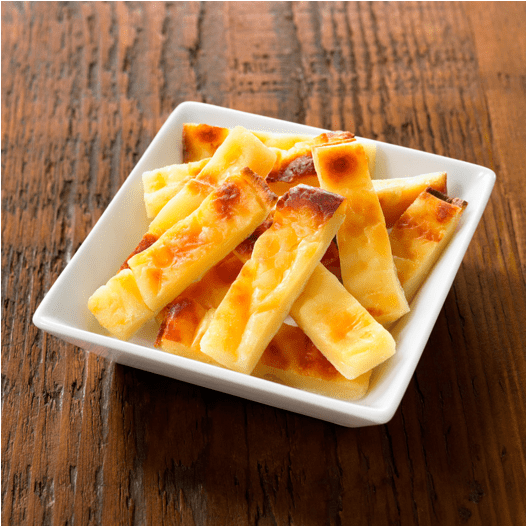 As I love drinking, these are perfect snacks go with alcohol drinks. I usually buy a few kinds of nibbles which I find at store, and try them out. I have tried many kinds of nibbles so far, but these three are my favourite and I stock them at home. They go so well especially with beer. But even if you don't drink, they are tasty snacks anyway so you should definitely try!
---
Thank you for reading! What did you think about these MUJI products? I'll be glad if it become some help for your shopping. Although the most of products on the list can be found at MUJI stores in abroad, it's definitely recommended to buy at Japanese MUJI stores since the price should be much lower!
For more information about shopping in Japan, please check out these articles, too!
▽ Related Articles ▽
▼ Editor's Picks ▼
---