What to Buy in Japan: Helpful and High-Quality Japanese Products
10 Best Japanese Products You Should Take Home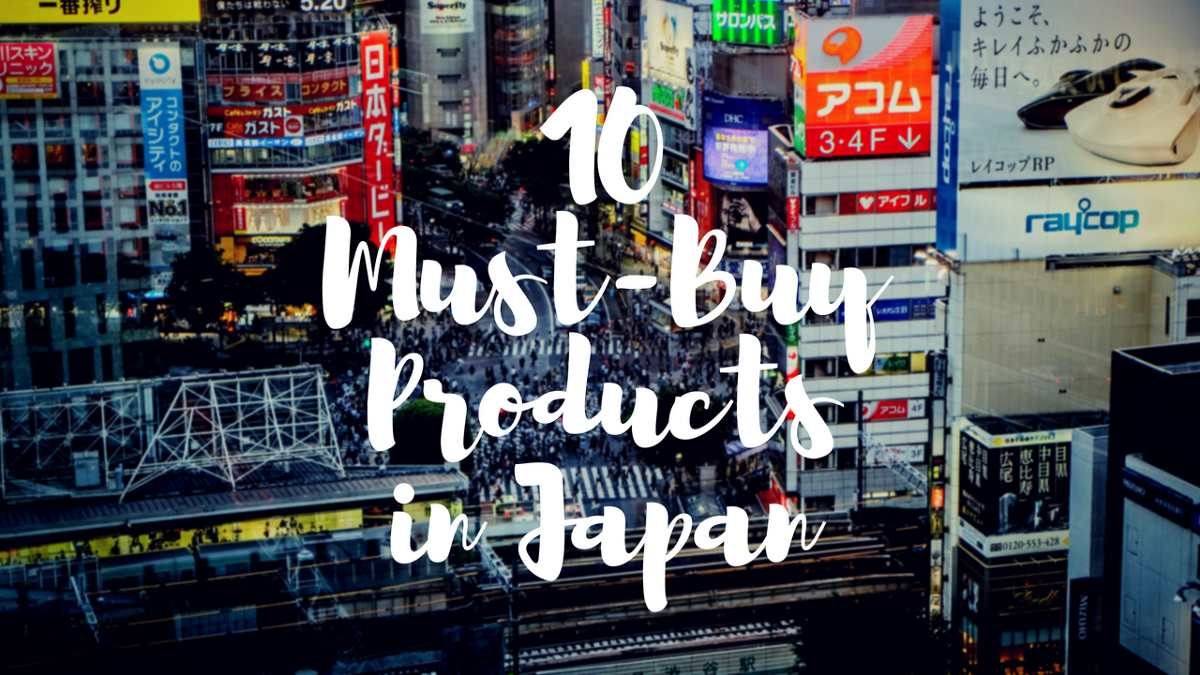 One of the most enjoyable things to do in Japan is shopping. Japan is known for many products such as electronics, traditional handicrafts, cosmetics, food and clothes, and a lot of tourists prepare their shopping list and space in their suit cases before coming to Japan.
Japan is also famous for innovating unique and useful items and some products are already common in daily life of Japanese people, yet still new or unknown outside of Japan. After travelling quite a few countries around the world, I have realised that there are quite a few items that I can not find outside of Japan or their quality is much better in Japan. I'd highly recommend you to buy those products when you visit Japan as it could be hard to find them abroad. So here is my conclusion of quality shopping. These 10 products are definitely better to buy in Japan rather than other countries!
---
1. Cling film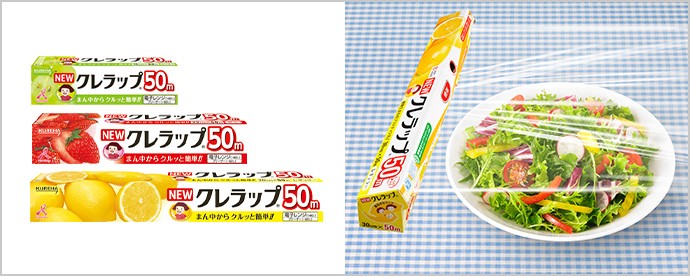 The quality tells. When I used to live in abroad, I always buy them every time I visit Japan. They are easy to cut off and doesn't get stuck on each other!
2. Nail Clipper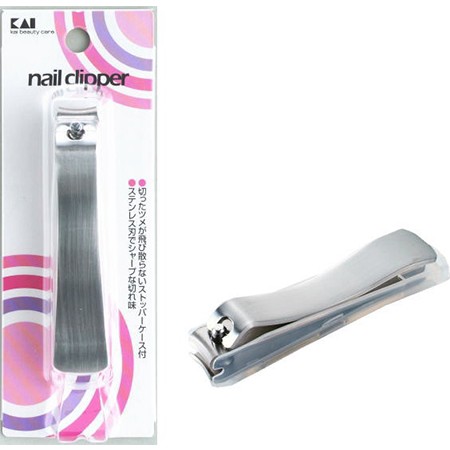 If you want to trim your nail nicely, ladies, buy nail clipper in Japan. Once you use, you know why!
3. Eye drops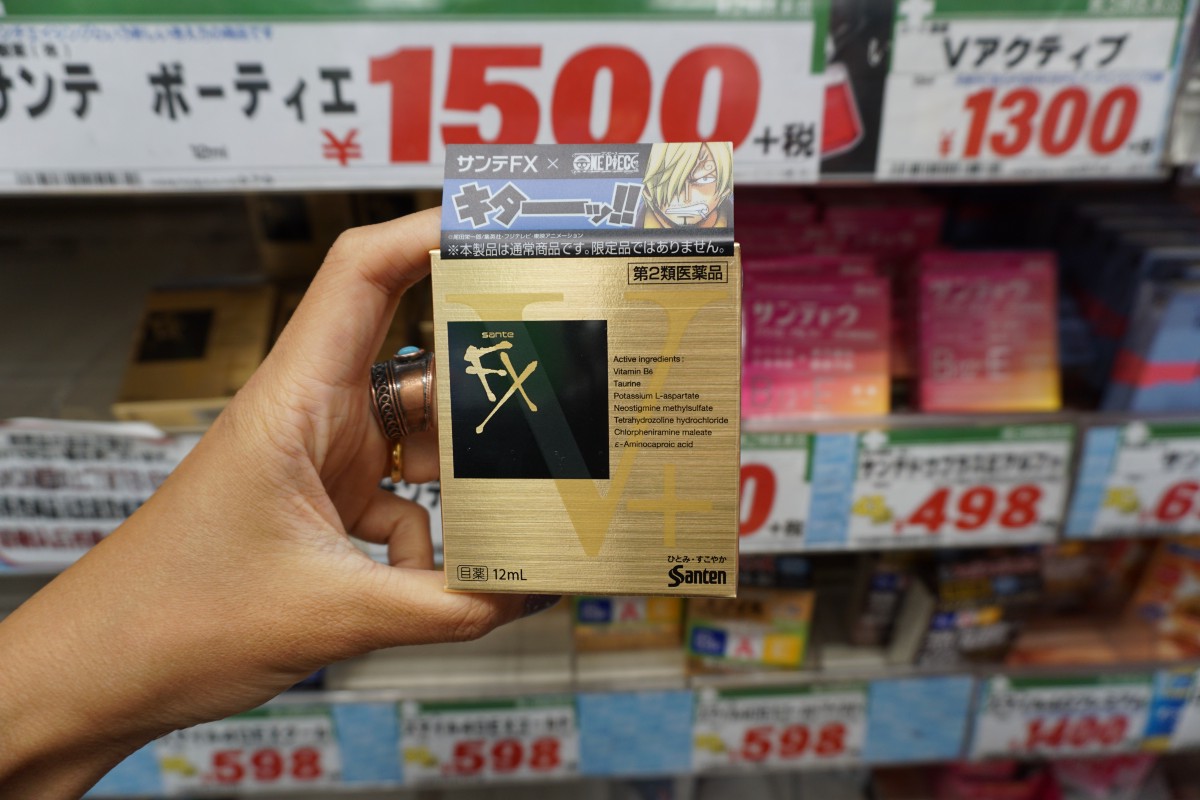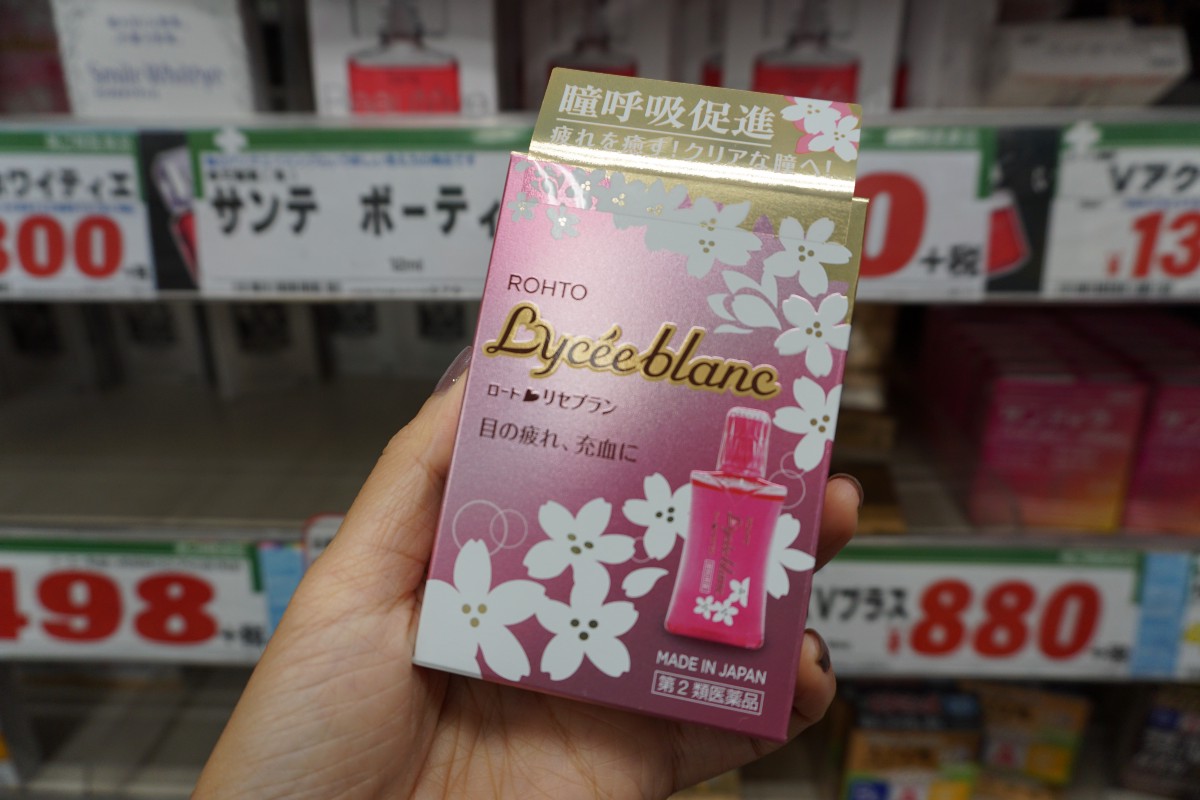 When you enter a drugstore in Japan, you will find one whole shelf stocked with variety kinds of eye drops. The selection of eye drops is huge in Japan, especially for tired eyes. This maybe a part of the workaholic culture, but they are pretty good and usually reasonable.
More info ▶ 10 Must-Buy Japanese Eye Drops
4. Umbrella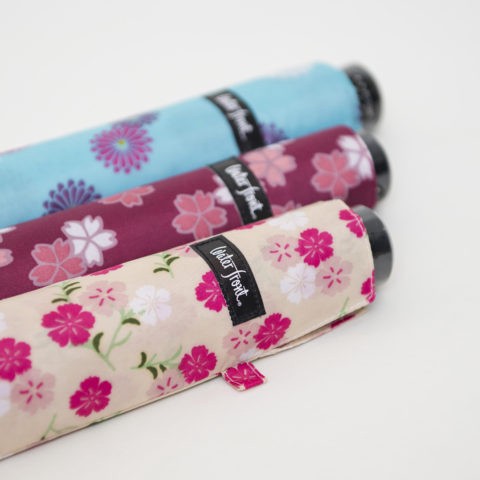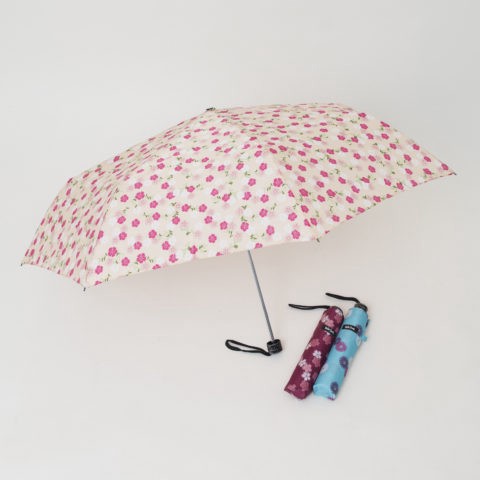 Portable folding umbrellas are very useful and sold at best price for the quality. Usually less than 10$. Nowadays, many of them are sold with cool and pretty designs, so pick your favourite.
5. Pens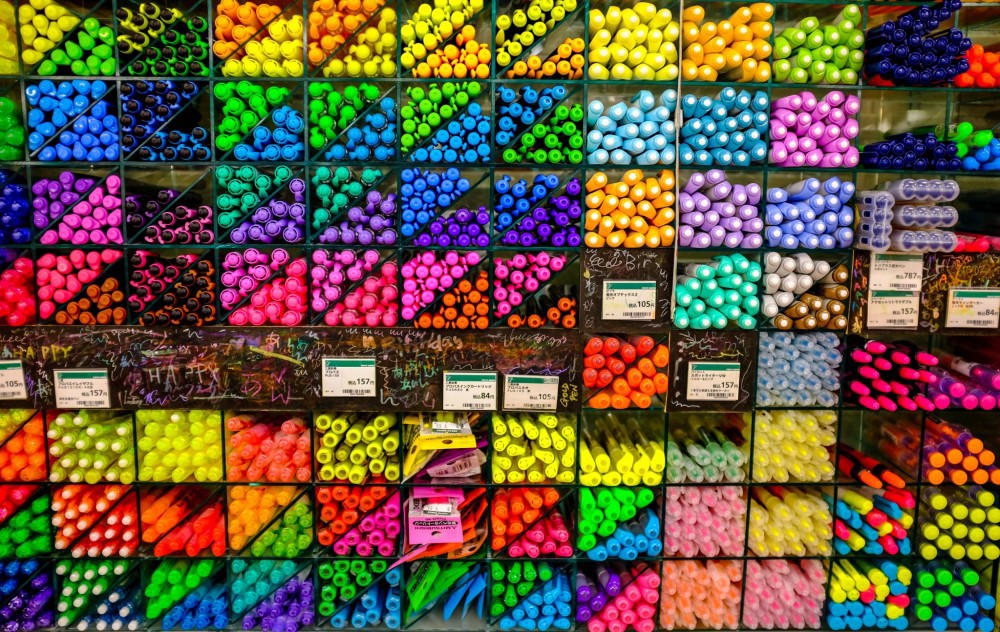 Stationery is one of most popular souvenirs in Japan. Especially pens, the quality is so good and sold with a huge selection. You can even get those from 100 yen shops with great quality. If you are looking for cool and stylish stationery, I'd recommend LOFT or ITOYA to shop.
6. Hokkairo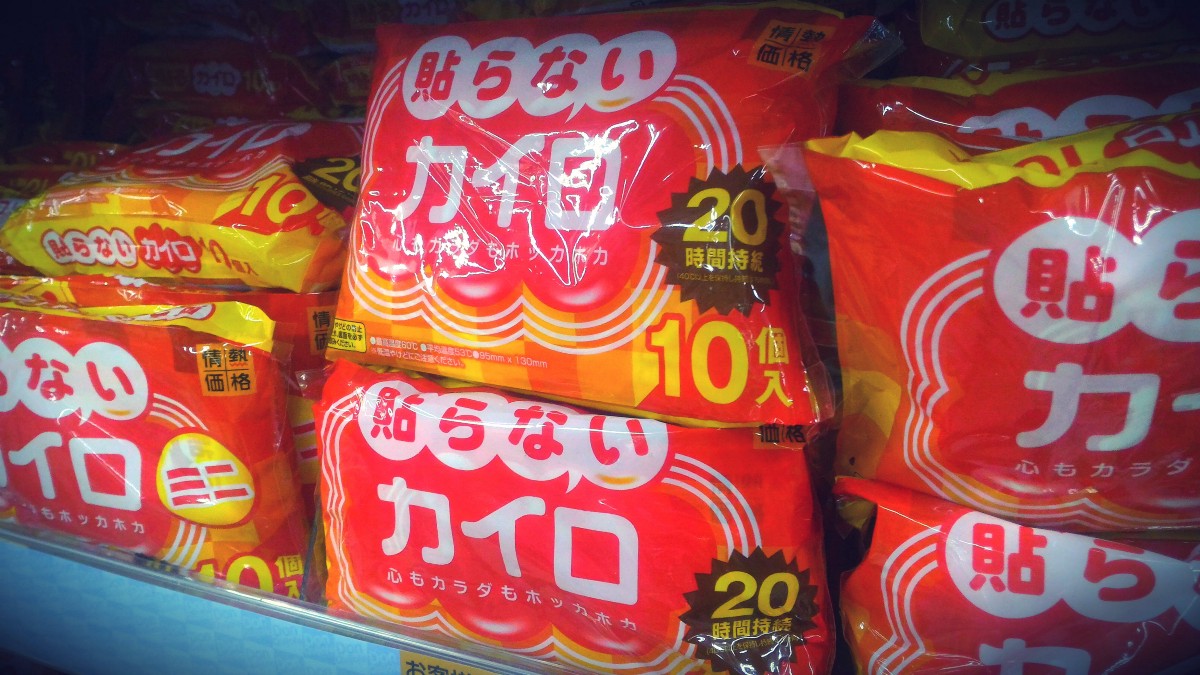 This is not something that you can find anywhere in the world. Hokkairo is essential for Japanese to survive cold winter and a great travel item for tourists. They are usually sold at 200~300 yen per 10 pc package.
7. Mint Tablets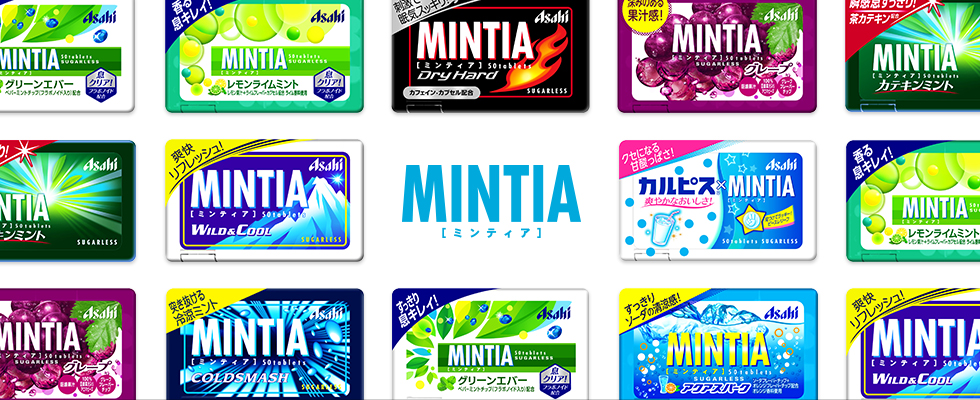 I love convenience stores in Japan and one of the reasons is the big selection of candies, chewing gums and mint tablets. You can find them in many kinds of flavour and very refreshing.
8. Oil Blotting Sheets "Aburatorigami"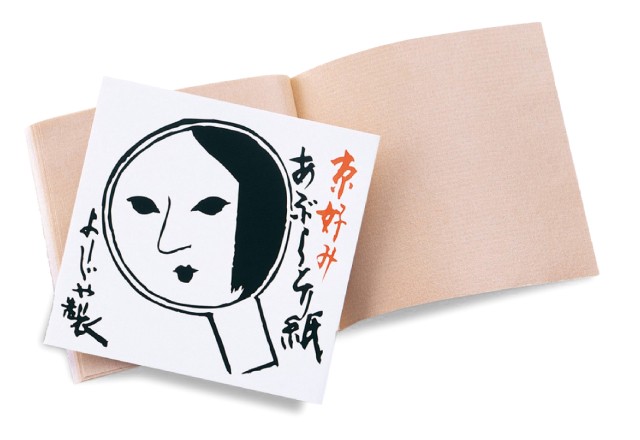 Aburatorigami absorbs excess oil to eliminate shine from the face. I've seen it in other contries, but the quality is just uncomparable. Japan has a long history of Aburatorigami used for Kabuki actors and Geisha girls. The best place to purchase is in Kyoto. The long established cosmetic shop "Yojiya (よーじや)", selling the best quality Aburatorigami, which works magically.
9. Kitchen Utensils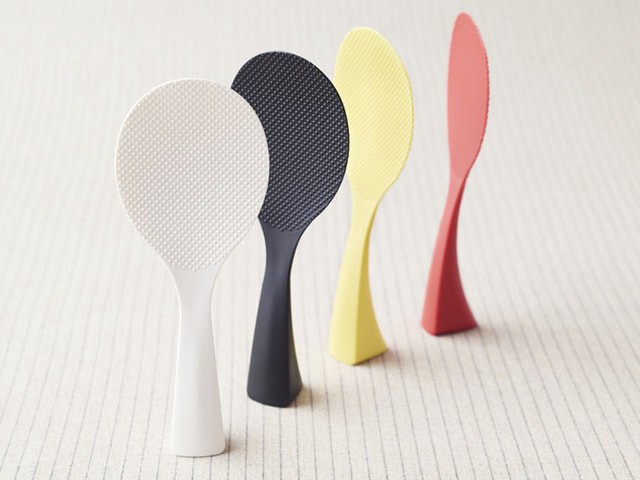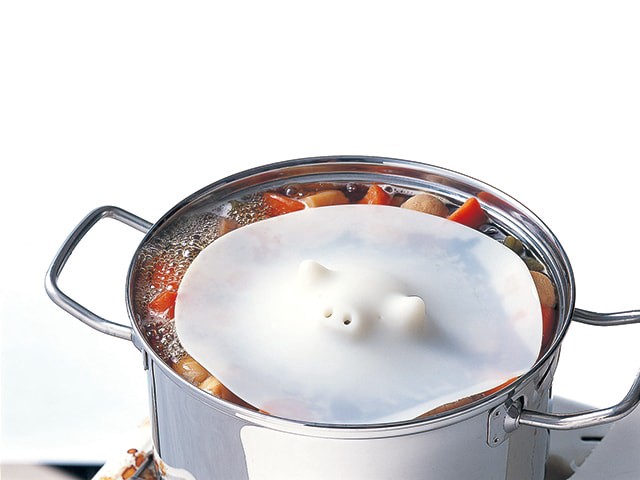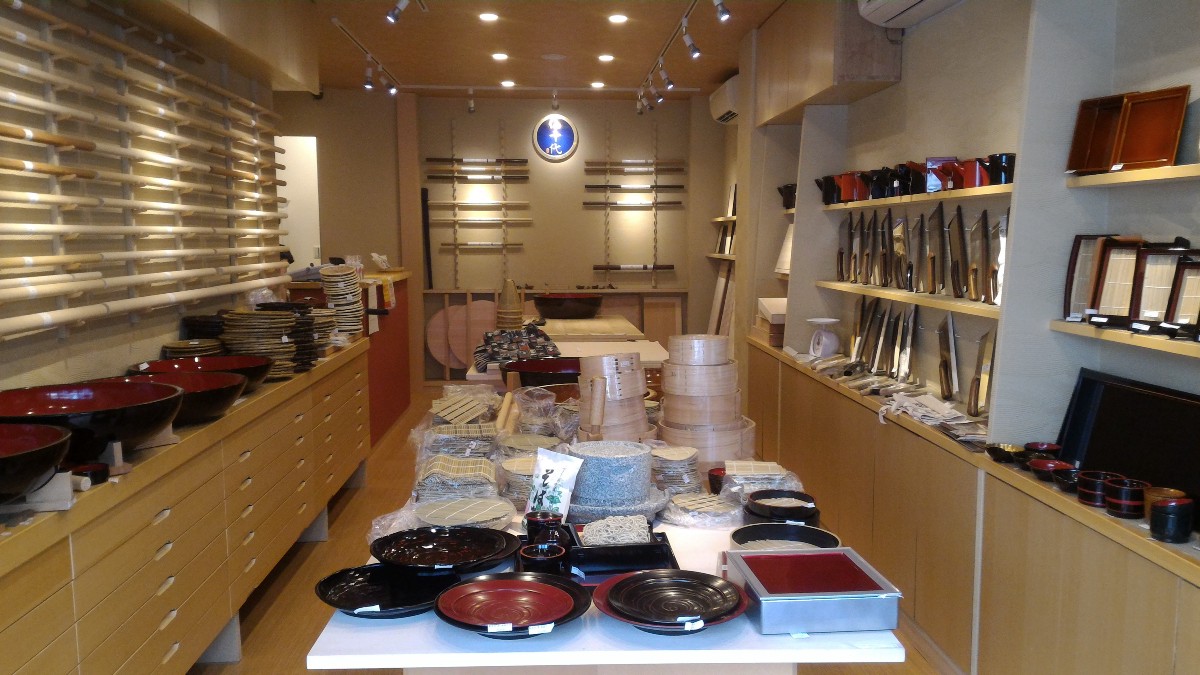 Japan invents a great number of unique yet useful household items, especially kitchen utensils. Most of products are extremely practical and some of them are designed stylish to brighten up your kitchen. Also Japanese knives are becoming hugely popular in abroad and other utensils specialized for particular dishes, including sushi, noodles, etc.
10. Heat-tech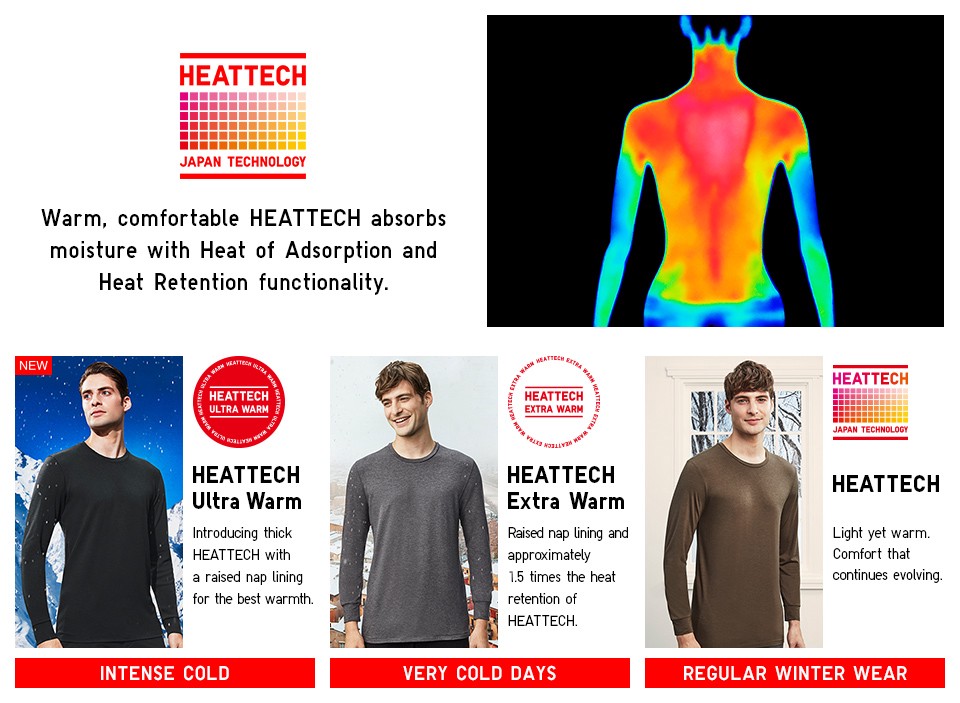 Heat-tech series are sold at UNIQLO shops across the world. It's their original clothes line that uses special material to warm up by themselves. In fact, they can be purchased at branch shops in abroad, but it's sold much cheaper in Japan and as well as more variation!
Check more popular UNIQLO products!
▶5 Best UNIQLO Products to Buy
▶What to Buy at UNIQLO in Japan : Winter
---
Have you enjoyed the list?? Listed items are commonly sold in Japan, so I'd highly recommend to purchase while you are in Japan since it could be hardly found in your country! If you love shopping Japanese products, you may like these articles, too!
▽Related Articles ▽
▼Editor's Picks▼
---