What to Buy at UNIQLO in Japan : Winter
Best Things to Buy in UNIQLO stores in Japan for Winter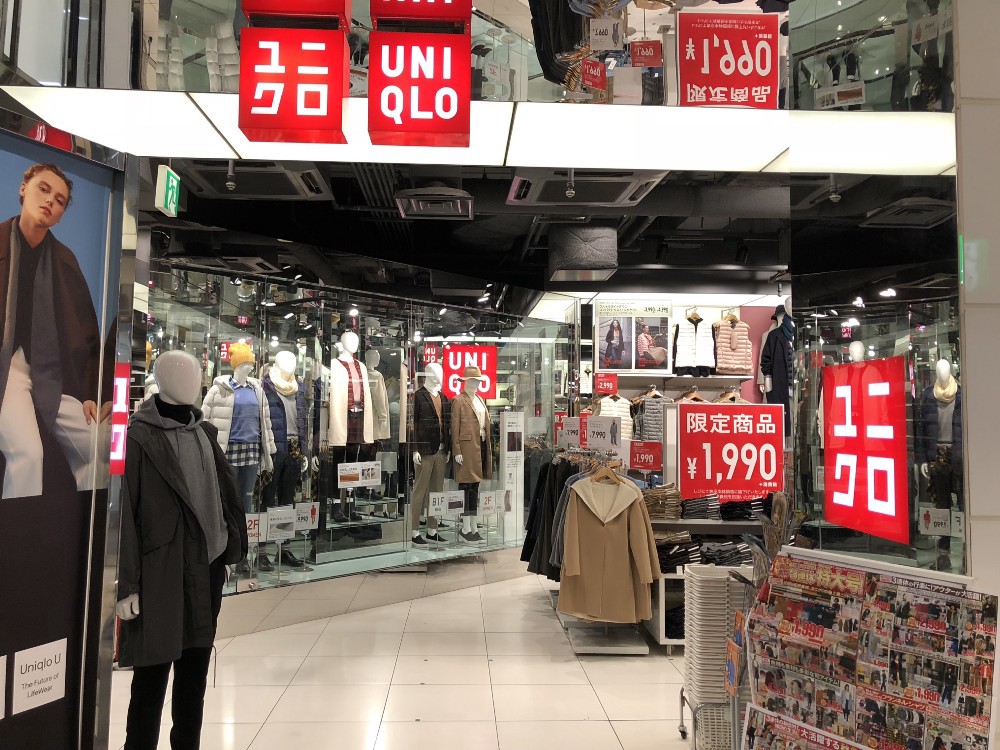 UNIQLO is a Japanese fast fashion retailers, offering affordable and high quality fashion products. UNIQLO is popular worldwide and has over 800 stores in Japan and over 1,000 in abroad. There are numbers of large UNIQLO stores in Japan which is a popular shopping spot among foreign visitors since they can shop UNIQLO clothes with cheaper prices.
I have actually worked at one of UNIQLO stores in Tokyo in past, and personally love UNIQLO products. Although I left my job there, I still pop by at a nearby UNIQLO store from time to time and check their latest products. In this article, I'd like to share some of my favourite classic UNIQLO products for women as well as the latest items that I'm thinking to purchase.
If you love UNIQLO or wondering where to buy winter clothes in Japan, and this article might help you to decide what to buy at UNIQLO in Japan. Here are my picks of the best winter outfit by UNIQLO in Japan with prices and descriptions!
So let's take a look 🙂
1. Seamless Down Short Coat
Price: 12,900 yen + TAX
Usually down coats have seams and unevenness on the surface, and when you bundle up with thick inners, you can look kind of thick and round.. this was the reason I used to hesitate to purchase down coats in past. However, this new UNIQLO Seamless Down Short Coat (シームレスダウンショートコート) has got much more slim and stylish look with the seamless design.
The seamless design does provide not only the sophisticated look, yet it's great functionally as it blocks water and wind coming through and keeps you warm.
I personally don't need to wear a lot of layers inside when I put this coat on. Aside from that, I usually wear coat S size, but I bought XS though it is limited online.
2. Rayon Airy Blouse (Long Sleeve)
Price: 1,990 yen + TAX
I have purchased this Rayon Airy Blouse (レーヨンエアリーブラウス) for my work. Rayon is a great material which is comfortable to wear, doesn't get wrinkle easily, and easy to take care. I really like this product and got 3 of them with different colours.
The design and colour is simple that is easy to coordinate with other clothes, and it can be worn either formally or casually depending on the scene, and the affordable price is another great point.
This product has become one of my best UNIQLO products of all time!
3. Leggings Pants
Price: 1,990 yen + TAX
From my work experience at UNIQLO, these products were very very popular, and many customers purchased more than one pair with different colours. And in fact, I used to wear them when I was working there, too, and I had two of them (denim and basic colour).
I can understand why Leggings Pants (レギンスパンツ) by UNIQLO is so popular after actually wearing them. They look like pants but feel so light and flexible like leggings .
Ultra-stretch material expands and fits your body as you move. I also liked them cos they make my legs looks slimmer!
4. HEATTECH Leggings Pants
Price: 2,990 yen + TAX
HEATTECH Leggings Pants (ヒートテックレギンスパンツ) are the Heat-tech version of the leggings pants introduced above. The inner lining is thicker, yet it is comfortable and stretchy just like the regular model.
It's slightly thicker, yet still keeps the slim and compact design like a pair of skinny jeans. Depending on colour, it can be worn both for formal or casual occasion.
This product is really warm, and I do recommend to pick this one for cold winter.
5. HEATTECH Fleece Turtleneck T Shirt (Long Sleeve)
Price: 1,500 yen + TAX
HEATTECH Fleece Turtleneck T Shirt (ヒートテックフリースタートルネックT) is my favourite UNIQLO products of this season. I bought a few of them at the same time when it was on sale. HEATTECH is one of my favourite UNIQLO series of all time.
The HEATTECH function is added to the light and soft fleece material with with the heat generation and retention that keeps me really warm. It's a turtleneck but it does not feel tight or irritating around my neck.
Recently, the weather got really cold especially in early morning and at night, so I'm happy that I bought this product.
6. Wireless Bra (Beauty Light) & AIRism Ultra Seamless Hiphugger Shorts
Price: 1,990 yen / 590 yen + TAX
UNIQLO now offers a wide range of underwear, and the products are becoming really popular among Japanese girls. I have bought the product when the underwear series was just released, but now the products are available with more colours and materials. You can purchase items individually or make a setup with the Wireless Bra (ワイヤレスブラ) and AIRism Ultra Seamless Shorts (エアリズムウルトラシームレスショーツ).
These underwear are very useful when I wear tight clothes or white T-shirt that seem to be transparent. The Wireless Bra (Beauty Light) is so light and comfortable that I sometimes forget that I was wearing it! Likewise, the seamless shorts are great when I wear tight jeans or trousers with thin materials especially during summer.
Currently, I'm thinking to purchase Wireless Bra (Relax) for yoga. I think the support of this bra is slightly weaker, yet it should be good enough for light exercise and to wear under yoga clothes.
7. Fluffy fleece Full Zip Jacket
Price: 1,990 yen + TAX
This season, fluffy clothes like this is a huge fashion trend in Japan. Fluffy fleece Full Zip Jacket (ファーリーフリースフルジップジャケット) is really warm, and comfortable. It's a full zip jumper that you can wear for inner or outer during autumn and winter.
The loose and relaxed silhouette is very cute and girly, and they are available in over 10 colours. It's so soft and fluffy that I can touch it all day!
8. Peanuts Holiday Collection
New in!! I've been waiting for this winter collection for long time, and I am so excited for this holiday collection release! As a fan of Peanuts and UNIQLO, I wish to collect all items collaborating with UNIQLO this winter. The loungewear for winter comes with the warm and soft fleece material.
There are two types of room shoes (for women/unisex), I personally have to get the one for women which is made with fleece and fluffy material inside, and they are available in 4 different designs. The fleece blankets are available with the same cute designs of Snoopy and Woodstock.
UNIQLO collaboration products are highly popular, so please check early before they are sold out!
Did you enjoy the list?? I did not include the most popular collections like Ultra Light Down or HEATTECH on this list since I wanted to introduce products of my personal choice!
It is also good to enjoy shopping at UNIQLO when they hold sales every Friday to Monday at most stores. I recommend you to check the UNIQLO smartphone app or website in advance if your wished products are on sale.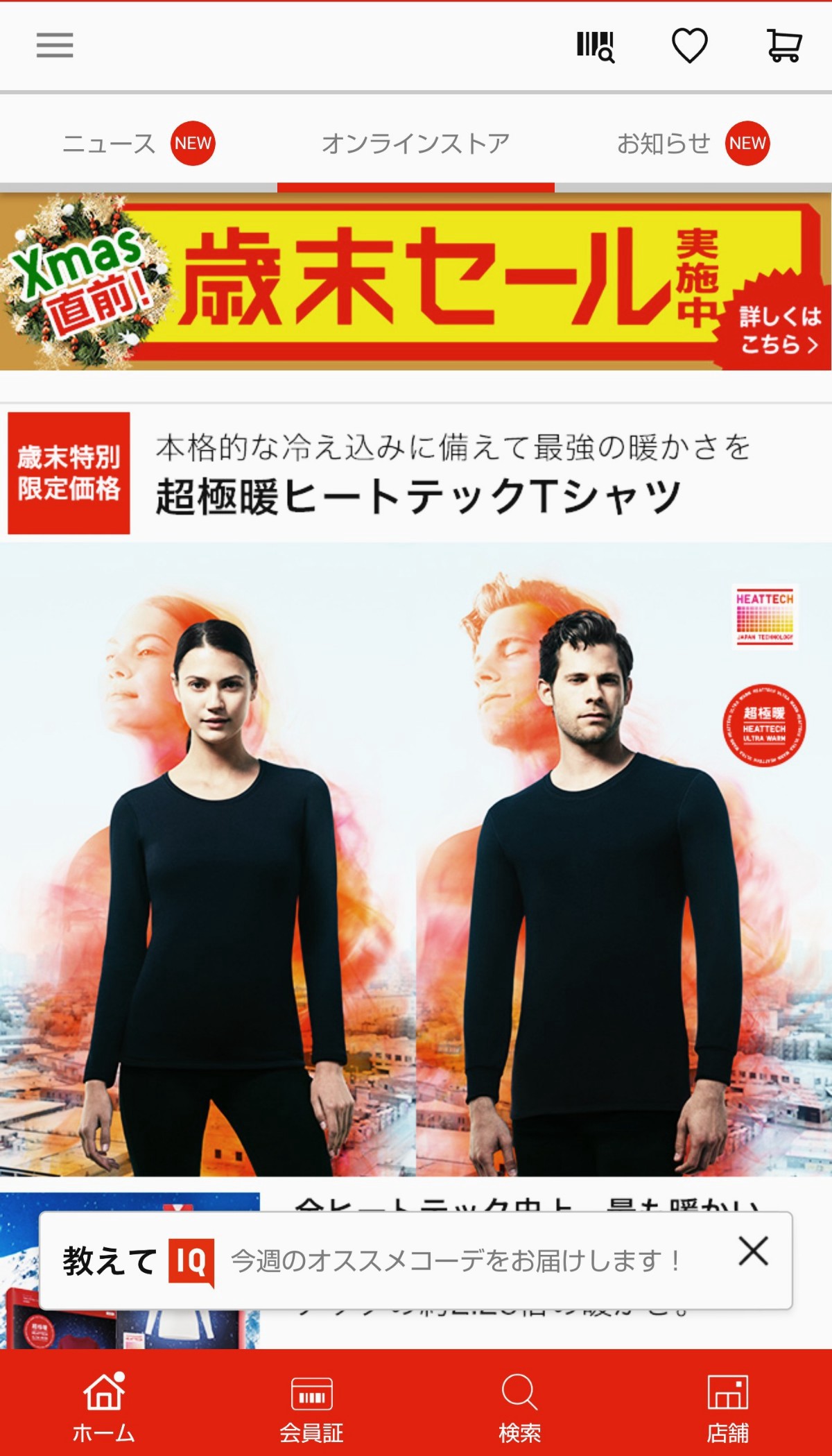 For more info about Japanese brands and shops, please check out these articles about shopping in Japan!
▽Related Articles▽
▼Editor's Picks▼
---