Don Quijote Shibuya: Shop All You Need at SHIBUYA MEGA DONKI!!
MEGA DONKI: Biggest Don Quijote in Shibuya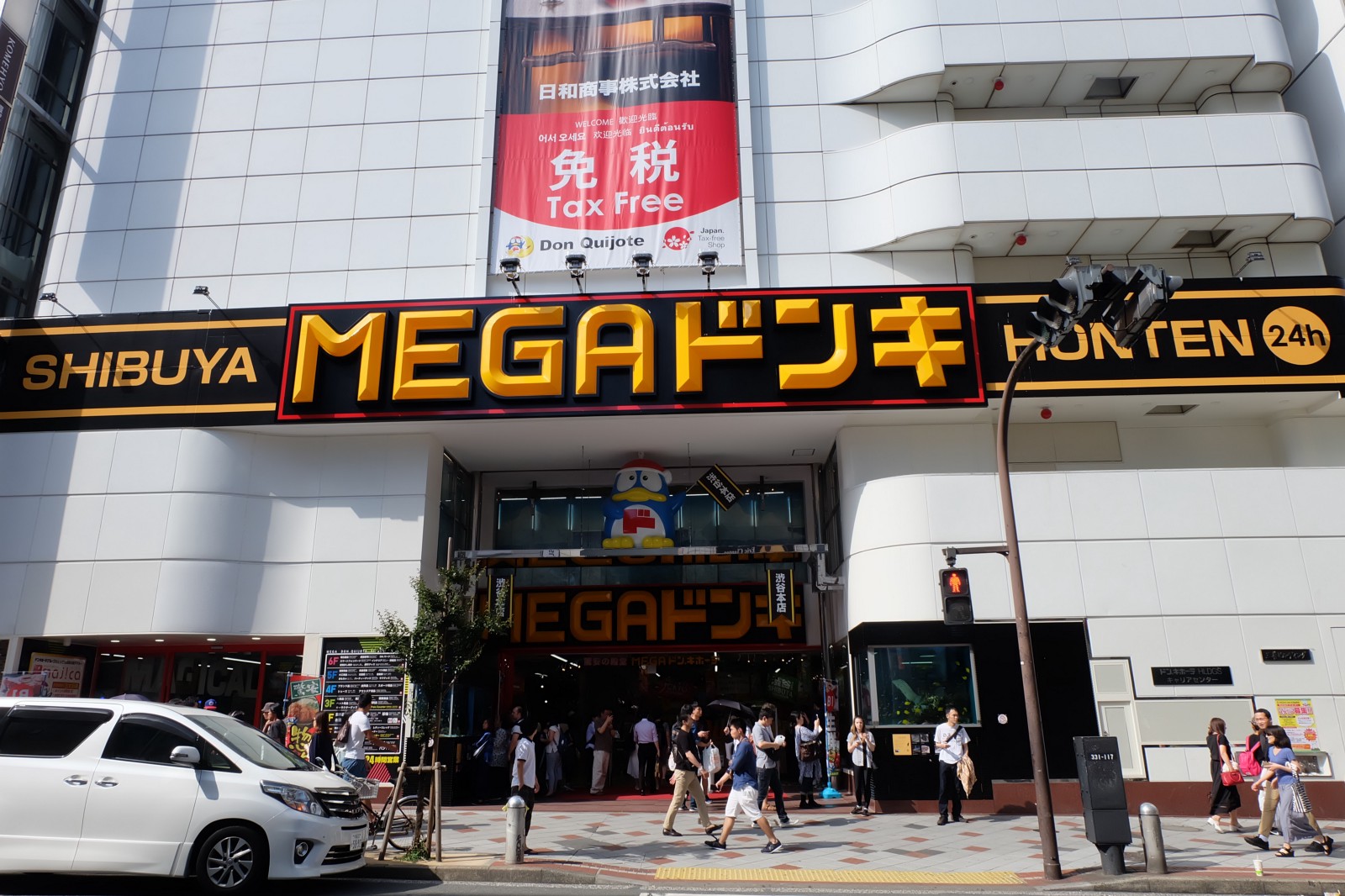 New store of the famous discount store Don Quijote (a.k.a. DONKI) has launched in the heart of Shibuya district!! This 24h open 7 storied building has everything we need!! Let's take a look at what the store looks like and how entertaining to shop there 🙂
The MEGA DONKI Shibuya Honten has newly opened in May 2017, after relocating from the previous store in Shibuya area. The new store is 3 times bigger sized than the previous one and offers much wider variety of products. As the district is vibrant for all night long, MEGA DONKI is also open for 24 hours everyday for everyone to shop at their convenience 🙂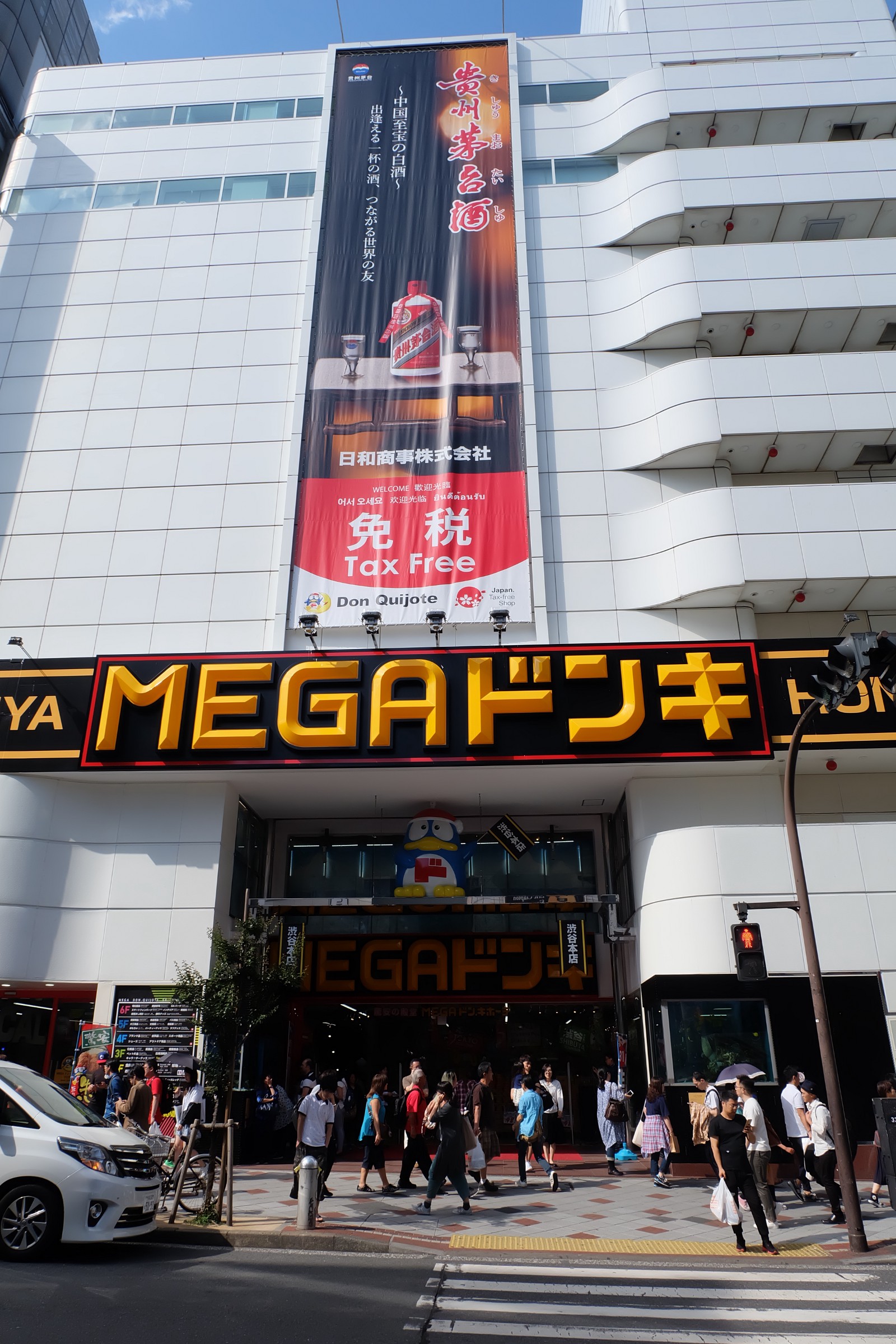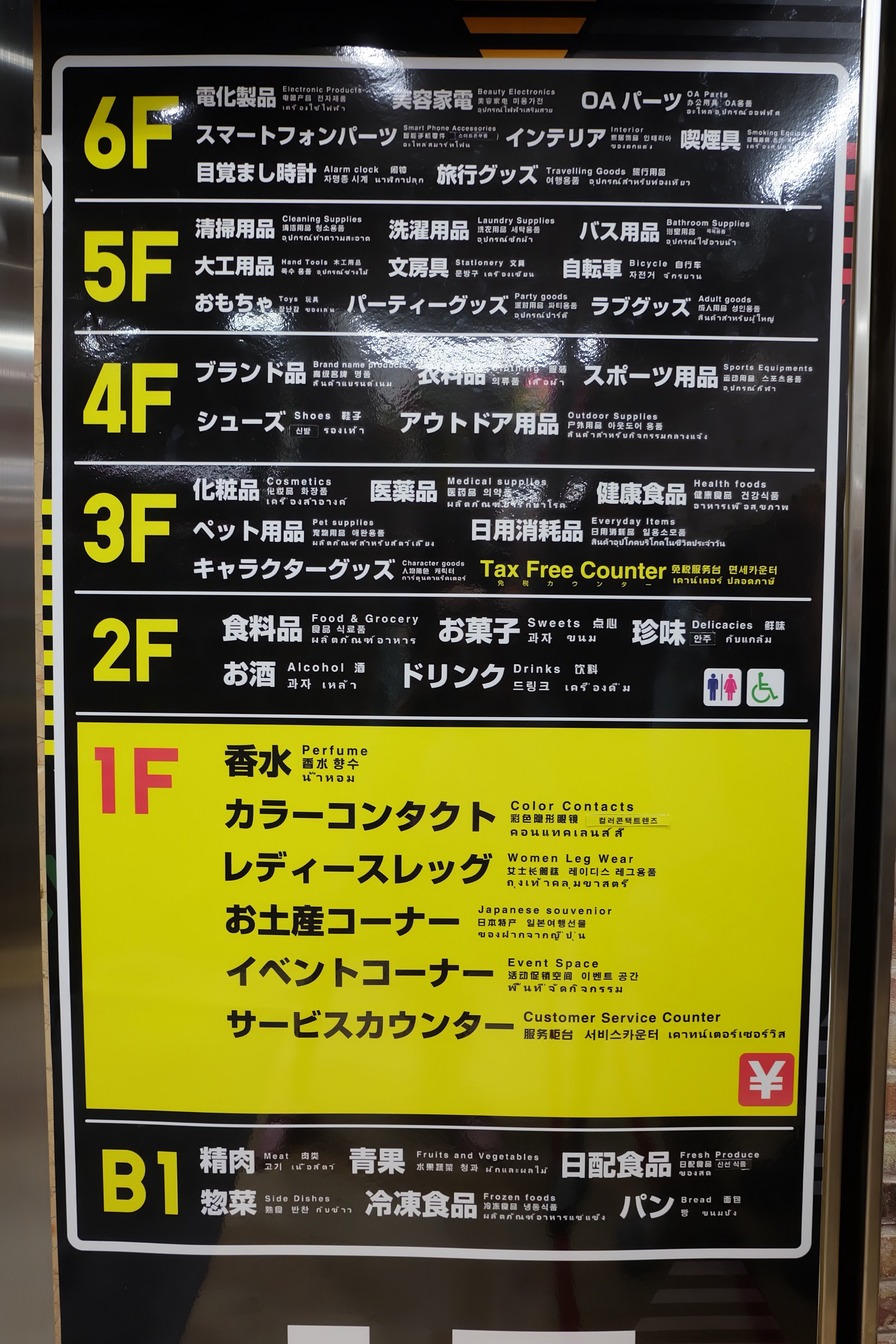 The floor guide is written in Japanese, English, Chinese, Korean and Thai, and TAX FREE shopping is also available. The Tax Free counter is located at the 3rd floor 😉
The complex building has 7 floors in total from B1 to 6F, and each floor offers different types of products. From souvenir to living supply, there is pretty much nothing that you can't find in this place and on top of that, many items are discounted.
The store offers an amazing selection of Japanese souvenirs, variety of food&snacks from all over the world, latest electronic gadgets, medical&beauty products, clothes, houseware and lots of classic "weird Japanese" stuff to entertain us! Some of sold items are only available at this Shibuya branch.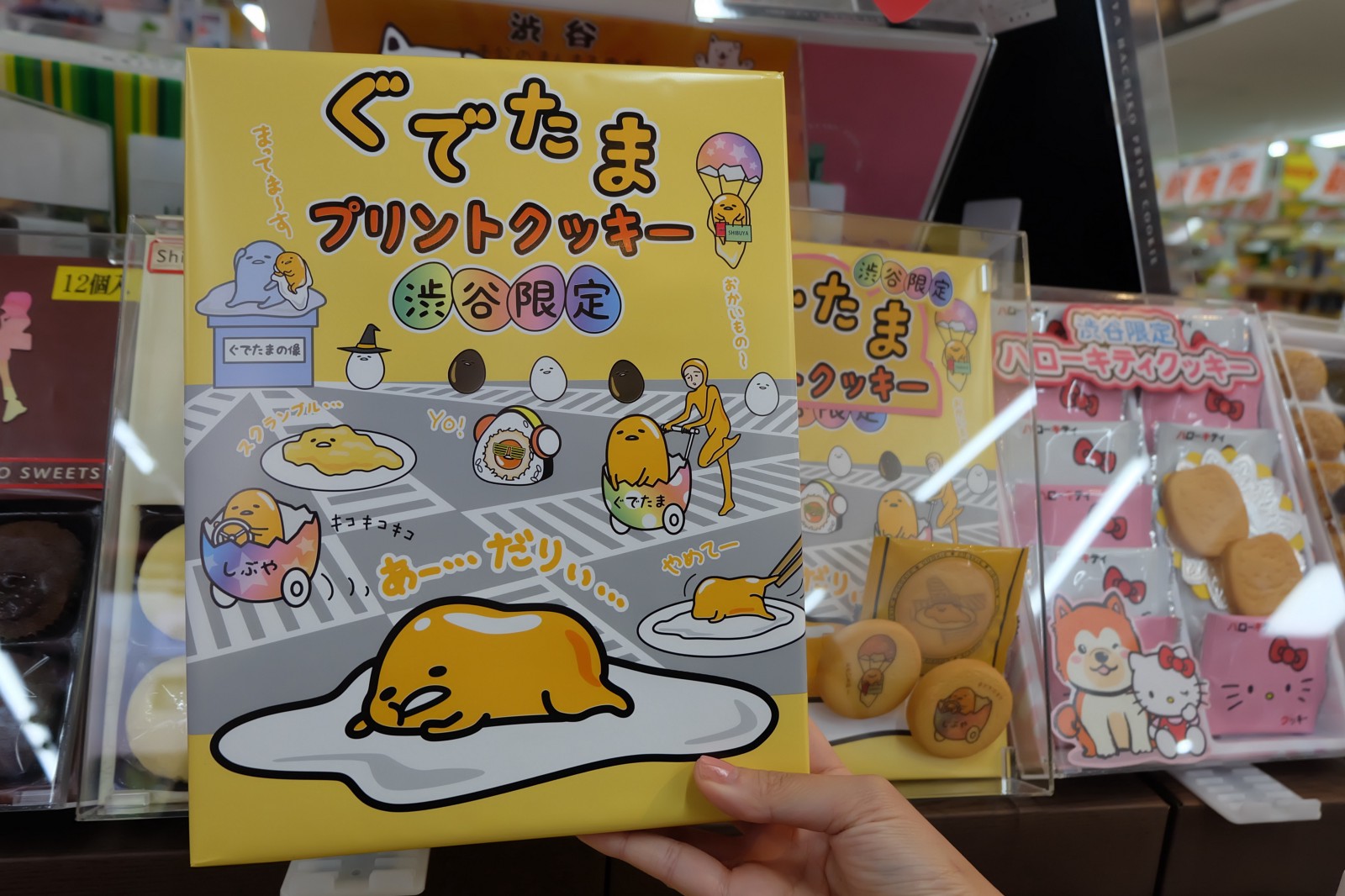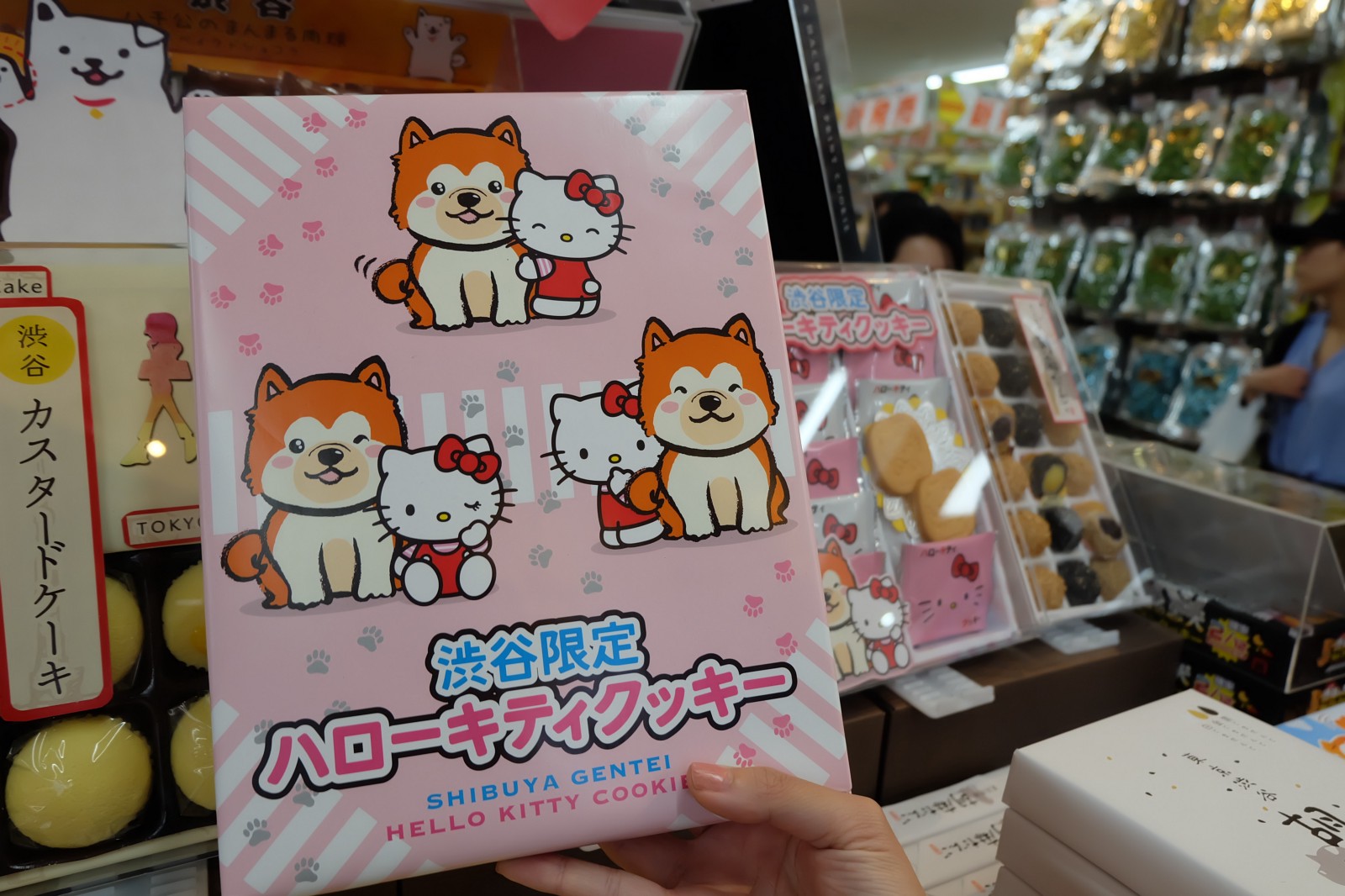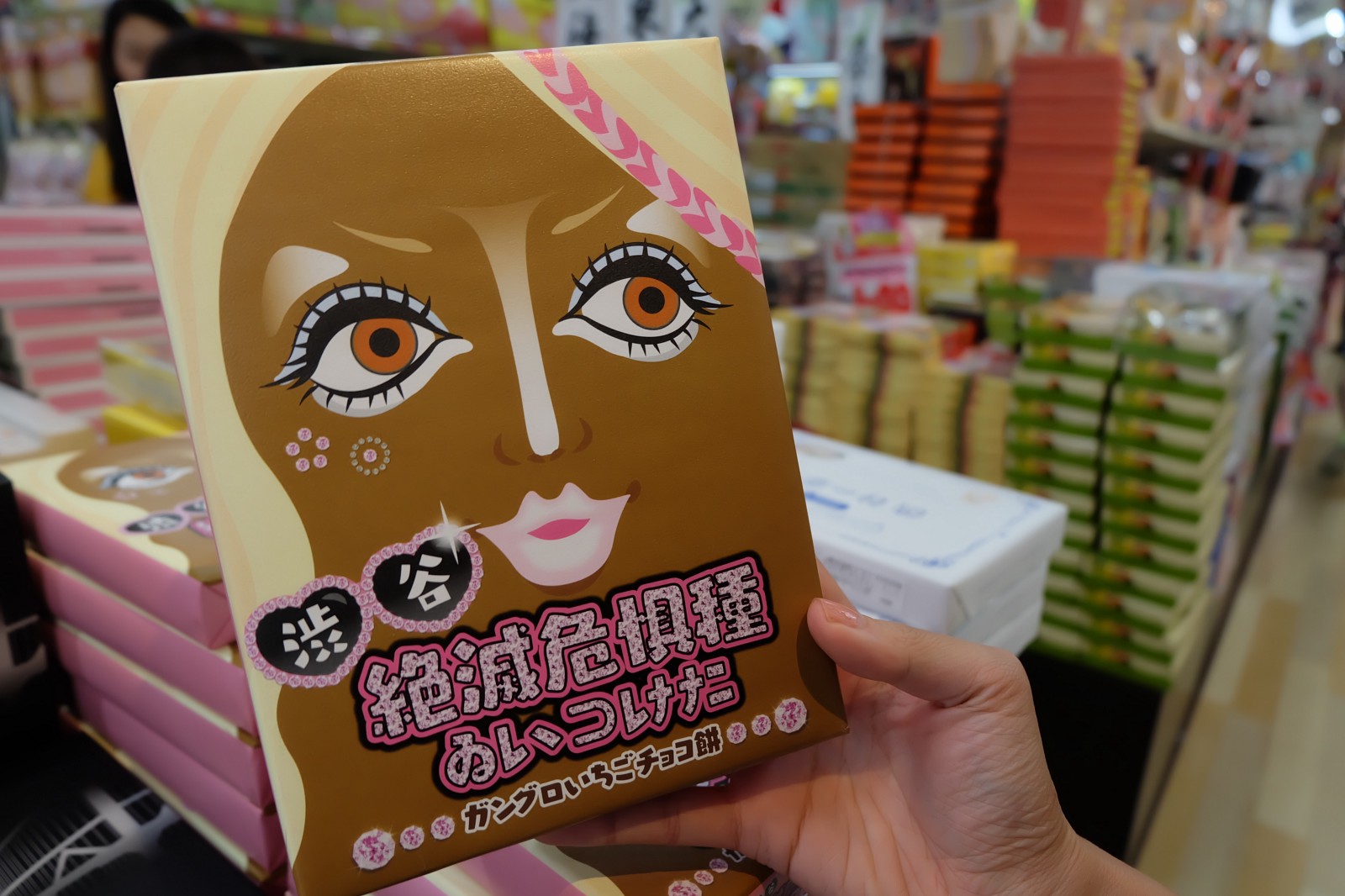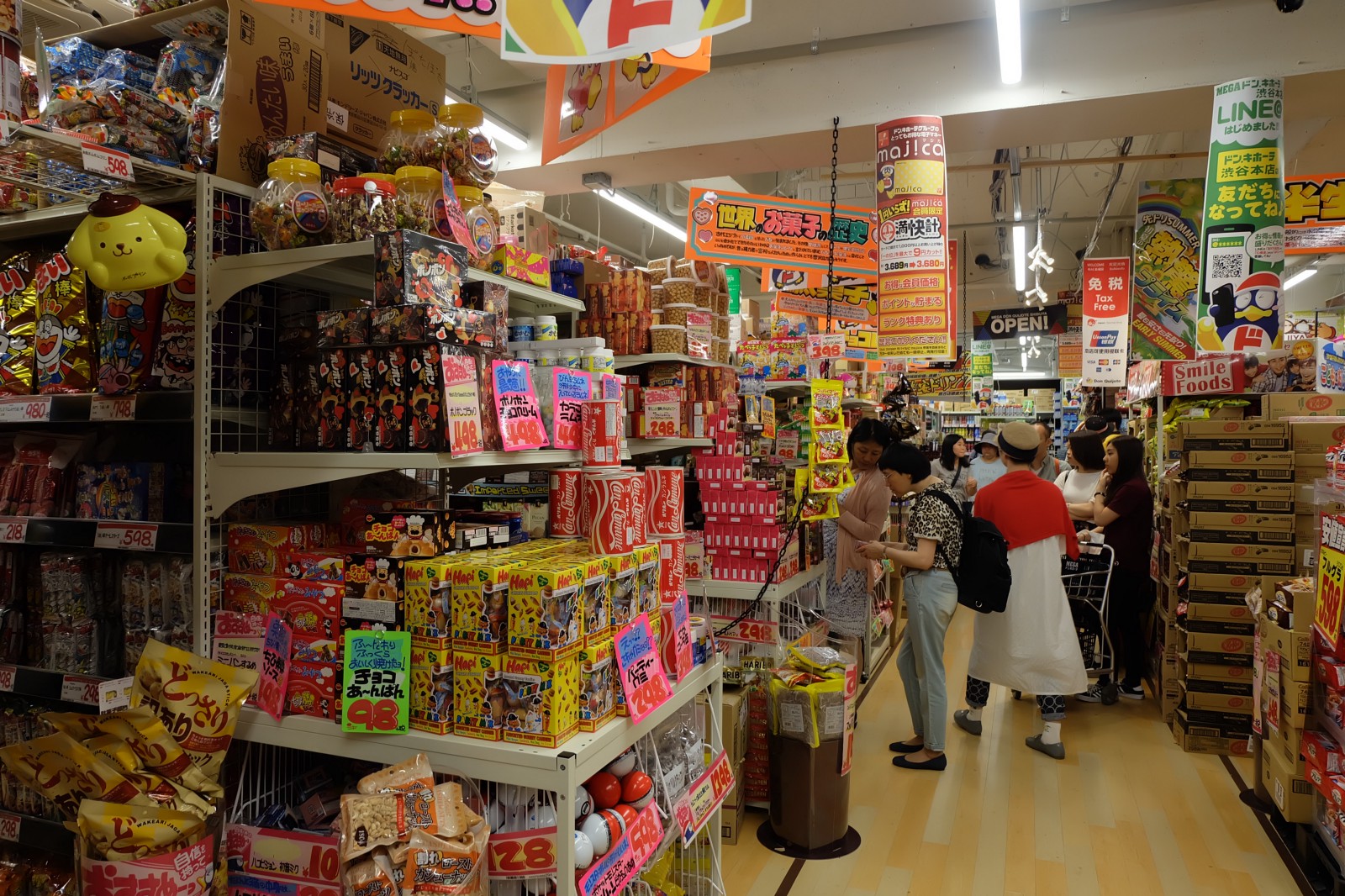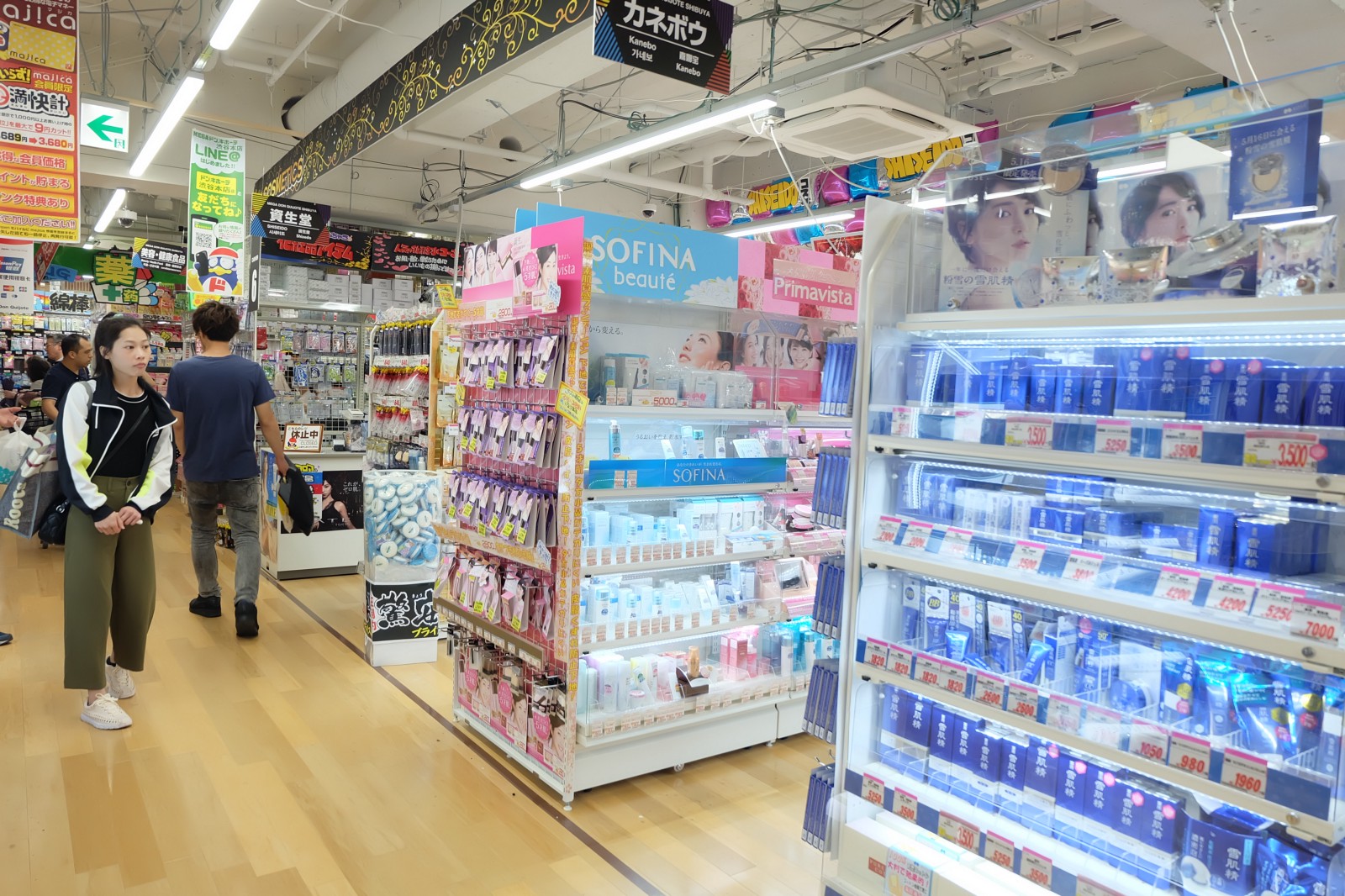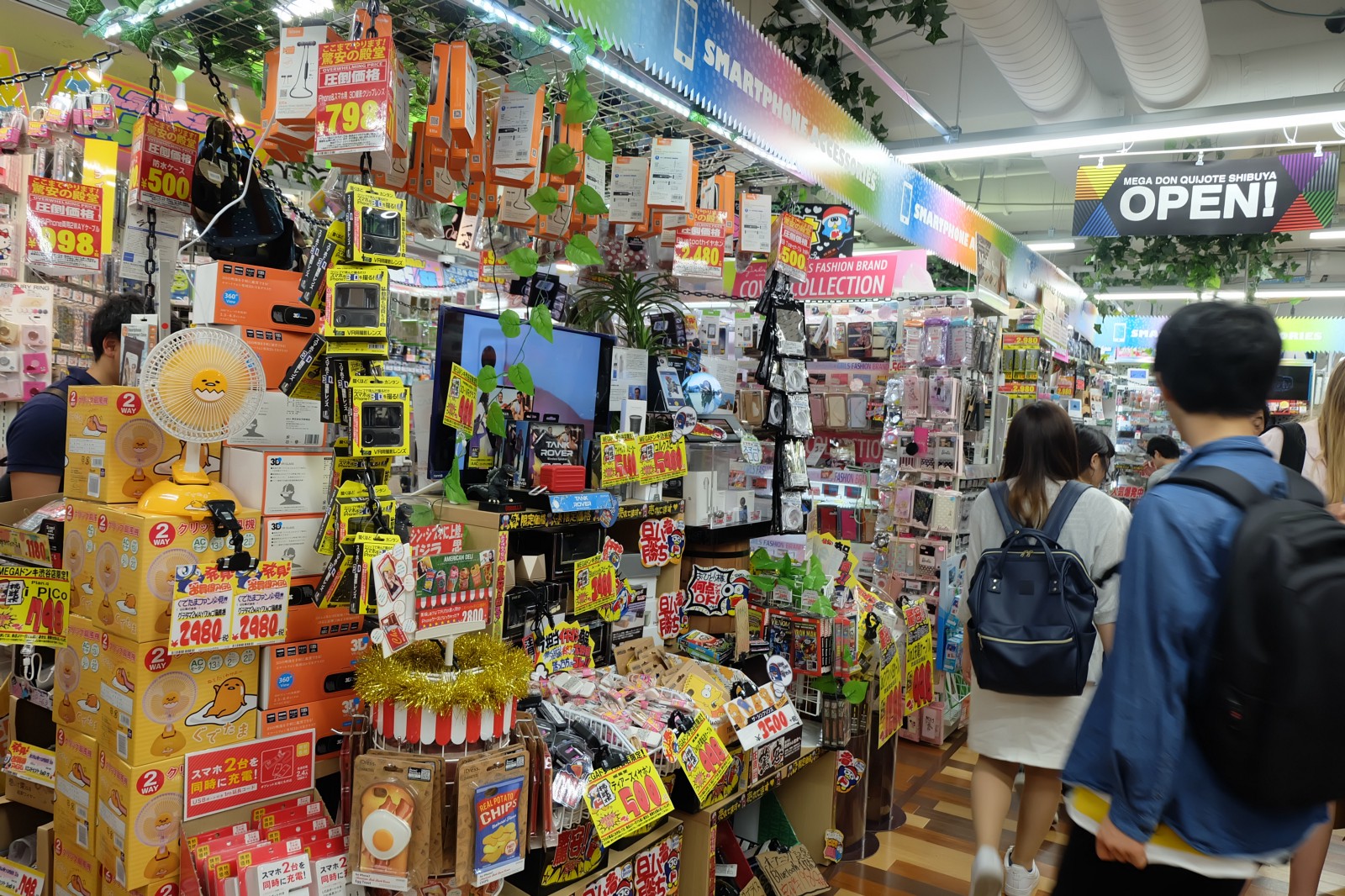 The grocery section is located on the B1 floor, selling fresh food. There are various kinds of bento box which are freshly made in the kitchen on the same building.
Other great thing about this store is that there is cashier on each floor, so you don't need to queue for long time. Also there are a spacey bathroom, a service counter, self check-out cashier, ATM, etc offering more comfortable shopping for all customers.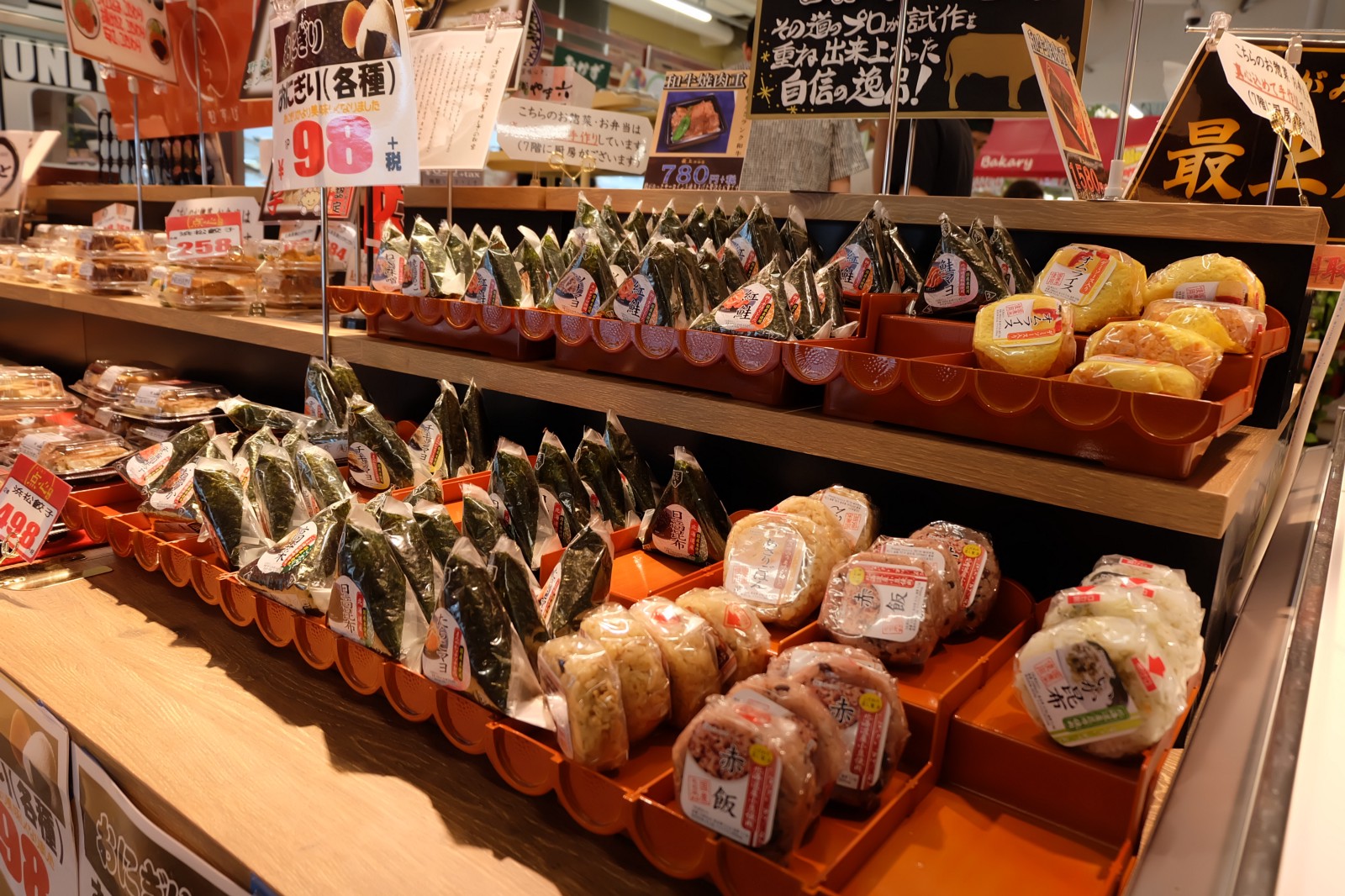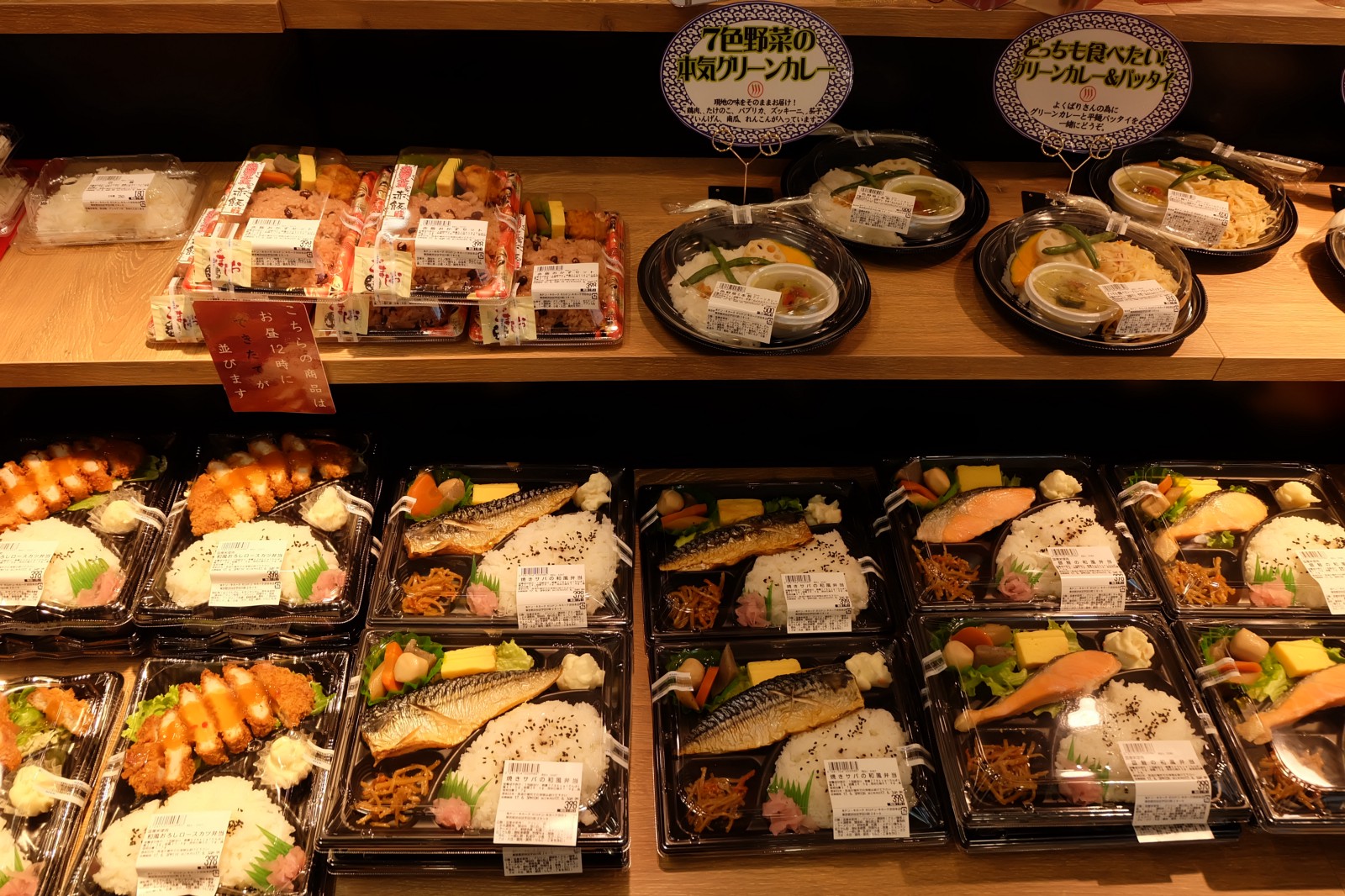 MEGA DONKI is located on Dogenzaka Street, only 5 mins walk from JR Shibuya Station. If you are looking for a place to shop souvenirs from Japan, this "all-in-one" store is definitely the one!!
Hours: 24 hours
For more latest shopping information in Japan, please check out these articles, too!
▽Related Articles▽
▼Editor's Picks▼
---