Best UNIQLO Stores to Visit in Tokyo
Cool and Unique UNIQLO Stores in Tokyo, Japan: From New Branches to Global Flagship Store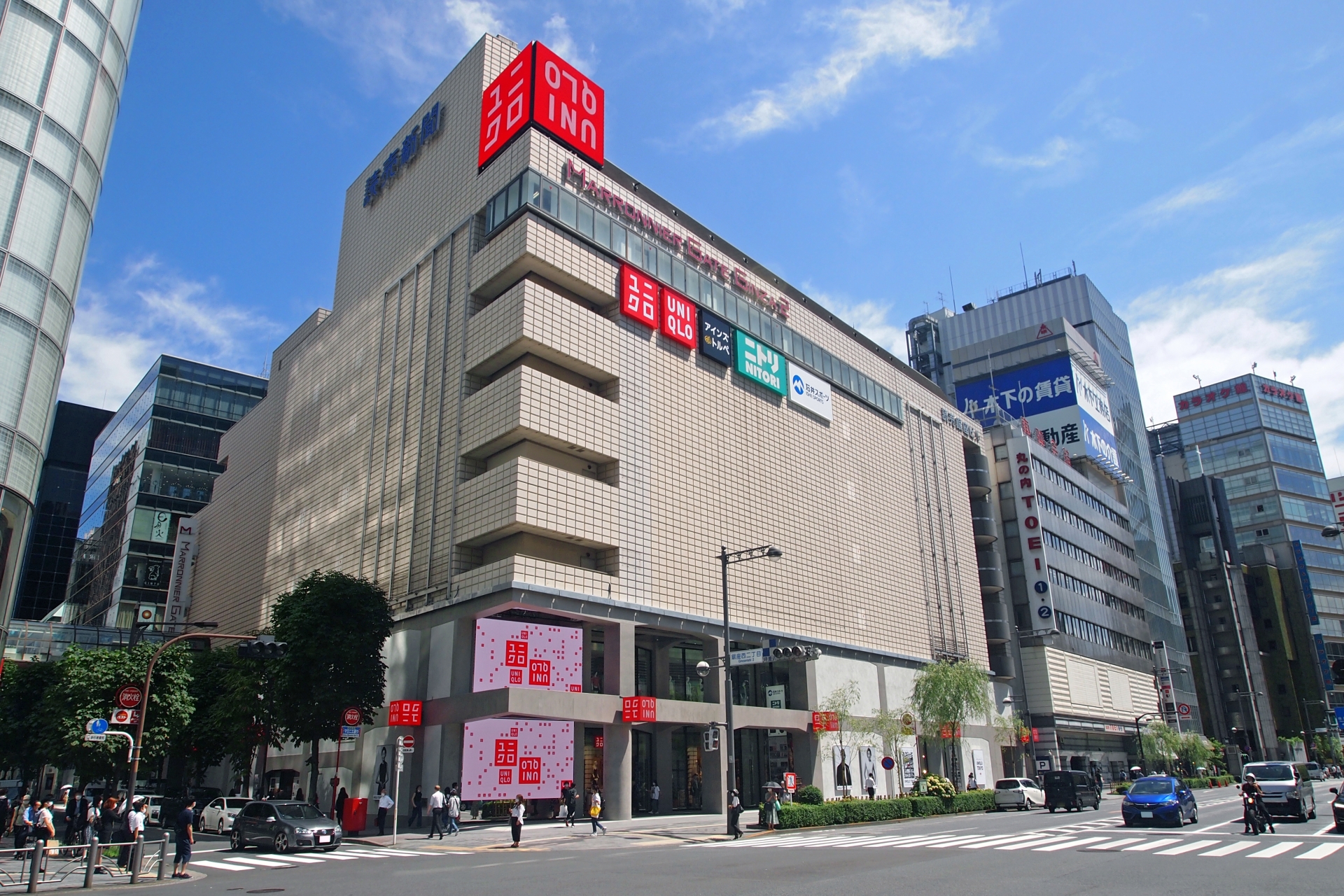 UNIQLO is a Japanese clothing apparel company producing high-quality, trendy and affordable clothing. From clothing ranges using innovative fabric technology to collaborated graphic T-shirts collaborations, the brand offers a wide range of clothing lines that target all people with different gender, age and need.
From large-scale to pop-up store, there are over 800 UNIQLO branches in Japan currently, and around 100 of them are located in Tokyo. At some department store-sized stores, you can find a massive selection of UNIQLO products in many colours and sizes while some have unique features and cool concept, offering special shopping experiences.
In this article, I would like to introduce 5 best UNIQLO stores in Tokyo that every UNIQLO fan should visit, including the world's largest flagship store and newly opened branches. At these store, you can shop extensive selection of UNIQLO items and have unique shopping experiences though the latest technology and cool Japanese culture. They are all located in touristy districts so you can easily access or pop by while sightseeing. So let's check them out!
-Harajuku Store
UNIQLO Harajuku Store opened in 2020 summer on 1F and B1F of WITH HARAJUKU, a new 13-story shopping complex situated in front of Harajuku Station. The store offers a new shopping experience with the latest digital technology and Harajuku's fashion culture. The first floor UT POP OUT is dedicated to UT (UNIQLO T-Shirts) and offers a wide range of graphic T-shits and accessories collaborating with various artists, designers and brands. The store also features "StyleHint Harajuku", which allows customers to search and browse the latest products and styling from 240 digital panels displaying on the wall.
Access: Short walk from JR Harajuku Station
Related article: New UNIQLO Harajuku Store
-Ginza Store
UNIQLO Ginza Store is the world's largest global flagship store comprising 12 floors and covering approx 5,000 square meters. The store offers the widest selection of UNIQLO products from classic to trendy items with a large variety of colors and sizes. The store also provides various services such as multilingual customer support, in-store tax-free service and MY UNIQLO that allows customers to create their original UNIQLO products with custom design. The store is located on the main shopping street of Ginza.
Access: 4 mins walk from Ginza Station A2 Exit
Related article: 5 Must-Buy Items at UNIQLO GINZA!!
-UNIQLO TOKYO
In 2020, UNIQLO opened another flagship store in Ginza area, UNIQLO TOKYO. The 4-story store is one of the largest UNIQLO stores in Japan, focusing on the brand's LifeWear line that offers functional, fashionable and classic fashion items at affordable price. The store also houses three other brands from Fast Retailing group: Theory, COMPTOIR DES COTONNIERS and PRINCESSE tam・tam. Besides the large product lineup, the store offers customization services such as UNIQLO Suits (made-to-order suits), MY UNIQLO and UTme!.
Access: 3 mins walk from Ginza Station C8 Exit
Related article: UNIQLO TOKYO: New Global Flagship Store in Ginza, Tokyo
-Asakusa Store
UNIQLO Asakusa store is the newest store among this list, which opened in early June 2021. With a concept of "Our Neighborhood!", the store features special design inspired by the historical neighborhood of Asakusa such as Senjufuda, traditional placards often used at temples and shrines in Japan, and a massive paper and wooden lantern that was made by a local craftsman. The store also offers a variety of shop-exclusive graphic T-shirts featuring traditional motifs like Kaminarimon Gate of Sensoji Temple and rickshaw.
Access: Short walk from Tsukuba Express Asakusa Station A1 Exit
-BICQLO UNIQLO Shinjuku East Store <Permanently Closed>
BICQLO is a collaboration store between the fashion retailer UNIQLO and and the electronics retailer Bic Camera. The shopping complex comprises 9 floors with UNIQLO store on 1F–3F, offering the latest and trendy collection as well as customizing services MY UNIQLO and UTme that allows visitors to create their original clothing items. On basements and 4F-6F, a wide range of home appliances can be found including the latest electronics gadgets, games, household items and cosmetics products.
In 2022, BICQLO has shut its door and reopened as a Bic Camera store.
Access: Directly connected to Shinjuku 3-Chome Station A5 Exit
+ Yokohama UNIQLO PARK
UNIQLO PARK Yokohama Bayside Store is a megastore that combines retail stores and public park. The 3-story complex consists of UNIQLO and GU stores, green space, spacious rooftops and playground with amusement facilities such as slides, jungle gym, bouldering and climbing walls. The store offers a leisurely shopping experience which visitors in all ages can play, relax and shop, all in one convenient location.
Access: 10 mins walk from Torihama Station
Related article: UNIQLO PARK in Yokohama
Thanks for reading! I hope you have enjoyed my list of the best UNIQLO stores in Tokyo! These UNIQLO stores have not only a wide selection of clothes, but also cool and unique space where you can have new shopping experiences! If you are a UNIQLO fan, you should definitely visit all listed stores 😉
For more information about fashion and shopping in Japan, please check out these articles, too!
▽Related Articles▽
▼Editor's Picks▼
---