10 Trendy Japanese Fashion Brands 2023
Guide to Modern Cool Fashion Brands from Japan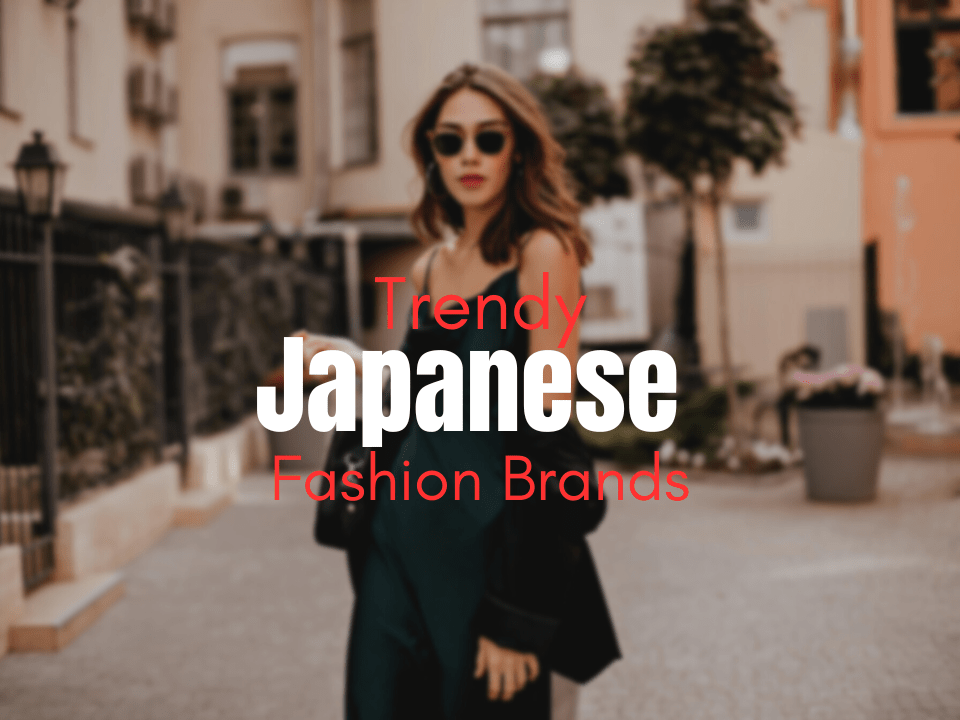 For many people, fashion is an important part of life. It is also something that is constantly changing and can widely vary depending on location, age range, interests, and many more factors.
If you love Japan and you also love fashion, then you may already know that Japan has a wide variety of pronounced fashion types that can cater to many of these different fashion preferences. There are many Japanese clothing brands that have become internationally renowned throughout the years: from cutting-edge, unique brands to more accessible, popular brands.
In this article, I will share with you 10 trendy Japanese fashion brands for 2023. Maybe, you will find a brand that suits your preferences.
---
1. Comme des Garçons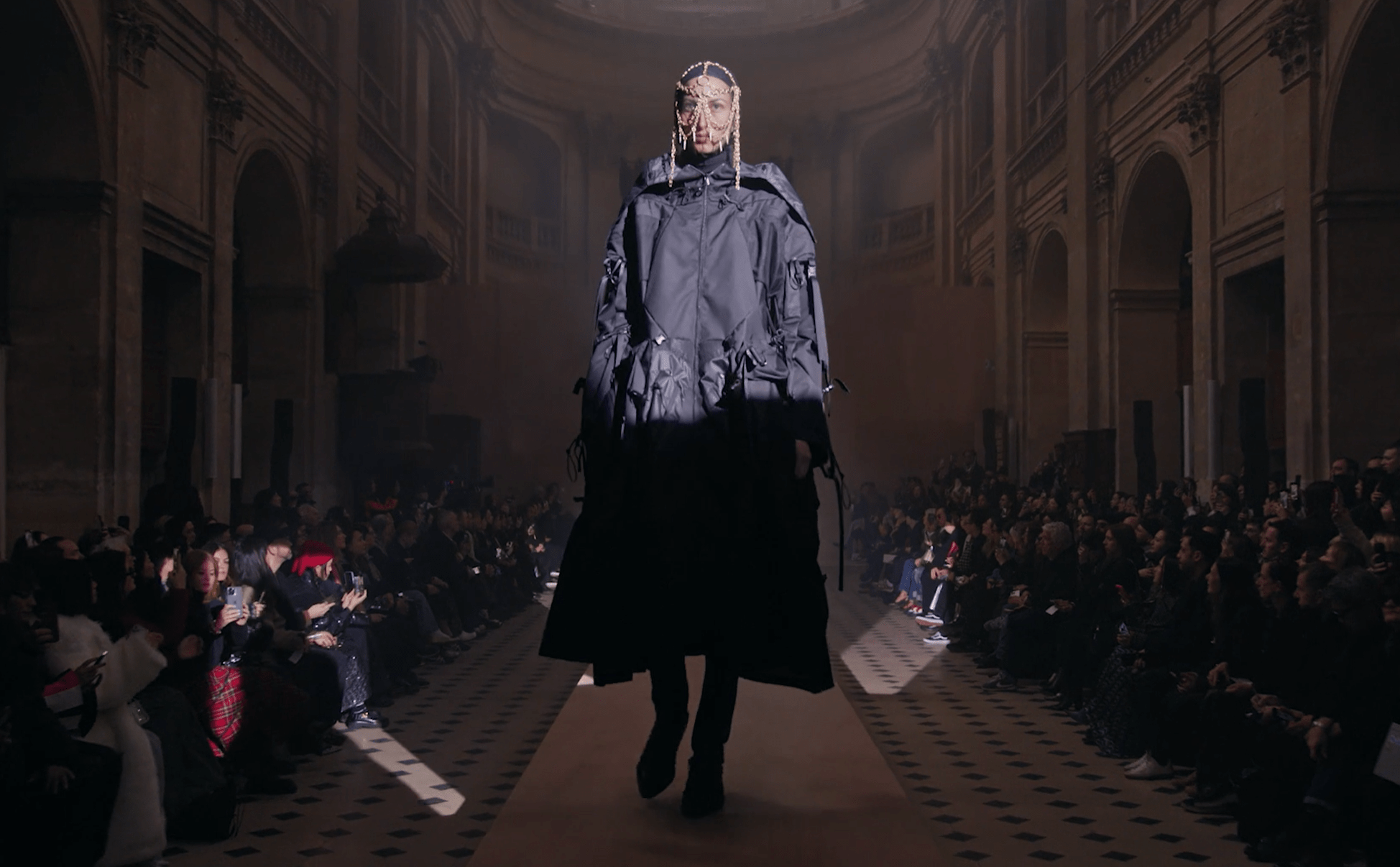 We start our list with the globally recognized Comme des Garçons. This brand was founded by highly renowned fashion designer Rei Kawakubo in 1969. Throughout the years, this brand has had a variety of labels and lines as well as collaborations with many artists and other fashion brands.
They offer from the original avant-garde design with predominantly black-colored lines to the more colorful and popular "PLAY" line. This brand appeals mostly to those who like innovative and cutting-edge designs.
You can find their shops mostly inside department shops across Japan. They even have many shops abroad such as in France, the US, the UK, Germany, Australia, Hong Kong, and South Korea.
▶Officail Website: https://www.comme-des-garcons.com/index.html
2. BAPE (A Bathing Ape)
A Bathing Ape, also known as simply "BAPE", is a popular streetwear brand featuring bold patterns and unique designs, founded by Tomoaki Nagao (known as "NIGO") in 1993. Not many people know this, but the official full name of this brand is "A Bathing Ape in Lukewater" which comes from the imagery of Japanese monkeys bathing in the Onsen.
This brand is mostly known for Baby Milo T-shirts, Shark Parka, and Bape Sta shoes. They are one of the major brands that globally popularized the term "Urahara style street fashion".
They usually have roadside shops in Tokyo and other large cities in Japan. They also have many shops overseas such as in the US, China, the UK, France, U.A.E, and Indonesia.
▶Officail Website: https://bape.com/
3. FR2 (Fxxking Rabbits)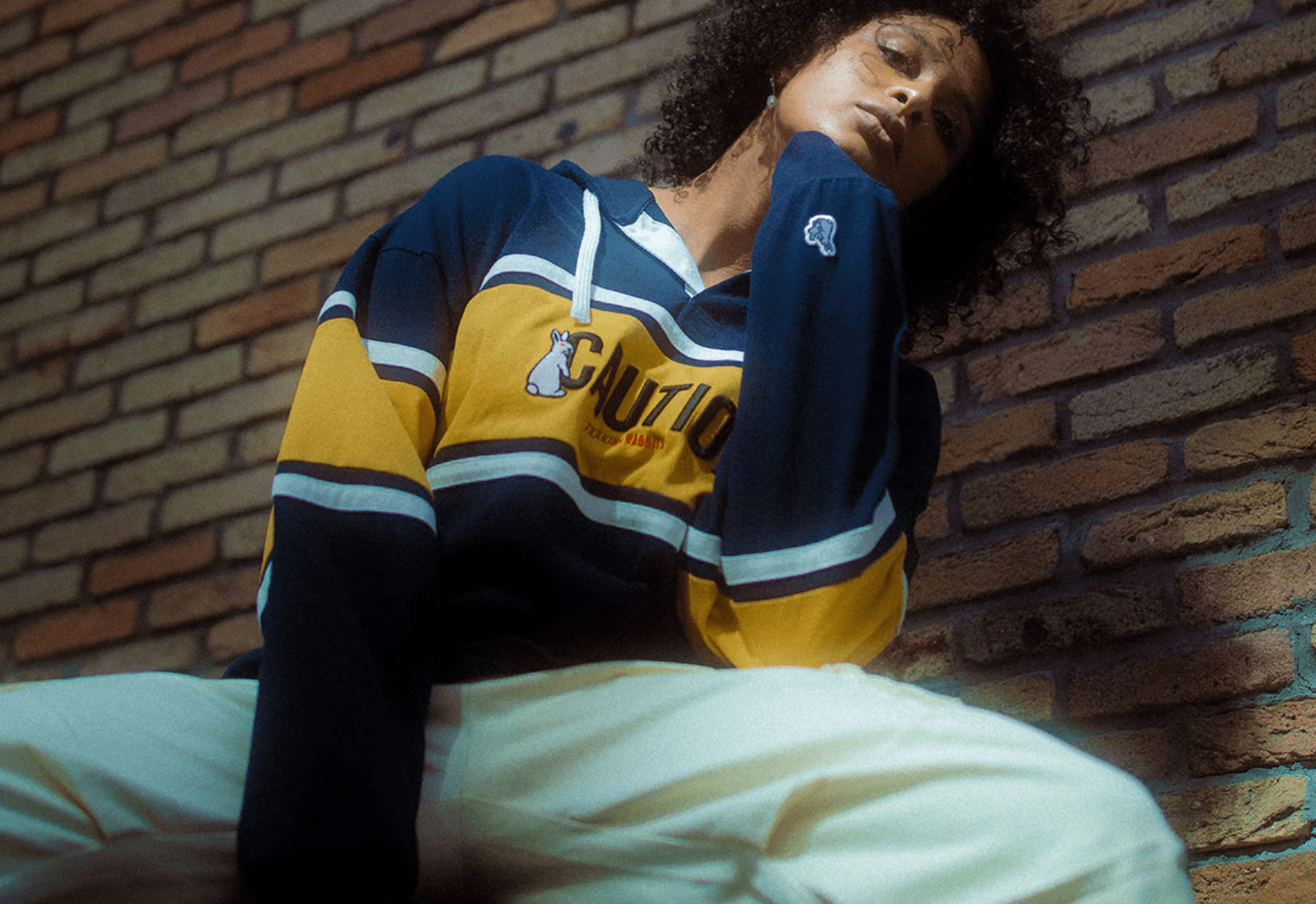 Next on our list, we have FR2 which is a popular and trendy Japanese streetwear brand known for its bold graphics and provocative designs. The brand was founded by Ryo Ishikawa in 2015 and it started with the concept of "Clothing for photographers". The brand then gained popularity solely through Instagram (word of mouth) and it has grown to be worn by various celebrities.
The clothing with the easily recognizable rabbit logo can be seen mostly worn by young men and women in their teens and 20s. Some of their main lines include the "Smoking Kills" clothing and FR2×Reebok Instapump Fury sneakers.
Shops are found in Tokyo, Nagoya, Osaka, and Fukuoka, among other large Japanese cities. When it comes to International shops, you can find them in the US, the UK, France, New Zealand, China, and many more.
▶Officail Website: https://fr2.tokyo/
4. Uniqlo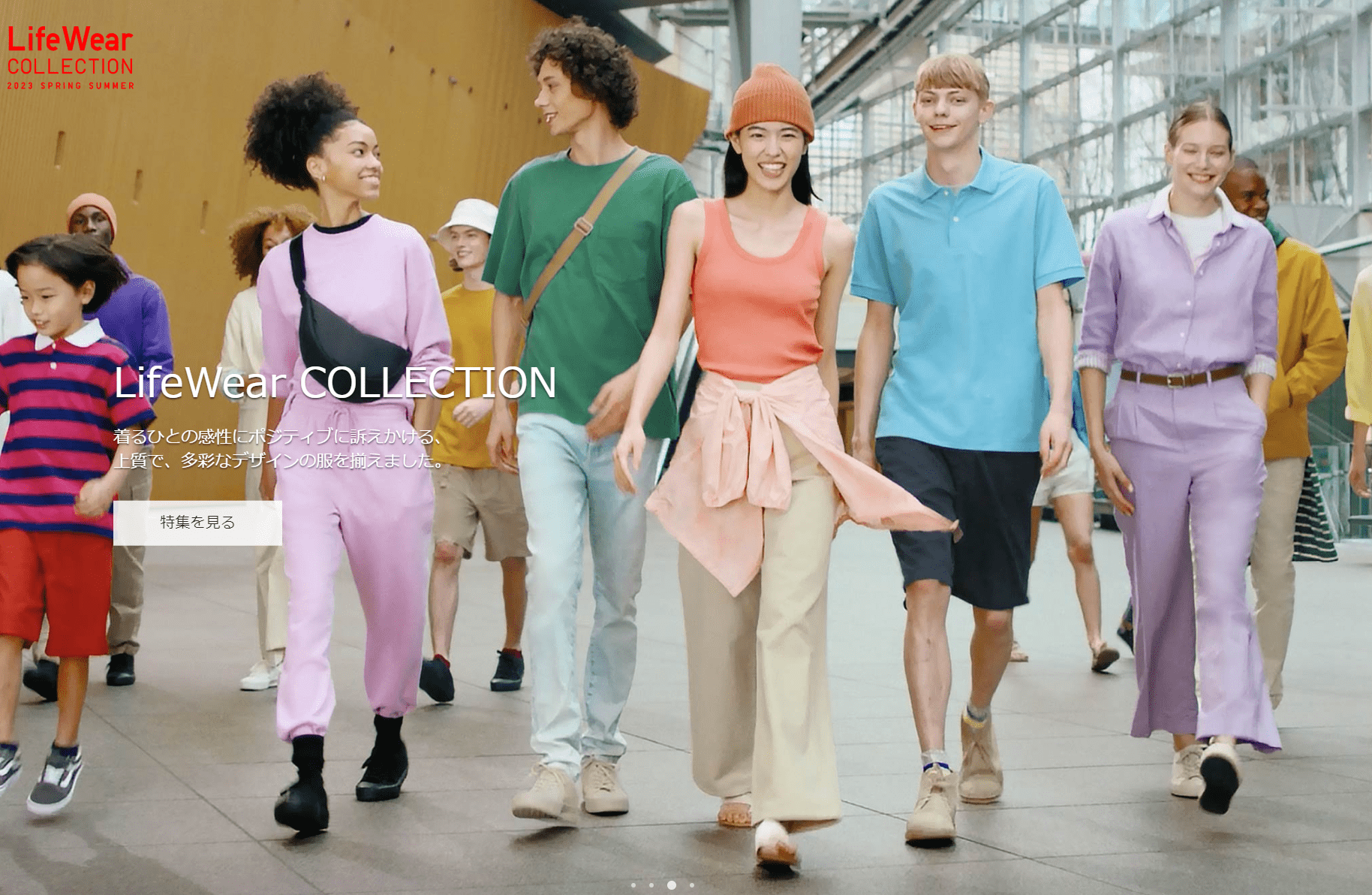 The next brand doesn't need that much of an introduction. Uniqlo is the largest clothing brand in Japan, having over 800 shops across the country. It was originally founded as a textile manufacturer and then opened its first retail store in 1984.
Their products are famous for being simple and minimalist in style, making them versatile and easy to blend in with other clothing pieces you have in your closet. Some of their popular pieces include the "Heattech" clothing line which keeps you warm in winter as well as the "AIRism" clothing line which keeps you cold during summer.
They currently have over 1,500 shops overseas and are steadily growing.
▶Officail Website: https://www.uniqlo.com/jp/ja/
For more information about Uniqlo stores in Tokyo, check out the following article!
5. BEAMS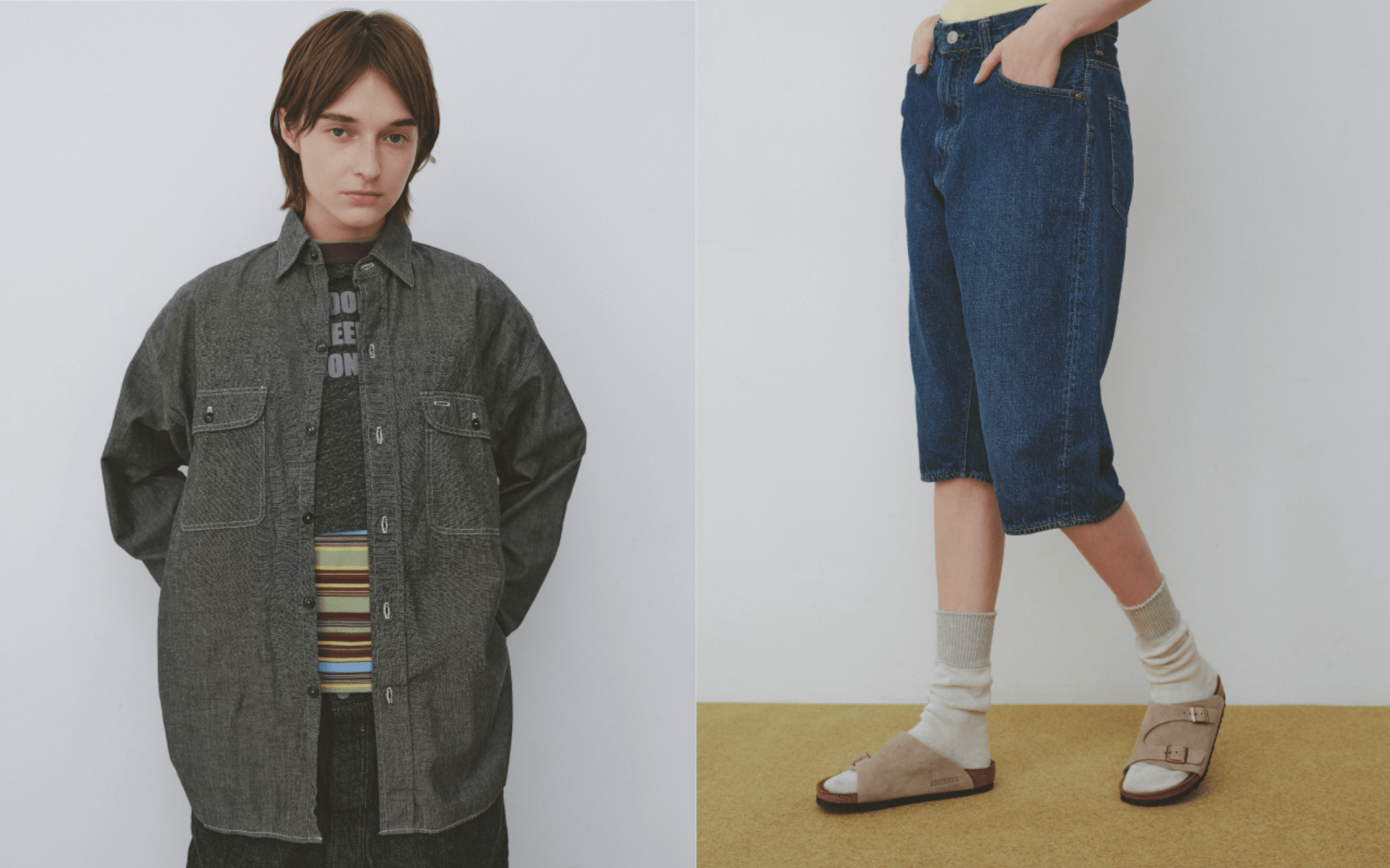 BEAMS started its business in 1976 as a boutique with a wide selection of brands and clothes. However, as the business grew and the number of shops increased, they started to produce their own brand of clothing as well as collaborate with other brands.
When it comes to style, they have expanded into 14 labels, each one catering to different customer preferences. For example, "B:MING by BEAMS" is a label that offers items for a variety of tastes, made for entire families to go shopping together. Then there is "International Gallery BEAMS" which offers a higher quality of products.
You can find over 160 shops across Japan and about 10 shops overseas.
▶Officail Website: https://www.beams.co.jp/
6. Issey Miyake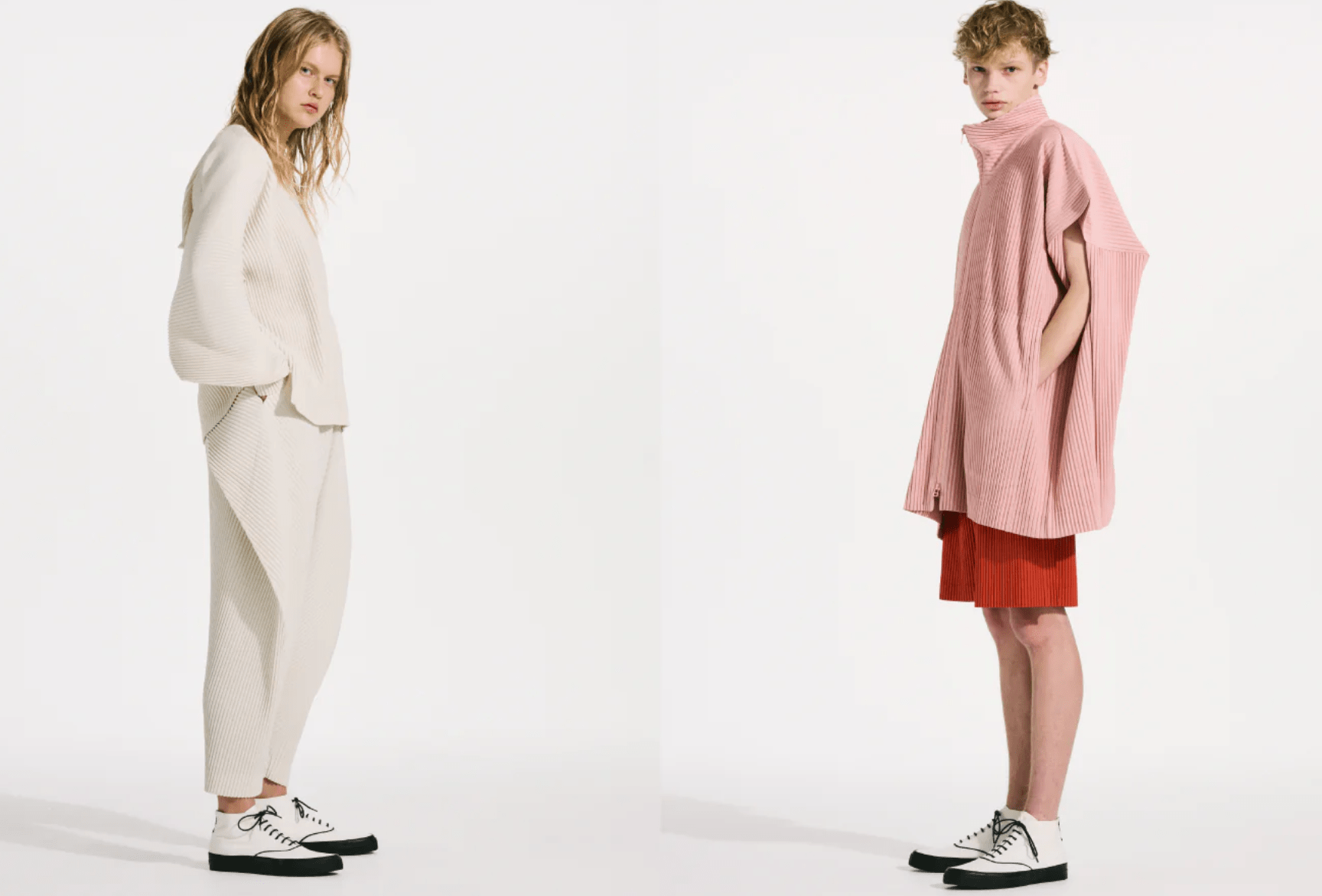 Issey Miyake is a fashion brand founded in 1971 by the highly influential fashion designer, Issey Miyake. He is known to be one of the founding fathers of Japanese avant-garde fashion and was also famous for liking to experiment with new fashion materials and techniques.
The most popular clothing line from this brand is "PLEATS PLEASE" which is a clothing line that is built using special methods to create justly-fitting clothes that create beautiful silhouettes. Other popular products from this brand include watches and perfumes (all made in Japan).
There are currently over 280 stores all around the world.
▶Officail Website: https://www.isseymiyake.com/#section0
7. Yohji Yamamoto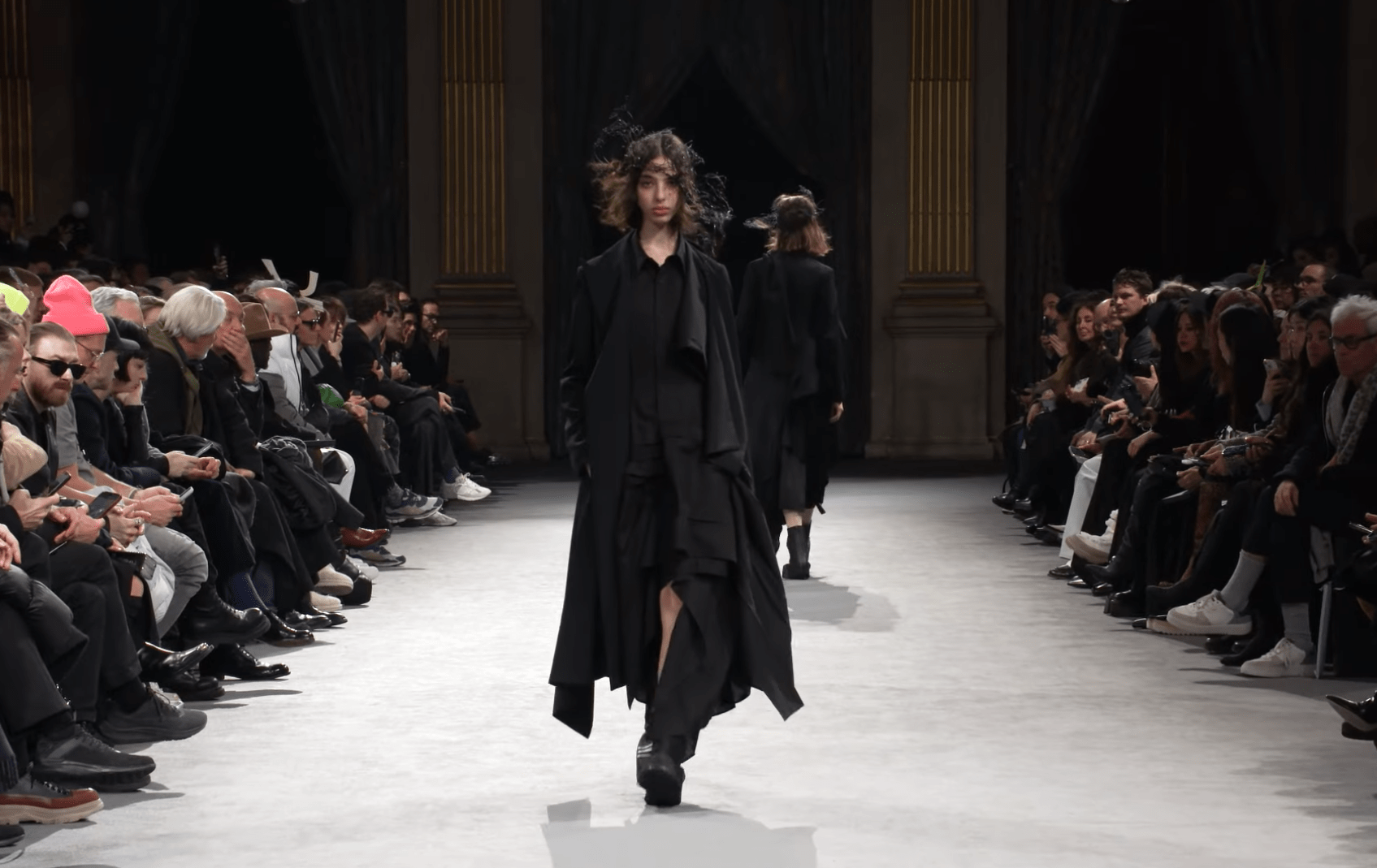 Yohji Yamamoto is, alongside the previously mentioned Rei Kawakubo and Issey Miyake, one of the most influential fashion designers in Japan. The brand, also named Yohji Yamamoto, was founded in the early 80s, and within that decade, there were shops in Japan, the US, and the UK.
The style in their clothing is usually known to be avant-garde yet classic. There are various labels for this brand such as "Y's", "S'YTE", and "Ground Y". They also constantly collaborate with Adidas, Dr.Martens, and NEW ERA.
There are over 90 shops in Japan and overseas.
▶Officail Website: https://www.yohjiyamamoto.co.jp/
8. Sacai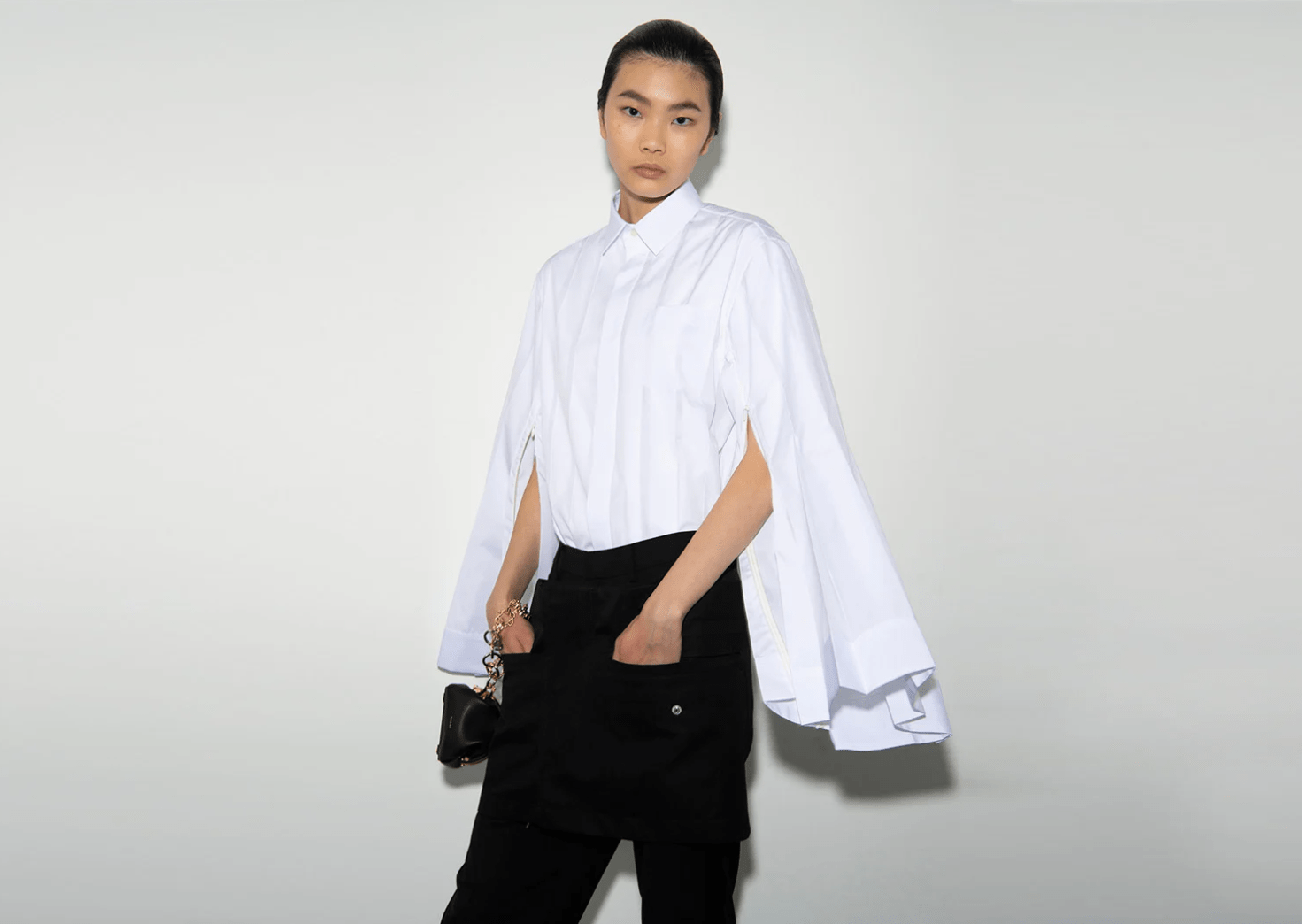 Sacai is a Japanese fashion brand that has taken the fashion world by surprise in the last few years. Founder Chitose Abe used to work for Rei Kawakubo (Comme des Garçons) and started her own brand in 1999. This project started as simply a side hustle, but it grew in popularity instantly.
She is now known as the "queen of collaborations" having worked with highly renowned brands such as Nike, Dior, Apple, The North Face, Cartier, and Beats by Dre. The unusual but strong aesthetics of Sacai's designs are recognizable, which is what makes it a great collaboration partner.
There are 8 official stores in Japan such as Aoyama, Ginza, and Osaka. There are also many shops around the world such as in China, South Korea, Singapore, The UK, France, and the US.
▶Officail Website: https://www.sacai.jp/ja-jp
9. Hysteric Glamour
If what you're looking for is a more rock-type fashion, then Hysteric Glamour may be the brand you're looking for. This brand was founded by Nobuhiko Kitamura in 1984 and has had a strong following since.
Their style is based on a mixture of 1960〜80s rock music, art, and pop culture. Their clothing is usually skinny fit. They are mostly known for their collaboration T-shirts with Andy Warhol. Other popular items include jeans, leather jackets, and small accessories.
They have three labels which are "Hysteric Glamour" for men and women, "Hysteric Mini" which is the kids' line, and the "Hysterics" which is the women's high-end line.
There are currently 20 shops across Japan, in locations from Hokkaido, Tokyo, Osaka, and Fukuoka. They also have shops in Beijing, Hong Kong, and Seoul.
▶Officail Website: https://www.hystericglamour.jp/
10. Visvim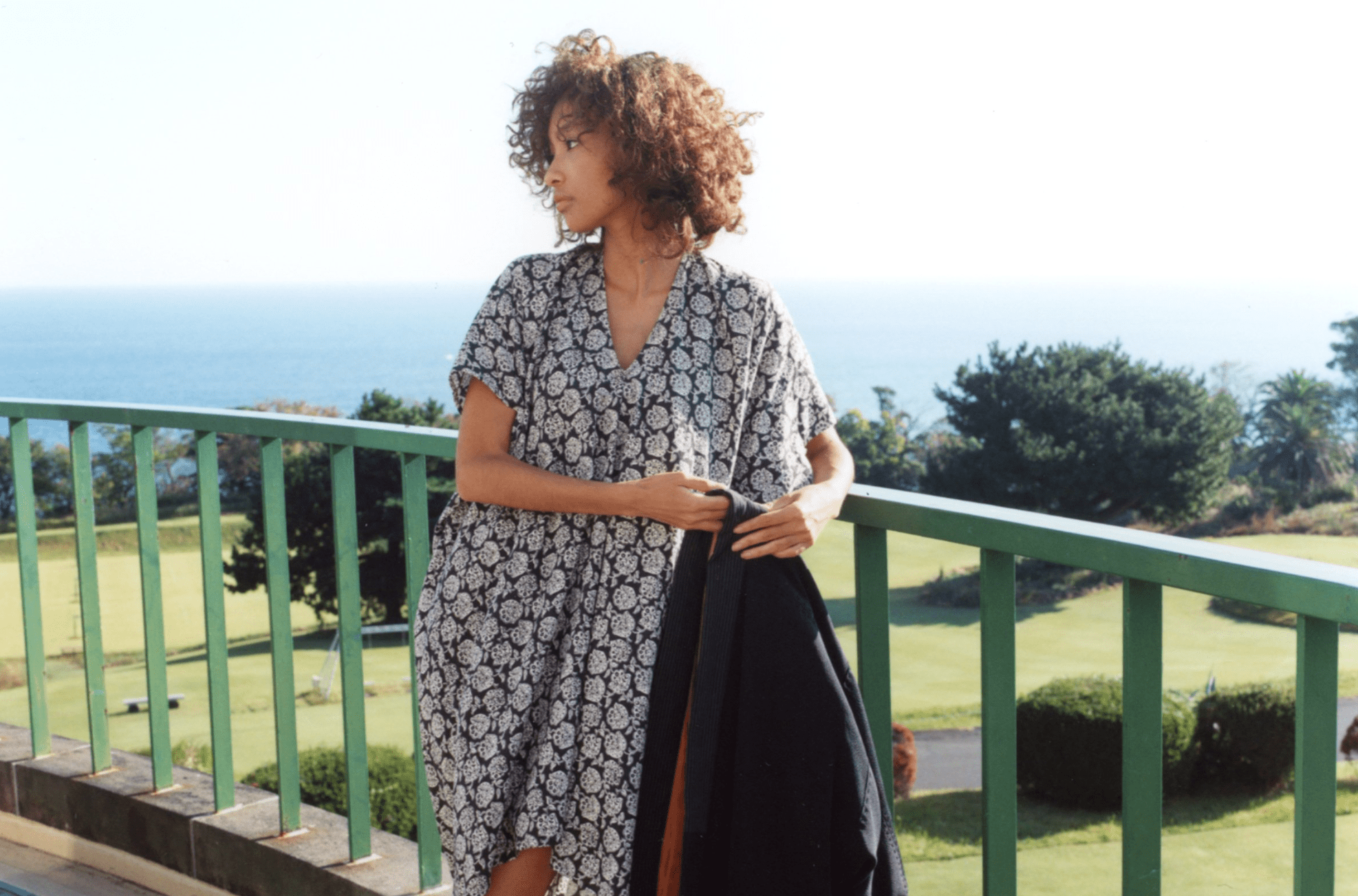 And lastly, on our list, we have Visvim. This brand was founded by Hiroki Nakamura in the year 2000, starting off as a footwear brand, and later expanding into a full apparel collection.
Their footwear and Clothes pieces are constructed with a mix of traditional and modern technology. Style-wise, Visvim products have had inspired by vintage Americana, Japanese Edo period fashion, French workwear, Native American clothing, and even the Alaskan outdoors.
They have 21 flagships across Japan, plus many more stores within shopping malls or department stores. They also have many overseas shops such as in the US, Canada, Australia, France, Spain, Indonesia, and South Korea.
▶Officail Website: https://www.visvim.tv/jp/
---
▽Subscribe to our free news magazine!▽

For more information about shopping in Japan, be sure to check the articles below.
▽ Related Articles ▽
▼ Editor's Picks ▼
---