10 Best Shopping Complexes in Tokyo
Complete Tokyo Shopping Complexes and Malls Guide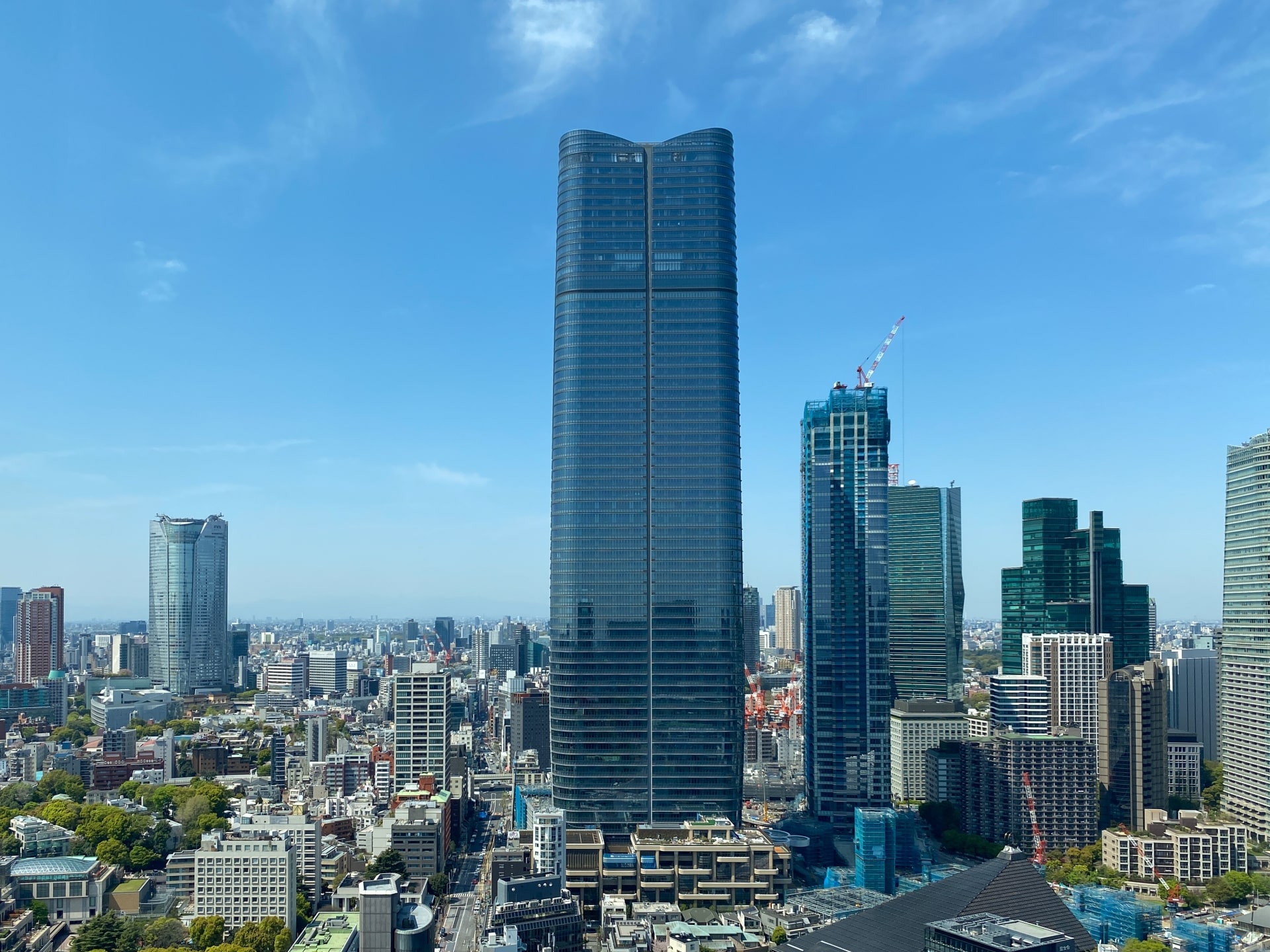 Are you looking forward to shopping in Tokyo?
Tokyo is the biggest city in Japan and is the place where trends emerge and evolve, influenced by each successive generation. A lot of the newest shops and brands are established by turns. Sometimes it is even difficult to catch up with the latest things on time. However, don't worry. There are many shopping complexes in Tokyo with hundreds of shops and brands, from reasonable ones to expensive ones.
Many shopping complexes are located in the central city of Tokyo such as Roppongi, Ginza, Harajuku, and Shibuya. Harajuku and Shibuya are the towns where young generations gather for cutting-edge street fashion and other unique styles. On the other hand, Roppongi and Ginza are the towns where adults enjoy shopping for fashionable and more expensive items. According to the location, each shopping complex has different brands and line-ups.
Let's see the 10 best shopping complexes in Tokyo to visit now! Depending on your purpose, you can find your favorite shopping complex.
Toranomon Hills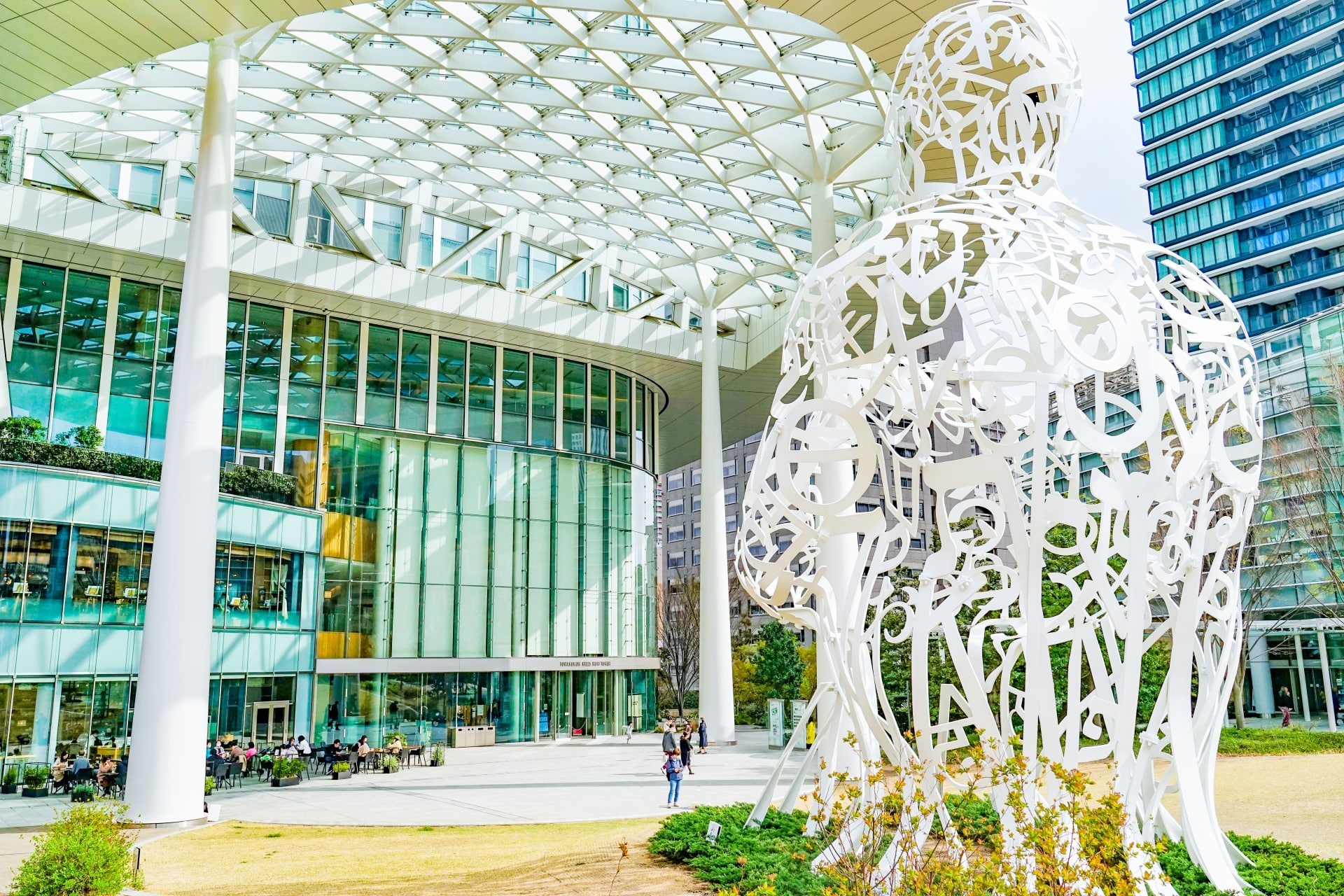 Toranomon Hills was established in 2014 as a commercial complex in Minato ward, Tokyo. It is composed of 4 towers, Mori Tower, Business Tower, Residential Tower, and Station Tower. The most popular area is Toranomon Yokocho, placed on the 3rd floor of the Business Tower. Toranom Yokocho, composed of 24 popular restaurants, is an area where people can meet new people through food experiences. There are some spaces called Hashigo Counter and Yoriai where people can do bar hopping or drink with unknown people. If you like drinking, you should go to Toranomon Yokocho.
Station Tower is now under construction. It is connected directly to Toranomon Hills Station and will open in autumn, 2023. More than 80 shops and restaurants will be on the B2F to the 7th floor. T-Market, connecting to the area called Station Atrium in front of Toranomon Station, is going to be like a luxury food court. A variety of shops that got awards from Michelin and Bib Gourmand serve high-quality food experiences at a reasonable price.
Tokyo Midtown
Tokyo Midtown is one of the biggest shopping complexes in Tokyo. It is located in the Roppongi area and opened in 2007. From the point of view to develop a town, Tokyo Midtown is composed of a variety of facilities such as a hotel, restaurants, residences, and an art museum. As the second and third branches, Tokyo Midtown Hibiya opened in 2018, connected directly to Hibiya Station, and Tokyo Midtown Yaesu will open in 2023 near Tokyo Station.
Tokyo Midtown has a variety of not only local brands but also foreign brands. From apparel to interiors, there are lots of shops to make your life more comfortable. The Tokyo is a select shop that sells Japanese original brands only such as UNDERCOVER and YOHJI YAMAMOTO. The Tokyo takes pre-appointment and a lounge shopping style so customers can take their time to enjoy shopping. Of course, reasonable shops such as Uniqlo and Muji are available as well.
With Harajuku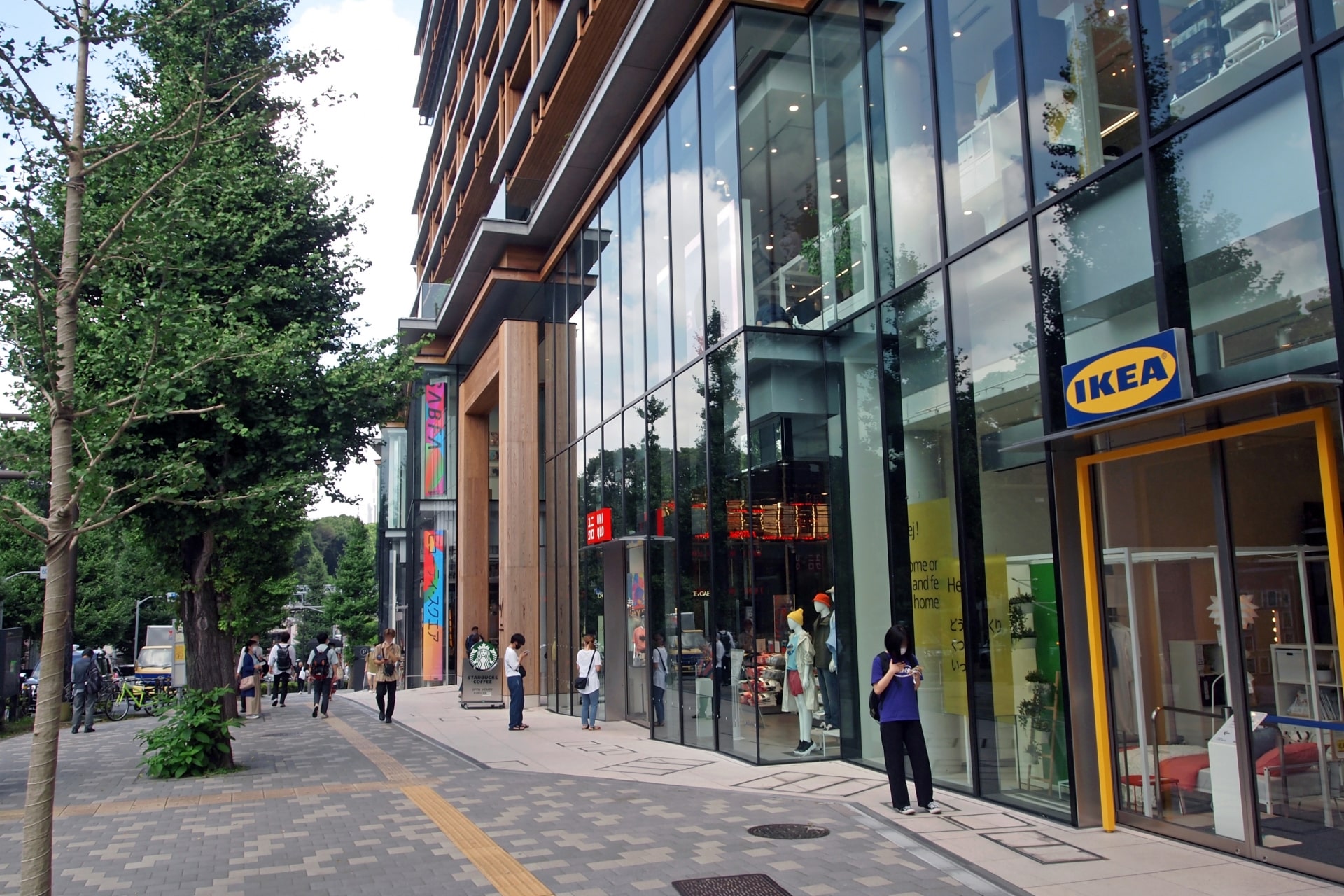 With Harajuku was established in 2020 as a commercial complex that creates new cultures and trends and exposes them to the world. Harajuku is one of the places where young people gather and create new trends in fashion and culture. The building was designed so people can feel nature by framing the terrace with wood and green leaves. Harajuku is connecting Omotesando Street, which has many high-brand shops and an elegant atmosphere, and Takeshita Street, a main shopping spot for Japanese street fashion.
Uniqlo Harajuku Store is one of the biggest Uniqlo stores in Tokyo. Uniqlo Harajuku Store collaborated with a coordinate discover app, Style Hint, and developed a section called Style Hint Harajuku on the B1 floor for the first time in the world. There are 240 displays and you can search, see and buy your favorite item and coordinate with Uniqlo clothes.
IKEA Harajuku Store is the first urban store of IKEA in Japan. There are about 1,000 of simple living stuff and seasonal goods rather than big furniture. Compared to other IKEA stores, IKEA Harajuku is located in a convenient place so many people come to see and buy IKEA products.
Miyashita Park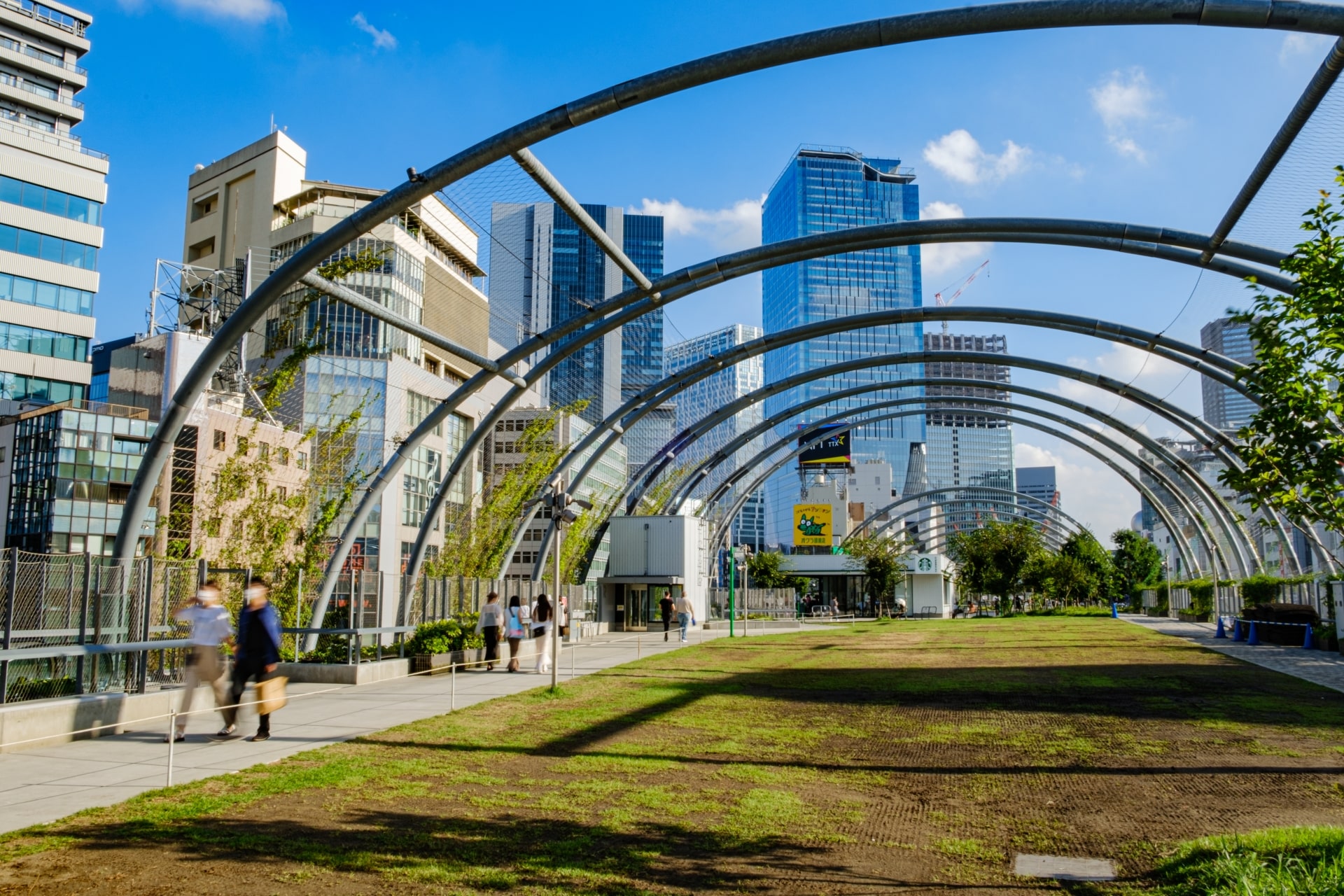 Miyashita Park was opened in 1966 as the first rooftop park in Tokyo and had been loved by local people and visitors, especially skateboarders. In 2020, Miyashita Park was renovated as a big shopping mall based on the concept of a 4-story park. In addition to the original function as a park, the rooftop park has a skating place and a climbing wall surrounded by 1,000㎡ lawns. Moreover, there are 90 shops and a hotel, "sequence" in the complex.
There are a variety of shops such as high-brand shops, a record shop, and creative pop-up stores. KITH is an American sneaker select shop, established in 2011 in N.Y. It develops original items and limited items that are available only in Tokyo. Or is a culture hub station where people meet through music, arts, fashion, and drinking.
On the 1st floor, there is an Izakaya street, "Shibuya Yokocho". Shibuya Yokocho has 19 Izakaya restaurants so people can do bar hopping among them. 12 of them feature Japanese local food from across the country from Kyushu and Okinawa to Western Japan and Hokkaido. 10 of them have terrace areas as well. It's the best place to meet new people and feel the trending culture in Shibuya.
Tokyo Station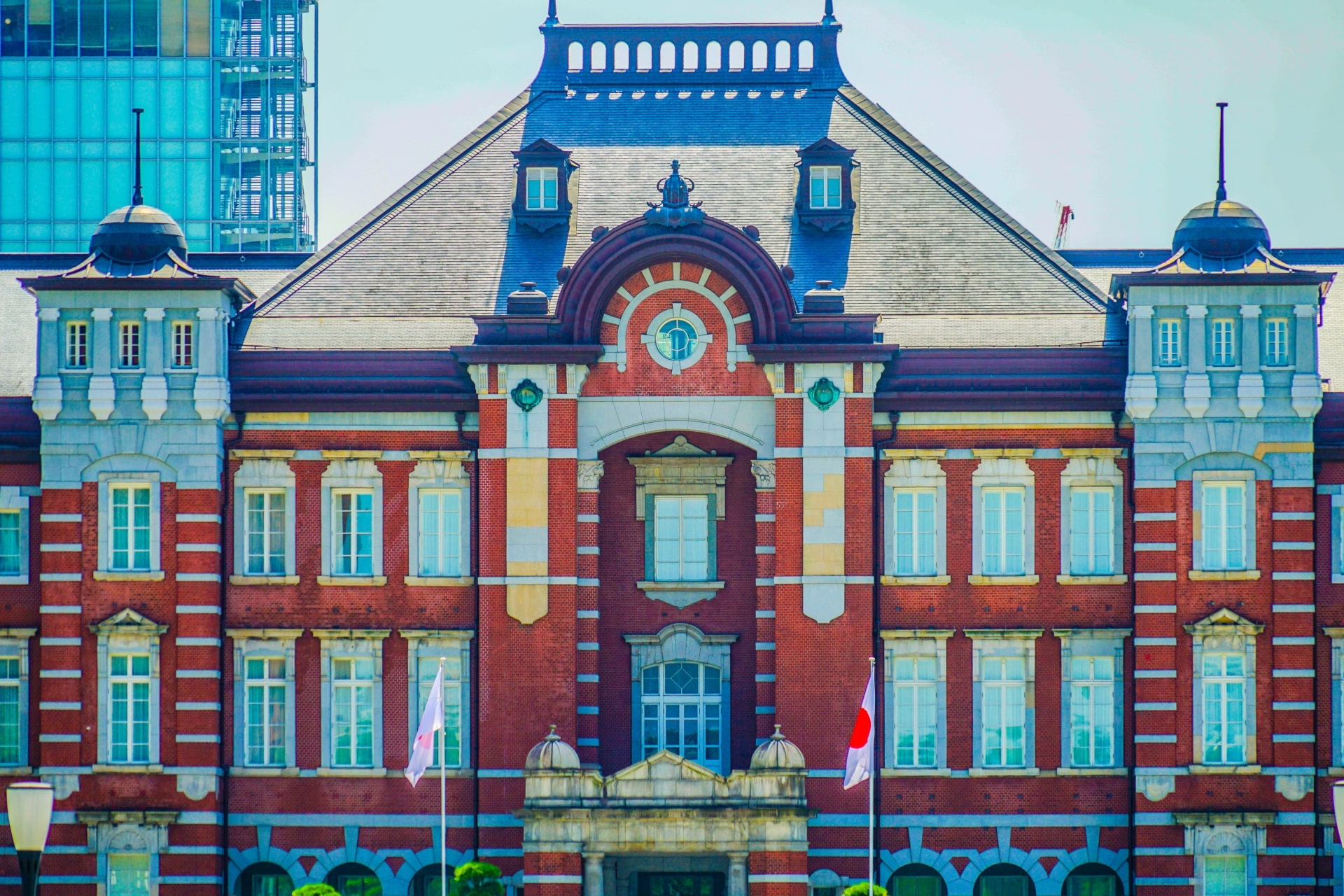 Tokyo Station is one of the biggest hub stations in Japan. Not only local people but also visitors from prefectures other than Tokyo and all over the world use Tokyo Station as an entrance to Tokyo. There are a lot of shopping areas in Tokyo Station.
Gransta Tokyo is located on the B1 and 1st floor of Tokyo Station. There are a variety of shops such as Ekiben shops, (Ekiben is a lunch box for eating on a train), traditional Japanese restaurants, and souvenir shops. IDEE TOKYO is a concept store of IDEE, which is a popular Japanese furniture brand. There are carefully selected items to make your life a bit special. In the shop, the IDEE Gallery holds an exhibition of both domestic and foreign artists. Nihonbou is a chopsticks specialty store. Its chopsticks are made with authentic traditional skills of craftsmen and high quality. There are various designs including Gransta Tokyo limited design. You also can put your name on chopsticks. It could be the best souvenir!!
Tokyo Solamachi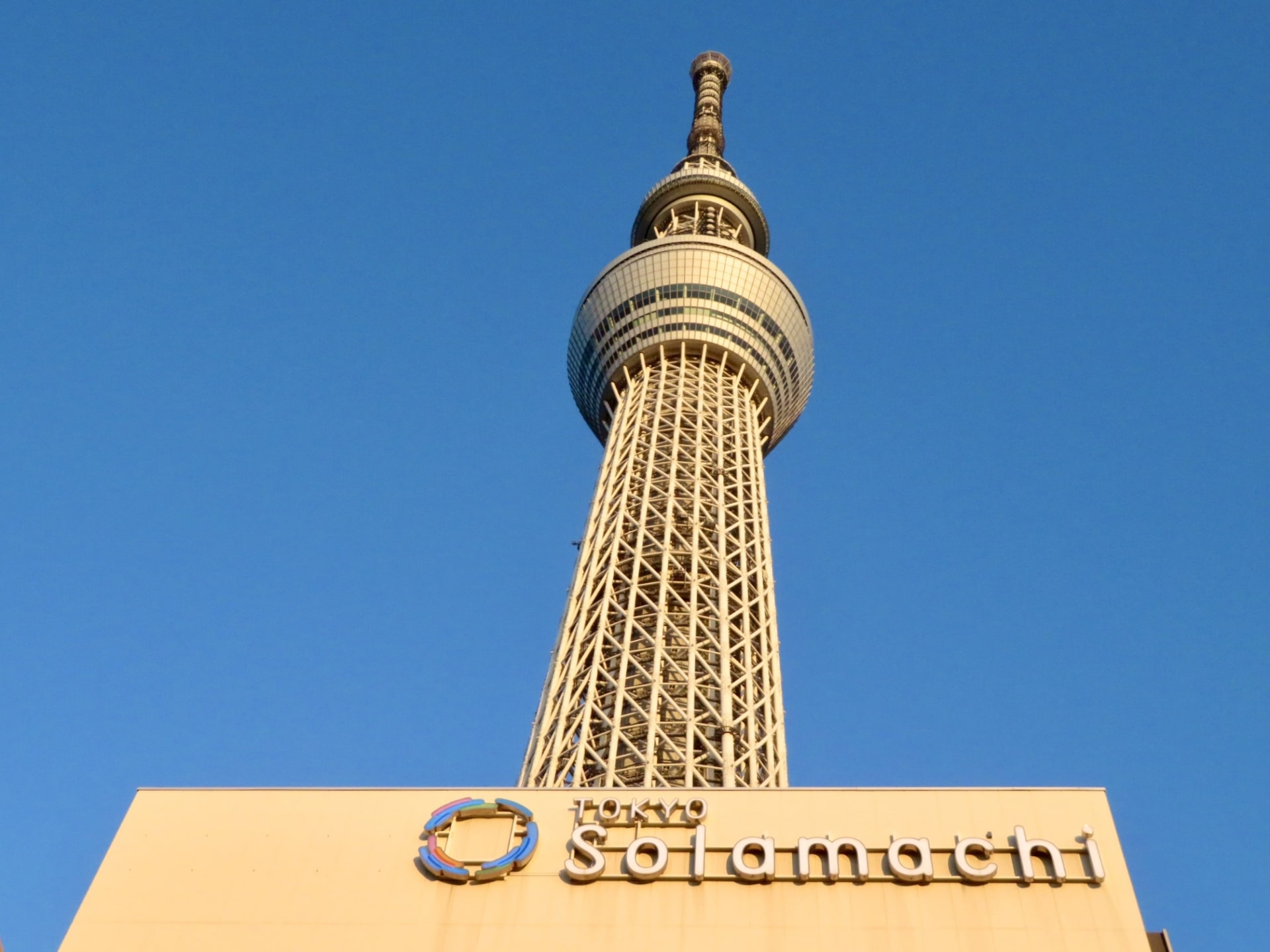 Tokyo Solamachi is located at the Tokyo Skytree Tower, which is the tallest tower in Japan. There are more than 300 stores in Tokyo Solamachi. Isshindo Hompo is popular for its facial packs, in particular the Kabuki mask that looks as if you have Kabuki makeup on. The food items are developed based on the culture of the Edo period to improve people's health. Hidari Uchiwa (paper fan) is made in Kagawa prefecture using a traditional craft technique and has various designs.
Kissora is a Japanese leather specialty shop. It sells bags, wallets, and other stuff. All products are made by Japanese craftsmen. Kissora is very keen on the simple design so that people can use the item regardless of generation and gender.
After shopping, you should go climb Tokyo Skytree Tower and enjoy the panoramic view of Tokyo.
Roppongi Hills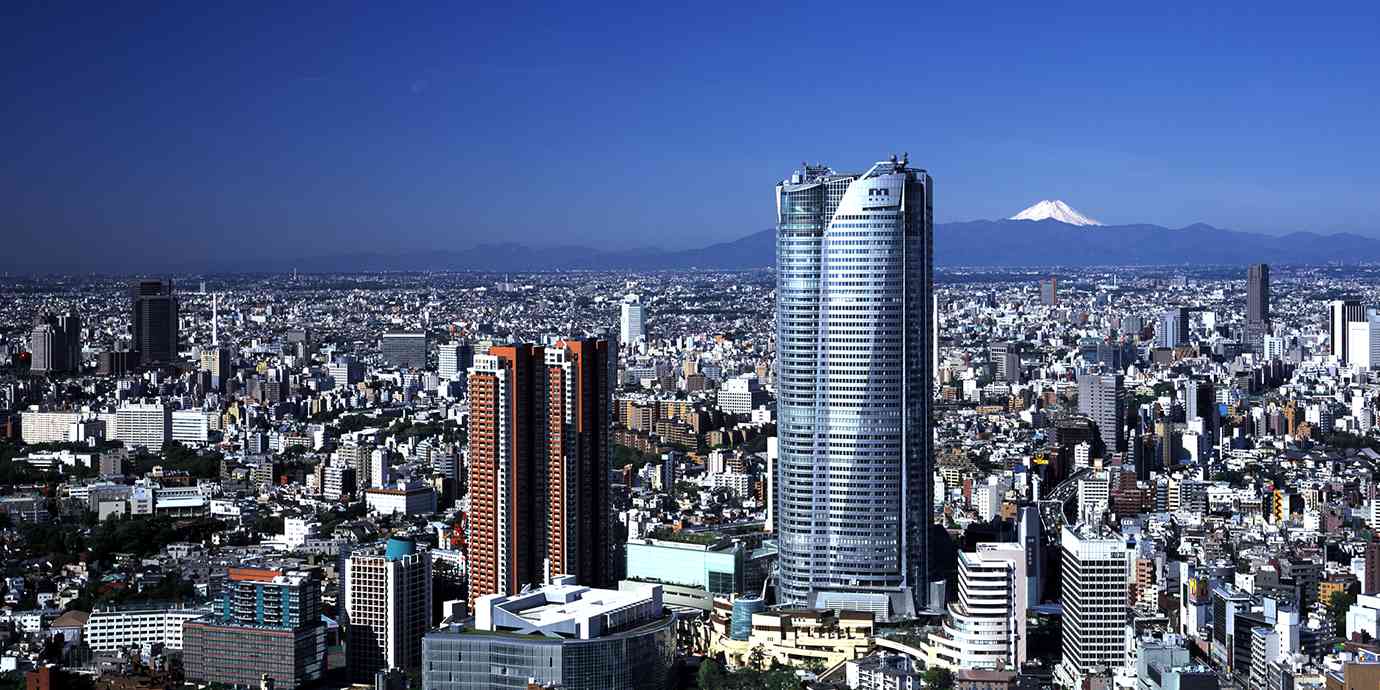 Roppongi Hills is one of the biggest commercial complexes in Tokyo like Midtown Tokyo as I mentioned above. Roppongi Hills is composed of more than 200 shops and restaurants, the first cinema complex in Tokyo, and a world-class hotel, Grand Hyatte Tokyo. Compared to other shopping malls, most of the shops in Roppongi Hills are high-brand shops and authentic restaurants due to the location. Therefore, the place might be good to visit for an adult date or on a special day with your friends or family.
The main attraction in Roppongi Hills is Mori Art Centre, including Mori Art Museum, Tokyo City View, Mori Art Center Gallery, Roppongi Hills Club, and Academy Hills. Mori Art Museum is located on the 53rd floor. Focusing on contemporary arts, various genres of exhibitions are held regularly such as fashion, architecture, design, photo, and film. Tokyo Sky View is an observation deck where you can see the whole town of Tokyo, located on the 52nd floor of Mori Tower. Moreover, another rooftop observation deck, "Sky Deck" is the highest open-air observation deck in Tokyo.
DiverCity Tokyo Plaza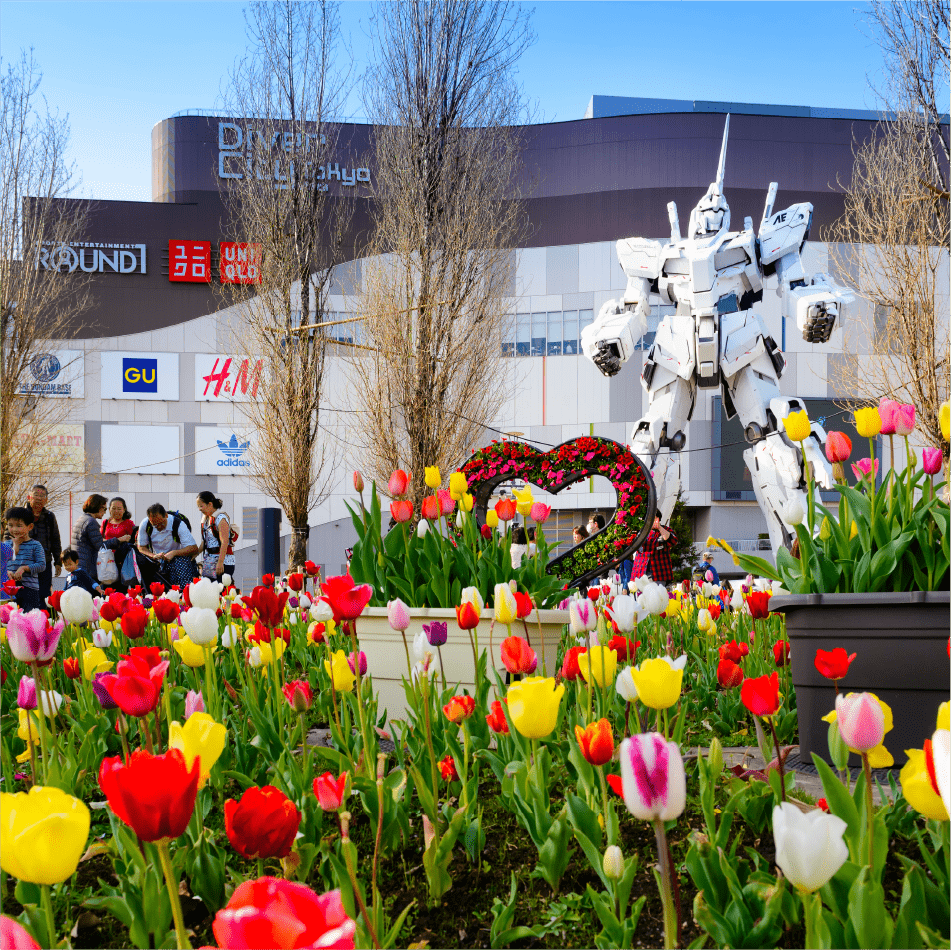 DiverCity Tokyo Plaza is located in the Odaiba area, facing Tokyo Bay. In addition to fashion and restaurants, there are many entertainment facilities such as Zepp DiverCity where music events are held, and The Gundam Base Tokyo where you can experience the world of Gundam. Moreover, at Round One Stadium you can enjoy bowling, karaoke, amusement arcade, and Spocha. Spocha is an indoor sports complex for various sports including basketball, soccer, and roller skating. Visitors also can experience VR attractions at Tyffonium.
Targeting young people and families, DiverCity Tokyo Plaza has a lot of casual fashion brand stores such as GU and Rodeo Crowns. There is a huge food court that has 38 shops so you can choose whatever you want to eat.
Marunouchi building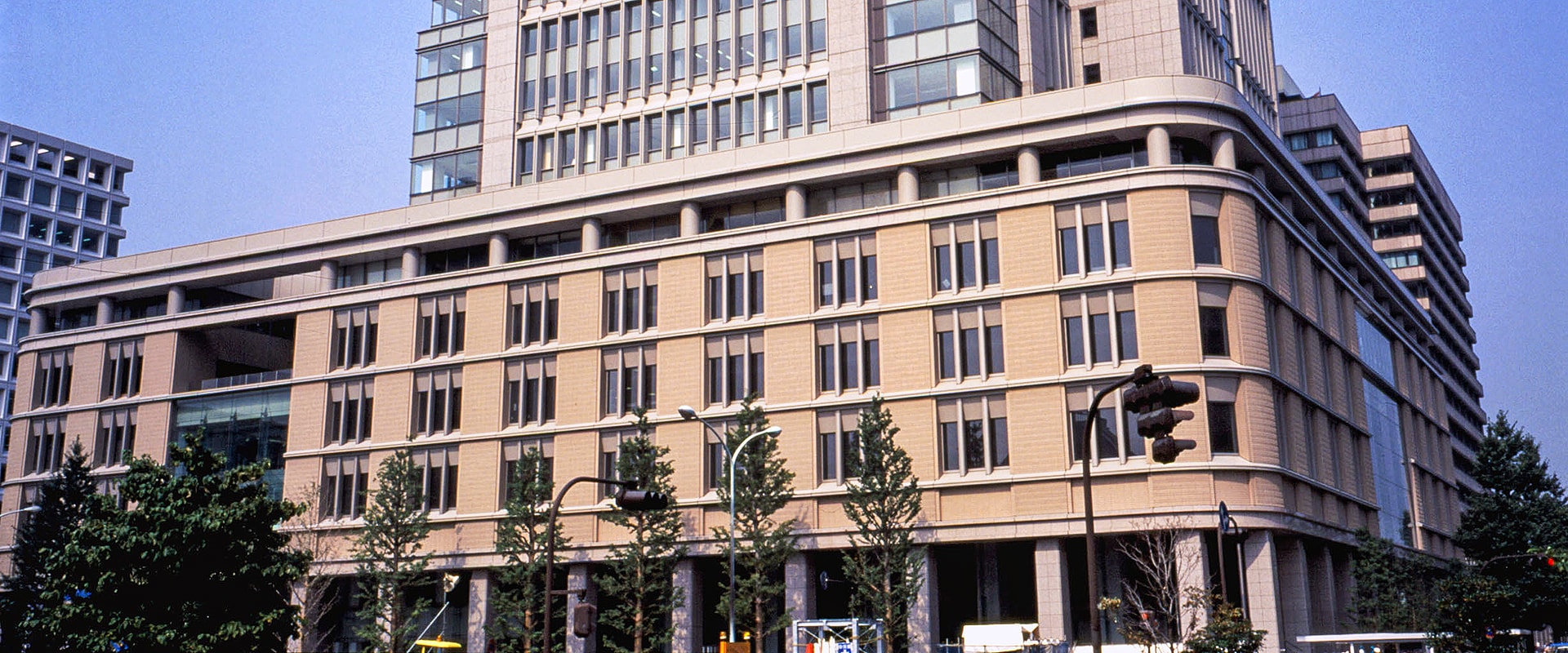 Marunouchi Building, consisting of 37 floors above ground and 4 floors below, is Marunouchi's first large-scale complex integrating business and commercial facilities. The shopping area has a lot of shops that propose a lifestyle for adults. KURA CHIKA by PORTER MARUNOUCHI is the second directly managed store of Yoshida Kaban, which is one of the most famous Japanese bag brands. Maker's Shirt Kamakura is a shirt specialty shop. There are a variety of high-quality shirts in sewing and material, made in Kamakura City, in Kanagawa Prefecture.
There are various restaurants ranging from casual ones to authentic ones in the restaurant area. Temmasa is one of the best Tempura restaurants in Japan. At Temmasa in Marunouchi Building, you can enjoy the amazing Tempura which is fried with traditional and professional skills in front of you. Usuki Fugu Yamadaya is one of the authentic globefish restaurants. You can enjoy amazing globefish dishes cooked by licensed chefs.
Ginza Six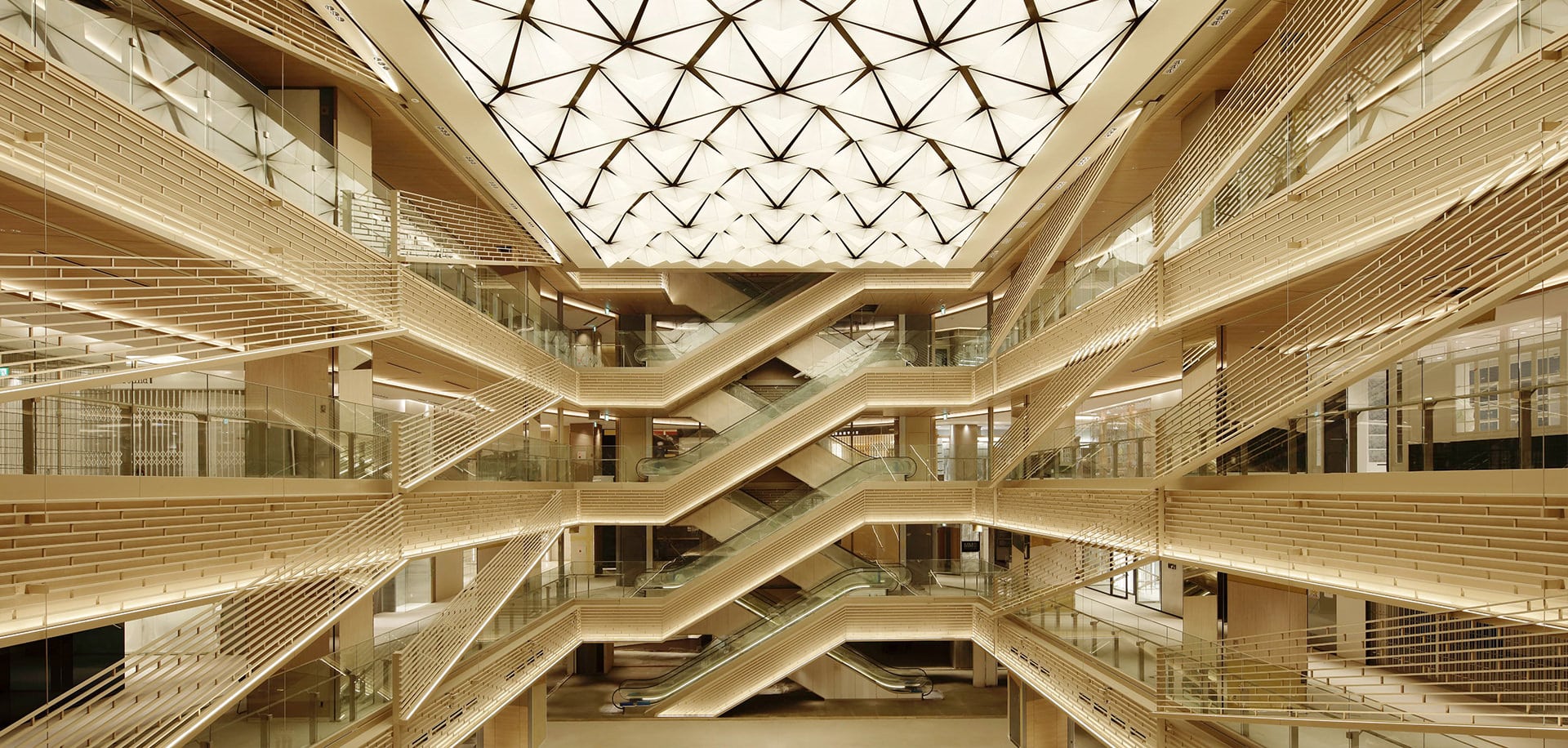 Ginza Six was opened in 2017 as the biggest commercial complex in the Ginza area. Focusing on the high-brand shops, there are around 240 shops in Ginza Six such as world-scale attractive fashion brands and domestic traditional crafts. About half of the stores are positioned as flag stores of each brand. Along the Chuo Street, which is a symbol of Ginza, 6 world representative luxury brands such as CELINE and FENDI have an overwhelming atmosphere in Ginza Six.
The rooftop garden, Ginza Six Garden, is designed as a relaxing place in the urban city of Ginza. The plants such as cherry blossoms and maple trees are planted so people can feel the 4 seasons. You can also experience a traditional Japanese Noh play at the Noh Theatre.
Ginza Six coexists with other classic department stores such as Ginza Mitsukoshi and Matsuya Ginza in the luxury town. As they are also huge shopping complexities, Ginza Six tries to make a difference by the modern and unique design of the building.
Thank you for reading till the end.
Let's enjoy shopping and get Japanese limited items depending on your favorite!!
If you want to know more about shopping areas in Tokyo, don't forget to check the links below.
▽Check best shopping spots in Tokyo by area, too!▽
▽Subscribe our free newsletter!▽
▽Related Articles▽
▼Editor's Picks▼
---