Harajuku Shopping Guide: 10 Best Shops in Harajuku
Where to Shop and What to Buy in Harajuku, Tokyo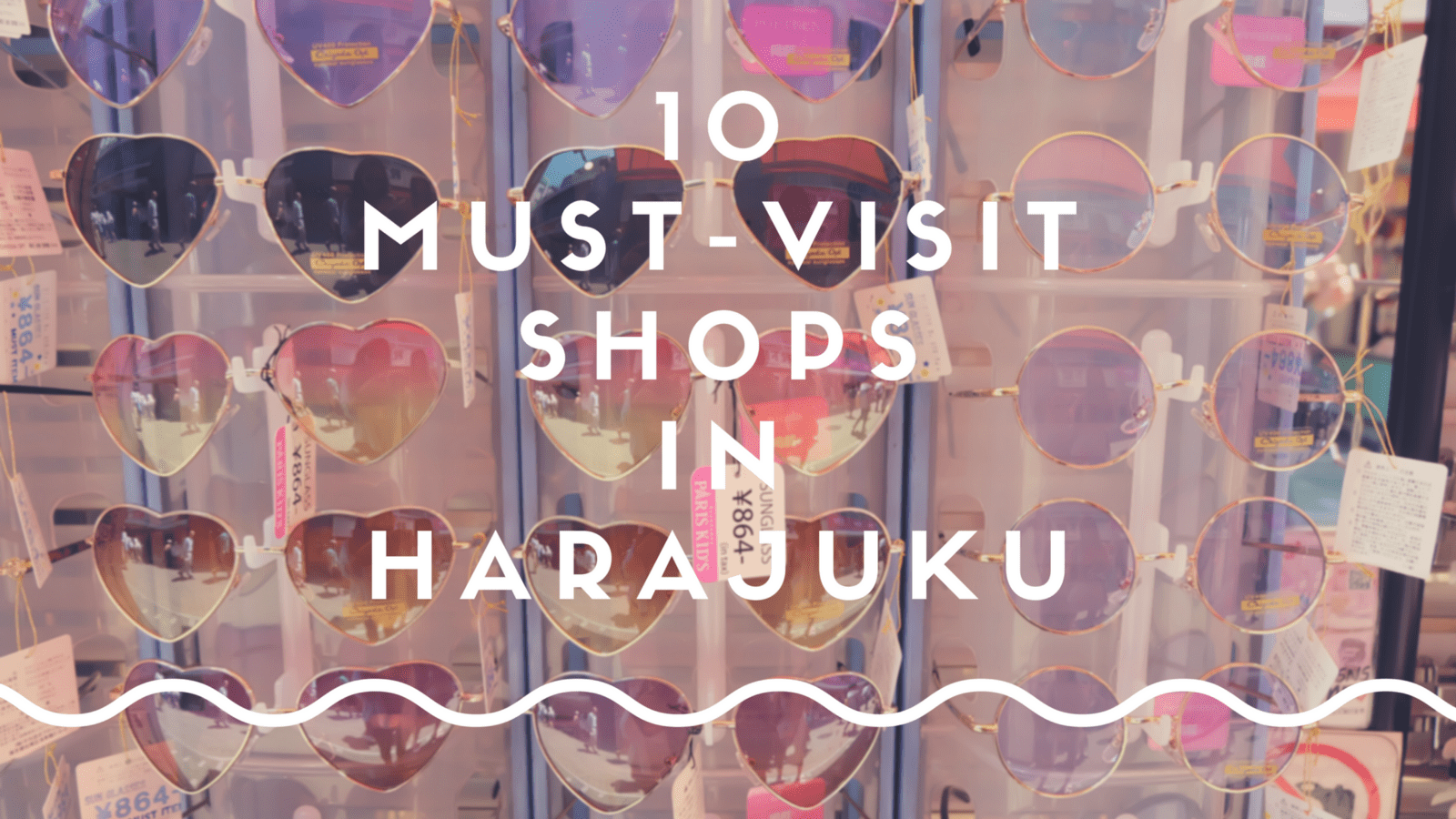 The Kawaii kingdom, Harajuku is the center district of Japanese pop-culture and one of the top visited spots in Tokyo. If you are a tourist in this area and wish to meet Kawaii culture of Harajuku, I highly recommend you to visit these 10 shops where you can instantly become a Harajuku lover! Eat, Play and Shop in Harajuku style 🙂
---
1. Crepe Shops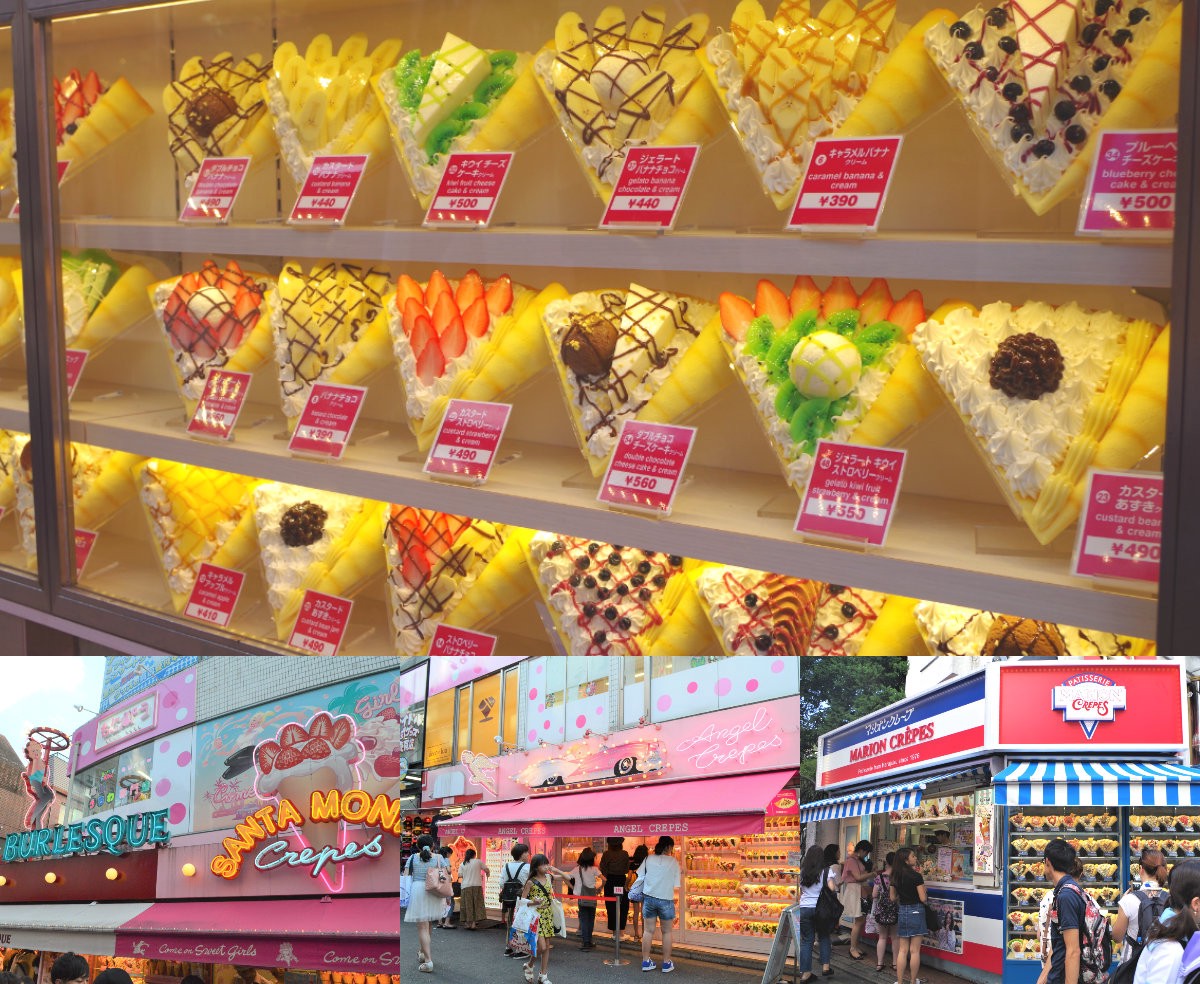 One of must-do things in Harajuku is eating crepes. Harajuku has numbers of crepe shops/stalls on the street and everyone enjoy strolling down the street with their made-on-order crepes in their hands. Most popular crepe shops in Harajuku are Santa Monica, ANGEL CREPES and Marion Crapes all located at Takeshita Street. Create your own crepes out of 100s toppings!
More info ▶ Best Crepe Shops in Harajuku
2. Purikura Land Noa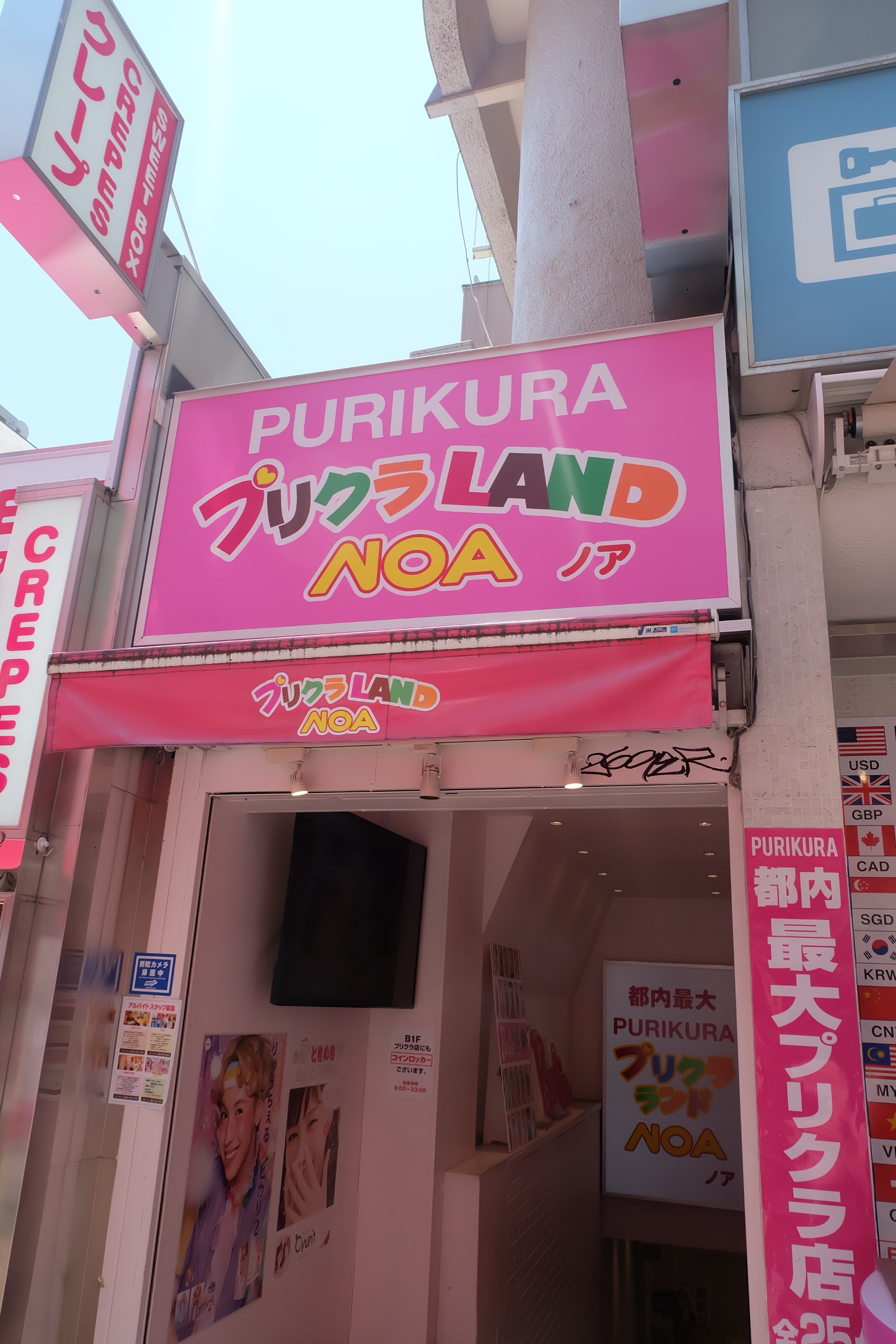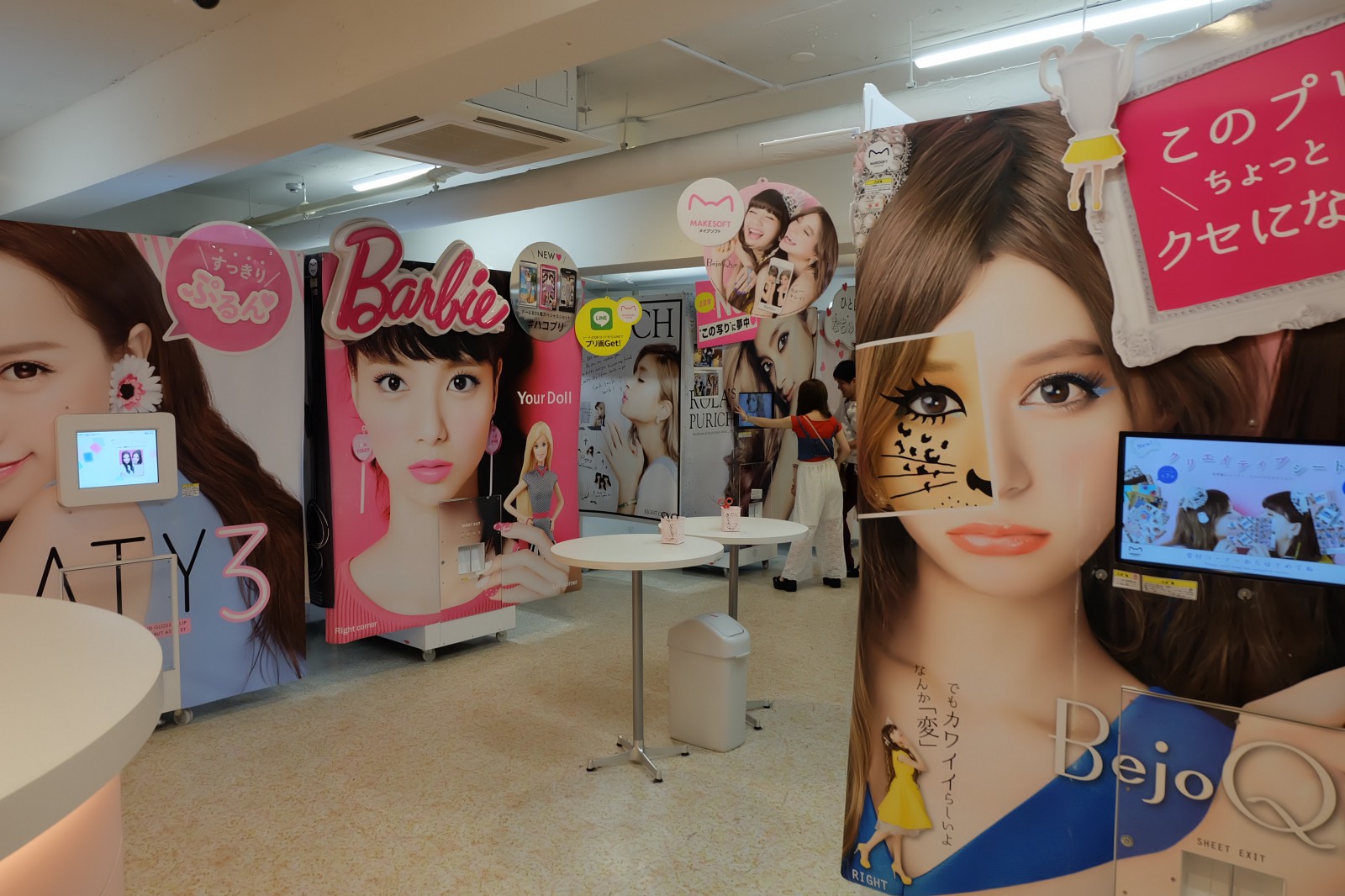 Another must-do thing in Harajuku is taking photos in Purikura booth. Purikura is a photo booth where you can photoshop and decorate your picture and have it as a sticker. Tokyo's biggest Purikura store "Purikura Land Noa" is located at Takeshita Street. The basement store has 25 types of latest Prikura booths.
Hours: 8:00〜23:30
3. TOTTI CANDY FACTORY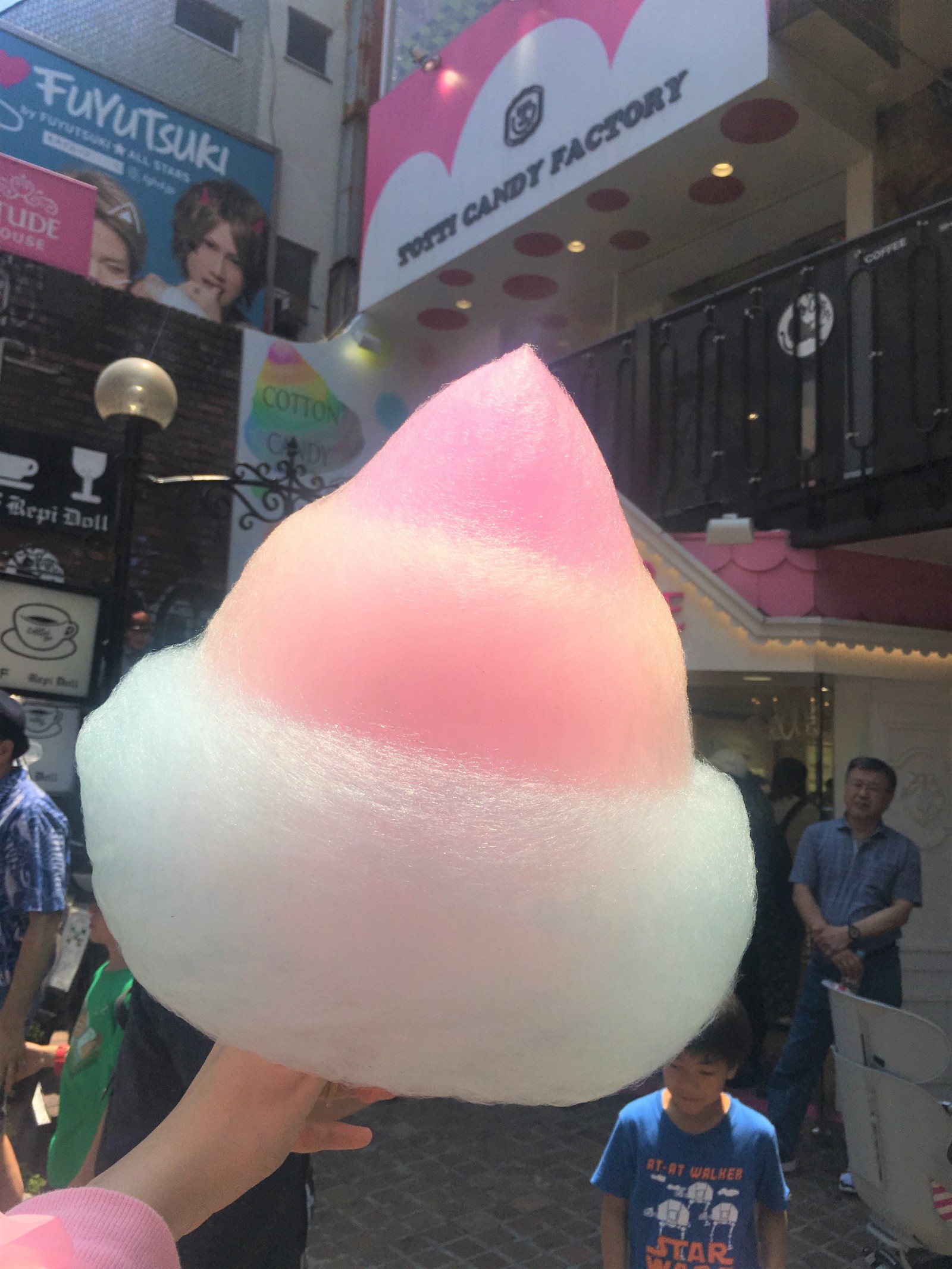 One of the most trendy shops in Harajuku area in latest year is TOTTI CANDY FACTORY. The shop offers colourful sweets and giant rainbow cotton candies. The unicorn like cotton candy hit social medias sensationally and it's most photogenic item to have in Harajuku 😉
▶ More info: Totti Candy Factory : Craziest fluffy rainbow Cotton Candy!
Hours: 9:00~20:00
4. Body Line & Boutique Takenoko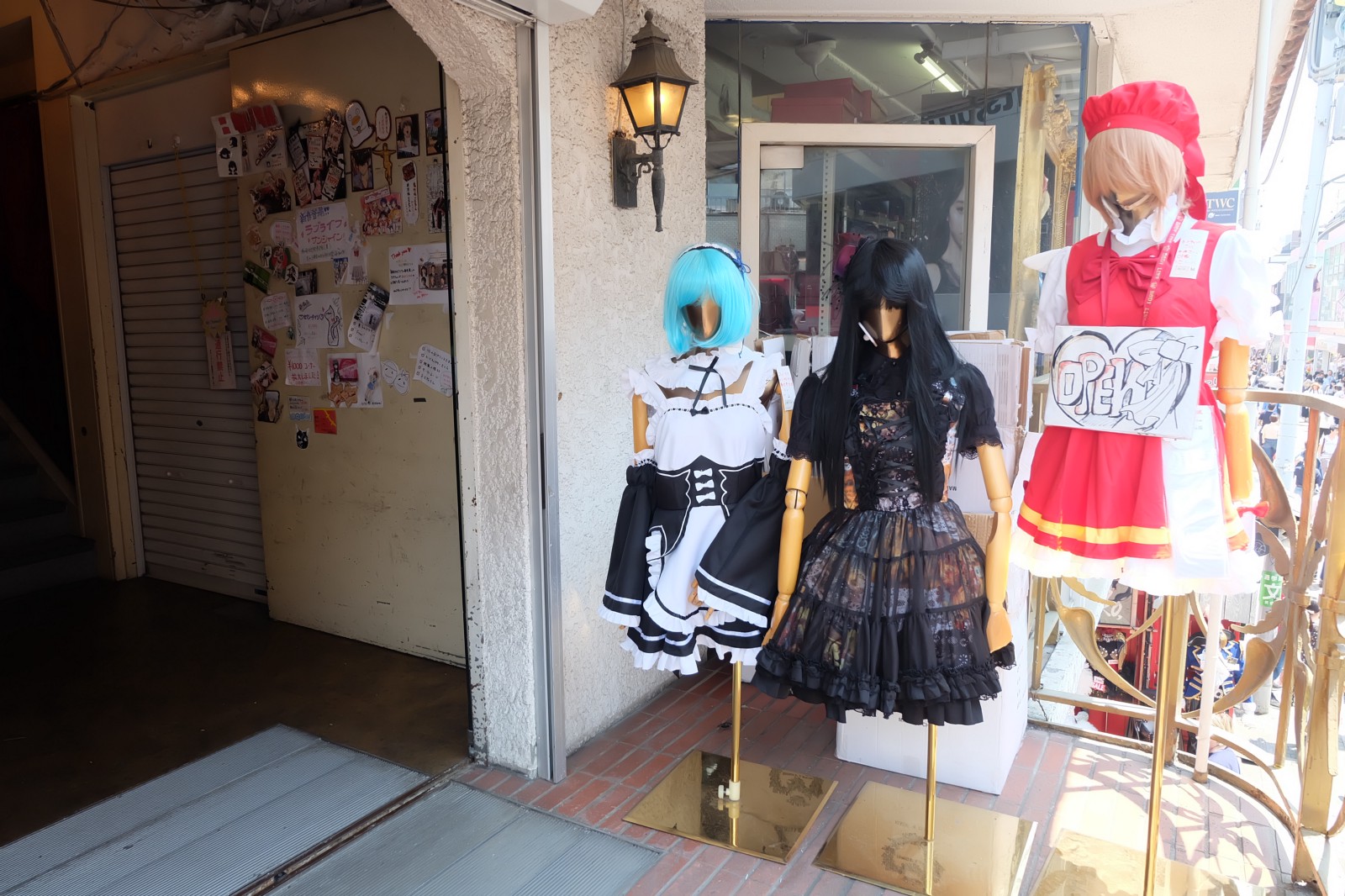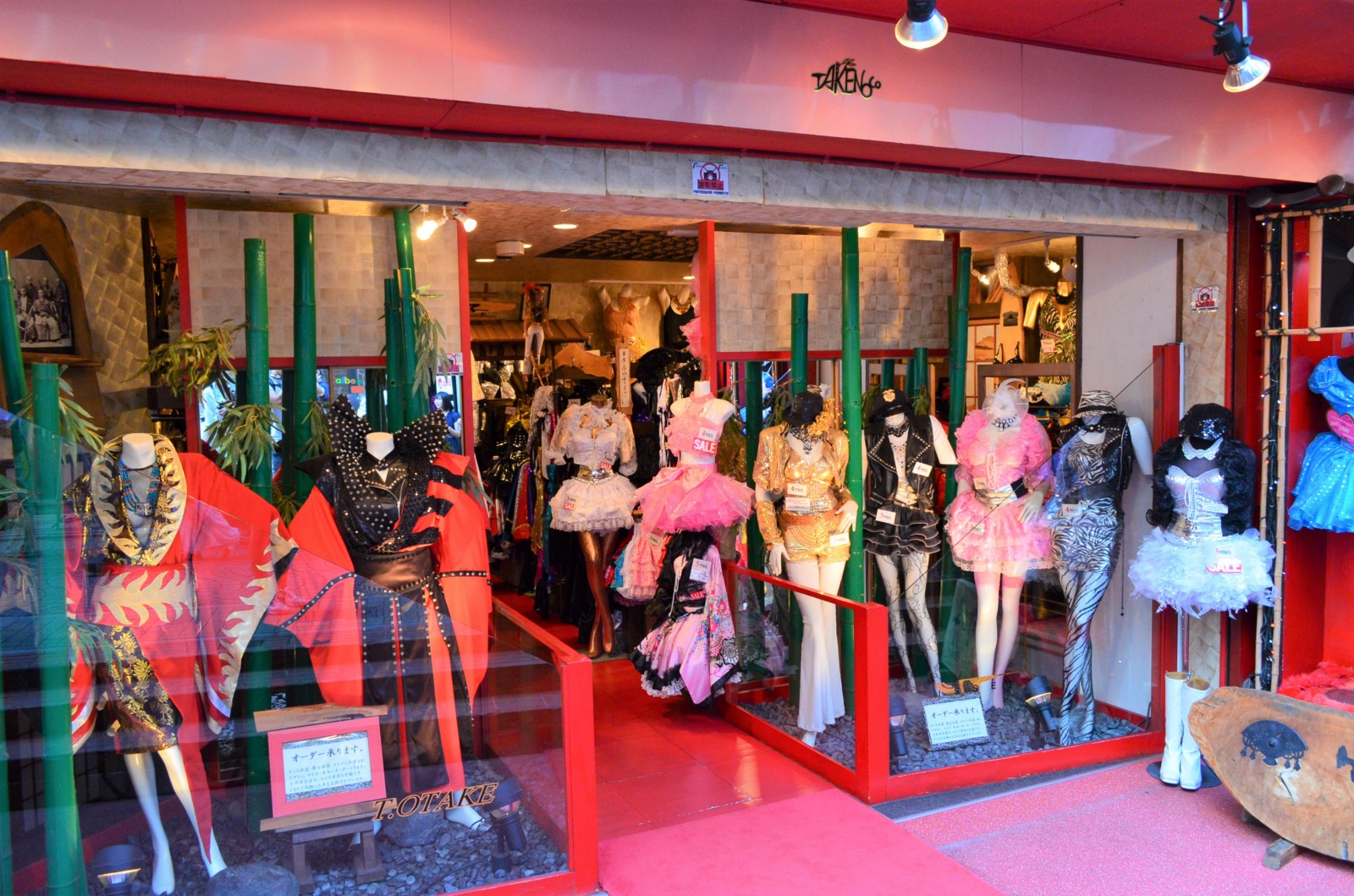 When we talk about Harajuku, one thing we shouldn't miss is their unique fashion culture. It's home to many fashion styles such as Lolita, Gothic and Gothloli. There are two famous long established shops, Body Line and Boutique Takenoko, both offering eccentric fashion pieces at reasonable price. They are also great place to shop cosplay items. Both are located in the same building 1F&2F.
Hours: 11:00~20:00
5. DAISO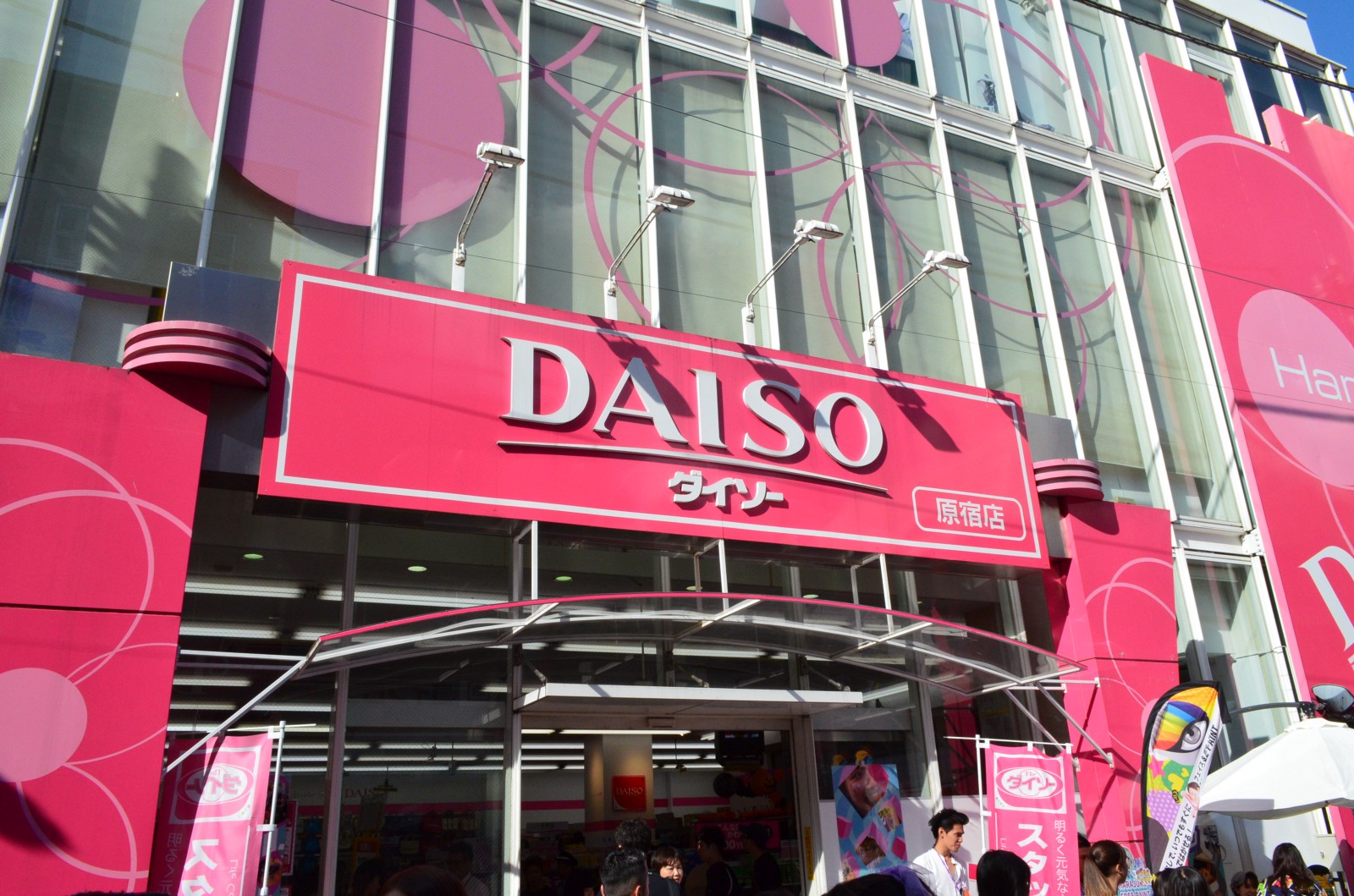 The king of 100 yen shop, DAISO's Harajuku branch is located in Takeshita Street. As all we know, most of items in Daiso costs only 108 yen (including VAT), but I recommend you to go to the Harajuku branch cos first of all it's huge (3 storied), there are English speaking shop assistance and wide variety of Japanese souvenir items. If you are looking for give-away souvenirs for a large number of friends, it's a great place to shop.
▶10 Best Things to Buy at DAISO
Hours: 10:00~21:00
6. W♥C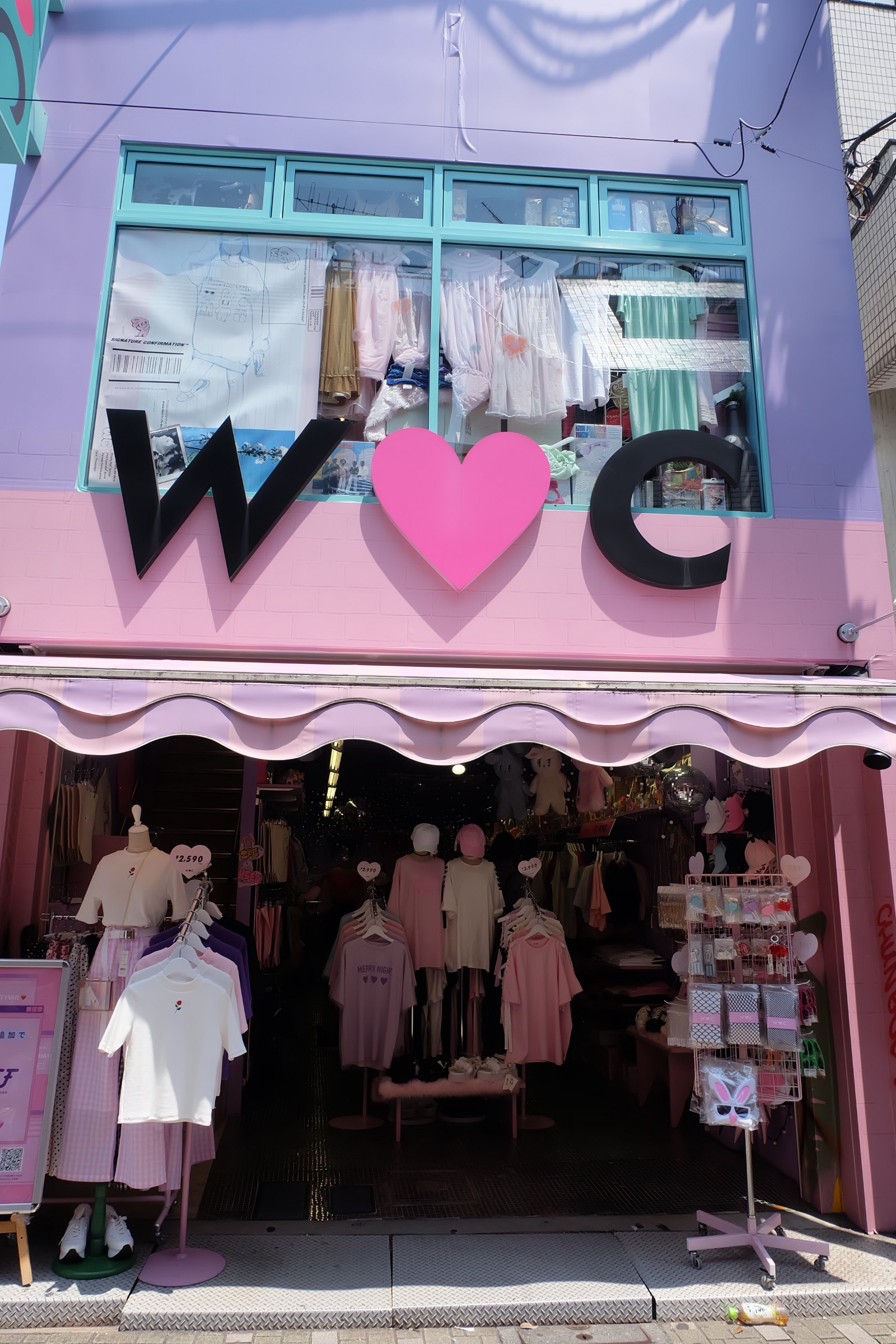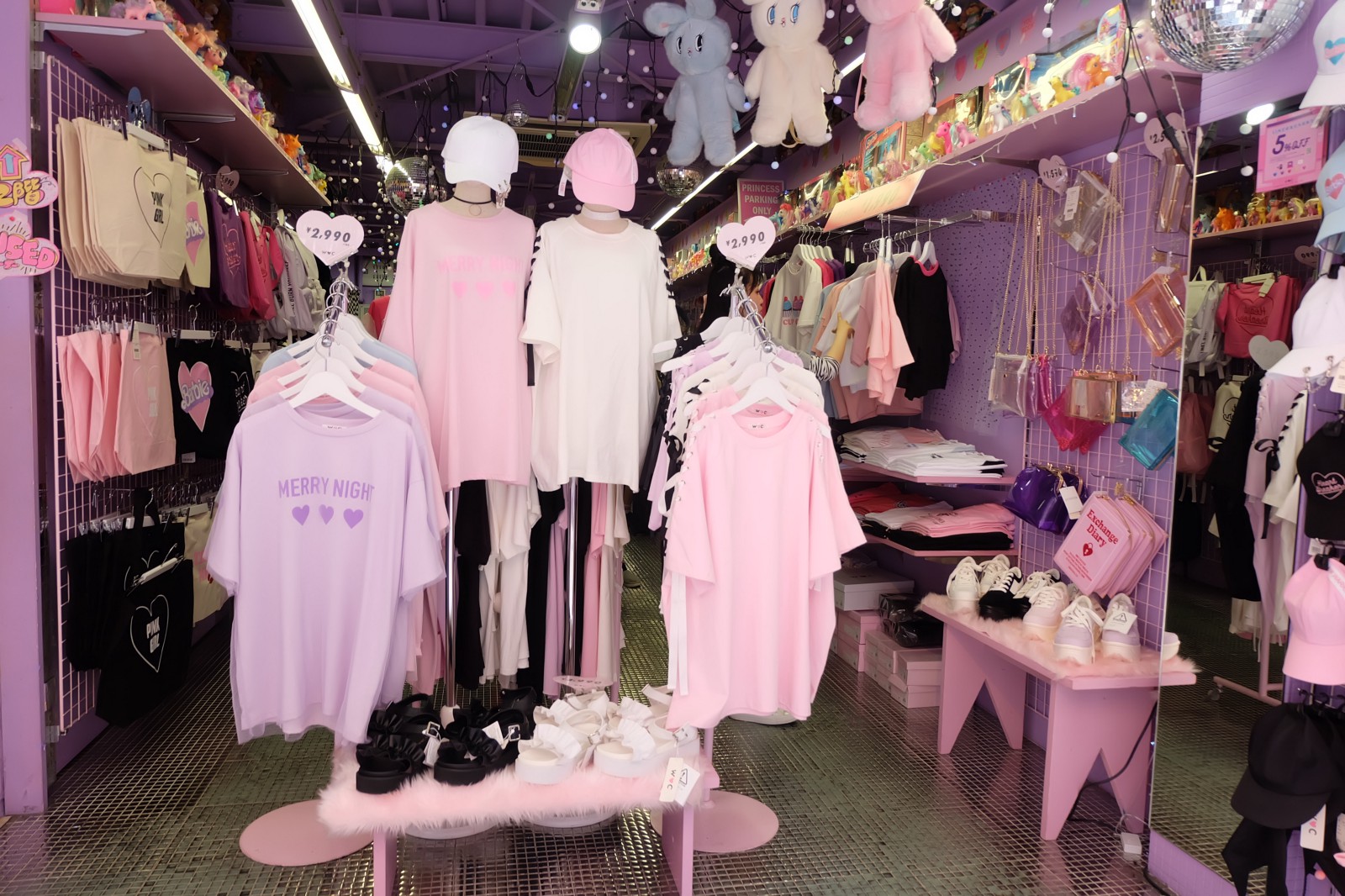 W♥C is an apparel brand based in Tokyo, offering pop and girly Harajuku street fashion at affordable price. It's one of the most popular clothing brand among Harajuku girls and the shop is located in Takeshita Street. You can easily complete your Harajuku look from head to toe within $100 at this shop!
Hours: 10:30~20:30
7. WEGO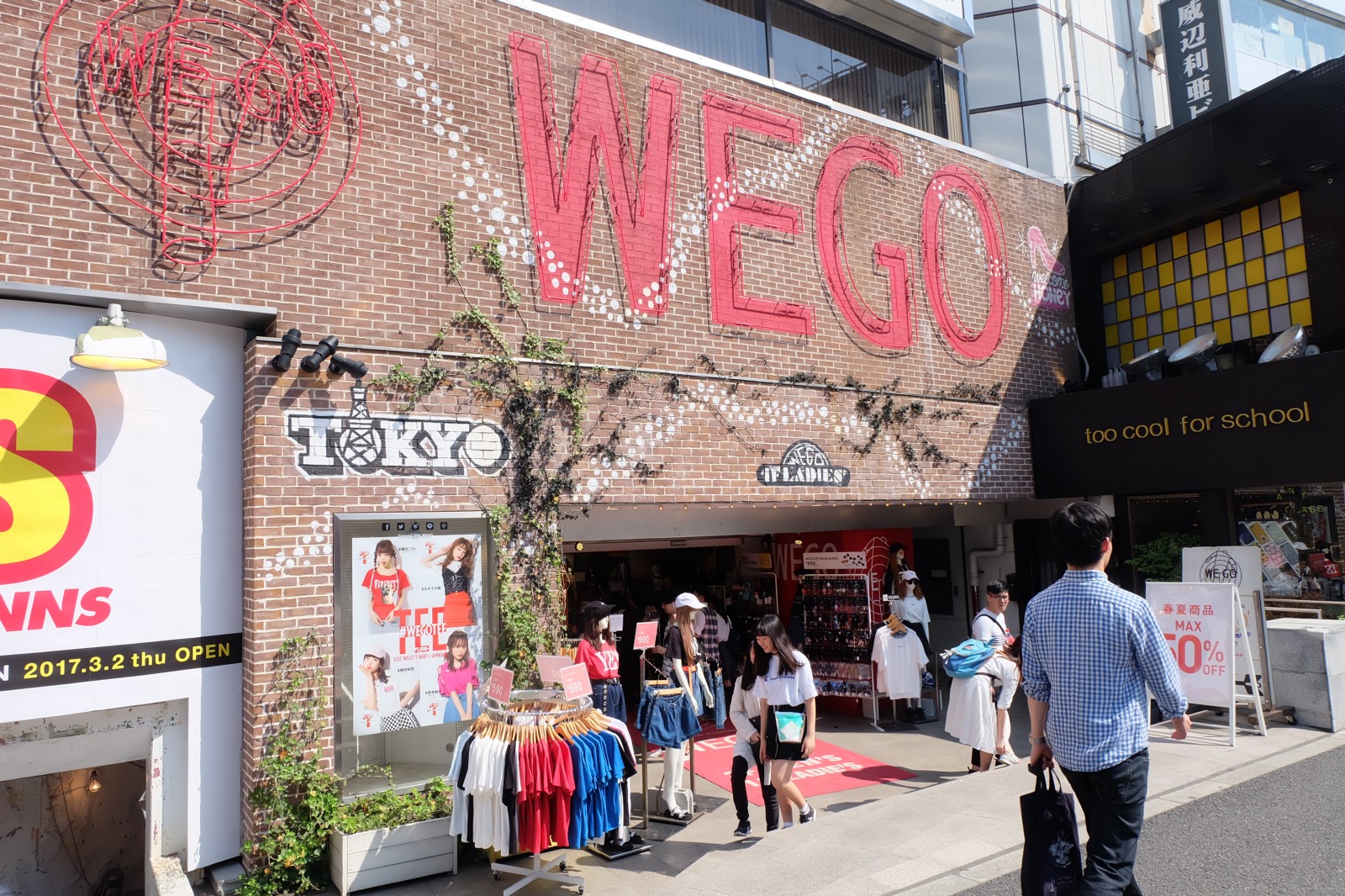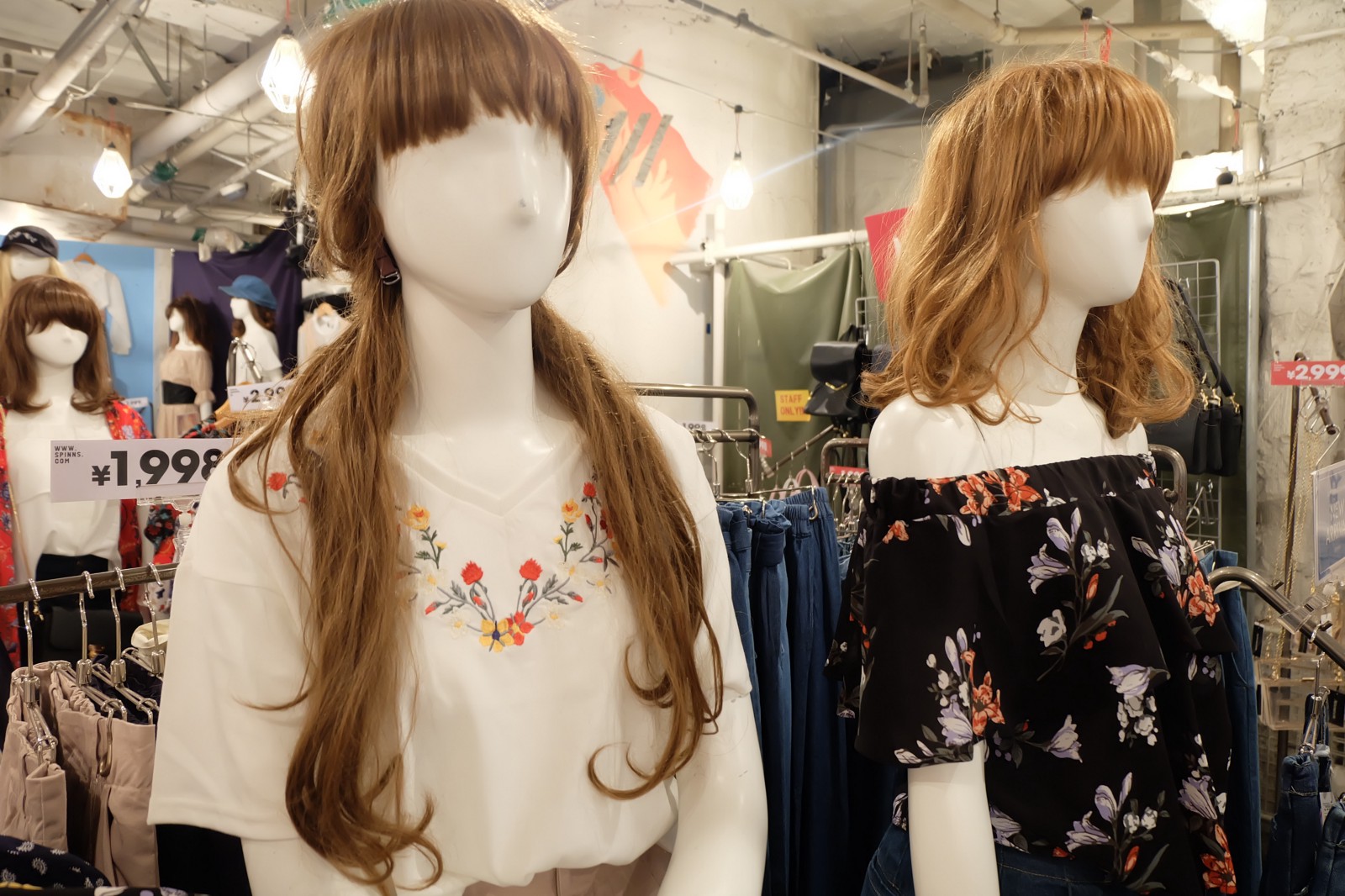 WEGO is one of the most popular fast fashion retailers, established in Shibuya, Tokyo. The shop represents "the street fashion of Shibuya/Harajuku" with "teenager-friendly" very low price. Their store is located on Meiji Street and also smaller shop is located on Takeshita Street. If you want to shop trendy Harajuku fashion at affordable price, this is the best shop!
Hours: 10:00~21:00
8. Condomania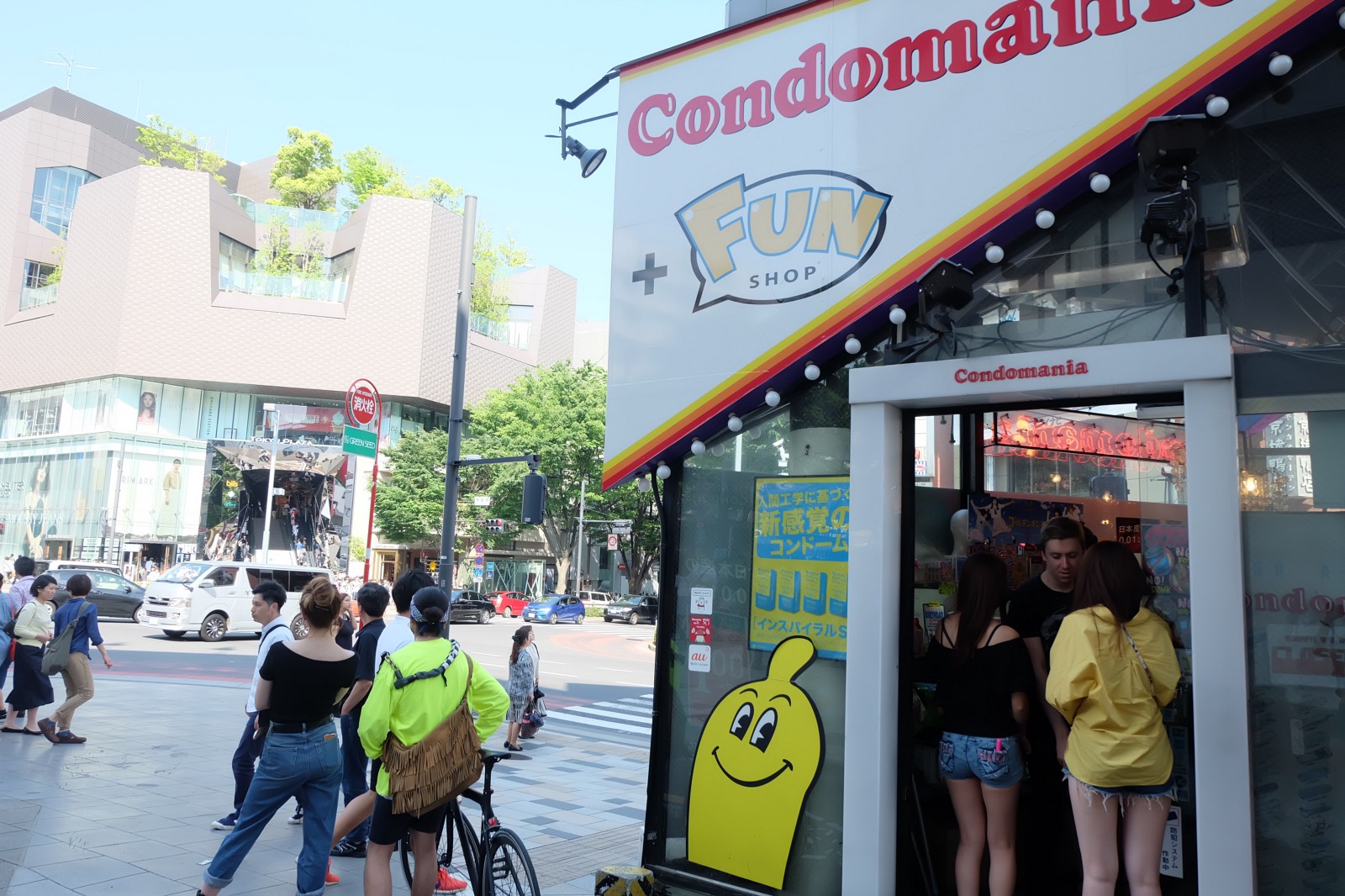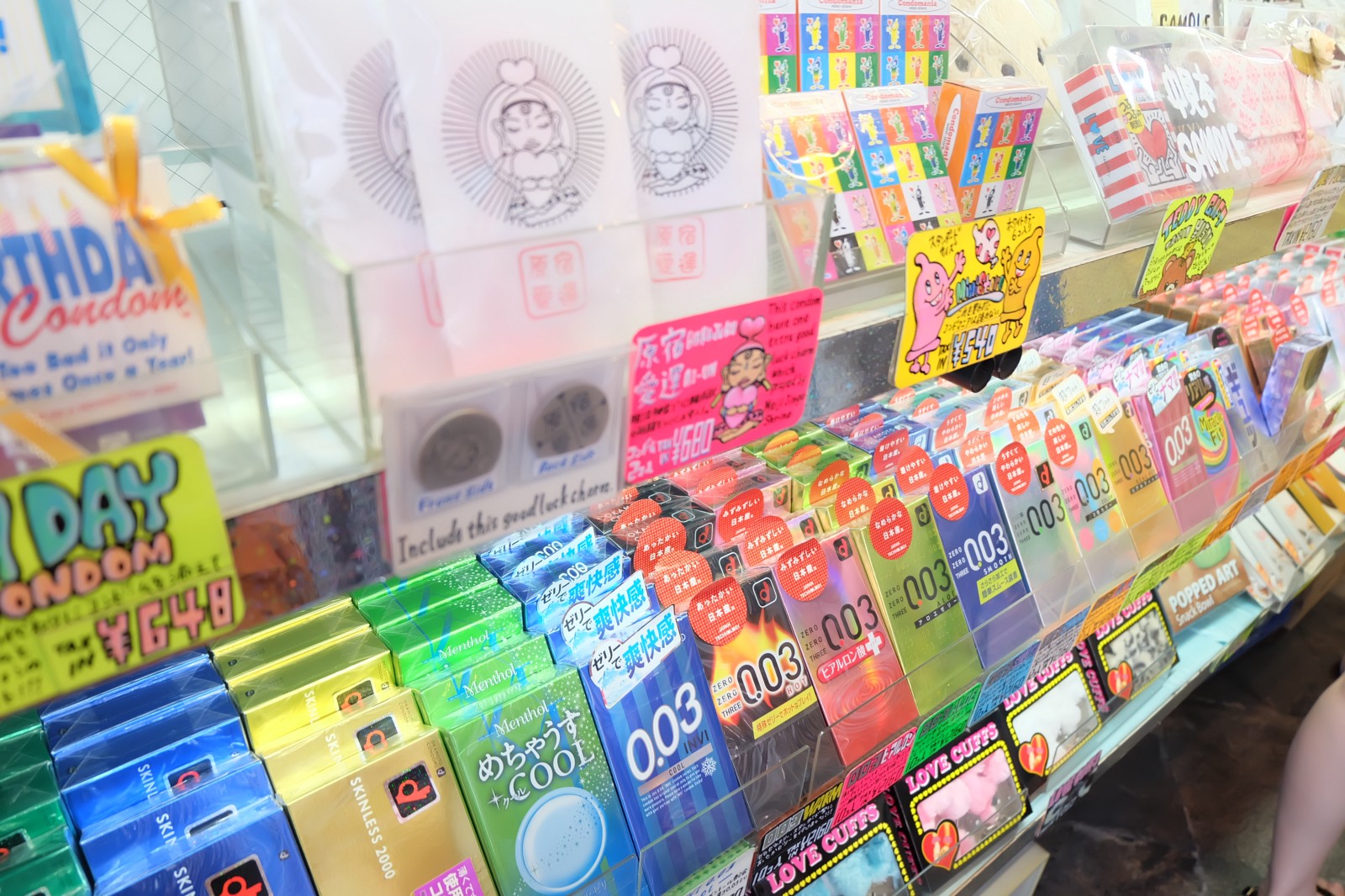 Condomania is an unique and fun shop offering variety of condoms and sex toys. It's an adult shop but because it's located at the main junction of Harajuku (Meiji Street x Omotesando Street), Condomania is easy to enter for everyone as one of the fancy shops in Harajuku.
Hours: 11:00~21:30
9. Alice on Wednesday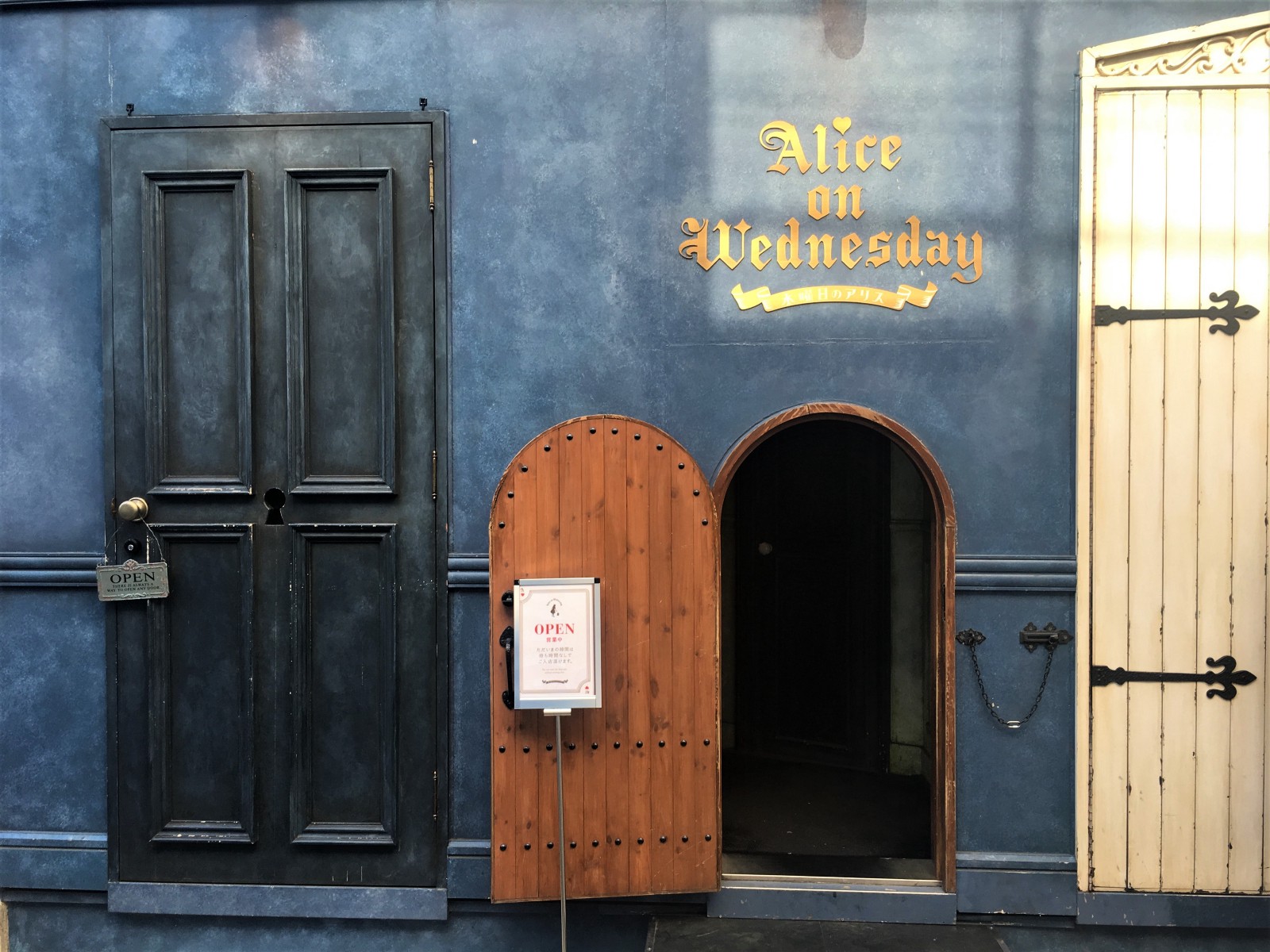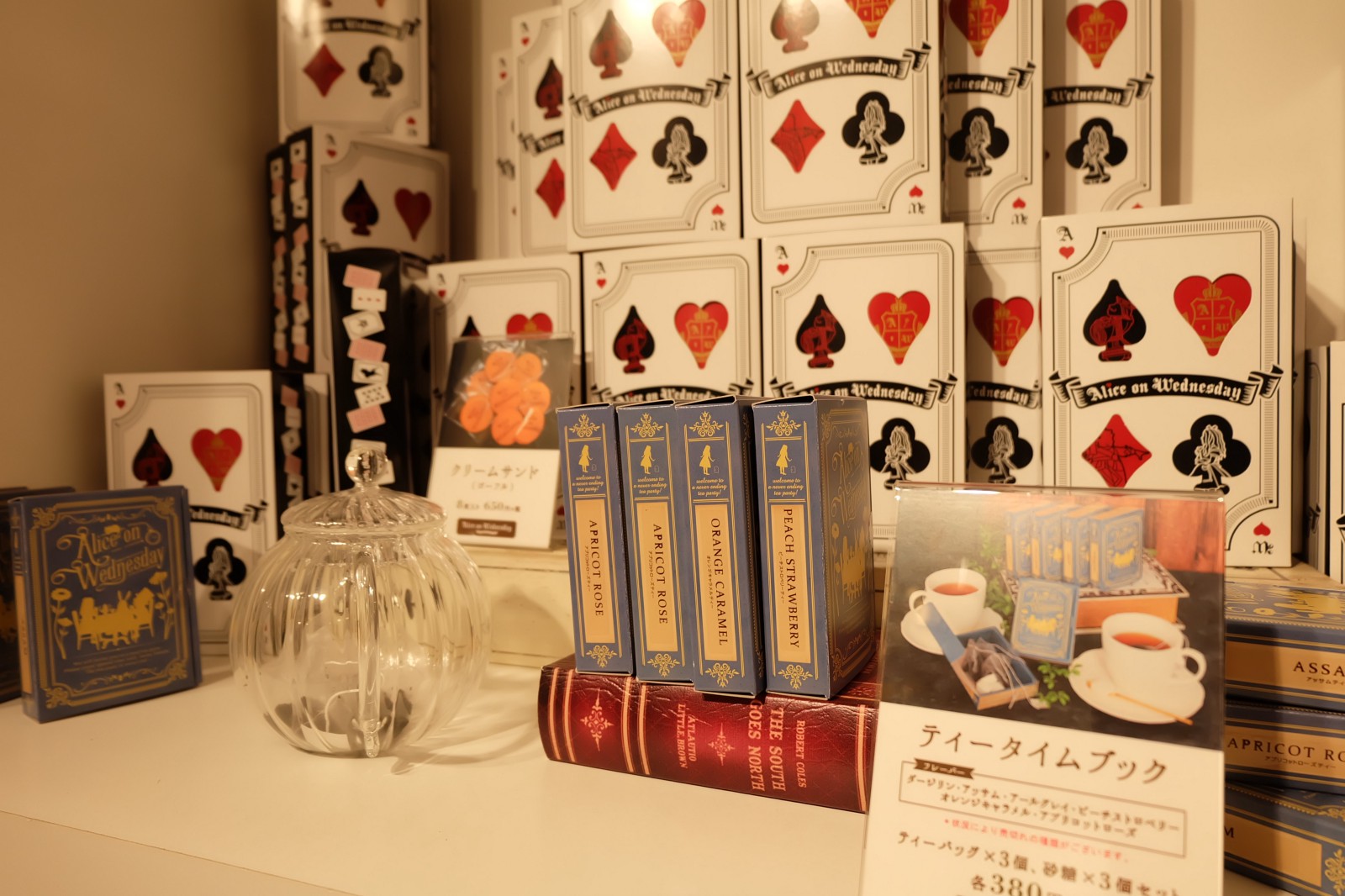 Alice on Wednesday is an "Alice in Wonderland" themed shop in Harajuku. The shop welcomes you with a tiny little door just like in the story and takes you to the world of fairy tale. The whole shop and offered products (sweets, accessories and variety goods) are all in Alice-theme.
Hours: 11:00 ~ 20:00
10. Kiddy Land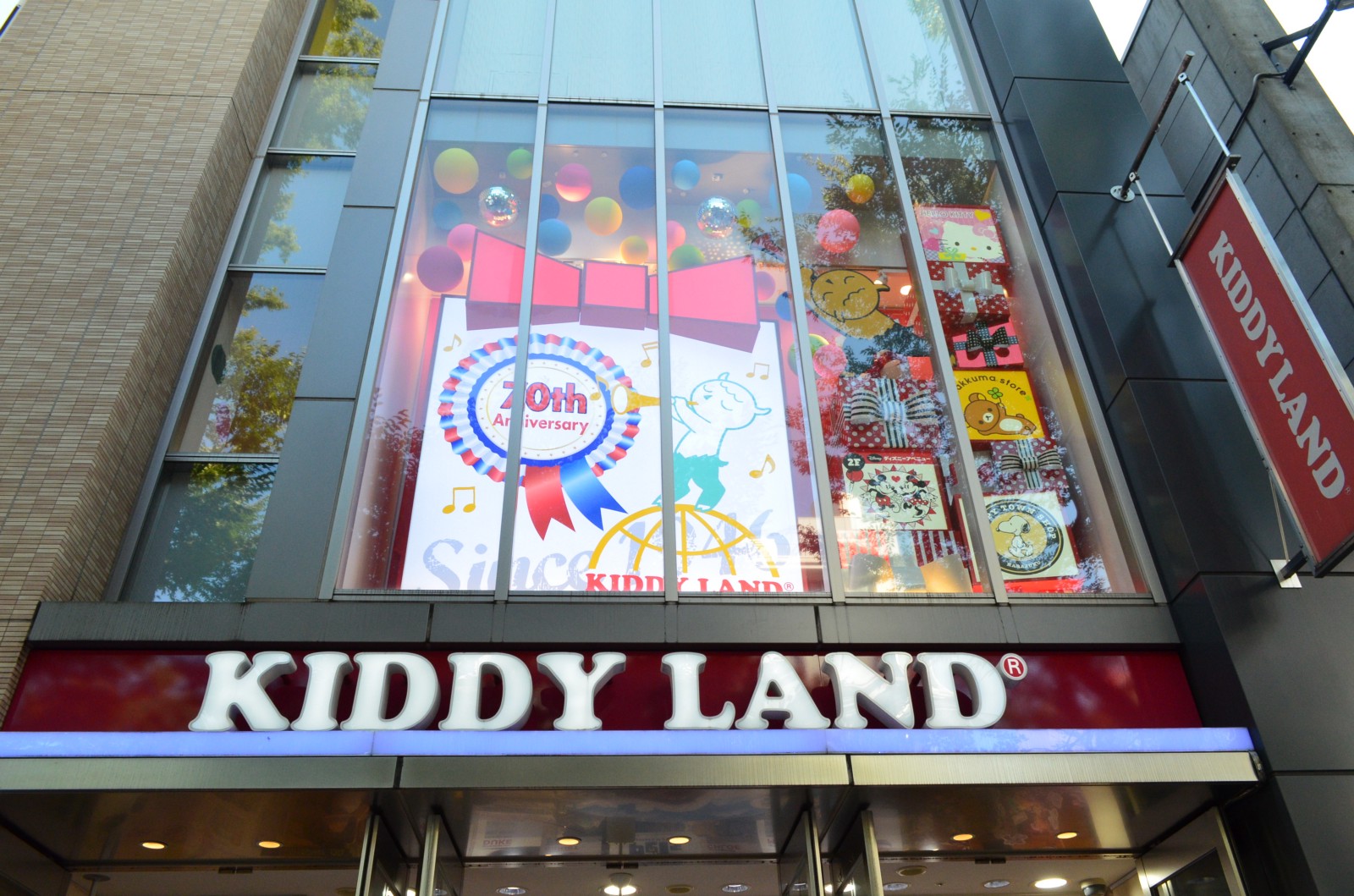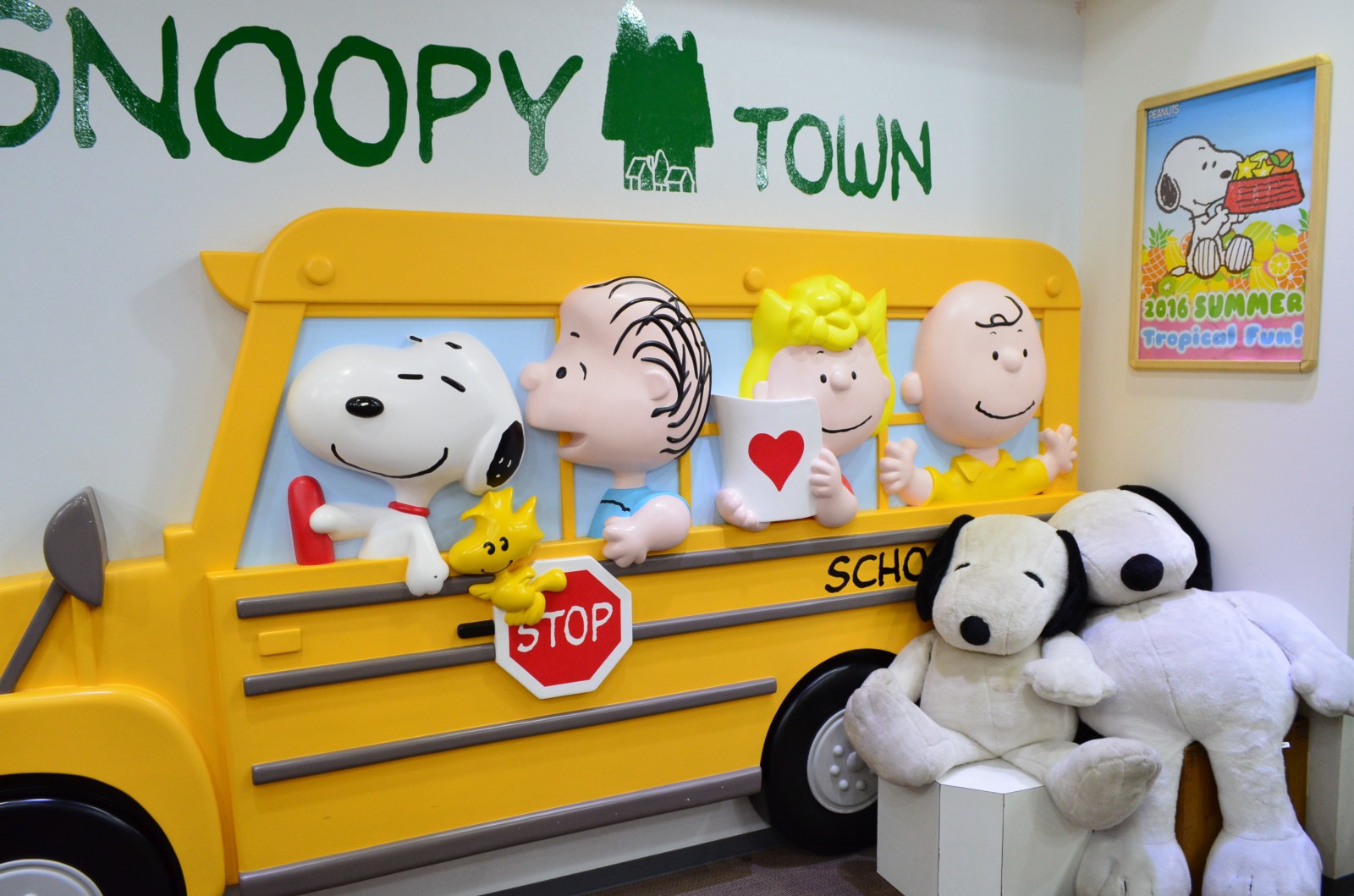 Japan has many popular cartoon characters, such as Hello Kitty, Pikachu,Totoro, Rirakkuma and many many more. Kiddy Land is a franchised toy/variety store and the Harajuku branch in located on Omotesando Street. The 5 storied shop has thousands of character goods from all over the world, and you can easily get stuck there for 1–2 hours!
Hours: 11:00~21:00 (Weekdays), 10:30~21:00 (Weekends and Holidays)
---
▽Check more shopping information in Tokyo▽
▶︎Best Shopping Areas in Tokyo
▶️10 Best Shopping Streets in Tokyo
▽Best Shops in Tokyo by Area▽
▶︎Shibuya Shopping Guide
▶︎Shinjuku Shopping Guide
▶︎Akihabara Shopping Guide
▶︎Ginza Shopping Guide
So they are my picks of shops offering true Harajuku vibes! If you visit them all, you will be a real Harajuku lover in one day 😉 For more articles related to Harajuku and Kawaii culture, I recommend you to check out these ones, too!
▽Related Articles▽
▼Editor's Picks▼
---