Shinjuku Shopping Guide: Best Shops in Shinjuku
Must-Visit Shops in Shinjuku Tokyo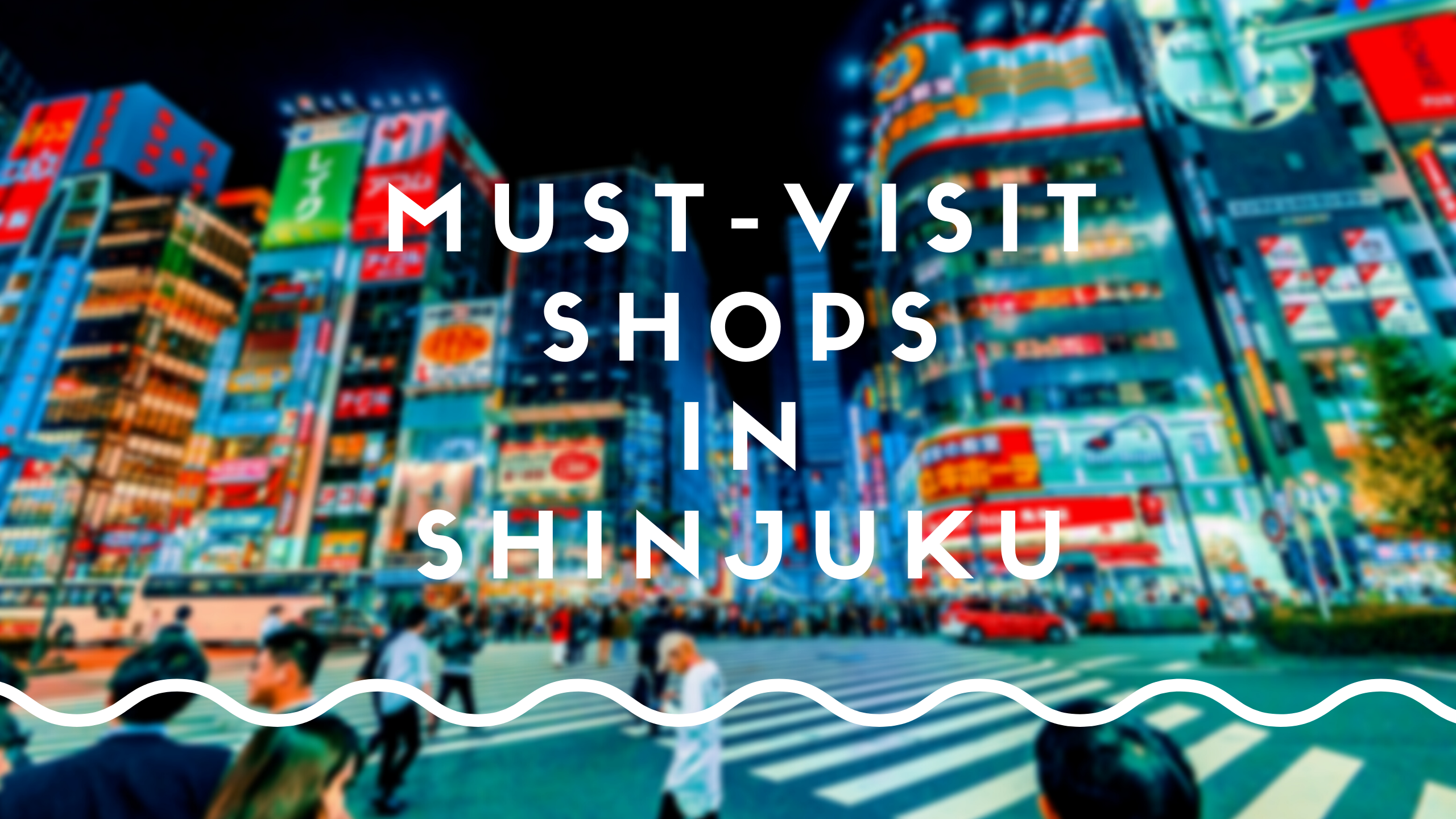 Although there are many commercial areas in Tokyo, such as the luxurious and expensive Ginza or the mecca of youth fashion Harajuku or Shibuya, Shinjuku is undoubtedly the place with the most accumulation of departments, shopping centers and megastores. From luxury brands to cheap clothes, there is no store or brand that is not in Shinjuku.
If you have to buy souvenirs for all your family and friends but you don't have much time, or you are looking for a gift but you don't know what to buy and you need to see several things, or if you simply want to have a day of shopping, Shinjuku is the perfect place for it. But with the busiest train station in the world and famous for being one of the busiest and more crowded districts in Tokyo, Shinjuku can be intimidating for some tourists. Even the locals get lost in the labyrinthine train station or in its streets. But don't worry, today I bring you the ultimate Shinjuku shopping guide!
-Department Stores
Keio Department Store Shinjuku
In Japan it is common for a company to have different businesses, such as Keio, which is a railway company that has a luxury hotel in Shinjuku and a department store that of course, is placed next to the west exit of the station, from where you can access Keio train lines.
Keio department stores have a wide range of products. From fashion, accessories and cosmetics to household items or jewelry. There are luxury products but they also have other more accessible brands for all budgets. They also offer a foreign currency exchange office in the departments themselves and even a hotel and airport delivery service in case you don't want to carry the bags. In addition you can find several cafes on the different floors of the department stores, although the restaurants are mostly on the eighth floor. In summer I especially recommend the Sky Garden in the roof, that hosts a beer garden.
Map: https://goo.gl/maps/qyKRu1uxaDktXfCP7
Hours: 10am – 8pm (Restaurants: 11am – 10pm)
Odakyu Department Store Shinjuku
Odakyu is like Keio mainly a railway company that has put its own department stores near the station. In this case it's just a few minutes from the Shinjuku station, and also on the west side because it's the one that gives the best access to its train lines. You can fin everything from luxury goods to local snacks.
Map: https://goo.gl/maps/u4i9uMWx8Ah4k9CHA
Hours: 10am – 8pm (Restaurants: 11am – 10pm)
Isetan Shinjuku Store
Isetan Shinjuku, the flagship store of the Isetan department store chain, is surely Shinjuku's most fashionable and elegant department store, with its imposing and beautiful building built in 1993. The Isetan chain is one of the oldest retail stores in Japan,
beginning when Iseya Tanji opened a kimono store in the Kanda district in November 1886. Currently it's a department store with luxury products (jewelry, perfumes, special food, etc.)
Shinjuku Takashimaya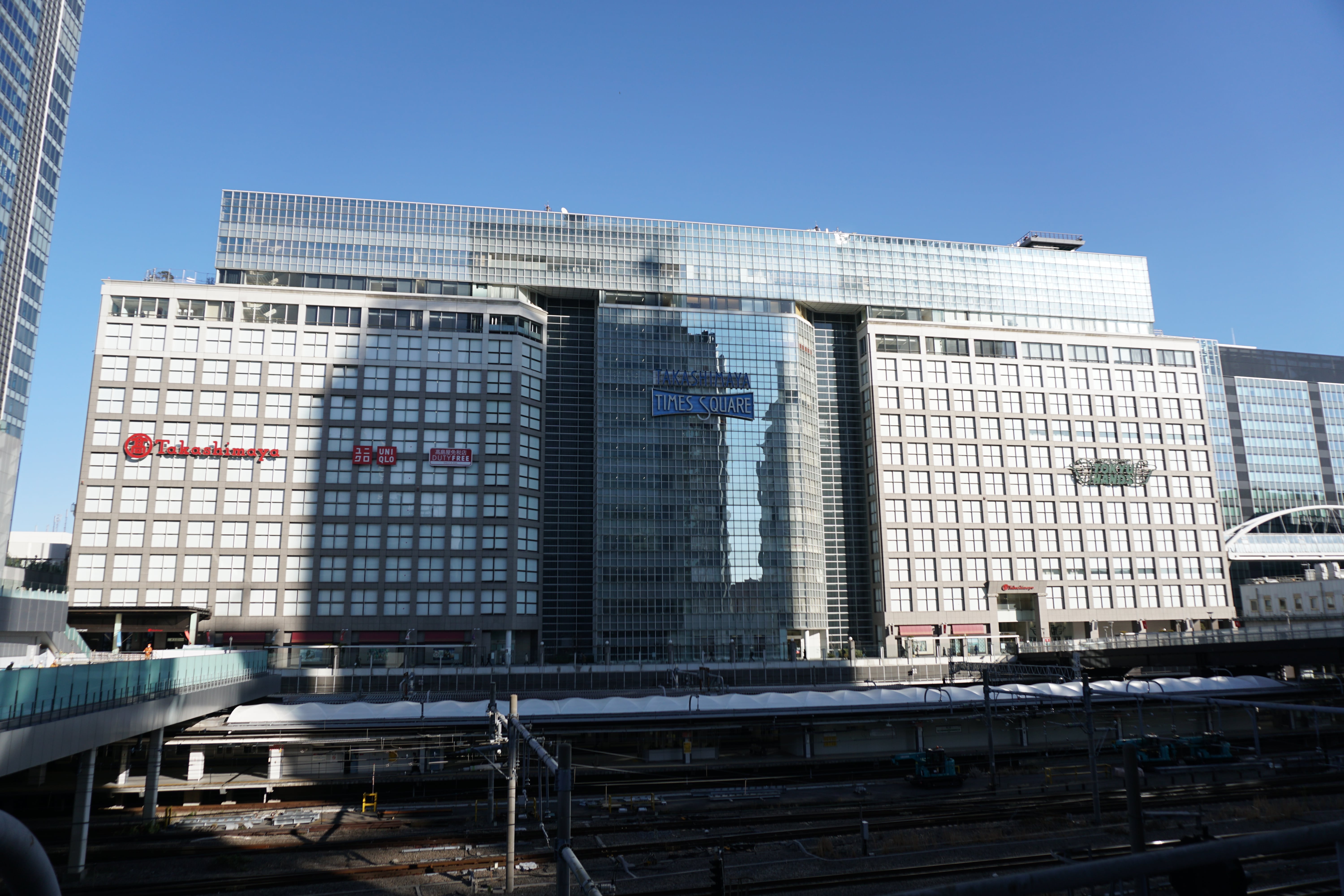 Something more hidden than the others (although not much) is Shinjuku Takayshimaya, between JR Shinjuku and Yoyogi stations. Although it's reputed to be a high-end department store and certainly has brands such as Gucci, Louis Vuitton and others, it also has other popular and affordable brands or stores, such as Disney, Kinokuniya Books (a famous bookshop chain in Japan) and Tokyu Hands, one of the most famous stores in Japan that has stationery, everyday items, household items, etc. Nearby you will also find a Nitori, the known as Japanese Ikea. Shinjuku Takashiyama have an open design, which makes it more enjoyable to spend hours shopping.
Map: https://goo.gl/maps/kx9Xf1asjaw9kLkm8
Hours: 10am – 8pm (Restaurants: 11am – 10pm)
Shinjuku Subnade
Shinjuku has not only department stores around its entire station, but also below! Shinjuku Subnade is the largest underground shopping mall with almost more than 100 stores and restaurants, including the always convenient Daiso (all -100-yen shop), currency exchange shop and exclusive boutiques. The entire complex stretches from 1-chrome all the way to 4-chome and you can go directly from the station without having to surface! Perfect for when you have to go shopping on a day of heavy rain.
Map: https://goo.gl/maps/mERvMxZkJPEpf77f7
Hours: 10.30am – 9pm (Restaurants: 11am – 10pm)
-Megastores
Don Quijote Kabukicho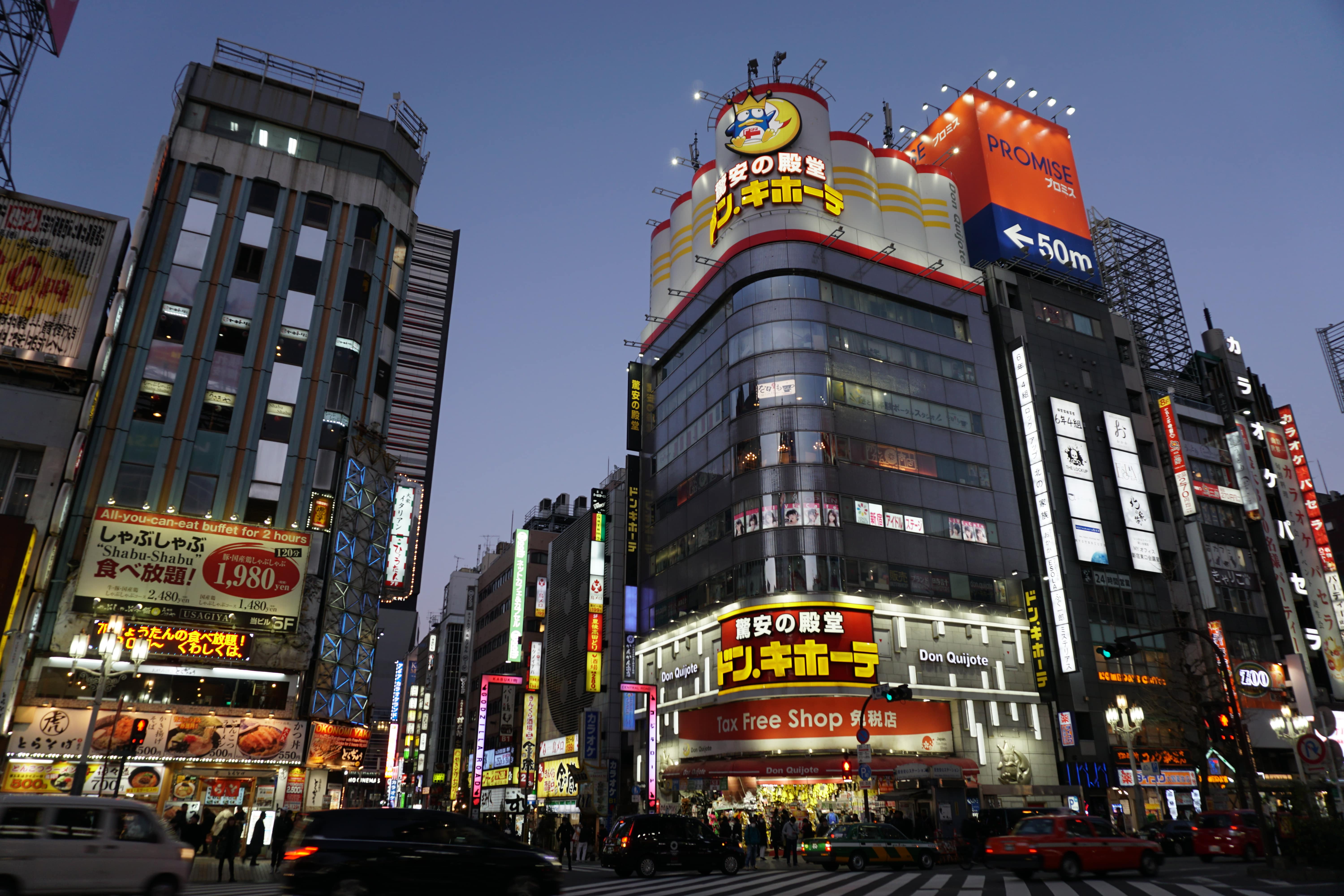 The famous discount store, Don Quijote (a.k.a. DONKI) it has stores in almost every major neighborhood in Tokyo, including Shibuya Mega Store. But the Shinjuku branch located in Kabukicho, the heart of the nightlife in Shinjuku, is one of the largest, with better deals than the other stores and a wider range of products.
You can pretty much find anything in this 24/7 open store from souvenirs to electronic products, cosmetics and food, and many items are cheaper than other shops. A TAX FREE counter is also available inside the building.
Map: https://goo.gl/maps/kSwnvUjASkDuyUAPA
Hours: 24 hours
BICQLO
It's common for Japanese companies to collaborate and work together to obtain both better benefits. In this case the fashion great Uniqlo, and BIC Camera decided to open a store together combining the products of both. Uniqlo is known worldwide but for those who don't know, BIC Camera is one of the largest department store chains dedicated to electronics in Japan, but they also have a section dedicated to food or beauty products.
Map: https://goo.gl/maps/b6gkuttBgfrNG83M8
Hours: 10am – 10pm
-Fashion Shops
Lumine Est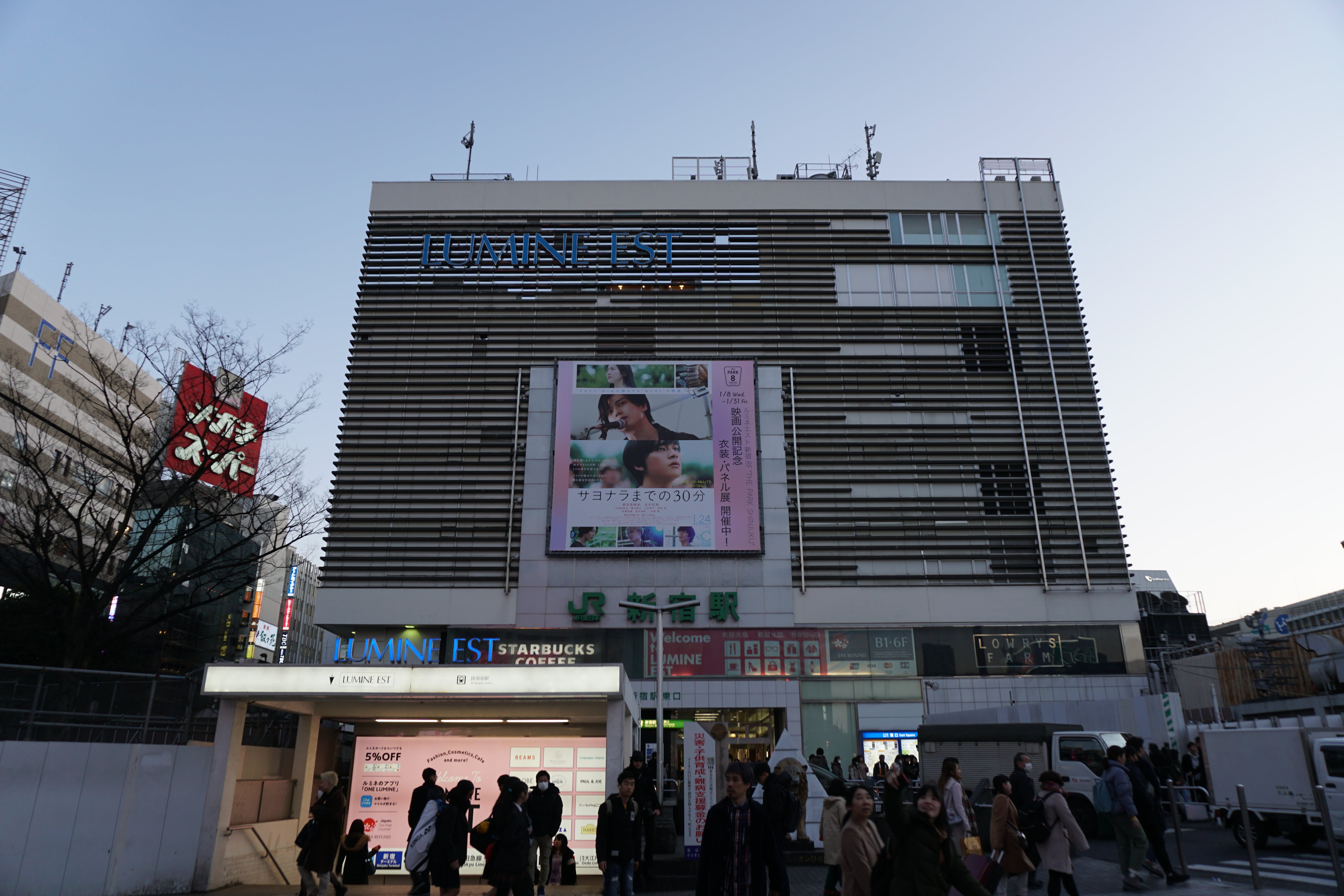 Around the entire Shinjuku train station (or rather, above the station) we find a set of three departments called Lumine (Lumine 1, Lumine 2 and Lumine East). However, Lumine Est is the largest and most famous of the three, because is the one thar has a greater variety of clothing and accessories stores as well as cute cafes and restaurants. It's specially famous among girls.
Map: https://goo.gl/maps/BuPKftWQ7ZSRASVr8
Hours: 11am – 9.30pm (Weekends 10.30am – 9.30pm )
@cosme STORE
Originally @cosme is the most popular and influential online beauty community in Japan. On the website, viewers can check latest information of new products, best selling items, monthly ranking, and comment on products' page and exchange their reviews. But actually @cosume has physical stores at several locations in Japan, offering the products which are recommended on their website. One of the biggest stores in Tokyo is in fact inside of Lumine East, where you can also find a store called @cosme KITCHEN dedicated to food and kitchen products. If you want to buy Japanese cosmetic products but you don't know which ones to choose, may this article will help you.
Map: https://goo.gl/maps/bnQiZzCAkZPZp6uQ8
Hours: 11am – 9.30pm (Weekends 10.30am – 9.30pm )
Shinjuku ALTA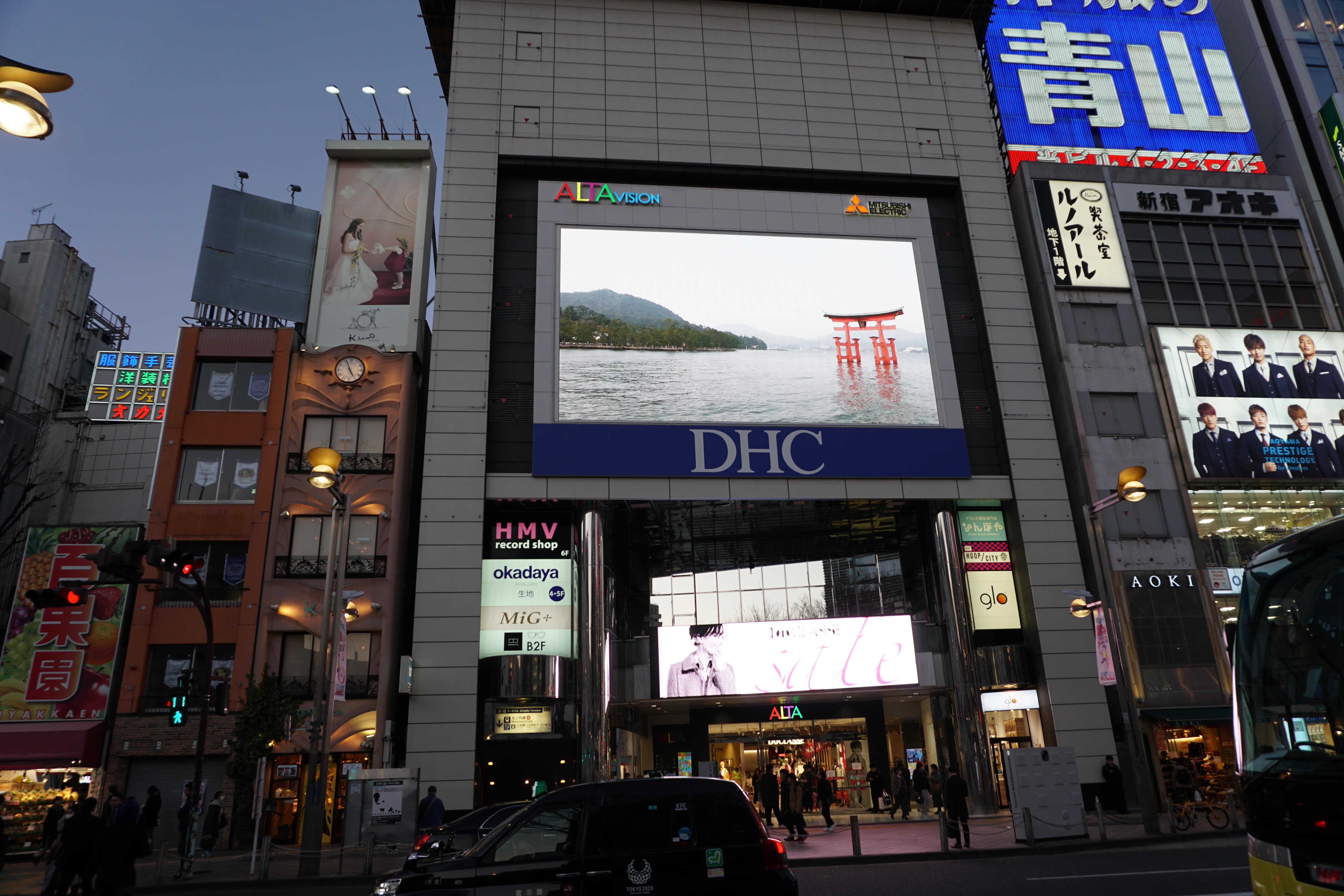 Popularly known as a meeting point for young Japanese, Shinjuku ALTA is a fashion department store for young women who became famous after going on a television show a few years ago. Although sometimes we also have accessories for all audiences, such as a sunglasses store. On the seventh floor the a new studio called KeyStudio host concerts and fan eventos for Japanese and Korean pop artist.
Map:https://goo.gl/maps/oJkWGLD6KQf2DDkm6
Hours: 11am – 8.30pm
Shinjuku Marui Main Building
Another big name when we talk about department stores in Japan, especially in Tokyo, is the Marui chain (whose logo is OIOI for its Japanese kanji). Although there are many department stores in, Tokyo, and in fact in the same Shinjuku we find two or three, the main building of the chain is obviously the largest and the one with more variety and stores. Compared with his rivals Takashimaya and Isetan, Marui is more budget-oriented and they have men fashion stores as well.
Map: https://goo.gl/maps/wt8hct11ovh8uz748
Hours: 11am – 9pm
MyLord
MyLord is a smaller version of the famous 109 in Shibuya, and rivals in Shinjuku with Lumine, although this one is bigger. It's somewhat trapped among other department stores and may go unnoticed, but it's pretty popular among young Japanese for its urban street fashion stores and Japanese clothing. And even more hidden, it has a small outdoor alley called Mosaic Street where there are several restaurants and souvenir shops.
Map:https://goo.gl/maps/byUP8TA9kfrJ6bcp7
Hours: 11am – 9pm
NEWoMan
The newest department store in Shinjuku, NEWoMan is dedicated to women's fashion (as can be deduced by name). Focused on a more adult and mature public, it not only has luxury brands of clothing and accessories but also cute and fashion bakeries, cafes, restaurants and food shops. The perfect place if you're searching for fine items or a special present. And if you get tired of looking at stores, you can take a break in one of the unique outdoor spaces.
Map: https://goo.gl/maps/E4ZNHSSV2D7a8jBfA
Hours: 11am – 9.30pm (Weekends & Holidays 11am – 9pm )
2F Food Hall: 7:00am – 01:00am
ABC-MART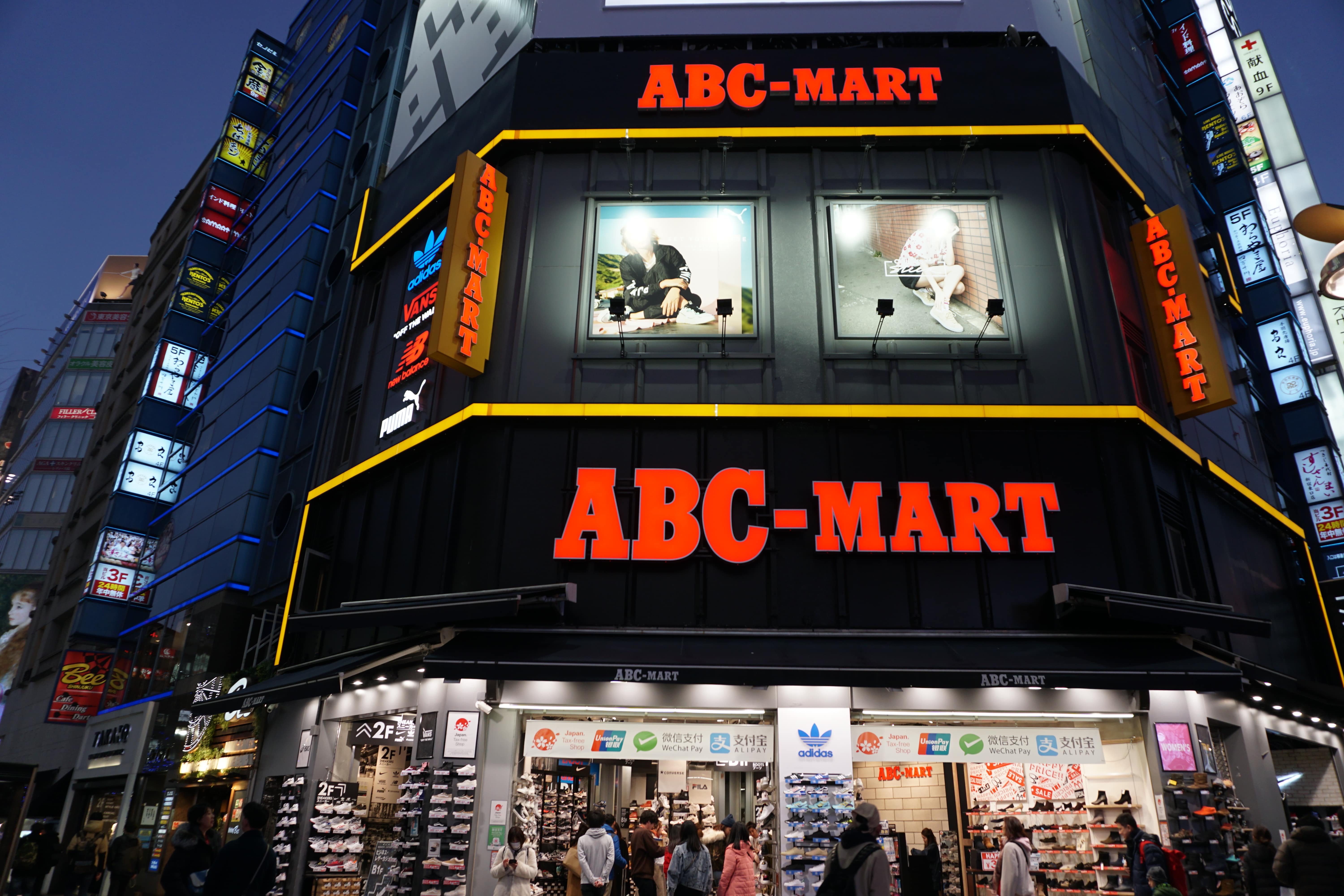 ABC-MART is well-known as the biggest shoes retail store in Japan. There are around 800 stores in Japan and less than 200 overseas. They offer most of the famous sneaker brands such as adidas, Nike, New Balance, Converse, PUMA, Vans, Reebok and so on. With a little luck, you would get your favorite sneakers at a bargain price since the rate of ABC-MART is very competitive.
Map: https://goo.gl/maps/BxvGjCgdvLFM6V6X7
Hours: 11am – 9pm
If you want to know other cool shops where to buy sneaker in Shinjuku, you can read this article too!
▶︎Coolest Sneaker Shops in Shinjuku
▽Check more shopping information in Tokyo▽
▶︎Best Shopping Areas in Tokyo
▶️10 Best Shopping Streets in Tokyo
▽Best Shops in Tokyo by Area▽
▶︎Shibuya Shopping Guide
▶︎Harajuku Shopping Guide
▶︎Akihabara Shopping Guide
▶︎Ginza Shopping Guide
Has the list helped you?? Shinjuku is one of the best shopping districts in Tokyo where great products in all genre can be found! For more information about shopping in Japan, please check out these articles, too!
▼Editor's Picks▼
---