5 Coolest Sneaker Shops in Shinjuku
Adidas, Nike, Onitsuka Tiger… you can buy any sneaker brands in Shinjuku, Tokyo.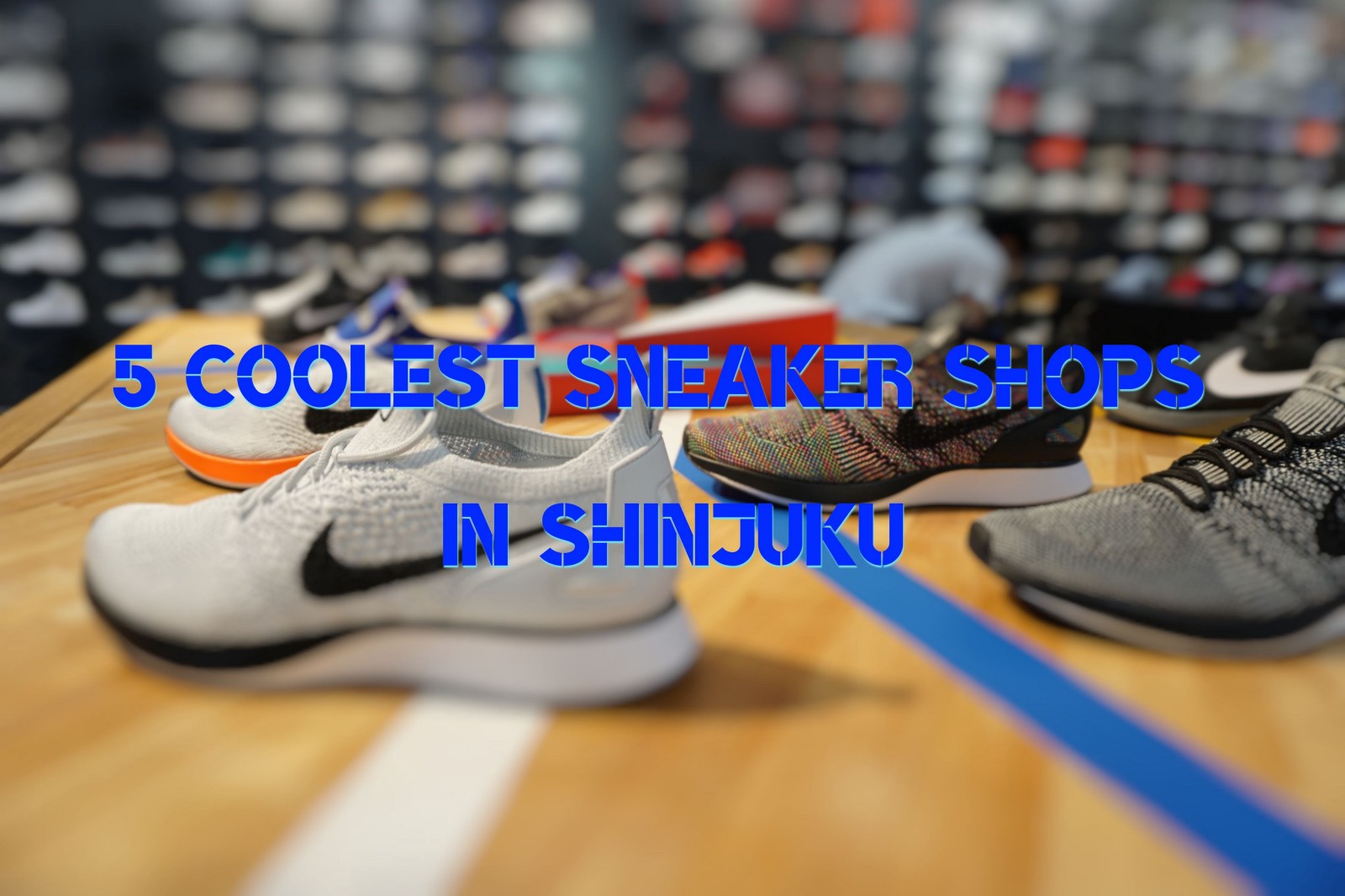 Adidas, Nike, Onitsuka Tiger… you can buy any sneaker brands in Shinjuku, Tokyo.
Sneakers are worn in every situation of your life these days from sports like running to dates. Why? The kind of shoes is the most comfortable and fashionable for both of men and women. You can be smart without formal leather shoes or high-heeled shoes.
Tokyo has no shortage of shopping spots, and especially Shinjuku is recommended to find the best sneakers for you. I would like to introduce 5 popular and accessible sneaker shops which have a variety of products. Moreover, some stores have Japan's limited models and budget kicks with bargain prices.
The 5 sneaker shops are very close to Shinjuku Station, so sneaker lovers should stop by all of them.
1. Onitsuka Tiger Lumine est Shinjuku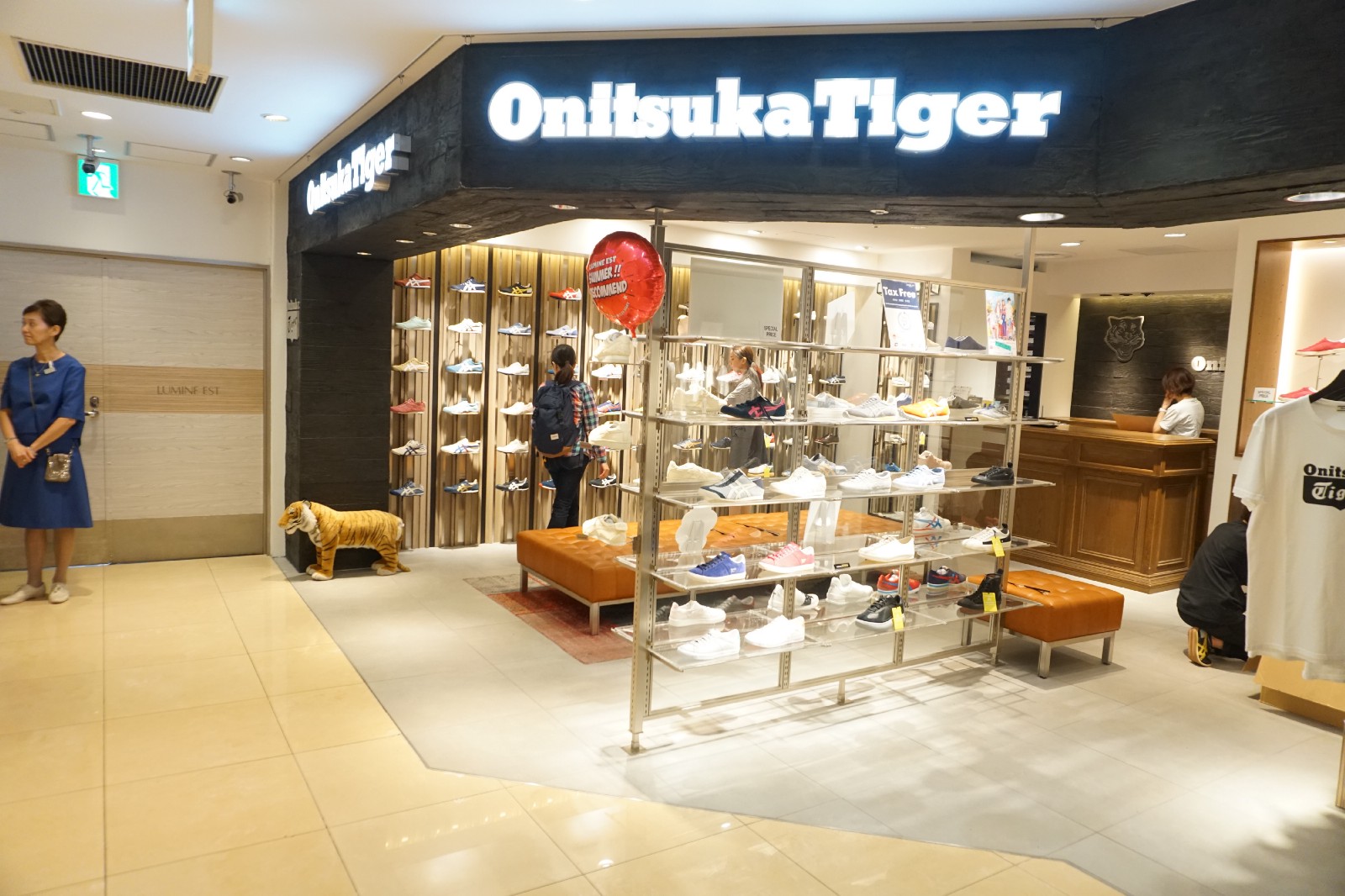 Onitsuka Tiger has produced essential shoes for your lifestyle since 1949. Around the beginning of the 21st century, Onitsuka Tiger explosively grew in the global market thanks to the film "Kill Bill".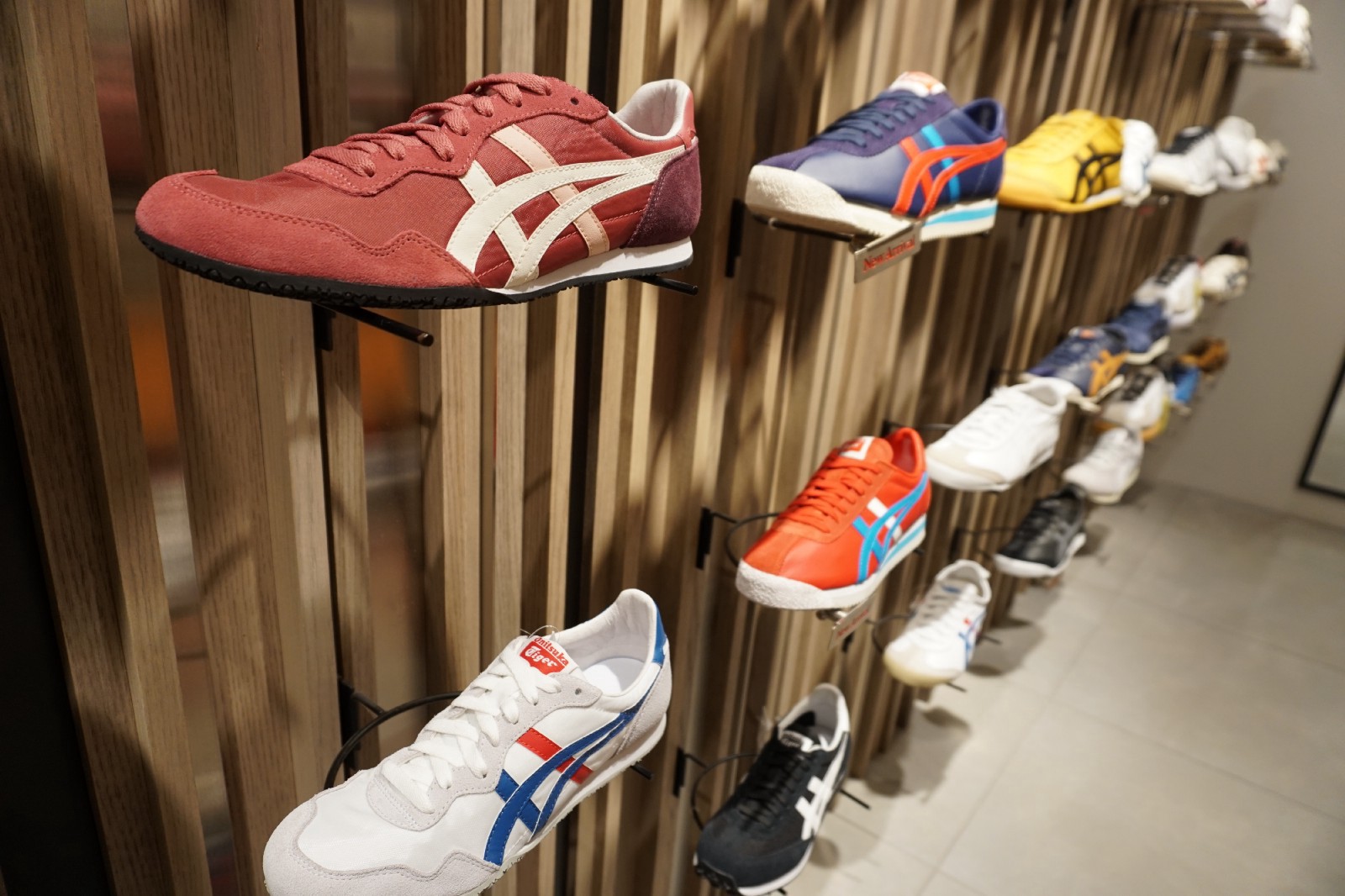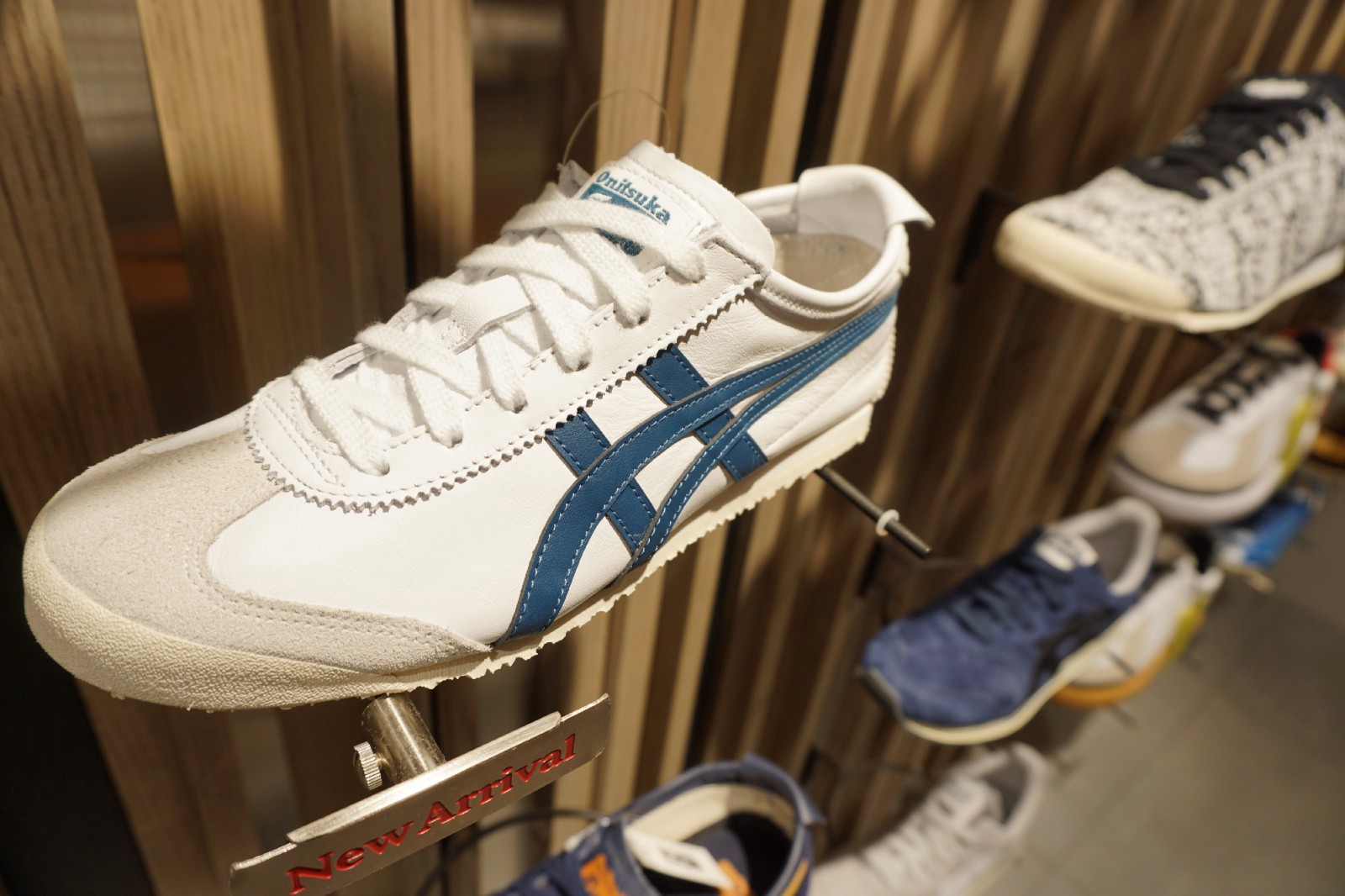 Onitsuka Tiger Lumine est Shinjuku was open last year on the 1st floor of Lumine est, which is a youngster department store. It's connected directly to Shinjuku Station. The fancy sneakers are well-selected mainly for foreign visitors and ladies. If you look for cool kicks at reasonable prices, let's visit Onitsuka Tiger Lumine est Shinjuku.
▶︎▶︎Check out Onitsuka Tiger sneakers on Amazon.com!
2. Atmos Shinjuku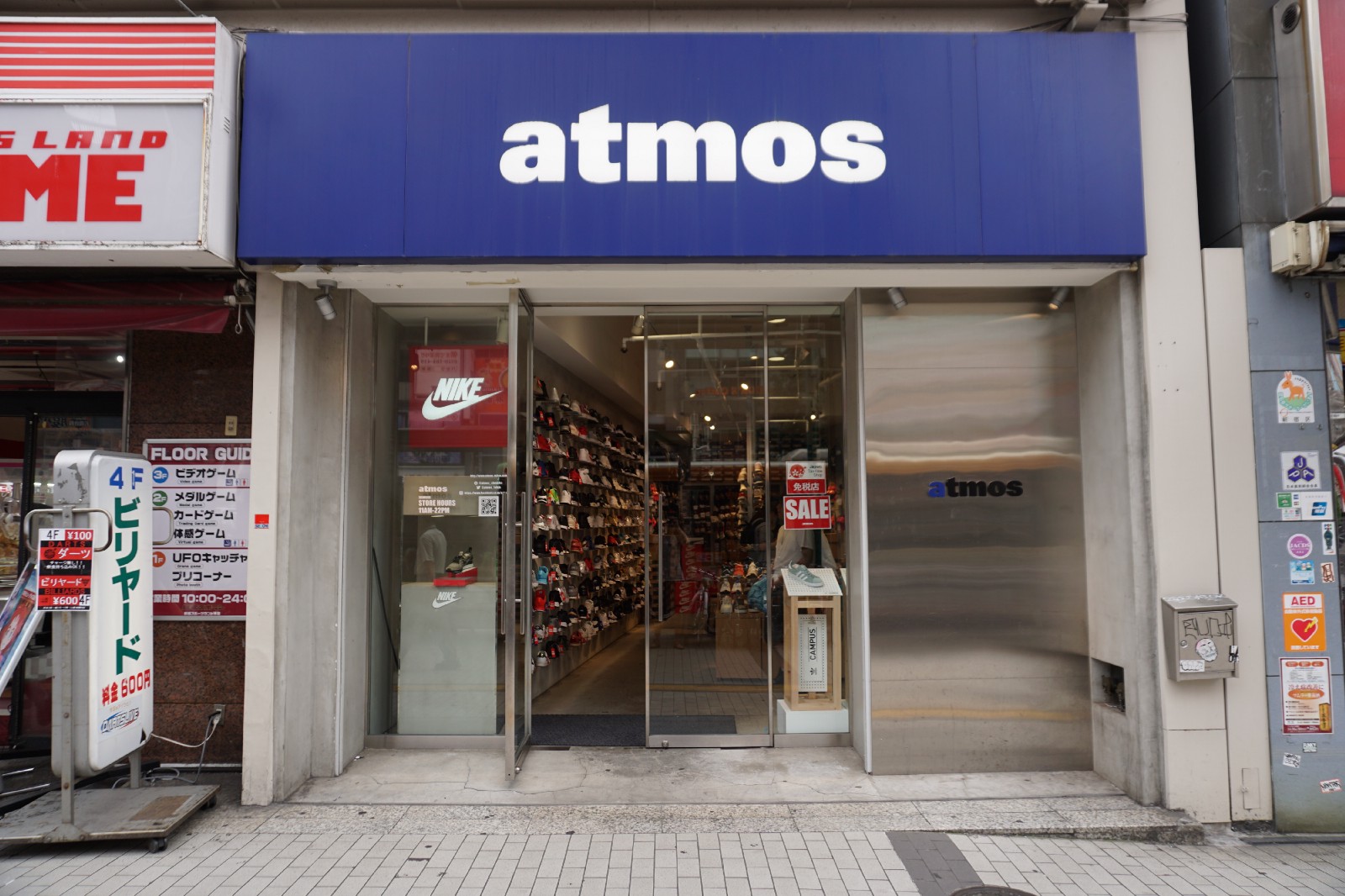 In 2013, atmos Shinjuku was open with the concept of "For my sneakers". Atmos has offered fashionable and cutting-edge sneakers for city boys and girls, so hipsters in Tokyo choose the store for their must footing items.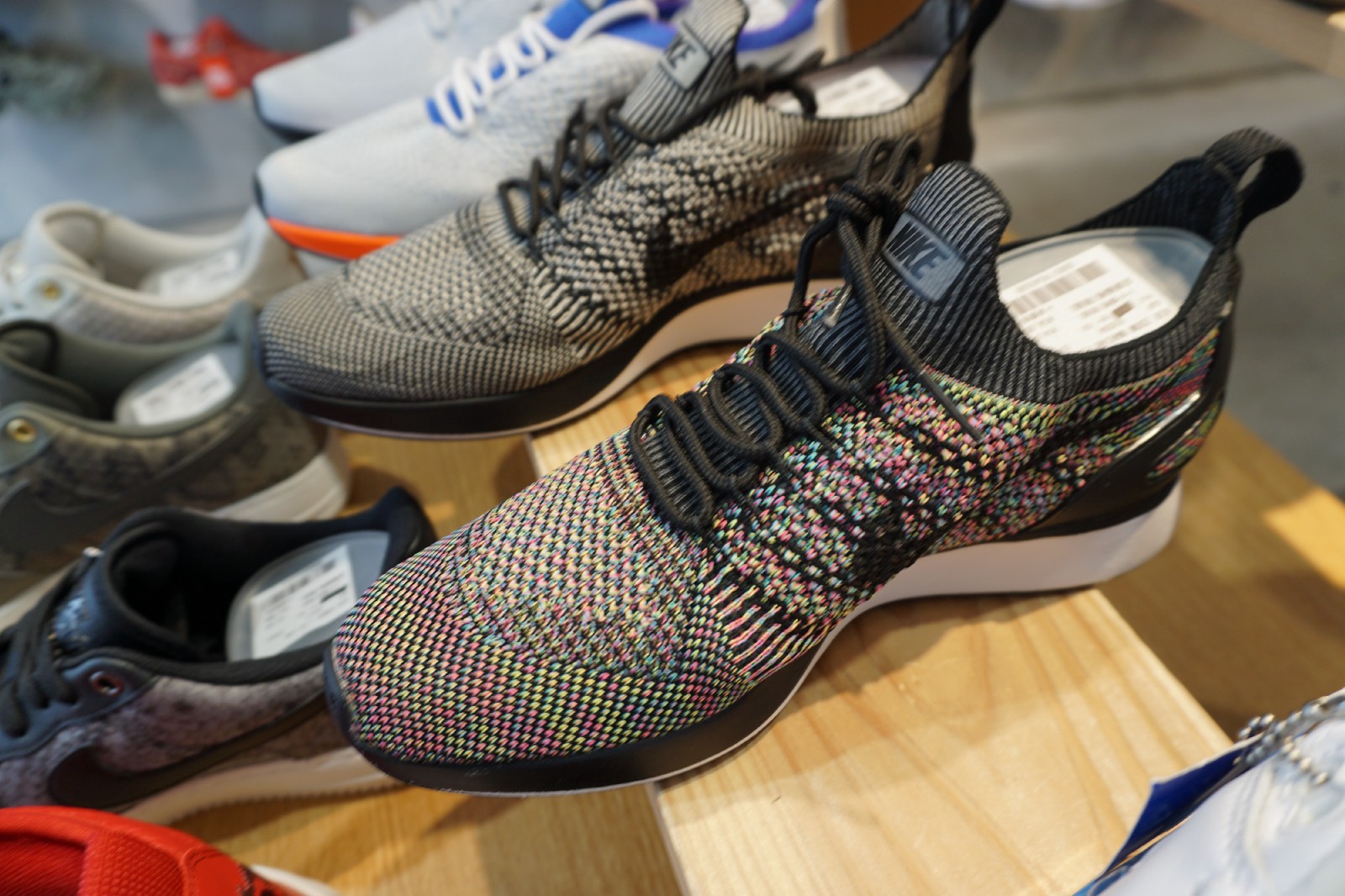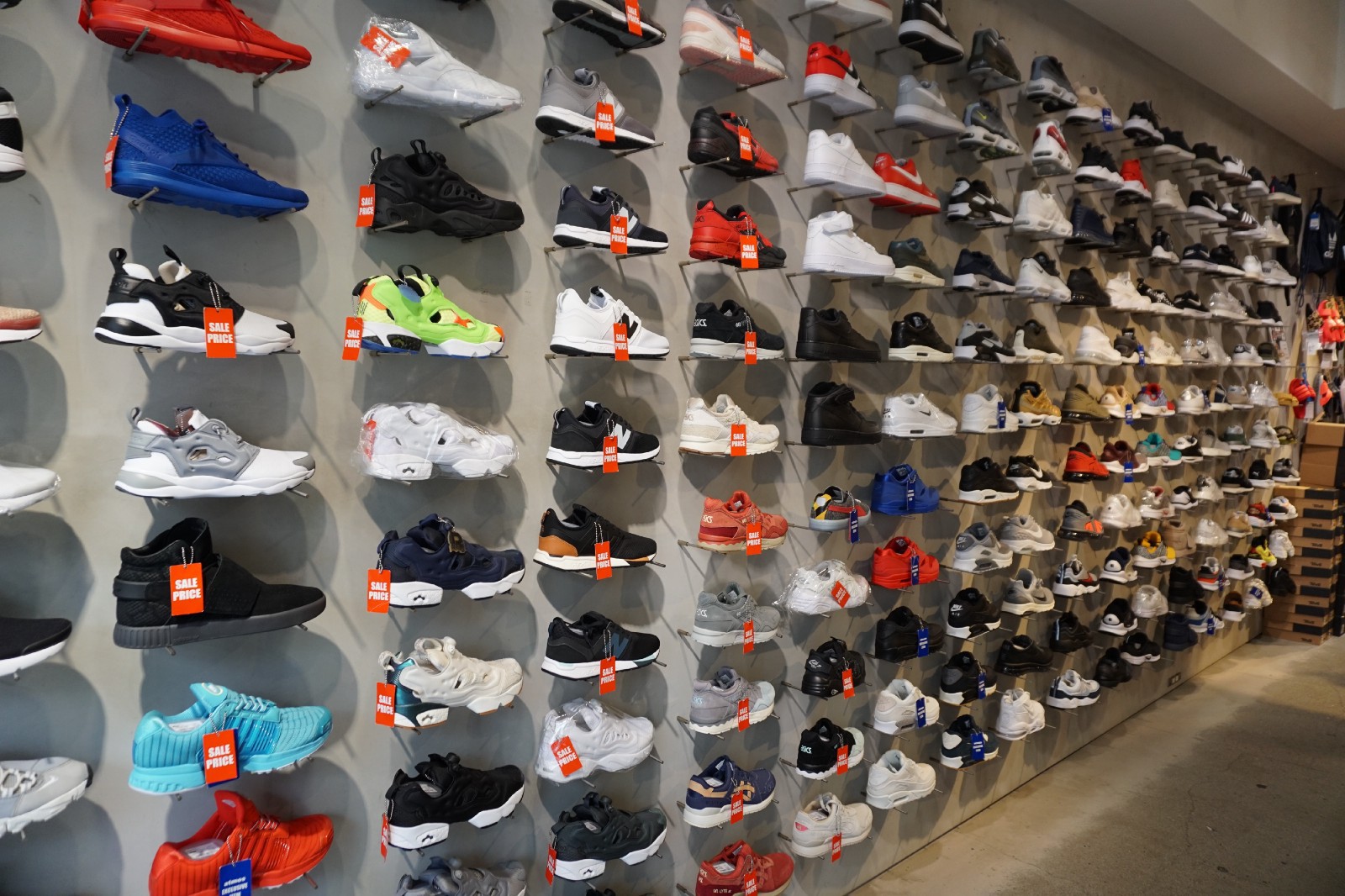 Hundres of sneakers are on display like a gallery so that you can easily find your favorite one. For example, it provides you with these brands: NIKE SPORTSWEAR, adidas, Reebok, THE NORTH FACE, Happy Socks, and so on.
3. Adidas Brand Core Store Shinjuku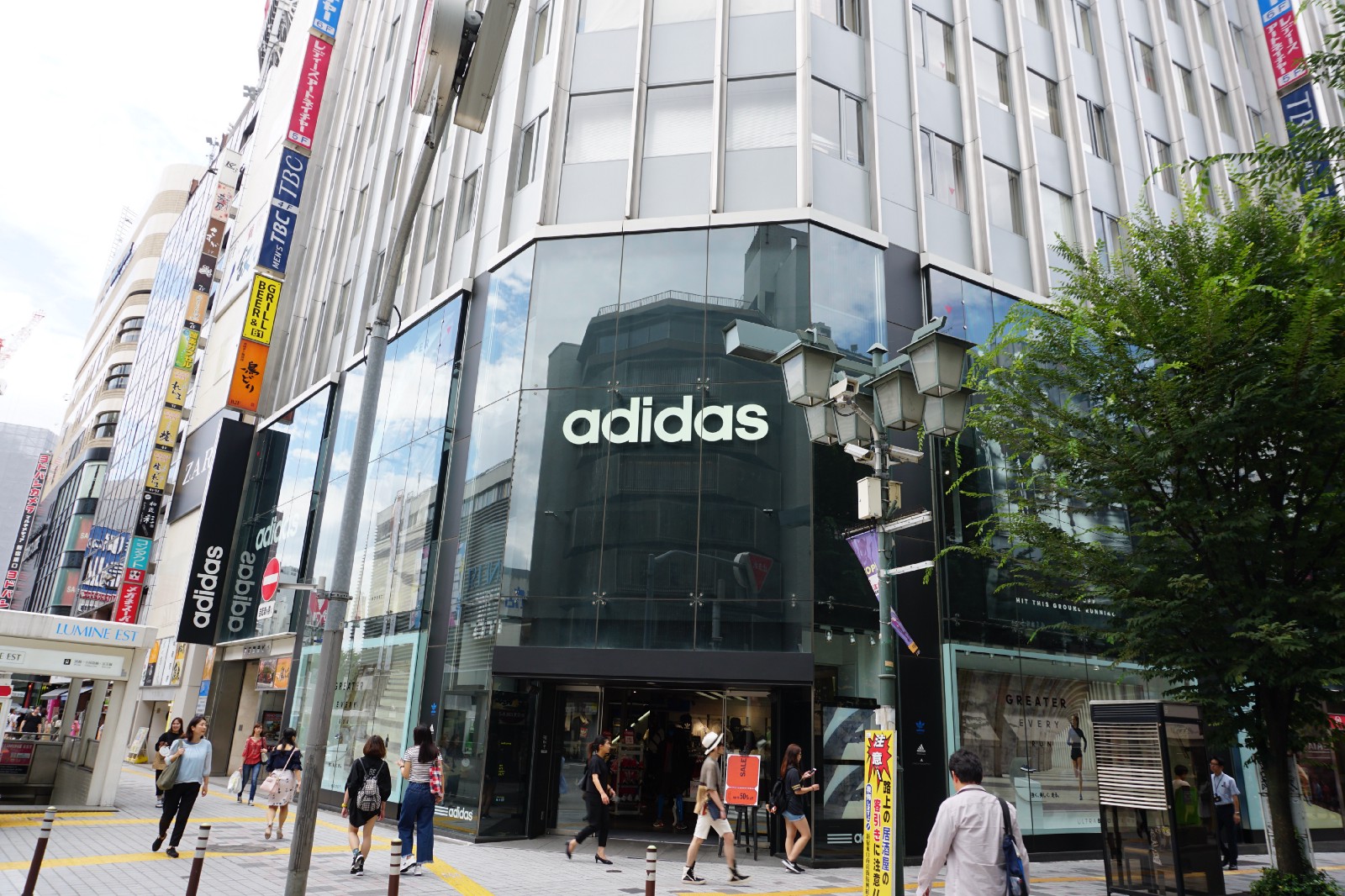 Adidas Brand Core Store Shinjuku is Japan's largest directly managed store. There are over 2,000 products on three floors including the most various models of "adidas Originals" in Japan.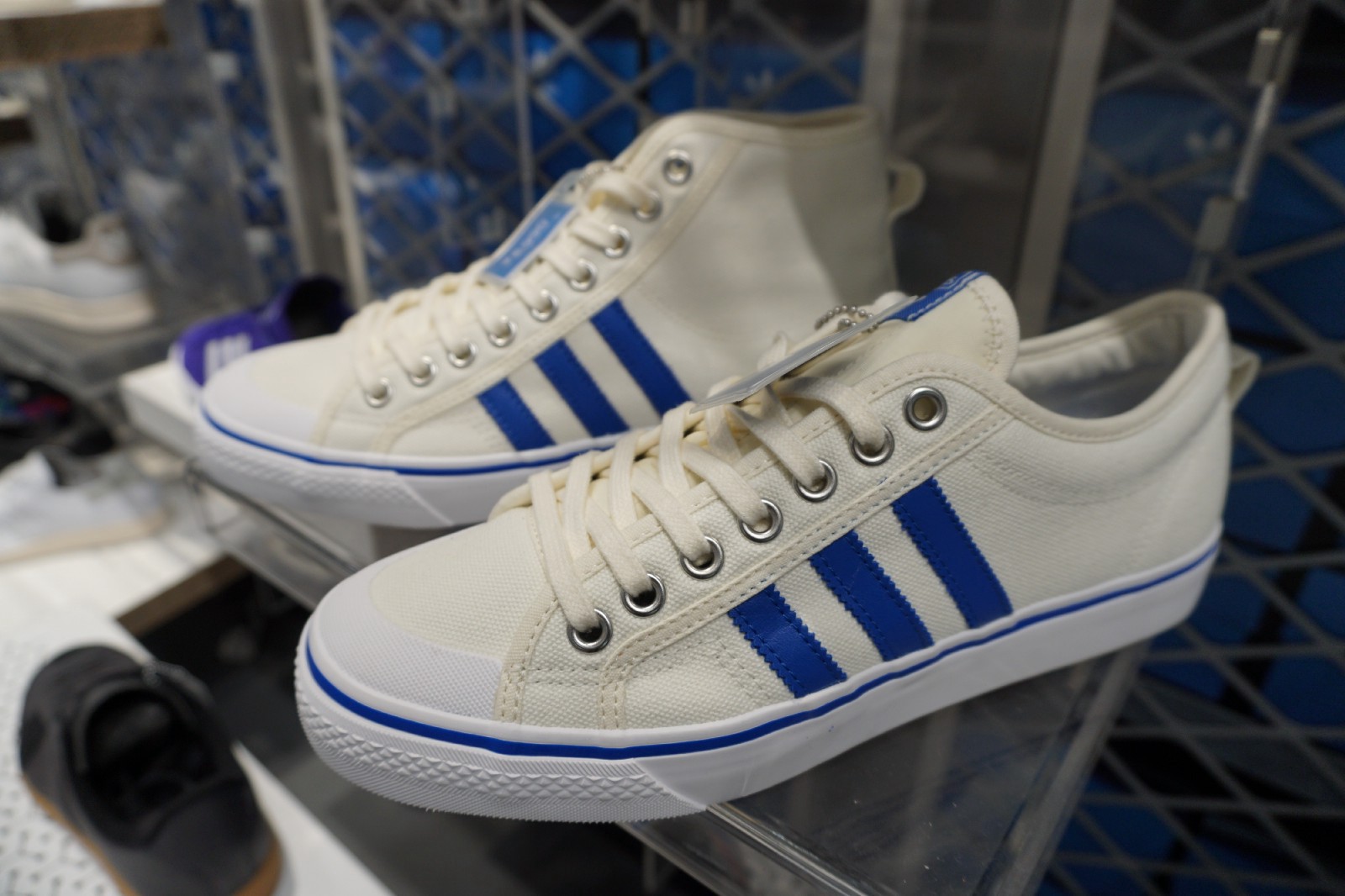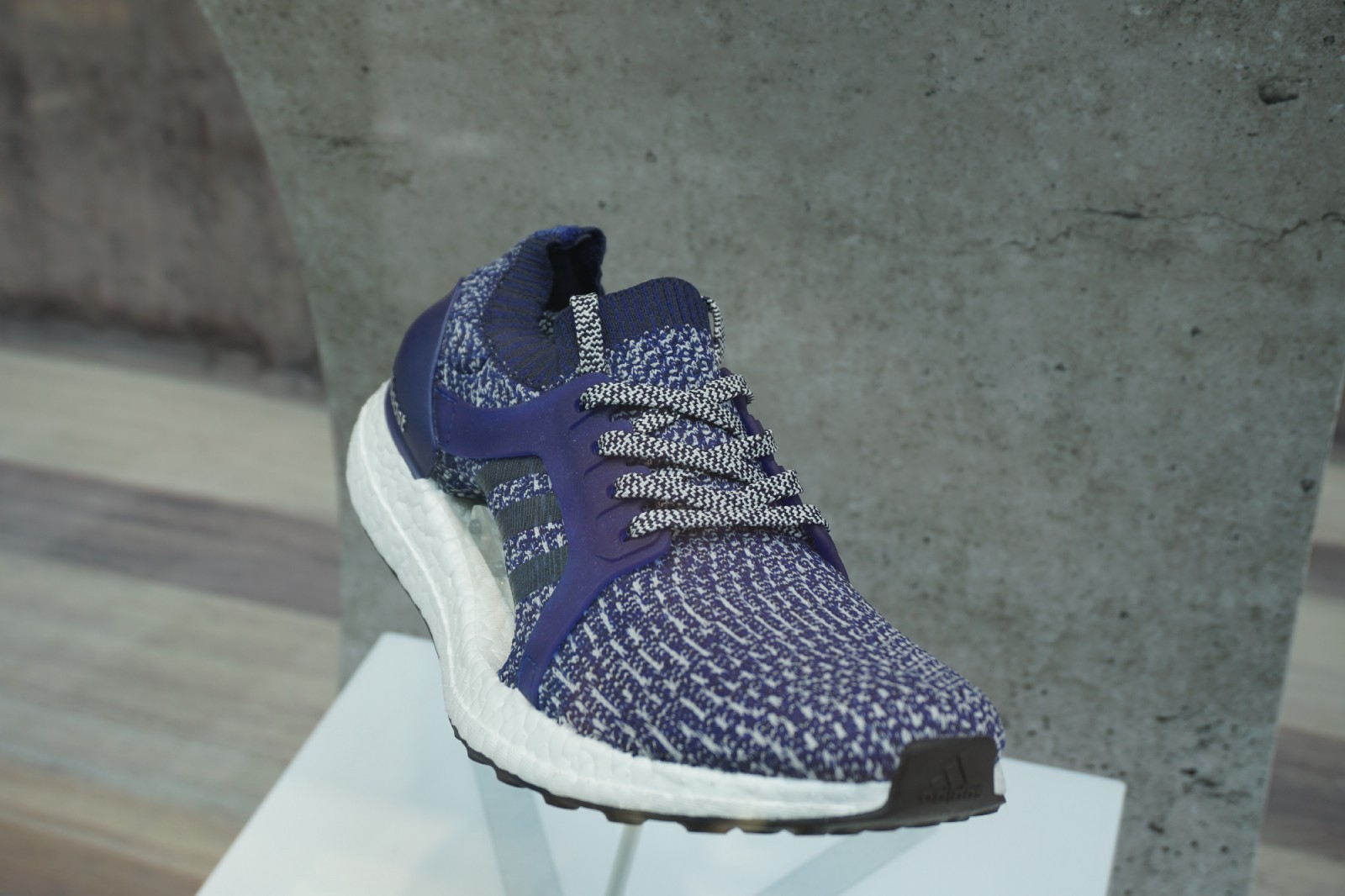 Sneakers of adidas are popular all over the world thanks to the functionality for sports. Additionally, the form and design are also loved, so numerous people wear adidas on a daily basis. Especially, kicks of adidas Originals such as Stan Smith are perfect for fashion.
▶︎▶︎Check out Adidas sneakers on Amazon.com!
4. Sports Lab by atomos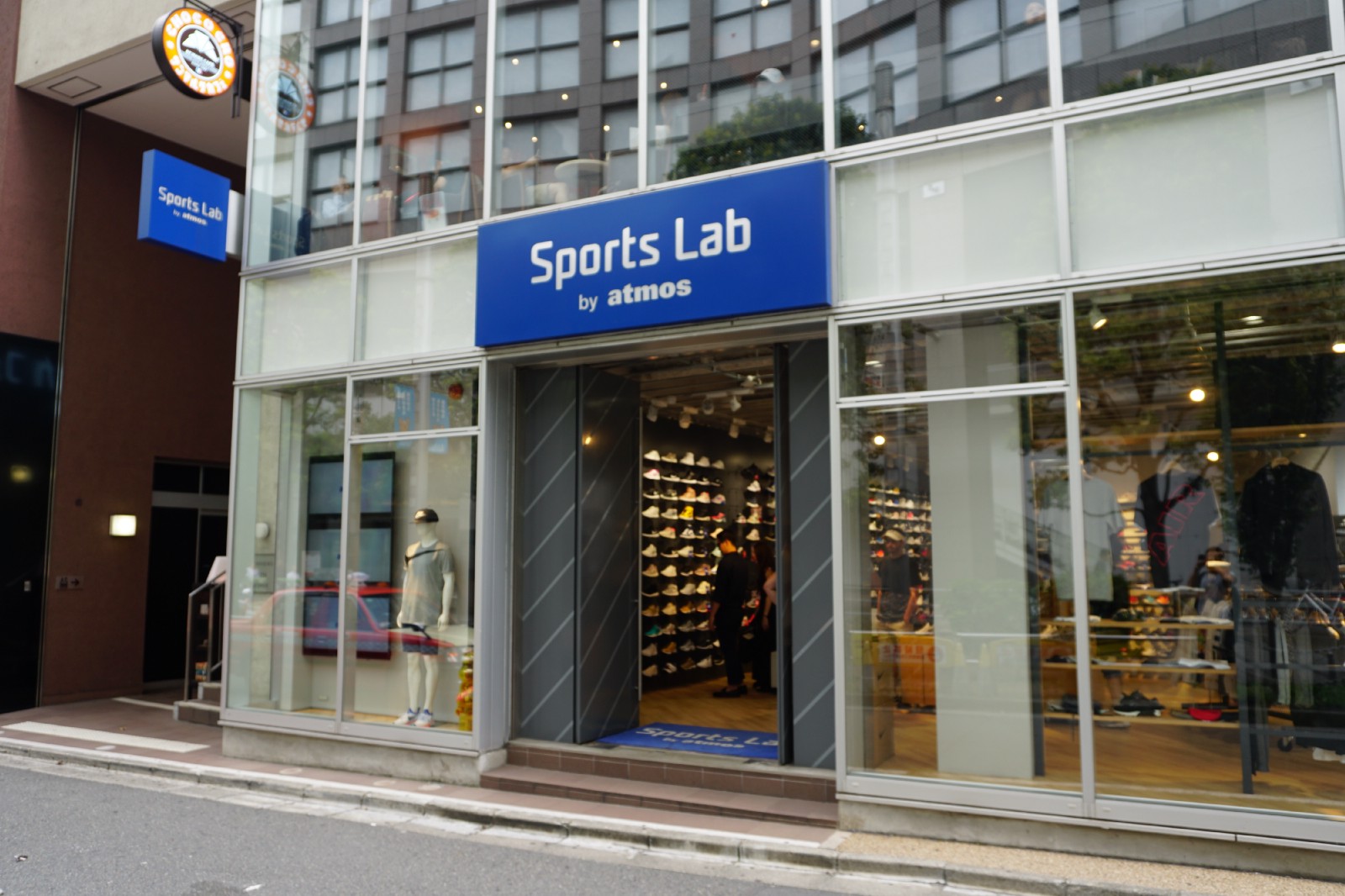 Sports Lab by atmos is atmos's another store with the theme of casualness and sports. The store is filled with 360 pairs of sneakers and other apparel items of NIKE Sportswear, THE NORTH FACE, HEAD PORTER, Lily Brown, etc.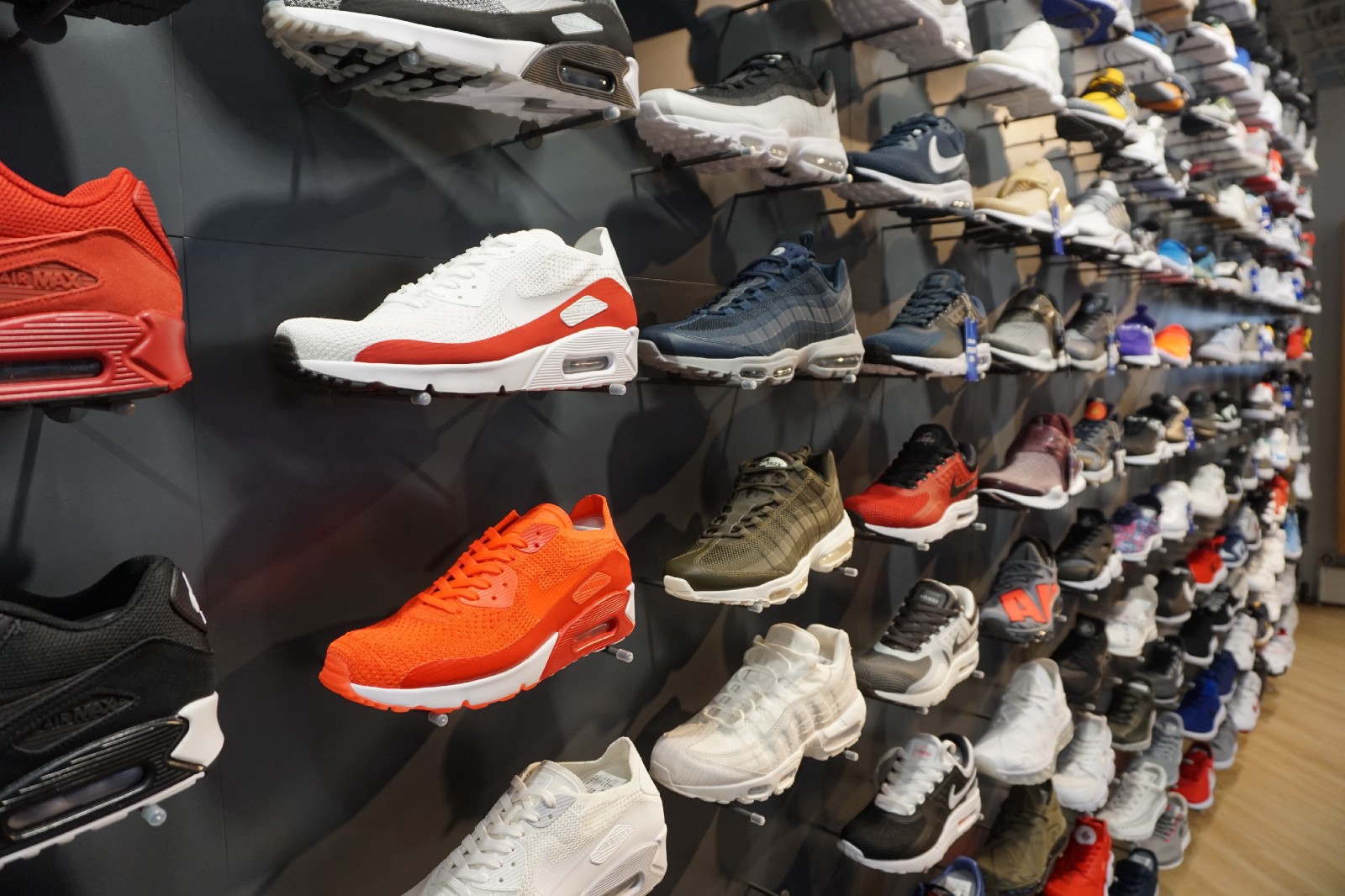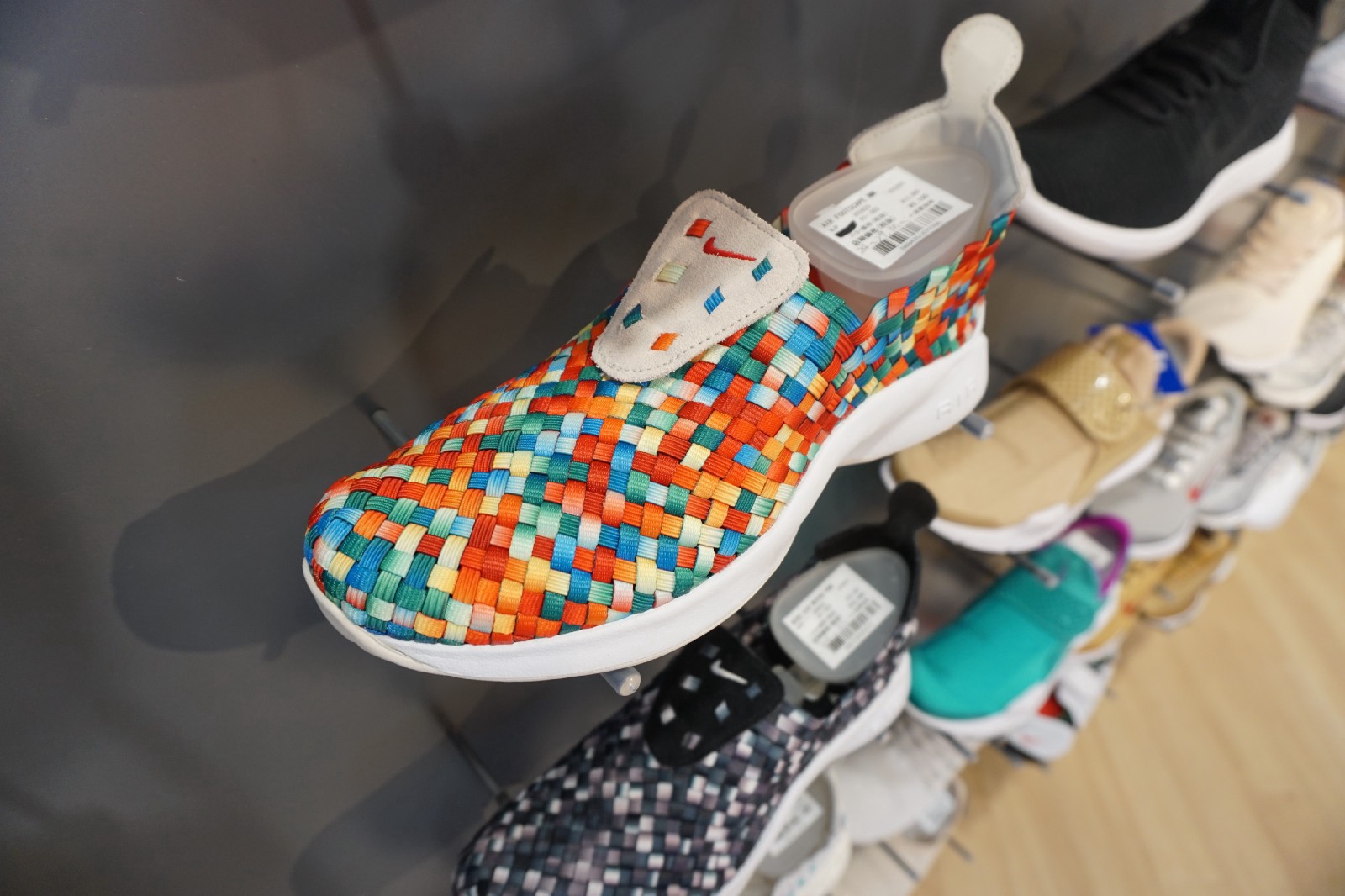 Sometimes, you would see limited kicks you can't find except here. If you have a weekness for limited offers, visit Sports Lab by atmos.
5. ABC-MART Shinjuku Main Blanch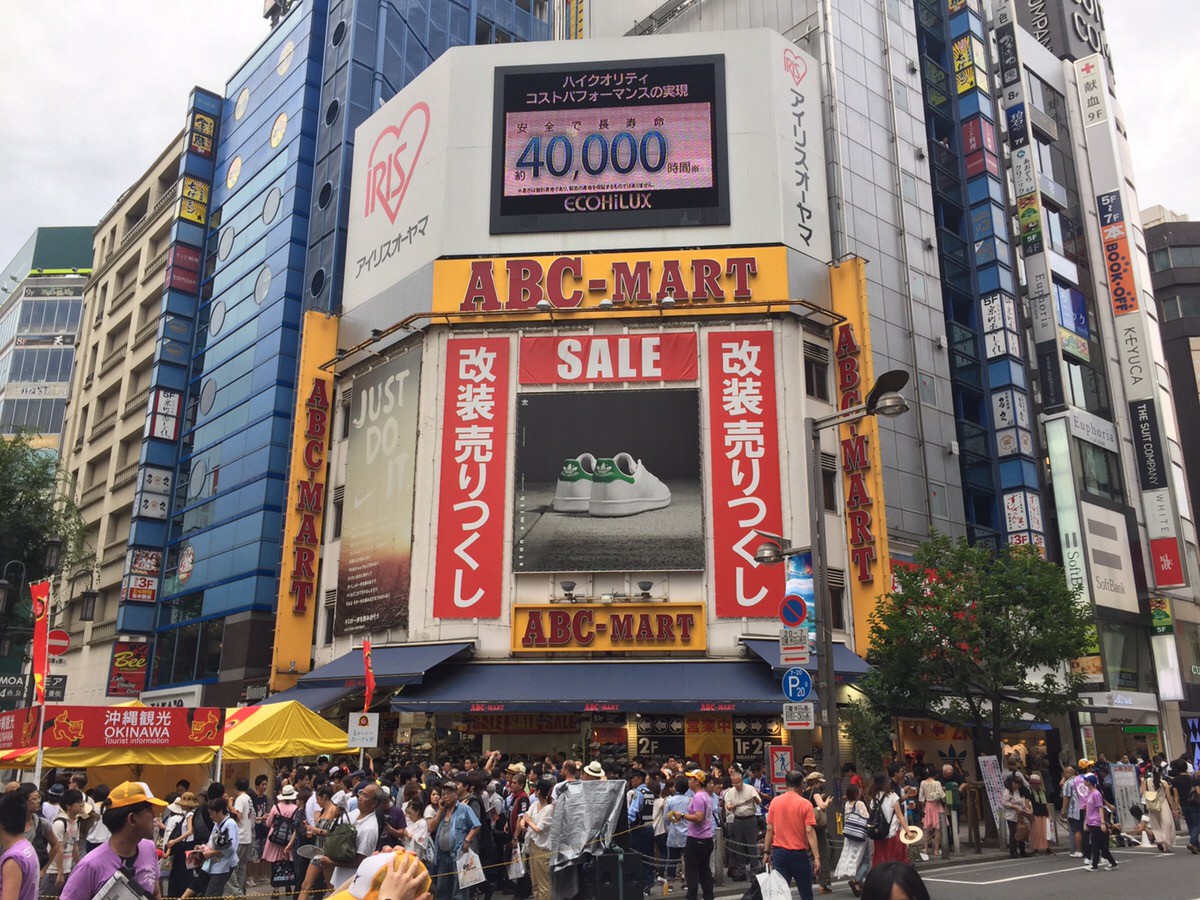 ABC-MART is the biggest shoes retail store in Japan. There are less than 800 stores in Japan and less than 200 overseas. Numbers of trendy sneakers are on display on a couple of floors of ABC-MART Shinjuku Main Blanch. They deal in most of famous brands such as adidas, Nike, New Balance, Converse, PUMA, Vans, Reebok and so on.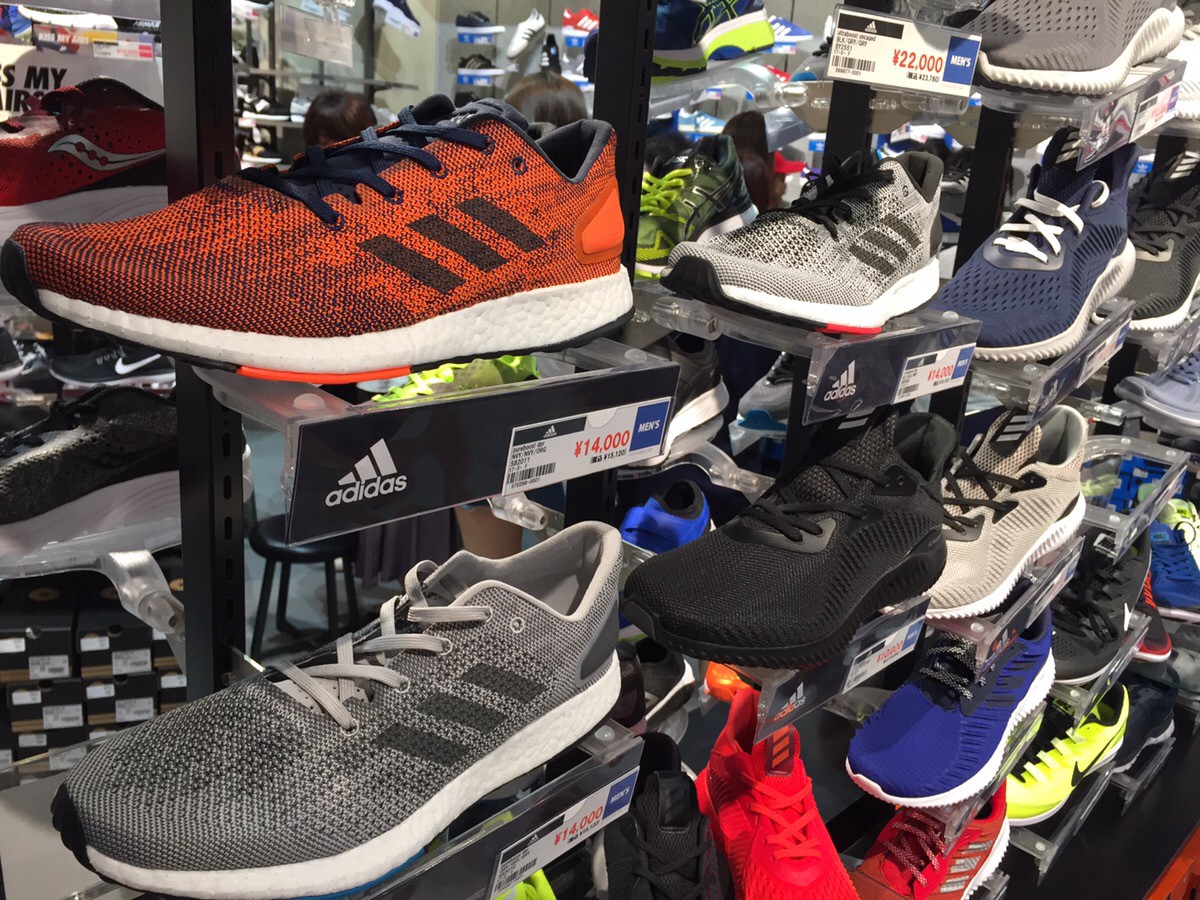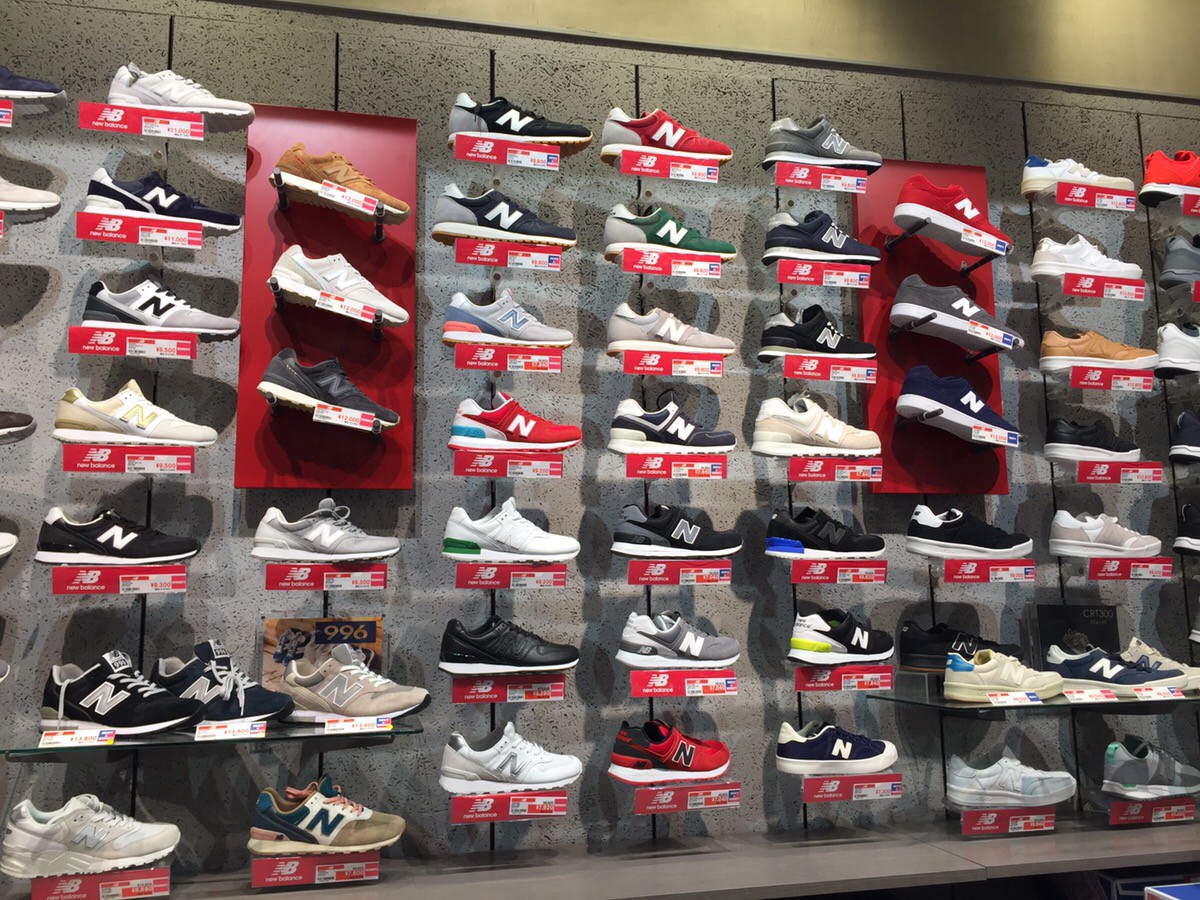 With a little luck, you would get your favorite sneakers at a bargain price since the rate of ABC-MART are very competitive. Staff are also very generous, so you can easily ask them for the proper size of your favorite kicks in English of course.
+1. Shinjuku Lumine EST
Lumine Est is one of the largest department stores in Shinjuku, which is quite popular especially among ladies. You should visit the chic and stylish shoes shop Haruta in the complex for the trendy leather kicks at an affordable rate. Check the details about the store with the best deals.
<<MAP>>
▽Also want to check more coolest sneaker shops in Tokyo??▽
The 5 shops are located within 5 mins walking distance from Shinjuku Station. It is easy to visit all of them within a couple hours. Let's find your kick partner in the center of Tokyo. If you look for further information about Shinjuku or shopping in Tokyo, we recommend you these articles below!!
▽Related Articles▽
▼Editor's Picks▼
---