7 Best Japanese Eyeglasses Shops
Megane Shops: Stylish and affordable eyewear in Japan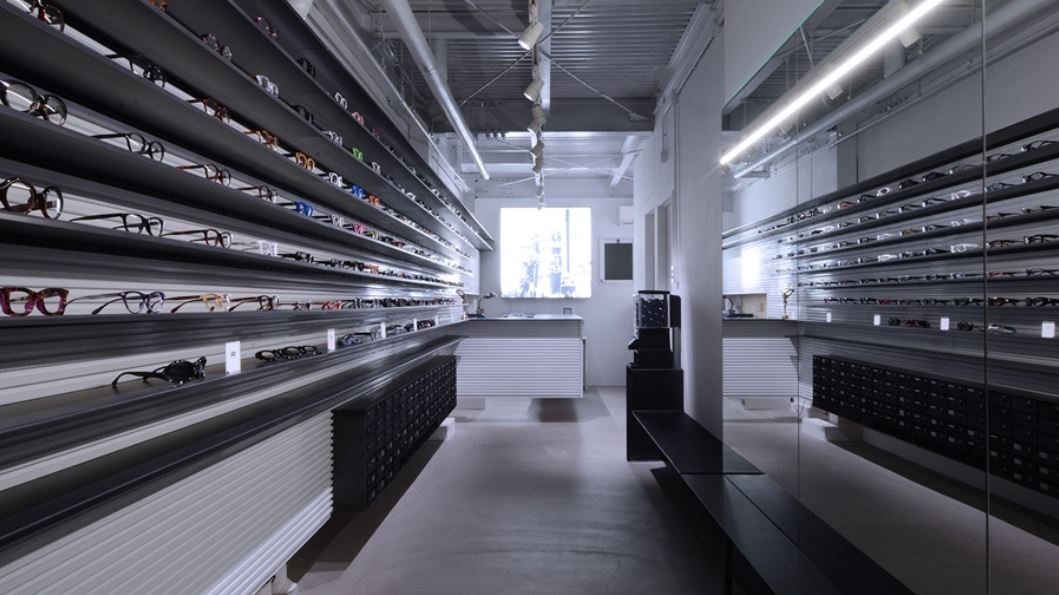 When traveling to Japan, buying eyeglasses is most probably not the first thing in foreign visitors' minds. But did you know that there are many eyeglasses shops in Japan that are affordable and quick in making your prescription glasses?
These eyeglasses shops, or Megane shops (眼鏡ショップ) as they're known here, are so convenient that it is starting to become popular among travelers to get prescription glasses when they travel to Japan.
There are many shops from where to choose, that it might be difficult to make a decision. In this article, I will show you 7 of the most popular eyewear shops in Japan.
Whether you're looking for prescription glasses or fashionable sunglasses, you will hopefully find here the shop that can provide the kind of service you are looking for!
---
1. JINS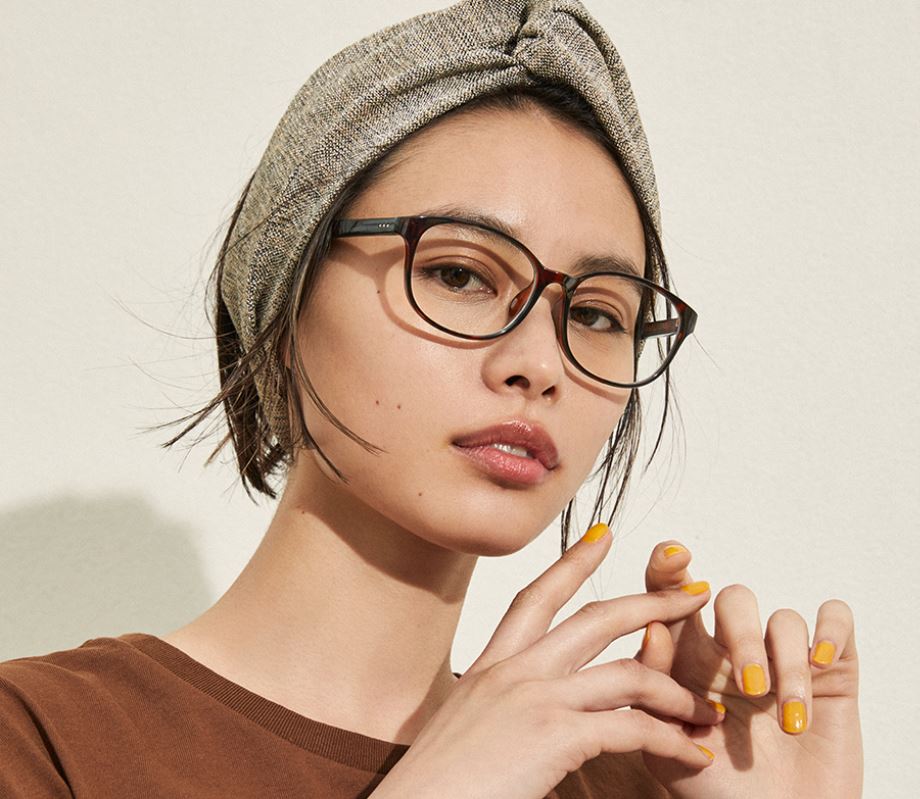 The first eyewear shop on this list is JINS(ジンズ). JINS opened its first shop in 2001 and has ever since grown at a great pace. Currently, there are over 370 shops in Japan and over 180 shops abroad.
Their concept is to enrich your life by providing the most stylish eyewear at the lowest prices. They provide over 3,000 types of frames and a pair of glasses can cost you as little as 5,000 Yen including the prescription lenses.
Within their wide variety of frames, they have collaboration designs with Anime themes such as Doraemon and My Hero Academia.
Official Website: https://www.jins.com/us/
2. Zoff

Zoff(ゾフ) is another eyewear shop that opened its first shop back in 2001. They have currently over 220 shops across the country and are especially popular for the simplicity and speed of the process when buying prescription glasses.
After buying the glasses, it can take as little as 30 minutes for them to be ready. They also provide cheap prices starting from 5,000 yen.
One of their famous frames is the "Zoff Smart" which is made of soft plastic and is bendable, therefore are very resistant and hard to break.
Official Website: https://www.zoff.co.jp/shop/default.aspx
3. Megane Ichiba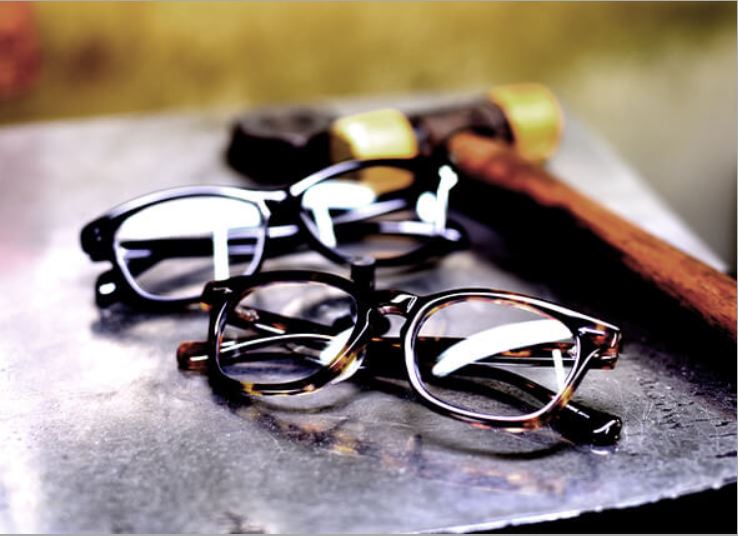 Megane Ichiba(眼鏡市場) is an eyeglasses shop owned by a company called "Meganetop" with over 900 shops across Japan.
They are more service-oriented than the previous 2 shops, providing a careful counseling session with the customer to make sure they choose the perfect combination of lens-type and frame-type.
They also provide several guarantees to their customers after the purchase such as free prescription adjustment within 6 months of the purchase and free repairing of the glasses within a year of purchase (though it depends on the damage).
Official Website(in Japanese): https://www.meganeichiba.jp/
4. 999.9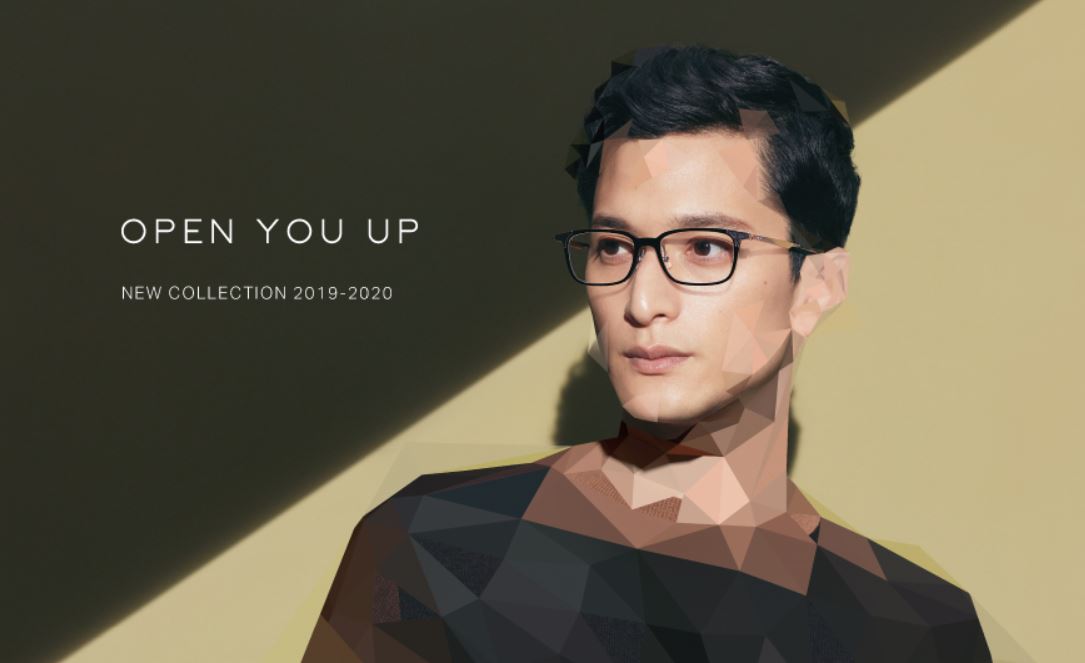 999.9(Four Nines) is an eyeglasses shop that started as just an eyeglasses frame manufacturer in 1995. The Name "999.9" comes from the quality indication of pure gold. It implies high-quality, but without forgetting to improve aiming at 1,000.
Their frames are all about comfort. Since they are focused on providing high-quality frames, they are not cheap, but they are committed in providing you the best eyeglasses that fit perfectly to each customer.
There are over 25 shops around the country, but you can also find 999.9 frames in other eyewear shops. It is a popular choice especially for adults in their 20's and 30's.
Official Website: https://www.fournines.co.jp/en/
5. Paris Miki/Megane no Miki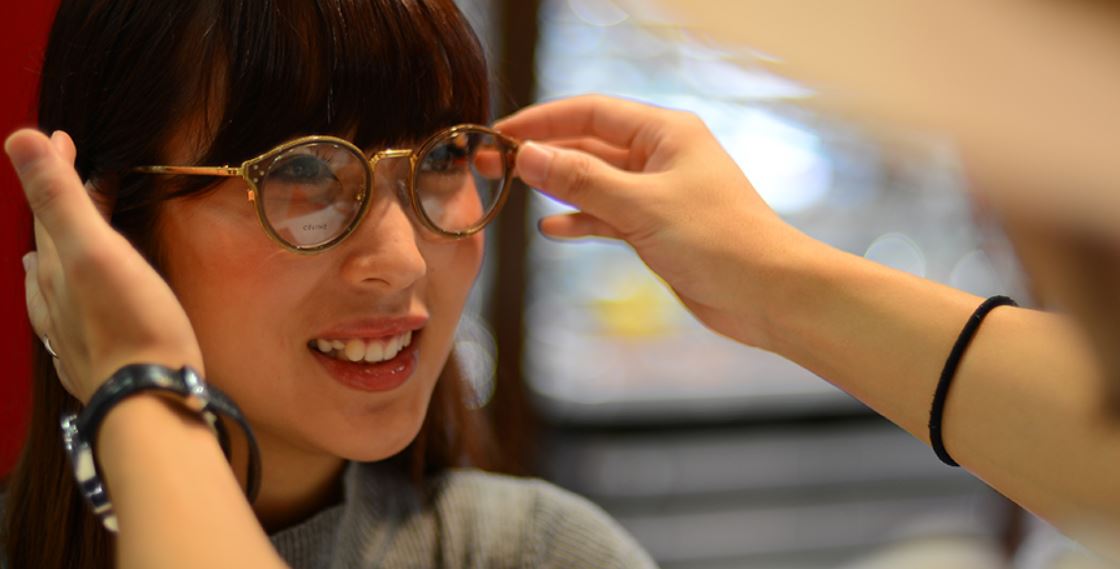 Paris Miki(パリミキ) as known in East Japan, or Megane no Miki(メガネの三城) as known in West Japan. It has been in business since 1960 and has over 700 shops around the country.
They have a wide variety of frames and lenses, with price ranges starting from 5,000 Yen.
One of the features that make this place popular is the eyewear counseling using "Mikissimes Design System". It consists of taking a photo of your face and an A.I. will choose some eyeglasses style options based on your facial features. If you can't seem to choose a design that day, they will print out the image of you wearing the glasses chosen by the A.I. so you can take back home.
Official Website: https://www.parismiki.com.sg/
6. Factory 900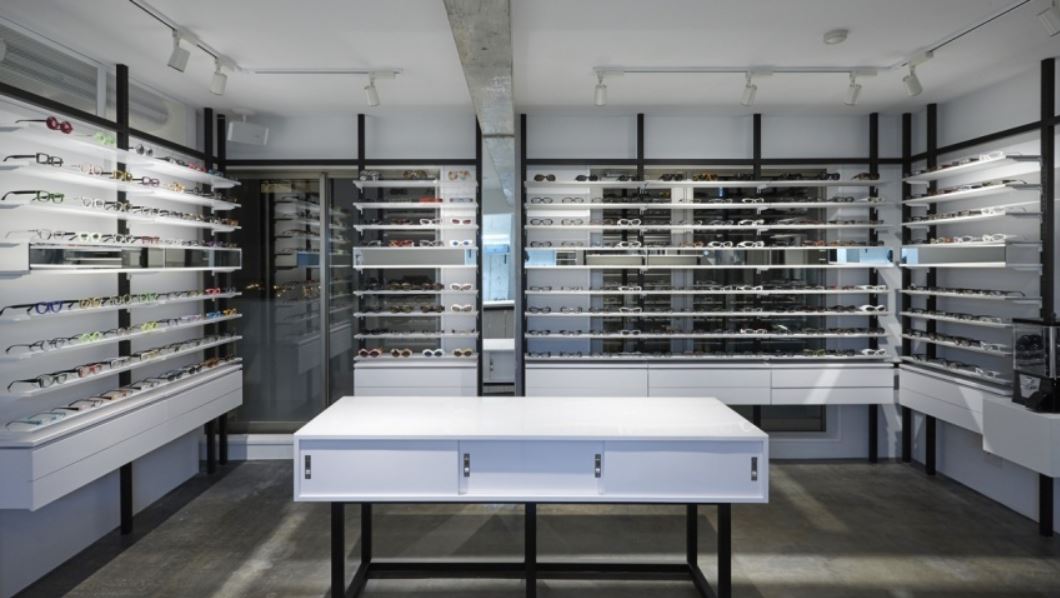 If you are looking for a more unique approach in design, then Factory 900(ファクトリー 900) is where you want to go, as their brand concept is " THE FUTURES EYEWEAR ".
The brand initiated in the year 2000, but they have been making eyeglasses frames for over 80 years. They have always challenged themselves to pursue state-of-the-art styles, to the point that they have received international awards for their designs.
They have only 2 official shops located in Tokyo and Osaka, but you can find their frames in many eyeglasses shops around the country. Their frames are relatively expensive, but you will find frame designs that you won't find anywhere else.
Official Website: https://www.factory900.jp/en/
7. OWNDAYS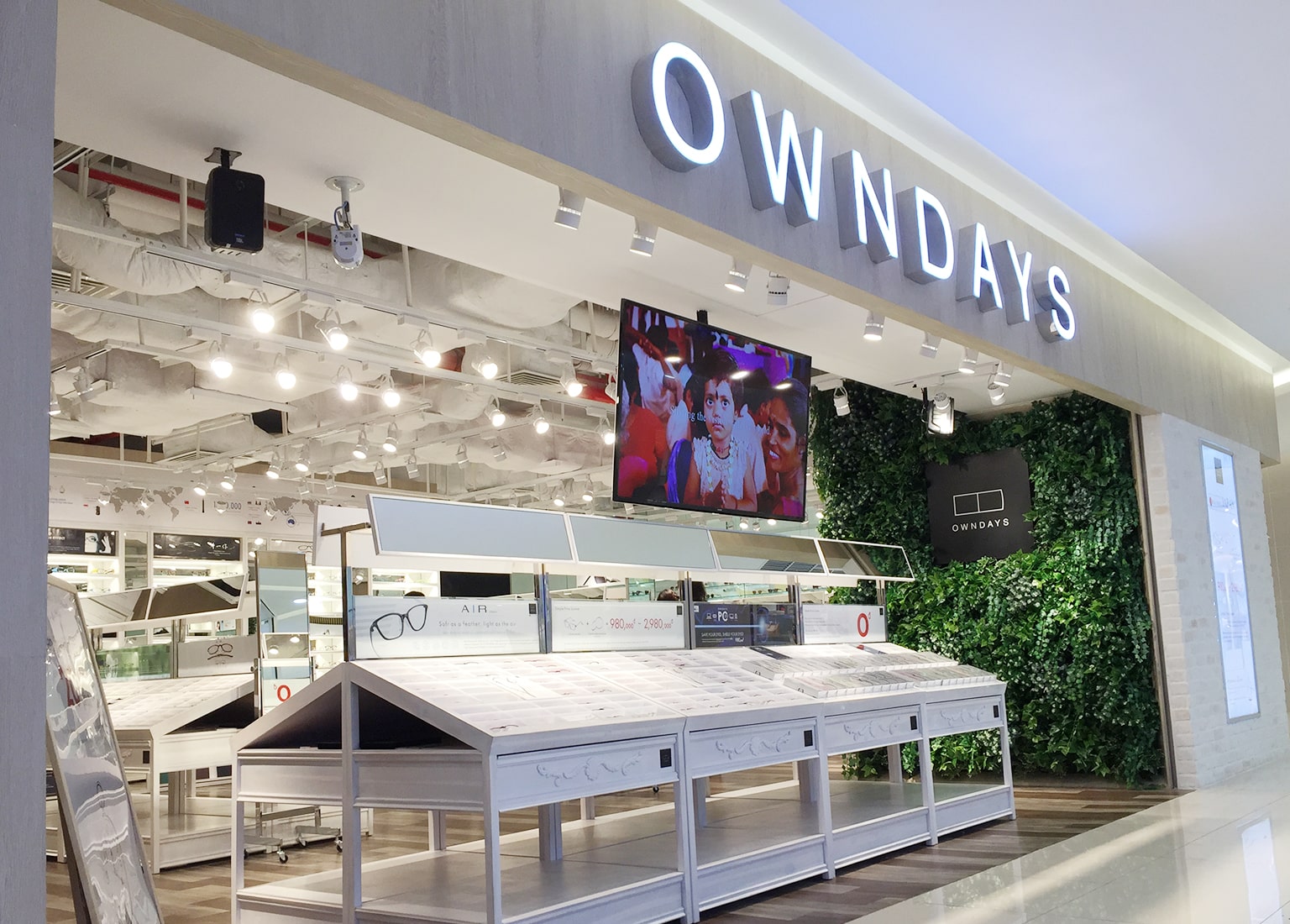 The last eyeglasses shop on our list is Owndays(オンデーズ) which opened its first shop in 2002.
They have over 300 shops in and out of Japan, and their prescription glasses are available from 4,980 Yen.
Owndays puts importance in customer service and therefore have multi-language speaking staff, so you don't need to worry about that aspect.
One thing that stands out from Owndays is the charity work that they do around the world. A portion of their profit goes to fund an organization that provides eye exams and gives prescription glasses to people who can't afford it.
Official Website: https://www.owndays.com/jp/en
---
Want more ideas for things to get in Japan? Check out the following articles!
▽Related Articles▽
▼Editor's Picks▼
---