Best Starbucks Japan Tumblers to Buy
Must-Buy Starbucks Japan Merchandise: Sakura Theme, City Tumbler and more

Starbucks Japan limited merchandise collections are released several times a year with various seasonal themes including Sakura (cherry blossoms), Christmas and New Year. Additionally, there are exclusive regional collections which are only sold at certain areas and stores. These limited-edition products such as tumblers and mugs are only sold at Starbucks stores in Japan. They are highly popular items for souvenirs and tend to sell out very quickly after being released.
A variety of products are available on Starbucks Japan merchandise such as mugs, stainless bottles, gift card, etc, but the most popular item is tumblers. Tumblers are very useful item for daily life, and also you can bring your own tumbler to a Starbucks store for your beverage and get some discount. From traditional Japan theme to seasonal designs, various tumblers are sold at Starbucks stores in Japan and they are popular around the world.
In this article, I would like to introduce some of the most popular Starbucks Japan tumblers which you may consider adding them on your shopping list in Japan! So let's check them out 🙂
▶ Shop Starbucks Japan-Exclusive Drinkware
*Please note that this article contains affiliate links.
Sakura Collection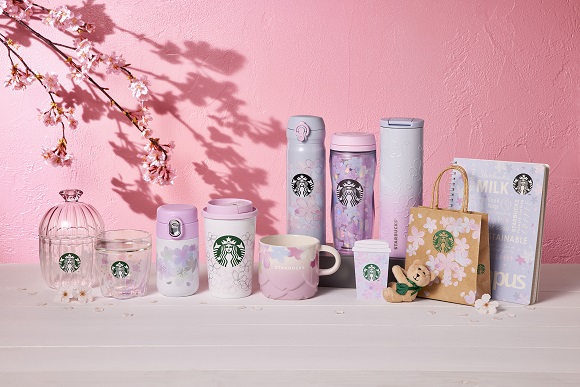 Starbucks Japan Sakura Collection is doubtlessly the most popular Starbucks merchandise collection which is released in Japan every spring. The beautiful and elegant cherry blossom theme tumblers and mugs are on super high demand that tend to sell out quickly after being released.
The collection is usually released twice during the season with different themes. Check the link below to see more details about the collection.
You Are Here Collection
Starbucks Coffee's You Are Here Collection collaborates with numbers of cities and countries across the world, and it's a popular collective series. The Japan edition features mugs and stainless tumbler with limited designs inspired by traditional Japanese motifs such as Mt Fuji, Cherry Blossoms, Castle and Bonsai Tree.
Moreover, the You Are Here Collection in Japan is also available with seasonal themes featuring four different seasons in Japan (spring, summer, autumn and winter) which are on sale only limited time of the year. You can see the full list from the attached link below.
Japan Geography Series
Starbucks Japan Geography Series offers tumbler, mug and stainless bottle with limited designs collaborating with 18 cities in Japan including Tokyo, Kyoto, Osaka, Hokkaido and Okinawa. The collection features famous sights and motifs from each city such as a geisha girl in Kyoto, the great Buddha statue in Nara and Takoyaki in Osaka.
The products are sold only within their prefectures, making them perfect regional souvenirs. See the full line-up of the Starbucks Japan Geography Series from the link below!
Been There Series
Been There Series offers mugs and other items that are sold exclusively in cities around the world, featuring original designs with scenery, landmarks and specialties of each city. The products are highly popular for souvenirs as a proof of visiting a Starbucks store in each city. The series started in Japan in 2021 and currently mugs are available in 20 cities as well as stainless bottles and Starbucks cards available in some areas.
Airport Collection
Starbucks Japan sells two "airport only" tumblers in Japan. One of them is available at Starbucks stores at most of the airports in Japan and features a special design with famous Japanese landmarks such as Tokyo Tower, Mt Fuji and a temple. The other one is slightly more exclusive as it's sold only at the Starbucks store in Haneda Airport.
Starbucks Reserve Roastery Tokyo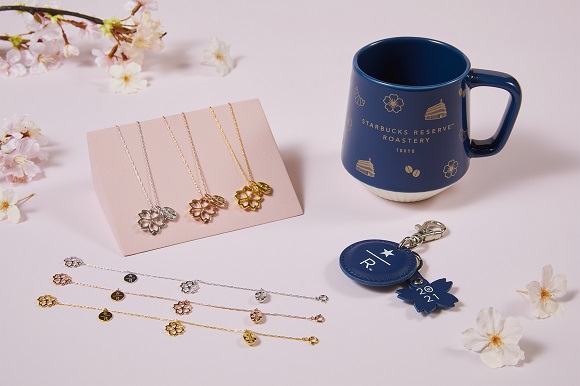 STARBUCKS RESERVE ROASTERY TOKYO is a 32,000-square-feet, 4-story building that opened in Tokyo in early 2019 as the largest Starbucks branch in Japan. The store offers a huge drink menu and exclusive food menu as well as the limited merchandise that is only sold at this branch including tumbler and mug.
STARBUCKS RESERVE ROASTERY TOKYO releases their own Sakura collection inspired by Japanese cherry blossoms. Comparing to the regular Starbucks Japan Sakura Collection, their drinkware collection has more sophisticated and minimalist designs. Click the link below and check all the items and limited food and drinks from the SAKURA COLLECTION of STARBUCKS RESERVE ROASTERY TOKYO.
Summer Collection
Starbucks Japan Summer Collection is usually released in early summer (April-May) lining up the cute and summerish drinkware which is available to purchase on Starbucks Japan stores and its online store. The collection includes tumblers, mugs and stainless bottles with limited summer designs using motif like ocean, seashells, whale and pastel colours.
You can check the full line-up of the collection from the link below!
Anniversary Collection
Starbucks Coffee celebrates its anniversary with limited merchandise "Anniversary Collection" which is released in September every year. The collection includes tumblers, mugs and beverage card with motif of the icon of Starbucks Coffee, Siren (the twin-tailed mermaid from Greek mythology). The plush bear with limited design is also available.
Halloween Collection
Starbucks Japan Halloween Collection is released in October featuring cute and spooky Halloween themed merchandise with the iconic Halloween motif like black cat, ghost, jack-o-lantern. The collection includes mug, tumbler, bottle, teddy bear and beverage card which you can enjoy Halloween at home with.
Christmas Collection
Starbucks Japan Christmas merchandise collection is released every year before the Christmas season starts and it's a perfect gift to celebrate Christmas. The collection features a wide variety of products including tumblers, mugs and stainless bottles with cute and festive Christmas motifs such as Santa Claus, Reindeer, Christmas tree and snow.
During the Christmas season, Starbucks Japan also releases limited food and beverages. You can check the full line-up of the collection from the link below!
New Year Collection
Starbucks Japan celebrates the new year with their New Year drinkware collection which was first released in 2018 New Year season, and it's been extremely popular. The collection features traditional Japanese New Year symbols and lucky charms such as daruma dolls, beckoning cats, Mt Fuji and the animal of the year.
The collection goes on sale in the end of December together with the winter beverage series. Check out the line-up of the latest New Year Collection!
Valentine's Day Collection
The Valentine's Day merchandise collection is released annually, featuring a variety of drinkware including tumblers, mugs and stainless bottles with a limited design using heart motifs. The collection is released along with limited flavoured chocolate drinks and desserts that are also available only during Valentine's Day season.
Click the link below and check out the perfect Valentine's Day gifts by Starbucks Japan!
▶ Find Starbucks Japan-Exclusive Drinkware
Thanks for reading! For more information about hot and trendy travel info in Japan, please check out these articles, too!
▽Related Articles▽
▼Editor's Picks▼
---