Starbucks Japan City Tumblers and Mugs!
Limited Japan Geography Series City Tumblers and Mugs by Starbucks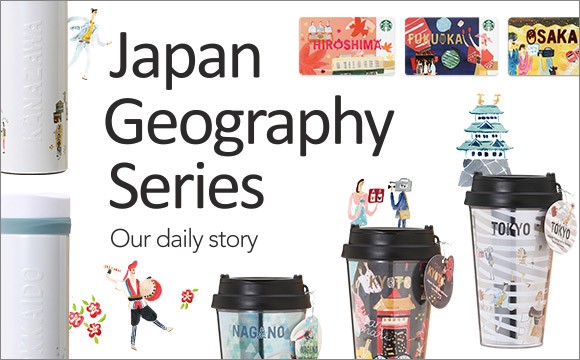 Merchandise from Japan Geography Series by Starbucks Japan can make a great souvenir to take home! The collection includes city themed tumblers and mugs!
---
Limited merchandises by Starbucks Japan have been one of most trendy items to purchase lately. As we remember, their SAKURA collection which is released every spring makes sensational hits, and other seasonal & regional "only in Japan" products are hugely popular and likely to be sold out very quickly!
One of popular collections, "Japan Geography Series" offers a fascinating product range including tumblers, featuring multiple cities in Japan. Tumblers are printed with significant features from each Japanese city, and they are only sold at Starbucks branches in each city. Don't you think it makes great regional souvenir?? On top of that, also cities' limited versions of stainless bottle, mug and Starbucks card are available.
Currently series is available in 13 different cities including Tokyo, Osaka, Kyoto and Hiroshima, and in 2018, 5 more cities are joining the collection! (Tochigi, Gifu, Nara, Nagasaki and Oita). So let's take a look at regional limited tumblers from Starbucks Japan Geography Series.
---
Japan Geography Series
Hokkaido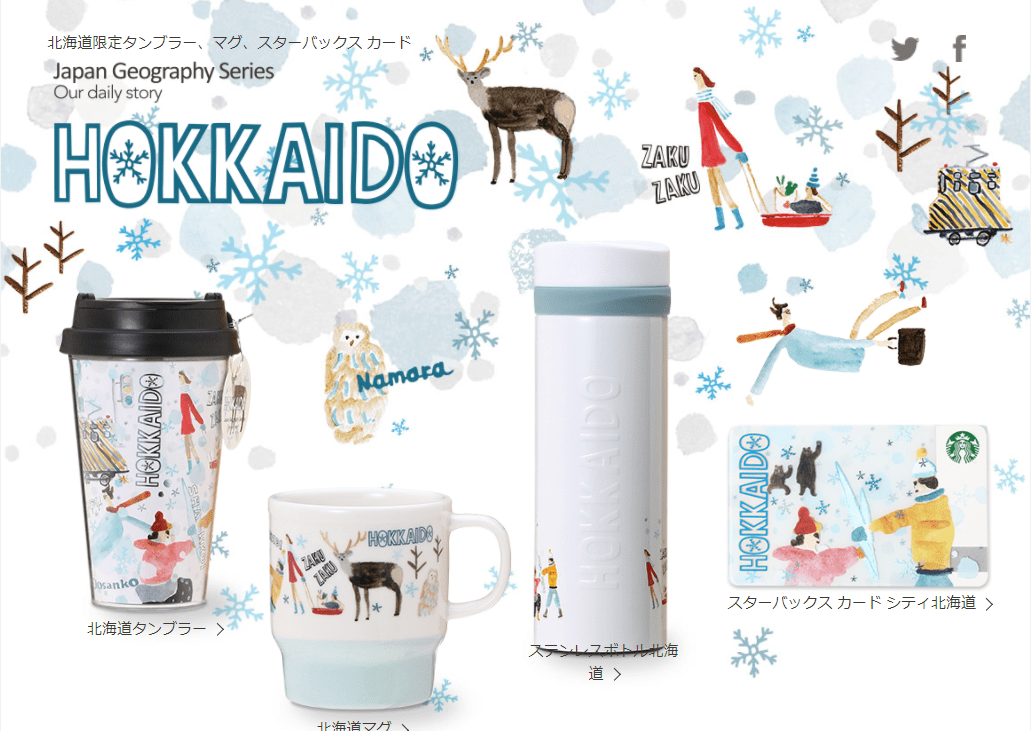 Sendai (Miyagi Prefecture)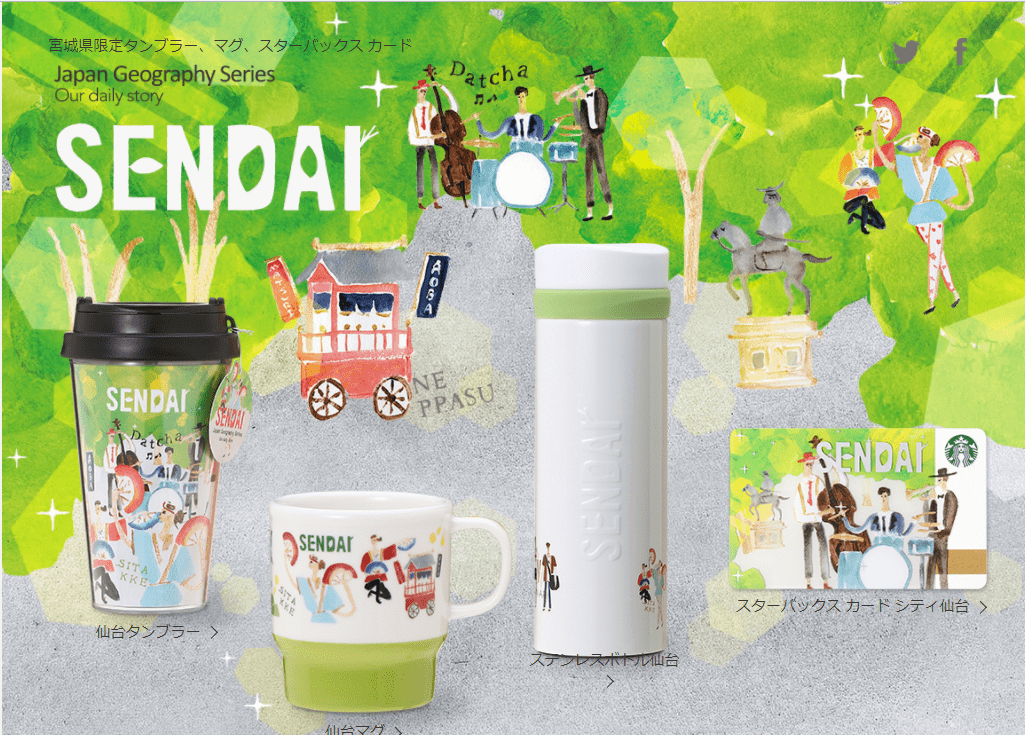 Tochigi <<new in 2018>>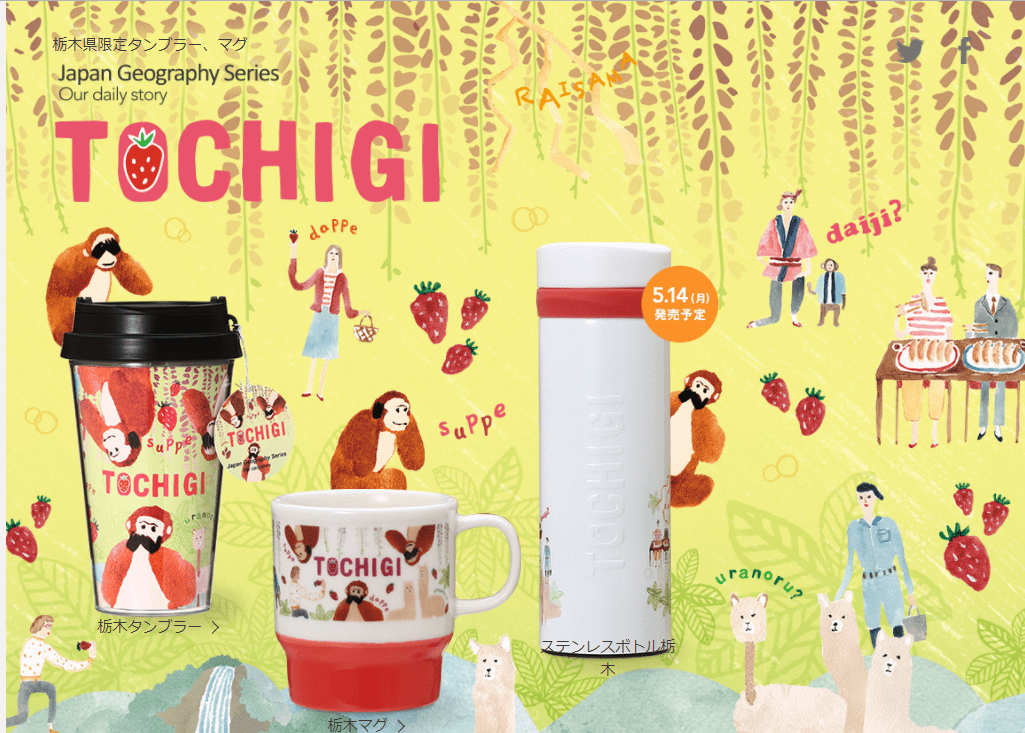 Tokyo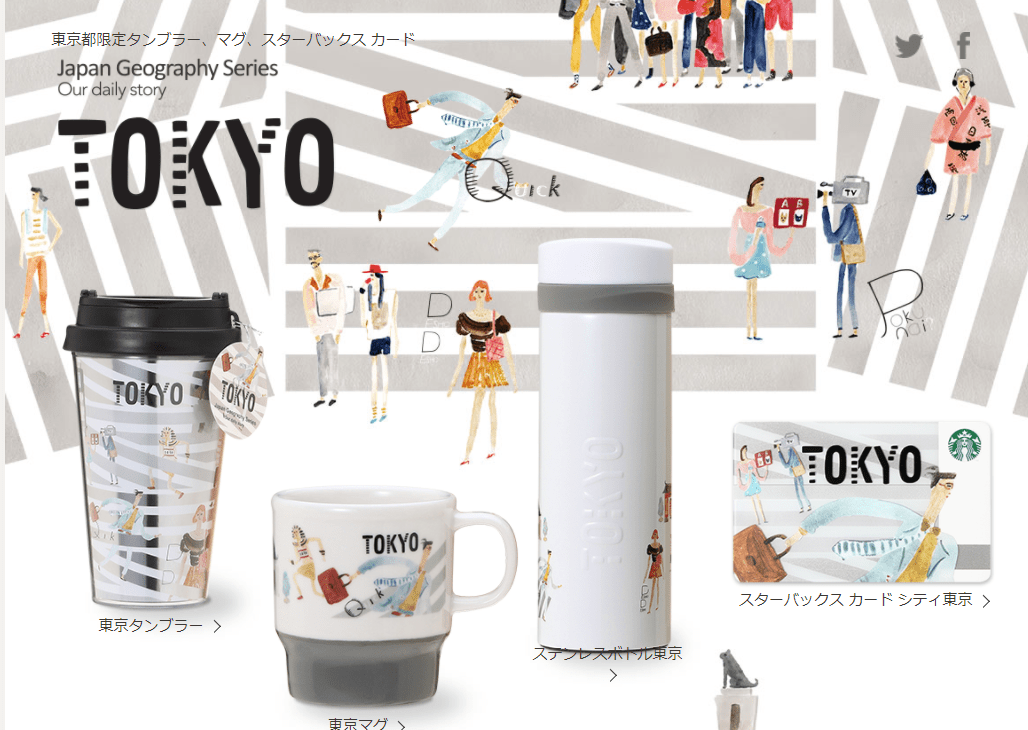 Yokohama (Kanagawa Prefecture)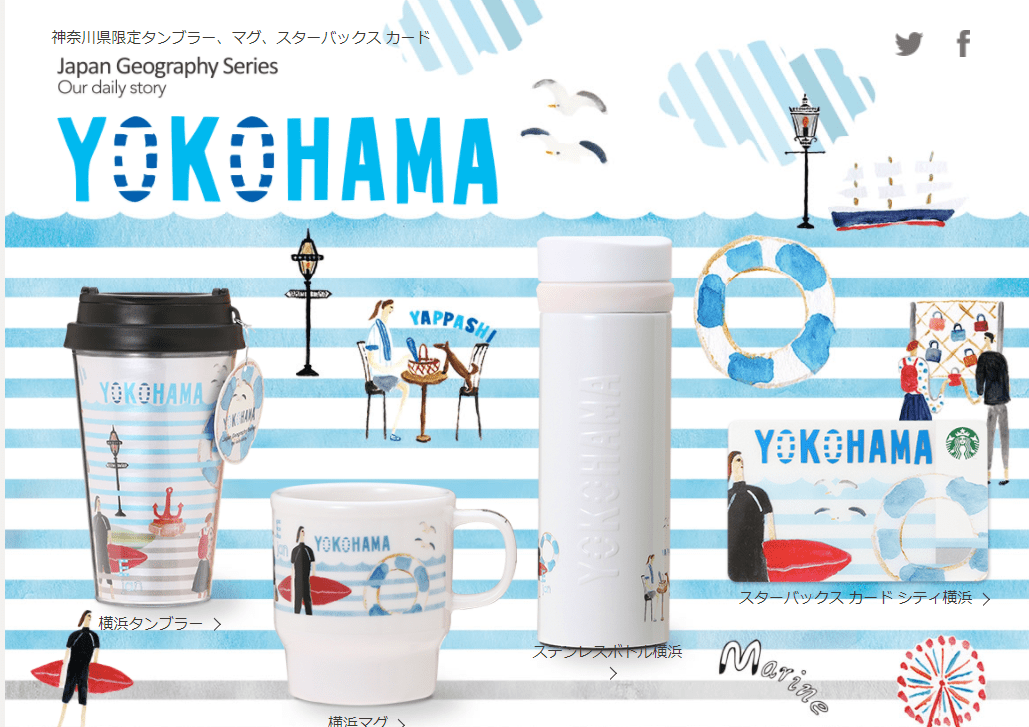 Kanazawa (Ishikawa Prefecture)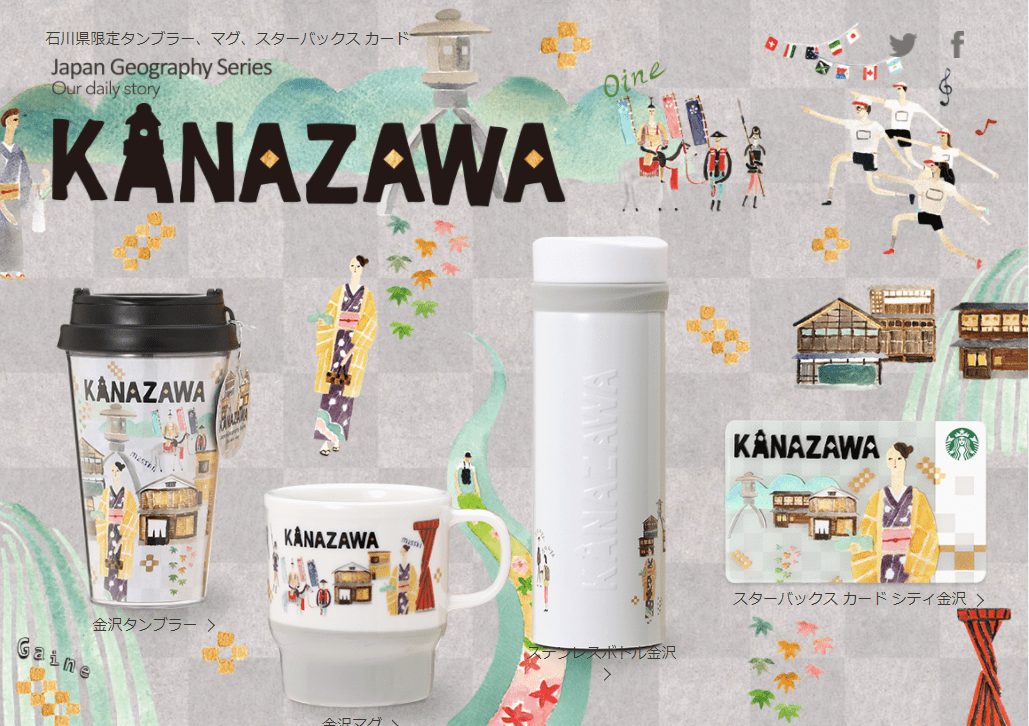 Nagano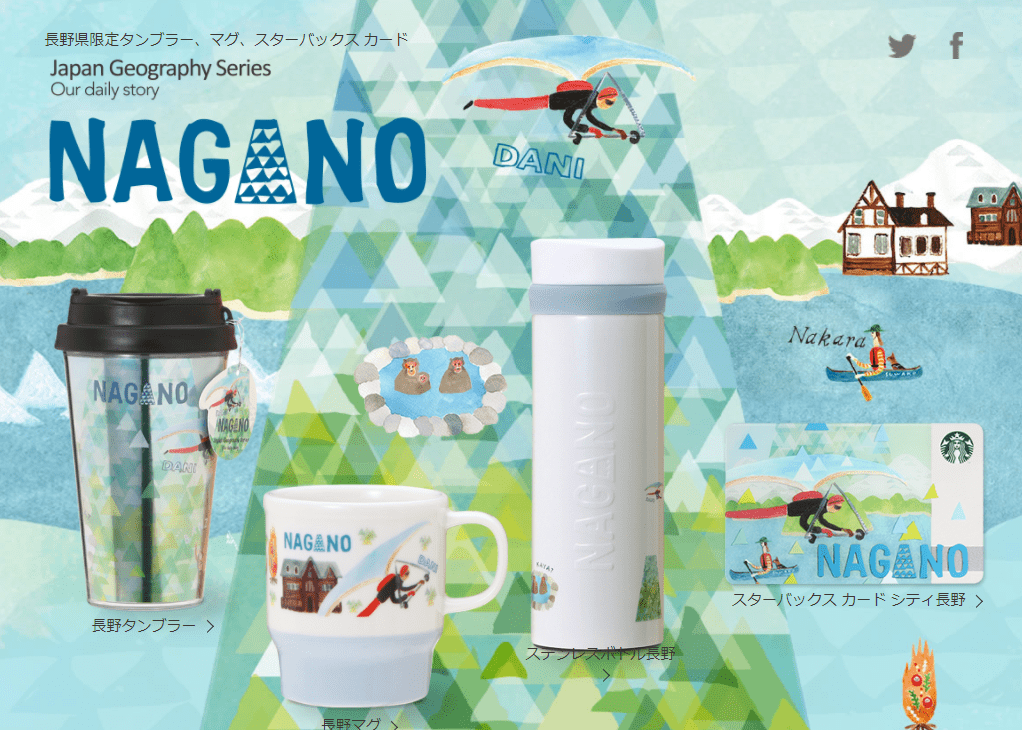 Gifu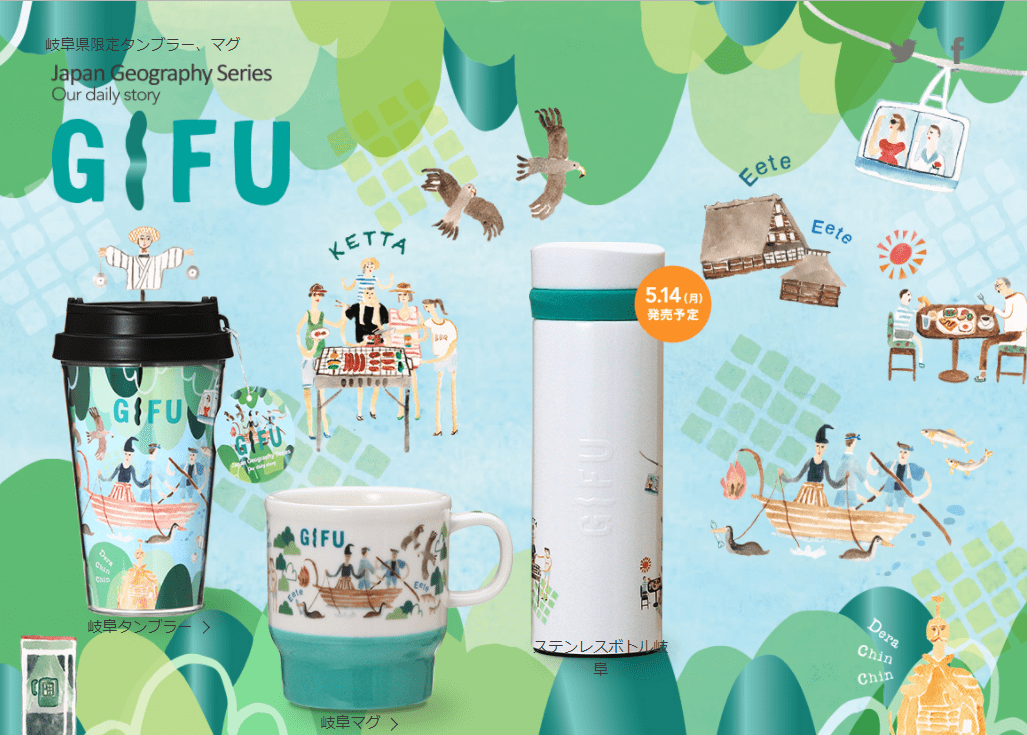 Nagoya (Aichi Prefecture)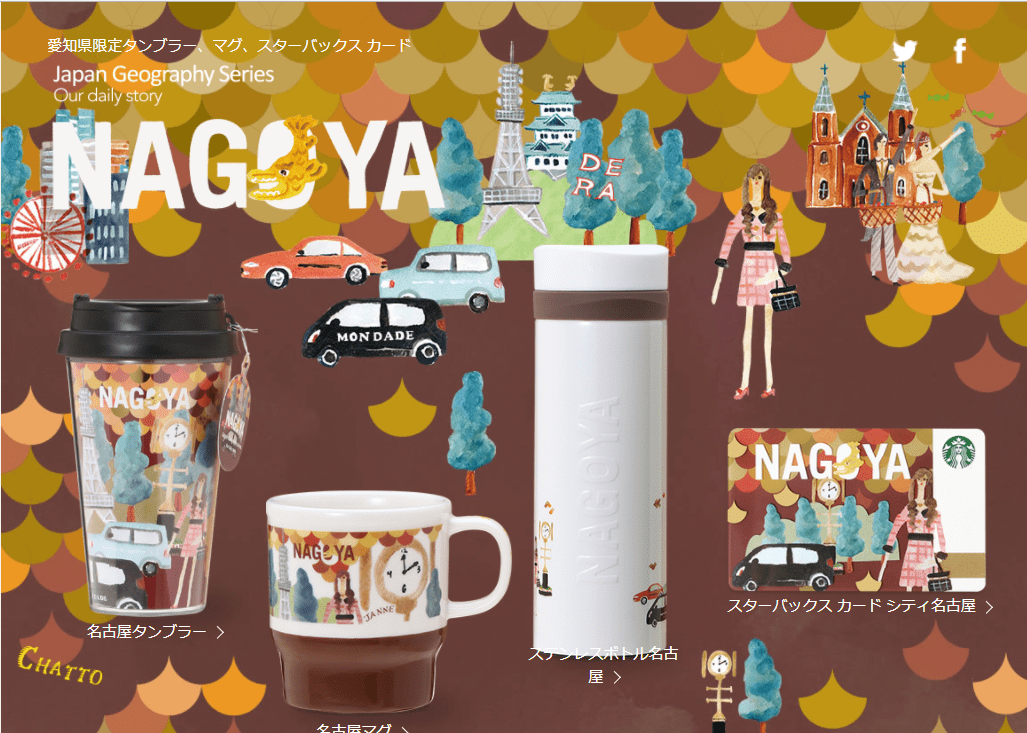 Kyoto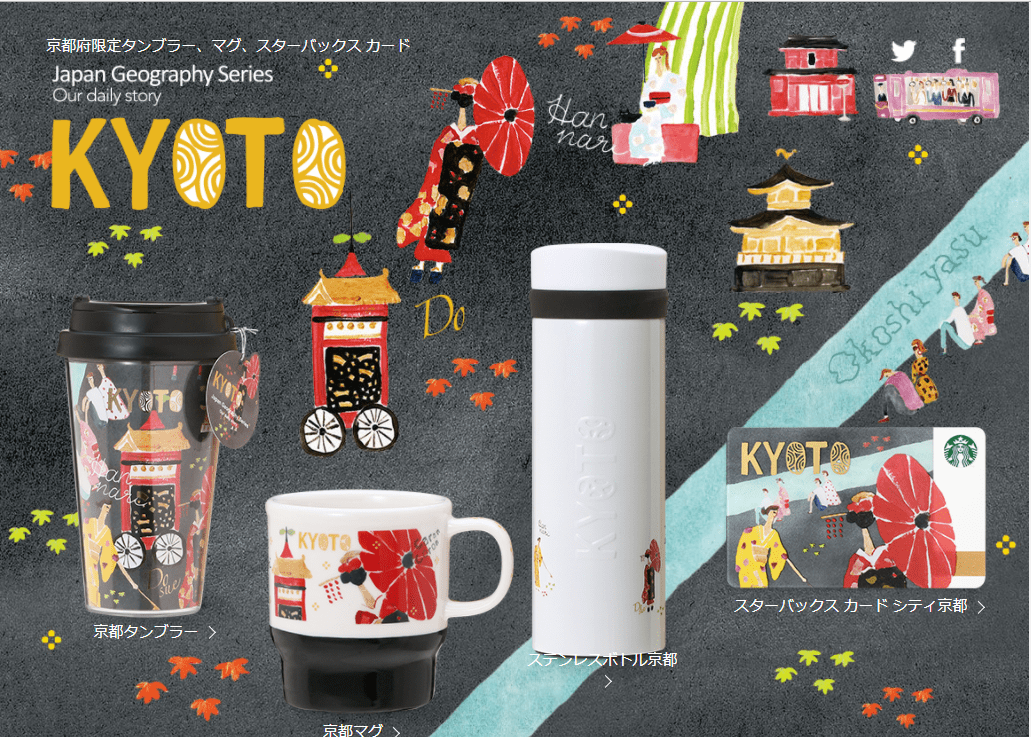 Nara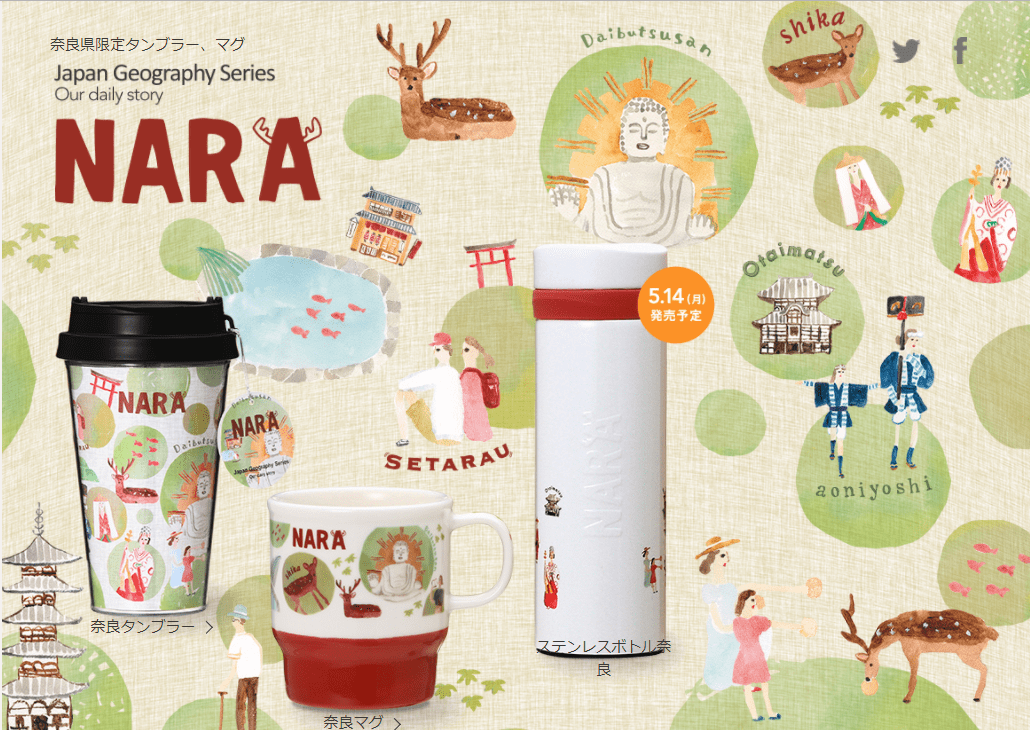 Osaka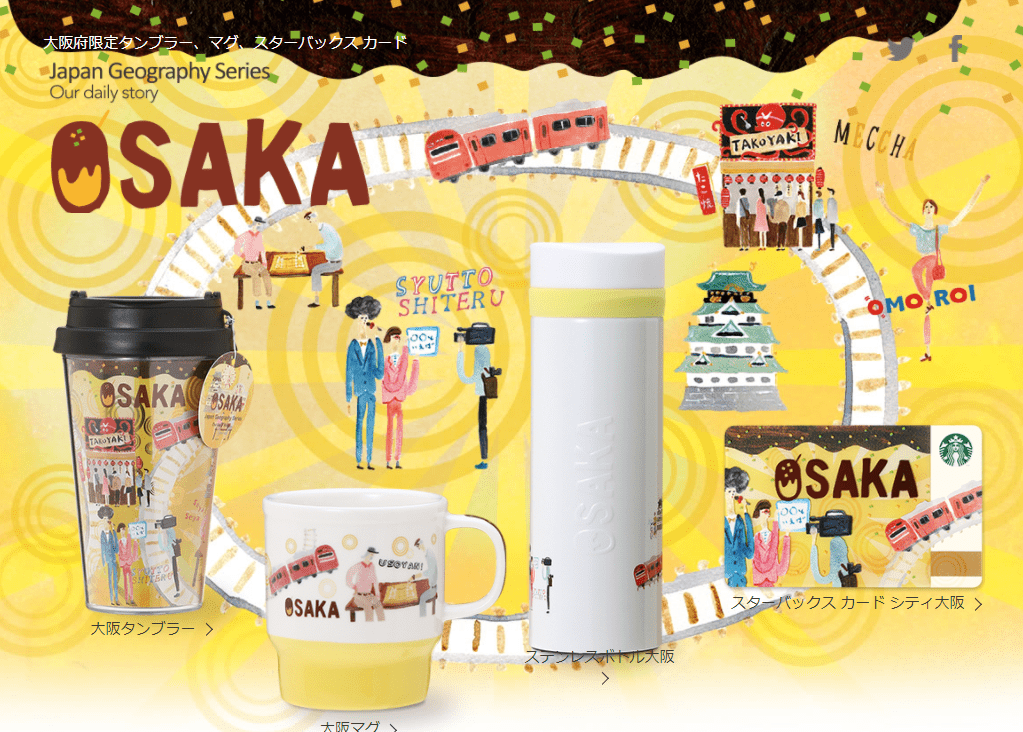 Kobe (Hyogo Prefecture)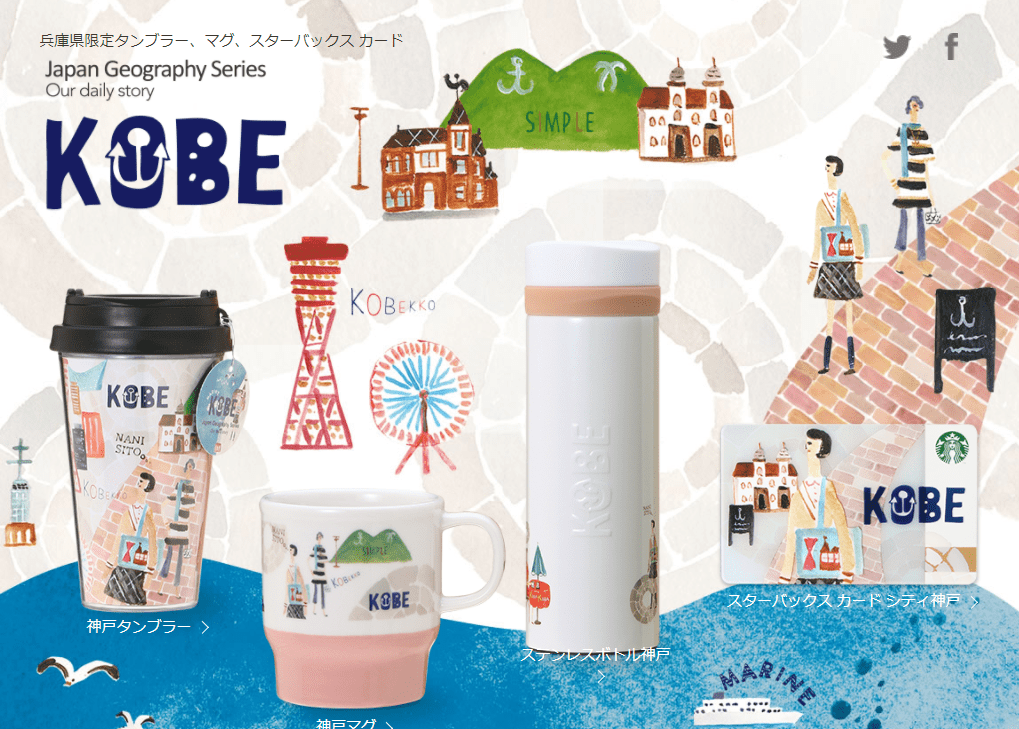 Hiroshima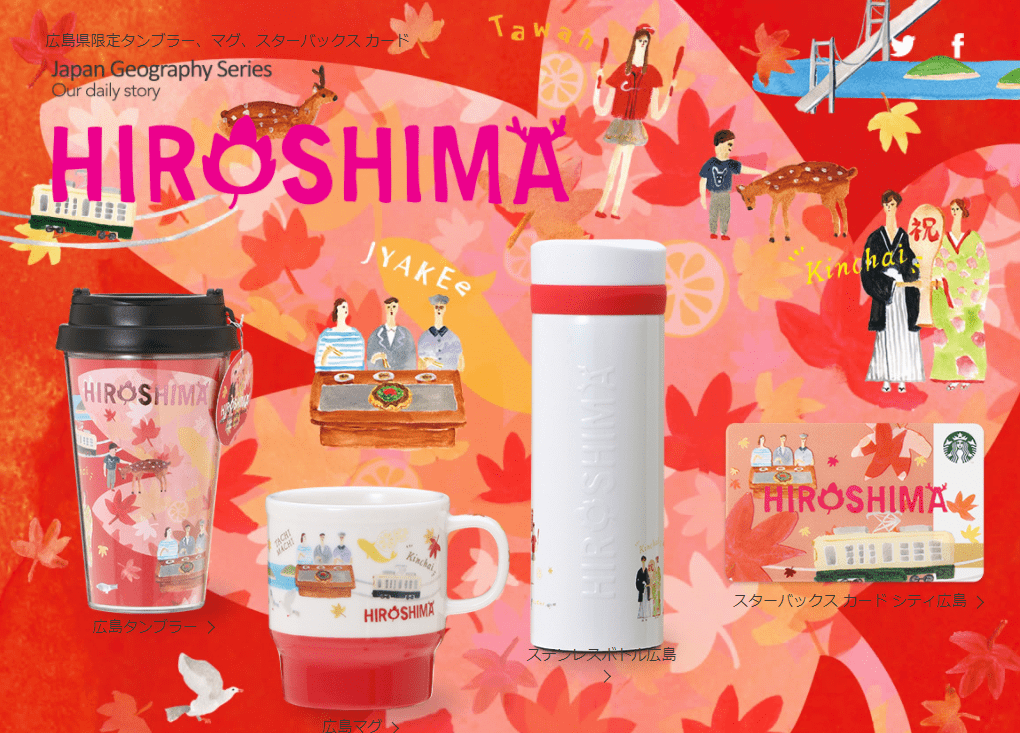 Fukuoka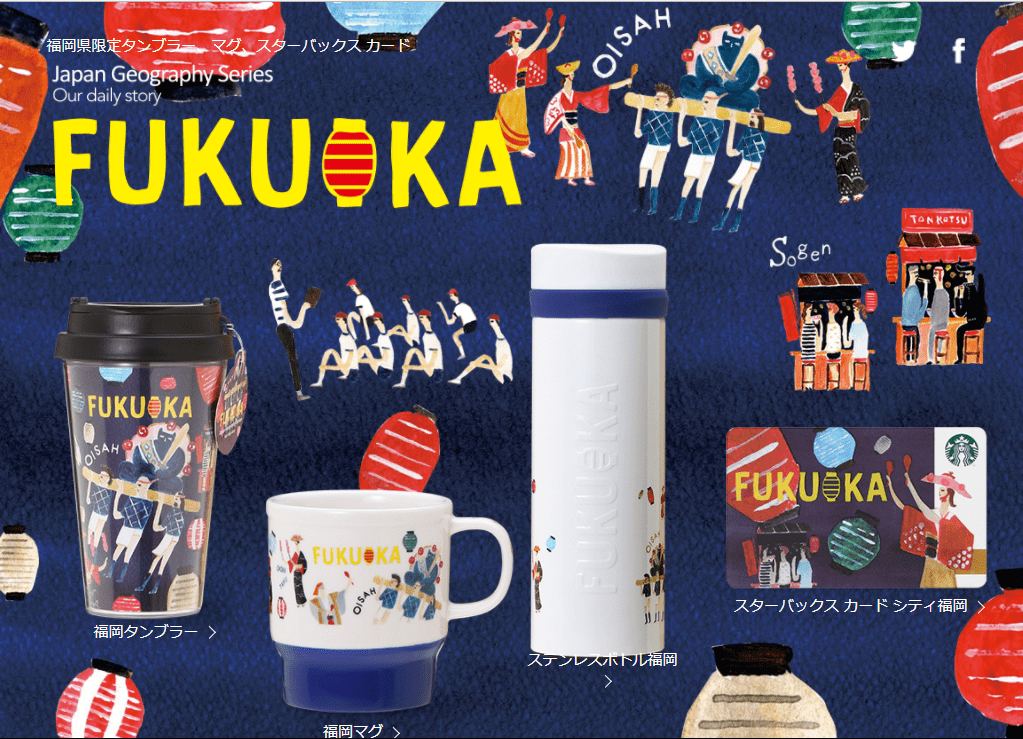 Nagasaki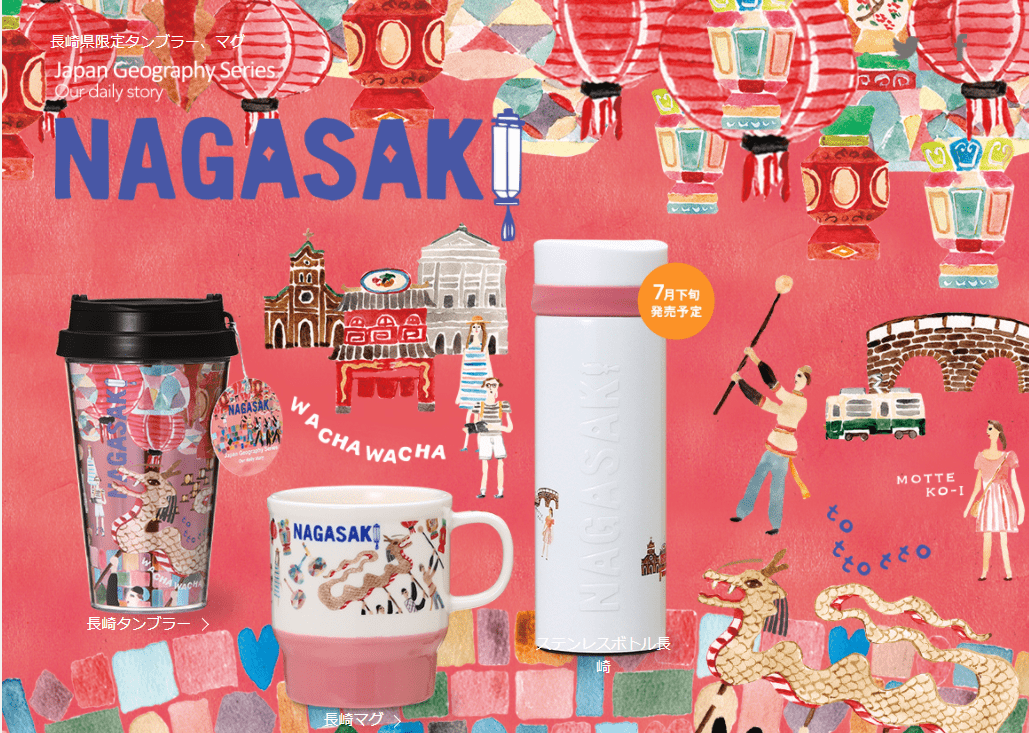 Oita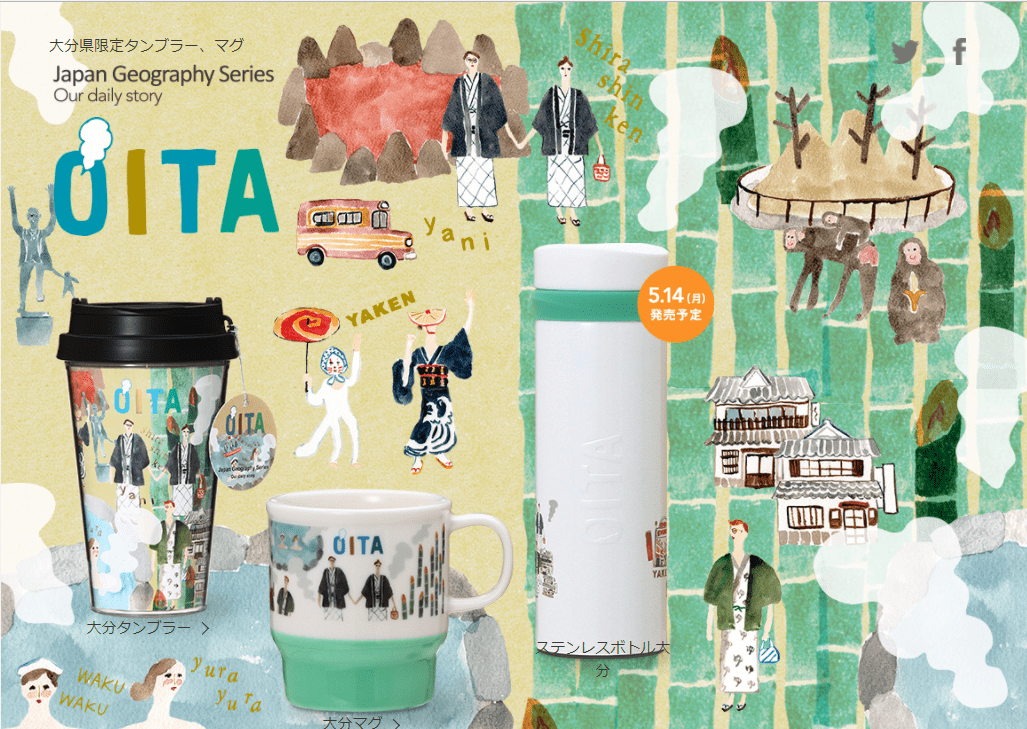 Okinawa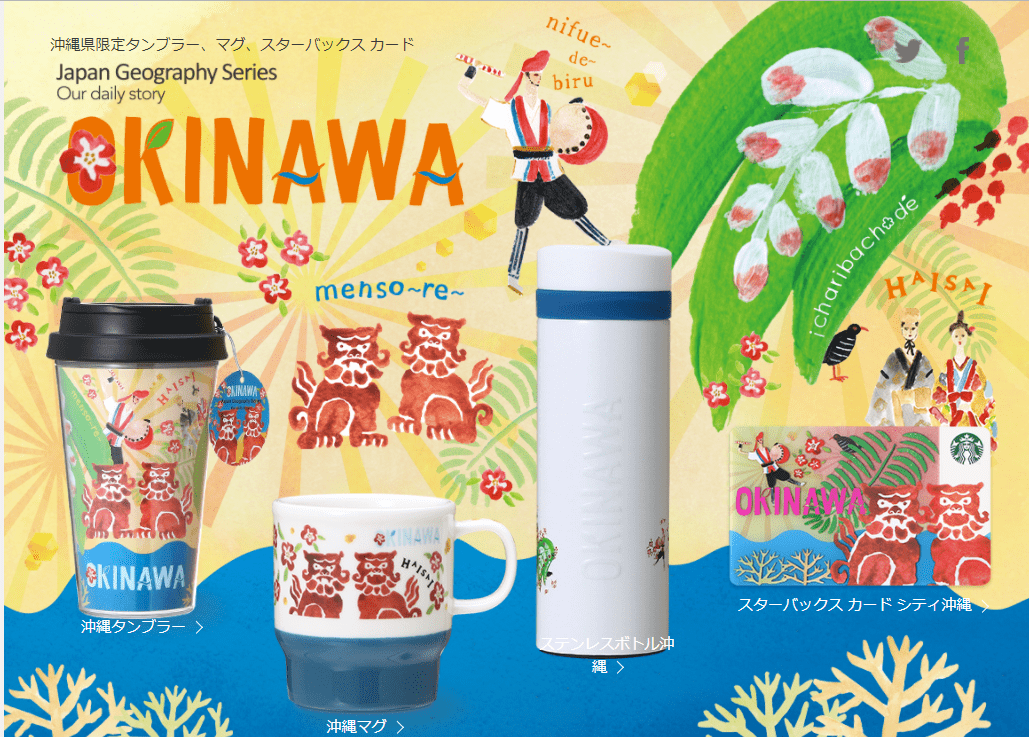 -Price
Tumbler: 2,000 yen + TAX
Mug: 1,800 yen +TAX
Stainless Bottle: 4,200 yen + TAX
Starbucks Card: charge from 1,000 yen~
©Starbucks Coffee Company.
---
Various limited seasonal tumblers and other goods are released by Starbucks Japan through the year, including the sensational Sakura Collection and the festive Christmas Collection ! So keep updated and find your favourite Starbucks goods in Japan! Here are some more articles about Starbucks Japan!
▼ Editor's Picks ▼
---