Best Starbucks in Tokyo with Cool Concepts and Designs
Unique Starbucks Stores in Tokyo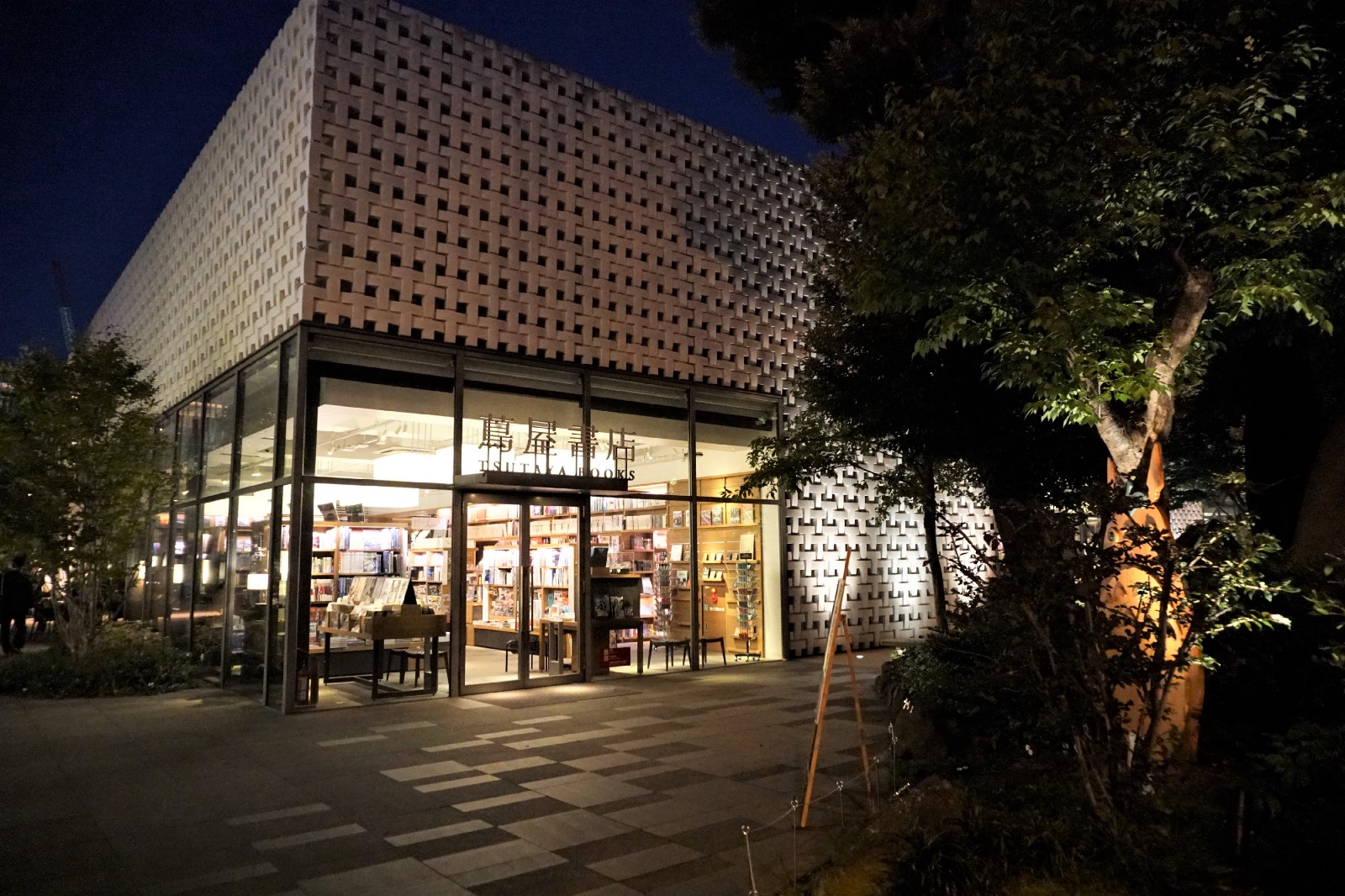 The world's biggest coffee chain, Starbucks Coffee is hugely popular here in Japan ever since launching its first store in Ginza, Tokyo in 1996. Starbucks Japan attracts visitors by a huge selection of delicious beverages including Japan-only and season-limited flavoured frappuccino as well as the original merchandise, most notably the Sakura Collection. On top of that, people are drawn into Starbucks because of the store concept with the subtle interior design and the relaxing atmosphere where people would spend time as their "third home".
There are currently over 1,400 Starbucks stores across Japan, covering the entire 47 prefectures, and over 300 stores are located within Tokyo. Recently, more and more Starbucks stores with unique concepts and beautiful designs have been opened, and they became popular as landmarks of each region and city. These concept stores not only offer a delightful coffee time but also amazing experiences with scenery, nature, culture and tradition.
Today, I'd like to introduce some of the most unique Starbucks stores in Tokyo, where you can have a cool coffee experience. You should definitely pop by at these shops if you are a fan of Starbucks!
1. Shinjuku Gyoen Store
Shinjuku Gyoen is a spacious national park located in the heart of Shinjuku District, and it's one of the most popular tourist attractions in Tokyo, especially during the cherry blossom season. Starbucks Coffee Shinjuku Gyoen Store (スターバックスコーヒー 新宿御苑店) became the first private business store opened at Shinjuku Gyoen in 2020 spring. The store with wooden interior blends into the rich nature of the park and seamlessly connects to the surroundings. It's a great place to stop by and be surrounded by pleasant nature while being in the concrete jungle of the city.
Related article: New Starbucks Store to Open at Shinjuku Gyoen
Address: Shinjuku Gyoen 11 Naitomachi Shinjuku-ku Tokyo
Business Hours: according to the park (Closed on Monday)
2. Ueno Park Store
Starbucks Coffee Ueno Onshi Park Store (スターバックスコーヒー 上野恩賜公園店) is located within Ueno Park, one of the largest parks in Tokyo. The store is surrounded by rich green and nature, featuring a large number of seats at the outside terrace. The interior of the store was designed spaciously with a massive window to gaze the beautiful park view, and there are several artworks specially created for the shop by Tokyo Art University students. If you need a little brake while strolling down the vast park, how about stopping here for delicious coffee?
Address: 8–22 Ueno Park, taito-ku, Tokyo
Business Hours: 8:00~21:00pm
3. Starbucks Reserve Roastery Tokyo
Starbucks Reserve Roastery Tokyo (スターバックスリザーブロースタリー東京) opened in Tokyo in early 2019 as one of the largest Starbucks stores in the world, boasting 32,000 square feet in 4 floors. It's situated along Meguro River in Nakameguro District which is the famous cherry blossom viewing spot. The store offers the cool interior and designs with a massive coffee roasting machine and beautiful coffee counters. The menu includes coffee, tea, coffee-inspired alcoholic drinks as well as food and the merchandise. There are numbers of store-limited items available, too.
Related article: Sakura Merchandise and Beverage by STARBUCKS RESERVE ROASTERY TOKYO
Address: 2–19–23 Aobadai Meguroku Tokyo
Business Hours: 07:00~23:00
4. Daikanyama TSUTAYA BOOKS Store
Starbucks Coffee Daikanyama TSUTAYA BOOKS store (スターバックス コーヒー 代官山 蔦屋書店) is located within Daikanyama T-Site, the complex building comprises three cool architecture buildings with a bookstore, library, shops, cafes, etc. The Starbucks store is situated on the ground floor, and the notable feature of the store is that all reading materials can be enjoyed comfortably, even before purchasing. There is a outside terrace surrounded by trees and you can gaze the beautiful glass-walled store.
Address: TSUTAYA BOOKS, 17–5 Sarugakucho, Shibuya-ku, Tokyo
Business Hours: 07:00~26:00
5. Tokyu Plaza Omotesando Harajuku Store
Starbucks Coffee Tokyu Plaza Omotesando Harajuku Store (スターバックスコーヒー 東急プラザ 表参道原宿店) is located at the popular shopping complex, Tokyu Plaza on the corner of Meiji Street and Omotesando Street in Harajuku District. The store is situated on the rooftop garden of the building, Omohara Forest (Omohara no Mori) where visitors can enjoy the overlook view of the cool Harajuku neighbourhood in a massive wooden deck space. Besides regular menu, the store offers freshly baked pasties and some limited food menu.
Address: 4–30–3 Jingumae, Shibuya-Ku, Tokyo
Business Hours: 8:30~11:00
6. Yomiuriland HANA BIYORI Store
HANA BIYORI is a new flower park opened in the popular amusement park, Yomiuriland in 2020 spring. The park offers various flower-related contents including digital flower art, massive greenhouse and botanical garden. Starbucks Coffee Yomiuriland HANA BIYORI Store (スターバックスコーヒーよみうりランドHANA・BIYORI店) is Japan's first botanical garden Starbucks is designed with the concept of "New lifestyle with coffee", offering an unique cafe experience with delicious Starbucks coffee and being surrounded by plants and flowers in a space with sunshower.
Related article: HANA BIYORI: Entertainment Botanical Garden in Yomiuri Land Tokyo
Address: YOMIURILAND HANA BIYORI 4015–1 Yanokuchi Inagi Tokyo
Business Hours: according to the facility
How did you enjoy the list? Which Starbucks store in Tokyo would you like to visit most?? For more info about Starbucks Japan, here are some more articles for you to check out!
▽Related Articles▽
▼Editor's Picks▼
---