10 Coolest Buildings to Photograph in Tokyo
Unique and Photo-Worthy Buildings in Tokyo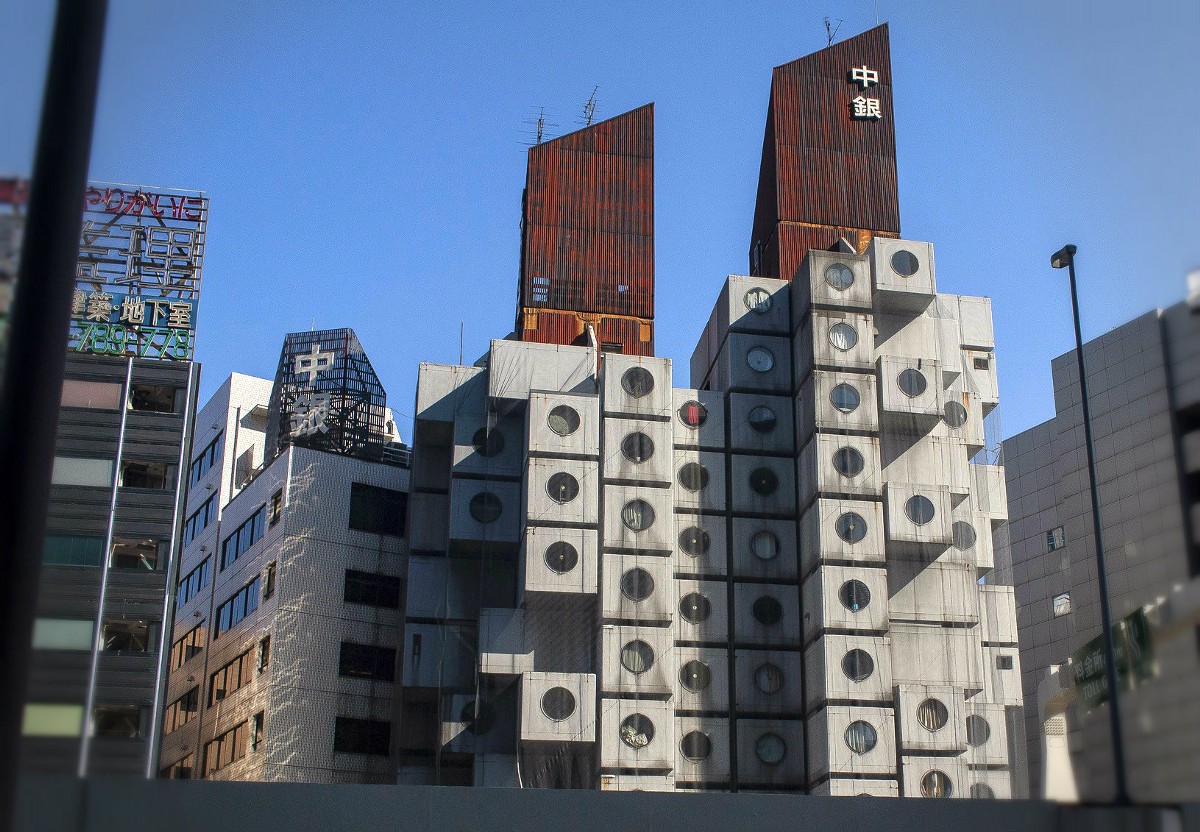 A metropolitan city Tokyo has quite several unique, modern and creative buildings including a famous Nakagin Capsule Tower (picture above) which was surprisingly built back in 70's. Today, I have listed 10 unique and cool buildings in Tokyo, which are perfect for architectural photography!
On this not list, I did not include two most famous buildings of Tokyo: Tokyo Tower and Tokyo Skytree, as I thought they are already the top tourist attractions for almost every visitors.
Which area in Tokyo is the best for architectural photography?? I'd recommend three districts in Tokyo:
Ginza– the busiest shopping district where numbers of stylish shops, boutiques and department stores are located.
Shinjuku– the west side of the station is known as the skyscraper zone where numbers of high-rise modern buildings are located.
Roppongi– The district is home to several modern and stylish facilities such as shopping malls, museums, hotels, and high-rise office buildings.
1. Mode Gakuen Cocoon Tower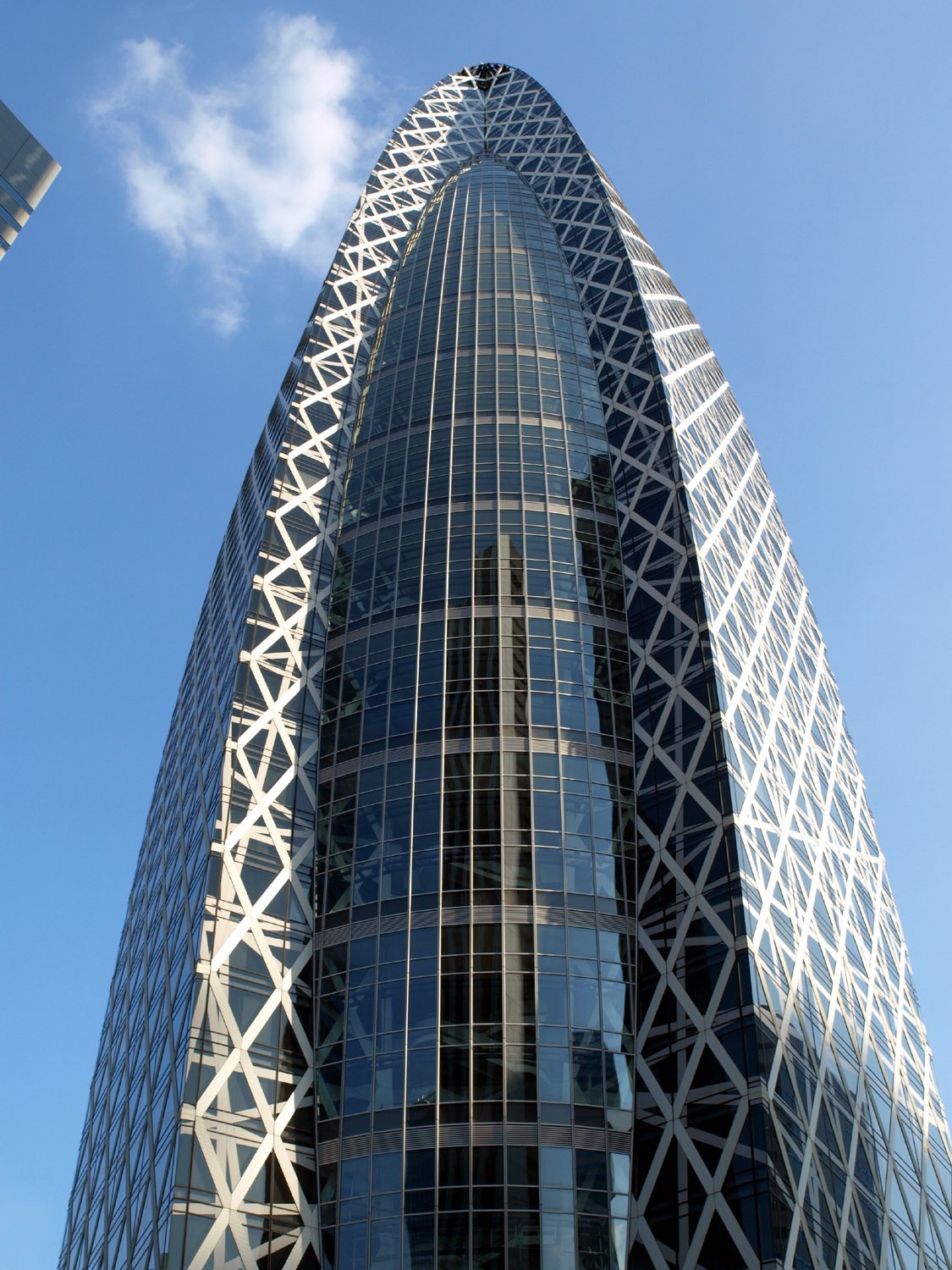 Mode Gakuen Cocoon Tower is a 204 m tall, 50 storied educational facility located in Shinjuku area. Designed by Tange Associates, the cocoon shaped building consists of three schools: Tokyo Mode Gakuen (fashion vocational school), HAL Tokyo (special technology and design college), and Shuto Iko (medical college). It's the second tallest educational building in the world after the Moscow State University, and the 17th tallest building in Tokyo.
2. Yasuyo Building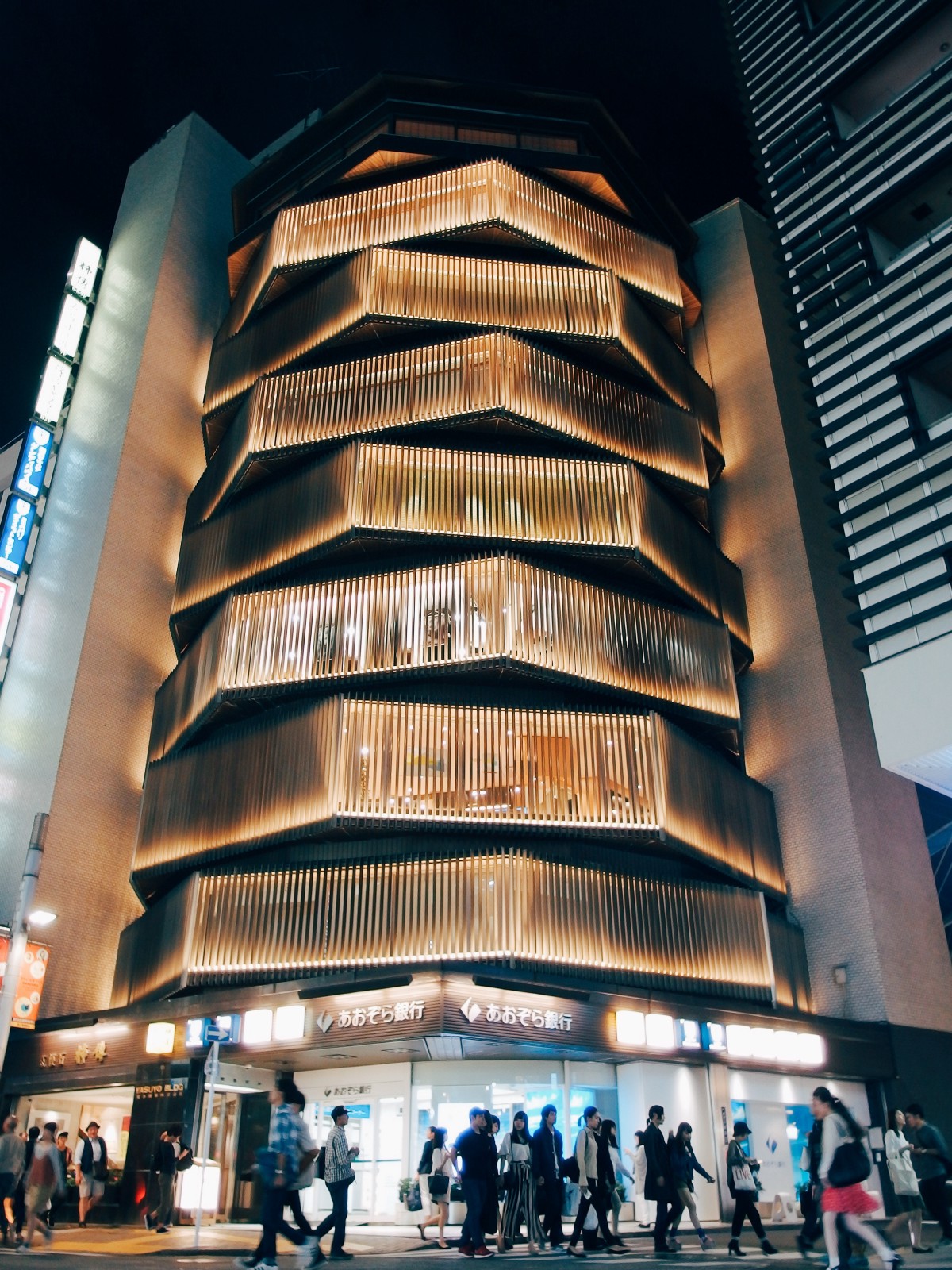 Yasuyo Building is located next to the east exit of Shinjuku Station. It was designed by an architect, Nobumichi Akashi, and built in 1969. The 9 storied building consists of several facilities including a traditional Japanese restaurant "Kakiden" 6th to 9th floor and several multiple purpose use rooms to rent.
3. Tokyu Plaza Omotesando Harajuku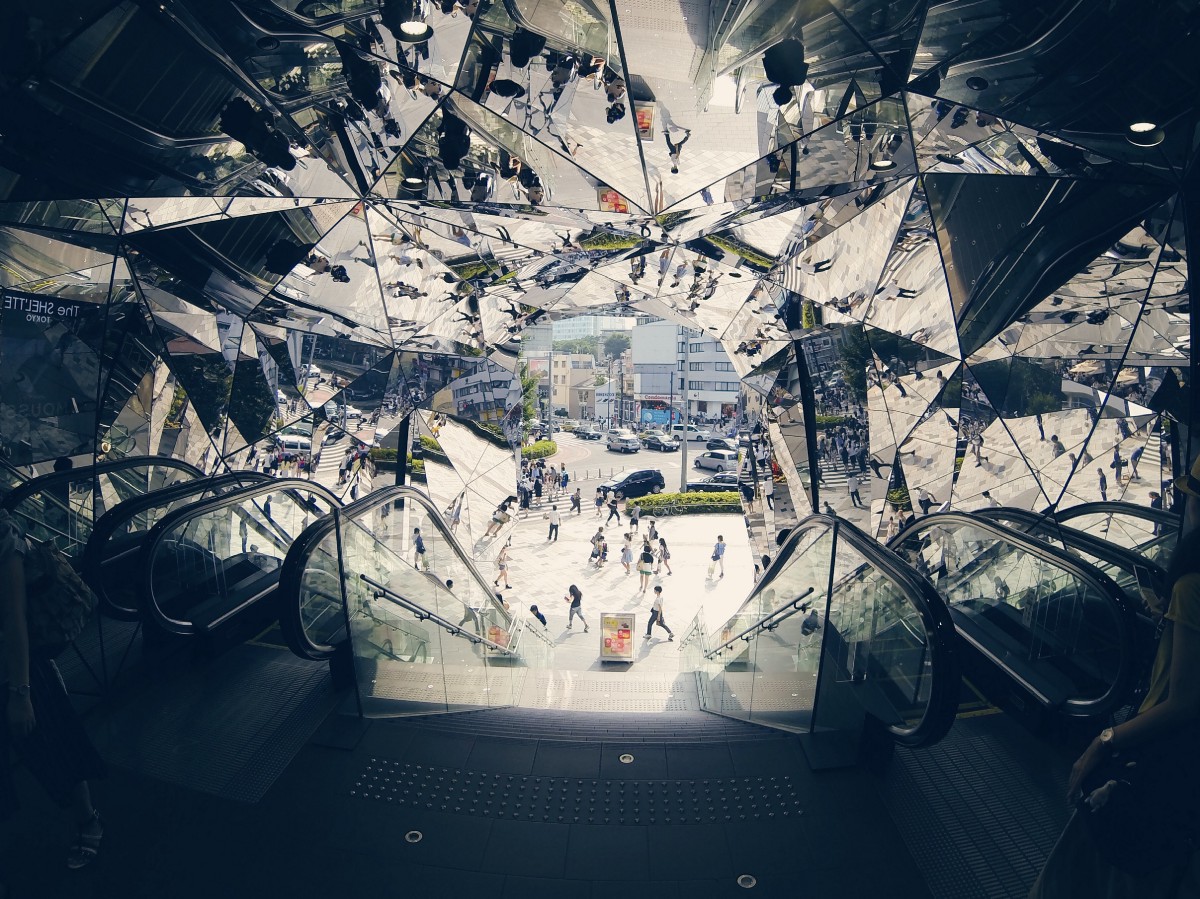 Tokyu Plaza Omotesando Harajuku is one of the most popular shopping complex in Harajuku area, which is located on the corner of Meiji Street and Omotesando Street. This shopping building has a unique structure with a beautiful wall mirror entrance, which is one of the most popular photo spots in Tokyo today.
4. Sunny Hills Minami Aoyama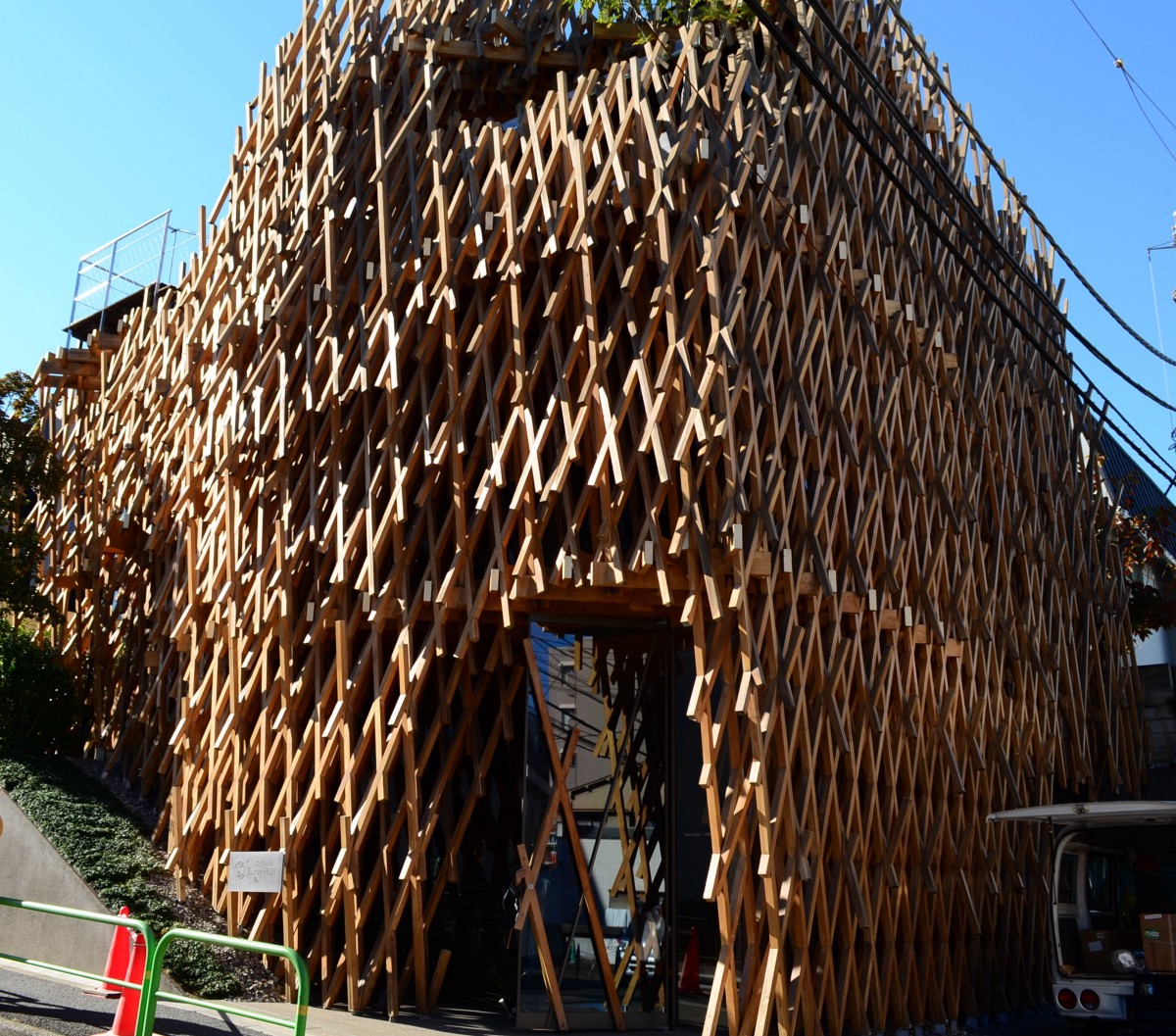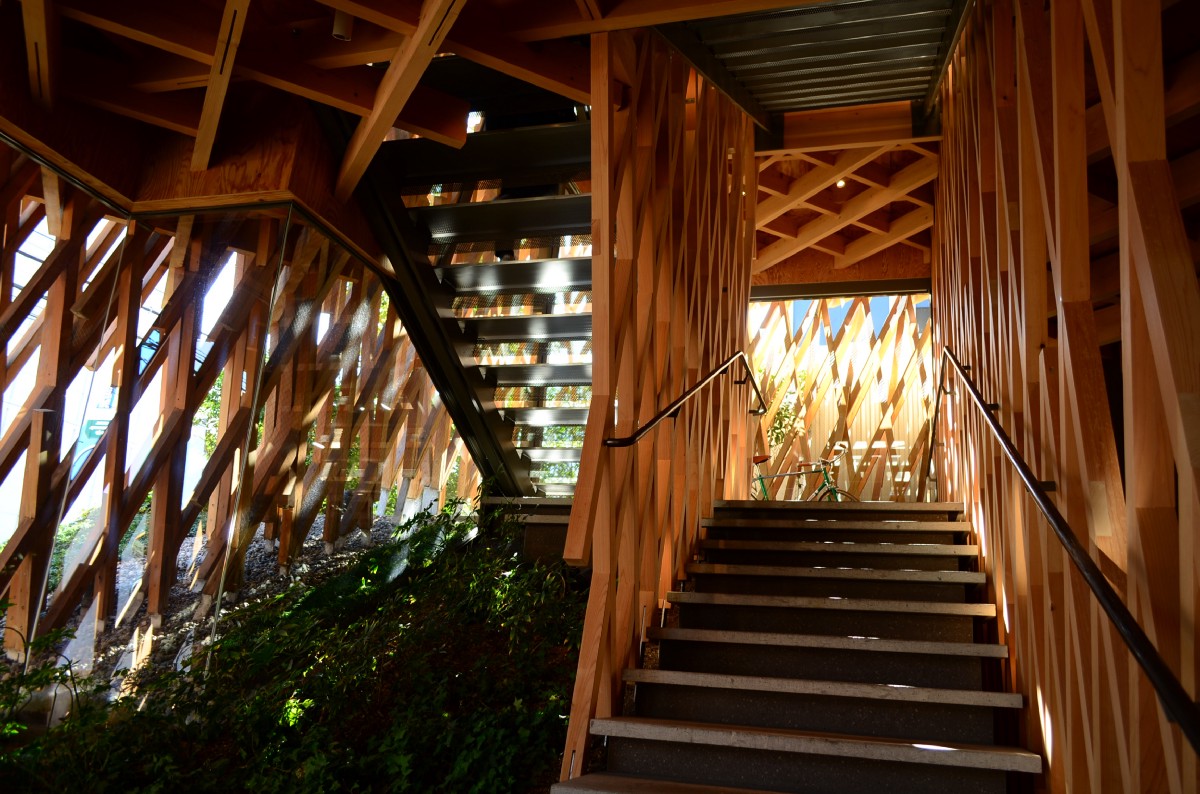 Sunny Hills is a Taiwanese Pineapple Cake store and this is one of their two branches in Japan (the other one is located in Jiyugaoka, Tokyo). The cool and unique wooden structure store is made by a traditional Japanese
woodworking technique called "Jiigoku-Gumi (Hell's Structure)".
5. Sumida River Bank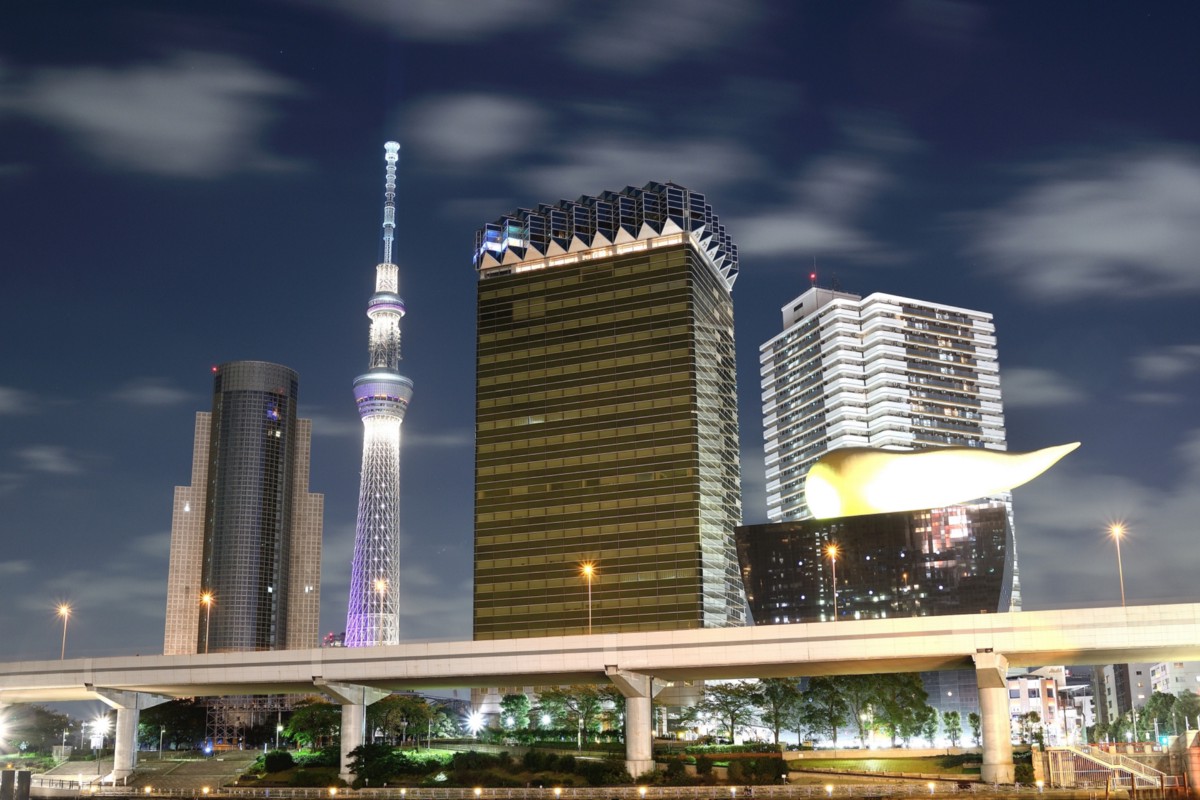 Every greatest city has a beautiful river, and Tokyo is not an exception. Sumida River is a symbolic river of the city and offers one of the best scenery in town: the famous Tokyo Skytree and the golden foam of the Asahi Beer Company building. The best way to enjoy the view is from river cruise which runs daily on Sumida River.
6. Nakagin Capsule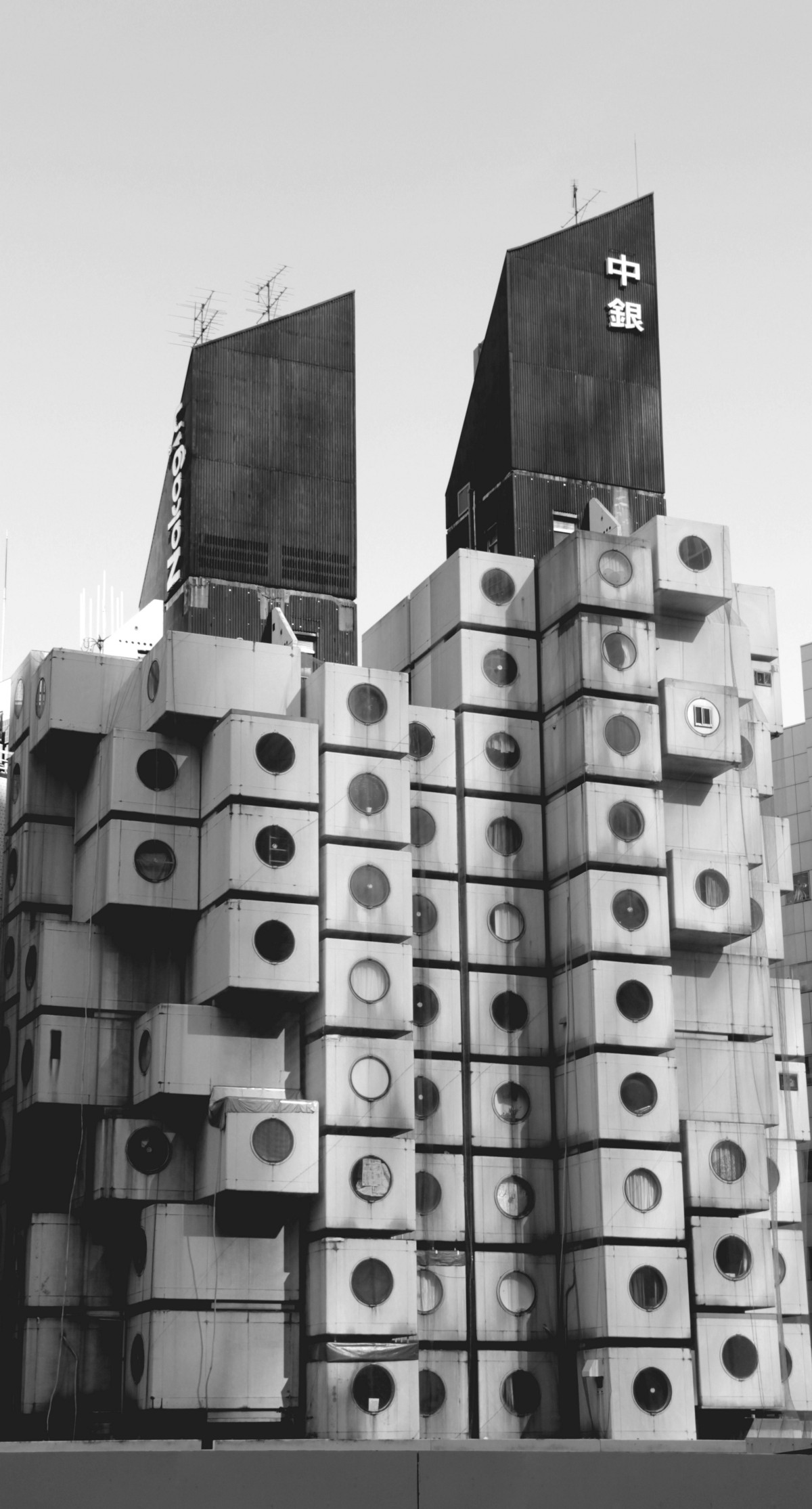 Nakagin Capsule Tower became hugely well known around the world since it made an sensational appearance on the movie "The Wolverine" in 2013. The residential and office use tower was completed in 1972, designed by architect Kisho Kurokawa, and it was the world's first example of capsule architecture built for permanent and practical use. The tower can be accessed from Tsukiji, Ginza and Shimbashi area.
7. V88 Building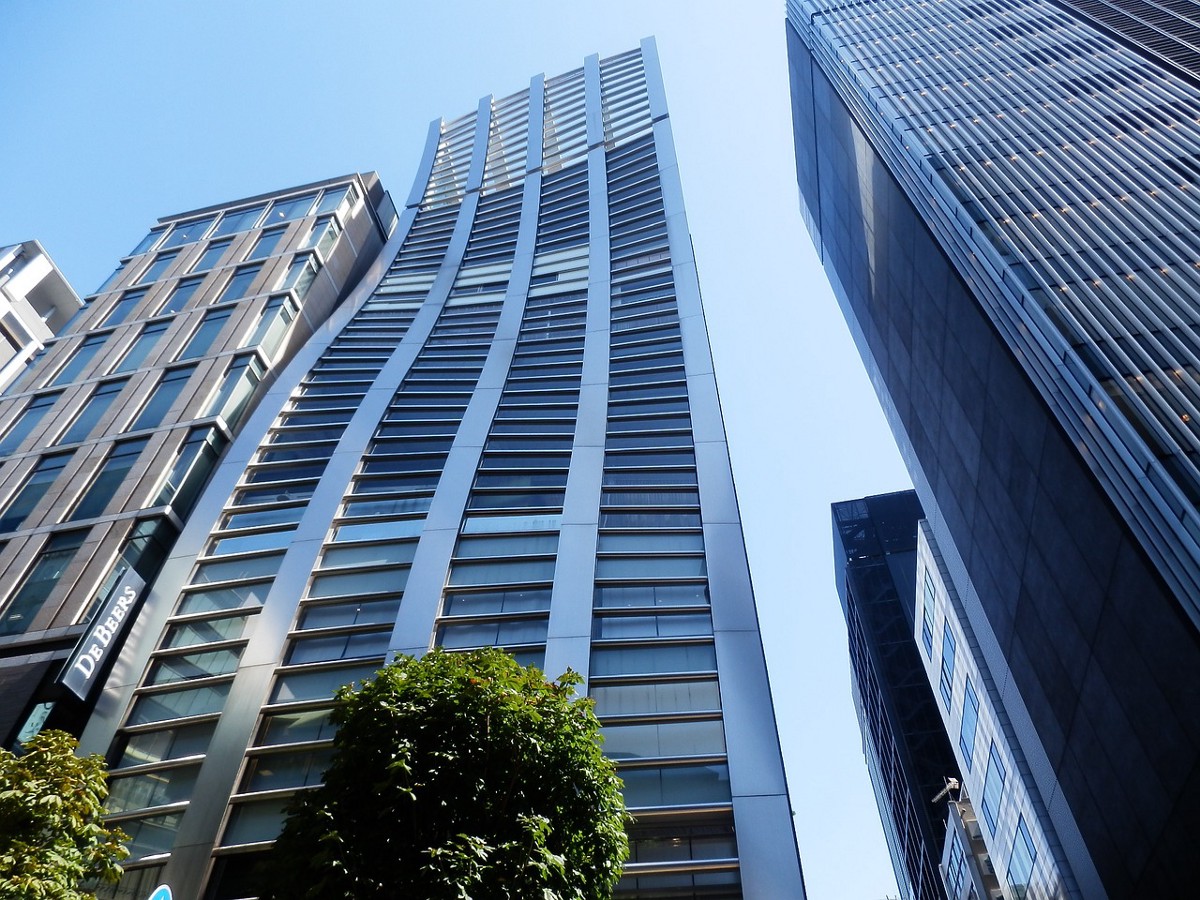 V88 Building (used to be De Beers Ginza Building) is located on Marronnier Street in Ginza area. It's one of the most unique buildings in the world that are often called "the Bending Building" as the building has an eye-popping curved surface. It was designed by the famous Japanese architect Jun Mitsui & Associates Architects.
8. Tokyo International Forum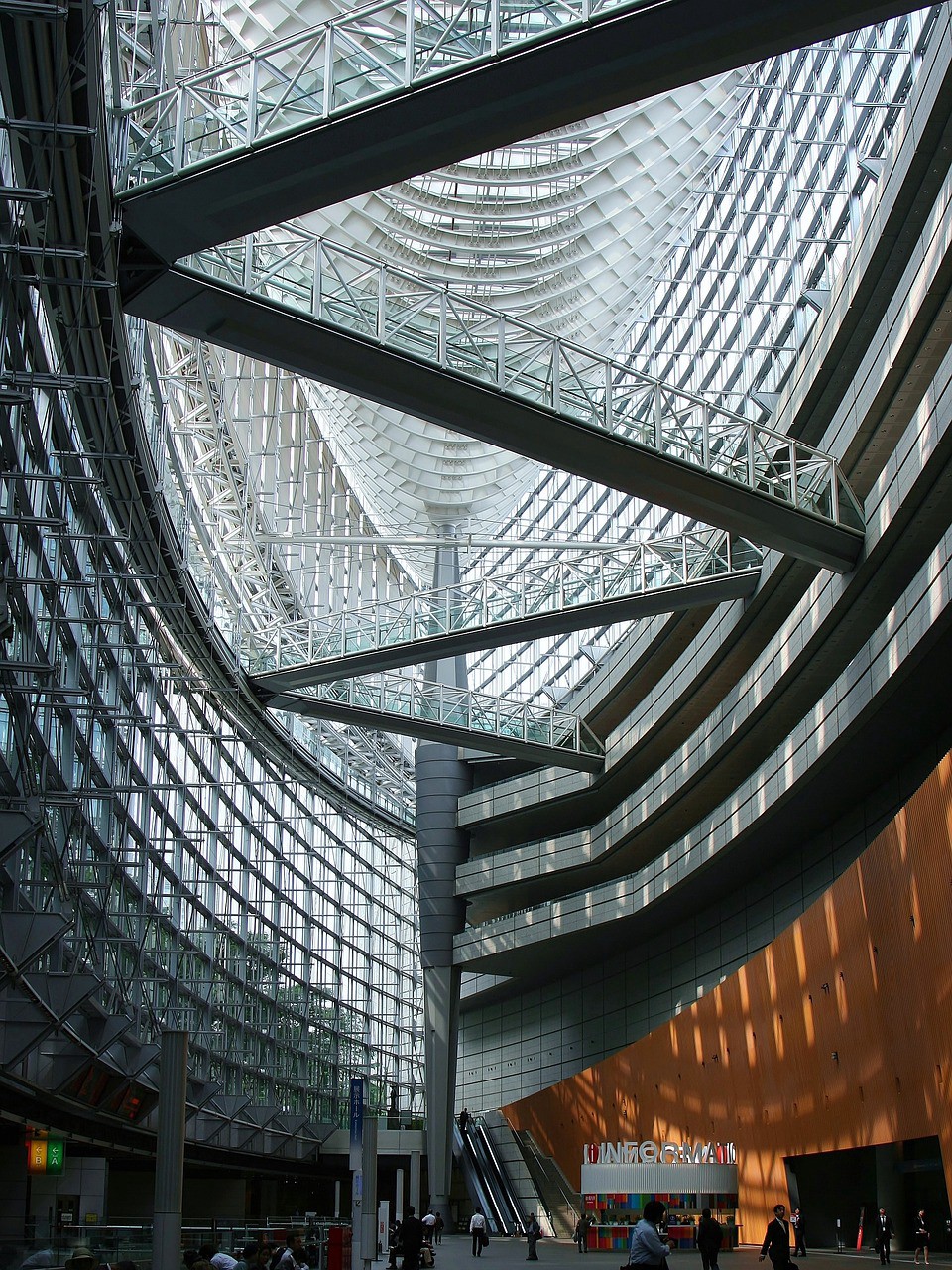 Tokyo International Forum is a multi-purpose exhibition center in Yurakucho area, Tokyo. The specious lobby of the building has a very cool and modern designed interior with the large glass roof with hundreds of silver pillars.
9. Tokyo Station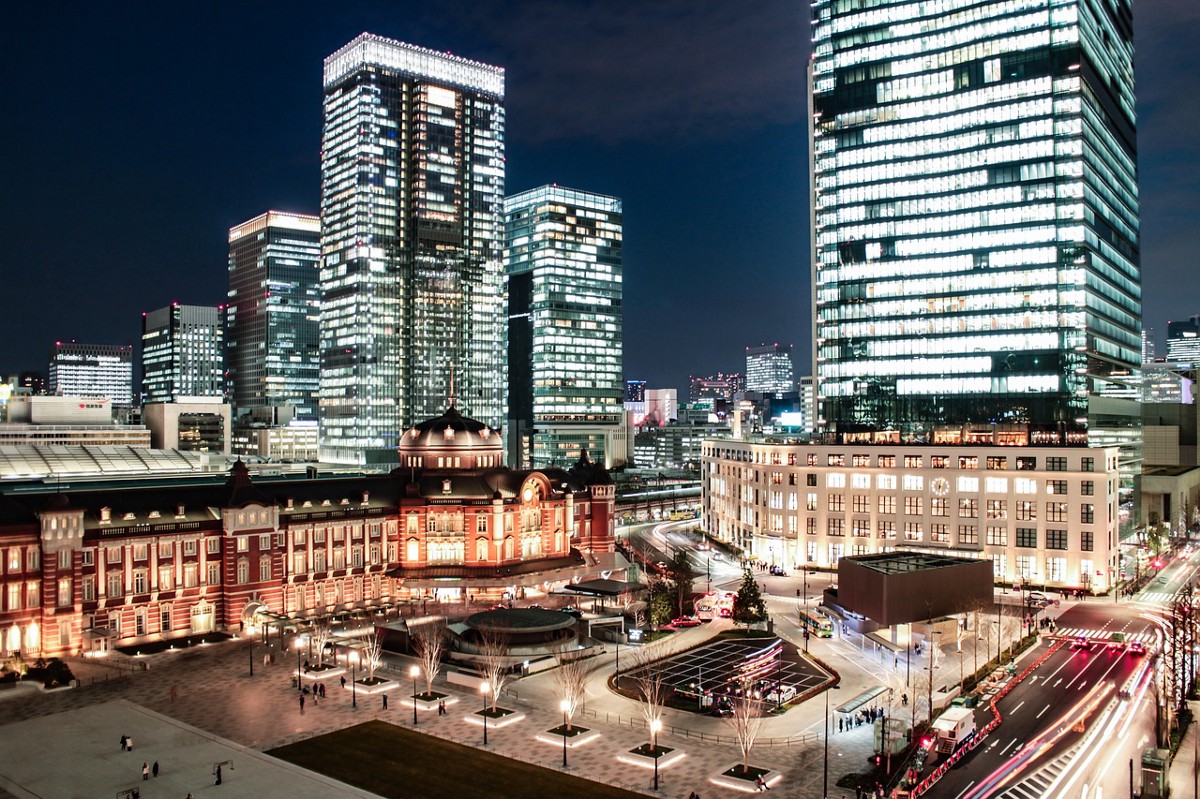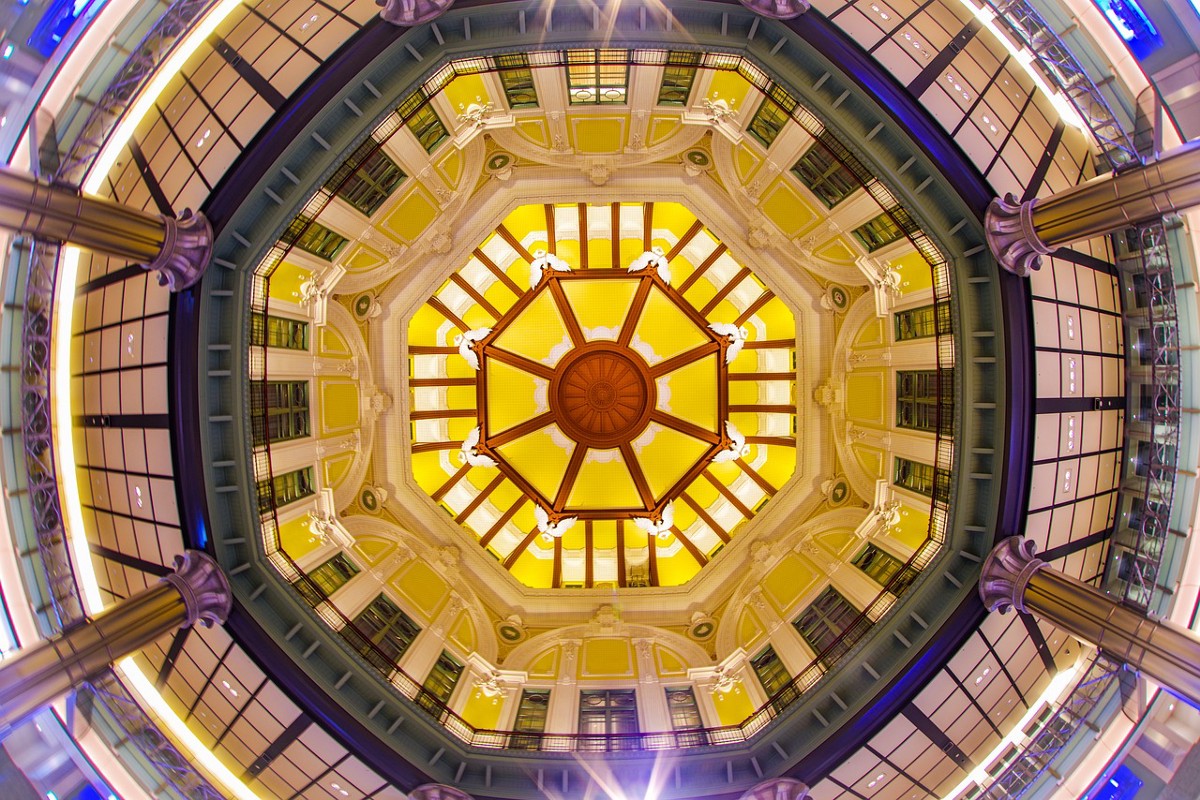 The main transportation hub of the city, Tokyo Station is one of the most historical buildings in Tokyo. The building was originally built back in 1914, and completed the major renovation in 2012. The red brick exterior of the Marunouchi exit is a popular photo spot, and also the interior of the station with the European Renaissance design is highly regarded. If you are travelling to/from Tokyo Station, make sure to stop by and explore this historical Tokyo Station.
10. Tokyo Big Sight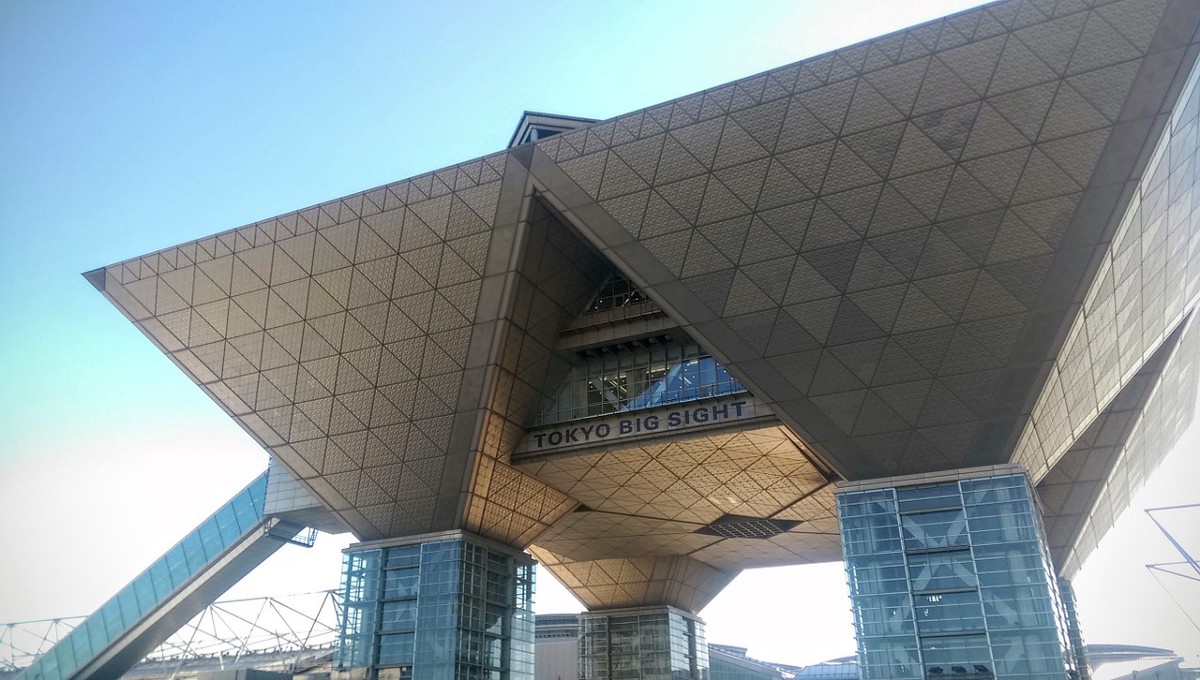 Tokyo Big Sight is Japan's largest convention and exhibition center, located in Ariake area, Tokyo. Numbers of big events are held at this venue through the year including Tokyo Motor Show and Comiket. The iconic Conference Tower is formed with 4 inverted pyramid shaped structures with glass and titanium panels.
How did you enjoy the list of Tokyo's coolest architecture?? Tokyo has a lot more unique spots which are totally instagram-worthy and popular among photographers! Please check out the below links and get more trendy travel info!
▽Related Articles ▽
▼Editor's Picks▼
---