15 Best Things to Do in Ginza
From Tsukiji Market to Ginza Shopping Street, Best Things to Do in Ginza Tokyo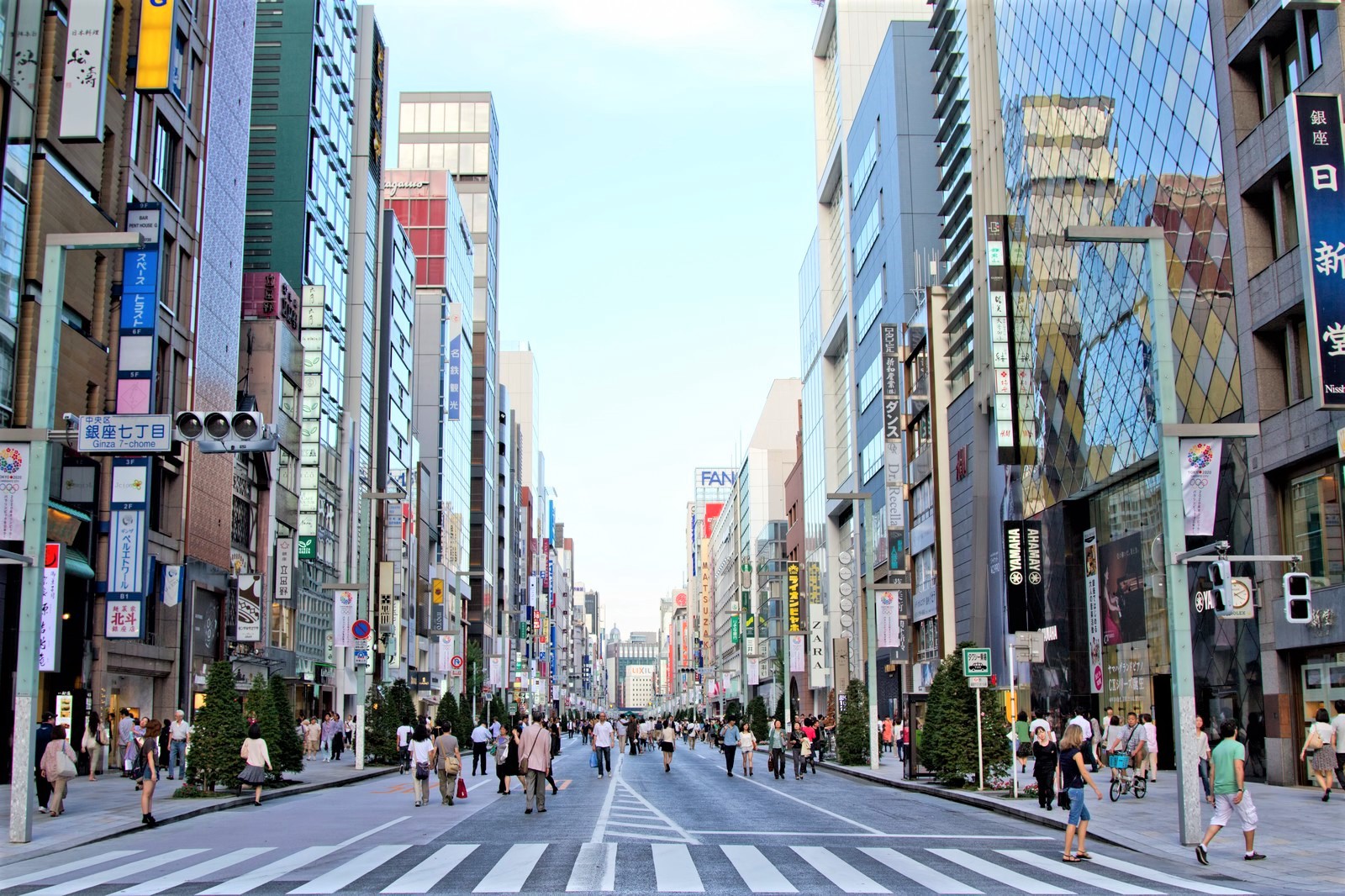 The most luxury and sophisticated district of Tokyo, Ginza is where high-standard department stores, boutiques, art galleries and restaurants gather. The perfect town for shopping and dining is mixed with traditional Japanese culture as represented by Kabukiza Theater.
It's also very close to the former world's biggest fish market "Tsukiji Fish Market" where you can still enjoy the fresh seafood including Sushi and Sashimi. Here are best things to do in Ginza area, Tokyo!
1. Ginza High-Street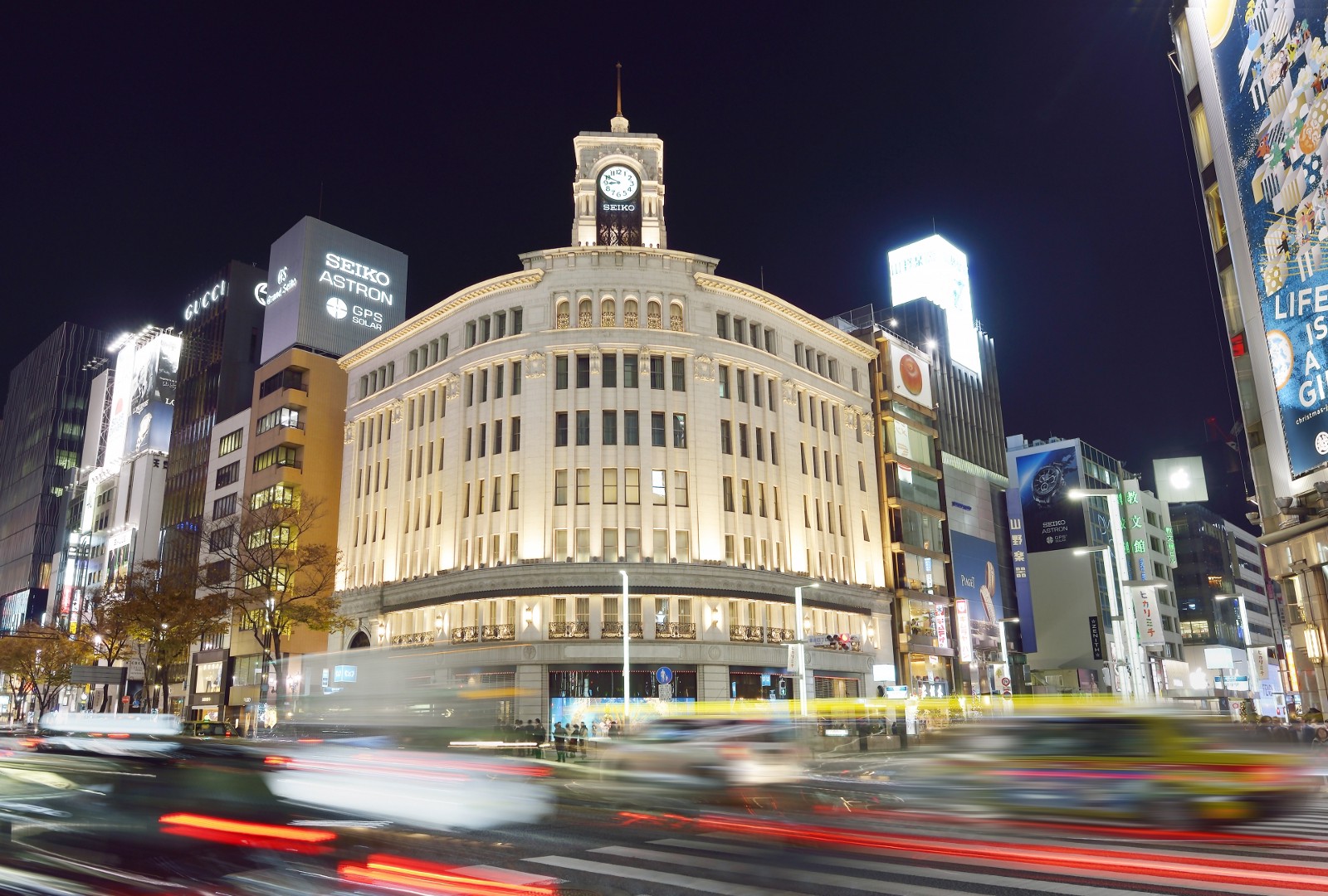 Ginza high-street is called "Chuo Dori (central avenue)" which is approx 1 km long lined up with massive department stores and high-end brand boutiques. It's Tokyo's most luxury and sophisticated shopping district.
More info ▶ Ginza Shopping Guide: 15 Best Shops in Ginza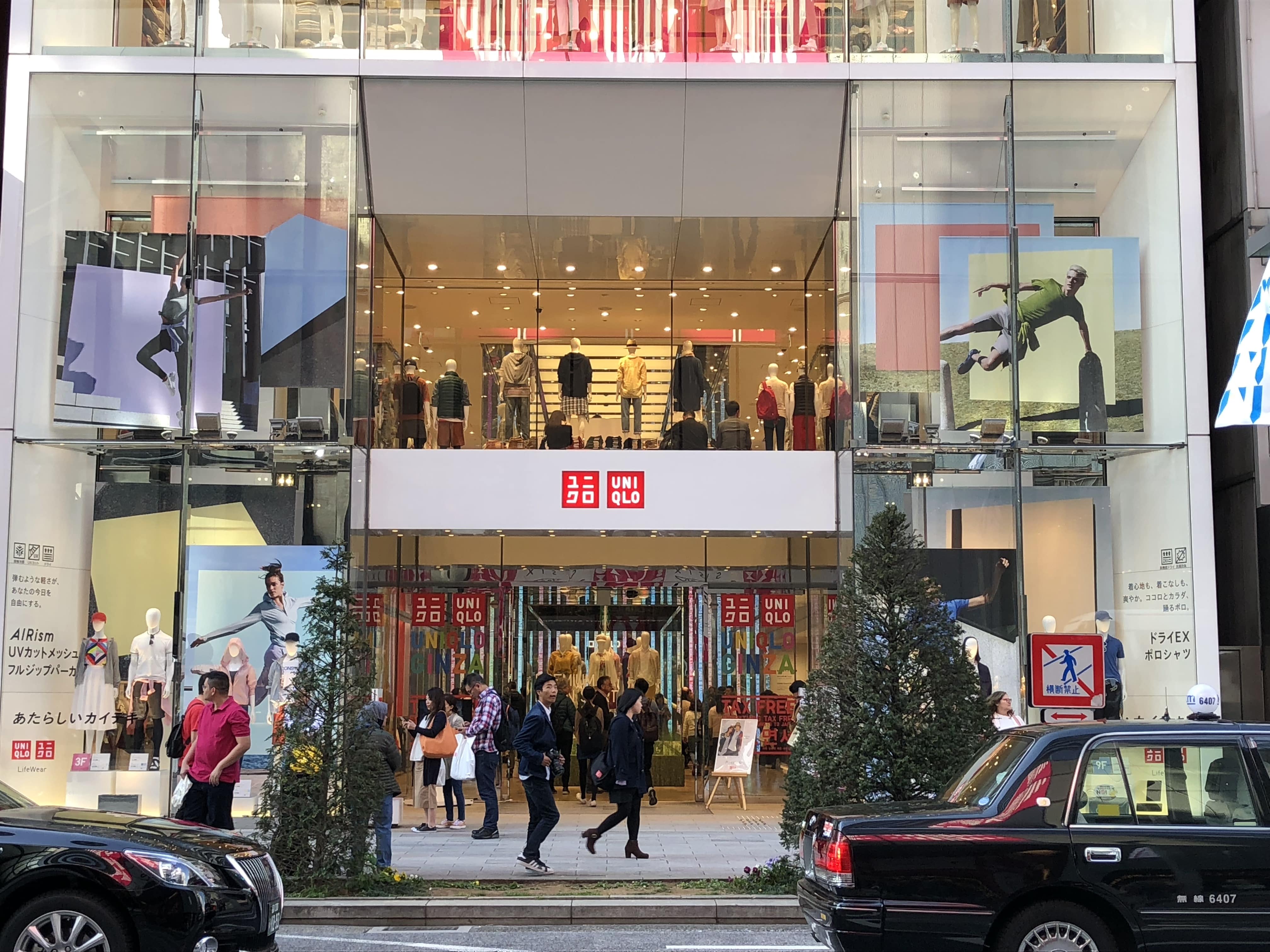 UNIQLO is a popular Japanese fashion retailer, and UNIQLO's biggest flagship shop as UNIQLO Ginza is located in Ginza high street.
More info ▶ 5 Must-Buy Items at UNIQLO GINZA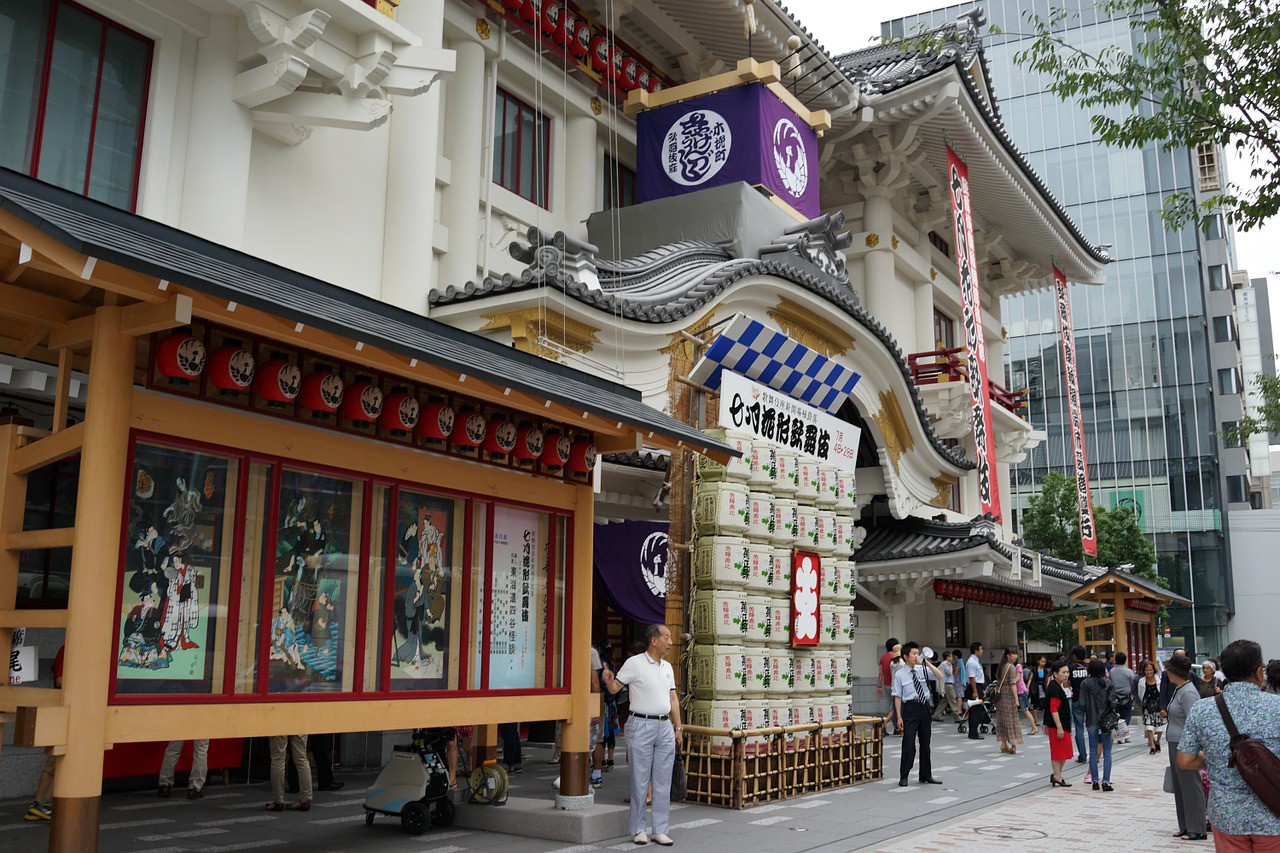 Kabuki is one of the most recognisable Japanese traditions. Kabukiza is a complex building to represent Kabuki to the world. It consists of Kabuki theatre, gallery, shops and restaurants.
More info ▶ KABUKIZA: Traditional Kabuki Theatre in Tokyo
4. Ginza Six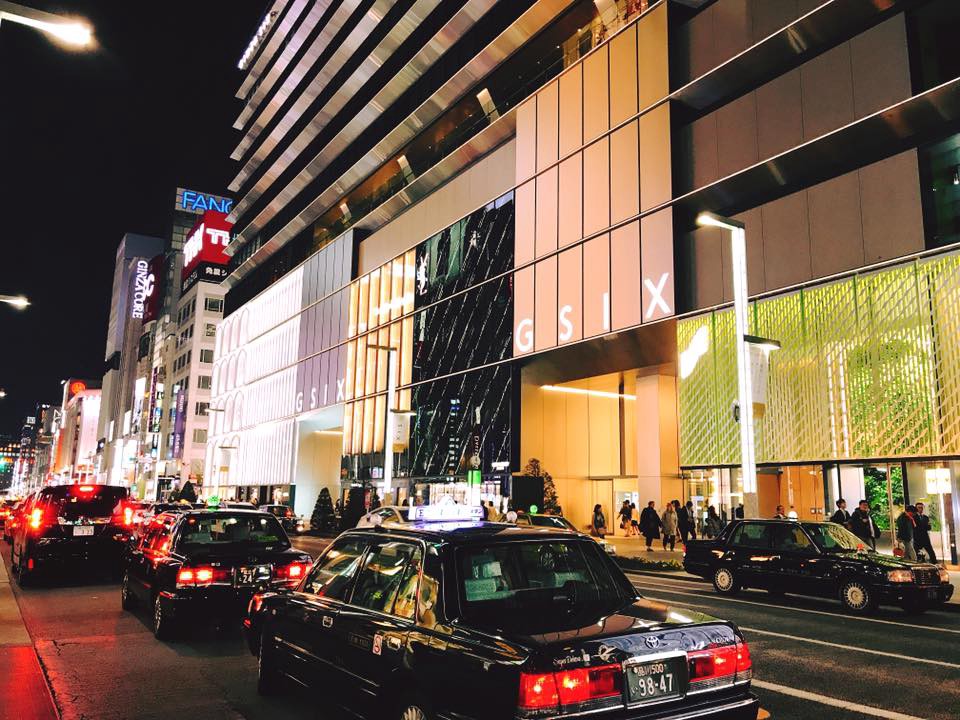 There are lots of shopping complexes in Ginza including long-established department stores and luxurious international brand stores. Ginza Six has been a new iconic shopping spot in Ginza taking the place of the Matsuzakaya department store, which closed after 88 years, since it was founded in the center of the town in 2017. There are various cutting-edge shops and restaurant in the sophisticated unique building in addition to Ginza Six Garden on the rooftop, Noh Theater and Tourist Service Center. Ginza Six is an ideal place to go to get the latest luxury trends in Tokyo.
5. Art Aquarium Museum Ginza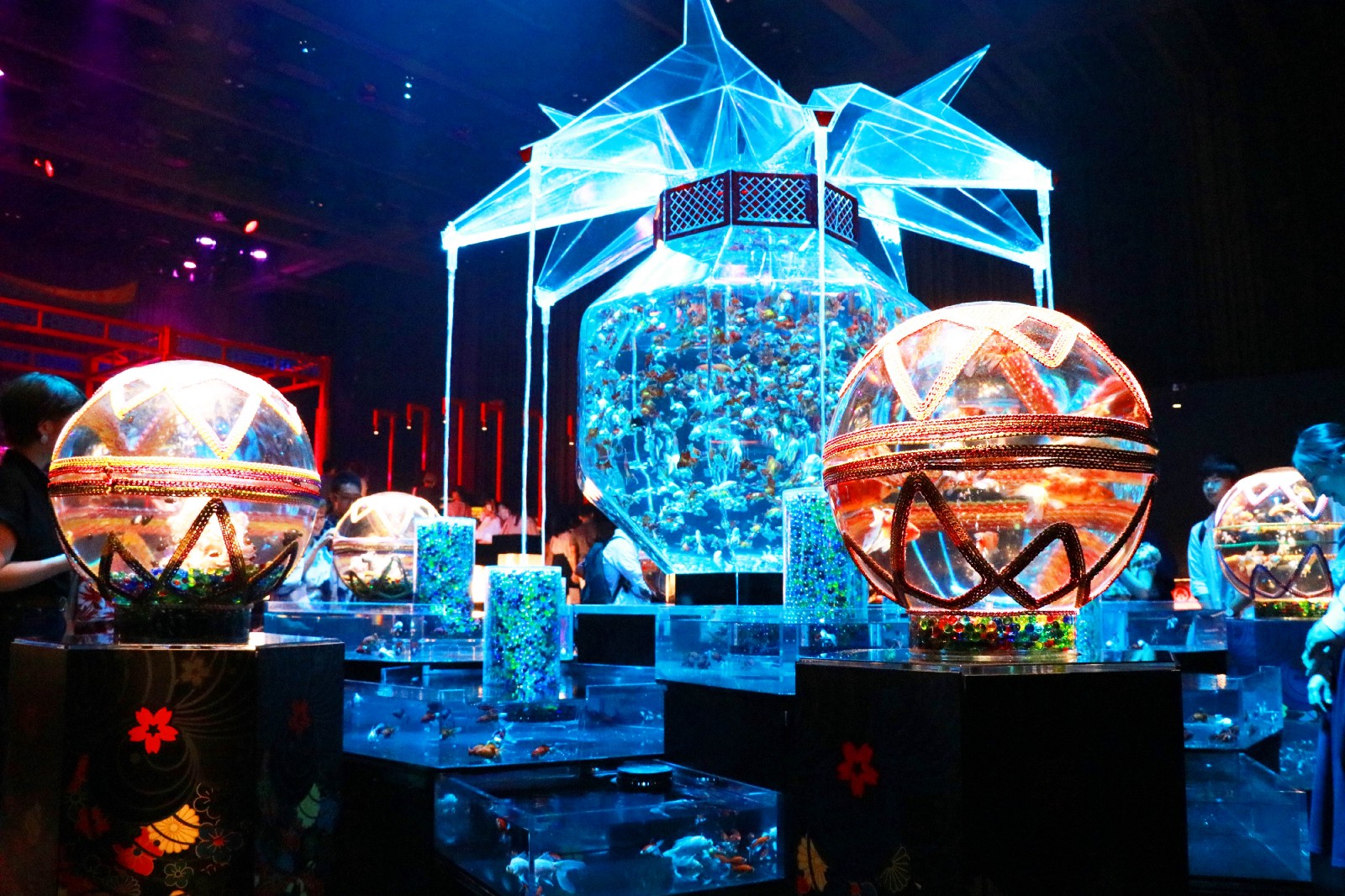 The Art Aquarium is a new type of aquarium that combines goldfish and art with light, sound and fragrance effects. Temporary exhibitions of Art Aquarium were held in several times in past during summer, and due to its popularity, the permanent facility first opened in Ninhonbashi, Tokyo in 2020, then relocated to the current location in Ginza. The Art Aquarium Museum features a large number of colourful goldfish in fish tanks in different shapes and sizes, featuring various themes of Japanese culture. Visitors can immerse into the space filled with illumination, music and incense. It is located on the eighth floor of Ginza Mitsukoshi.
▶ Book Tickets to Art Aquarium Ginza
6. Architecture
Ginza is home to numbers of cool and unique buildings designed by renowned architects such as Ginza Wako, Ginza Six, and Ginza Place. There are also art galleries such as Shiseido Gallery, Maison de Hermes, Chanel Nexus Hall and Atelier Muji Ginza, which many of them are free to enter. If you appreciate architecture and art, you will enjoy looking at those fascinating buildings and visiting some of art galleries in Ginza.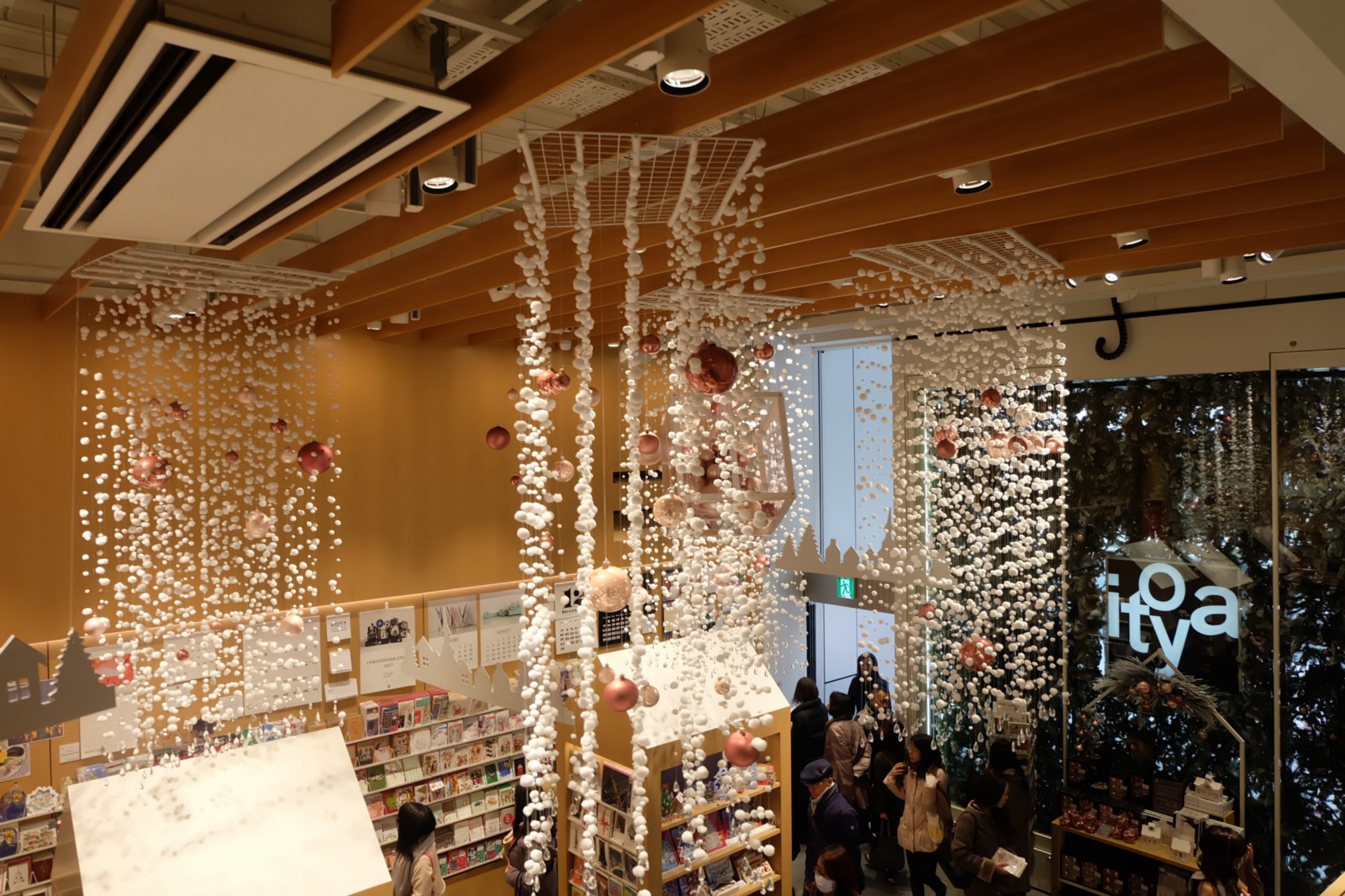 Japanese stationery goods are highly regarded for its quality and design. The biggest stationary store, Ginza Itoya is located right off the high street of Ginza.
More info ▶ Ginza itoya : the Best Stationery Store in Tokyo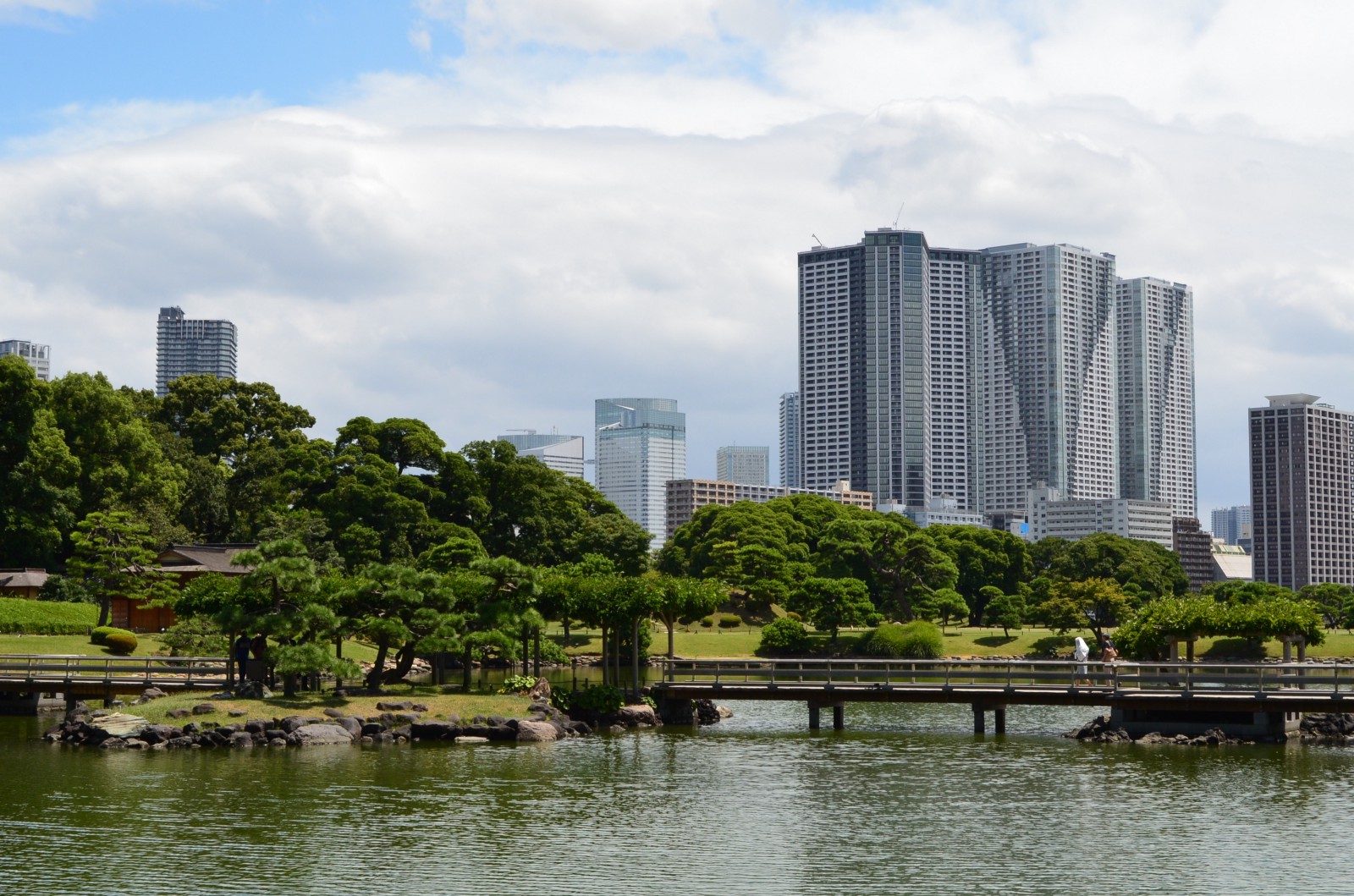 The real oasis in a concrete jungle. Hamarikyu Garden (浜離宮) was originally built as a feudal lord's Tokyo residence and duck hunting grounds during the Edo Period and now visitors can enjoy it as a park with a great landscape.
More info ▶ Hamarikyu Garden: Scenic Japanese Garden near Tsukiji Fish Market
9. Tsukiji Fish Market (inner market) ← CLOSED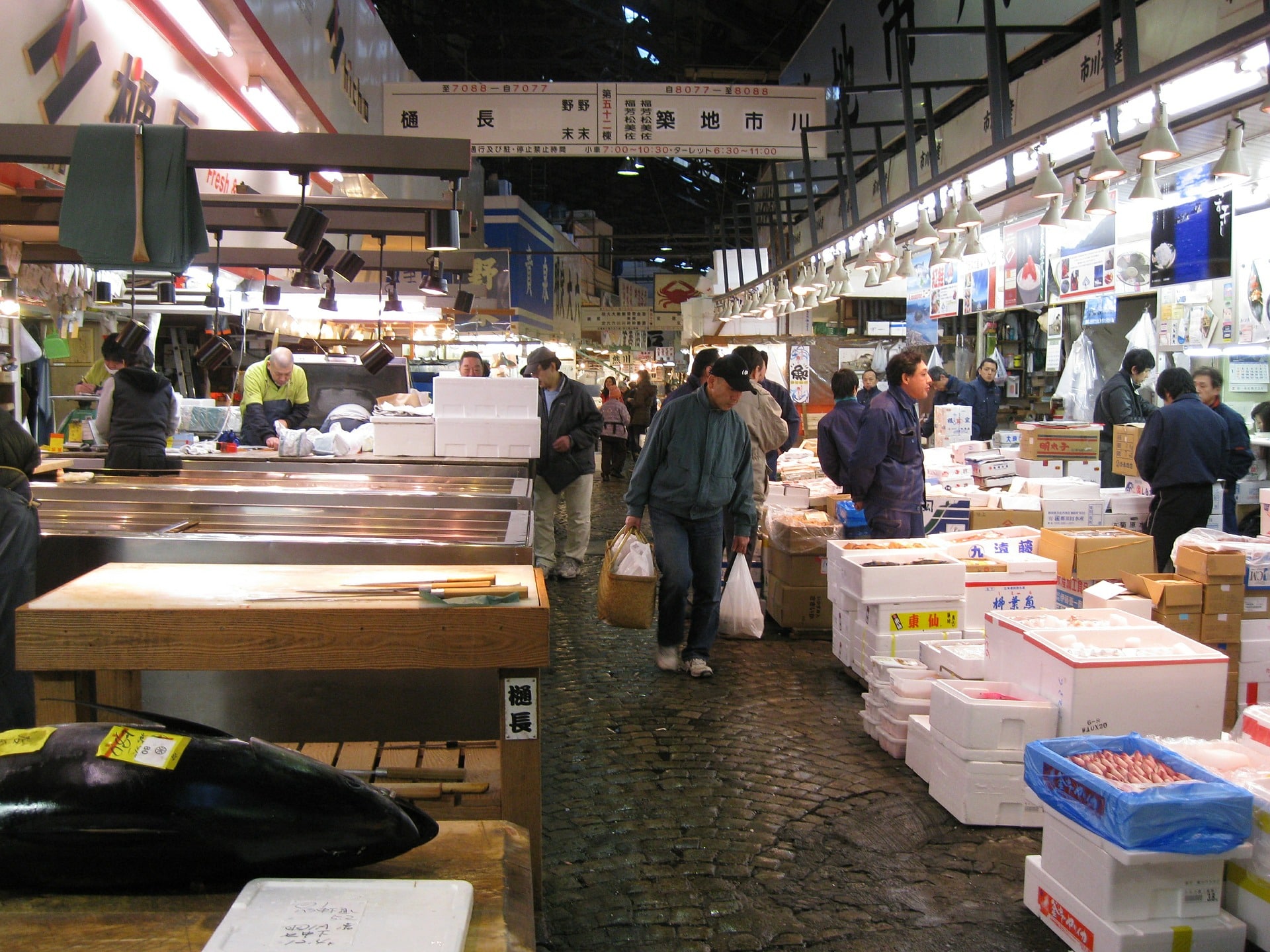 The world largest wholesale market, Tsukiji fish market is one of the most popular tourist attractions in Tokyo. The inner market is where the famous tuna auction is held in early morning and the vibrant wholesale area can be seen.
<Note>
Tsukiji Fish Market has been relocated to Toyosu on October 2018, and the inner market does not exist any longer. However shops and restaurants at the outer market of Tsukiji remain their business with the same conditions as before.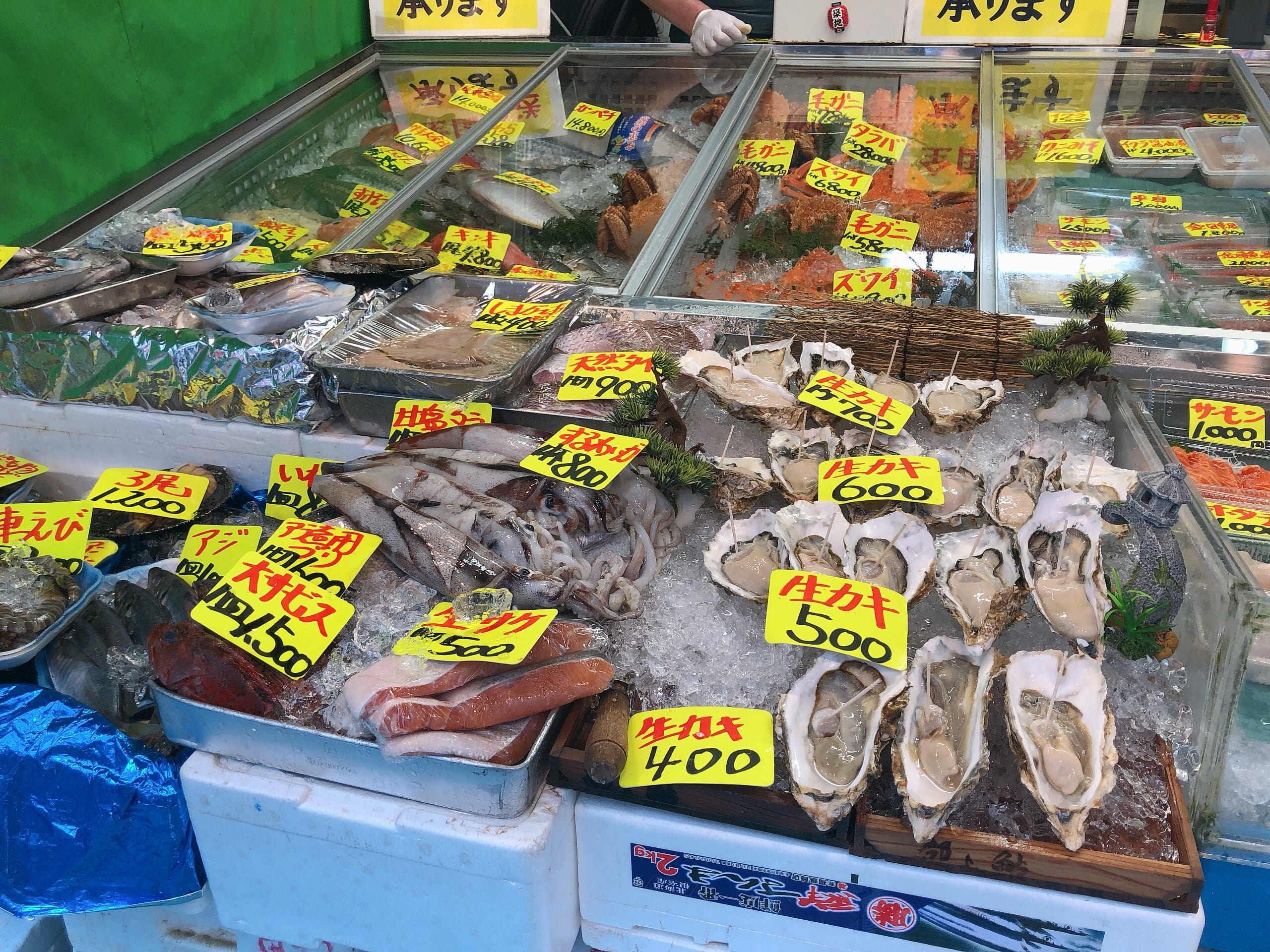 Although the inner market of Tsukiji has been relocated, the outer market remains its existence as before. Hundreds of shops, restaurants and street food vendors can still be enjoyed at the outer market of Tsukiji today.
More info ▶ Perfect Guide to Tsukiji Fish Market
11. Food Walking Tour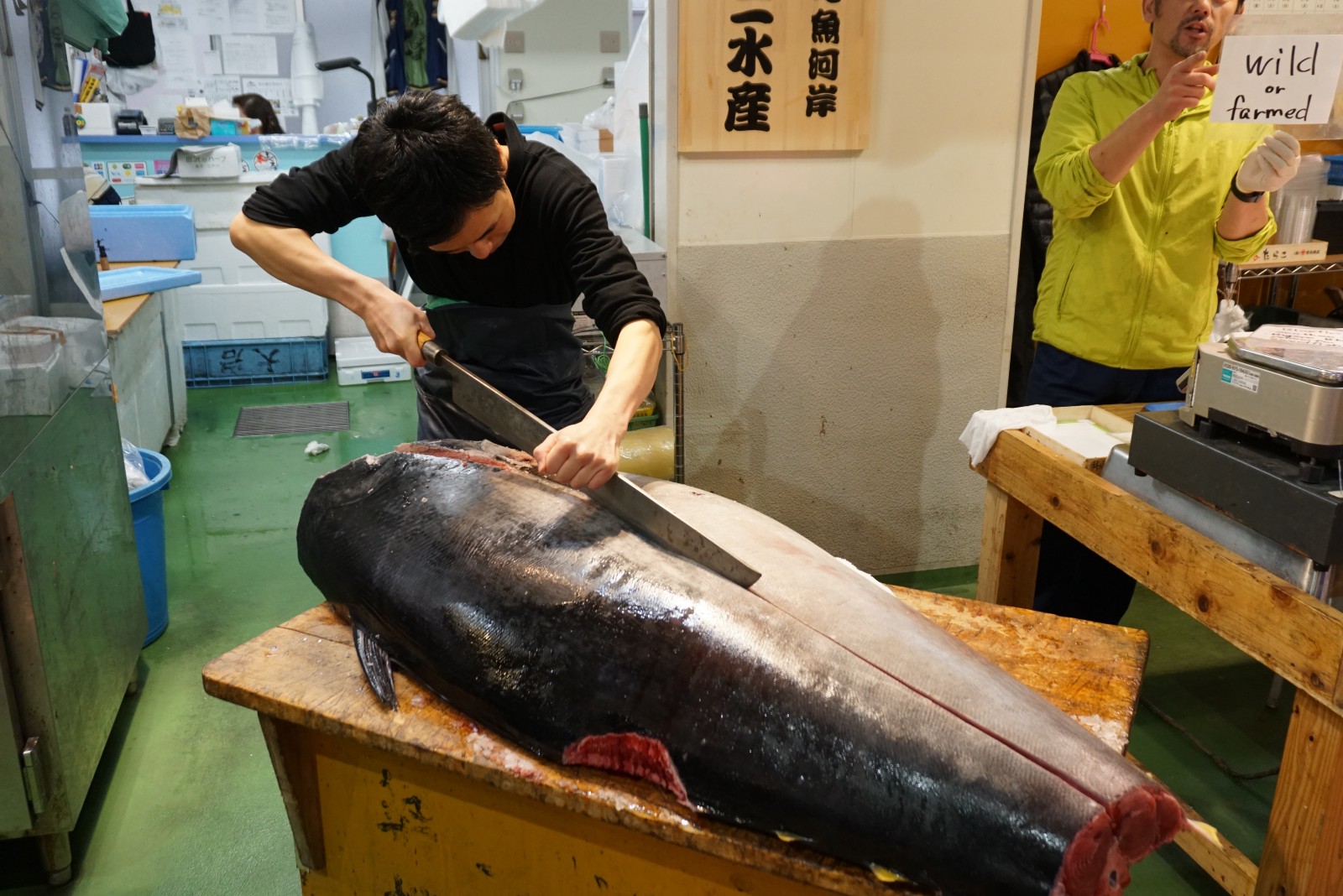 The best way to experience the fascinating food culture in Tsukiji area is to join a food tour led by a local expert guide! This Tokyo Fish Market Tour is one of the most popular food tours in Tokyo today, held in Tsukiji area daily. With a local guide, you can explore hidden parts of Tsukiji area, and try out authentic street food and delicious seafood!
More info ▶ Enjoy Local Food and Drink at Tsukiji Fish Market
Check the review ▶ Tsukiji Fish Market: Best Food Walking Tour in Tokyo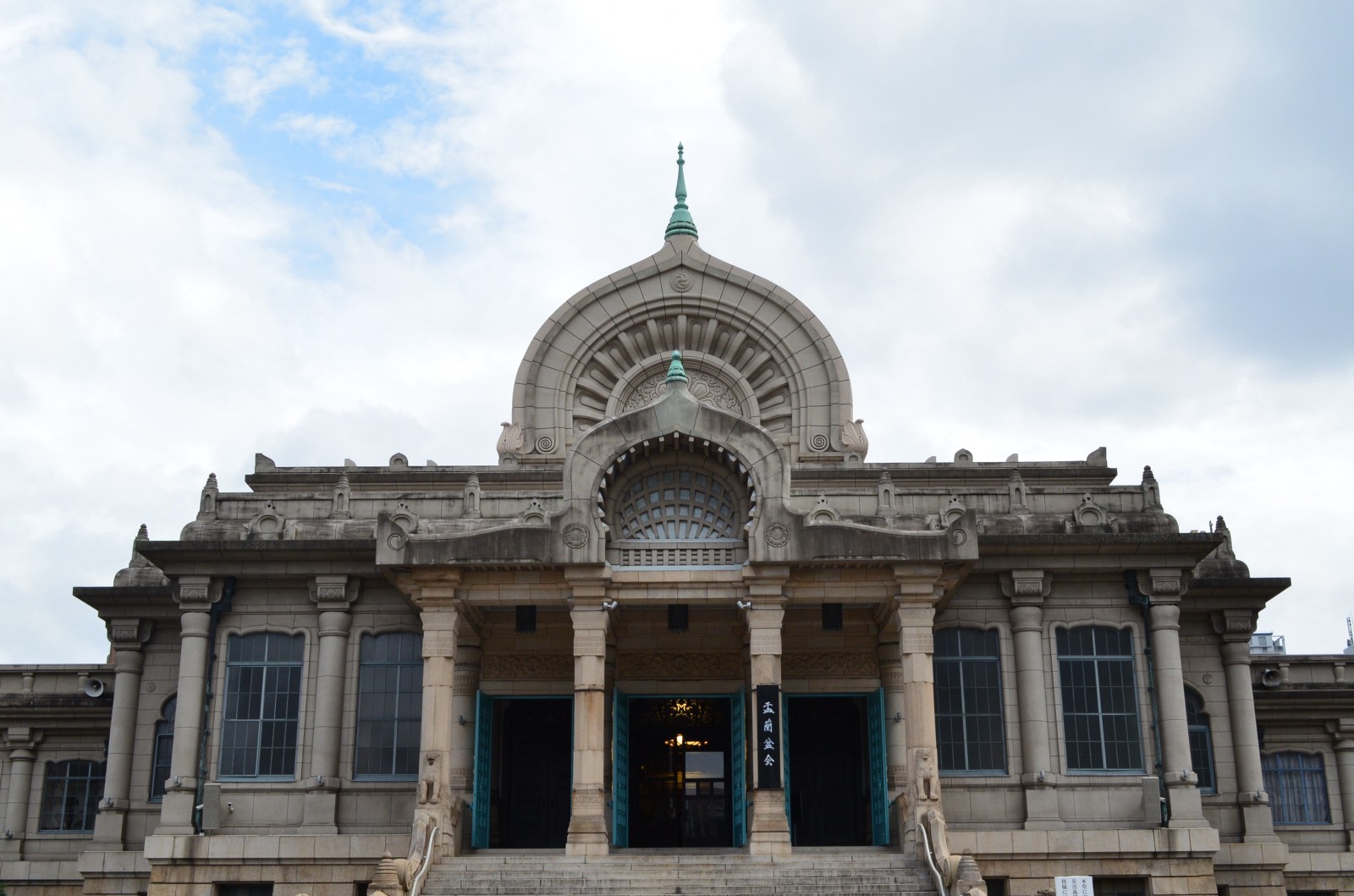 Only few steps away from Tsukiji Market, Tsukiji Honganji Temple is a Jodo Shinshu Buddhism temple with beautiful ancient Indian motif.
More info ▶ Tsukiji Honganji Temple
13. Sushi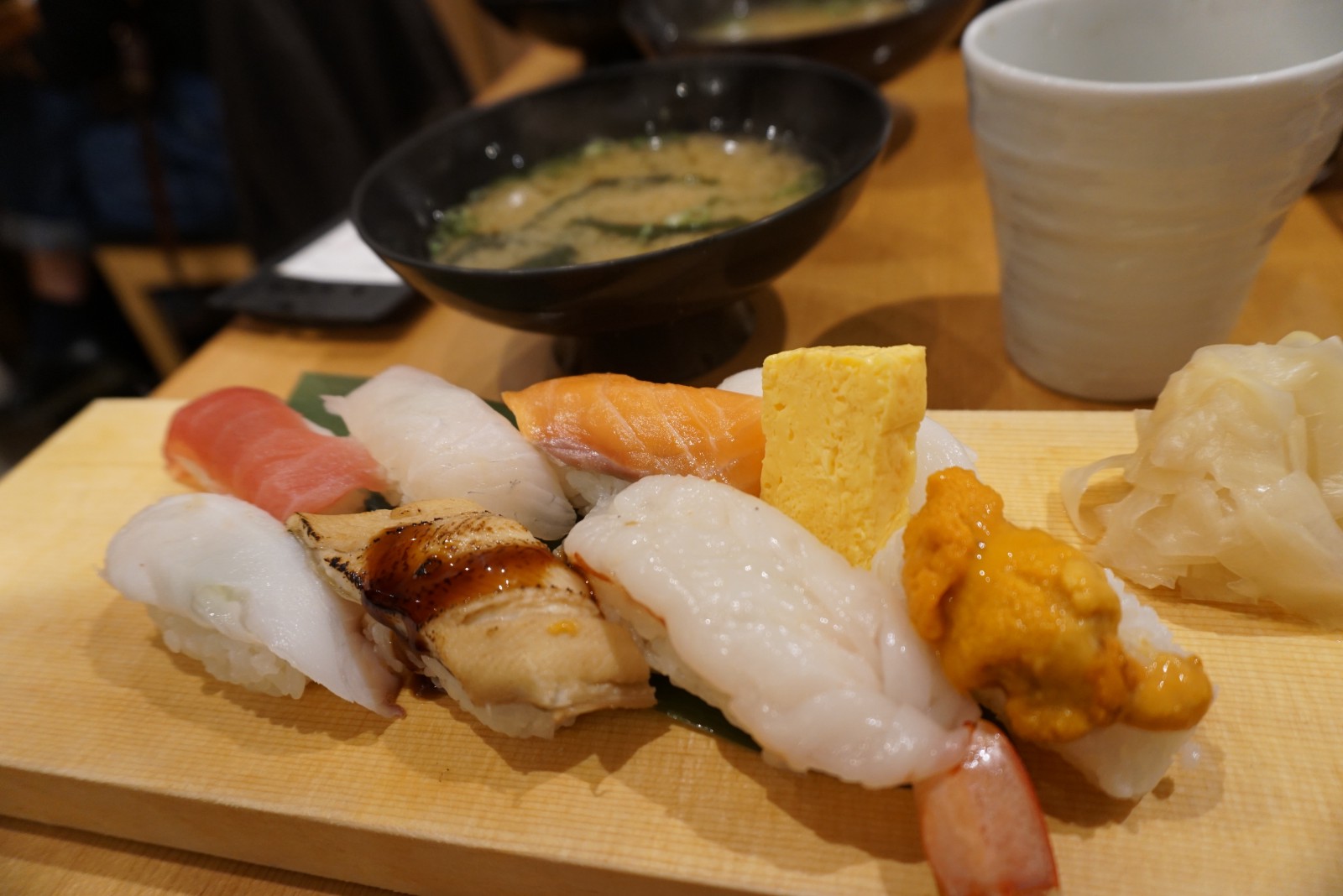 Ginza and Tsukiji area is possibly the best area to eat Sushi in Tokyo. There are several world's greatest Sushi restaurants within the districts such as Sukiyabashi Jiro and Kyubey. See the links below introducing the best Sushi restaurants in Ginza and Tsukiji area.
More info
▶ Best Sushi in Ginza: from Kyubey to Sukiyabashi Jiro
▶ Best Sushi in Tsukiji
14. Ramen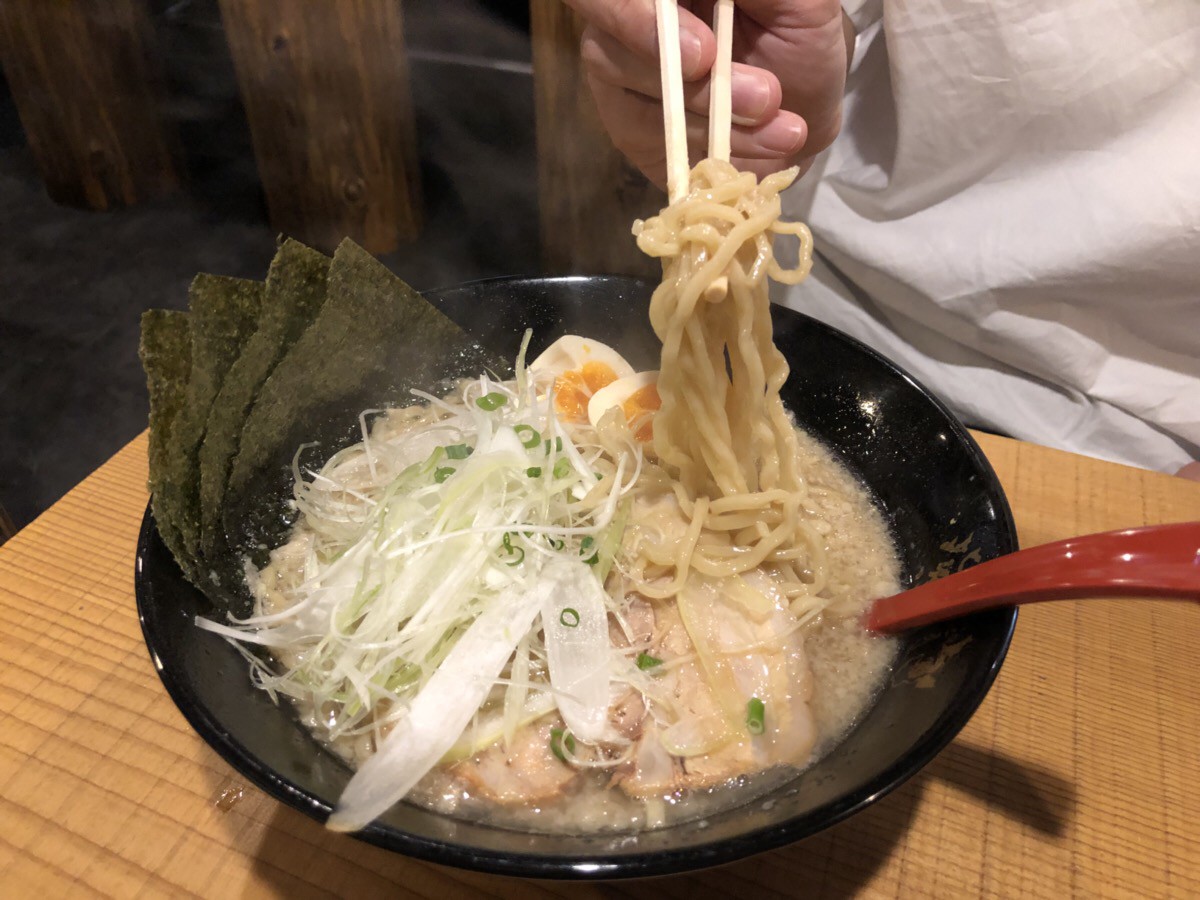 In addition to luxury Japanese food like sushi, Ginza has a wide range of options for Ramen lovers. Highly-rated Ramen restaurants are located in the center of the shopping town including Shoyu Ramen and Shio Ramen.
More info ▶ Best Ramen in Ginza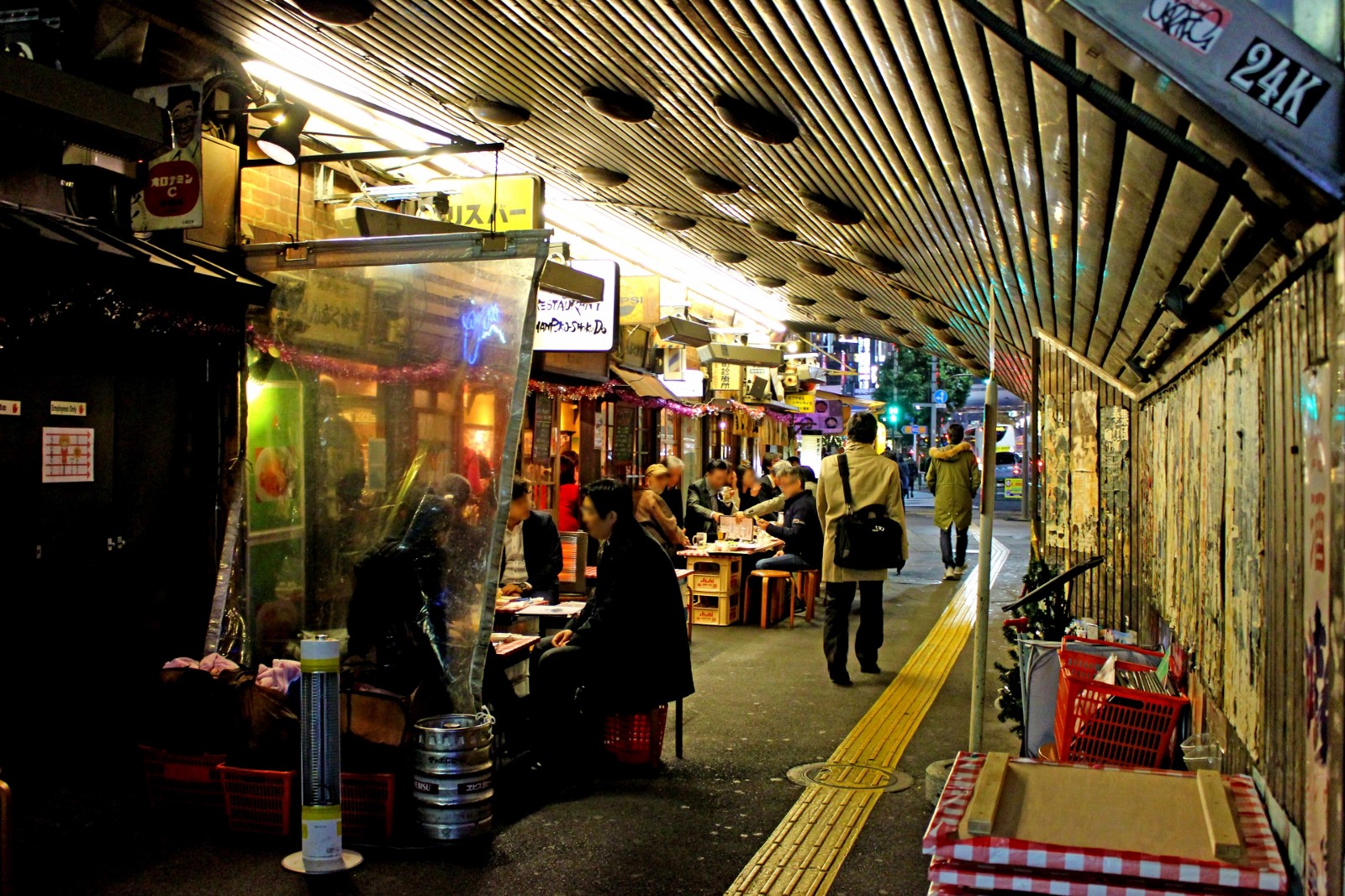 Next to Ginza high-street, Yurakucho offers plenty of options for shopping and dining with much more local atmosphere. Also it's hugely popular as an Izakaya district and many small pubs and restaurants are situated under the train track.
More info ▶ Best Things to Do in Yurakucho
If you are wondering what to do in Tokyo, check this article below!
▶︎Things to Do in Tokyo
Are you also looking for the things to do in the areas near Ginza and Tsukiji?
▶︎Best Things to Do in Akihabara
▶︎Best Things to Do in Ueno
▶︎Best Things to Do in Asakusa
For more info around Ginza and Tsukiji area, please check out these articles, too!
▽ Related Articles ▽
▼ Editor's Picks ▼
---