Ginza: 10 Best Things to Do
From Tsukiji Market to Ginza Shopping Street, Best Things to Do in Ginza Tokyo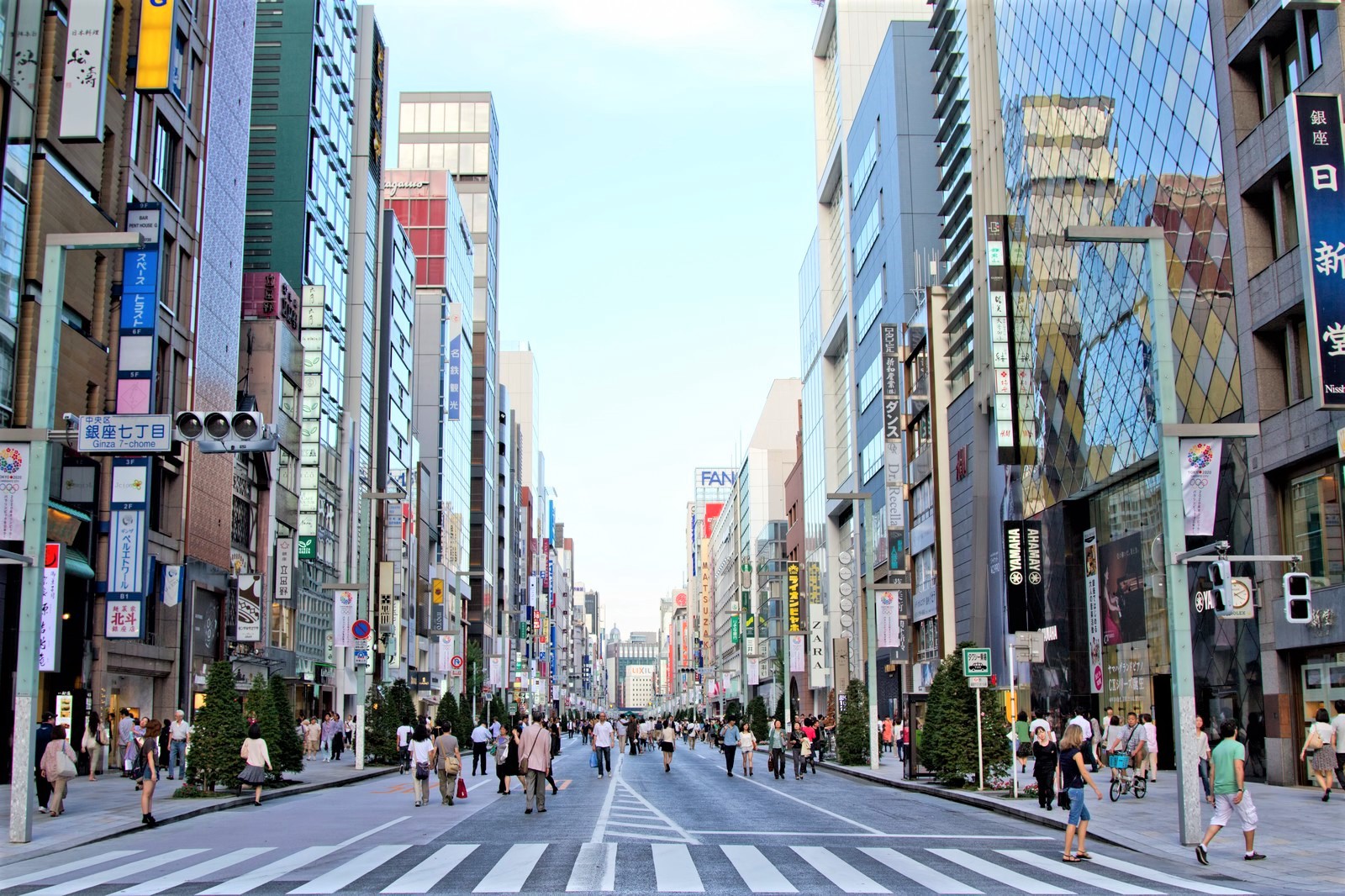 The most luxury and sophisticated district of Tokyo, Ginza is where high-standard department stores, boutiques, art galleries and restaurants gather. It's also very close to the world's biggest fish market "Tsukiji Fish Market" where you can enjoy the fresh seafood and famous tuna auction. Here are best things to do in Ginza area, Tokyo!
1. Ginza High-Street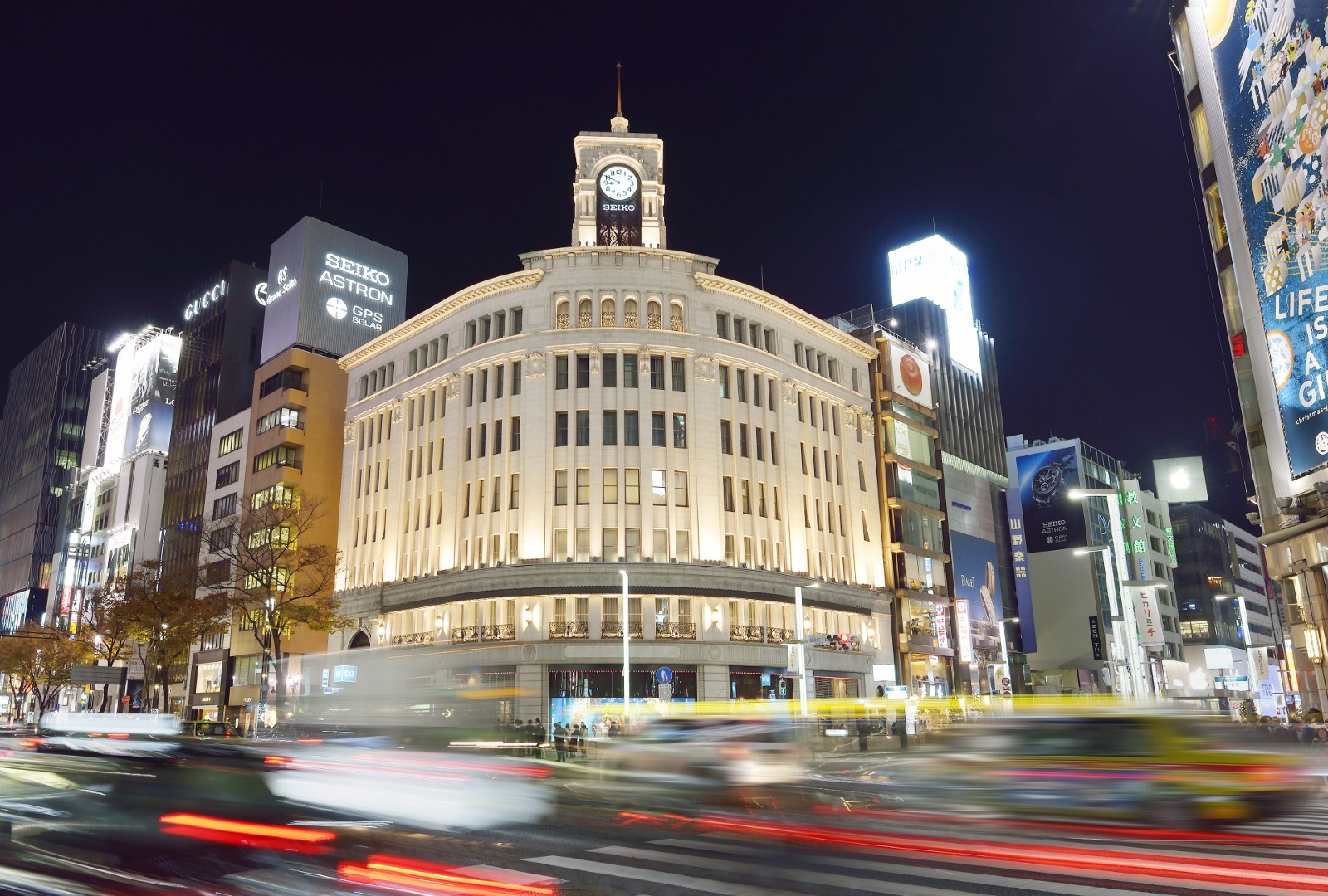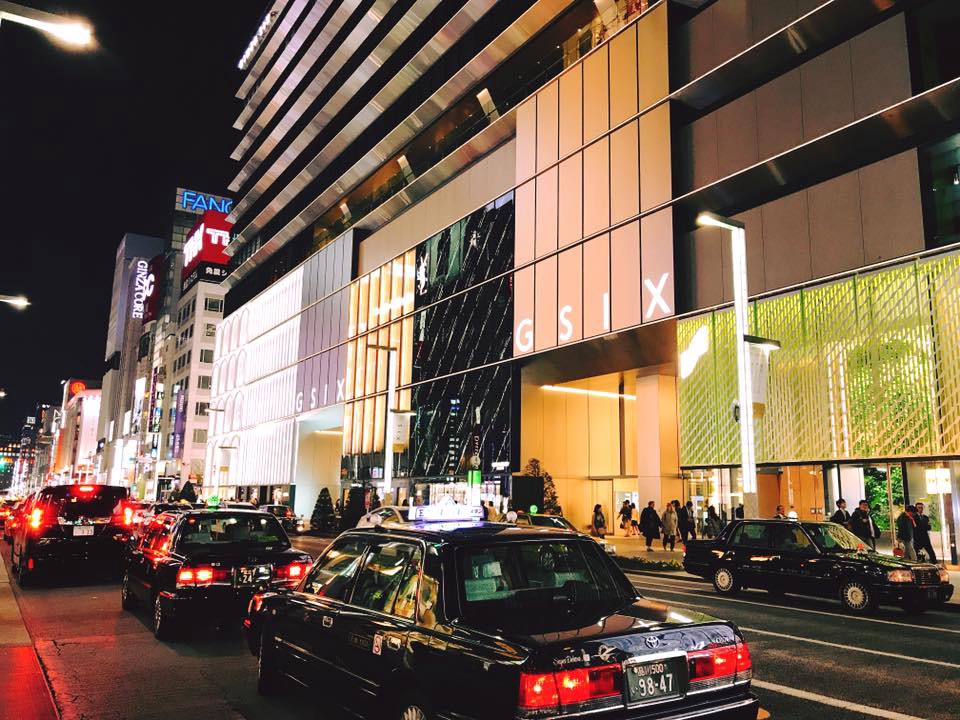 Ginza high-street is called "Chuo Dori (central avenue)" which is approx 1 km long lined up with massive department stores and high brand boutiques. It's Tokyo's most posh and sophisticated shopping district.
More info ▶ Ginza Shopping Guide: 15 Best Shops in Ginza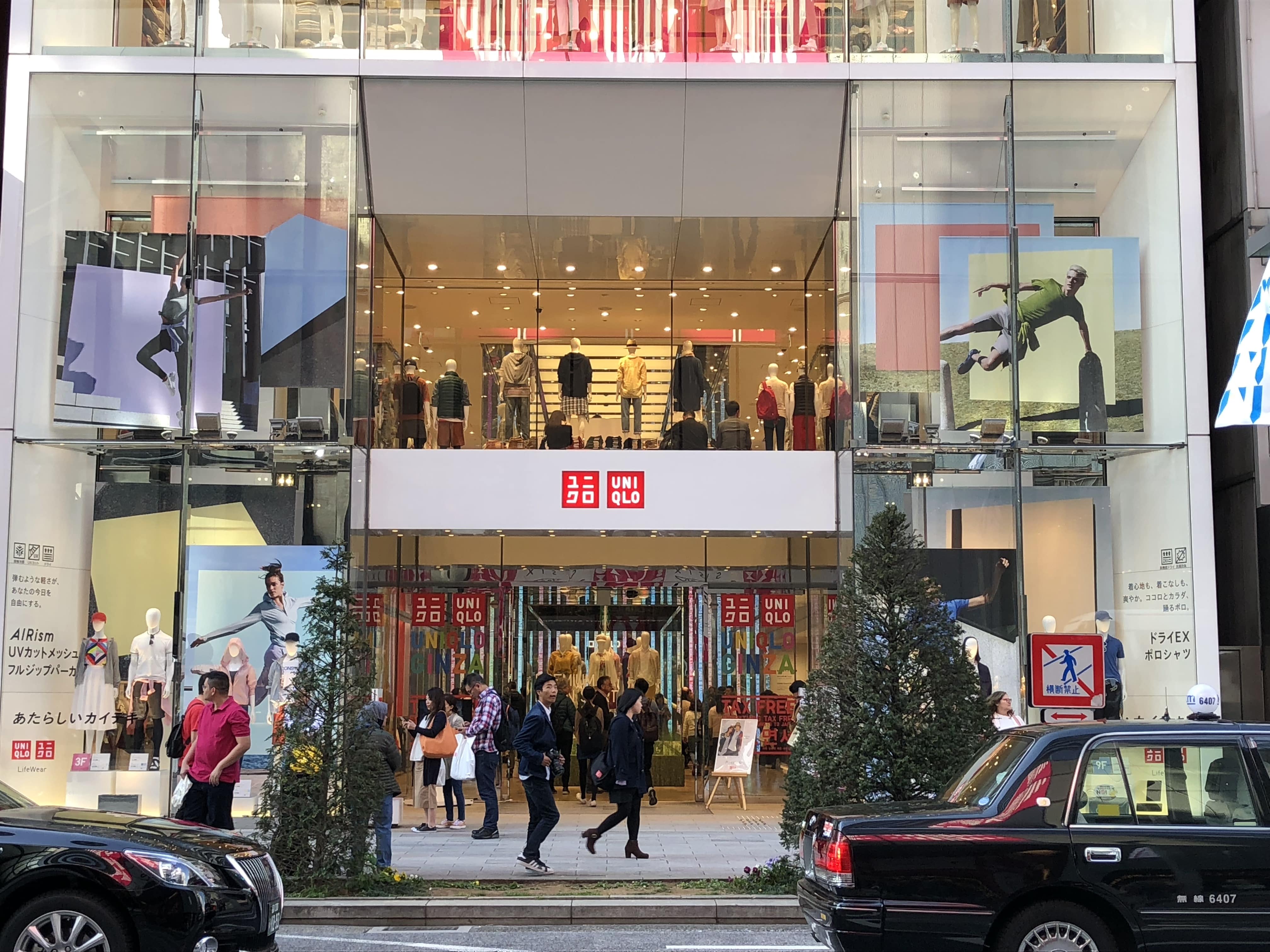 UNIQLO is a popular Japanese fashion retailer, and UNIQLO's biggest flagship shop as UNIQLO Ginza is located in Ginza high street.
More info ▶ 5 Must-Buy Items at UNIQLO GINZA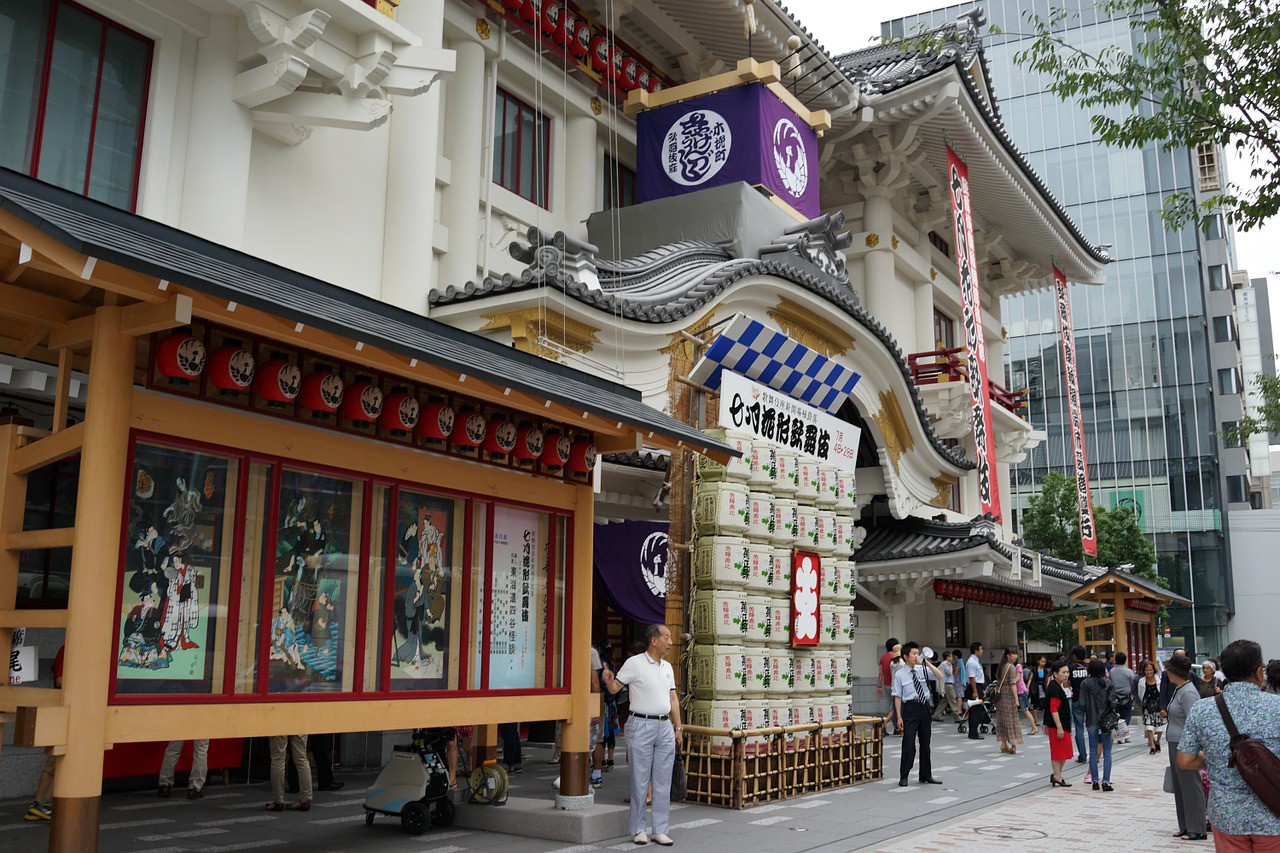 Kabuki is one of the most recognisable Japanese traditions. Kabukiza is a complex building to represent Kabuki to the world. It consists of Kabuki theatre, gallery, shops and restaurants.
More info ▶ KABUKIZA: Traditional Kabuki Theatre in Tokyo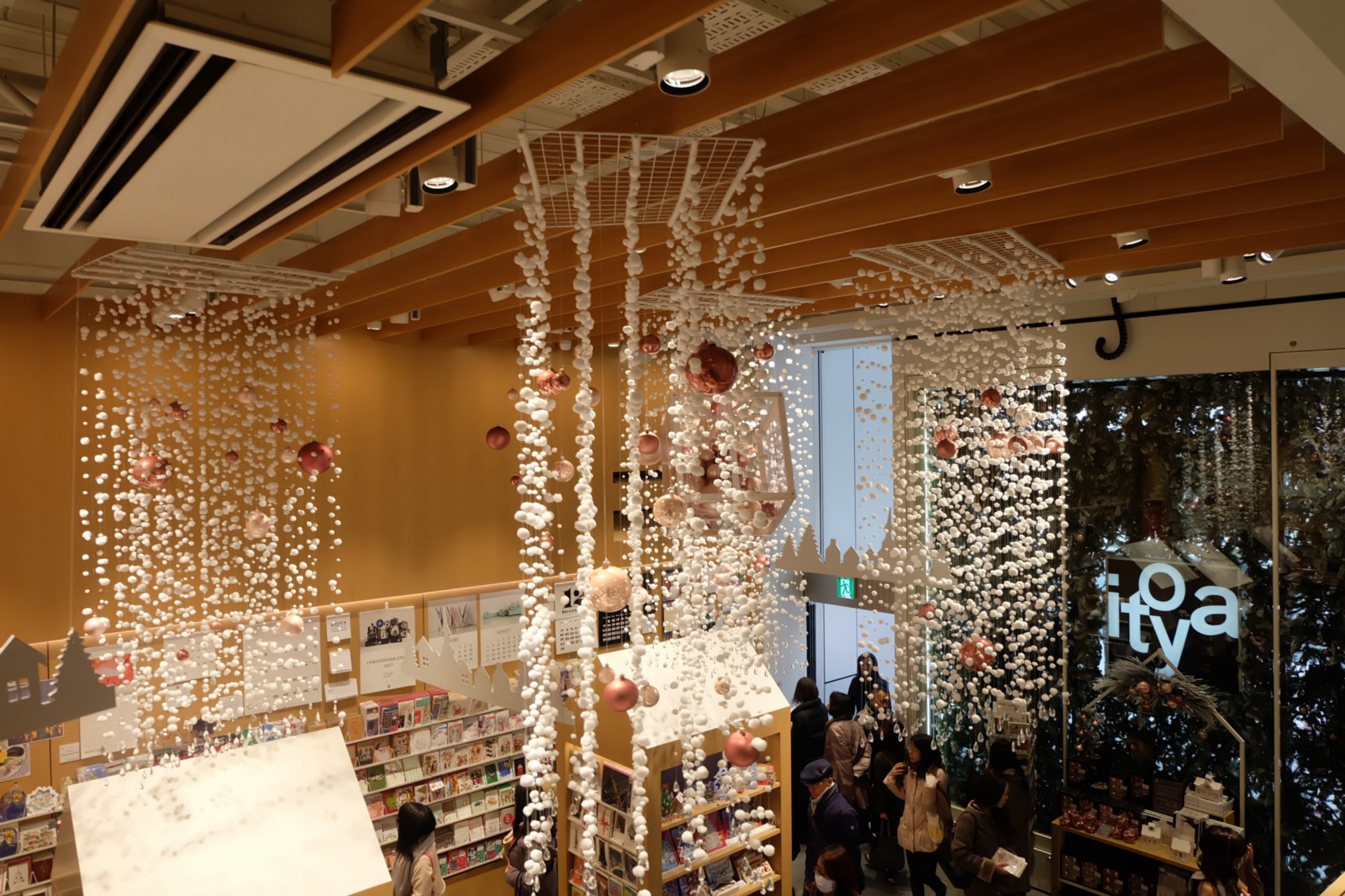 Japanese stationery goods are highly regarded for its quality and design. The biggest stationary store, Ginza Itoya is located right off the high street of Ginza.
More info ▶ Ginza itoya : the Best Stationery Store in Tokyo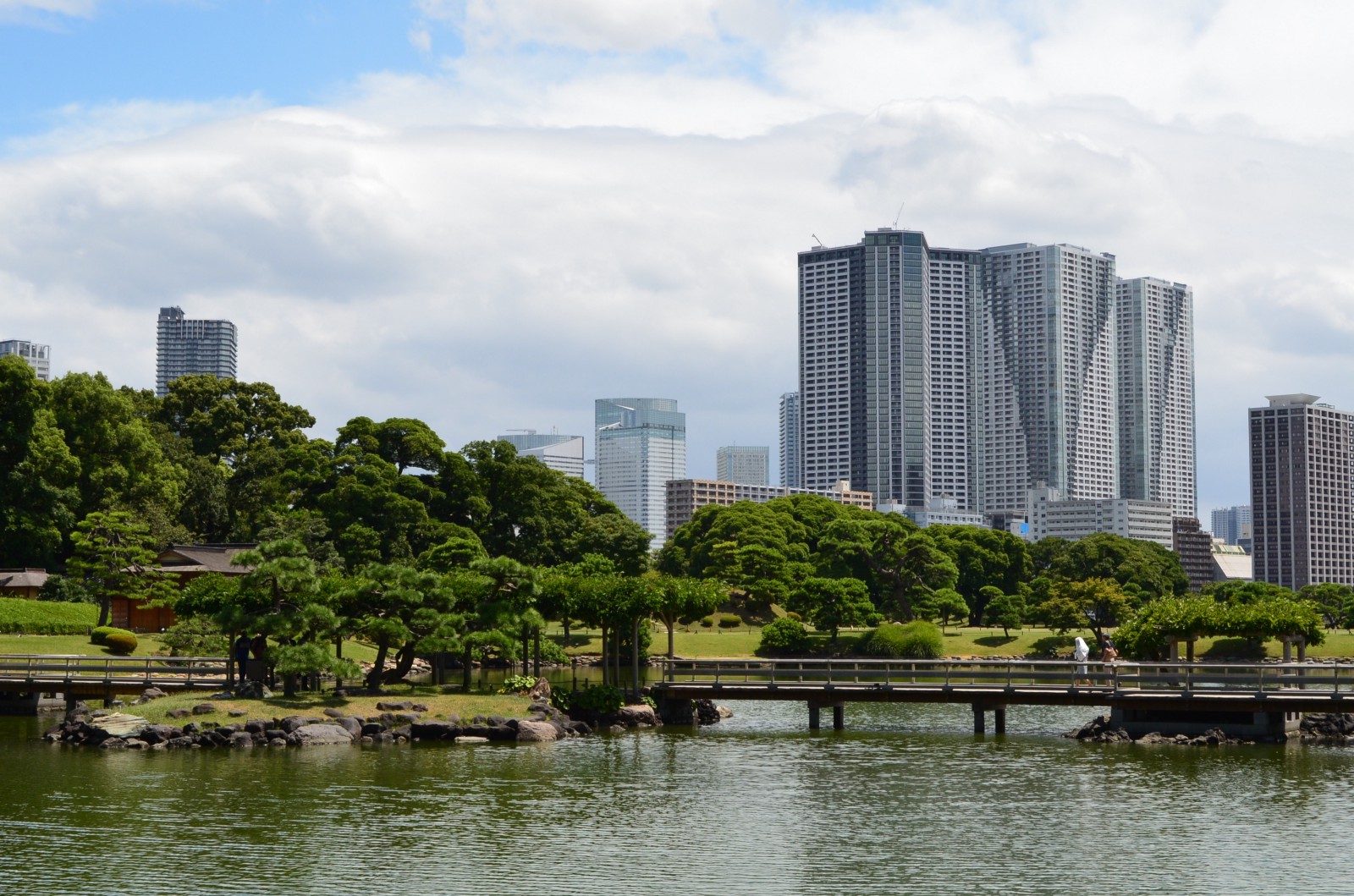 The real oasis in a concrete jungle. Hamarikyu Garden (浜離宮) was originally built as a feudal lord's Tokyo residence and duck hunting grounds during the Edo Period and now visitors can enjoy it as a park with a great landscape.
More info ▶ Hamarikyu Garden: Scenic Japanese Garden near Tsukiji Fish Market
6. Tsukiji Fish Market (inner market) ← CLOSED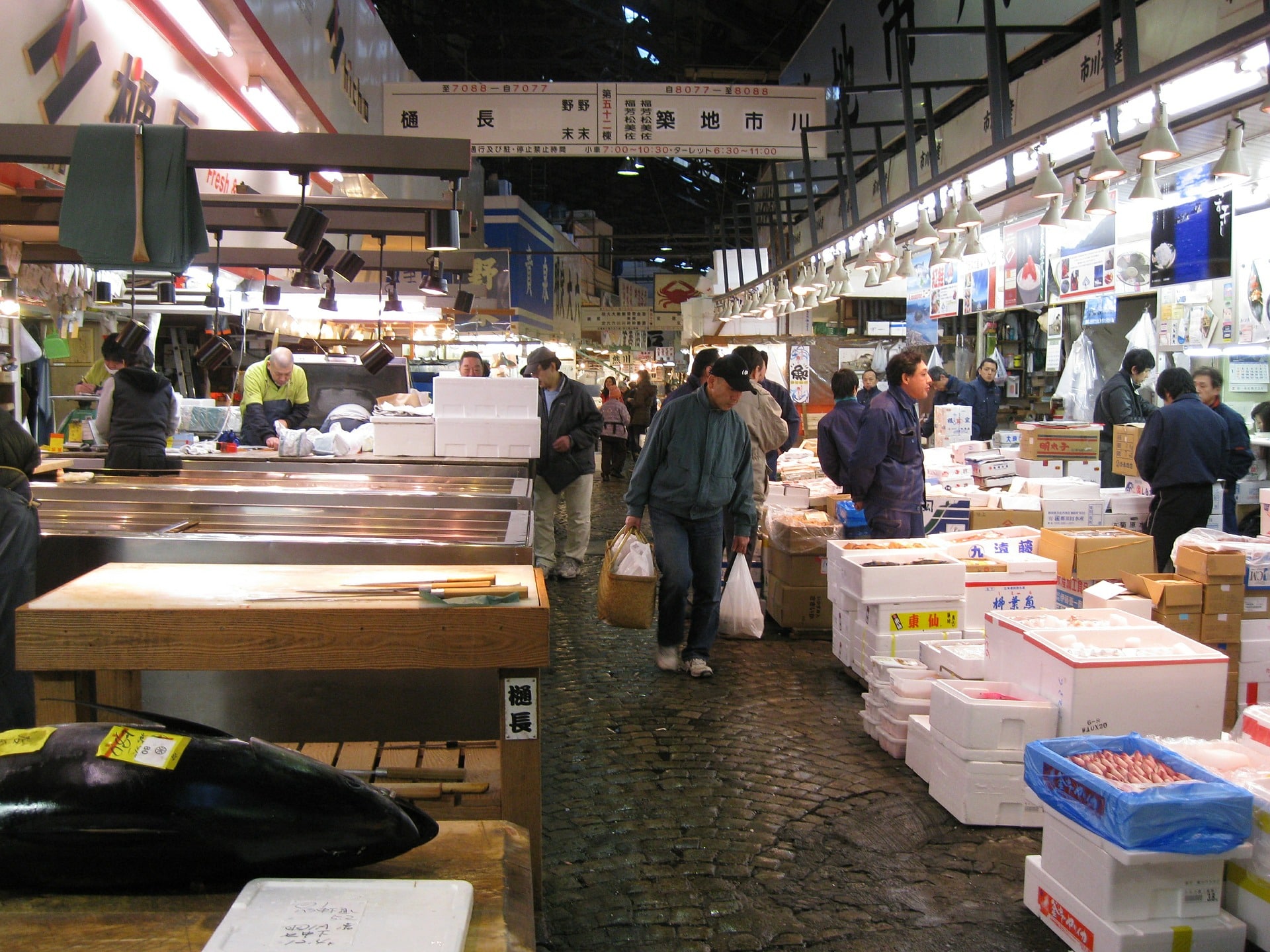 The world largest wholesale market, Tsukiji fish market is one of the most popular tourist attractions in Tokyo. The inner market is where the famous tuna auction is held in early morning and the vibrant wholesale area can be seen.
<Note>
Tsukiji Fish Market has been relocated to Toyosu on October 2018, and the inner market does not exist any longer. However shops and restaurants at the outer market of Tsukiji remain their business with the same conditions as before.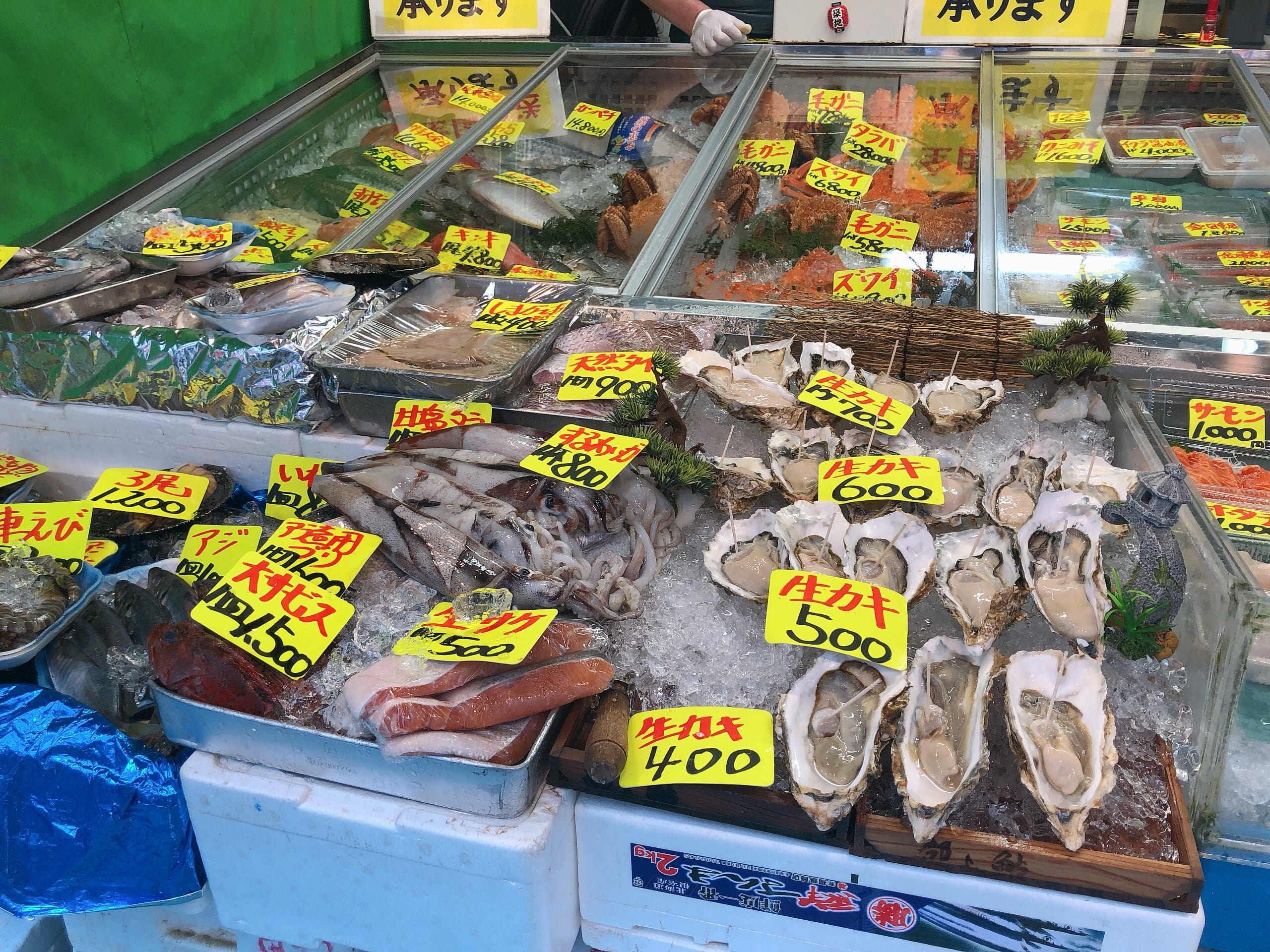 Although the inner market of Tsukiji has been relocated, the outer market remains its existence as before. Hundreds of shops, restaurants and street food vendors can still be enjoyed at the outer market of Tsukiji today.
More info ▶ Tsukiji Fish Market: Jogai Shijo Outer Market
8. Food Walking Tour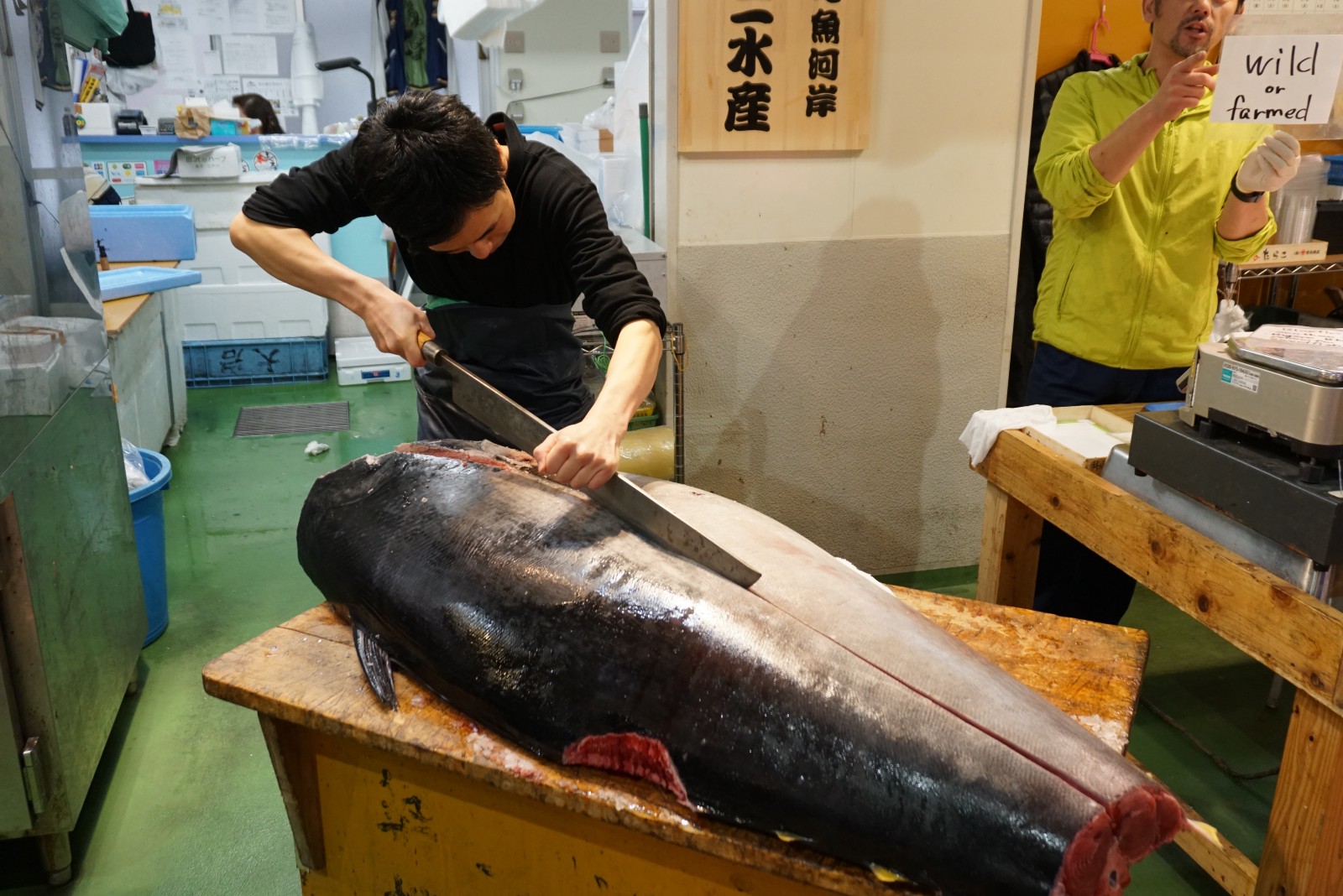 The best way to experience the fascinating food culture in Tsukiji area is to join a food tour led by a local expert guide! This Tokyo Fish Market Tour is one of the most popular food tours in Tokyo today, held in Tsukiji area daily. With a local guide, you can explore hidden parts of Tsukiji area, and try out authentic street food and delicious seafood!
More info ▶ Enjoy Local Food and Drink at Tsukiji Fish Market
Check the review ▶ Tsukiji Fish Market: Best Food Walking Tour in Tokyo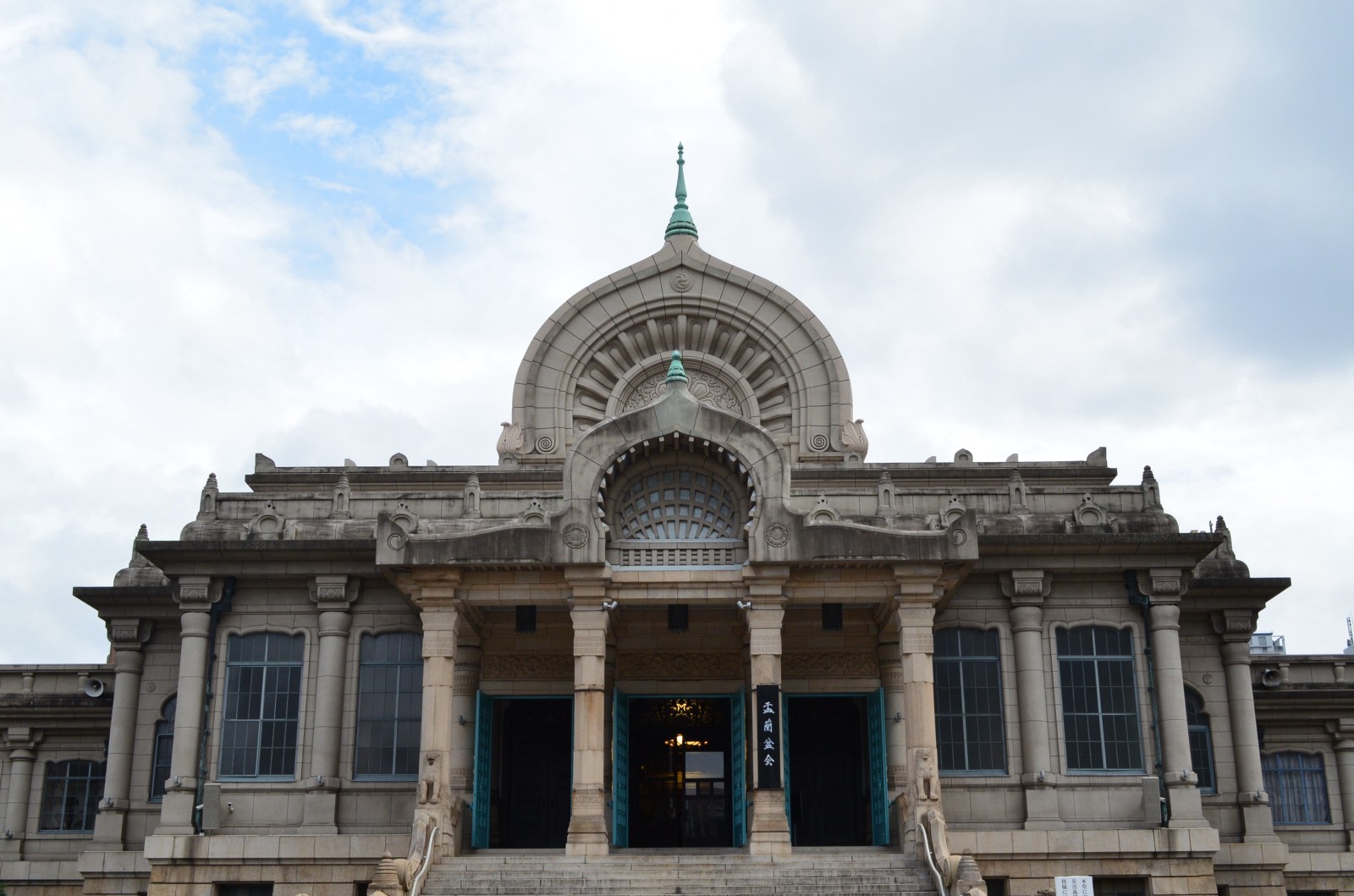 Only few steps away from Tsukiji Market, Tsukiji Honganji Temple is a Jodo Shinshu Buddhism temple with beautiful ancient Indian motif.
More info ▶ Tsukiji Honganji Temple
10. Sushi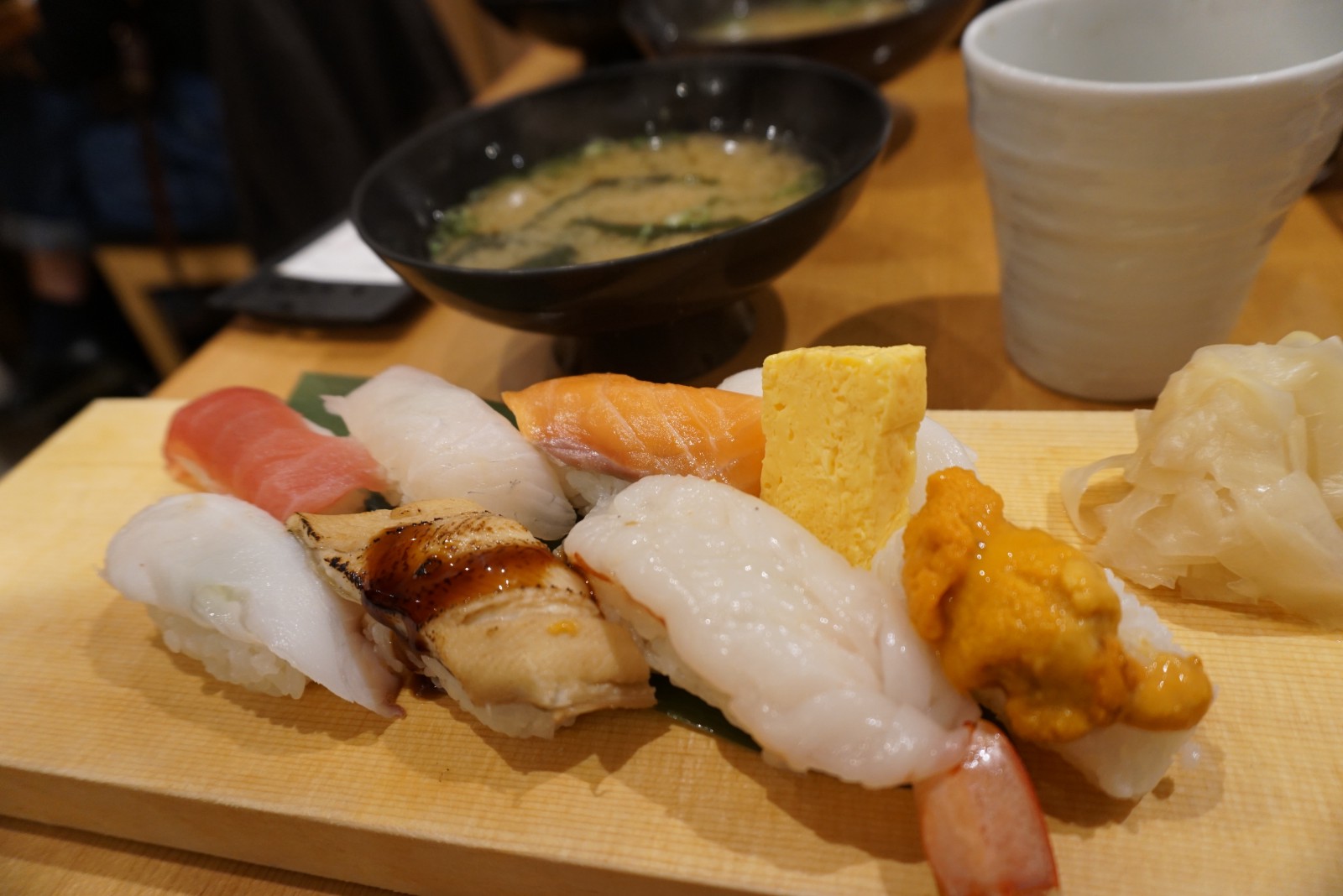 Ginza and Tsukiji area is possibly the best area to eat Sushi in Tokyo. There are several world's greatest Sushi restaurants within the districts such as Sukiyabashi Jiro and Kyubey. See the links below introducing the best Sushi restaurants in Ginza and Tsukiji area.
More info ▶ Best Sushi in Ginza: from Kyubey to Sukiyabashi Jiro
▶ Best Sushi in Tsukiji
11. Antenna Shops
Antenna shops are where local specialties (food&craft goods) from many regions are sold. You can taste region specialties in a heart of Tokyo without travelling!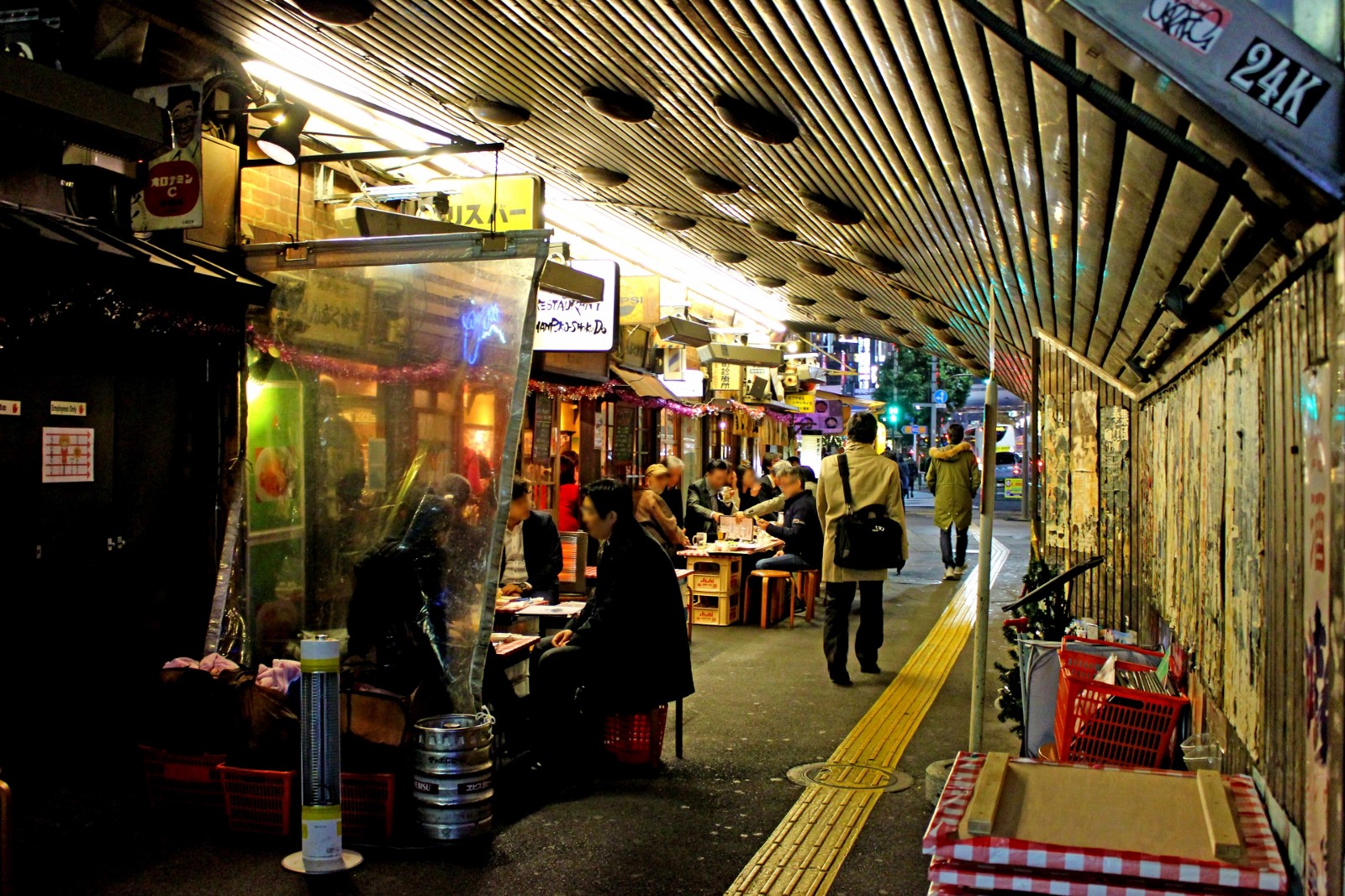 Next to Ginza high-street, Yurakucho offers plenty of options for shopping and dining with much more local atmosphere. Also it's hugely popular as an Izakaya district and many small pubs and restaurants are situated under the train track.
More info ▶ Best Things to Do in Yurakucho
If you are wondering what to do in Tokyo, check this article below!
▶︎Things to Do in Tokyo
Are you also looking for the things to do in the areas near Ginza and Tsukiji?
▶︎Best Things to Do in Akihabara
▶︎Best Things to Do in Ueno
▶︎Best Things to Do in Asakusa
For more info around Ginza and Tsukiji area, please check out these articles, too!
▽ Related Articles ▽
▼ Editor's Picks ▼
---