20 Best Restaurants in Ginza Area
Ginza Food Guide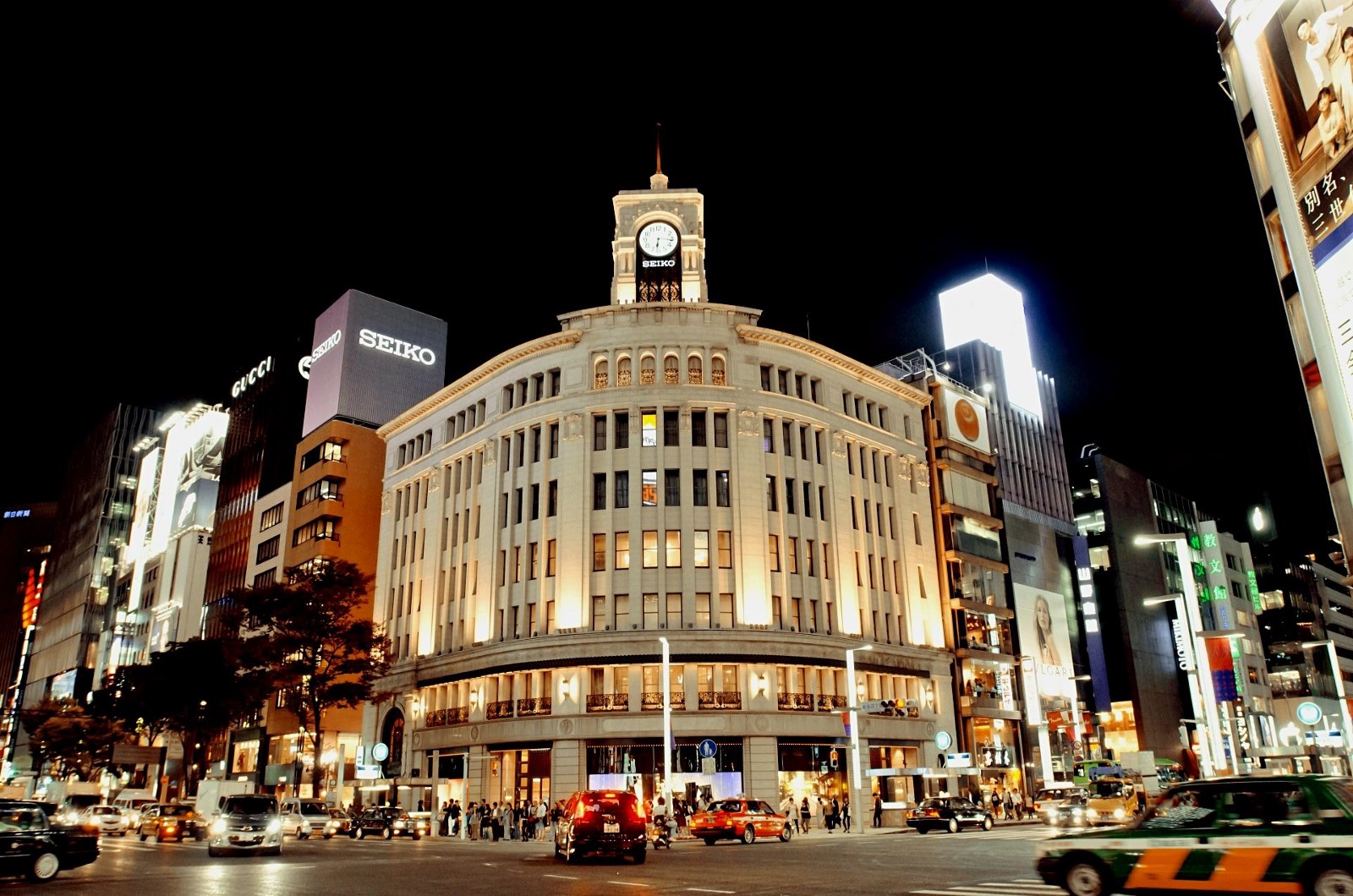 The most luxurious area in Tokyo, Ginza is where Tokyo's gourmands hunt for the highest quality dishes. It's one of the best places to find the world-class dining. Check out the best restaurants in Ginza 2021 area chosen by locals and tourists!
1. Tapas Molecular Bar (タパス モラキュラーバー)
Engage all your senses with the finest Japanese /Western fusion cuisine at the Michelin Star molecular gastronomy restaurant in Tokyo!
<<Reserve Tapas Molecular Bar Michelin 1-Star Restaurant Tokyo>>
2. Sukiyabashi Jiro (すきやばし 次郎)
Sukiyabashi Jiro owned by the Sushi master, Jiro Ono is the three Michelin Star Sushi restaurant in Ginza. Exquisite authentic Edo-style Sushi is made by his magic hands!
You can book a 2 Michelin Star Sukiyabashi Jiro Roppongi right now!
<<Click HERE to Reserve Sukiyabashi Jiro Roppongi Now!!>>
3. Ramen Ippudo (一風堂)
The popular chain Ramen restaurant, IPPUDO serves the genuine Hakata style pork broth Ramen and attracts Ramen lovers around the world!
4. Sushi Kyubey (久兵衛)
The long-established high-end Sushi restaurant since 1935. Kyubey was chosen as the second best restaurant in the whole world in 2018 by La Liste, one of the most influential global food guides.
<<Book your seat at Sushi Kyubey here!>>
5. Gyuan (牛庵)
Enjoy the best quality Wagyu, Kobe Beef at unbelievably affordable price! Gyuan in Ginza is a Japanese style steakhouse serving sizzling steak and hamburg dishes for 1,000 yen during lunch time.
6. Sushi no Midori (寿司の美登利)
The best choice for mid-range Sushi! Sushi no Midori is a chain Sushi restaurant serving the quality yet affordable Sushi with various great-value set meals.
7. Sushi Yoshitake (鮨よしたけ)
The Michelin 3-star Sushi restaurant, Sushi Yoshitake is often praised as the best Sushi restaurant in the world.
8. Andy's Shin Hinomoto (アンディーズ 新日の基)
Retro & casual Izakaya (pub) run by a British gentlemen. Andy's Shin Hinomoto is a popular hang-out spot among both Japanese and foreign guests located under the track rail of Yurakucho area.
9. Annam Indian Restaurant (アナム)
Annam Indian Restaurant is one of the best Indian restaurants in Tokyo, offering authentic Indian cuisine as well as Halal & Vegan dishes.
10. Ramen Ginza Kagari (銀座 篝)
Ramen Ginza Kagari is the busiest Ramen shop in Ginza, yet very much worth queuing to try their unique creamy chicken soup Ramen dish.
11. Tempura Kondo (天ぷら近藤)
The perfection of Tempura! Arguably the best Tempura restaurant in Tokyo, the 2-Michelin Star Tempura Kondo attracts international gourmands including numbers of VIPs and celebrities.
<< Book your seat at Tempura Kondo here!>>
12. Ginza Bairin (銀座梅林)
The first Tonkatsu restaurant opened in Ginza area in 1927. Bairin offers mouthwatering Tonkatsu with crispy outside and juicy inside!
13. Kushiyaki Bistro Fukumimi (串焼BISTRO福みみ)
The smoky and lively Yakitori (grilled chicken skewers) pub serving various parts of chicken skewer dishes freshly grilled by the certificated grill chefs with carefully selected charcoal.
14. Ramen Ginzasa (麺処 銀笹)
One of the most popular Ramen restaurant in Ginza area, Ramen Ginzasa offers delightful bowl of Ramen with the light and aromatic clear-colour soup.
15. Ginza Kitafuku (きた福)
Kitafuku is the restaurant dedicated to crab dishes. Fresh crabs are cooked dynamically in front of customers.
16. Ginza Ukaitei (銀座 うかい亭)
Have the most luxurious dining experience at Ginza Ukai with the high-end Teppanyaki cuisine with the selected seasonal ingredients, and be indulged by their top-notch hospitality.
Click HERE to make a reservation at Ginza Ukaitei!
17. Tokyo Abura Soba (東京油組総本店)
Try the new style of ramen, Abura Soba! Tokyo Abura Soba is a pioneer of the soup-less Abura Soba Ramen which is very tasty and addictive.
18. L'OSIER (ロオジエ)
The world-class finest French cuisine can be tasted at L'OSIER in Ginza. Experience the beautiful culinary art created by the French chef, Olivier Chaignon.
<<Book your seat at L'OSIER here!>>
19. Singapore Hainan Chi Fan (シンガポール海南鶏飯)
The great taste of Southeast Asia! Singapore Hainan Chi fan is a franchised restaurant that serves authentic Southeast Asian cuisine including the iconic Singapore Chicken.
20. Esshu Shimbashi (越州)
An ambient Japanese Izakaya with the authentic local cuisine from Echigo Region and the great selection of Sake from the best Sake producer, Niigata prefecture.
↓↓↓ Check more articles about food in Ginza and Tokyo!! ↓↓↓
▽Related Articles▽
▼Editor's Picks▼
---