Best Curry in Ginza
Best Indian Curry Restaurants in Ginza, Tokyo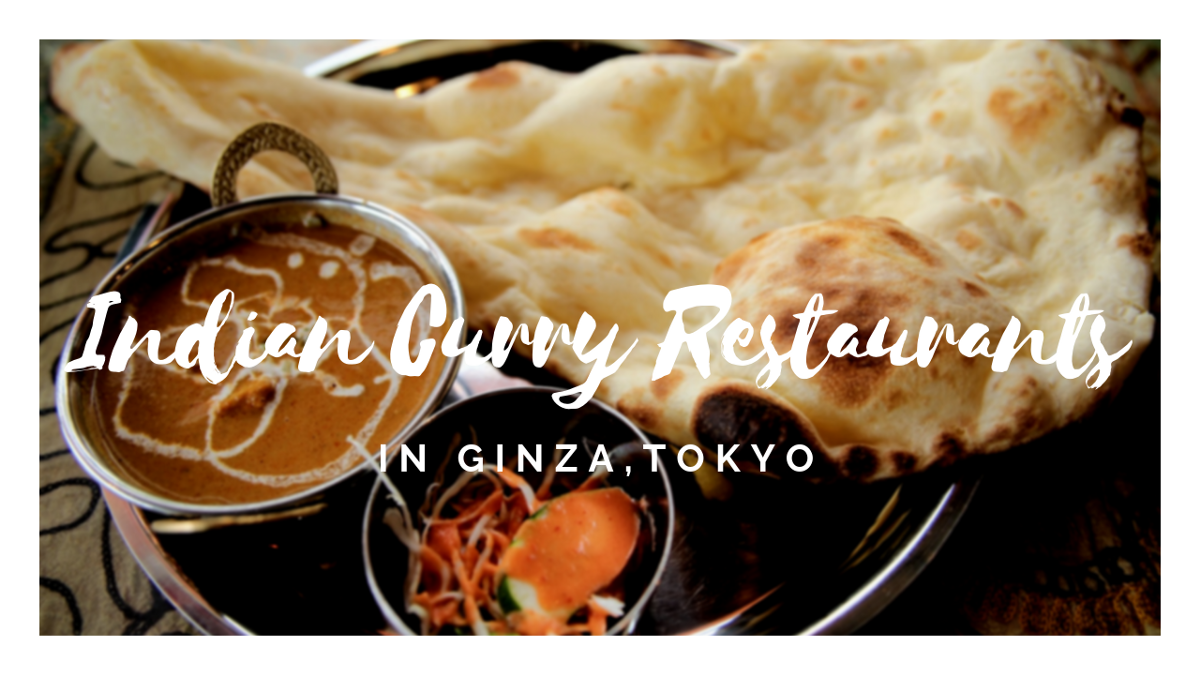 Indian cuisine is one of the most popular international cuisines in Japan, and a large number of authentic Indian restaurants have opened in Tokyo in the past few years.
I personally really like Indian cuisine, especially the curry. The spicy and flavourful Indian dishes are so addictive, and usually they serve lunch set meals with a selection of curries and enormous freshly baked Nan bread which goes perfectly with spicy curry! Moreover, the set meals cost around 1,000 yen or less, which is very affordable for eating out in Tokyo, especially in the areas like Ginza.
Quite a few Indian curry restaurants are located in Ginza area, Tokyo. Ginza is one of the most gourmet areas in Tokyo where hundreds of restaurants gather including the Michelin starred Sushi restaurants to affordable Ramen restaurants, and visitors can enjoy various kinds of the high-quality food at Ginza restaurants.
In this article, I'd like to introduce some of the best Indian restaurants in Ginza, Tokyo, offering delicious and affordable Indian curry meals. All three restaurants are very easy to access while shopping or sightseeing in Ginza area!
1. HIRA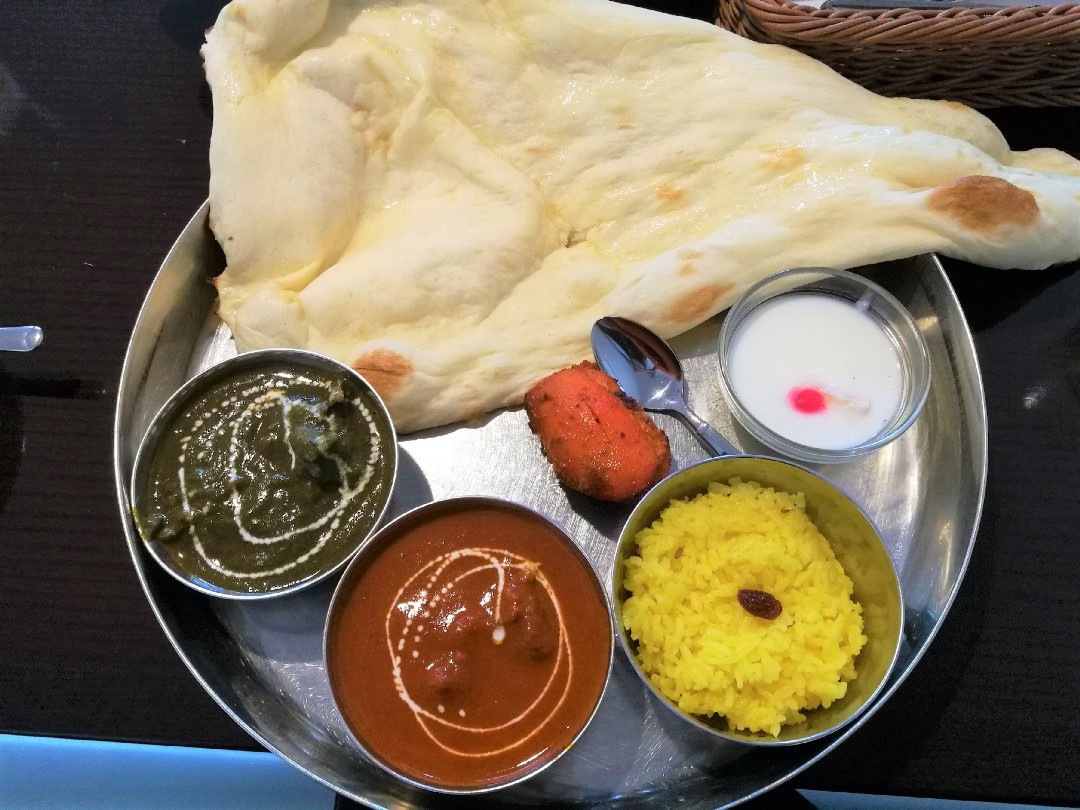 HIRA (ヒラ) is an Indian restaurant which currently has 4 branches in Tokyo (Ginza, Tachikawa and Daimon). Authentic Indian cuisine is served with a wide selection of wine during lunch and dinner. Their Ginza branch is located near Tsukiji Fish Market, and the 2-story restaurant has a bright and spacious dining space with around 50 seats.
The lunch set is served with a choice of 9 flavours of curry including Butter Chicken and Mutton with 4 different level of spiciness (from mild to super hot). The lunch menu is available from 11:00~17:00, which is great if you want to have early or late lunch.
If you are a women, feel lucky to have their "lady's special lunch set" (the picture above) which comes with various items including a choice of 2 curries, Tandoori Chicken, salad, saffron rice, Naan bread, small dessert and a drink, all for 1,000 yen. Naan and rice can be enjoyed with free-refill!
Access: 2 mins walk from Tsukiji Shijo Station or 4 mins walk from Higashi Ginza Station,
Hours: Lunch 11:00~17:00/Dinner 17:00~24:00
Budget: Lunch 1,000 yen/Dinner 2,000 yen~
2. YUJIN Ginza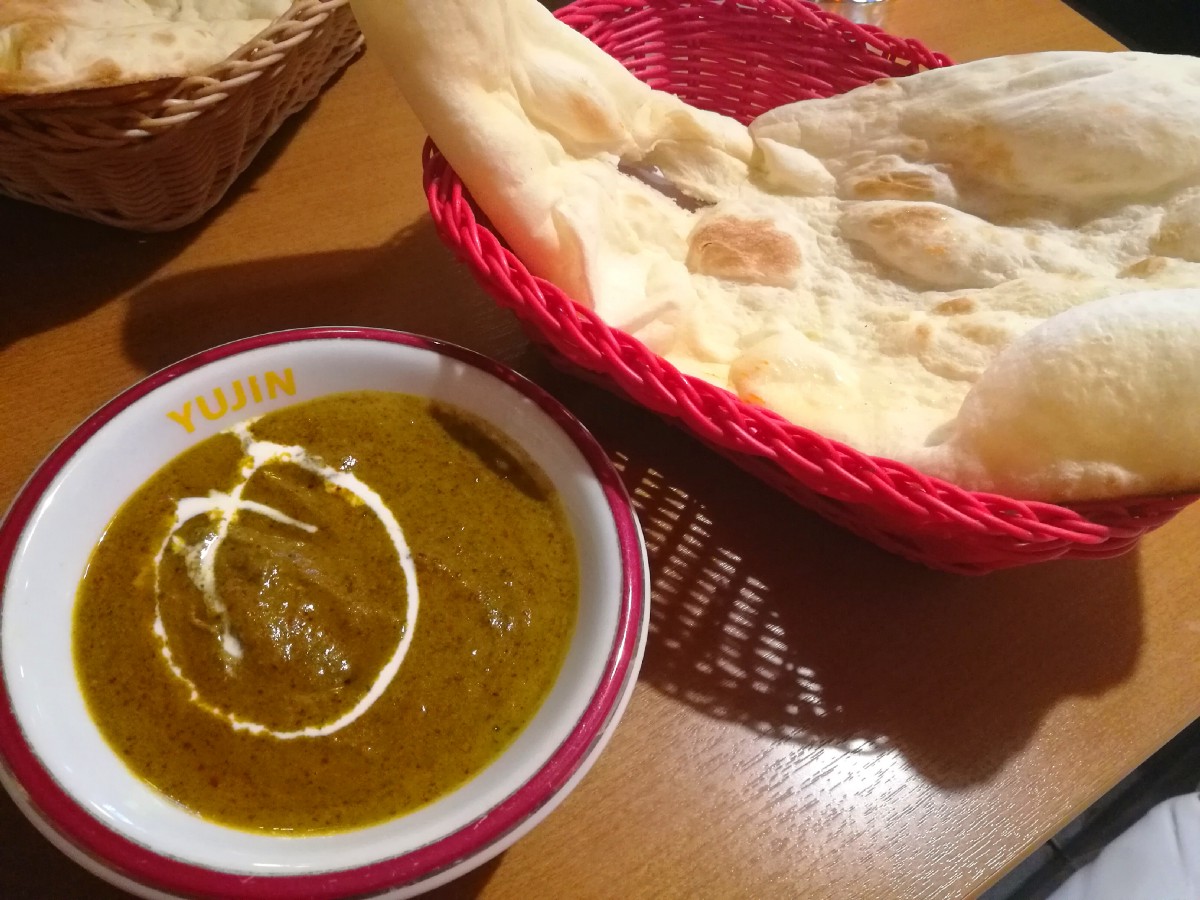 YUJIN (ユージン) is a cozy Indian restaurants has located between Ginza shopping street and Tsukiji Fish Market, near the Ginza DONKI store.
10 different flavours of curry is available for the lunch set including Butter Chicken, Seafood and Today's special curry. The set meal comes with salad, drink and a choice of Naan bread or rice with free refill. The spiciness of the curry can be chosen from level 0 to 5.
Personally, I really like hot and spicy food, and although I always go for the highest level of spiciness when I eat Indian curry in Japan, quite often I end up thinking "it's not spicy enough..". But in YUJIN, they do make really spicy curry which I really like!
Access: 3 mins walk from Higashi Ginza Station
Hours: Lunch 11:00~17:00/Dinner 17:00~24:00
Budget: Lunch 1,000 yen/Dinner 2,000 yen~
3. Annam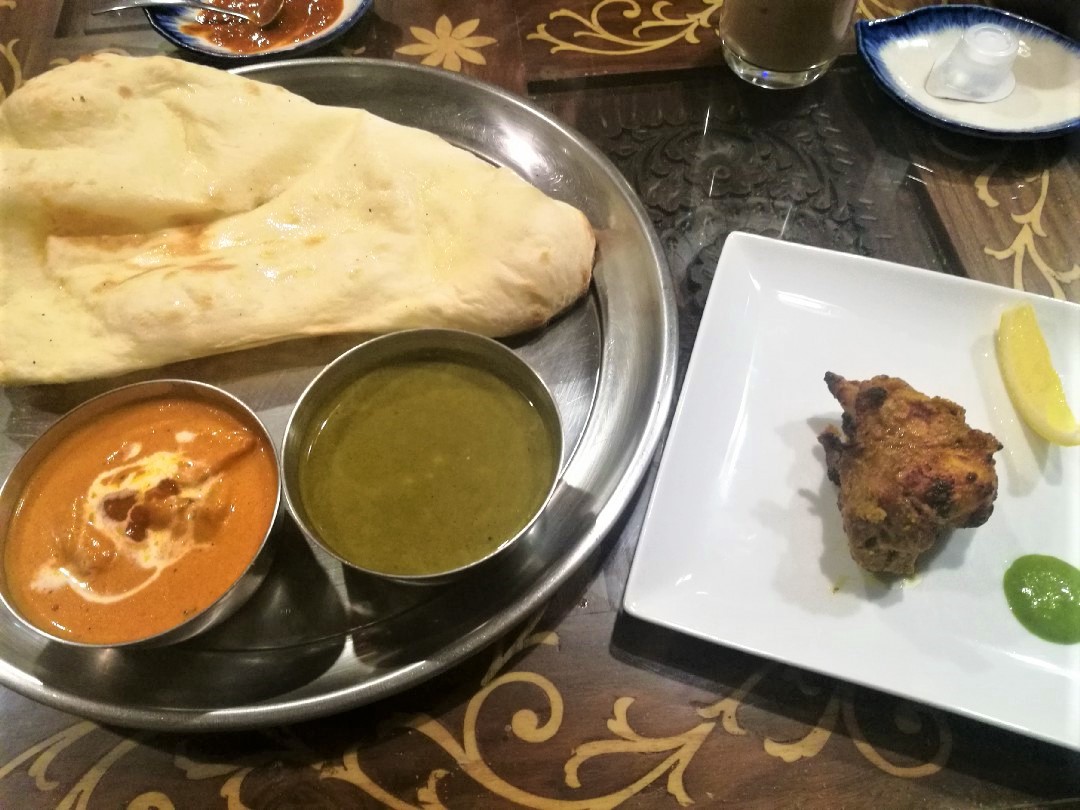 Annam (アナム) is an Indian restaurant, which was chosen as the best Indian restaurant in Tokyo by TripAdvisor in past. The restaurant has a spacious venue with an authentic Indian atmosphere, and serves delicious and healthy Indian cuisine as well as Vegetarian, Vegan and Halal dishes.
The lunch set at Annam is available with a choice from 4 curries (Butter Chicken and Today's Curry A,B and C), and small salad and Naan bread. I'd highly recommend you to try their freshly grilled Tandoori Tikka which is available from 250 yen per piece. The authentic Indian rice dish, Biryani is also available during lunch (Vegetable, Chicken or Mutton).
The restaurants is located on the basement just off the famous Ginza Shopping Street. If you are looking for delicious, yet affordable lunch around Ginza, it's one of the best options!
Access: 5 mins walk from Ginza Station
Hours: Lunch 11:00~17:00/Dinner 17:00~24:00
Budget: Lunch 1,000 yen/Dinner 3,000 yen~
Related Article:
How did you enjoy the list?? Ginza is one of the best area to eat out in Tokyo! Not only Japanese restaurants or fine dining, but there are a countless number of restaurants and cafes serving high-quality international cuisine. And if you wish to enjoy the great food with affordable prices, I'd highly recommend you to go for their special lunch deals 🙂
For more information about amazing places to dine around Ginza area, Tokyo, please check out the listed articles below, too!
▽Related Articles▽
▼Editor's Picks▼
---