5 Best Spicy Food Restaurants in Tokyo
Best places to eat for spicy food lovers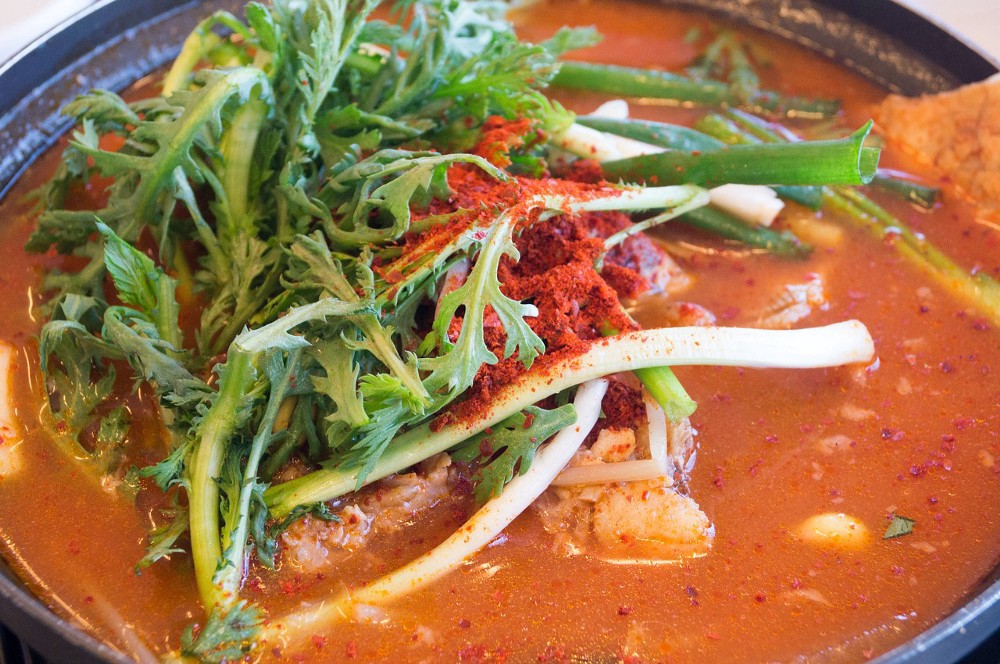 Do you love spicy food?? In fact, Tokyo is one of the best places on earth to taste spicy yet delicious food from all over the world! I'm going to introduce 5 top spicy restaurants in Tokyo in different tastes. Challenge yourself with Tokyo's yummiest hot dishes 😉
1. Ryumon Meguro (龍門 目黒)
Genre: Chinese (Sichuan cuisine)
Must-have dish: Yodaredori (よだれ鶏)
Chinese food, especially Sichuan cuisine is known as one of the most spicy food in the world. Ryumon is an authentic Sichuan cuisine restaurant located in Meguro, Tokyo. Offering spicy yet aromatic and delicious dishes. Their significant dish is Yodaredori, which literally means mouth-watering chicken!
Access: 1 min walk from JR Meguro station
Google map: https://goo.gl/bJLnJK
Hours: Lunch 11:00~14:30, Dinner 17:30~22:45
Budget: Lunch 1,000 yen~, Dinner 3,000 yen~
2. Magic Spice (マジックスパイス)
Genre: Soup Curry
Must have dish: Aquerius
Tokyo is one of the best cities in the world to eat curry. Magic Spice serves "Soup Curry" which is originated from Sapporo city, Hokkaido. If you really love spicy food, go for the curry called Aquerius, which is served only 5 meals a day with a caution of extreme spiciness!
Access: 6 mins walk from Shimokitazawa station
Google map: https://goo.gl/NFcmYn
Hours: Lunch 11:30~15:00, Dinner 17:30~23:00
Budget: 1,000 yen~
3. Rishiri (利しり)
Genre: Ramen
Must have dish: Orochon Ramen
Rishiri is known as the hottest Ramen restaurant in Tokyo, located in Tokyo's biggest red-light district Kabukicho area in Shinjuku. Try their aromatic Orochon Ramen with soft-shelled turtle broth, with a choice of spiciness level from 1 to 9!
Access: 7 mins walk from Shinjuku station
Google map: https://goo.gl/o4Gvub
Hours:18:30~5:00 am next day
Budget: 1,000 yen~
4. Akai Tsubo (赤い壺)
Genre: Asian
Must have dish: Mapo doufu
Akai Tsubo offers various kinds of spicy dishes of Asian cuisine including Japanese, Korean and Chinese. If you love spicy food, you will be amazed by their full course of delicious spicy dishes!
Access: 3 mins walk from Omotesando station
Google map: https://goo.gl/TMMYmZ
Hours: 17:00~24:00
Budget: 5,000 yen~
5. Shin chan (辛ちゃん)
Genre: Korean
Must have dish: Whole Chicken
Shin chan is located in Tokyo's Korean town "Shinokubo", near Shinjuku area. Offering various kinds of spicy Korean dishes in reasonable price. Try their char-grilled whole chicken served with spicy sauce!
Access: 5 mins walk from JR Shinokubo station
Google map: https://goo.gl/YUregq
Hours: 12:00~5:00 am next day
Budget: Lunch 1,000 yen~, Dinner 2,000 yen~
↓↓↓For more articles about food in Tokyo, check these links!! ↓↓↓
▽Related Articles▽
▼Editor's Picks▼
---