8 Best Tonkotsu Ramen in Tokyo
Best Tonkotsu Ramen in Tokyo: Hakata Ramen, ICHIRAN, IPPUDO, etc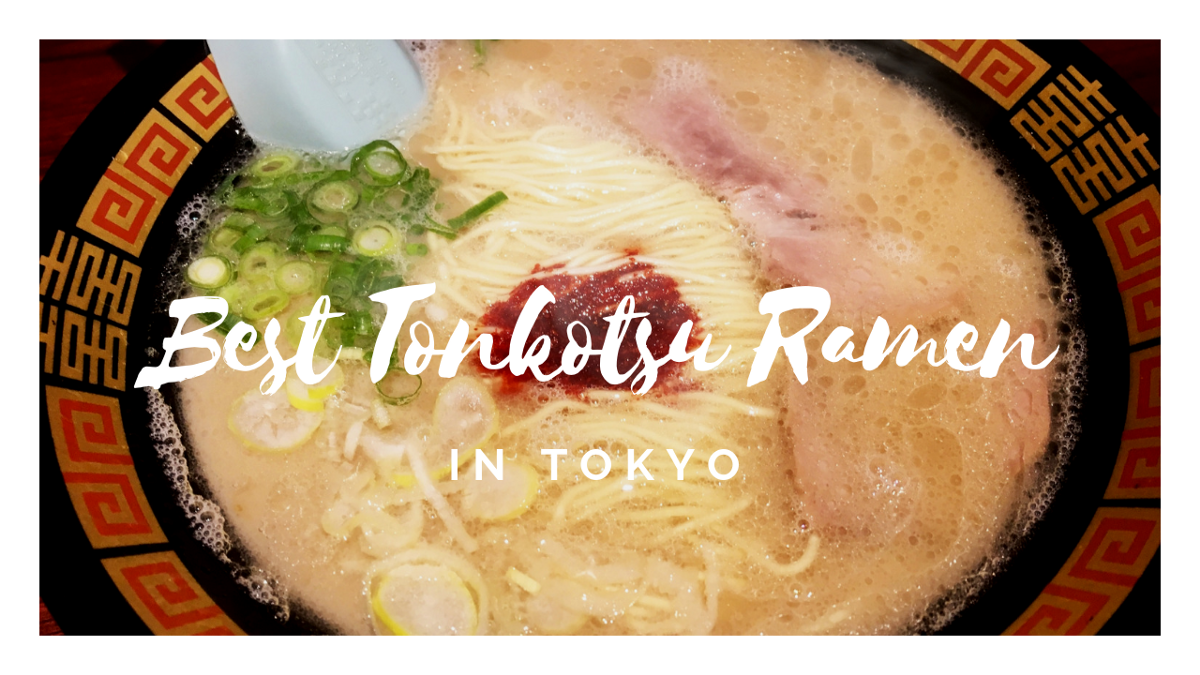 Ramen is one of the most popular Japanese food worldwide today along with Sushi and Tempura, and it's indeed the nation's favourite dish. If you are a Ramen lover who plan to visit Japan, I'm sure you would like to try as many kinds of Ramen dishes as you can in Japan.
Which Ramen flavour do you like most??
There are 4 common flavours of Ramen, which are Shoyu, Shio, Miso and Tonkotsu. In the past decades, Tonkotsu flavour has been the mainstream of the Ramen industry, as it's the most tasteful and satisfying flavour of Ramen. Slow simmered pork bones turns into the rich, thick and creamy soup that fascinates people around the world. It is said that Tonkotsu Ramen originated in Fukuoka Prefecture, Kyushu Region. Some of cities like Hakata, Kurume and Nagahama are well known among Ramen lovers.
Many Ramen restaurants are specialised in Tonkotsu flavour and take their prides to create their original delicious Tonkotsu Ramen bowls. In this article, I'd like to share the best Tonkotsu Ramen in Tokyo including ICHIRAN and IPPUDO!
1. ICHIRAN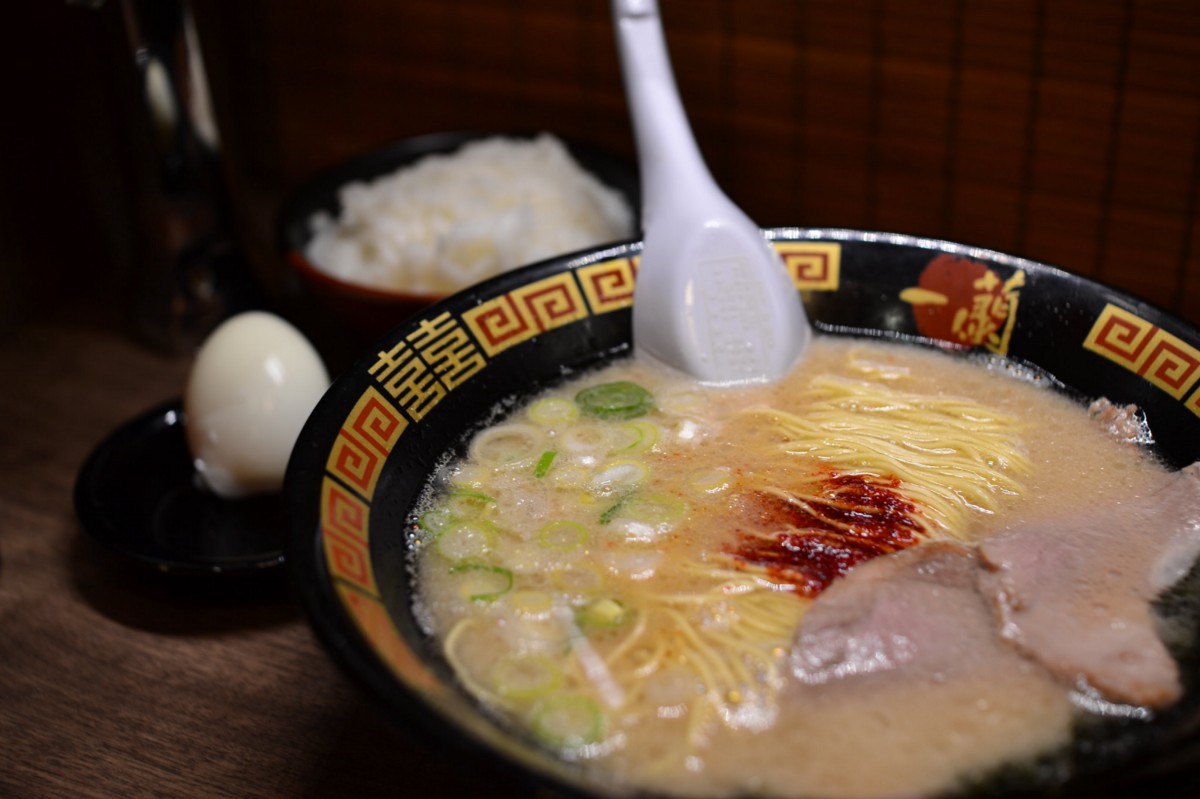 The most famous Ramen restaurant in the world, ICHIRAN (一蘭) serves the classic Fukuoka style Tonkotsu Ramen with the creamy pork broth soup and freshly made thin straight noodles, topped with the red spicy sauce. Currently, there are over 70 branches across Japan and abroad, and the shops are located at some of the most accessible locations in Tokyo such as Shibuya, Shinjuku, Roppongi and Asakusa. ICHIRAN also attracts customers by the unique seating with booths for single person as well as the straight forward order system to customize their own bowl of Ramen.
Related article:
2. IPPUDO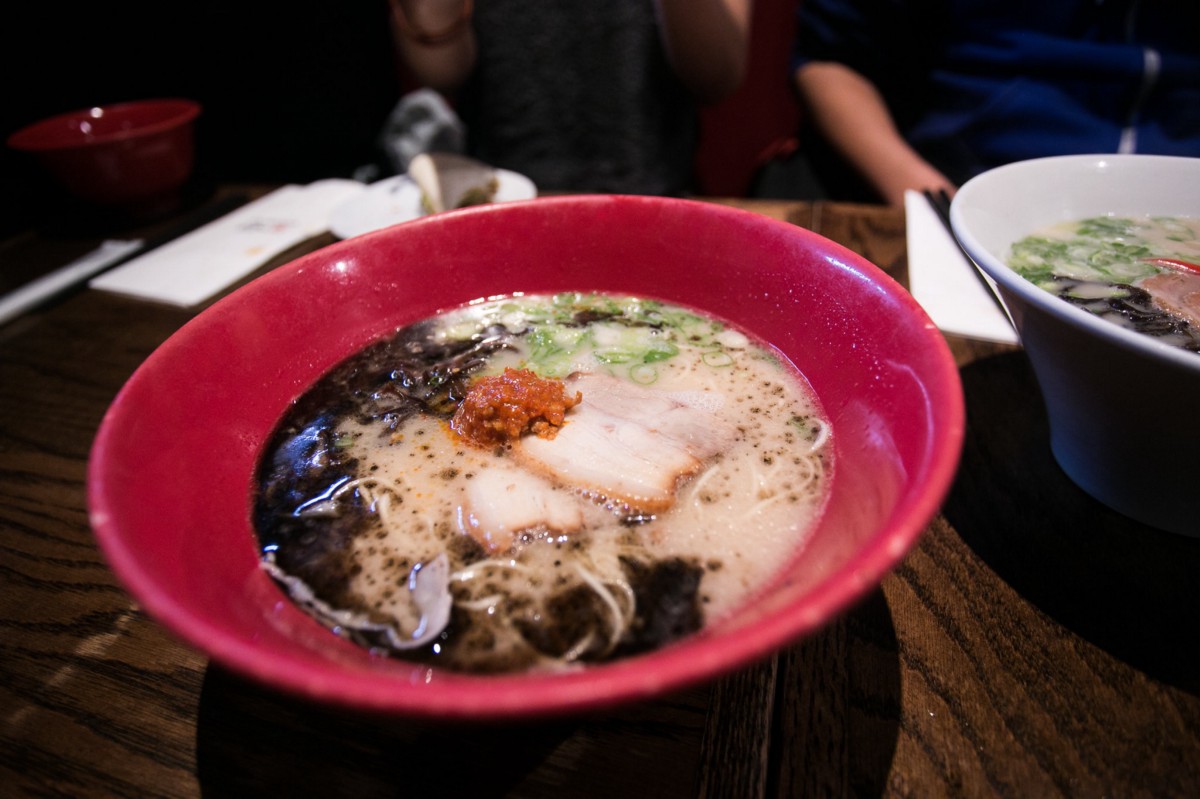 Founded in 1985, IPPUDO (一風堂) is a very famous Ramen franchise which has over 100 branches in Japan and overseas today. IPPUDO serves an authentic Hakata style Tonkotsu Ramen at a clean and stylish interior that turned around the imaged of the rugged atmosphere of ordinary Ramen shops. Three types of Tonkotsu Ramen dishes are offered: Shiromaru (classic), Akamaru (with red spicy paste) and Karaka Men (spicy meat) as well as limited dishes available only at some of branches. The side dishes like Gyoza dumplings and Chahan (fried rice) are also popular items on the menu.
Related article:
3. Kyushu Jangara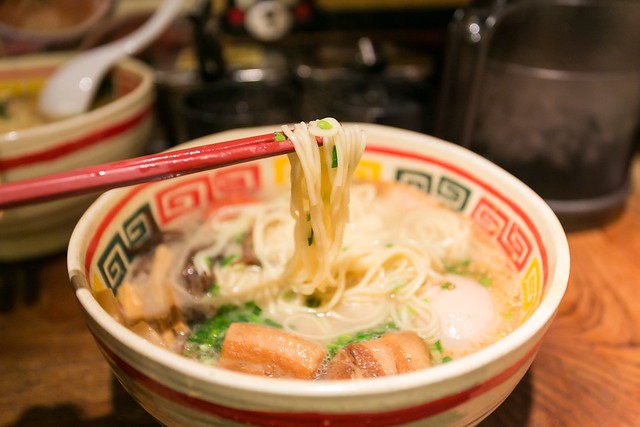 Together with ICHIRAN and IPPUDO, Kyushu Jangara (九州じゃんがら) is an extremely popular Ramen restaurant in Tokyo among foreign visitors. Currently there are 8 shops in Tokyo including Akihabara, Harajuku and Ginza. Kyushu Jangara attracts customers by their original "Tokyo Style Hakata Ramen" with the Tonkotsu soup blended with chicken broth and soya sauce. There are also various creative Ramen dishes that are seasonal limited or served at only some of branches. Kyushu Jangara is also popular among vegan/vegetarian as the restaurant offers the tasty Vegan Ramen with healthy toppings.
Related article:
4. Tokyo Tonkotsu Ramen Bankara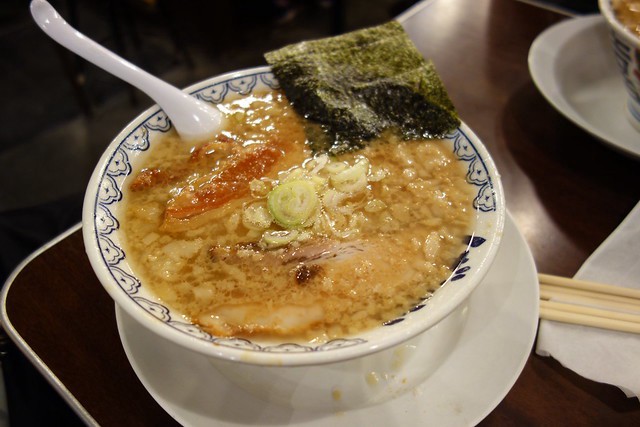 Tokyo Tonkotsu Ramen Bankara (東京豚骨拉麺ばんから) is a popular franchised Ramen restaurant, serving an original Tokyo style Tonkotsu Shoyu Ramen at over 25 branches including in abroad. Their signature dish, Bankara Ramen is served with the rich and flavourful soup blended with pork broth and soya sauce. The thick Kakuni (braised pork belly) is a must-have topping. Various Ramen dishes are available on the menu including simple Tonkotsu Ramen, Tsukemen (dipping style) and some seasonal Ramen dishes.
Related article:
5. Tatsunoya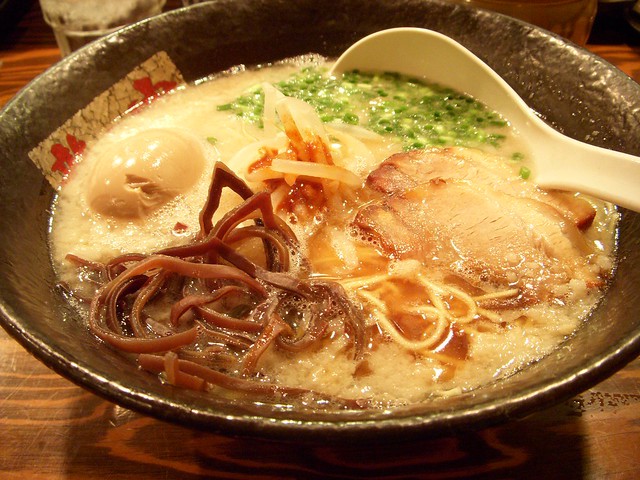 Founded in 1999, Ramen Tatsunoya (ラーメン 龍の家) has been serving authentic Tonkotsu Ramen from Kurume City, Fukuoka Prefecture. Currently, there are over 10 branches across Japan and two of them are located in the United States. Two types of Tonkotsu Ramen are available at Tatsunoya: Koku (Rich) or Jun (Light) and Motsu (Tsukemen (dipping style) Ramen) is only available at their Tokyo branches.
Related article:
6. Ramen Nagi Butao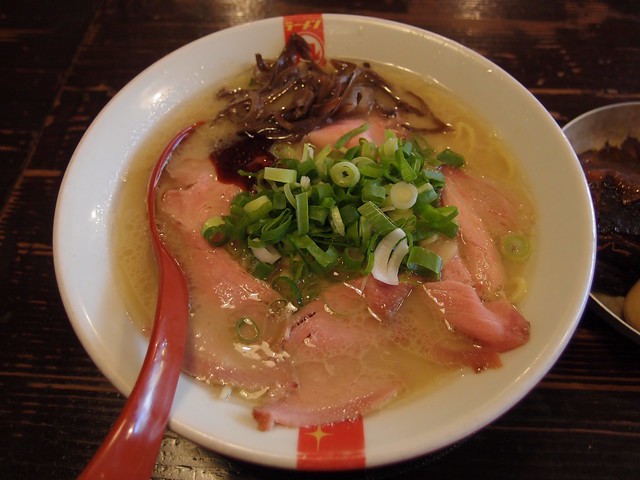 Ramen Nagi (煮干ラーメン凪) is a popular Ramen restaurant in Tokyo, famous for its notable "Niboshi Ramen" made with fish stock. Ramen Nagi has a sister branch in Shibuya, Ramen Nagi Butao (ラーメン凪 豚王), which is dedicated to Tonkotsu Ramen. Their Tonkotsu Ramen is served with rich and creamy pork broth soups. From regular to uniquely blended ones, there are 4 different flavours of Tonkotsu Ramen available at the store : Original King (Butao), Red King(Akao), Black King(Kuroo), Green King(midorio).
Map: http://bit.ly/2X1knmU
Access: 8 mins walk from Shibuya Station East Exit
Hours: 11:00~23:00 (~22:00 on Sundays and Holidays)
Related article:
7. Nagahama Yatai Yamachan
Along with the Hakata Ramen, Nagahama Ramen is another popular regional Ramen from Fukuoka Prefecture. Nagahama City is known as home to numbers of small and rustic Ramen stalls called "Yatai" serving authentic Ramen on the street. The notable feature of the Nagahama Ramen is the thin noodles and light pork broth soup, and the bowl of Ramen is topped by Chashu (braised pork belly), chopped leek, ginger pickles and sesame. Nagahama Yatai Yamachan (長浜屋台 やまちゃん) is one of the most popular Nagahama Ramen shop and has one branch in Ginza area, Tokyo. The authentic Nagahama Ramen are served by staffs from Fukuoka, and the fresh ingredients including noodles and leeks are delivered to the store from Fukuoka everyday.
Map: http://bit.ly/2XAlyt6
Access: Short walk from Higashi Ginza Station
Hours:11:00~4:00 am next day (~23:00 on Sundays and Holidays)
Official Website: http://nagahama-yamachan.jp/index.html
8. Tonchin
Ikebukuro is known as one of Tokyo's most competitive Ramen battlegrounds, and over 100 Ramen restaurants are located within this neighbourhood. Tonchin (屯ちん) is a popular Ramen restaurant which has been surviving in Ikebukuro since 1992. Tonchin serves their original "Tokyo style Tonkotsu Ramen" which comes with rich and aromatic soup blended with soya sauce and pork broth as two main ingredients. The size of the Ramen can be upgraded to mid-large or large without extra charge. Tonchin currently has three stores in Tokyo (2 in Ikebukuro and 1 in Shinjuku).
Map: http://bit.ly/2J1UCJc
Access: 5 mins walk from Ikebukuro Station East Exit
Hours: 11:00~23:00
Official Website: https://foodexgroup.com/brand/
▽Check out the best ramen restaurants all over Japan!▽
▽Check other popular types of ramen to eat in Japan!▽
Thanks for reading! Which Tonkotsu Ramen in Tokyo do you wanna try most?? For more information about delicious Ramen in Tokyo, here are some more articles for you to check out
▽Related Articles▽
▼Editor's Picks▼
---