10 Best Japanese Instant Noodles
Must-Buy Instant Cup Ramen in Japan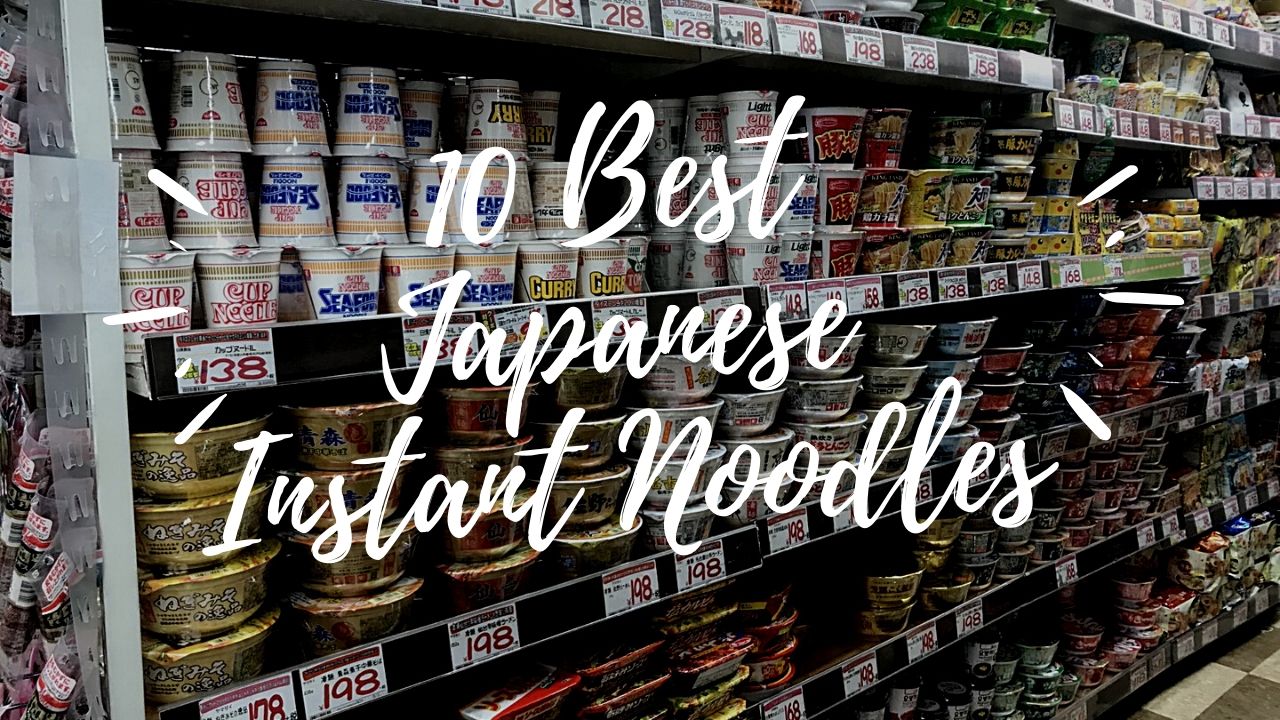 Don't you just love instant noodles? It's yummy, cheap and fast! Japan has long history with instant noodles and it's one of nation's favourite food. The taste of instant noodles has been improving significantly in past years and some of them can easily compete the fresh noodles! Especially the cup type instant noodles (Cup Ramen) are recommended to buy for souvenirs as they are extremely easy to cook (all you need is hot water and to wait for 3 mins!)
At convenience stores and supermarkets in Japan, you can find many kinds of instant noodles, and it's hard chose which ones to buy. Today, I have picked 10 most popular instant cup noodles in Japan including classic to trendy ones! So let's check them out and make sure to add them to your shopping list in Japan!
---
1. Nissin Mouko Tanmen Nakamoto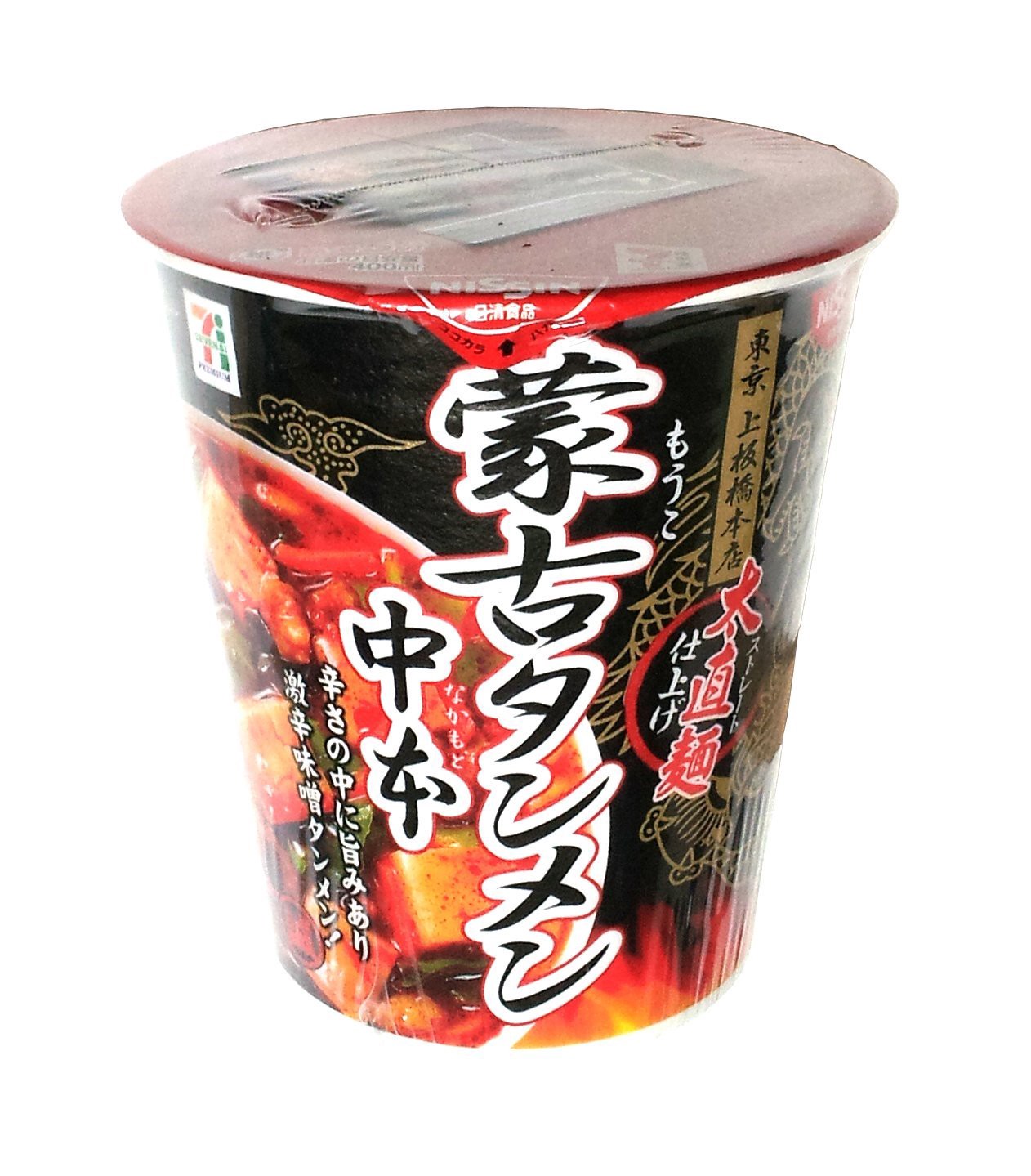 This cup noodle was created in collaboration with Mouko Tanmen Nakamoto (蒙古タンメン中本) and the convenience store 7-Eleven. Mouko Tanmen Nakamoto is a franchised Ramen restaurant whose main store is located in Itabashi Ward, Tokyo. It's one of the most popular Ramen stores in Japan. Ths shops is famous for the signature "Tanmen" noodles which comes with spicy soup with meat and vegetable stocks. It's not only about the spiciness, but has got rich and aromatic flavours of meat and vegetable blended with special Miso paste.
You can taste the famous and delicious Ramen dish of Mouko Tanmen Nakamoto without going to the shop! This Nisshin Mouko Tanmen Nakamoto cup Ramen can be purchased at 7-Eleven stores in Japan.
Price :JPY183(Tax included)
2. Nissin Men Shokunin Soya Sauce Flavour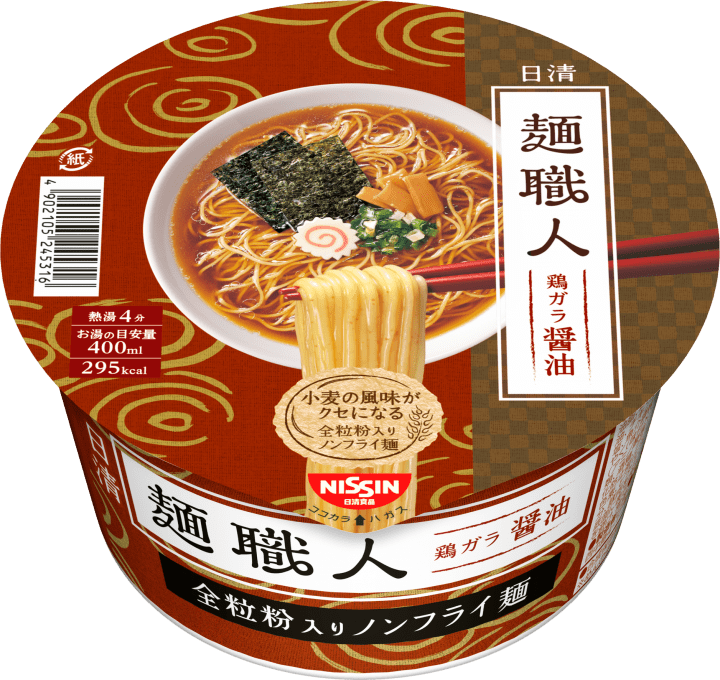 Usually, many instant Ramen are made with fried noodles (which are fried with heated oil then dried), but Nissin Men Shokunin (日清 麺職人 ) series comes with non-fried noodles which is healthier and manage to low down the calories. Instant noodles are usually high calories, but this one if recommendable even for healthy eaters. The soya sauce flavour comes with traditional and rustic soup with braised seafood, and mid-thin straight noodles.
Price :JPY194(Tax included)
3. Maruchan Seimen Umakoku Tonkotsu Soya Sauce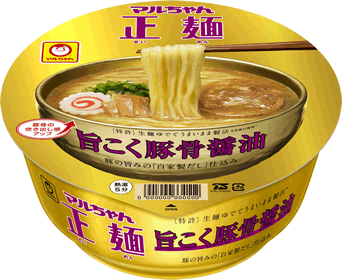 Toyo Suisan Maruchan Seimen Umakoku Tonkotsu Soya Sauce (東洋水産 マルちゃん正麺 旨こく豚骨醤油) has a well-balanced taste of the rich condensed umami of pork stock and the sharpness of soy sauce. Also using non-fried noodles with chewy and crispy texture which feels like fresh noodle, and goes perfectly well with this rich soup.
Price :JPY221(Tax included)
Worldwide Shipping Available ▶Maruchan Tonkotsu Shoyu (Soy sauce) Ramen 5-Pack
4. Nissin Raoh Kojuku Koku Miso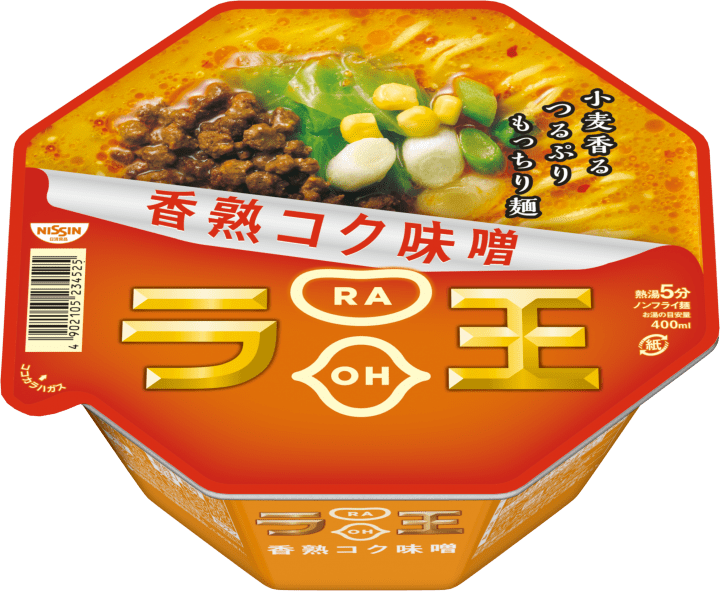 Nissin Raoh Kojuku Koku Miso (日清ラ王 香熟コク味噌) comes with small 4 satchets in total : 2 dried topping and 2 soup stock, which are advised to add in 5 mins after pouring boiling water, and it's the key factor to enjoy this noodle. The mid-thick noodle has a chewy texture which goes well with rich and thick spicy Miso based soup.
Price:JPY237(Tax included)
5. Nissin CUP NOODLE Chili Tomato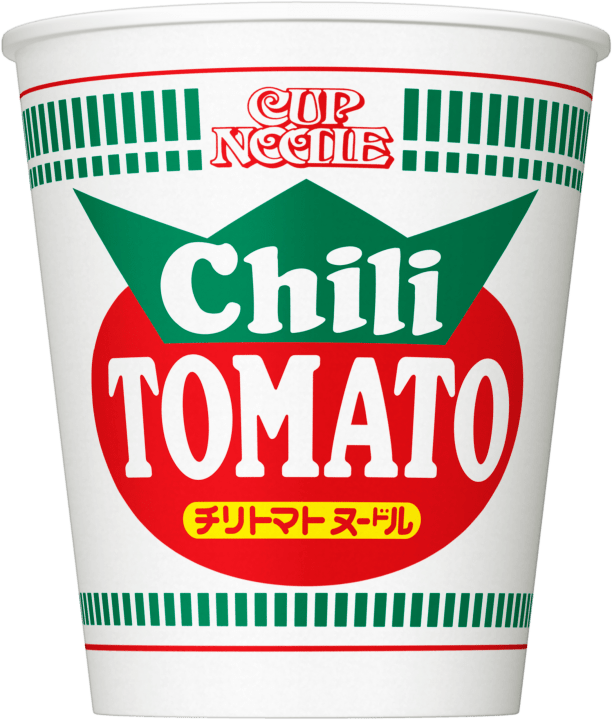 You can feel the aromatic and savory flavour of tomato instantly when you open the lid! Nissin Cup Noodle Chili Tomato (日清食品 カップヌードル チリトマトヌードル) attracts a lot of fans and there are also numbers of arranged recipes suching as using hot milk instead of water, or topping with cheese which both are perfect match with the sourness of tomato.
Price :JPY194(Tax included)
Worldwide Shipping Available ▶Nissin Cup Noodle Chili Tomato Big 3-Pack
6. Super Cup 1.5 times Tonkotsu Ramen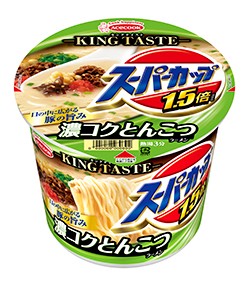 The Super Cup series by Acecook was originally released in 1988, and it's been a top-selling instant noodles in Japan for many years. As many fans requested there should be more noodles, Acecook decided to increase the amount of the noodle from 60g to 90g (1.5 times more). Therefore, Super Cup 1.5 times Tonkotsu Ramen (エースコックスーパーカップ1.5倍 濃コクとんこつラーメン) was born with the real user's voices, and the Tonkotsu is the most popular flavour. The authentic and signature Tonkotsu soup tastes good with fine noodles.
Price: JPY 216 (Tax included)
7. Nissin CUP NOODLE
Nissin CUP NOODLE (日清食品 カップヌードル) is the classic, most popular instant noodle product of all time. It's got simple yet perfect balanced taste with soya sauce based soup. Among fans, the soup after finishing the noodles is also useful ingredients for cooking other dishes.
Price :JPY194(Tax included)
Worldwide Shipping Available ▶ Nissin Cup Noodle 3-Pack
Worldwide Shipping Available ▶ Nissin Cup Noodle Big 3-Pack
8. Maruchan Menzukuri Awase Miso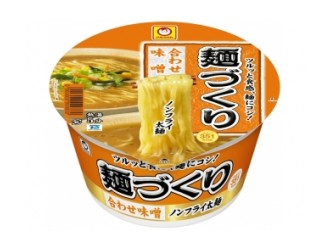 Toyo Suisan Maruchan Menzukuri Awase Miso (東洋水産 マルちゃん 麺づくり 合わせ味噌) is a cup noodle with aromatic miso based soup blended with pork broth, and non-fried thick noodles which goes well with the rich miso flavour soup.
Price :JPY194(Tax included)
Shop Now ▶ Maruchan Seimen Miso Ramen 5-Pack
9. Peyang Yakisoba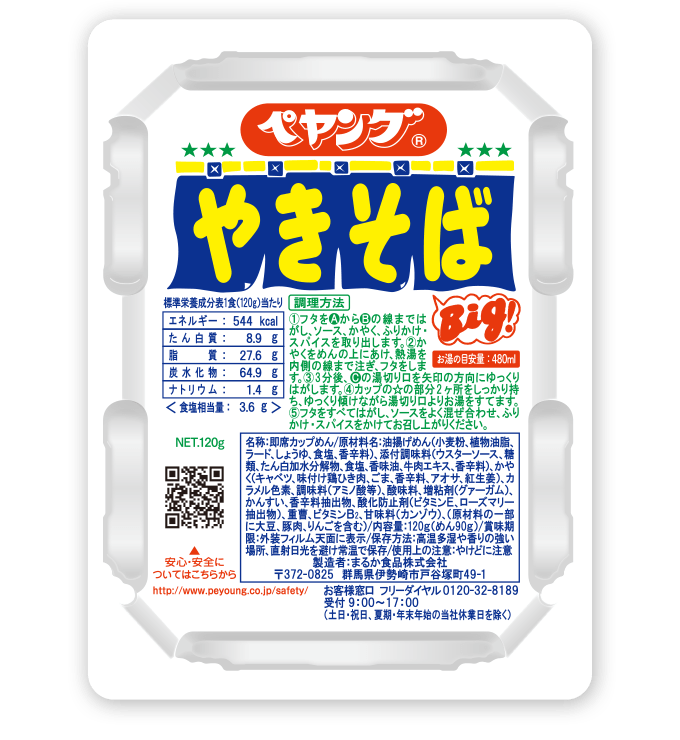 Peyang Yakisoba (ペヤング ソースやきそば) is the best-selling Yakisoba (fried noodles) type instant noodles. Accordingly, it's the first cup noodle product that started using liquid sauce which are commonly used now. The noodles are served slightly soft, but you can adjust the softness with the length of waiting time (usually 3 mins). The sauce tastes but leaves a little spiciness in the aftertaste. You can change the taste by adding an extra spice which come in a small separate sachet. Once you start eating, it's so addictive, and its nostalgic and simple taste is what everyone loves.
Price :JPY183(Tax included)
10. Nissin Donbei Tempura Soba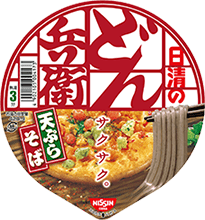 Nissin Donbei Tempura Soba (日清 どん兵衛 天ぷらそば) is the most beloved soba type instant cup noodle in Japan. The light and delicate soup and the crispy tempura attracts fans across the country. There are 3 types of the products with slightly different tastes in West Japan, East Japan and Hokkaido. Especially, the one sold in West Japan is the most popular version which has aromatic soup with Konbu (seaweed) and Bonito stock with a hint of Sansho pepper.
Price :JPY194(Tax included)
---
Instant cup noodles might be a bit bulky, yet they are very light. It's a perfect souvenir for Ramen lovers! You can find many instant noodle products at convenience stores like 7 Eleven in Japan, yet if you wish to buy them with discounted price, shopping at discount stores like Don Quijote or super markets is much recommended 😉
If you live outside of Japan you can buy some of these cup ramen and many more online! Kokoro is an online store offering a wide range of Japanese food and drink and beauty products with worldwide shipping! Visit the website (http://bit.ly/32HfNbi) to check more Japanese snacks and beauty products available, and spend over 40 USD and get FREE shipping to your country!
Hope you have enjoyed my list of best instant noodles in Japan! For more idea about souvenir shopping in Japan, please check out these articles, too!
▽Related Articles ▽
▼Editor's Picks▼
---