6 Best Japanese Snack Box You Can Buy Anywhere
Have you tried a subscription Japanese Sweets & Snacks Box service?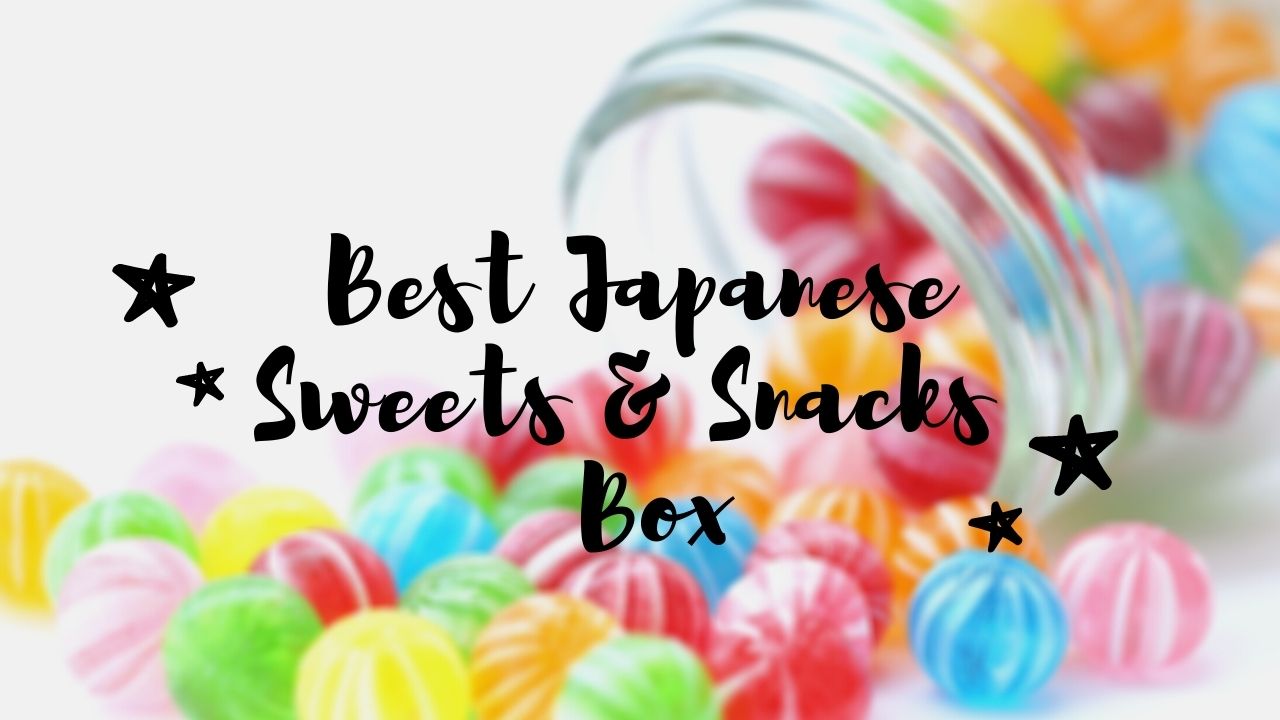 Recently, a new trend is the monthly boxes. It's a new concept that has more and more fans every day. Perhaps some of you already know what I'm talking about, but for those who don't know what these boxes are, I will explain briefly. They're like 'surprise boxes', and you can find them with various products or themes: snacks and drinks, anime and manga, clothes, cute stuff, stationery, etc. You can pay for a box for only one month, or a subscription of 3, 6, or 12 months. The funny thing is you don't know what's inside the box until you get it. Obviously, if you have subscribed to a box of Japanese snacks (like the ones I'm going to introduce below) you know that the box has Japanese snacks, but you don't know exactly what snacks and drinks. So every month is a surprise and it's fun and exciting to wait for your box to arrive!
As I said, there are monthly boxes of many things, but today I'm going to talk about one of my favorites: the boxes of snacks, sweets, teas, and Japanese drinks!

Tokyo Treat is one of the most popular monthly Japanese candy boxes. Not only because she knows how to select popular snacks and be alert for news and special limited-time collaborations with anime or famous series and seasonal snacks to include in her boxes. At Tokyo Treat they take great care in packaging their boxes as they want their customers to feel happy every time they receive a new box. They also want to spread their love for Japanese candy and soda all over the world!
Tokyo Treat boxes are full of color, combining the most popular brands and the most crazy and original flavors with traditional snacks. If you're a lover not only of snacks but also of beautiful or thematic packaging, this is undoubtedly one of your best options.
▶ Buy it now to enjoy the best snacks and candies direct from Japan!

Bokksu's motto is that you enjoy a different place in Japan every month. Every month they select sweets, snacks and teas from different parts of Japan or linked to a specific festival or event. The company was created in 2016 after Danny, the founder, brought a suitcase full of snacks to the US to share with his friends and family. Everyone loved the snacks, but they couldn't be bought from abroad. To change that, Danny founded Bokksu. Thus, the sweets and snacks that he liked so much could reach the world directly from Japan!
But it's not just about sharing Japanese sweets. Bokksu supports small family businesses and helps them maintain their traditions. Companies and secrets that have passed from generation to generation.
▶ Subscribe now to Bokksu and discover a different part of Japan every month!
One of the most striking things about Japan is the amount of products with packaging or 'cute' themes. What is sometimes known as 'kawaii culture'. Characters like Hello Kitty and his companions in Sanrio or Pikachu and the other Pokemon for example are a flagship of the country. If adorable things drive you crazy, Japan Candy Box is your box. It's not just about trying new Japanese snacks and sweets, but also enjoying the cutest packaging. Some boxes even have Japanese DIY candy kits, so you can have fun making your own cute and original candies!
If you have children at home, they will surely love to receive one of these boxes and discover a whole world of flavors with their favorite characters. Or for those adults who still have a child inside 😉
▶ Check it now and fall in love with the most adorable sweets and snacks in Japan!

If you are looking for something more sophisticated and elegant, I recommend Snakku. Snakku differs from the other companies because it's not based on the popular snacks that can be found in any grocery store. They focus on traditional Japanese snacks. They search for small local businesses all over Japan and select the best. On their website you can find the history of some of the places they visit and learn more about the products in your box. In their deluxe box they even wrap the box in reusable washi furoshiki!
Some of their products are not from local businesses but from larger and well-known companies as well, but they are snacks that can only be found in certain stores in Japan, or sometimes even in a specific prefecture.
▶ Subscribe now to Snakku and get the elegance of Japan in your home
My Japan Box offers up to 20 different types of boxes, including anime, music, fashion or food. One of the cool things about My Japan Box that sets it apart from the other Japanese snack boxes we've seen so far is that you even have 6 different types of boxes. You can select a general box (Food Box) or select between ramen, kit-kat, snacks, candy, tea box. So if you're a lover of Japanese instant noodles but are not interested in snacks or candies, you can enjoy a box of only ramen. Or if you want to try various types of the famous flavored kit-kit-kit sold only in Japan.
As the monthly subscription is not mandatory (you can buy a box for a single month) you can also try a different one every month, or even combine them with some of their other boxes!
▶ Buy your favorite box and have a different surprise every month!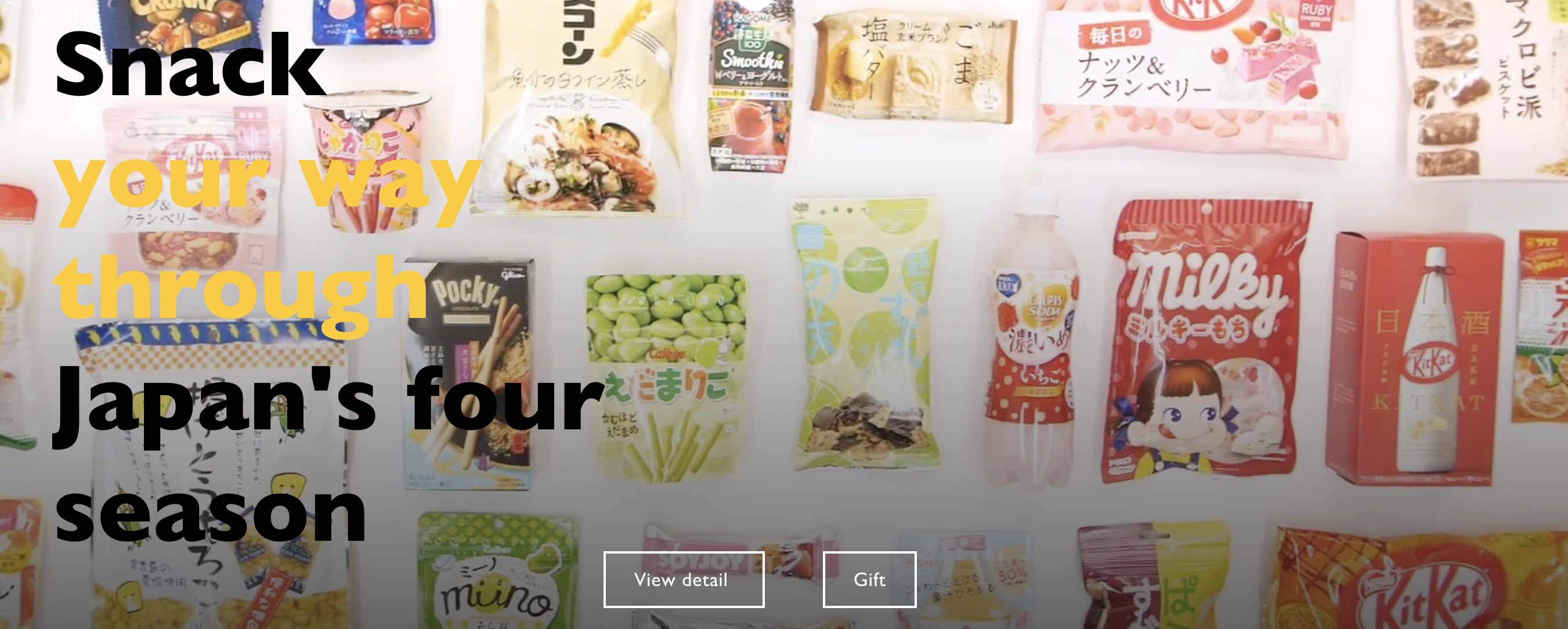 Wowbox is another company that is dedicated to subscription boxes of Japanese snacks. It's a young and dynamic company. Their boxes mix the most popular Japanese snacks with limited collaborations from anime, events and cute-themed. They wants to promote cultural experiences through different flavors and bring positive changes to people in their daily lives, through small things such as snacks.
Wowbox has an interesting rewards and point system with which you can get discounts and go up in category!
▶ Check it now and join the community of foodies who love Japanese snacks!
Did you like my list? Let me know your favorite Japanese snacks and sweets! I recommend you review each of the boxes to be able to choose the one that best suits your tastes and budget. And if you want more information about popular snacks and products in Japan, please check out these articles below, too!
▽Related Articles▽
▼Editor's Picks▼
---