Matcha Desserts and Snacks in Japan 2020
Must-Try MATCHA Flavoured Food and Drinks Released in Japan in 2020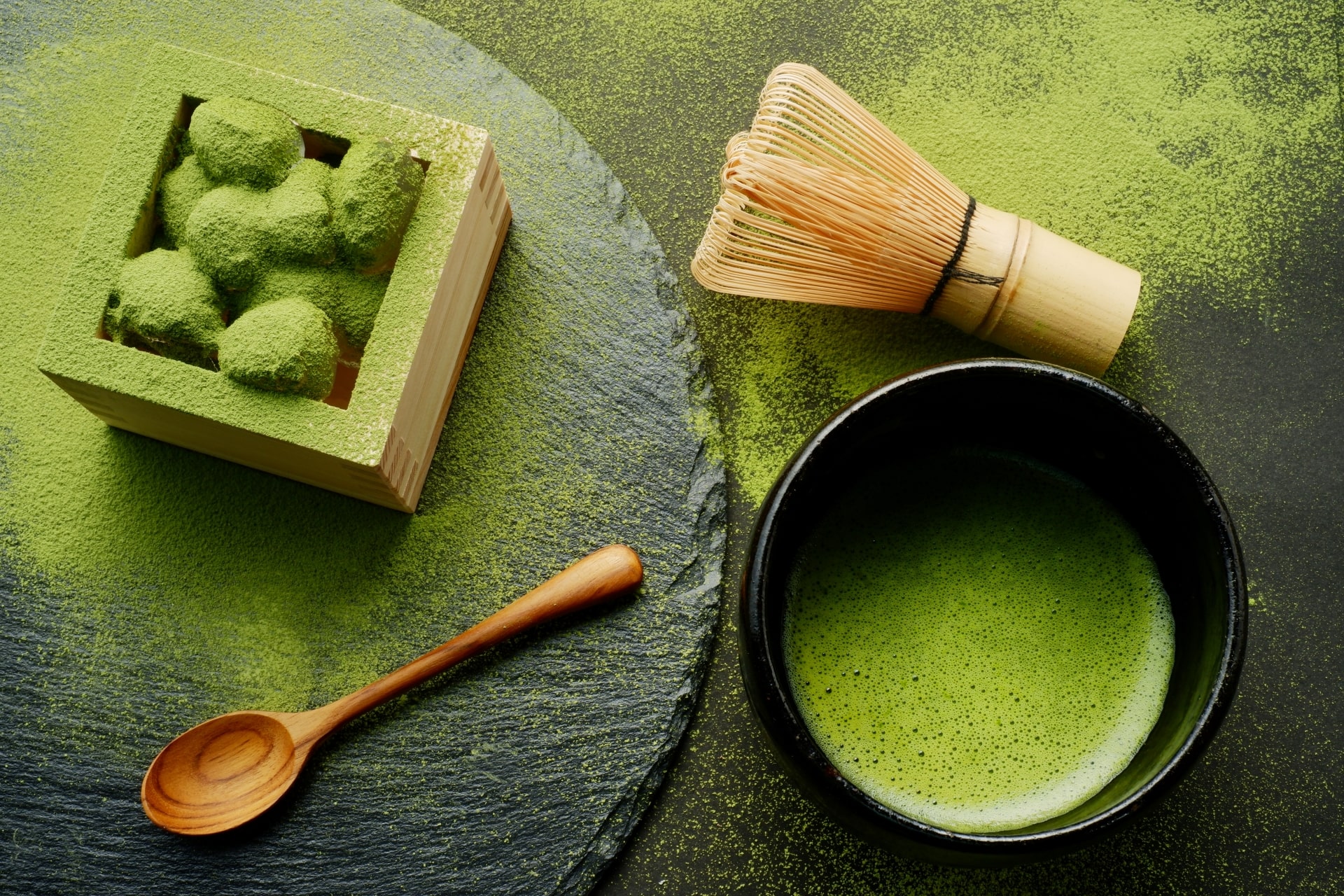 Matcha is finely ground green tea powder that has been served at traditional tea ceremony and also commonly used for making traditional desserts in Japan for many centuries.
In modern day, Matcha is one of the most popular Japanese food products in the world, and various Matcha flavour products can be found such as ice cream, cookies, chocolate and drinks. Products like KitKat and Pocky in Matcha flavour are in high demand among foreign tourists in Japan.
Matcha products can be enjoyed through the year in Japan, however, the best season would be in spring and summer as numbers of confectioneries, cafes and restaurants release limited-time Matcha flavour products. Some of popular Japanese snacks are also released with the limited Matcha flavours.
Unique, creative and delicious Matcha food and drinks can be only indulged this time of the year! In this article, I'd like to share the list of must-try delicious Matcha food and drinks in Japan in 2020!
▼Check out the latest Matcha products from 2021!▼
Sakusaku Panda
Sakusaku Panda is a chocolate coated biscuits in adorable panda face shape that was first released in 1996 by Kabaya confectionery company. Besides the regular chocolate, Sakusaku Panda Matcha flavour is sold for a limited time, served with rich and bitter Matcha chocolate. Available at convenience stores and spermarkets throughout Japan.
Release date: February 2020
CHOCO PIE
CHOCO PIE by LOTTE is one of the top-selling Japanese chocolate snacks of all time. The limited-edition Petit Choco Pie is served with aged and enriched Matcha cream sandwiched between small fluffy and moist chocolate cake.
Release date: February 2020~
SOU
LOTTE's long-selling vanilla ice cream, SOU offers a unique texture with a mix between ice cream and sorbet. It's rich and creamy, yet icy and refreshing at the same time. In early 2020, the limited-edition Matcha Fromage SOU is released for a limited time, offers a great harmony with Uji Matcha and rich fromage.
Release date: 3 February 2020
pino
When you feel like munching some ice cream, but not an entire packet, pino is a perfect one as it's assorted with 6 pieces of bite-sized vanilla ice cream with chocolate coating. The limited-edition pino inspired by Wagashi (traditional Japanese confectionery) is served with Uji Matcha and a hint of Anko (sweet red bean paste).
Release Date: 23 March 2020~
Häagen-Dazs
Häagen-Dazs releases the new Crispy Sand "Matcha Ensemble" in Japan for a limited time from 12 May 2020. "Matcha Ensemble" is a crispy sandwich made of ice cream, cookies and chocolate coating all with matcha flavour. You can enjoy both the sweetness and the bitterness of Matcha with this ice cream.
Release Date: 12 May 2020~
7-Eleven
7-Eleven releases several seasonal Uji Matcha desserts in a collaboration with the long-established teahouse in Kyoto, Ito Kyuemon. The line-up of Uji Matcha Sweets Collection includes cream puff, pudding, warabi mochi and par fait. The products are widely available at 7-Eleven stores in Japan
Release date: 17 March 2020~
Doutor
Japan's leading coffee chain, Doutor releases a limited flavour beverage, Matcha Tapioca with a such delightful combination of bitter aromatic Uji Matcha and mild milk drink with chewy tapioca pearls. It's available at over 1,000 Doutor stores throughout Japan.
Release date: 19 March 2020~
Mister Donut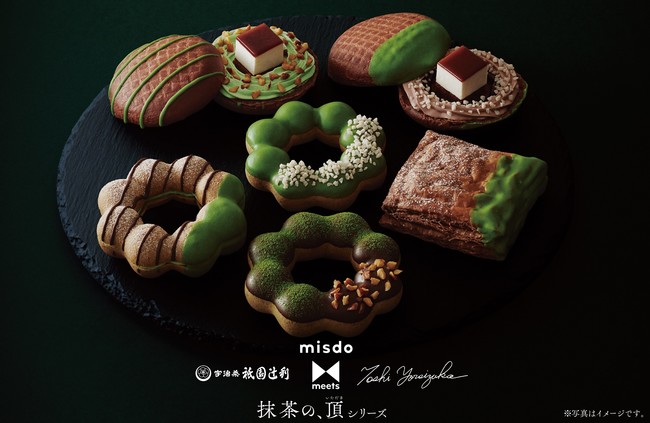 The largest donut chain in Japan, Mister Donut collaborates with Toshi Yoroizuka, one of the top pastry chefs in Japan and Gion Tsujiri, a long-established Matcha store in Kyoto in 2020 spring. 6 kinds of Matcha flavoured donuts are available at Mister Donut stores across Japan from 10 April 2020 for a limited time. Enjoy the delightful and innovative Matcha donuts only this time of the year!
Shop list (Japanese): https://www.misterdonut.jp/shop_data/
Release date: 10 April~
Grand Nikko Tokyo Daiba
The premium afternoon tea, The Light Green Afternoon Tea Set is served at The Lobby Cafe on the 2nd floor of Grand Nikko Tokyo Daiba. The theme of the afternoon tea is light geen colour, reminding us fresh green of spring by delightful desserts and savory bites using green ingredients such as the finest Matcha, pistachio, avocado and spinach.
Date: 1 March to 30 April 2020
Hours: 14:00~17:00
Price: 4,500 yen + tax
Westin Tokyo
The seasonal Matcha Afternoon Tea will be served at The Westin Tokyo in early summer from 2 May to 28 June 2020 only on weekends and holidays. The delightful afternoon tea set consists of assorted and savory bites made with finest Matcha and seasonal ingredients.
Date: Weekends and Holidays only from 2 May to 28 June 2020
Hours: 12:00~ /14:30~ /17:00~ (2 hours round)
Price: 3,800 yen + tax and service fee
Thanks for reading! Which Matcha food and drinks do you wanna try most?? Don't miss a chance to taste these delightful matcha products in Japan as most of them are available only for a limited time!
For more information about delicious and trendy food in Japan, please check out these articles, too!
▽Related Articles▽
▼Editor's Picks▼
---