Best Matcha Desserts in Japan 2021
Best Limited-Edition Matcha Food and Drinks Released in Japan in 2021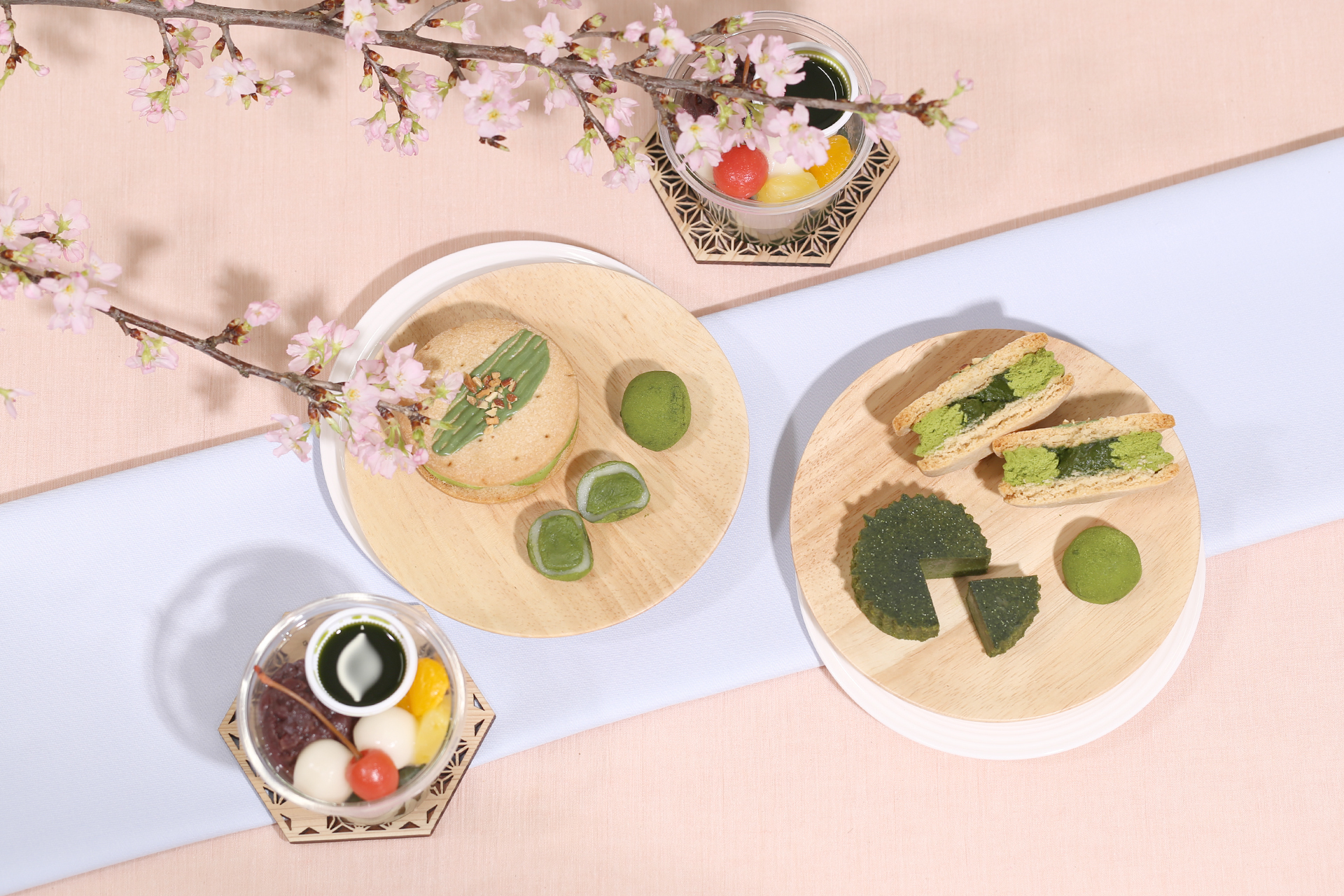 Matcha is one of the most famous Japanese food products, which is used in traditional Japanese ceremony as well as for various desserts and snacks. Matcha flavour products such as Kitkat, Pocky and frappuccino are highly popular not only among Japanese but also foreign visitors as souvenirs.
Matcha products can be enjoyed through the year in Japan, however, the best season is spring and summer. Every year, numbers of confectioneries and cafes release matcha flavour products for a limited time.
In 2021, various matcha flavour food and drinks have been released in Japan and they can be indulged only this time of the year. In this article, I'd like to share the list of must-try delicious matcha desserts, snacks and drinks that every matcha lover should try this year! So let's check them out 🙂
Starbucks Reserve Roastery Tokyo
The largest Starbucks store in Japan, Starbucks Reserve Roastery Tokyo released three seasonal beverages using matcha powder freshly grounded in front of customers with a traditional stone mill. Hot or iced Stone Mill Matcha Tea Latte 900 yen and Stone Mill Matcha Fredo (1,000 yen) are exclusively available at Starbucks Reserved Roastery Tokyo from 12 March 2021.
Häagen-Dazs
Häagen-Dazs released two kinds of new matcha flavour ice cream this spring.
Matcha ice cream bar "Matcha Croquant" comes with sweet and bitter matcha ice cream coated with matcha chocolate containing croquant cookie. It gives rich match flavour as well as the unique crispy texture. (available from 9 March 2021)
Other limited-time matcha ice cream is "Decorations Matcha Chocolate Cookie", the rich and smooth matcha ice cream with chocolate sauce topped with crunchy matcha and chocolate cookies. (available from 23 March 2021)
SOU
LOTTE's long-selling vanilla ice cream, SOU offers a unique texture with a mix between ice cream and sorbet. It's rich and creamy, yet icy and refreshing at the same time. The frappe-inspired ice cream, Matcha Frappe SOU is released on 15 March 2021 for a limited time, offering a great harmony with bitter matcha and sweet vanilla.
Mister Donut
The largest doughnut chain in Japan, Mister Donut teamed up with Gion Tsujiri, the long-established teahouse from Kyoto for their spring-limited matcha doughnuts collection. The first edition of the series is "Blooming Matcha" was released on 12 March 2021, including 5 kinds of delightful and picture-perfect doughnuts with cherry blossom and Uji matcha flavour. The second edition "Tsuya Matcha" features 7 new doughnuts with glossy kuromitsu (Japanese dark sugar syrup) and other traditional Japanese ingredients, which are vailable from 9 April 2021.
Shop list (Japanese): https://www.misterdonut.jp/shop_data/
Essel Super Cup
Meiji Essel Super Cup is a top-selling Japanese ice cream over two decades. Uji Matcha Tiramisu was released on 29 March 2021 as the first traditional Japanese confectionery flavour from Super Cup Sweet's series. The 2-layered ice cream dessert consists of Uji matcha and mascarpone cheese ice cream with rich and bitter matcha sauce in between and crunchy matcha cookies on top.
TIROL CHOCO
TIROL CHOCO is a small square chocolate with various flavours and fillings. This spring, TIROL CHOCO is collaborating with Itoh Kyuemon, a famous tea shop from Kyoto and resembling their popular dessert "Strawberry Matcha Par Fait". The bite-sized chocolate offers a great combination of sweet and sour strawberry and rich Uji matcha. Available exclusively at 7-ELEVEN stores in Japan from 19 March 2021.
Morinaga Milk Pudding
Morinaga's Milk Pudding is a long-selling chilled dessert in Japan since 1995. It's a simple milk pudding with nostalgic flavour for all ages. To commemorate the 25th anniversary, the brand has been releasing puddings with several limited-time flavours including matcha milk pudding using Uji matcha. Available from 30 March 2021.
PABLO
A popular cheese tart store in Japan, PABLO released a spring-edition mini sized tart "Uji Matcha and Azuki Bean Cheese Tart Small Size" sold from 1 March to 30 April 2021 at PABLO and PABLO mini stores in Japan. The Japanese style cheese tart is layered with red bean paste and matcha cream and topped with sliced almond and candied orange peel.
Shop list (Japanese):
PABLO https://www.pablo3.com/shop/
PABLO mini https://www.pablo3.com/pablomini/
7-ELEVEN
The convenience store chain, 7-ELEVEN collaborated with a long-established teahouse in Kyoto, Itoh Kyuemon and produced four seasonal Uji matcha desserts this spring. The lineup includes Uji Matcha Cream Cheese Sandwich and Uji Matcha Anmitsu, Uji Matcha Terrine Chocolate and Uji Matcha Chocolate Mochi which are available at 7-ELEVEN stores in Japan from late March.
Thanks for reading! If you are a matcha lover, you should definitely try delicious matcha products this spring ans summer! For more information about popular Japanese desserts and snacks, I'd recommend you to check out these articles, too!
▽Related Articles▽
▼Editor's Picks▼
---