Best Hojicha Dessert Cafes in Tokyo
Best Tea Shops in Tokyo with Delicious Hojicha Sweets and Drinks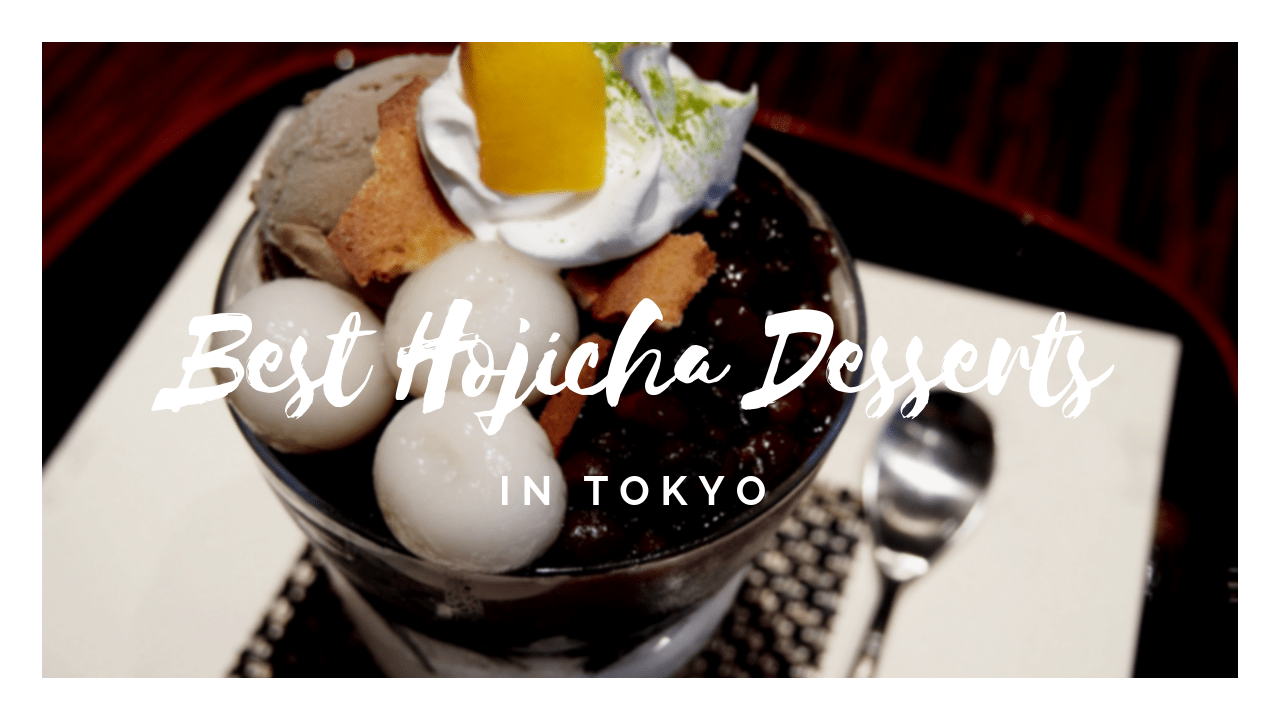 Hojicha is a type of Japanese green tea which has an aromatic flavour and dark brown colour. Comparing to Matcha, Hojicha tastes more rich and bitter as it's roasted with high temperature over charcoal. As Matcha has taken the whole world by storm in the past decade, Hojicha is considered to be the next trendy Japanese food item. It also has quite a few health benefits such as distressing, reducing cholesterol, lowing blood pressure, etc.
Hojicha can be enjoyed not only as drink but also as sweets. Nowadays, many cafes serve delicious and creative Hojicha desserts and drinks such as ice cream, parfait, latte, etc. If you love Matcha sweets and drinks, you should definitely go for Hojicha to have a new tea experience in Japan. In this article, I have listed best Hojicha cafes in Tokyo that offer delicious Hojicha desserts and drinks!
1. Morinoen
Morinoen (森乃園) is a long-established Hojicha specialty shop/cafe since 1972, serving over 30 kinds of Hojicha roasted at the store. Morinoen offers the widest variety of Hojicha tea in town. Various Hojicha desserts can be enjoyed at the cafe on the 2nd floor such as Hojicha soft serve ice cream, Hojicha parfait and unique Hojicha beer, and freshly brewed Hojicha tea is served on the house. Some of Hojicha flavoured sweets are available for takeaway, too.
Access: Short walk from Ningyocho Station
Hours:
Shop: 9:00~19:00 (Weekdays), 11:00~18:00 (Weekends and Holidays)
Cafe: 12:00~18:00 (11:30~ on Weekends and Holidays)
2. Shimokita Chaen Oyama
Shimokita Chaen Oyama (しもきた茶苑大山) is a traditional tea shop offering selected Japanese green tea by certified tea meisters. The 2-story shop has a cafe on the second floor where you can enjoy authentic Japanese shaved ice (Kakigori) with various flavours including the quality Matcha and Hojicha. The shop has been featured by the media several times, and it's one of the most popular shaved ice stores in Tokyo that you'll find a long queue in front of the shop almost everyday!
Access: 2 mins walk from Shimokitazawa Station
Hours
Shop: 10:00~20:00
Cafe: 14:00~18:00 (Closed irregularly: Check on the official website (Japanese) https://shimokita-chaen.com/kissa-calendar/)
3. Saryo Tsujiri Daimaru Tokyo
Saryo Tsujiri Daimaru Tokyo (茶寮 都路里 大丸東京店) is the Tokyo branch of the long-established tea house based in Gion, Kyoto. It's situated on the 10th floor of Daimaru Tokyo, the large department store located in front of Tokyo Station. Indulge your self with one of their delightful Japanese tea parfaits in the pictures above (from left to right): Gyokusui Parfait , Tokusen Chacha Parfait and Hojicha Castella Parfait.
Access: Short walk from Tokyo Station Yaesu North Exit
Hours: 10:00~20:00 (~21:00 on Thursday and Friday)
4. Chacha Kobo
Chacha Kobo (茶々工房) is a small and cozy tea house located in near Shinjuku area (Takadanobaba). Various kinds of organic Japanese tea are available at the tea house including Matcha, Hojicha and Yamecha. Along with the tea, authentic Japanese desserts and light meals can be enjoyed such as Hojicha Parfait and Hojicha Ice Cream.
Access: 3 mins walk from Nishi Waseda Station or 8 mins walk from Takadanobaba Station
Hours: 12:00~22:00 (Closed on Sunday and Holiday)
5. nana's green tea Tokyo Skytree Town Solamachi
nana's green tea (ナナズグリーンティー) is a franchised modern Japanese tea house serving a variety of Japanese tea flavoured food, desserts and drinks. Besides Matcha, there are several Hojicha desserts and drinks available on the menu including Hojicha Latte and Hojicha Parfait. There are over 50 shops across Japan including Tokyo Skytree Town Solamachi.
Access: Short walk from Oshiage or Tokyo Skytree Stations
Hours: 10:00~21:00
Hope you have enjoyed reading my picked of the best Hojicha cafes and desserts in Tokyo! For more information about Tokyo's trendy food culture, check out the listed articles below, too!
▽Related Articles▽
▼Editor's Picks▼
---