Best Green Teas in Japan
3 Best Japanese Tea Producing Regions: Uji, Shizuoka and Sayama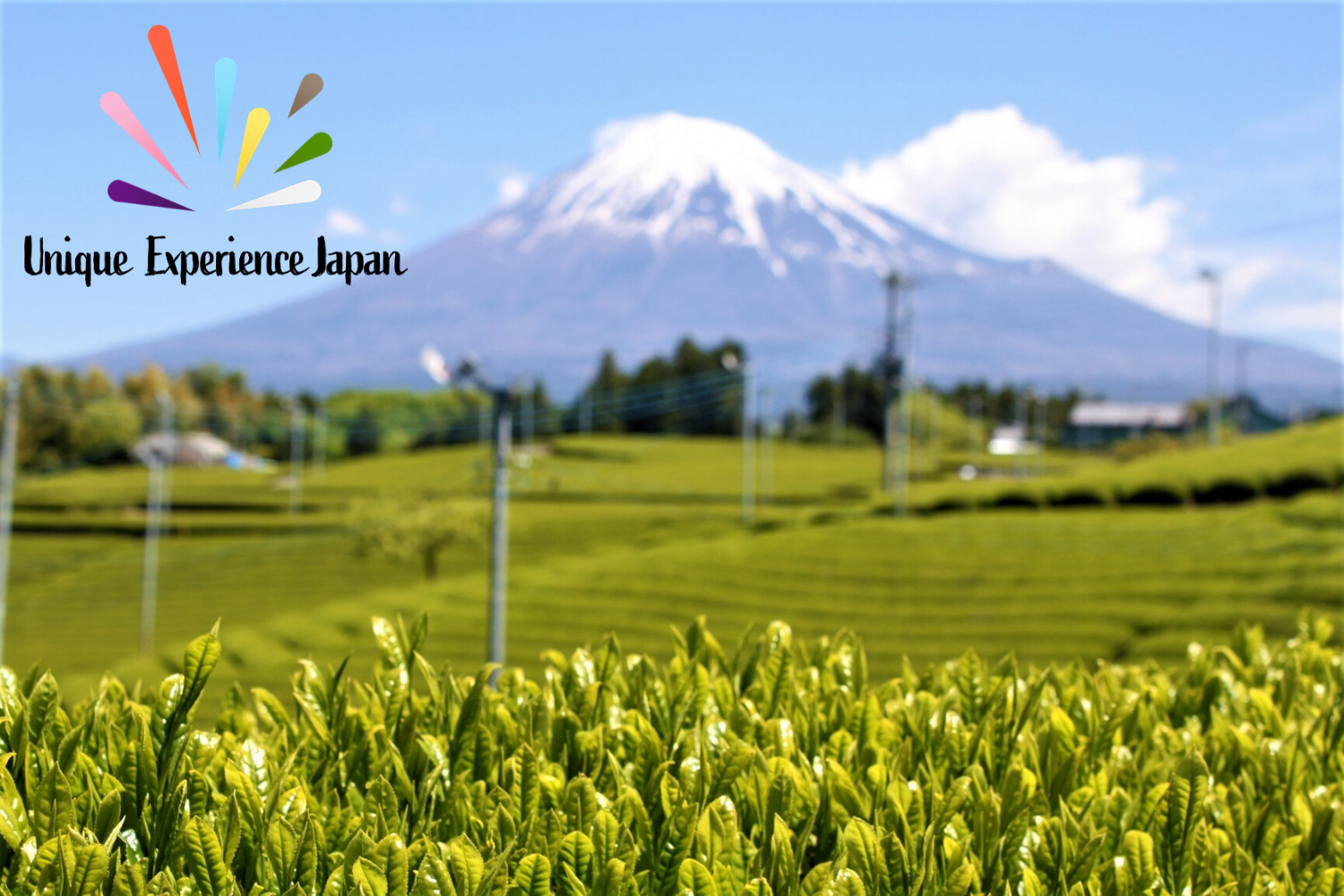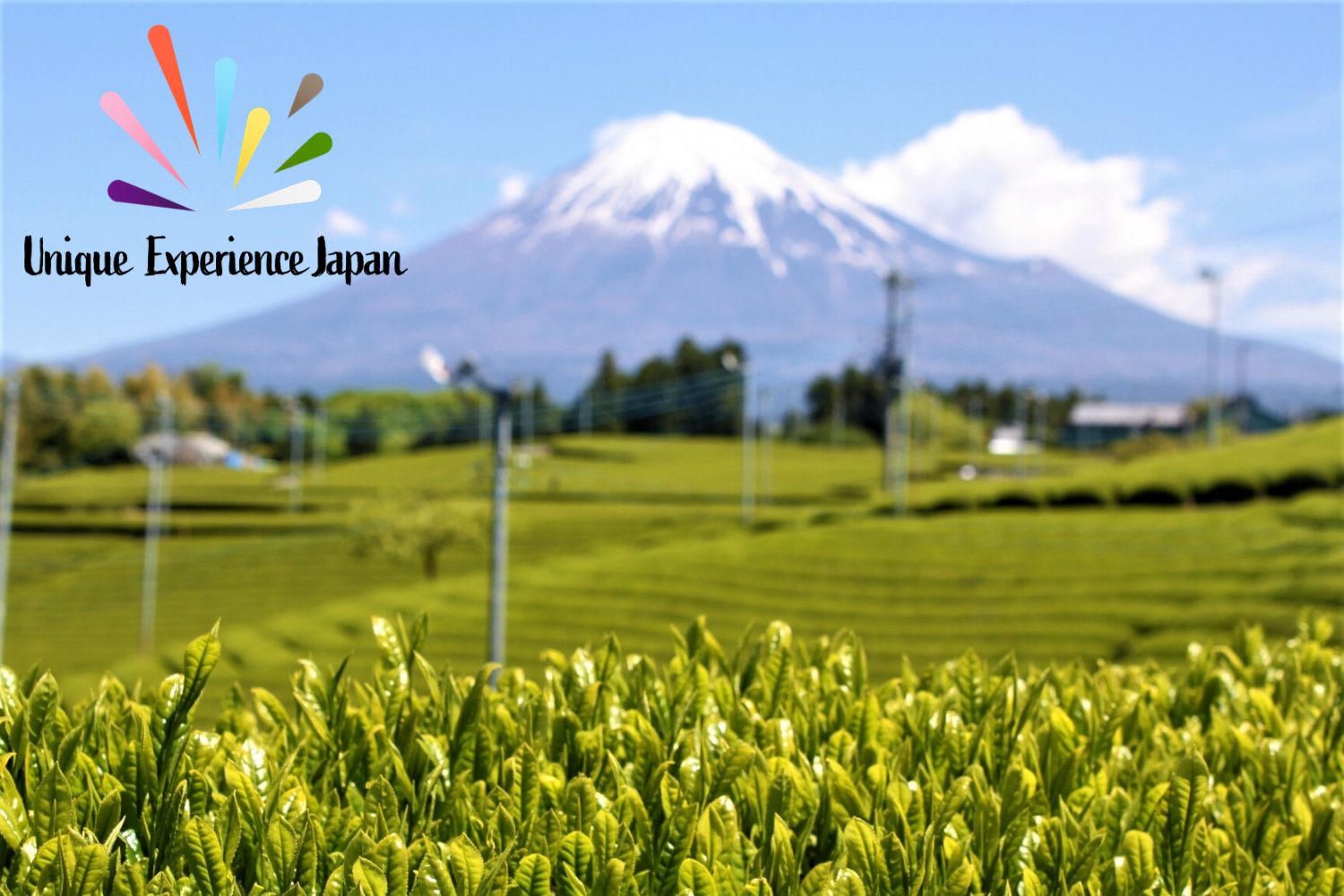 Green Tea (and Matcha) is one of the most beloved Japanese food product, and has a lot of fans across the world. Japanese teas are not only popular for drinking but also for desserts and food products today.
Tea plants are tend to grow in warm places and the suitable climate for tea plantation is an average temperature of 14–16 degrees and over 1,300mm annual precipitation. There are over 100 brands of tea in Japan, and taste and flavour differ depending on the region with the climate and the cultivating techniques.
In this article, I'm introducing 3 tea producing regions in Japan which are often entitled for "the 3 Greatest Japanese Tea". If you are a tea/Matcha lover who wish to have the best tea experience in Japan, you should definitely visit there! I have also listed some of recommended tours by Unique Experience Japan to maximise your Japanese tea experience. So let's check them out!
---
1. Uji Tea
Speaking of green tea, Kyoto is the most famous city in Japan for traditional tea ceremony and delicious Matcha tea products, and it's one of the top tourist attractions of the city. The finest Matcha products are popular souvenir among tourists and there are well-preserved tea houses where you can taste delicious and beautiful Matcha desserts, or practice traditional tea ceremony.
The premium tea and Matcha products are produced in Uji City in Southern Kyoto. Uji Tea is considered as the highest quality tea in Japan and best known for its rich flavour. In Uji City, green tea leaves are used not only for drinking, but for many products such as desserts, soba noodle, bread and beer, and there are several spots where visitors can have unique hands-on tea experiences.
Want to explore the deep tea culture of Kyoto?? Then explore Uji City with a local guide to have a variety of unique Matcha experience and see the best highlights of the city in one day! Check the link below to find more details about the tour, and use the discount code "5DC2FHGN" exclusively available for my readers!
2. Shizuoka Tea
Shizuoka Prefecture is the highest tea producing region in Japan which is responsible for over 40% of the tea production in the whole country. There are over 20 tea plantations with own brands in Shizuoka Prefecture cultivating high-quality tea with the mild climate and high production technology suitable for tea making.
The tea plantation in Shizuoka Prefecture is not only famous for the premium green tea leaves, but also the stunning scenery collaborating with Mt Fuji. Shizuoka Tea is best known for its vivid green colour, therefore the tea plantation offers picturesque scenery with the contrast between green tea leaves and the blue sky, and fascinates a lot of photographers. Some of tea plantations such as Obuchi Sasaba and Imamiya are popular photo spots attracting visitors during the season (April to May). Also tea leaves picking is one of the most popular tourist attractions in the prefecture.
Related article:
3. Sayama Tea
Sayama Tea is a type of tea leaves produced in the southwestern region of Saitama Prefecture and Northwestern Tokyo including Iruma City, Tokorozawa City and Sayama City. Sayama Tea might not be as famous as Uji or Shizuoka tea, but has a very long history of cultivating teas and it's one of the first region started tea plantation in Japan around 800 years ago.
Sayama Tea is renowned for its rich and deep flavour. Sayama Tea is characterised with its thick leaves to survive in cold weather and also known for the unique technique used for the roasting process, which result the distinctive flavour of Sayama Tea. It's the biggest tea producing region in Kanto region, and one of the most accessible tea spots from Tokyo. In the city, there are several cafes and restaurants where you can taste the flavourish Sayama Tea in various ways!
Have the unique Japanese tea experience near Tokyo! A local guided tour is available around Iruma City, Saitama which takes you to various unique spots related to Sayama Tea. Click the link below to find more details about the tour, and use the discount code "5DC2FHGN" exclusively available for my readers!
---
Thanks for reading! I hope you have enjoyed reading the list of top 3 green tea producing regions in Japan. As explained above, each tea is characterised by different features: Uji=flavour, Shizuoka=colour and Sayama=taste. If you are a green tea fan, you should definitely indulge all the tea from three different regions and enjoy the differences!
Moreover, green tea/Matcha products are not only for drinking or eating, but also offering the spectacular scenery. I hope you'll fully enjoy the tea experiences in Japan!
About Unique Experience Japan
Unique Experience Japan is a tourism project that has come true by the collaboration beyond industry between a tour operator who provides unique tour experiences for visitors to Japan and media with the impressive knowledge of travel.
We have a strong will to provide one of a kind tours and activities for international tourists to have unforgettable travel experiences in Japan. To achieve the vision, we deliver tourist information in the form of the travel themes reviewed from the point of view like no one has done before, and provide tour plans to travellers to enjoy Japan according to each theme.
There are numbers of attractive places and experiences existing at various locations in Japan. Besides, visitors can have completely different experiences even at the same location by changing the timing or perspective of visiting. However, many of the attractions in Japan are not well-recognized by tourists yet, as most of them only visit classic or popular tourist destinations and did not reach such attractions during their trip. Our mission is to assist tourists to discover the wonderful diversity of unknown parts in Japan.
We believe that our vision and action will help you to enrich your travel experience in Japan.
---
For more information about unique travel destinations in Japan, here are some more articles for you to check out!
▽Related Articles▽
▼Editor's Picks▼
---