15 Best Ramen Restaurants in Japan
Ramen Delights: Unveiling the Finest Ramen Restaurants Across Japan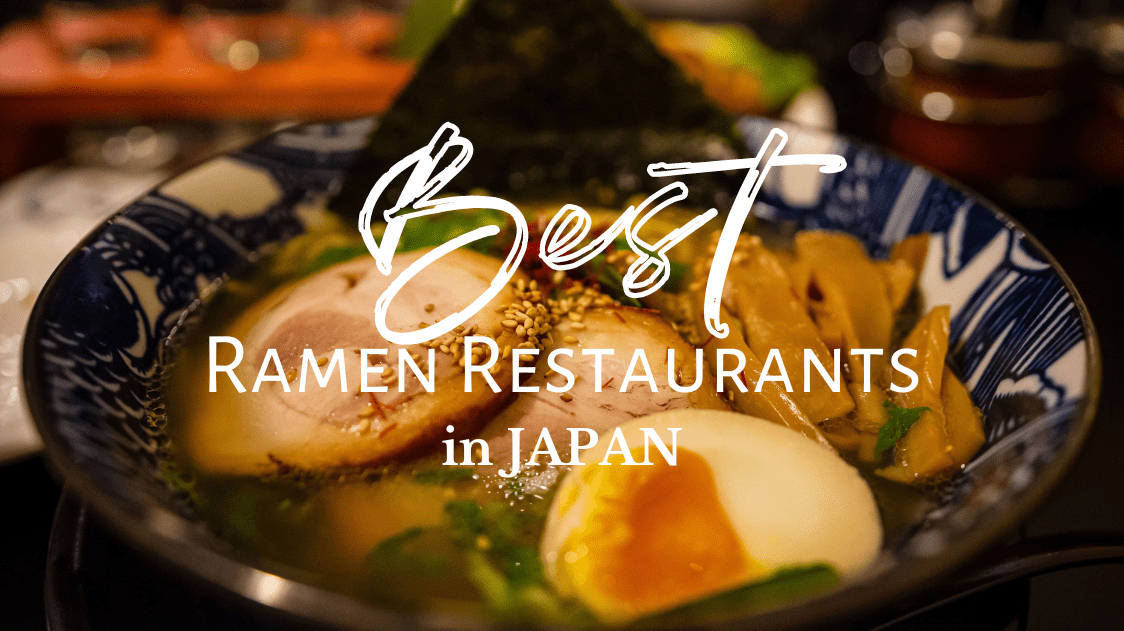 Ramen is, without a doubt, one of the most sought Japanese foods among international visitors. At the same time, it is also one of the most popular foods for locals. Ramen holds a special place in the hearts and taste buds of people worldwide. Its popularity transcends borders, captivating food enthusiasts globally.
What sets Japanese Ramen apart is the harmonious blend of flavors and textures. From the rich, creamy tonkotsu broth of Hakata to the soy-based shoyu ramen of Tokyo, each region has its distinct style. Notable types include miso ramen, known for its savory fermented soybean paste, and shio ramen, featuring a delicate salt-based broth. Varying toppings like tender chashu pork, bamboo shoots, and seaweed further contribute to the diverse and delectable Ramen experience across Japan.
In this article, I will introduce to you our picks for the 15 best Ramen restaurants in Japan. We hope you find a restaurant that suits your taste!
---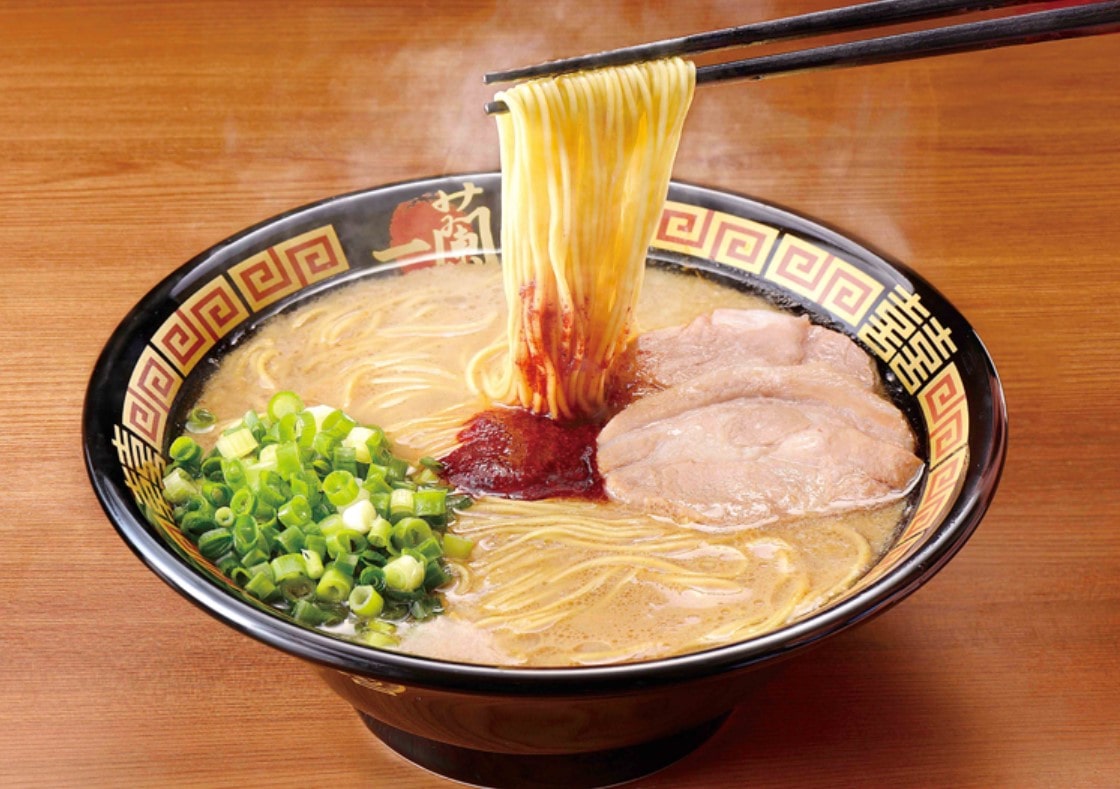 Ichiran (一蘭) is a renowned ramen restaurant chain that offers a unique dining experience. Their specialty is Tonkotsu ramen, which originates from Fukuoka, known for its rich and creamy pork bone broth.
What sets Ichiran apart is its individual booths, allowing customers to enjoy their meals in a private setting. Each booth has a customizable ordering system, allowing you to personalize your ramen by selecting the richness of the broth, the firmness of the noodles, and the intensity of the flavor. With branches across Japan, Ichiran is one of the most popular ramen chains among both locals and international visitors.
Check out more about Ichiran in the following article!
Also, check out the following for even more detailed information!
▶ICHIRAN: Must-Try Tonkotsu Ramen in Shibuya, Tokyo
▶Ichiran Ramen: How to Enjoy Tokyo's Most Popular Ramen
▶ICHIRAN: the Best Classic Tonkotsu Ramen in Shinjuku, Tokyo
▶ Ichiran Ramen official website: https://en.ichiran.com/index.php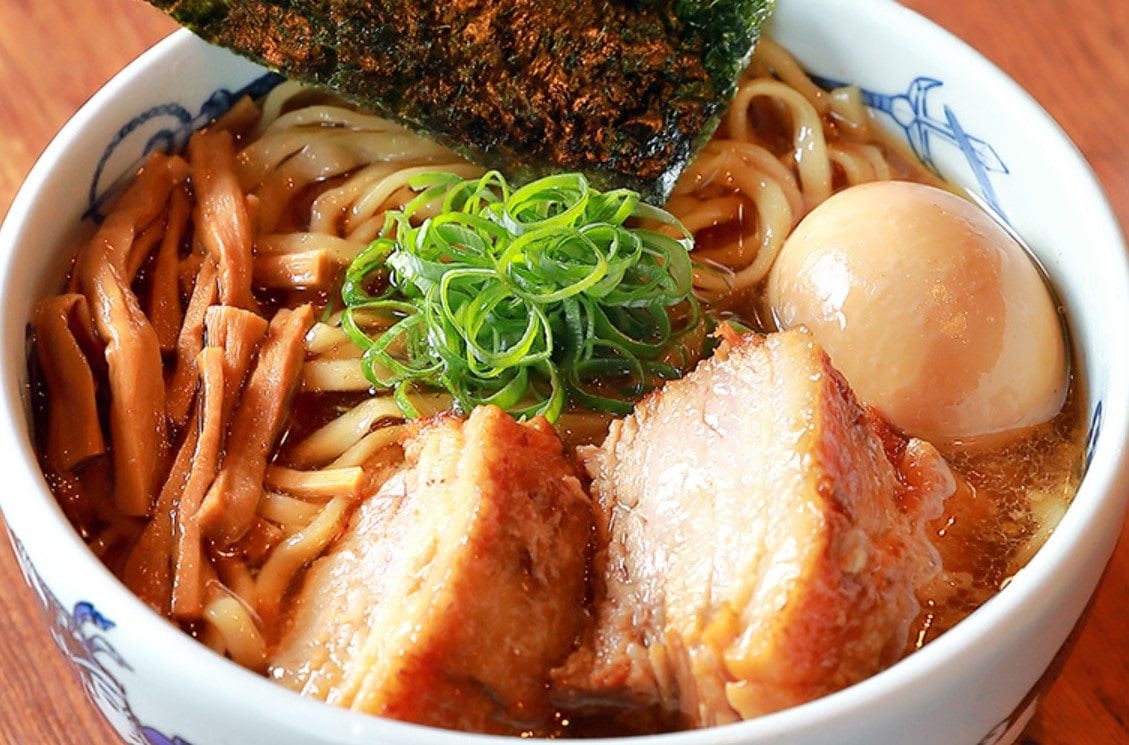 Soushi Menya Musashi (創始 麺屋武蔵) is a renowned ramen restaurant chain located in Shinjuku. They blend two types of soup to create their signature broth: a rich bone-based soup made from chicken bones and pork bones, and a flavorful seafood-based soup infused with bonito and dried sardine.
What makes Soushi Menya Musashi popular is their exceptional attention to detail and quality. With its commitment to excellence, they have become a go-to spot for locals and visitors seeking authentic Tokyo-style ramen in Shinjuku.
Check out more about Menya Musashi in the following article!
Also, check out the following for other Menya Musashi restaurants!
▶Menya Musashi: Ramen/Tsukemen Restaurant in Akihabara
▶Menya Musashi Bukotsu Gaiden: Popular Tsukemen Style Ramen in Shibuya
3. Sumire Sapporo Susukino (Hokkaido)
Renowned and widely recognized, Sumire (すみれ 札幌すすきの店) is a famous establishment that represents the authentic essence of "Sapporo Miso Ramen." With its convenient location, just a minute's walk from Susukino Station, choosing "Sumire" for a memorable bowl becomes an enticing option.
Start your culinary journey by conquering the timeless classics of "Sumire" and "Sapporo Junren" styles. As you delve into other variations like the "Junsumi" or regionally beloved ramen styles, you'll gain a heightened appreciation for the subtle distinctions within Miso Ramen. Excitingly, Sumire expanded its presence and opened a new branch in Yokohama in February 2019!
4. Menbaka Fire Ramen (Kyoto)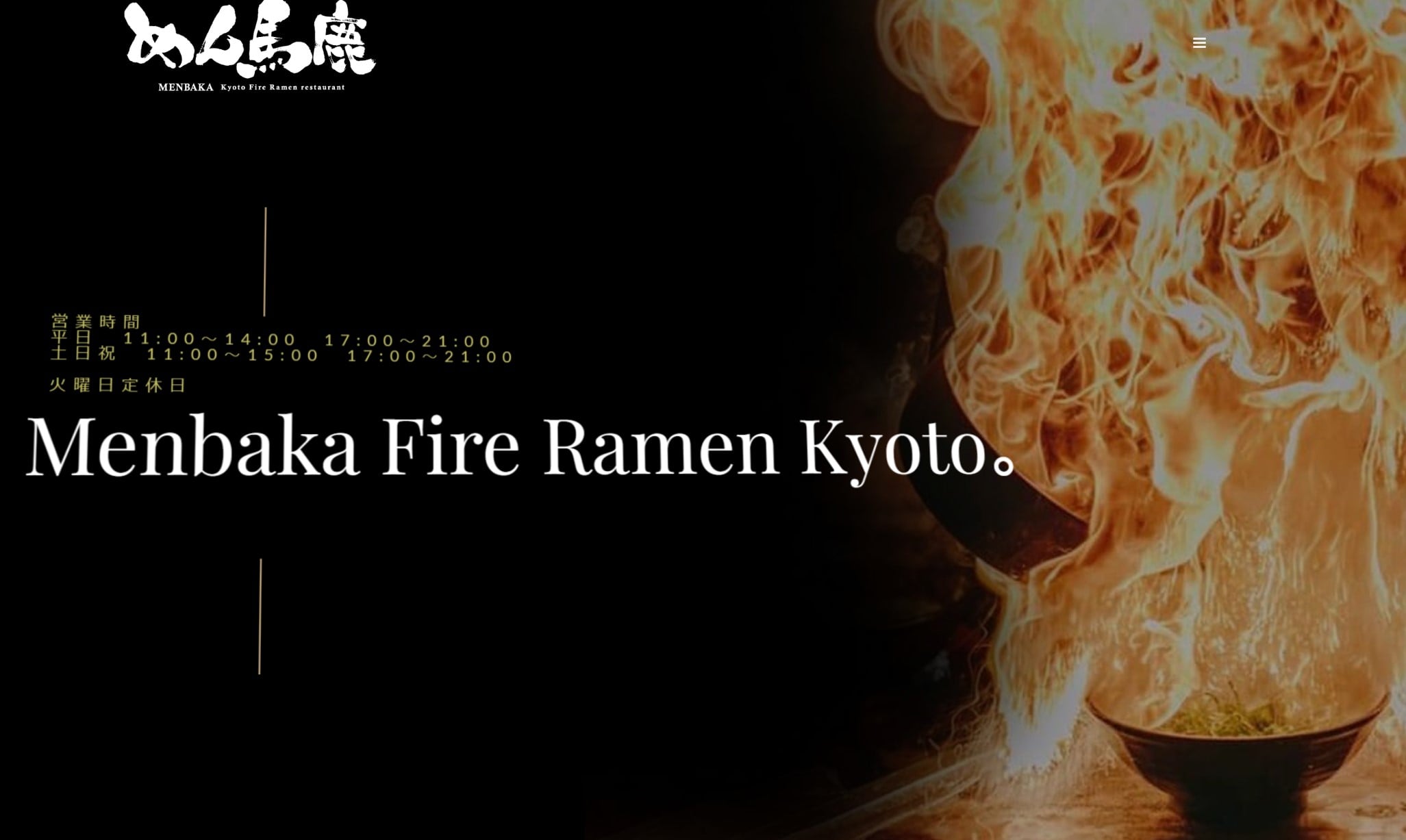 Menbaka Fire Ramen (めん馬鹿) is a captivating ramen restaurant in Kyoto. They specialize in a unique style known as "Fire Ramen." This extraordinary ramen is prepared by igniting a dramatic flame atop the bowl, creating an exhilarating dining experience.
The broth itself is a delightful combination of soy sauce-based flavors, accompanied by perfectly cooked noodles and a variety of toppings. What sets Menbaka Fire Ramen apart is not only the delicious taste but also the thrilling presentation. The fiery spectacle and the unforgettable taste have made it a favorite among both locals and international visitors seeking a memorable ramen adventure in Kyoto.
Check out more about Ippudo in the following article!
5. Moeyo Mensuke (Osaka)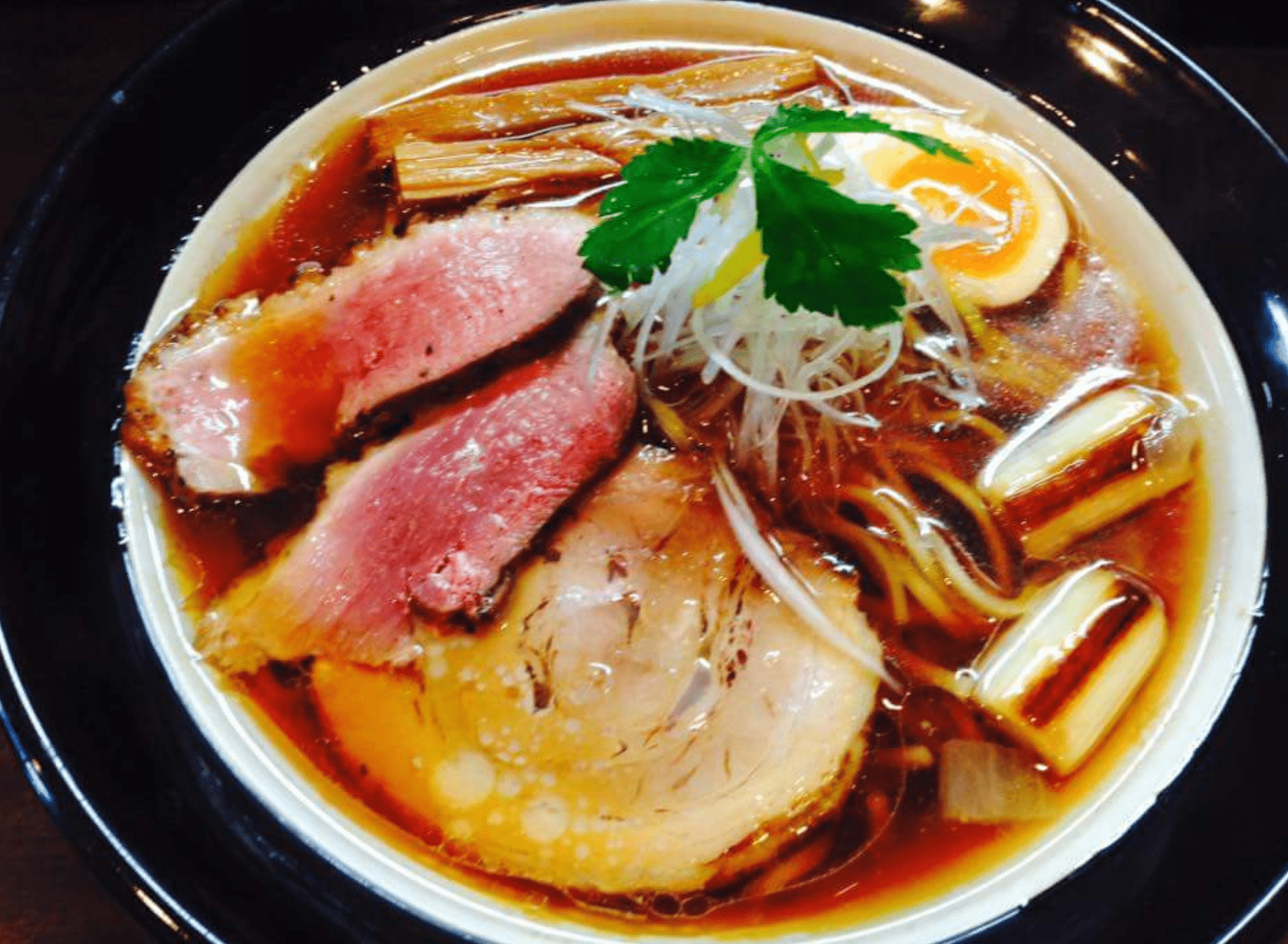 Next on our list we have Moeyo Mensuke (燃えよ麺助). Situated in Fukushima near Umeda, This ramen restaurant stands as a highly acclaimed Ramen eatery in Osaka. Their menu primarily features two varieties of Ramen: one with a shoyu (soy sauce) infused soup and the other with a broth made from ducks or clams.
This establishment garners attention from both locals and tourists, resulting in long queues during peak hours, particularly during lunchtime. To indulge in their renowned dishes, be prepared to wait patiently for approximately 30 to 60 minutes.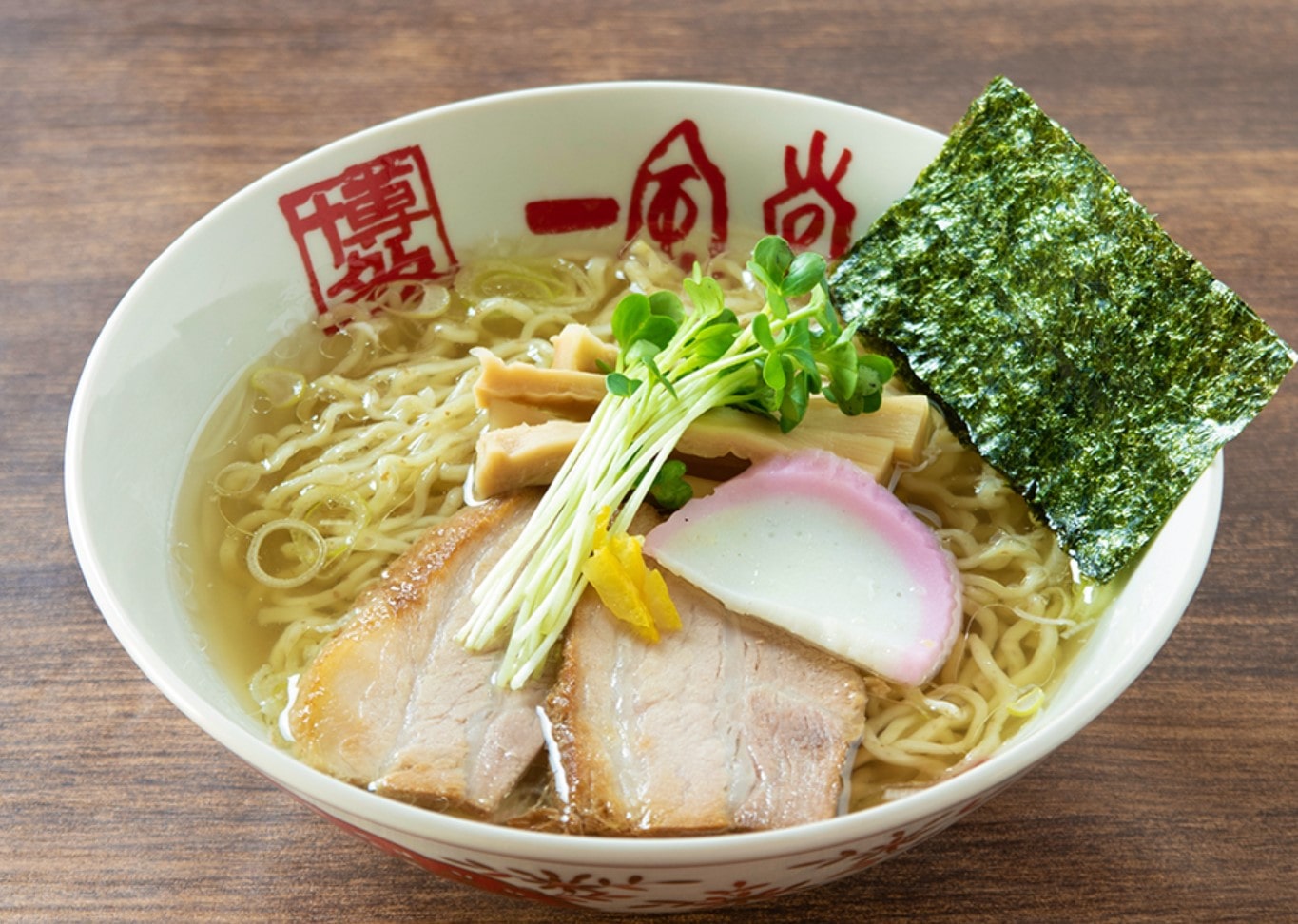 Ramen Ippudo (一風堂) is another highly popular ramen restaurant chain with branches all across Japan. It originated in Hakata, Fukuoka, and is famous for its Hakata-style ramen.
Ippudo has garnered a strong following due to its commitment to high-quality ingredients, meticulous cooking techniques, and consistent taste. Their menu offers various ramen variations and customizable options to suit individual preferences. With its widespread presence and reputation for delicious Hakata-style ramen, Ippudo is a must-visit for any ramen enthusiast looking to savor authentic flavors in Japan.
Check out more about Ippudo in the following article!
Also, check out the following for even more detailed information!
▶Roppongi Restaurant Guide-vol.3: Ramen Ippudo Roppngi
▶Ramen Ippudo: Most Popular Chain Ramen in Shinjuku
▶Ramen Ippudo in Ueno, Tokyo
▶ Ramen Ippudo official website: https://www.ippudo.com/
7. Onomichi ramen Maruboshi (Hiroshima)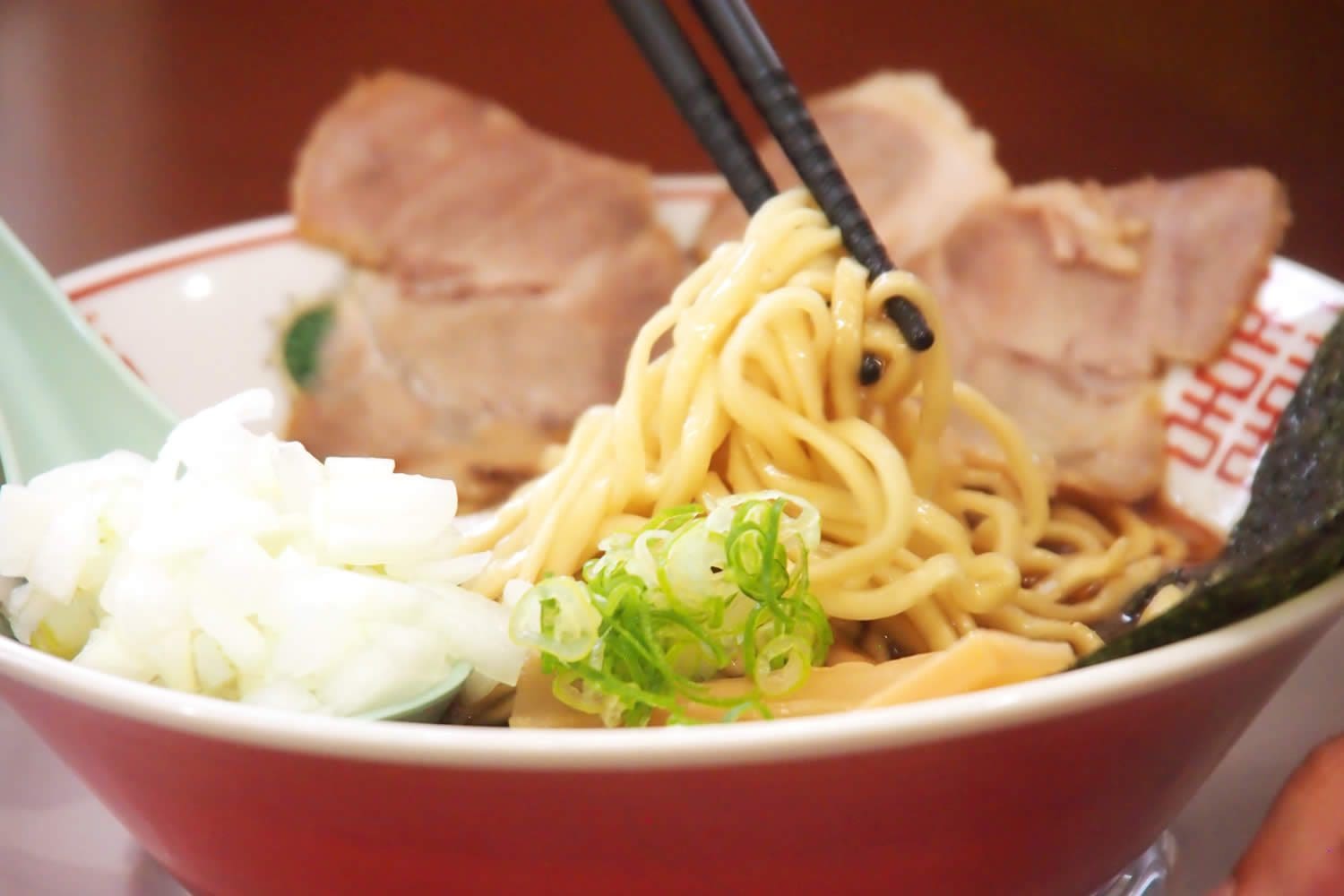 Onomichi ramen Maruboshi (尾道ラーメン専門店 丸ぼし) specializes in Onomichi ramen, proudly promoting itself as a dedicated Onomichi ramen establishment. The distinctive feature lies in their commitment to using locally sourced ingredients, resulting in an authentic Onomichi ramen experience.
The soup, created by extracting flavors from small fish found in the Seto Inland Sea and combining it with a red snapper base, delicately incorporates soy sauce to achieve a rich yet refined taste. Renowned for its ability to be enjoyed without inducing thirst, the gentle and satisfying flavor is a major attraction.
The noodles, prepared by adjusting water and egg white proportions based on the season, accentuate the inherent deliciousness of the wheat. With its flat, curly texture, the noodles perfectly intertwine with the soup, delivering an exquisite dining experience.
Japanese Soba Noodles Tsuta (Japanese Soba Noodles 蔦) is an esteemed ramen restaurant located in Tokyo. It gained global recognition as the world's first Michelin-starred ramen establishment. Tsuta specializes in serving delectable bowls of Soba Ramen, a style of ramen made with buckwheat noodles.
Their signature dish features a delicate and flavorful broth, often infused with truffle accents, along with perfectly cooked noodles and thoughtfully selected toppings. The combination of high-quality ingredients, meticulous preparation, and attention to detail has earned Tsuta its prestigious Michelin star, making it a must-visit for ramen enthusiasts seeking an extraordinary culinary experience in Tokyo.
Check out more about AFURI in the following article!
9. Hakata Issou (Fukuoka)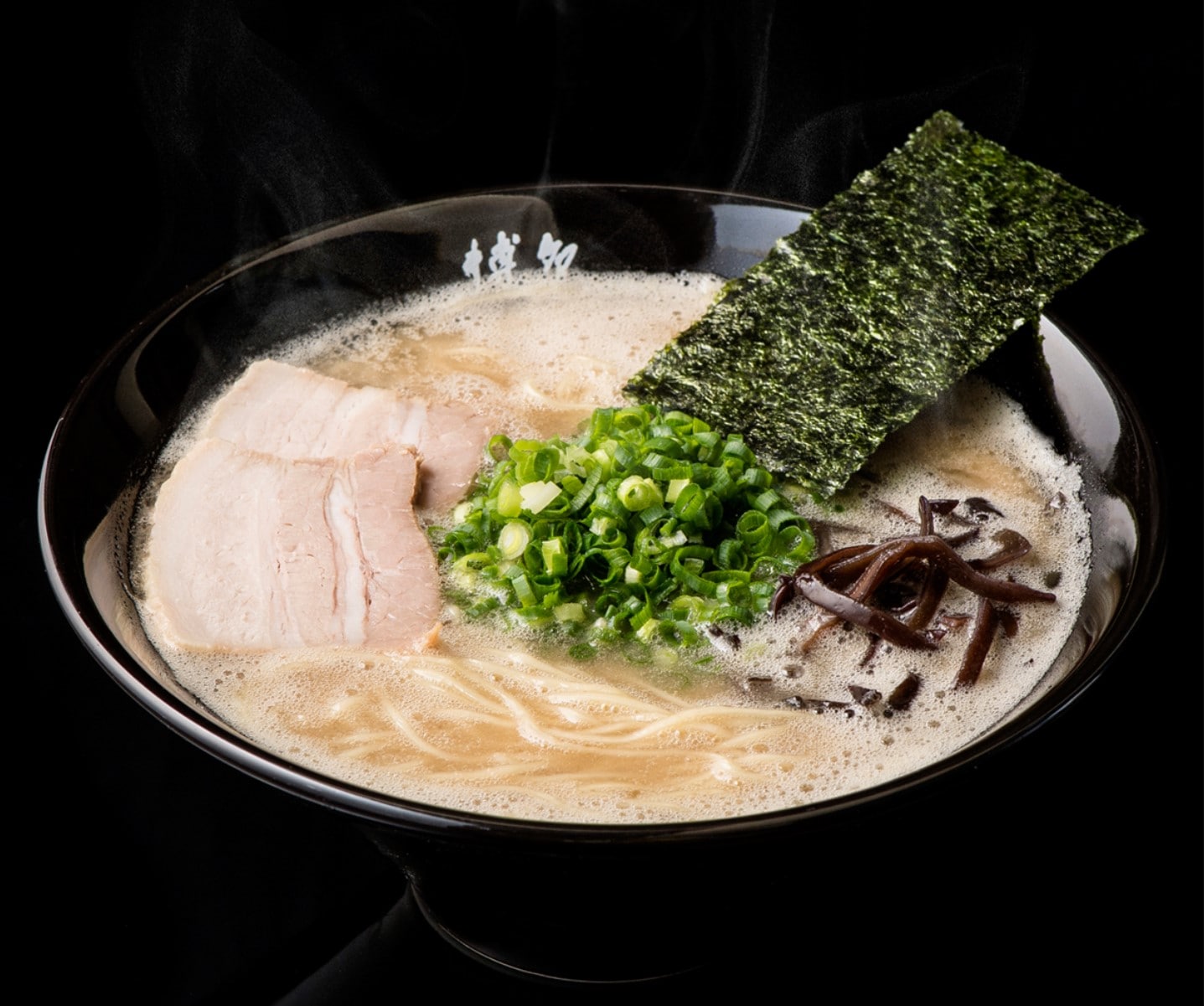 Next on our list is Hakata Issou (博多一双 博多駅東本店). Managed by two brothers in their 20s, this bustling and popular ramen shop exudes a lively atmosphere. Despite its relatively light broth, the flavor is remarkably rich and satisfying, while still preserving the essence of Hakata-style ramen. The robust and vibrant taste appeals to young diners.
It comes highly recommended as a must-visit ramen spot in Fukuoka. However, be prepared for long queues as it is not uncommon for around 30 people to line up even before the shop opens, and on weekends, they often sell out much earlier than expected.
10. Honke Daiichi Asahi (Kyoto)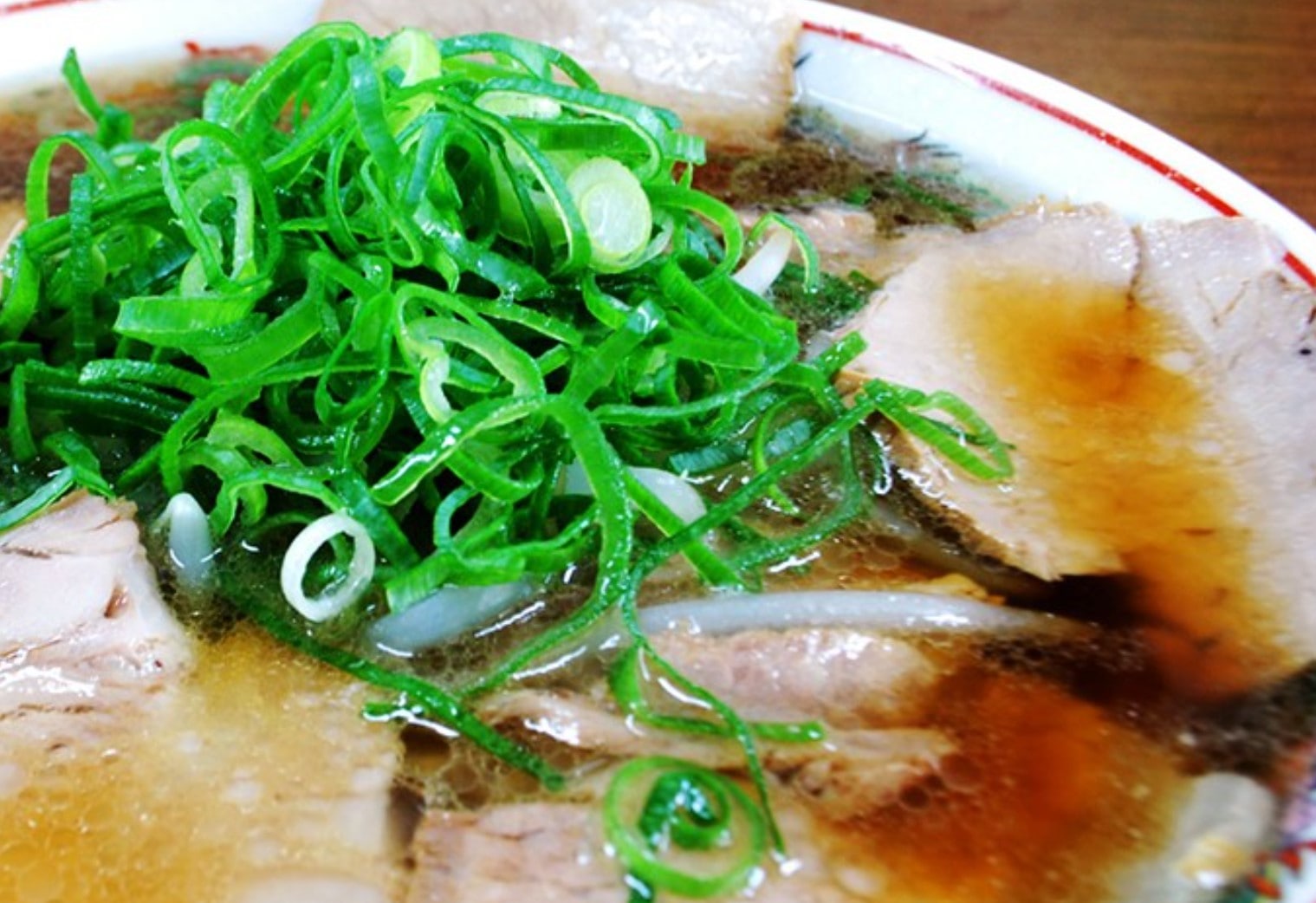 Honke Daiichi Asahi (本家 第一旭), a well-established Ramen eatery situated close to JR Kyoto Station, has been serving its signature Ramen for over 50 years. Their unwavering commitment to using delicate pork broth and locally sourced ingredients has captivated patrons from across Japan.
The broth is made solely from domestically sourced pork bones, combined with locally brewed soy sauce from Kyoto Fushimi's long-established shops. The soup does not require garlic or other vegetables to mask any unwanted odors. The sparkling droplets of oil covering the surface of the soup are the life of our ramen and a testament to its freshness.
11. Bannai Shokudo (Fukushima)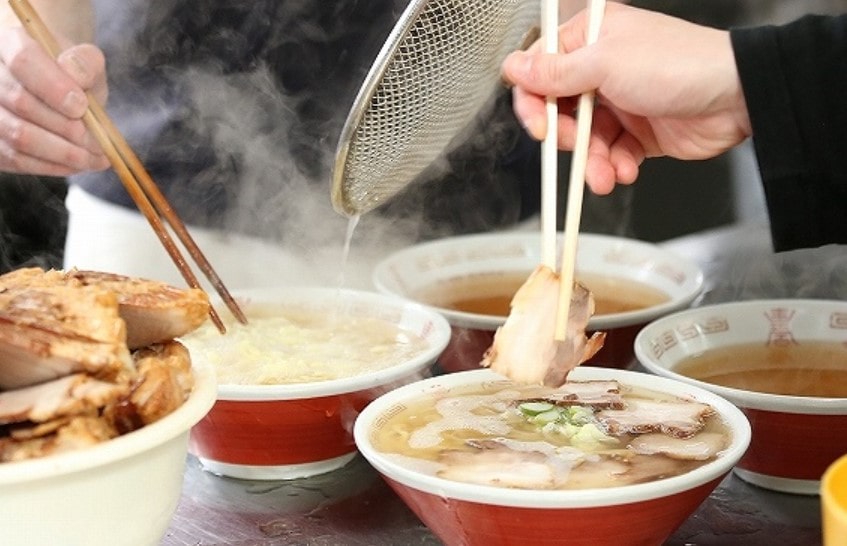 "Kitakata Ramen," one of Japan's three renowned ramen styles, stands proudly alongside Sapporo and Hakata. Beloved by locals and sought after by visitors nationwide, it has become a culinary gem.
Situated a short 14-minute walk from JR Kitakata Station, Bannai Shokudo (坂内食堂 本店) is an undisputed and widely acclaimed eatery. Their signature dish features a translucent yet robust and flavorful broth, delicately balanced between lightness and depth. The specialty chashu, thick and tender enough to melt in your mouth, complements the chewy and resilient flat noodles that harmonize perfectly with the soup. A remarkable and unforgettable experience awaits at Bannai Shokudo.
12. Honolu (Osaka)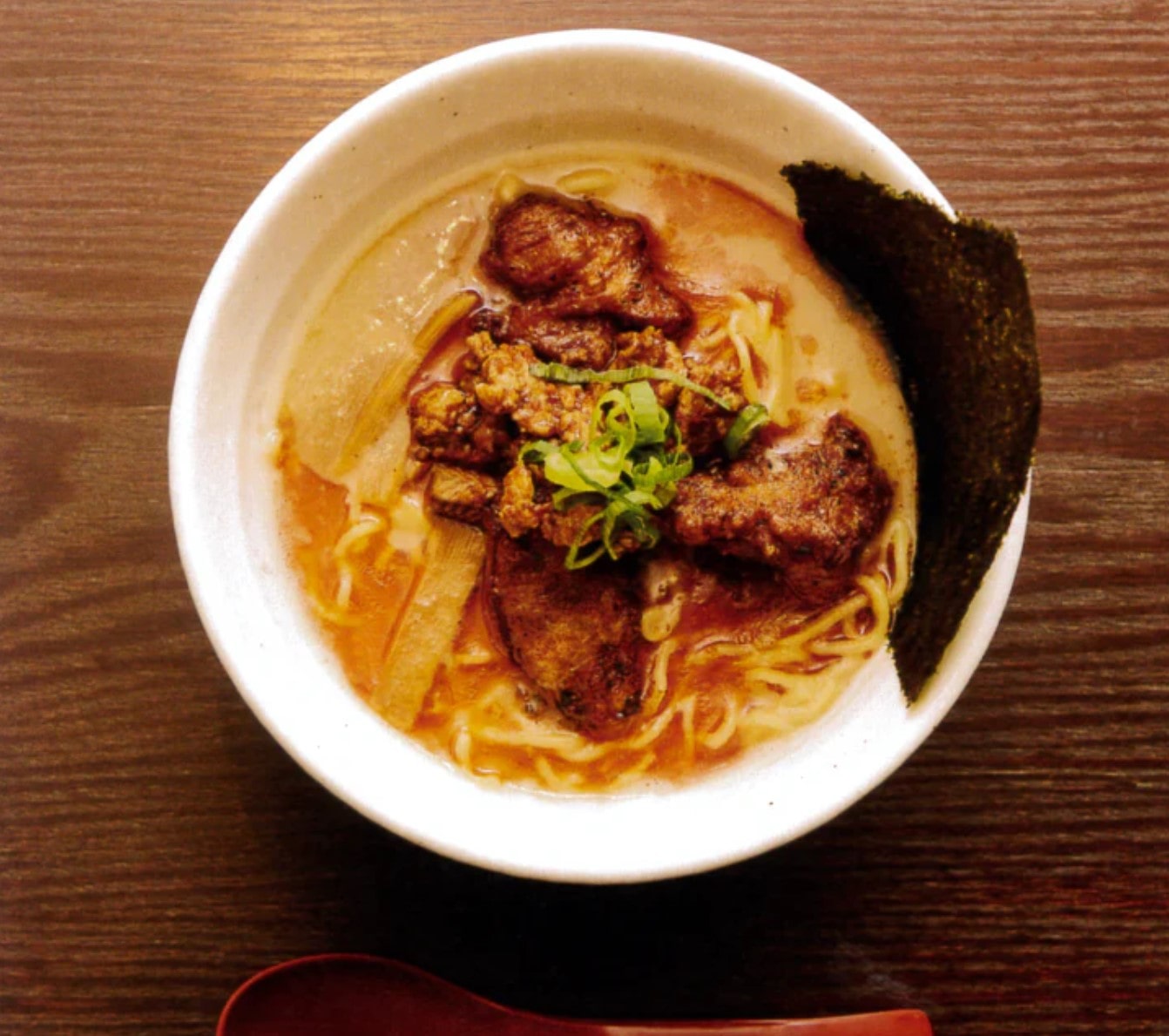 Next on our list, we have a ramen restaurant that serves a particular type of Ramen. Honolu (帆のる) is a popular ramen restaurant located in Osaka. It stands out for offering Halal ramen, catering to the dietary needs of Muslim visitors and residents.
The halal ramen incorporates meat sourced exclusively from a poultry farm that adheres to Islamic guidelines, ensuring its suitability. Additionally, the restaurant utilizes soy sauce from one of the only two breweries in Japan that provide halal-certified options. To complete the halal experience, the noodles are sourced from the sole halal-certified noodle maker in Tokyo.
13. Yokohama Iekei Ramen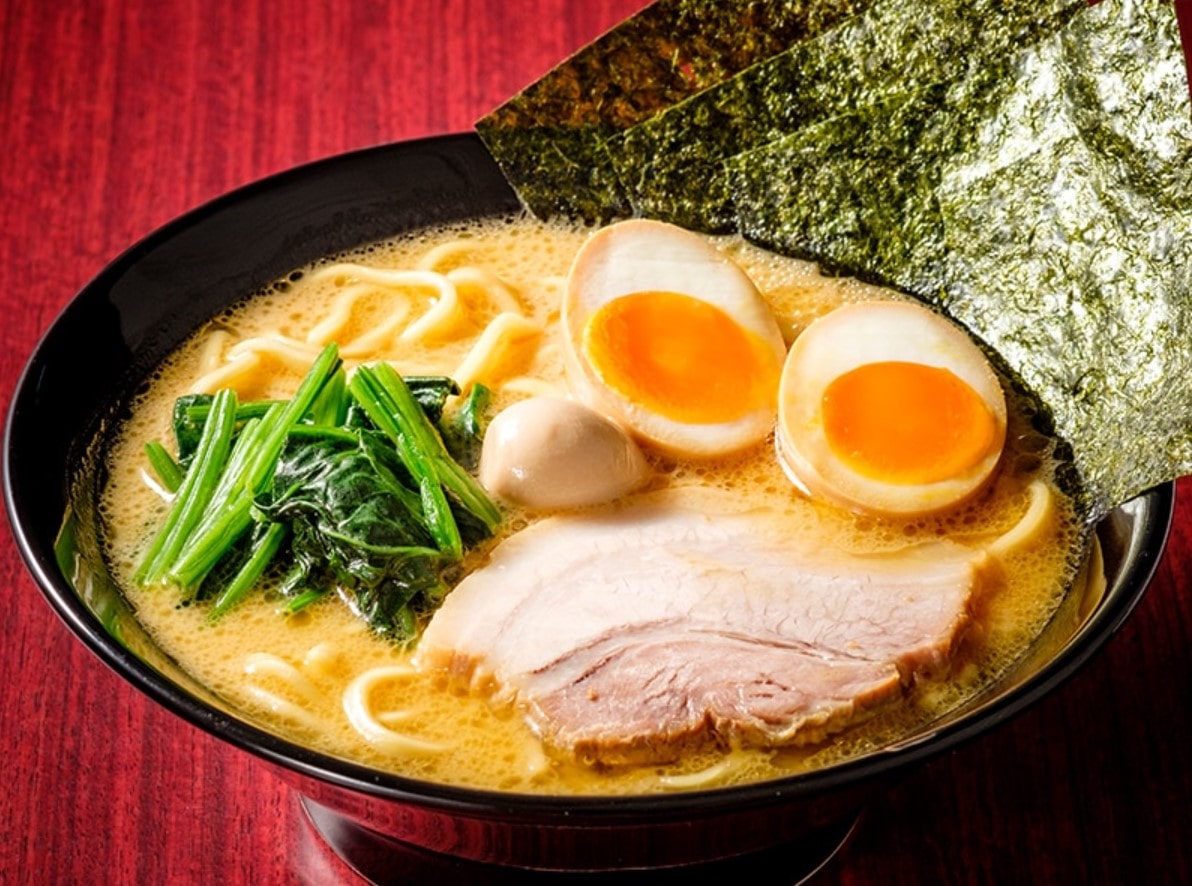 Yokohama Iekei Ramen (横浜家系ラーメン) is a renowned ramen restaurant chain in Japan. It originated in Yokohama and is known for its signature style of ramen called "Iekei Ramen."
This unique ramen combines elements of both tonkotsu (pork bone) and shoyu (soy sauce) ramen, resulting in a flavorful and hearty broth. The noodles used are thick and chewy, complementing the rich broth perfectly. What sets Yokohama Iekei Ramen apart is its consistency and quality across its many branches. It offers a comforting and satisfying ramen experience that showcases the distinct flavors of Yokohama's ramen culture.
▶ Yokohama Iekei Ramen official website: https://www.eak-ramen.jp/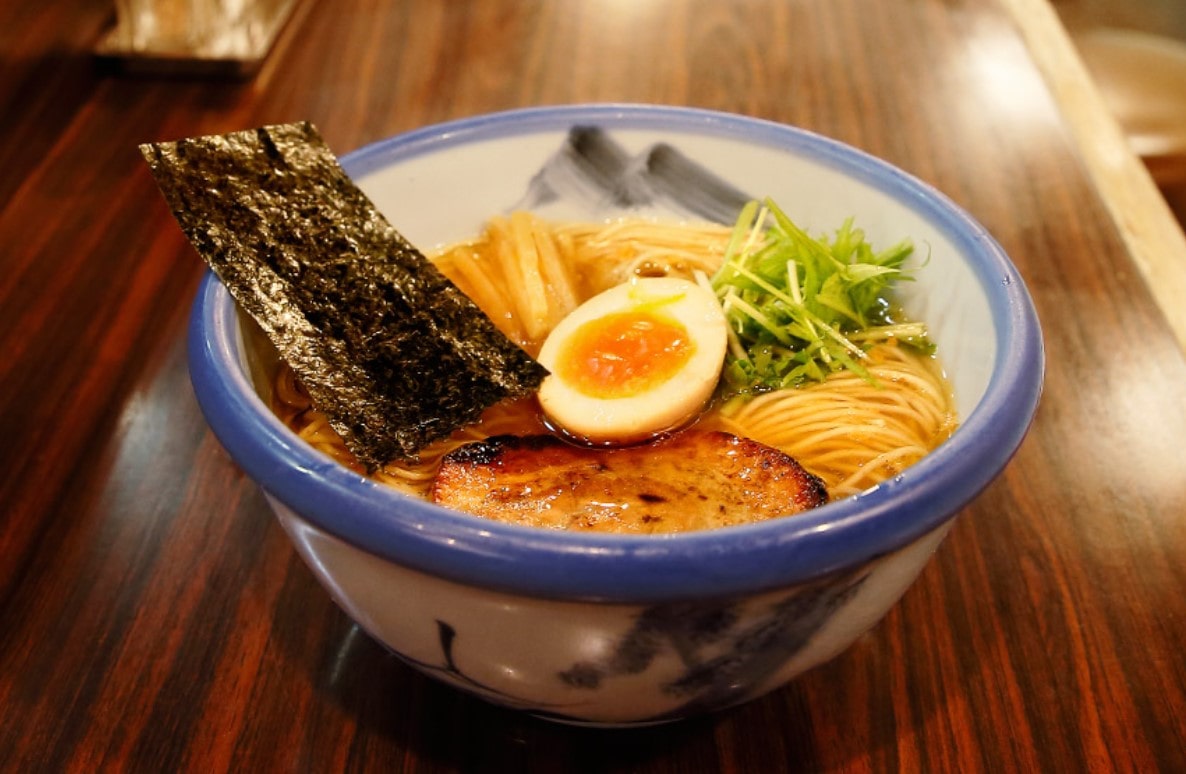 Another ramen restaurant that offers a peculiar type of ramen is Afuri (阿夫利) in Ebisu, Tokyo. Afuri offers a distinctive ramen experience that sets it apart from others you may have tried. Their ramen boasts a lighter and more delicate taste. Don't miss their signature dish, the Yuzu Ramen, featuring a chicken and dashi-based broth adorned with a half-boiled egg, pork belly, mizuna leaves, and more.
Additionally, they cater to vegans with their Vegan Ramen, a delectable blend of seasonal vegetables and wheat noodles infused with lotus root (no egg). With its stylish interior, Afuri is popular among young customers.
Check out more about AFURI in the following article!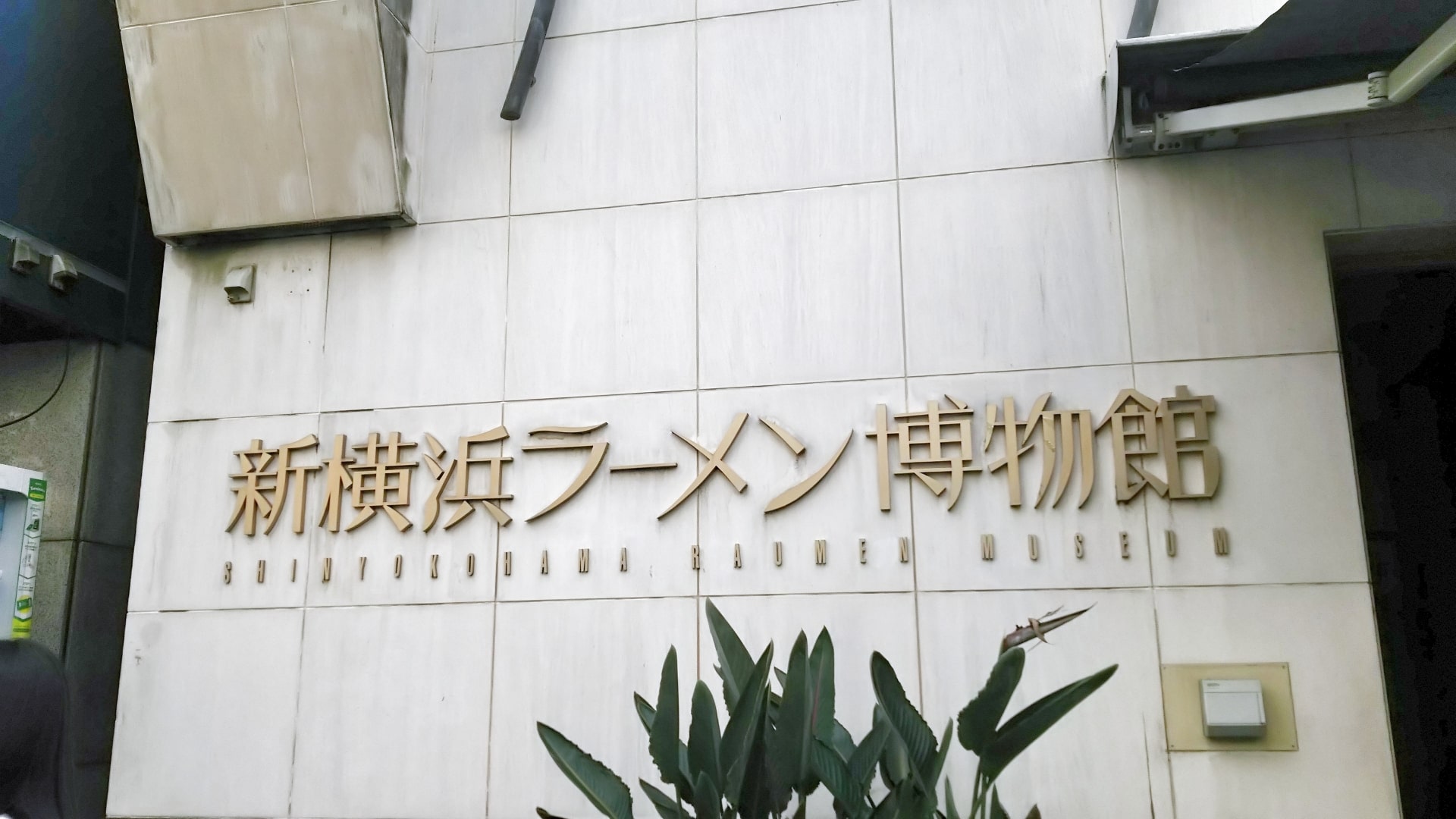 And lastly, on our list, although not a ramen restaurant, I still think it's worth mentioning this place. The Shin Yokohama Ramen Museum (新横浜ラーメン博物館) in Yokohama is a must-visit for ramen enthusiasts. It is a unique facility that replicates a retro townscape, offering a nostalgic ambiance.
The museum showcases a variety of ramen restaurants representing different regions of Japan, allowing visitors to savor diverse styles of ramen under one roof. From Hokkaido to Kyushu, each restaurant presents its authentic take on regional ramen. This makes it a popular destination for international visitors as it provides an opportunity to taste and compare various types of ramen from across Japan in a single location.
Check out more about Shin Yokohama Ramen Museum in the following article!
---
Now that we have completed the list, let me explain a little about the major cities in Japan where you can enjoy Ramen at its most!
Best Ramen Restaurants in Tokyo
Being the largest city in Japan, Tokyo has, without a doubt, the largest and most varied selection of Ramen restaurants. It is just astounding how many types of Ramen you will find. From 24-hour and low-cost restaurants to unique or even weird types of Ramen restaurants. Also, there are vegan restaurants as well as Michelin-starred ramen restaurants just like the aforementioned ones on this list.
Be sure to check out more of the best Ramen restaurants in Tokyo at the following link!
Also, check out some of the best Ramen restaurants within more specific Tokyo areas!
▶Best RAMEN Restaurants in SHIBUYA
▶Best Ramen in Shinjuku
▶Best Ramen in Akihabara
▶Best Ramen in Ginza
▶Best Ramen in Takadanobaba
Best Ramen Restaurants in Osaka
Ramen, being an extremely popular food not only for locals but also for tourists, will be also widely available in Osaka. Osaka is known to be "Japan's kitchen", and you won't be disappointed when looking for good Ramen restaurant choices.
Be sure to check out more of the best Ramen restaurants in Osaka at the following link!
Best Ramen Restaurants in Kyoto
Kyoto is, just like Osaka, a major city with a large population of both Japanese locals and international visitors. Therefore, you will easily find many ramen restaurants from which you can choose to try out!
Be sure to check out more of the best Ramen restaurants in Kyoto at the following link!
---
▽Subscribe to our free news magazine!▽

For more information about Ramen and other Japanese foods, be sure to check out the following articles as well!
▽Related Articles ▽
▼Editor's Picks▼
---