5 Best Ramen in Takadanobaba
Best Ramen Restaurant in Takadanobaba, Shinjuku, Tokyo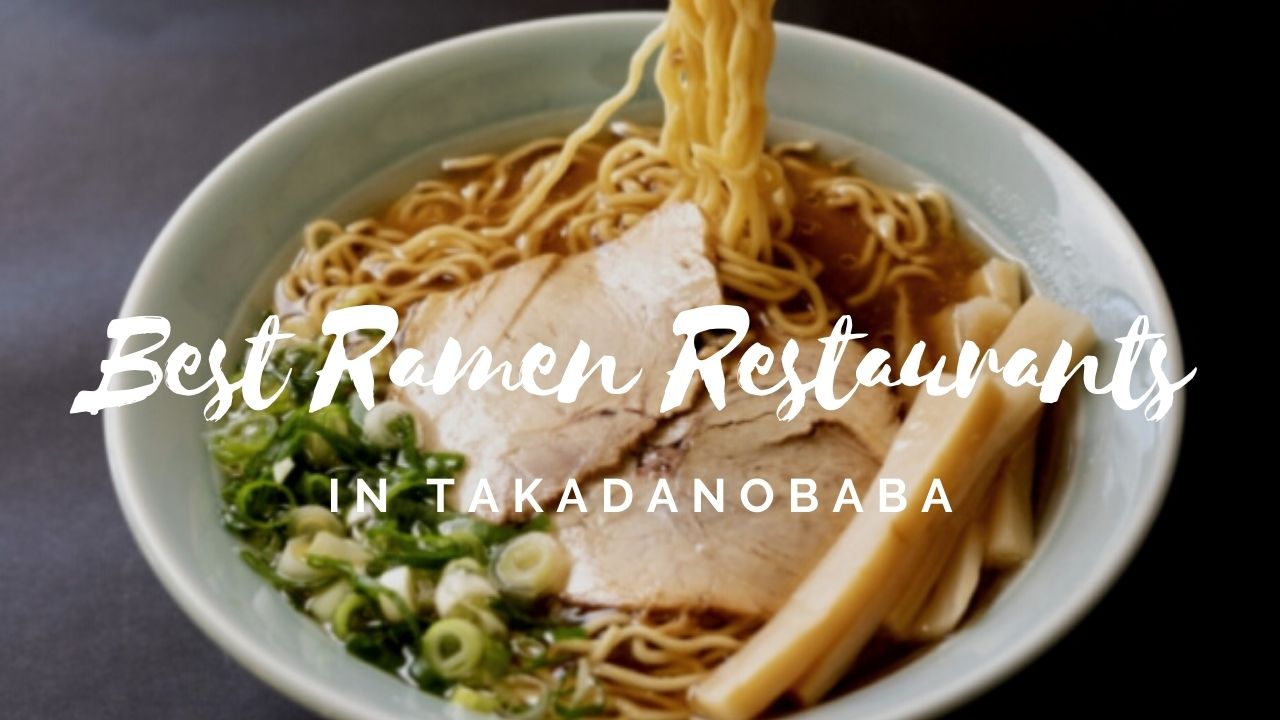 Ramen is one of the most famous national cuisines in Japan, and it is also very popular among tourists from all over the world. You can find countless number of Ramen shops at every corner of the cities serving a wide variety of flavors. When you talk about Ramen in the West, it is often referred to as instant ramen that is stored on the very bottom of your rack in the kitchen. But it is a cultural spirit in Japan, and every Ramen shop serves its own variation.
In this article we focus on the Ramen restaurants in Takadanobaba where is the small neighbourhoods in Shinjuku district and famous for one of the most competitive Ramen areas in Japan.
---
1. Sapporo Raiden
This ramen restaurant Raiden bears the name of Sapporo, the capital city of Hokkaido. Raiden's Ramen serves Miso based Ramen just like what you expect from Hokkaido Ramen, which is much healthier than the traditional ones. The Ramen in Raiden is highly recommended for people who care about their physical condition but still want to eat Ramen. The main feature of the Hokkaido miso ramen here is that the soup is served incredibly hot. So watch out for your tongues! also A variety of vegetables are topped on the ramen, and especially the texture of the stir fly onion goes well with the miso-based solid ramen. I hope you visit here and try some best ramen in Raiden !
Access: 3 min walk from Takadanobaba Station
Business Hours: 11 AM-4 PM, 5PM-10PM (Mon-Fri), 11AM-10:30PM (Sat-Sun)
Price Range: 700–900 yen
2. Tokyo Menchintei Honpo
Have you ever heard of Ramen type called Aburasoba? It is a new type of ramen that has no soup in the bowl, instead they have condensed soy sauce-based Tare on the bottom of the bowl. Although Aburasoba was born just two decades ago, it is now explosively increasing the popularity, especially among students. And this Aburasoba shop, Tokyo Menchintei opened in 1997 as Japan's first Aburasoba specialty store. Since then, become the origin of Japanese Aburasoba culture. They serve Ramen under the motto of " taste that never get tired even eaten every day", it is designed to enjoy the change of taste using seasonings such as vinegar and chili oil. Go through all the seasonings find your best customized taste.
Access: 10 min walk from Takadanobaba Station
Business Hours: 11 AM-12 PM, (Sun-Mon)
Price Range: 500–800 yen
3. Orenosora
This ramen shop, Orenosora has extremely high particular preference for the soup. As you may already know, there are various soup bases such as soy sauce, miso and pork, but here they offer the soup made from seafood and pork bones. You definitely have to try this pork bone-based soup to find out the new possibility of Ramen. They also have onions as toppings which is a bit unusual to have on Ramen. Their fresh onions are put into the bowl just a second before it's served to avoid losing the texture in the thick soup. If you are a seafood lover their Ramen should be on your must eat Ramen list!
Access: 1 min walk from Takadanobaba Station
Business Hours: 11 AM-10:30 PM, (Sun-Mon)
Price Range: 800–1200 yen
4. Dougen
If you are looking for luxurious higher-ranked healthy ramen that is no sililar to any other ordinary ramen, we recommend you "Dougen" as the Ramen shop giving you new discoveries in Japan. Their Price is a little high for ramen ranging from 1000 yen to 1500 yen. However, unlike other common ramen shops, they use A5 rank Japanese wagyu beef for chashu. Dougen's homemade roasted Kuroge Wagyu beef is entwined with their thick soup to create the taste that goes beyond your imagination. Jazz music is constantly being played in the shop, and you can enjoy the supreme bowl a calm relaxing space.
Access: 2 min walk from Takadanobaba Station
Business Hours: 11:30 AM-21 PM, (Sun-Mon)
Price Range: 1000–1500 yen
5. Nogata Hope
Nogata Hope's ramen soup is made by extracting extracts from various green vegetables, chicken, and taro. Nogata Hope's original soup has harmonious blend of various ingredients and creates its own unique special taste. In addition, Nogata Hope has developed its own noodles that goes well with their original soup. Nogata Hope's noodles are always optimized by the ramen craftsman in term of its thickness and water content so that we can enjoy the combination of the noodle and soup.
Personally, I strongly recommend you to try tomato ramen here. It is a Healthy past like ramen with fresh basil and olive oil that will entertain you by amazing fusion of the west and the eastern culture.
Access: 2 min walk from Takadanobaba Station
Business Hours: 11:00 AM-4 AM, (Sun-Mon)
Price Range: 700–900 yen
---
How did you enjoy the list?? If you are a Ramen lover, Takadanobaba is definitely a must-visit area in Tokyo as it's one of the most competitive Ramen battlegrounds in town! Takadanobaba is located near Shinjuku area, only 2 spots by JR Yamanote Line!
▽Check out the best ramen restaurants all over Japan!▽
For more information about Ramen restaurants in Tokyo, here are some more articles for you to check out!
▽Related Articles▽
▼Editor's Picks▼
---