6 Best Wagyu Beef Restaurants in Shinjuku Tokyo
Best places to eat delicious Wagyu beef in Shinjuku area, Tokyo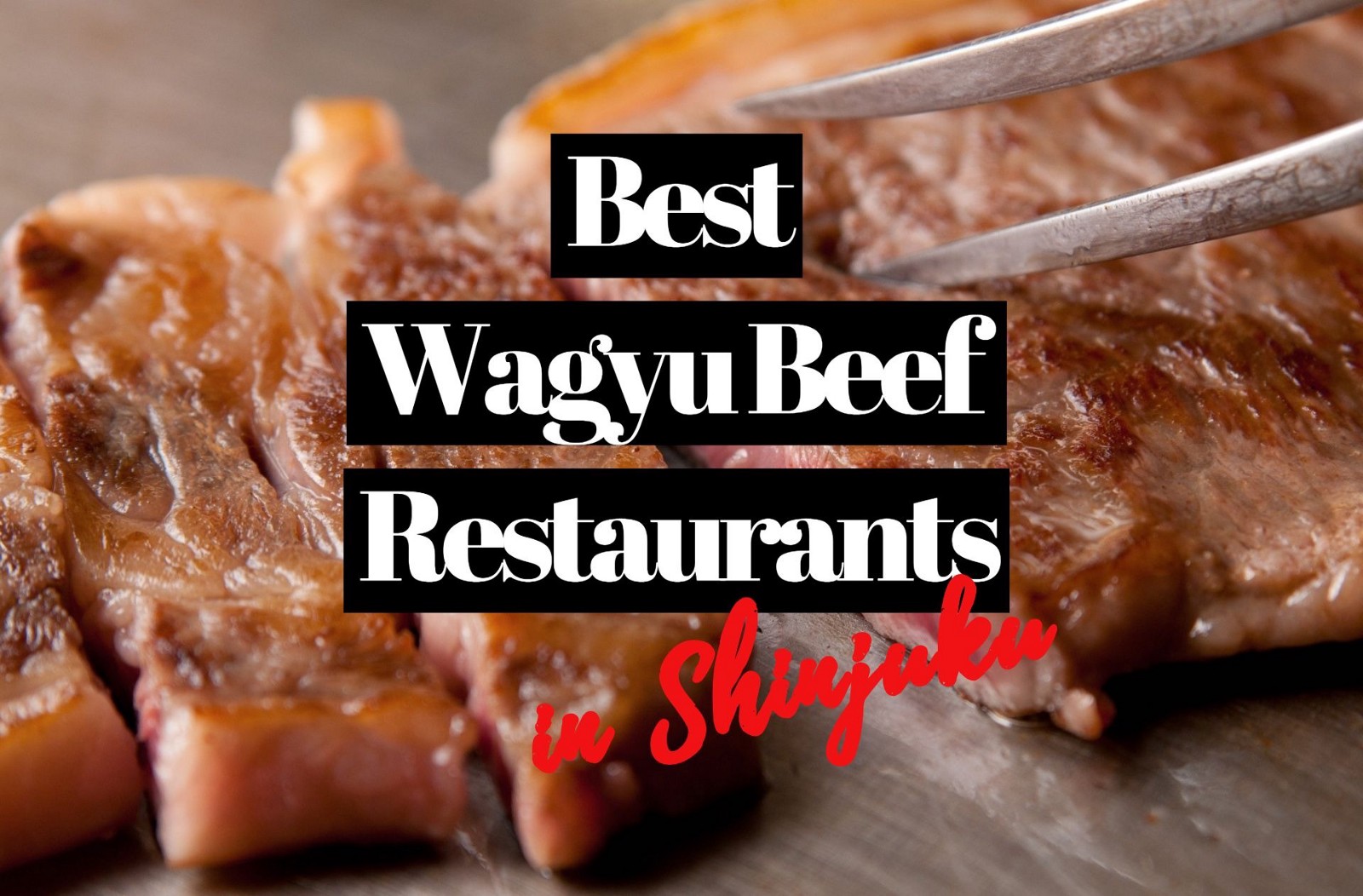 Shinjuku area is one of the most popular neighbourhoods in Tokyo where thousands of shops, restaurants, bars, hotels and entertainment facilities are situated. It's a great area to hang around and explore, and also one of the best areas to dine out in Tokyo. There are hundreds of restaurants in Shinjuku area with various price ranges including affordable Ramen restaurants to top-notch fine dinings.
Today, I'd like to introduce restaurants in Shinjuku are which serve delicious Wagyu Beef. Wagyu Beef (Japanese beef) such as Kobe Beef and Matsuzaka Beef is one of the most popular Japanese food among foreign visitors. In Shinjuku area, there are numbers of restaurants serving high-quality Wagyu Beef in various styles such as Yakiniku (Japanese BBQ), Shabu-Shabu (Hot Pot) and Chargrill. Please check out my list of the best Wagyu Beef restaurants in Shinjuku area, and don't miss a chance to have the most wonderful dining experience when you visit Shinjuku area, Tokyo!
Charcoal Cuisine Kobe Beef Ikuta
Charcoal Cuisine Kobe Beef Ikuta (炭火焼 神戸牛 いく田) is the place where you can taste the best Kobe Beef in Japan as they offer only the highest ranked Kobe Beef (A5) including a champion beef. You can also enjoy some of rare parts of Wagyu, too. The best way to enjoy the quality meat is Yakiniku (Japanese style BBQ), simply grill on charcoal.
Info:
NABEZO
NABEZO (鍋ぞう) is a franchised restaurant that offers delicious and affordable Shabu-Shabu and Sukiyaki dishes in all-you-can-eat style. With an additional charge, the meat can be upgraded to Japanese Black, and you can enjoy it as much as you like for 100 mins.
Info:
Rokkasen
Rokkasen (六歌仙) is one of the most popular restaurants in Tokyo, which offers the quality wagyu beef such as Matsuzaka Beef and Japanese Black in various styles: Yakiniku (BBQ), Shabu-Shabu and Sukiyaki. All-you-can-eat course is also available.
>> Book your seat at ROKKASEN now!
Info:
Ninja Shinjuku
Ninja Shinjuku (忍者新宿) is an unique Ninja themed restaurant, offering the quality Japanese cuisine with seasonal ingredients including Omi Wagyu Beef. The great hospitality and entertainments by Ninja can be enjoyed while dining.
New York Grill
New York Grill is situated on the 52F of Park Hyatt Tokyo, one of the most luxury and upscale 5-star hotels in Tokyo. The fine selection of high-quality domestic and imported beef are served as chargrilled steaks. Besides the quality and creative dishes on the menu, the restaurant offers the astonishing view of Tokyo city.
Metropolitan Grill
Metropolitan Grill is a steakhouse located on 2F of Hilton Tokyo, one of the finest hotels in Tokyo. The restaurant offers a classic yet creative chargrilled dishes in a Western style modern and stylish dining space. The fine selection of the steak includes US Beef, Wagyu and Dry Aged Beef. Both a la carte and set courses are available.
Info:
How did you enjoy the list?? Which Wagyu restaurants in Shinjuku would you like to visit most?? For more restaurant info in Tokyo, check out these articles, too!
▽Related Articles▽
▼Editor's Picks▼
---