Best Tours and Activities in Shinjuku
Shinjuku Tours and Activities: What to Do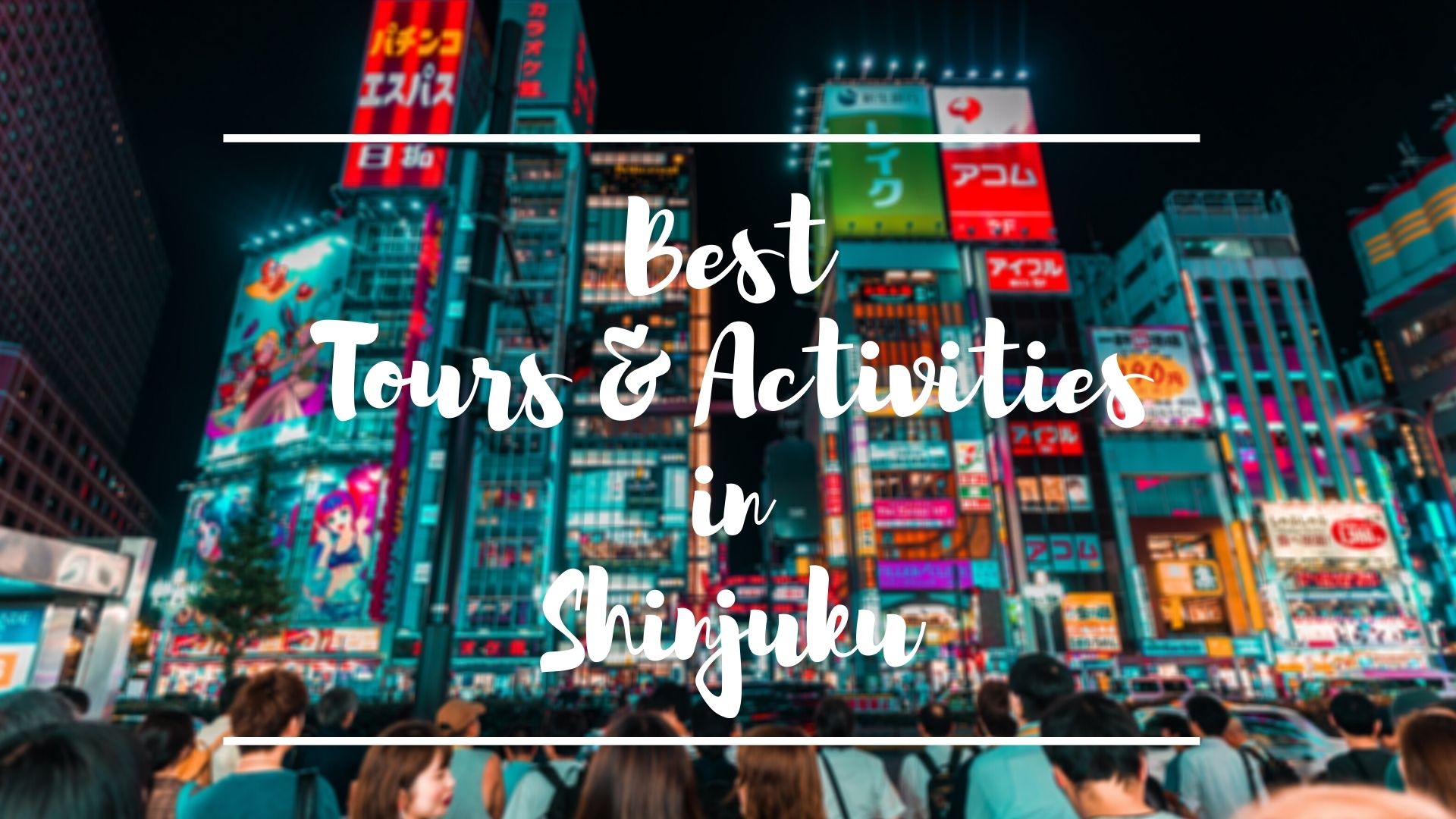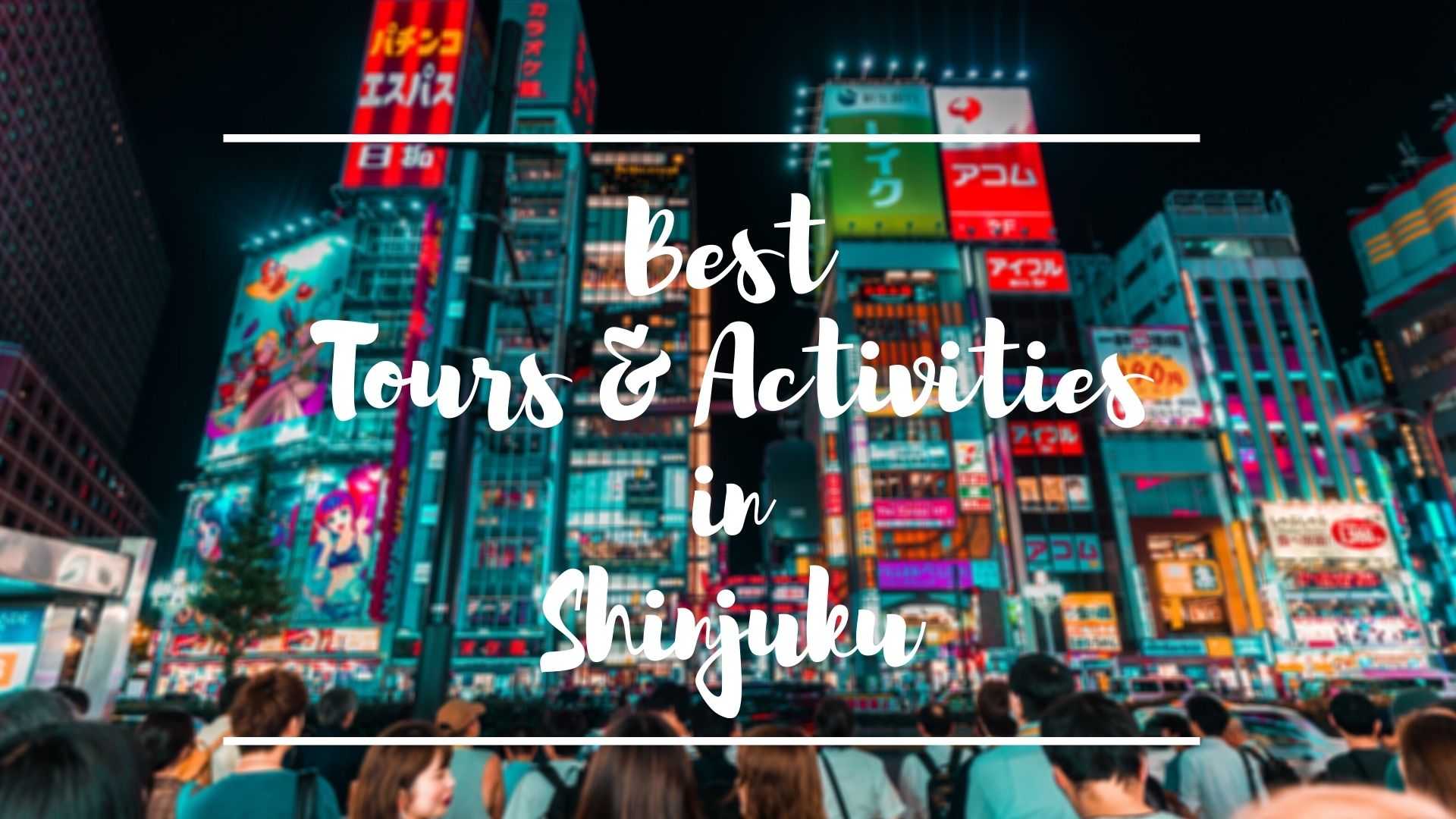 Shinjuku is one of the most popular areas to visit in Tokyo among tourists. Shinjuku is best known for its gorgeous nightlife and the glaring neon lights. There are numbers of tours and activities available in Shinjuku area, offered by several tourist agency.
From Robot Restaurant to Izakaya Hopping, check out the best things to do, tours and activities in Shinjuku, Tokyo!
1. Bar Hopping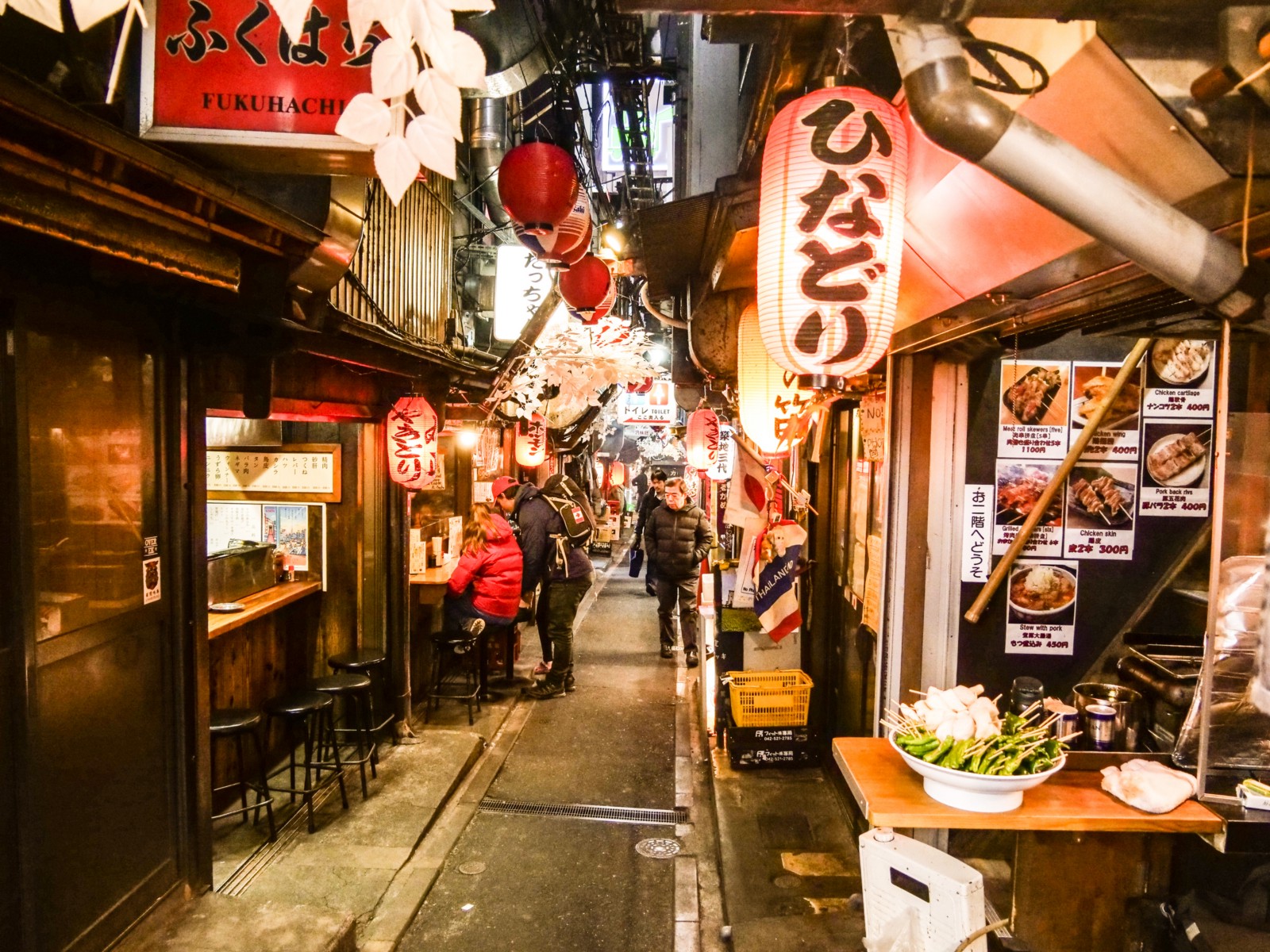 Shinjuku area is considered as the best area to explore Tokyo's nightlife. The district become lively and bright after dark, and there are hundreds of bars and Izakaya in this area. To experience the authentic drinking culture in Shinjuku, it's highly recommended to join a bar hopping tour! Visit hidden Izakaya bars and enjoy drinking with delicious bar snacks just like local! Check out the link below for the top-selling bar hopping tour in Shinjuku, and booking with special discount is available!!
2. Karaoke Experience
Karaoke is one of the most unique culture in Japan. Japanese people usually enjoy singing at Karaoke bar/box after drinking! This night tour in Shinjuku is guided by a local guide, and takes you to a local Izakaya bar in Shinjuku to grab a few drinks, then hit a Karaoke bar to party like Japanese!
3. Robot Restaurant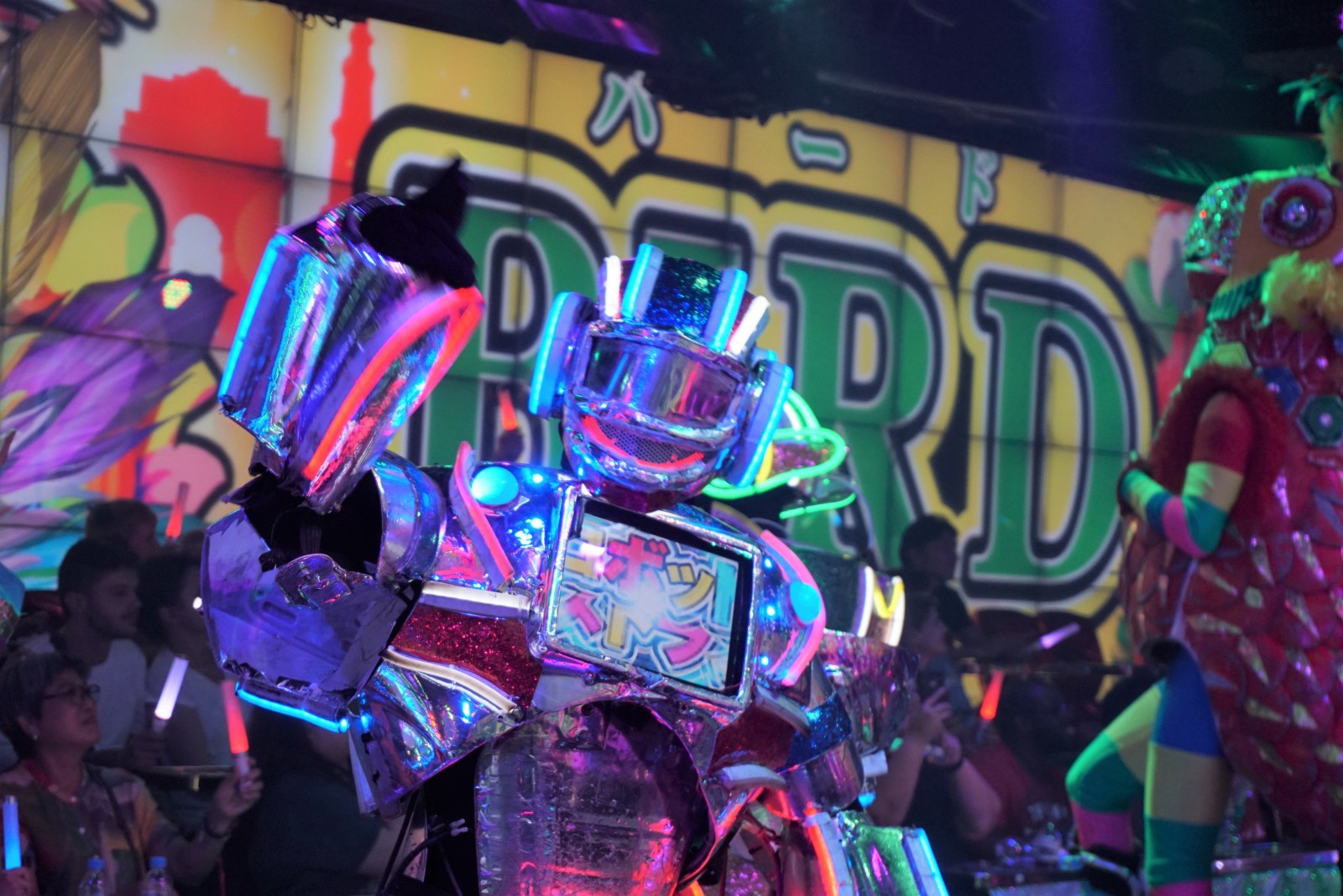 Robot Restaurant has been a top tourist attraction in Tokyo over the past years. The extravagant show features robots, laser lights, colourful decor and Kawaii dancers, and represents the ultra-modern Japanese culture within one show. It's absolutely unique, crazy and highly entertaining that you would never see anywhere else. After a brief hiatus since 2021, Robot Restaurant has been revived and reopened in its original Shinjuku location in May 2023.
Click the link below for discount tickets!
Review ▶ Robot Restaurant Reopened in Shinjuku in May 2023

4. Samurai Museum
If you are into Japanese history or traditional culture, Samurai Museum in Shinjuku is a must-visit place. The museum showcases the great collection of Samurai artefacts such as armors, real Japanese swords and war helmets. It's a great place to learn the Japanese history and the ancient Japanese Samurai culture. You can also try on the armor and holds katana (Samurai sword) with an additional charge.
5. Dine at Ninja Shinjuku Restaurant
One of the most popular themed bars/restaurants in Tokyo, Ninja Akasaka (in Roppongi/Akasaka area) has opened the Shinjuku branch in 2019. The unique and historic old-Japan themed restaurant, Ninja Shinjuku Restaurant offers the amazing quality Japanese cuisine including Wagyu beef and fresh seafood with great hospitality. The entertaining Ninja show is also performed while dining. It's the great spot to enjoy delicious Japanese food and be entertained at the same time!
Access: 5 mins walk from Shinjuku Station West Exit
Hours: Lunch 11:30~15:00/Dinner 17:00~23:00
6. Cartoon Character Bento Making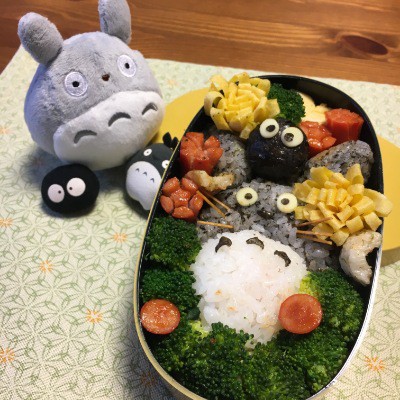 Love eating? Love Japanese animation?? How about combining them together! Have the ultimate Kawaii experience in the heart of Tokyo by making a super cute box of Japanese character Bento! This super enjoyable cooking class is suitable for both kids and adults! Make sure to take a lot of pictures before eating 😉
>> Click HERE to book "Cartoon Character Bento Making"!! Use promo code "GRDA-2RHM" and get special discount!
7. Shinjuku Great Photo Spots Walking Tour in Kabukicho
Shinjuku is one of the coolest neighbourhoods in Tokyo to photograph. It's best known for for the glaring neon lights at night, but there are several more cool and unique photo spots. Take a walking tour by an English speaking local guide who will show you the photo-worthy spots in Shinjuku area such as modern skyscrapers, a retro Izakaya alley and more!
Related Articles : 10 Instagram Worthy Spots in Shinjuku
8. Izakaya Style Japanese Cooking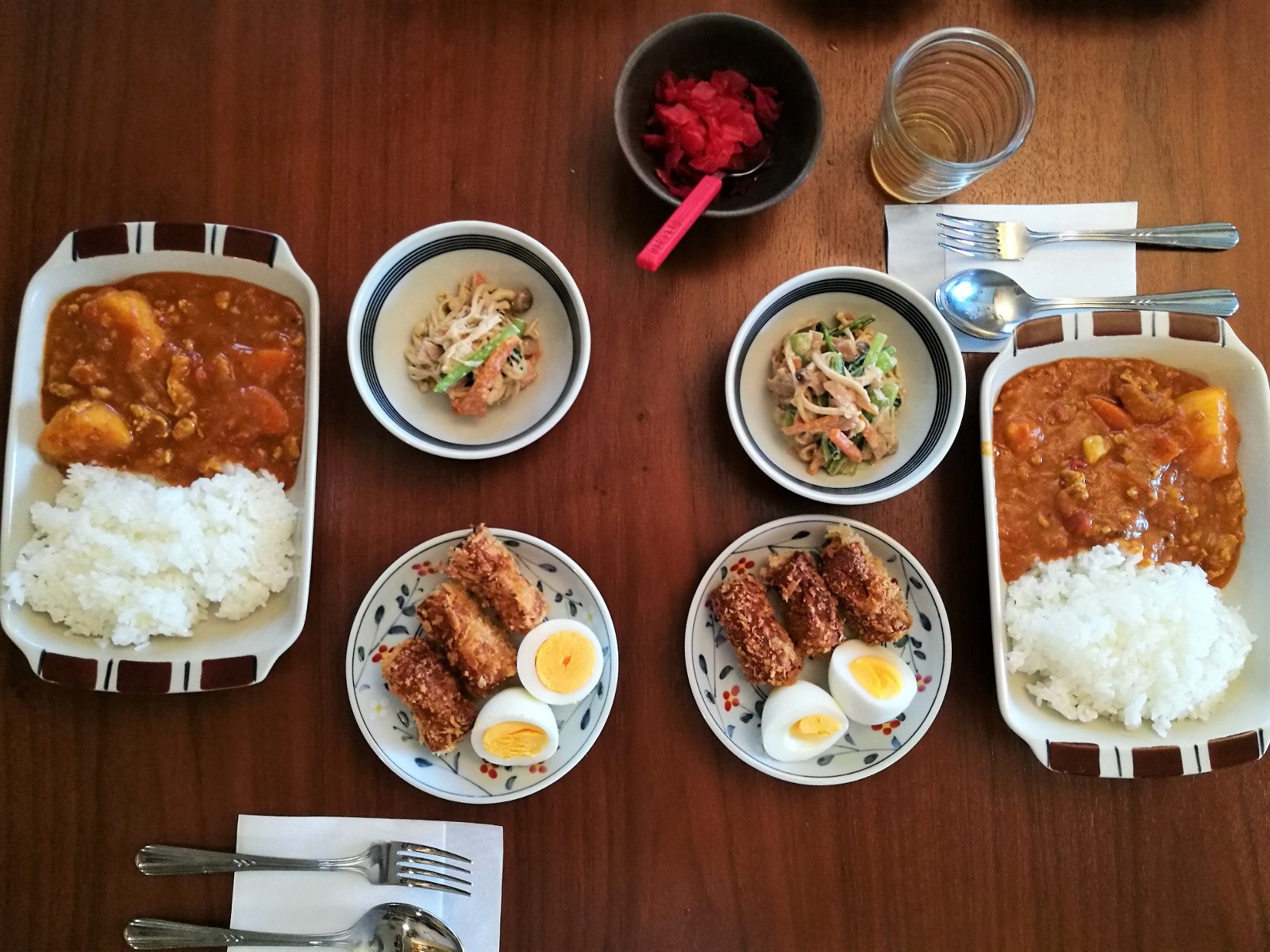 One of the best cooking classes in Tokyo, Izakaya Style Japanese Cooking Class is hosted by comburger, the winner of TripAdvisor Certificate of Excellence! The cooking class introduces the best way to enjoy authentic Japanese home cooked dishes. Along with the cooking class, you can also take a guided tour in Shinjuku neighbourhood on request! The Shinjuku based teacher/guide can show you around cool and hidden spots in this area.
Review ▶ Delicious Japanese Home Cooking Class in Shinjuku Tokyo!
>> Click HERE to book "Izakaya Style Japanese Cooking Class"!! Use promo code "GRDA-2RHM" and get special discount!
9. Meet a Fortune Teller
Have the most curious and mysterious experience in Shinjuku! If you are worried about your general life, health, job, love life, etc, take a chance to talk to the famous fortune teller who reads your past, current and future by either palm reading, runestones, tarot cards or from angel cards, and uses white magic to guide you through your life!
Hope you enjoyed my list of best things to do in Shinjuku area, Tokyo! Don't miss the coolest experience in Tokyo 🙂
For more unique and trendy things to do in Tokyo, check out these articles listed below!
▽Related Articles ▽
▼Editor's Picks▼
---