Robot Restaurant Reopened in Shinjuku in May 2023
The craziest, most unique and funniest show in Tokyo is back!!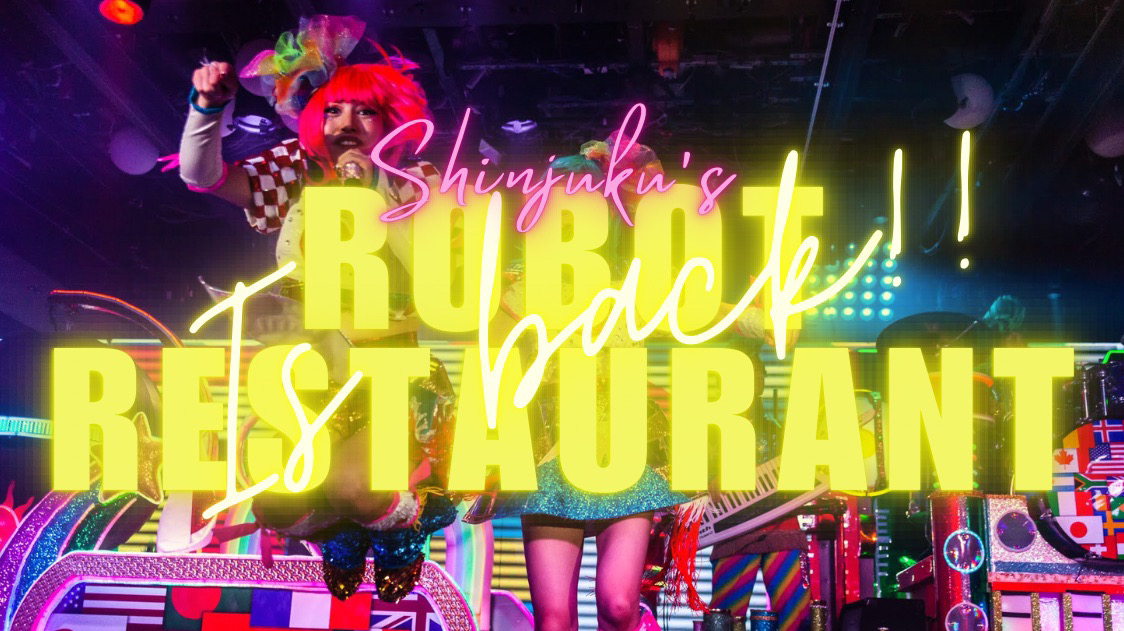 NOTE: Due to technical difficulties, the show is currently under maintenance and its performances have been put on hold for the time being. At this time, there is no scheduled date for reopening. Once information on the reopening becomes available, this article will be updated accordingly.
Robot Restaurant used to be one of the top tourist attractions in Tokyo, but it sadly closed permanently in 2021 due to Japan's tourism situation.
However, to everyone's surprise, Robot Restaurant has decided to reopen its doors again from May 2023! I had the opportunity to personally attend one of the shows before the opening, so in this article I would like to talk to you about the new Robot Restaurant with my personal experience and opinion, and where to get tickets in advance. Excited about the good news?! Keep reading!
▶︎Get 11% OFF Shinjuku Robot Restaurant Ticket here!
-New Robot Restaurant 2023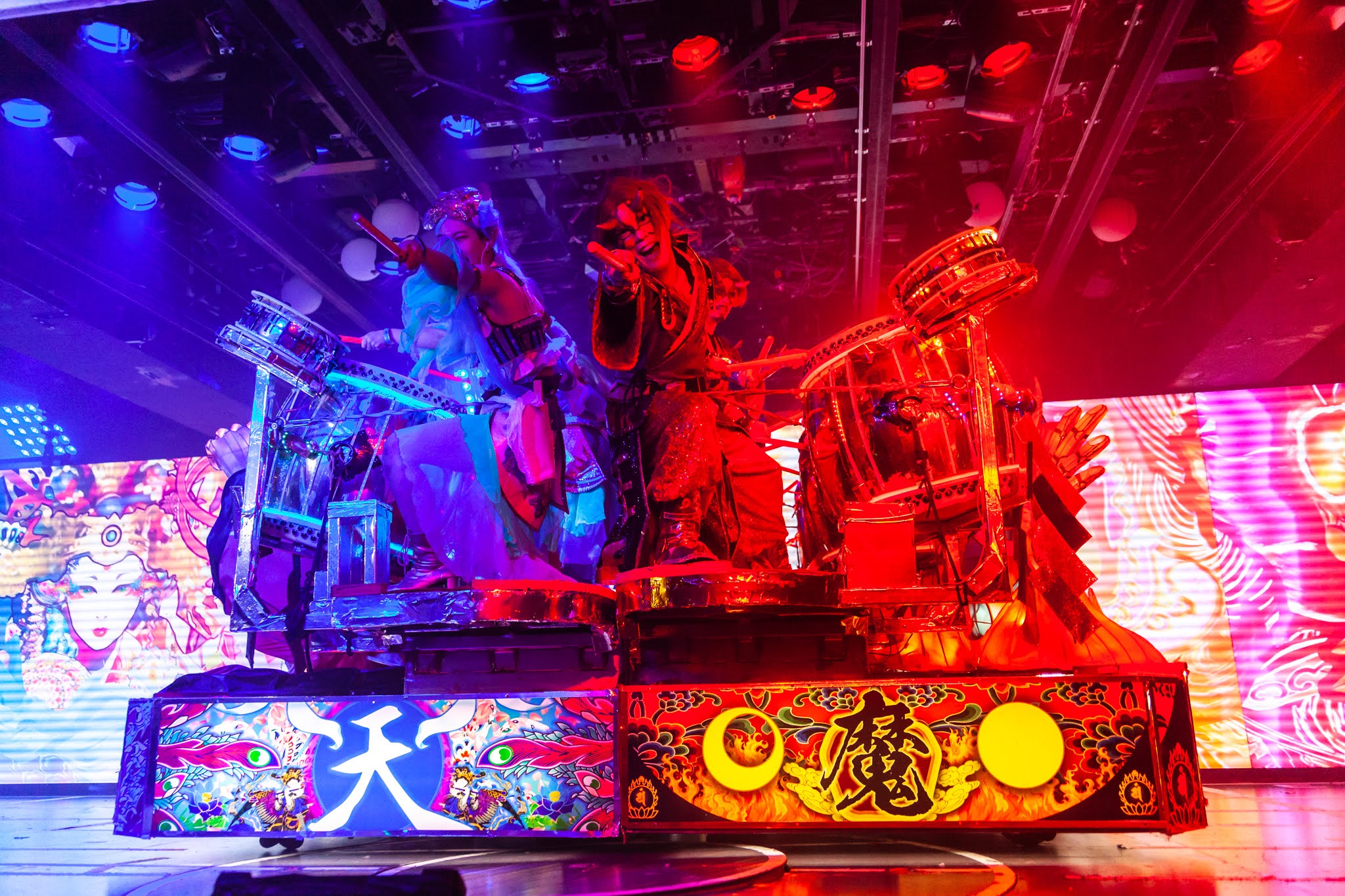 Don't you know what Robot Restaurant is? Located in Tokyo's biggest red light district, Kabukicho in Shinjuku area, Robot Restaurant is undoubtedly one of the most popular tourist attractions in Tokyo.
Robot Restaurant was so popular that even many famous celebrities had visited it during their stay in Japan. Mind you, maybe it is something totally different from what you are imagining. Although it's called a "restaurant" and as you can actually eat and drink there, the main attraction is a performance show with amazing kawaii dancers, live music, acrobatics, dazzling neon lights and of course, unique robots! Full of action and movement, it's a totally unique and crazy show that you won't find anywhere else in the world.
It's always said that Japan has two faces or two sides, the traditional side with temples, shrines, etc and the modern side with crazy and unique things. To spend a perfect day in Tokyo, in the morning, you can stroll through the emblematic Asakusa, one of the oldest neighborhoods in Tokyo, then spend the afternoon soaking up with all the craziness that Japan has to offer, at Robot Restaurant show! Not convinced? Let me explain why this is a visit not to be missed!
-Robot Restaurant Review
As I said at the beginning of the article, I was able to visit Robot Restaurant in Shinjuku recently. Although I had heard of Robot restaurant before and had passed by it thousands of times when visiting Shinjuku, this was my first time being able to attend a show, so I was very curious.
We arrived at the venue about 30 minutes before the show started. When you enter the building, there is a staircase that leads to the room where the show takes place, and it is one of the photo spots, and gives you an idea of what awaits you. It is an explosion of color with figures of animals such as snakes, lizards, etc. All very loaded, without much sense, but super cool and photogenic!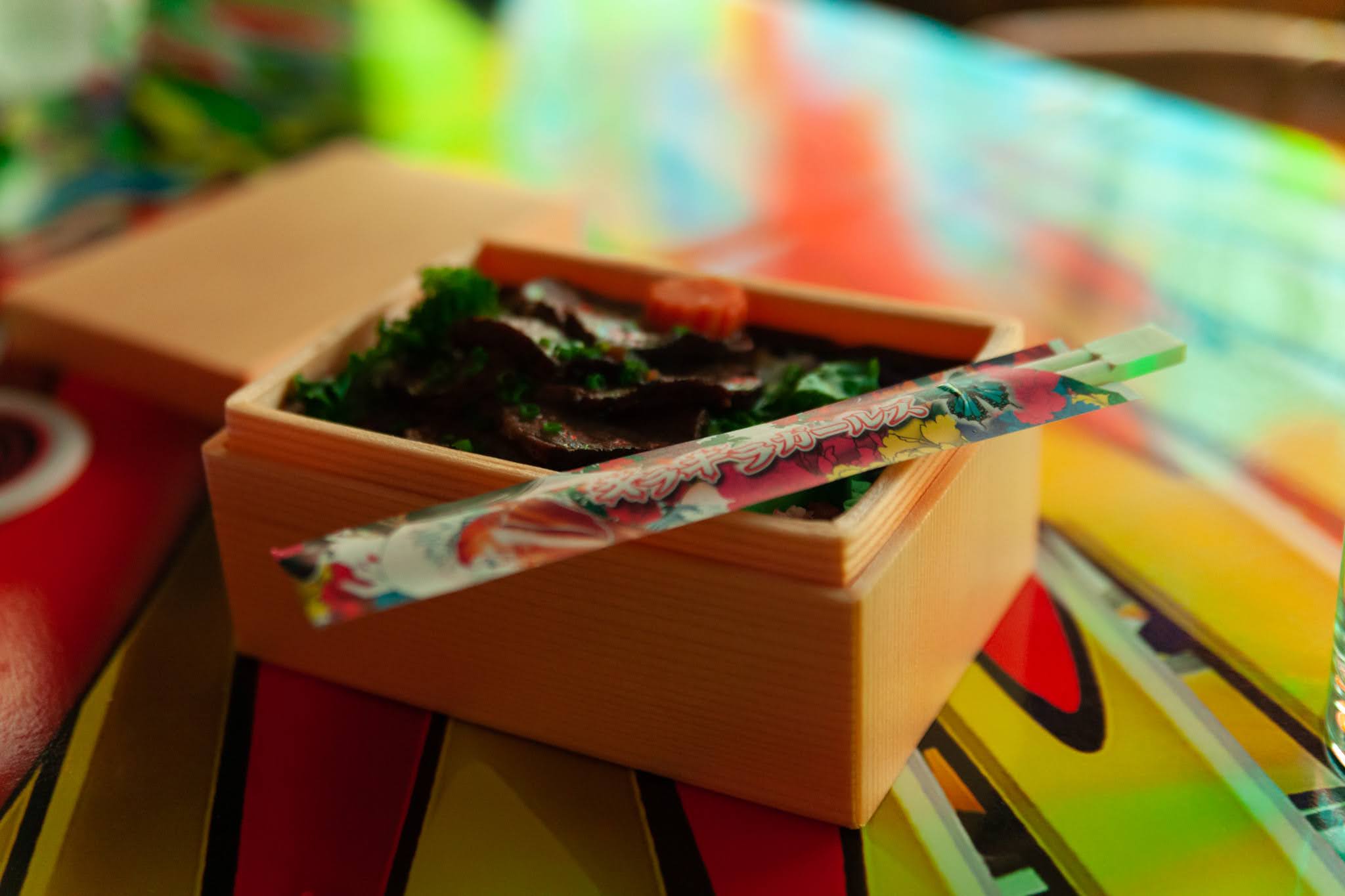 Once we got to our seats, they brought us our bento and drink (there are alcoholic and non-alcoholic drinks). I had a beef rice bento which was delicious! And while we were enjoying our meal, the show finally started! It's a total of 3 kinds of performances, with breaks in between to go to the bathroom, order at the bar, buy souvenirs, etc.
The first show started off in full force with a taiko (traditional Japanese drum) performance with a very matsuri (Japanese festival) atmosphere. If you know the Nebuta festival, one of the most important and famous festivals in Japan, held in Aomori, maybe this show will sound familiar to you. At least to me, the carts with paper figures reminded me a lot of those used in the Nebuta festival. The dancers wear clothes that have a traditional touch, like those worn at festivals, but with a completely unique style. And of course lights and music everywhere! Quite a start. We were not even 5 minutes into the show and they already had my full attention. And there was much more to come!
The second performance had a storyline with the theme of samurai and ninja, which are highly popular among foreigners! The act included different stories featuring a samurai woman as a protagonist character.
And the final act featured the part we had all been waiting for: robot fights! This performance also had a storyline of the battle between robots and the human tribes set in the future. There was even a huge dragon!
Finally, all the dancers came to greet and made a final performance with various nation flags, which was super cheerful and full of energy. Some dancers have very funny costumes, like fish, completely nonsensical, but they make you laugh. I really liked the good vibes and energy of this last part!
-Overall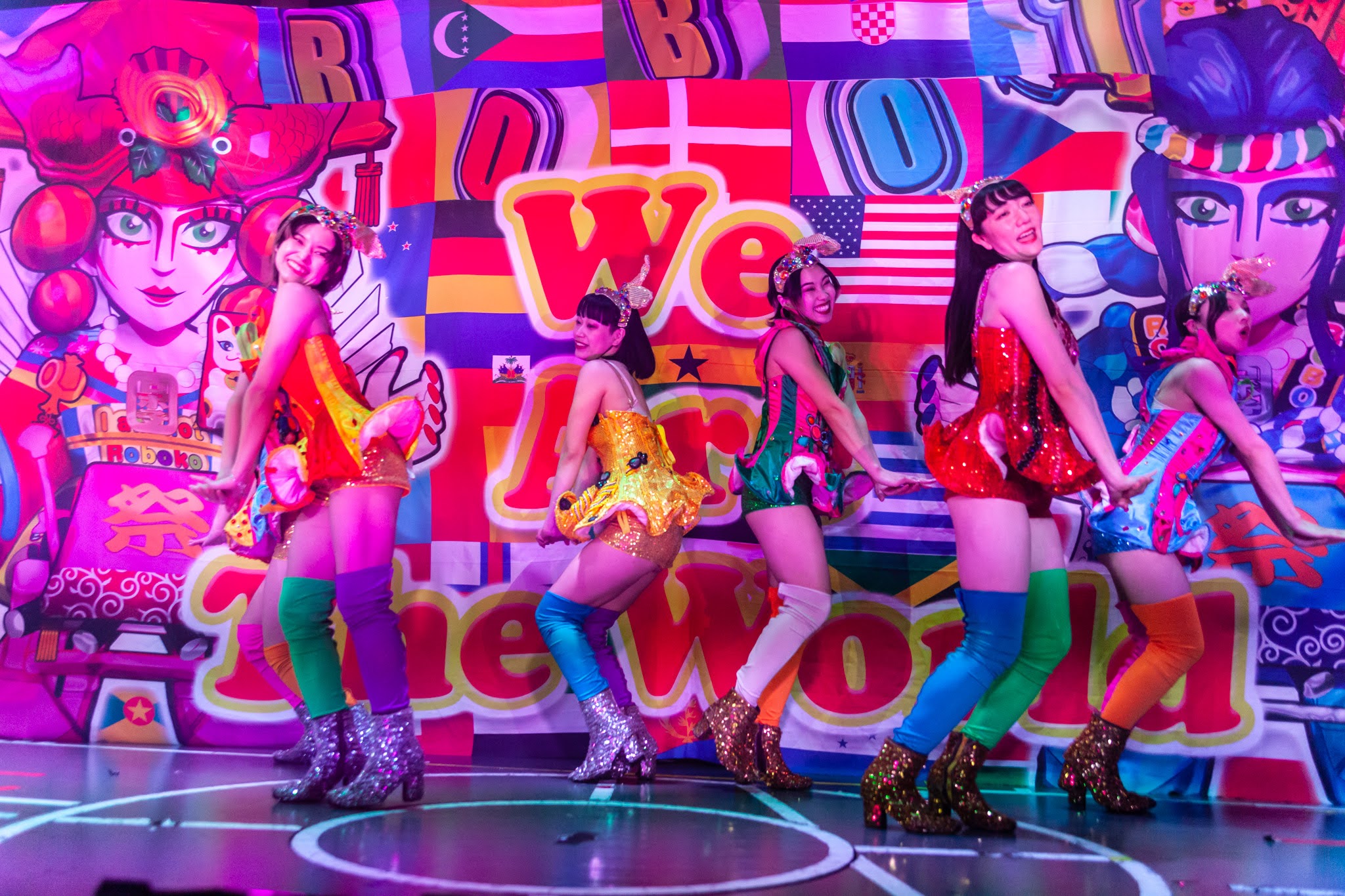 I have to confess that I had heard about Robot Restaurant before, and when I went there, my expectations were not very high, to be very honest. I thought it was a typical tourist trap, but to my pleasant surprise I was wrong. I simply loved the show! Genuinely, I enjoyed it from the start to the last moment, and even felt it was too short. I wanted more!
It's fearless and insanely crazy and there's so much going on at once that I didn't even know where to look at some moments. There are some scenes that don't seem to make any sense, but it's ridiculously fun and exciting! The current show isn't exactly the same as the previous one at the moment, but the popularity is totally deserved. In fact, I don't think it's something only tourists can enjoy. If you are a resident living in Tokyo or going to visit Tokyo, and you want something completely original, unique and special, you definitely have to go to Robot Restaurant in Shinjuku. After over 7 years of living in Tokyo, I didn't expect anything to surprise me anymore, but Robot Restaurant has definitely sparked my expectations! The price is really reasonable considering all the elements involved in the show such as dancers, staging and robots, so it's completely worth paying.
-Robot Restaurant Tickets
The official ticket price is 10,000 yen including the seat charge and a choice of a tasty light meal or a few drinks, which is a very good deal! You can get a ticket online at a discounted price in the link below.
▶︎Get 11% OFF Shinjuku Robot Restaurant Ticket here!
At the moment Robot Restaurant has a single slot from 14:30 to 17:30pm (this might change in the future), and seating is very limited. As I said at the beginning of this article, it was the most popular attraction in Tokyo, so it's quite expected that tickets will sell out quickly as soon as people start to know that it's available again. So I highly recommend that you book your tickets in advance!
-How to Get to Robot Restaurant
Robot Restaurant is a short 5 minute walk from Shinjuku Station. However, Kabukicho can be a bit labyrinthine and confusing if you are new in the city, so I'm going to show you a quick and easy way to get there.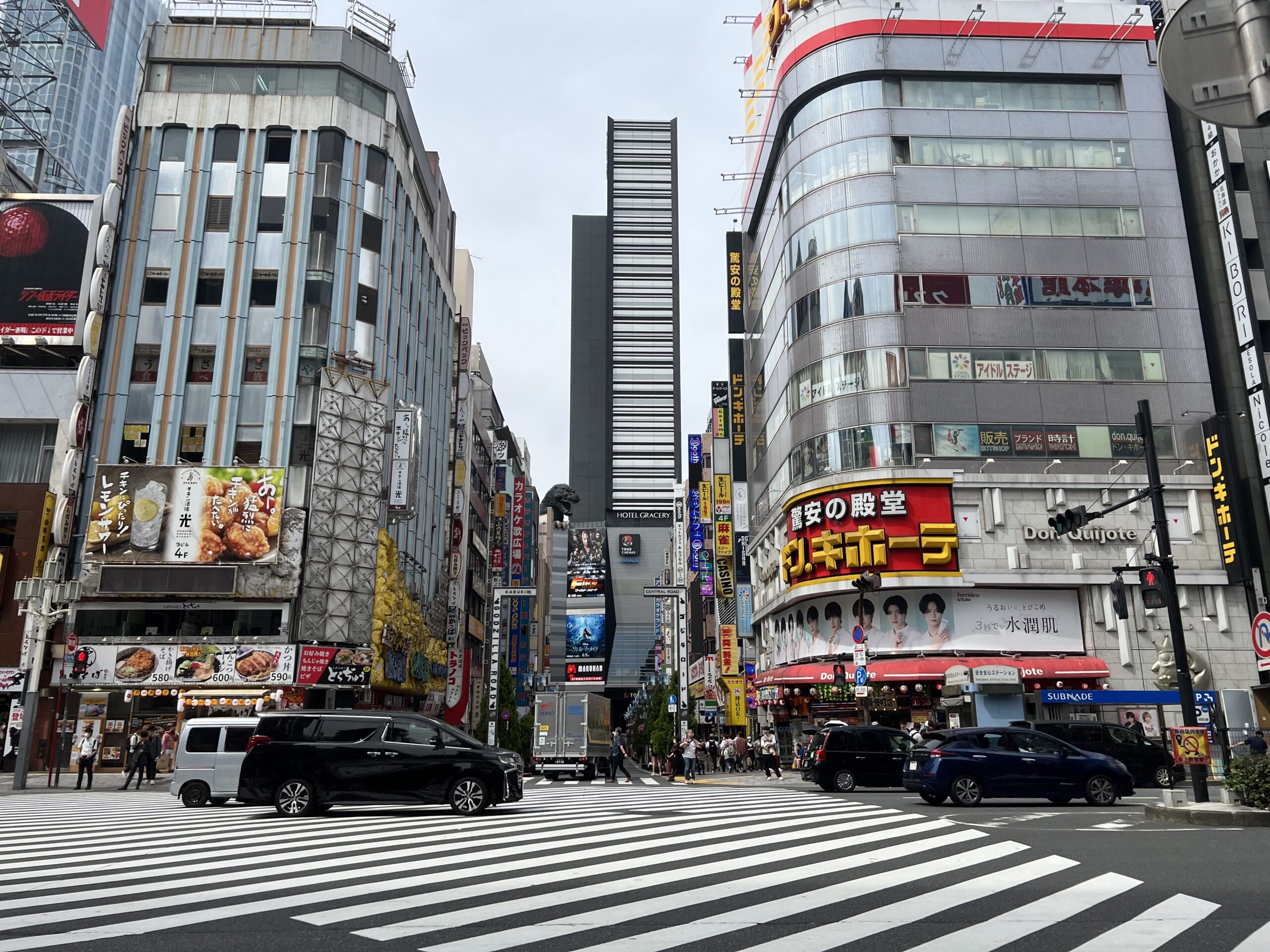 First of all, find the mythical entrance to Kabukicho with Gozilla in the background (it's easy to spot and very visible). Cross the crosswalk towards Don Quijote, and turn right once you get to the other side.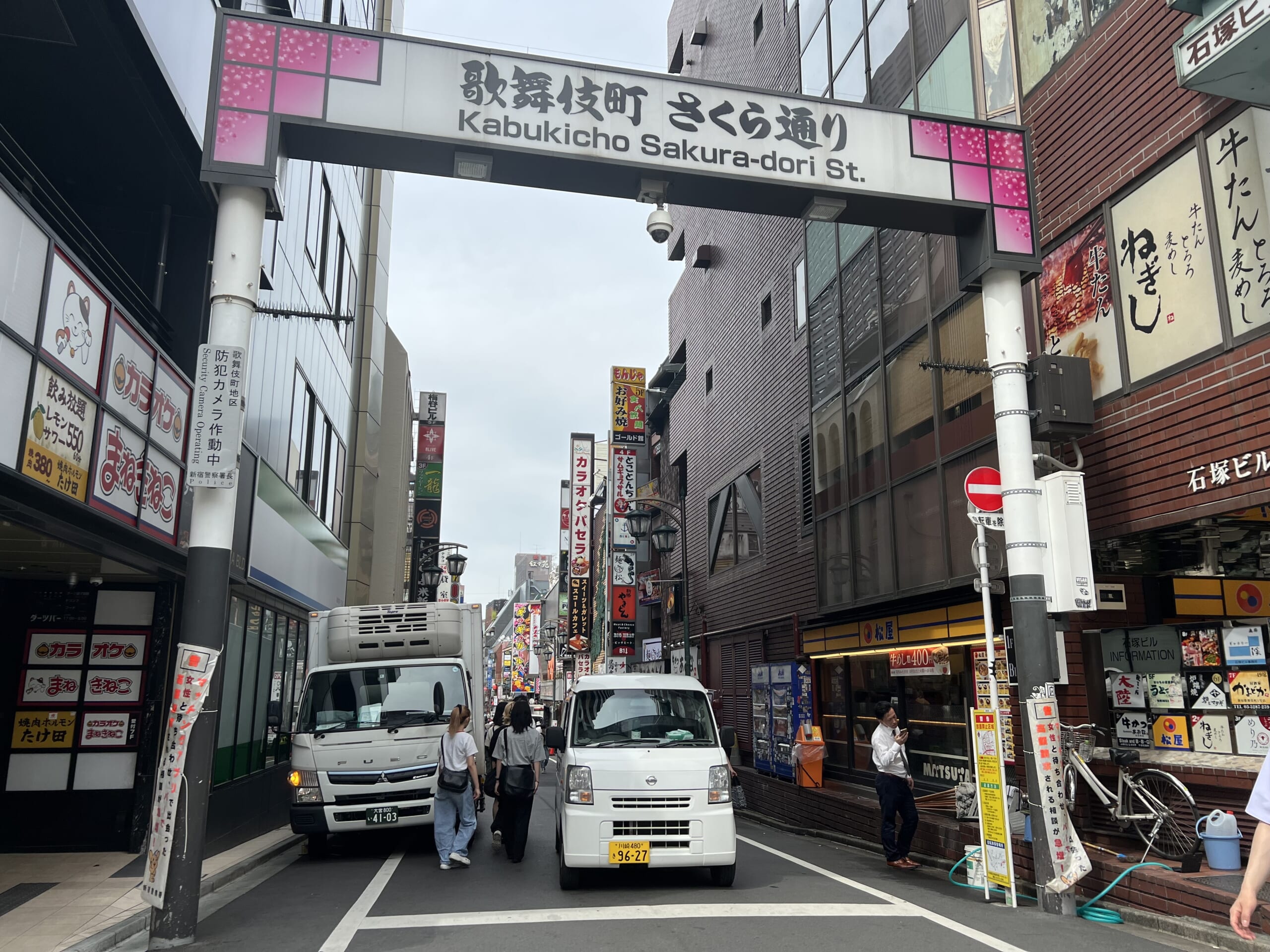 Walk until you find the entrance "Kabukicho Sakura-dori St."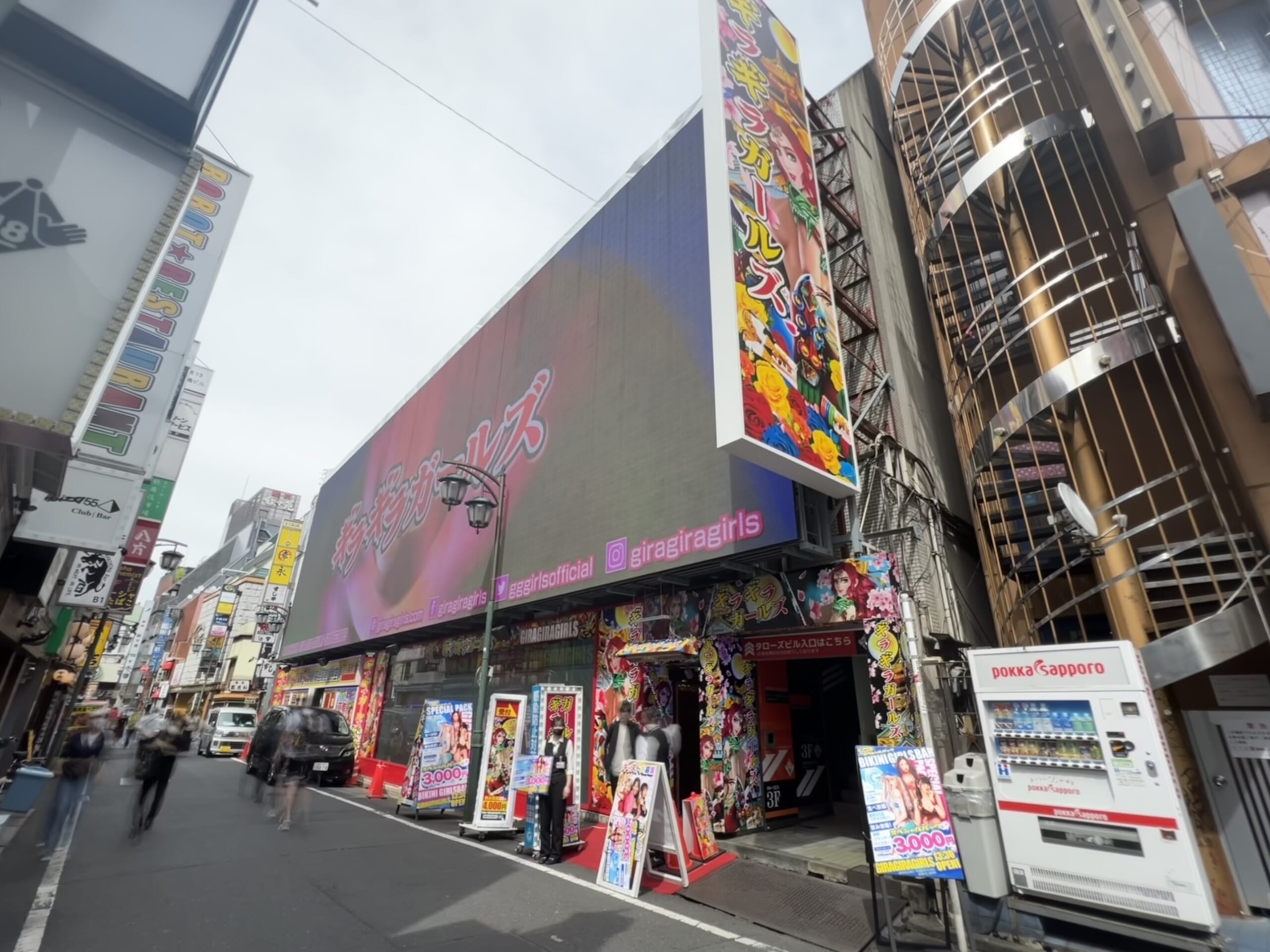 Follow that street straight ahead and you will soon find a huge building like the one in the picture.
-Robot Restaurant-
View Information
Hide
Information
| | |
| --- | --- |
| Access | 4 minute walk from Shinjuku Station (JR) |
| Address | 1−7−7 Kabukucho, Shinjuku, Tokyo, 160-0021 |
| Business Hours | 14:30-17:30 |
| Nearest station | Shinjuku Station (JR) |
---
Excited?? In 2023 new attractions have opened in the Shinjuku area, such as the Tokyo Kabukicho Tower and more! Discover the best things to see and do in Tokyo, especially in the Shinjuku area, in these articles!
▽Related Articles▽
▼Editor's Picks▼
---