Tokyu Kabukicho Tower
A new high-rise complex with over 50 floors opened in Shinjuku area

Shinjuku is one of the most hot neighborhoods in Tokyo, known as the best entertainments districts among with Shibuya, and a must-visit area in the city. The district offers a great nightlife with hundreds of restaurants, bars, night clubs and more, lit up by colourful and flashy neon light all night long!
Located in the Kabukicho 1-chome district, considered as the biggest red light district in Tokyo, the new Tokyu Kabukicho Tower is a 225-meter high-rise complex with 48 floors above ground and 5 floors below. The complex include a live concert hall, a movie theater, selected restaurants and other entertainment facilities, and even two different hotels! Tokyu Kabukicho Tower is aiming to become one of the most new popular tourist spots in the Kabukicho area.
Tokyu Kabukicho Tower opened in on Friday, April 14, 2023. Wanna know more about the new Japan's largest entertainment complex?? Let's check all that Tokyu Kabukicho Tower has to offer!!
B1~B4F Live Hall Zepp Shinjuku (TOKYO)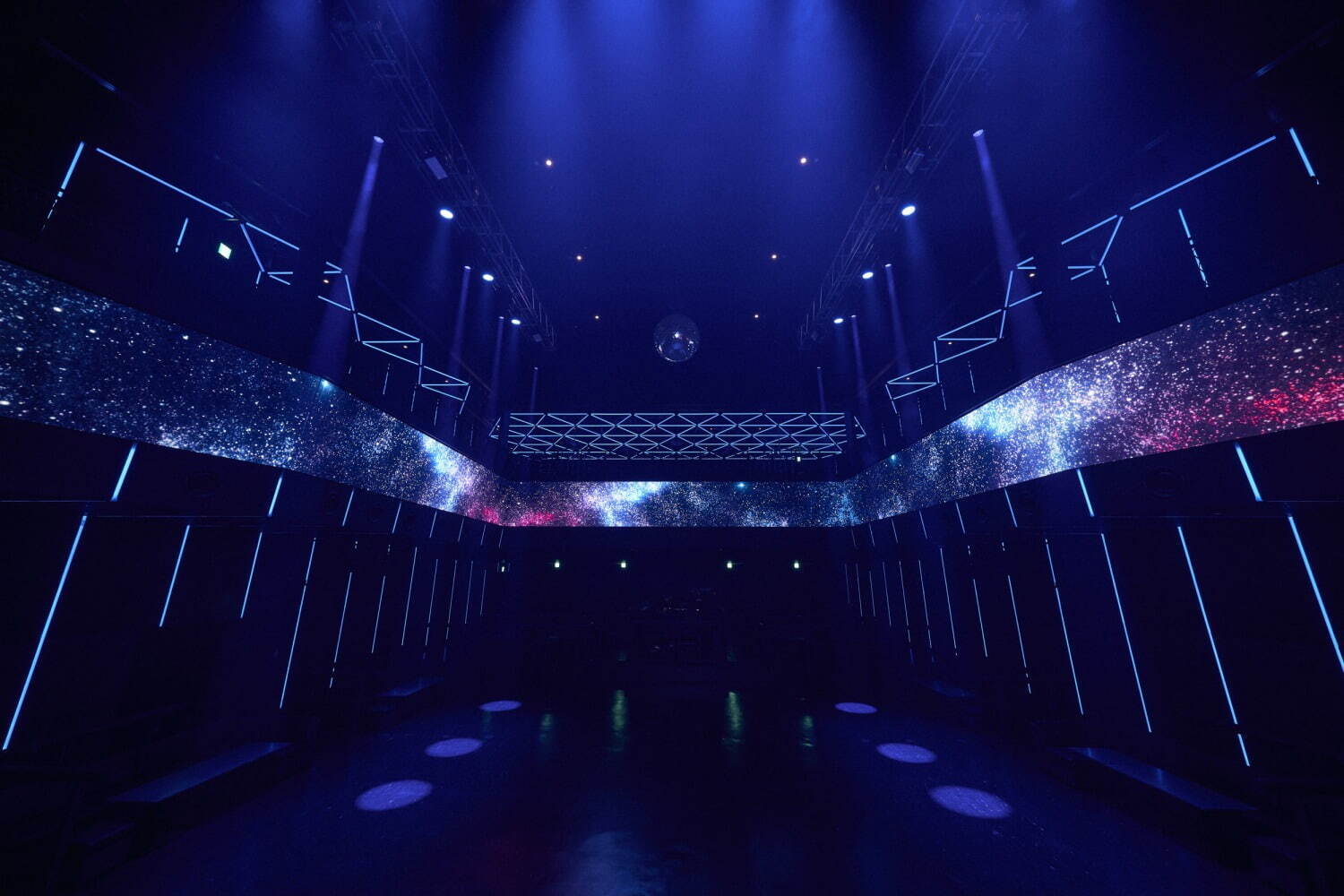 Zepp Shinjuku (TOKYO), one of the largest live music halls in the Shinjuku area with a capacity of 1,500 people, is located from the first basement floor to the fourth basement floor and will offer a unique music experience. The hall will host live events and other events as a venue for promote Tokyo's music, especially the live music culture of Shinjuku's Kabukicho district, which is crowded with live music clubs of all sizes.
In addition during nighttime hours, the space of Zepp Shinjuku (TOKYO) will be developed as a night entertainment facility with the name of ZEROTOKYO. The space will offer all kinds of entertainment content, including music, DJs, scenography and performances. Promoters expect ZEROTOKYO become one of the largest night entertainment facilities in Japan, with five areas on three floors and will actively host events by both domestic and international artists.
1F~2F Restaurants & Food Hall "Kabuki Yokocho"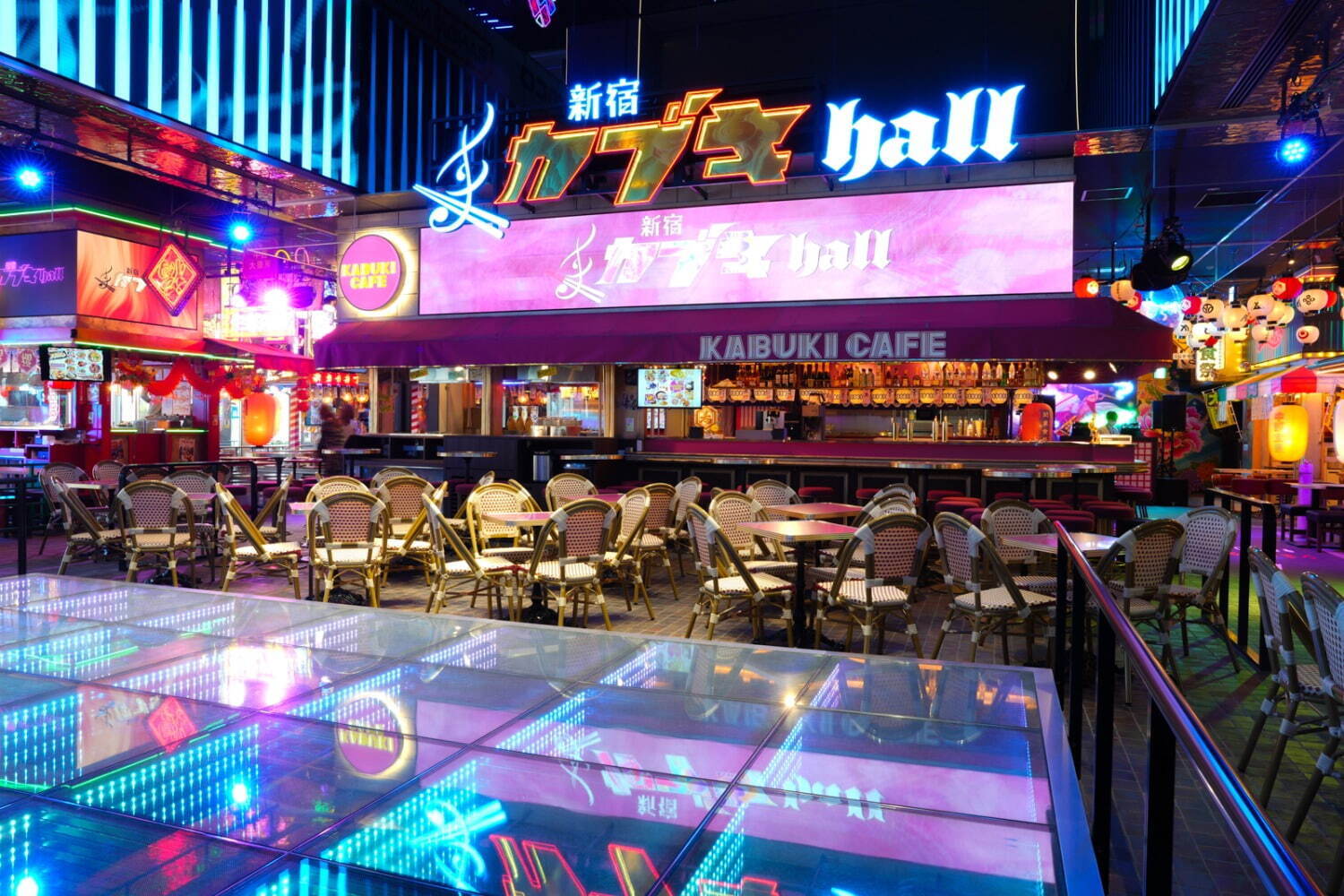 On the first floor visitors can find a selection of restaurants and cafes, including KABUKI BURGER & TACOS, a modern Mexican cuisine in a high-quality space with a Japanese taste or Wagyu Tokku, a beef dining restaurant by Heijo-en, a group specializing in Japanese beef, offering hamburgers and roast beef.
A Starbucks will also be located on the east side of the first floor and Bon Lumière, a takeout food and sweets shop using Hokkaido ingredients.
On the other hand in the second floor is Shinjuku Kabuki Hall – Kabuki Yokocho, an entertainment food hall that combines food, music and video with a festival vibe. A total of 10 restaurants will gather to offer all kind of food such as regional cuisine, Korean food, gourmet, rice bowls, noodles, yakitori, gyoza, and sake from all over Japan.
The food hall will be equipped with a stage, DJ booth, mirror ball, LED and karaoke and will be open 24 hours a day!
3F Amusement Complex NAMCO TOKYO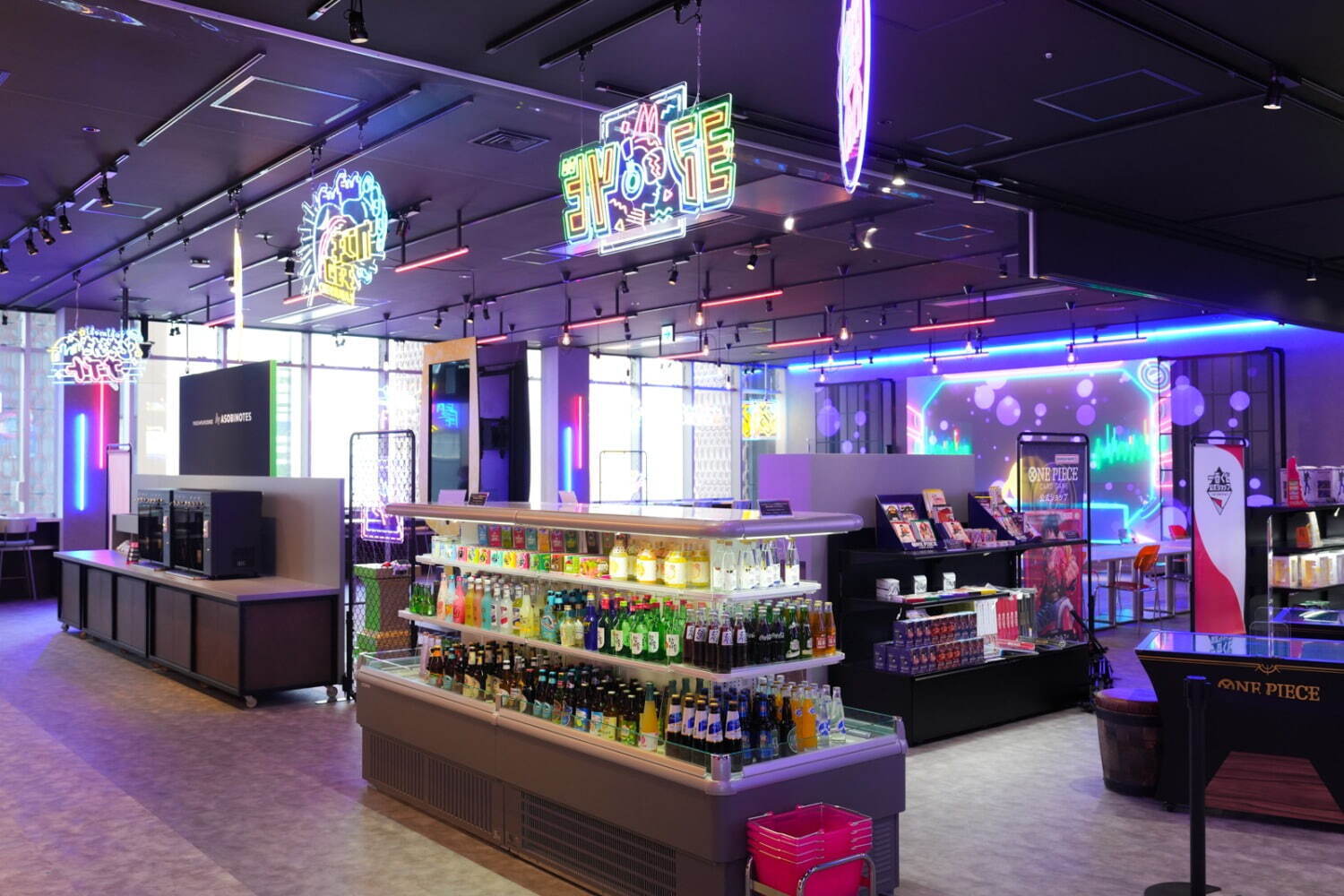 BANDAI NAMCO Group's new amusement complex NAMCO TOKYO is placed on the third floor. In a glittering space surrounded by neon lights, there will be an amusement area where visitors can enjoy the latest crane games, an event area, a food and beverage area and even a goods store, creating a place where visitors can enjoy a variety of contents.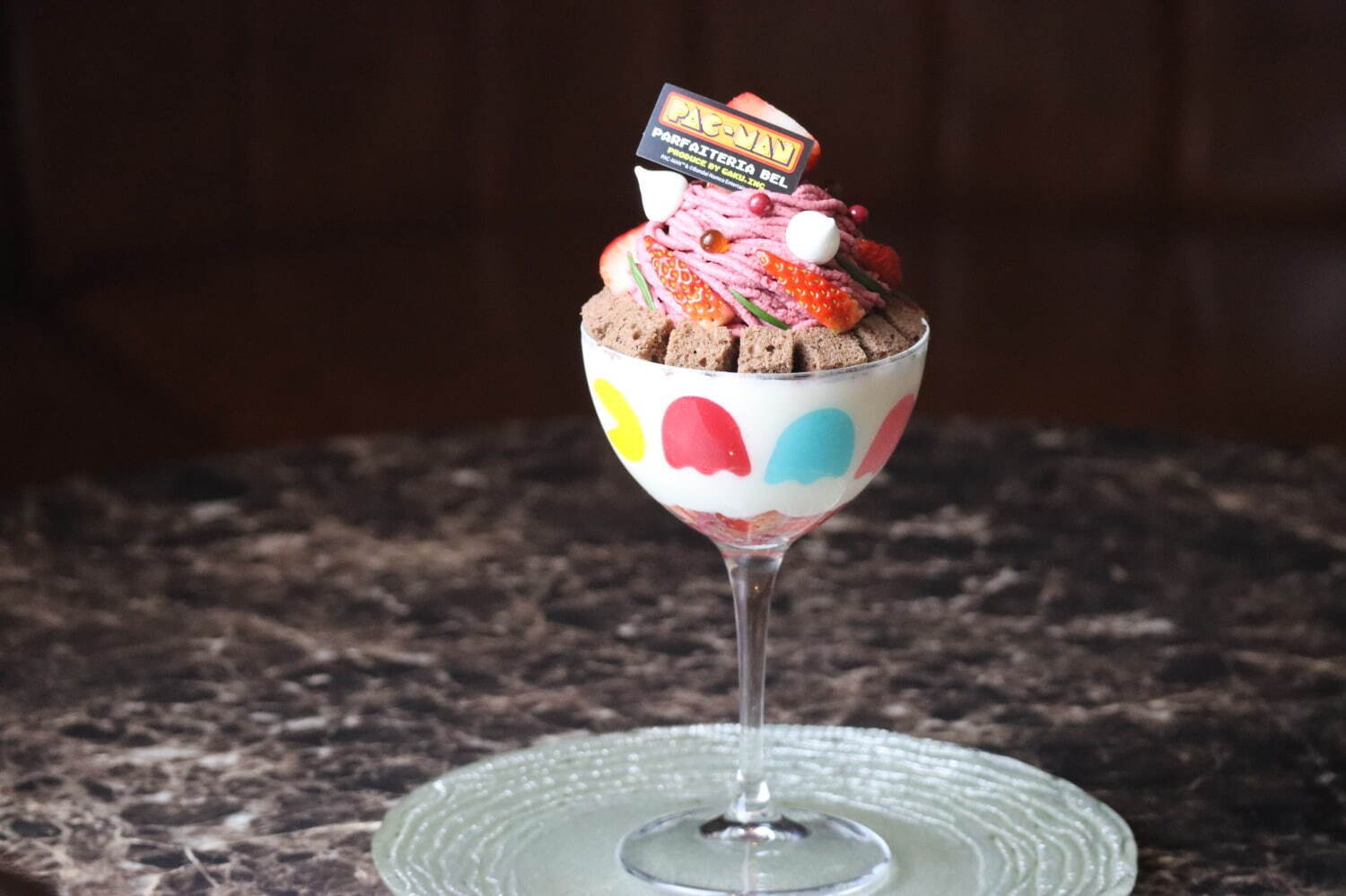 Of special note the Pac-Man Parfait – Night Parfait Strawberry offered in the food area, developed jointly with Parfeteria Belle, a leading night parfait specialty store.
4F Dungeon Attack Experience Facility THE TOKYO MATRIX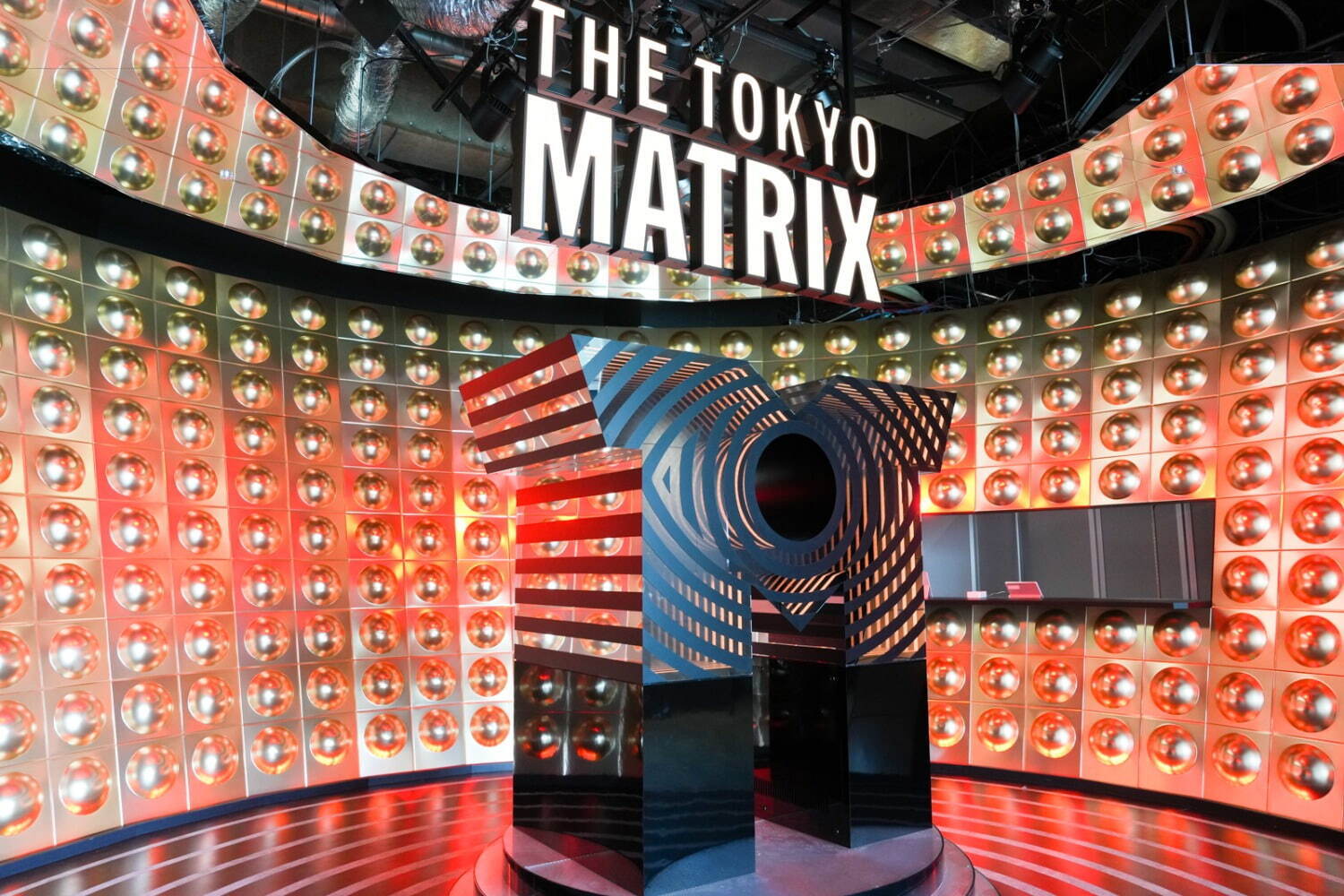 THE TOKYO MATRIX, a dungeon experience facility incorporating many of the Sony Group's cutting-edge technologies, opened on the 4th floor. THE TOKYO MATRIX is a new entertainment experience that combines real-life and online participation, in which players work together with friends to defeat monsters, find items and clear traps in a huge dungeon.
5F Wellness Entertainment Facility Equation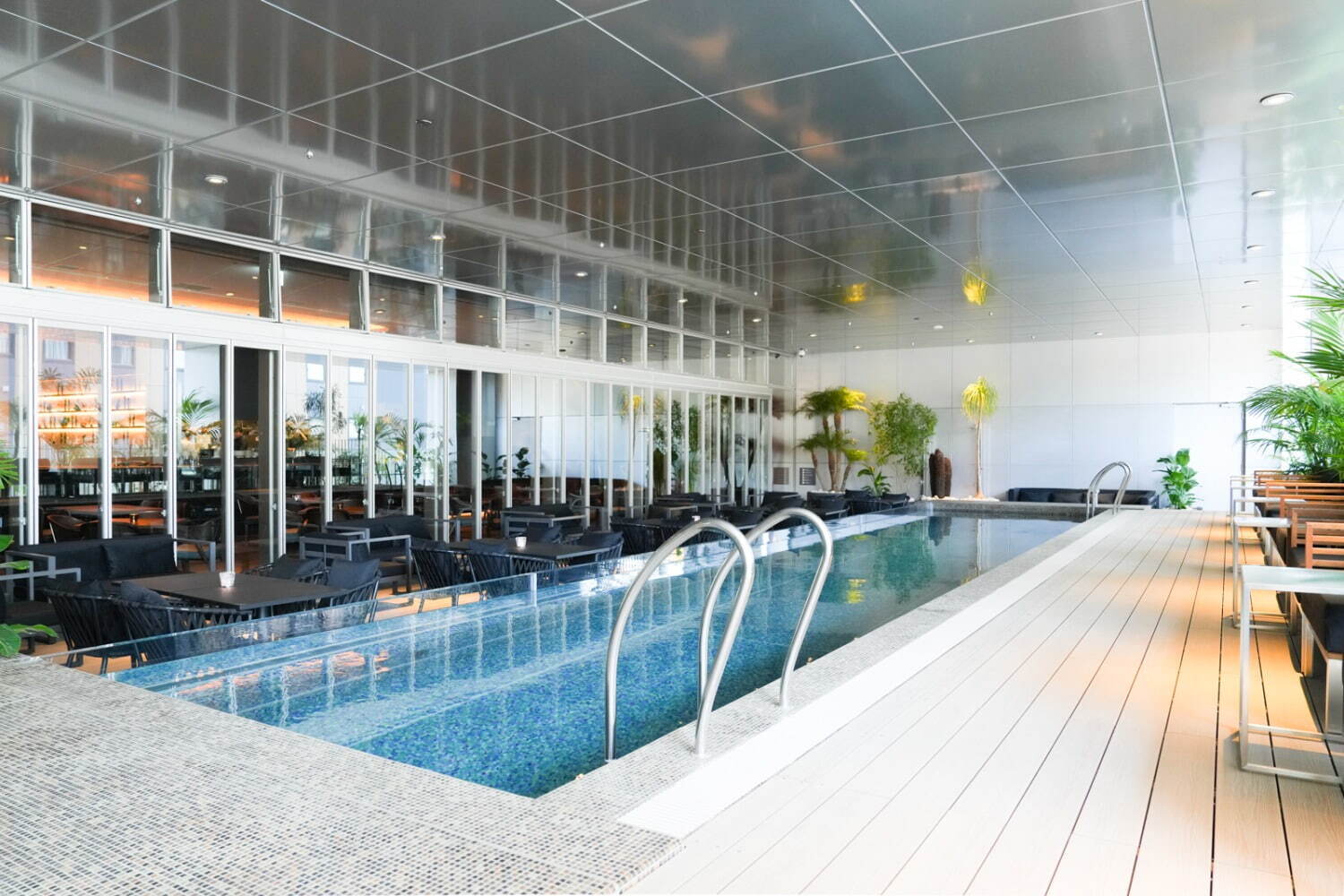 On the 5th floor visitors can relax at EXSTION, a wellness entertainment facility based on the theme of beauty and health. The wellness zone includes a training gym, private sauna and terrace pool, as well as a restaurant with high-quality food and alcoholic beverages.
6-8F THEATER MILANO-Za & Movie Theater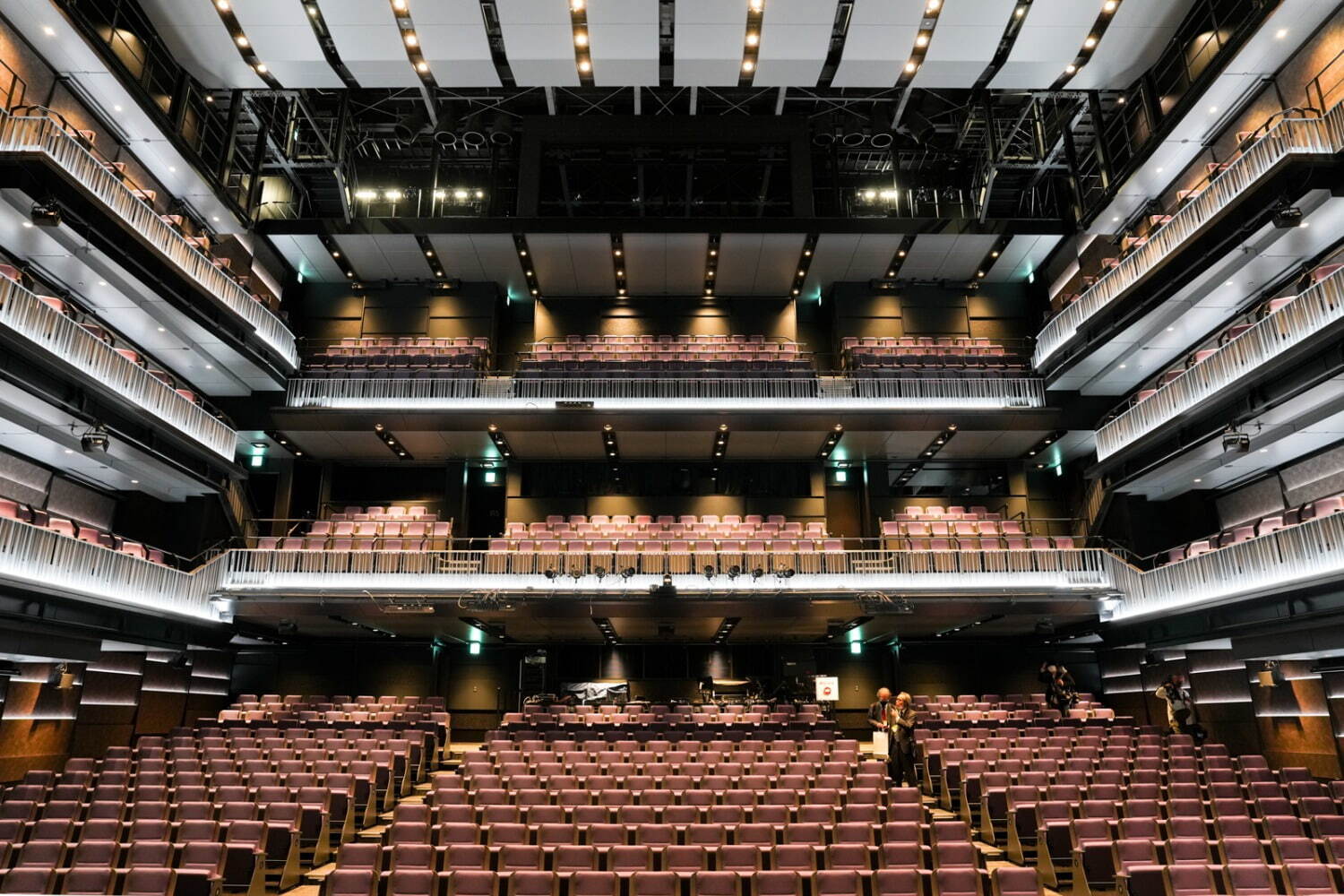 THEATER MILANO-Za, a theater with 907 audience seats opened on the 6th to 8th floors. The theater will offer a wide range of entertainment content, including straight plays, musicals, and 2.5-dimensional plays, as well as live seated music performances and video events.
A new entertainment of "Evangelion", "Stage Evangelion Beyond", will be staged as a kick-off performance from May 2023. Masataka Kubota will play the lead role, and Sidi Larbi Cherkaoui, who has won numerous awards including the Laurence Olivier Award, will compose, direct, and choreograph the production.
On the 9th and 10th floors will be 109 Cinemas Premium Shinjuku, a movie theater with eight screens and 752 seats. Using the sound system SAION -SR EDITION, which pursues the most realistic sound possible, the theater provides the best sound experience.
In the main lounge, guests can enjoy free refills of popcorn and drinks, and at The Bar they can enjoy Japanese whiskeys and craft beers that change with the seasons.
17-47F Two Hotels: Boutique & Luxury
From the 17th to 47th floors, a boutique hotel and a luxury hotel handled by Tokyu Hotels will open from May 19, 2023 (Friday).
HOTEL GROOVE SHINJUKU is a boutique hotel located on the 18th to 38th floors, you can experience the culture of Shinjuku and Kabukicho. After enjoying entertainment at the movie theater and theater downstairs, it is recommended to stay overnight while soaking in the afterglow.
After the opening, a collaboration with Evangelion will be held for a limited time, with one floor of the hotel arranged in the world of Evangelion to create a special atmosphere. The rooms will be decorated with interiors themed on Shinji Ikari, Rei Ayanami, Asuka Langley, Mari Makinami and Kaworu Nagisa, as well as special videos and original goods. In addition, the restaurant will offer original collaboration drinks and food.
BELLUSTAR TOKYO, a luxury hotel in the sky, will open between the 39th and 47th floors with guest rooms located on floors over 170 meters above ground level. On the 45th floor, there is a restaurant with a three-story atrium that offers an overwhelming view of the city, and on the 47th floor there is a spa where guests can enjoy a spectacular view.
---
View Information
Hide
Information
| | |
| --- | --- |
| Access | One-minute walk from Seibu Shinjuku Station (Seibu Shinjuku Line)/ 6-minute walk from Shinjuku Nishiguchi Station (Toei Oedo Line)/ 7-minutes walk from Shinjuku Station (JR lines, Odakyu Line and Keio Line) |
| Address | 〒160-0021 1-29-1 Kabukicho, Shinjuku-ku, Tokyo |
| Business Hours | 24 hours |
| Official Website | https://www.tokyu-kabukicho-tower.jp/ |
---
How excited?? If you want to know the best places and things to do in Shinjuku area, don't miss these articles either!!
▽Related Articles ▽
▼Editor's Picks ▼
---