20 Best Things to Do in Shinjuku
From Kabukicho to Shinjuku Gyoen, Best Things to Do in Shinjuku, Tokyo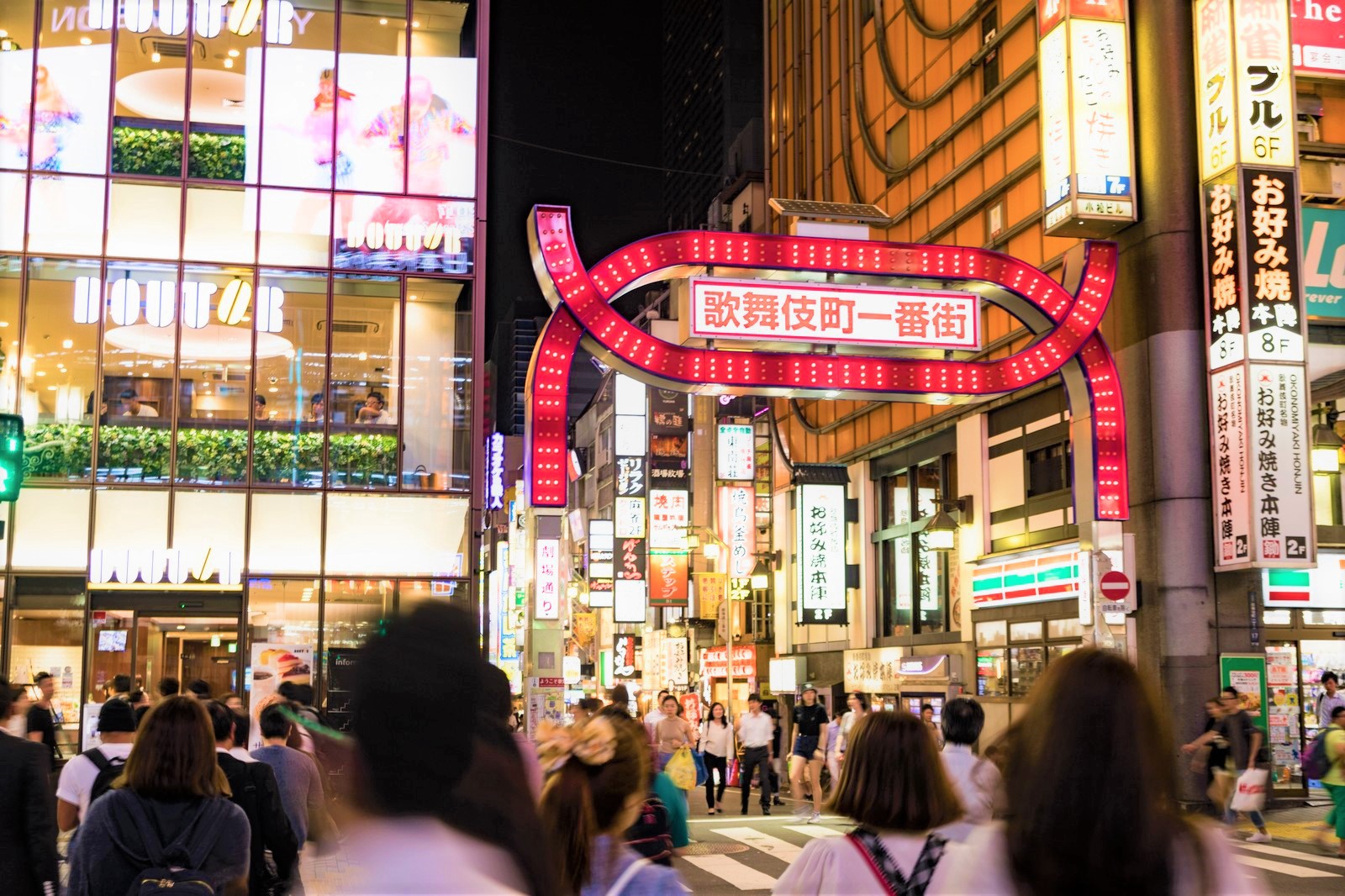 Shinjuku is one of the must-visit areas in Tokyo, best known as the best entertainments districts in the city. The district offers lavish nightlife decorated with flashy neon lights and it's considered as the biggest red light district in Tokyo.
There are numbers of entertainments and attractions available in Shinjuku area where visitors can play, eat and shop till very late night.
In this article, I'm sharing the best things to do in Shinjuku, Tokyo, including the best photo spots, a nostalgic Izakaya alley and some latest trends!
*Please note that this article contains affiliate links.
---
1. Kabukicho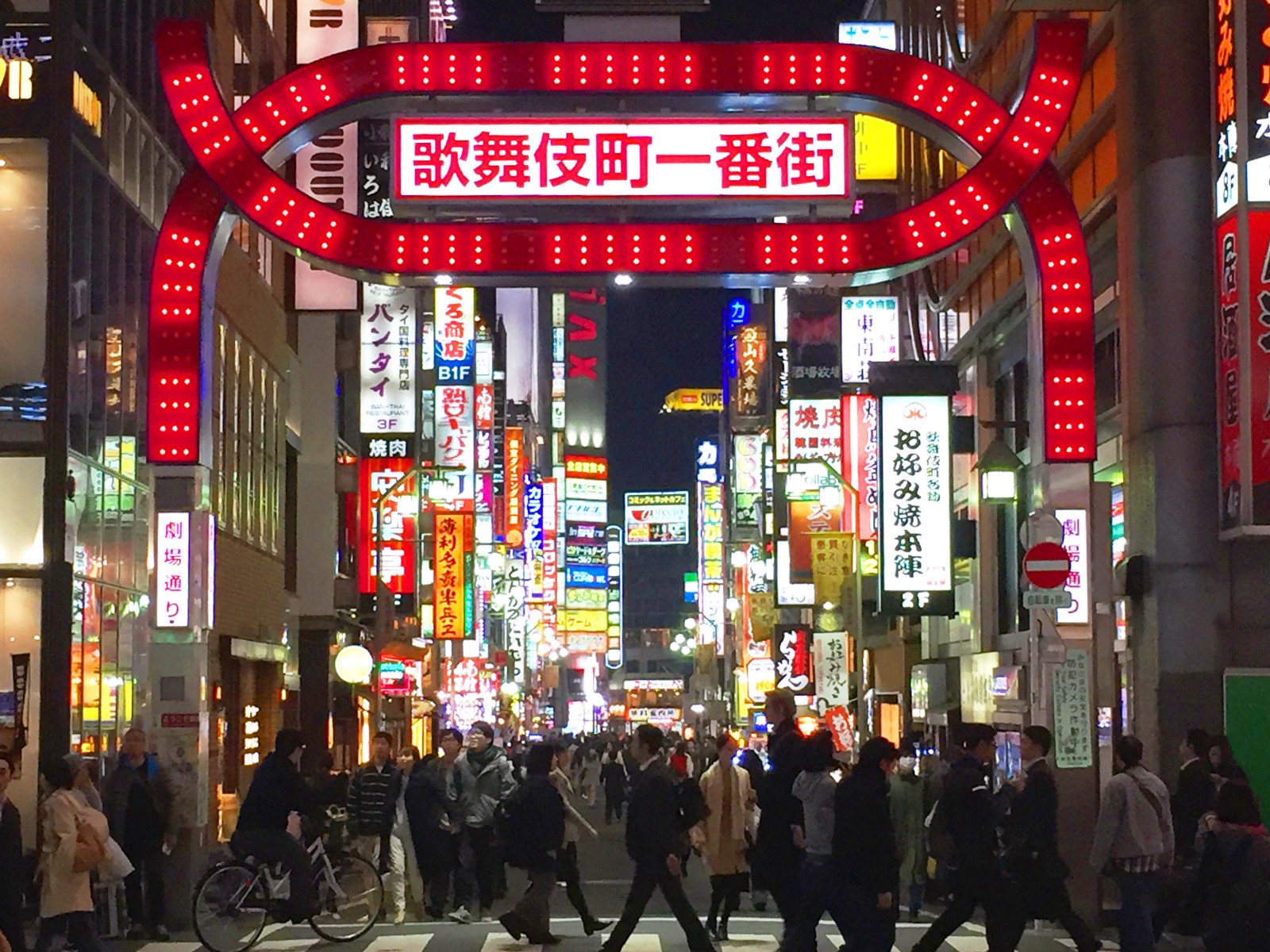 Kabukicho area is known as the biggest red light district in Tokyo where hundreds of restaurants, bars, night clubs and other red light establishments are located. It's also popular as a night photography spot as the streets are lit up by colourful neon light all night long!
More info ▶ Kabukicho: Shinjuku's Red Light District Ultimate Guide
2. Robot Restaurant/Samurai Restaurant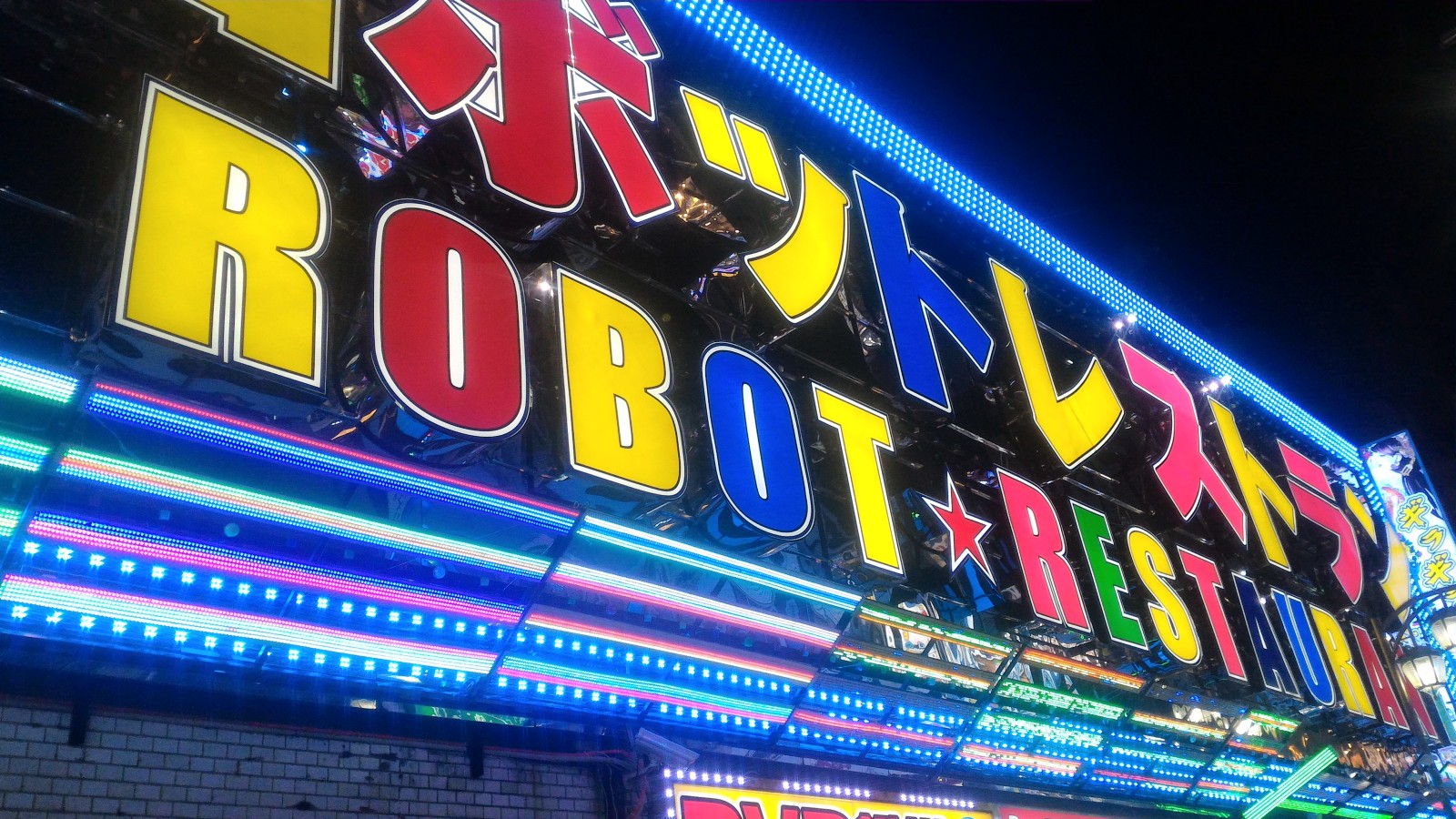 Robot Restaurant is a 10-billion-worth restaurant located in the heart of Shinjuku red light district, offering an eccentric entertaining show with robots and dancers with neon lights and music. The show is extremely popular among tourists in all generations. It's one of the best places in Tokyo to explore only-in-Japan kind of experience! Check the link below for more details and ticket info!
More info ▶ Robot Restaurant Reopened in Shinjuku in May 2023
Robot Restaurant has been closed temporarily, but there is a new show in town called "Samurai Restaurant" in the same location (GiraGiraGirls in Kubukicho, Shinjuku). The Samurai Restaurant features a kind of neo-Japanese cabaret packed with excitement and craziness just like the Robot Restaurant Show.
You can read a review of the new Samurai Restaurant here ▶ Samurai Restaurant to Open in Shinjuku in October 2023
Book tickets with special discount ▶ Samurai Restaurant Show Reservation in Shinjuku Tokyo
3. Tokyu Kabukicho Tower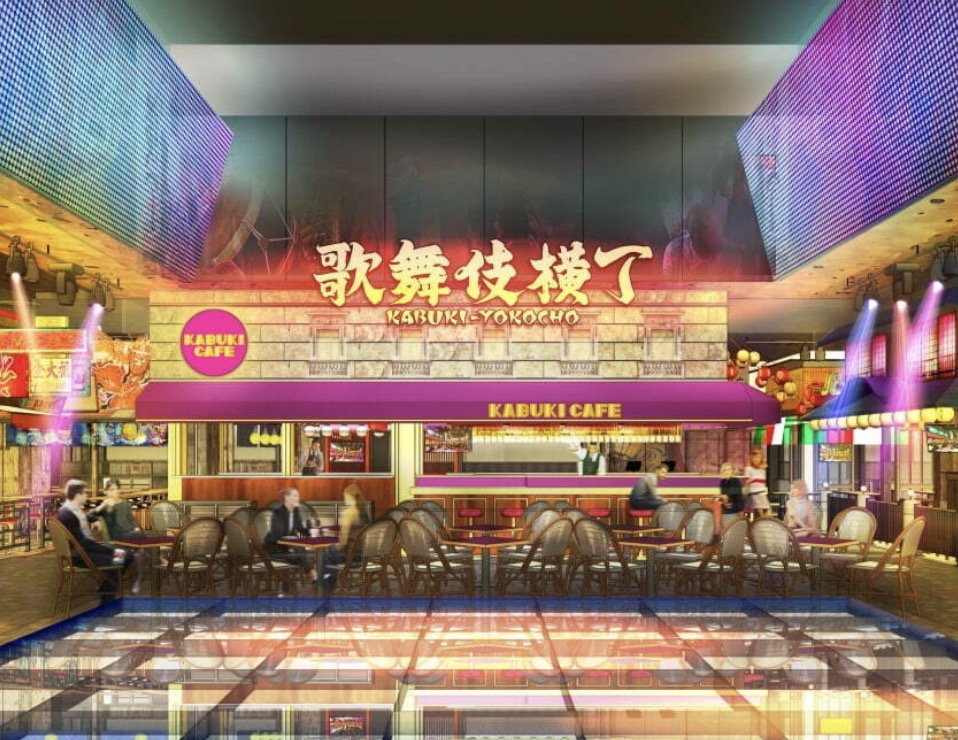 Tokyu Kabukicho Tower, a 225-meter high-rise complex with 48 floors above ground and 5 floors below, is a new icon in the Kabukicho area in Shinjuku, opening in April, 2023. It includes a live music hall Zepp Shinjuku (TOKYO), entertainment facilities such as movie theaters and theaters, and a hotel, aiming to become a new tourist center in the Kabukicho area. The space of Zepp Shinjuku is developed into a night entertainment facility ZEROTOKYO during nighttime hours.
The second-floor entertainment food hall Shinjuku Kabuki Hall- Kabuki Yokocho and other popular restaurants line the 2nd floor and other floors. You can have fun at Namco TOKYO on the third floor, at THE TOKYO MATRIX on the fourth floor, a wellness entertainment facility EXSTION on the fifth floor, and THEATER MILANO-Za on the sixth through eighth floors, all of which are state-of-the-art entertainment facilities.
More info ▶ Tokyu Kabukicho Tower
4. Golden Gai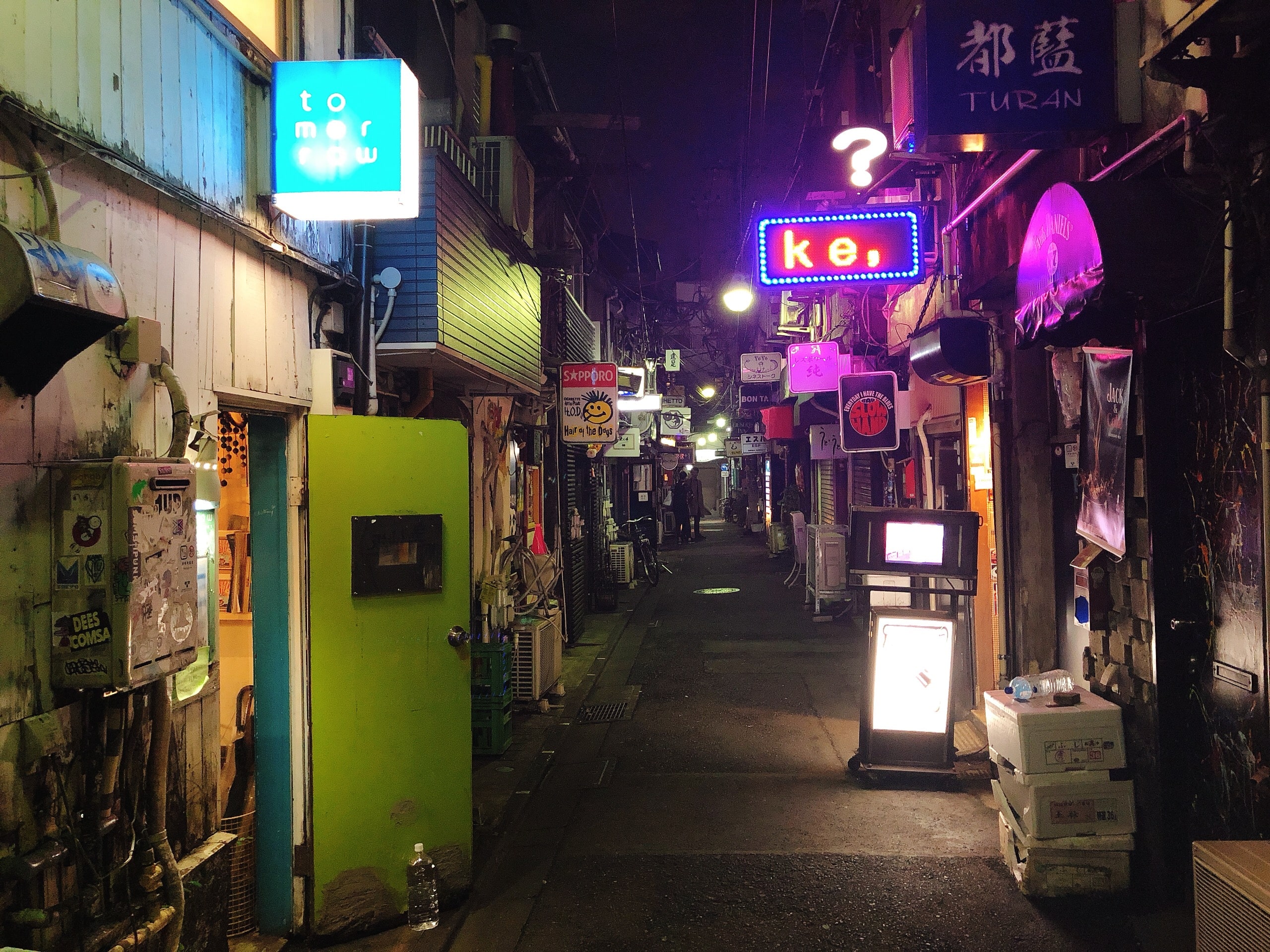 Golden Gai is a tiny yet atmospheric nightlife alley near Kabukicho area. There are over 200 small bars and eateries crammed, and most of them have only seats for a few customers. Some of bars have unique themes that attracts regulars and particular customers.
If you want to explore the deep drinking culture/underground culture in Tokyo, do not hesitate to hop by at some of tiny bars in Golden Gai!
More info ▶ Ultimate Guide of the Unique Bar Alley Golden Gai
5. Omoide Yokocho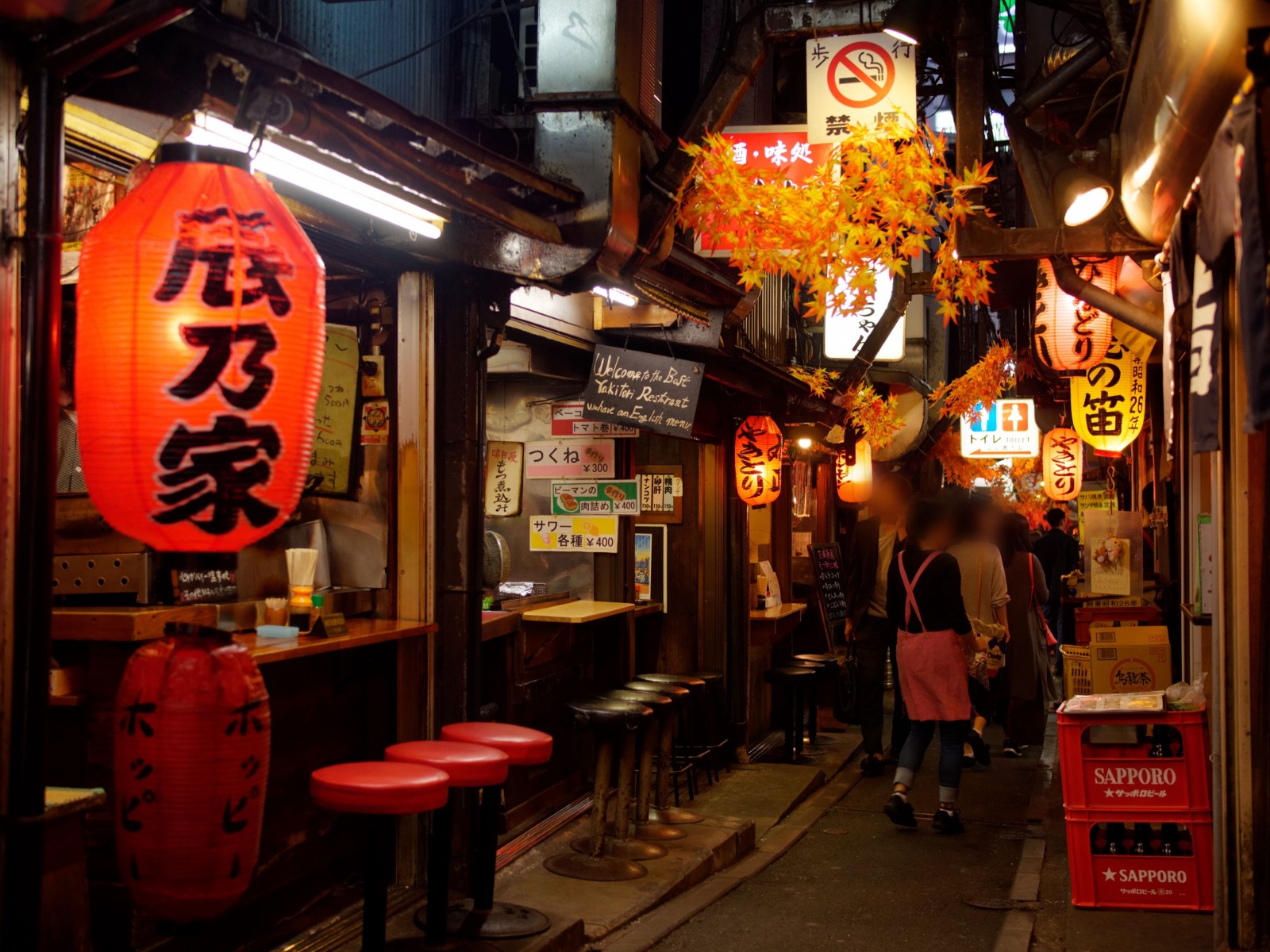 Omoide Yokocho is a narrow and rustic alley packed with numbers of Japanese style small Izakaya pubs. The smokey alley with red lanterns is nowadays a popular spots for foreign tourists as they can experience the old-fashioned Japanese drinking culture with authentic pub food and drink like locals. It's also one of the most popular photo spots in Tokyo today.
More info ▶ Ultimate Guide of the Retro Izakaya Alley Omoide Yokocho
6. Izakaya Hopping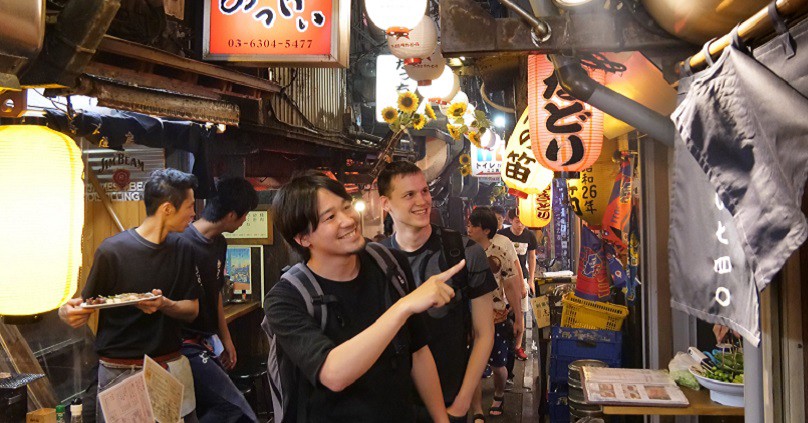 To enjoy the nightlife in Shinjuku, joining a bar hopping tour is the best idea. Tokyo Bar Hopping Night Food Tour in Shinjuku by Magical Trip offers the best bar hopping experience for international tourists. The local guide will take you to hidden local Izakaya and bars which may be hard to enter for visitors.
You can enjoy drinking with authentic Japanese bar foods and chatting with locals! Please check the link below for more details!
▶︎ Tokyo Bar Hopping Night Tour in Shinjuku
7. Tokyo Metropolitan Government Buildings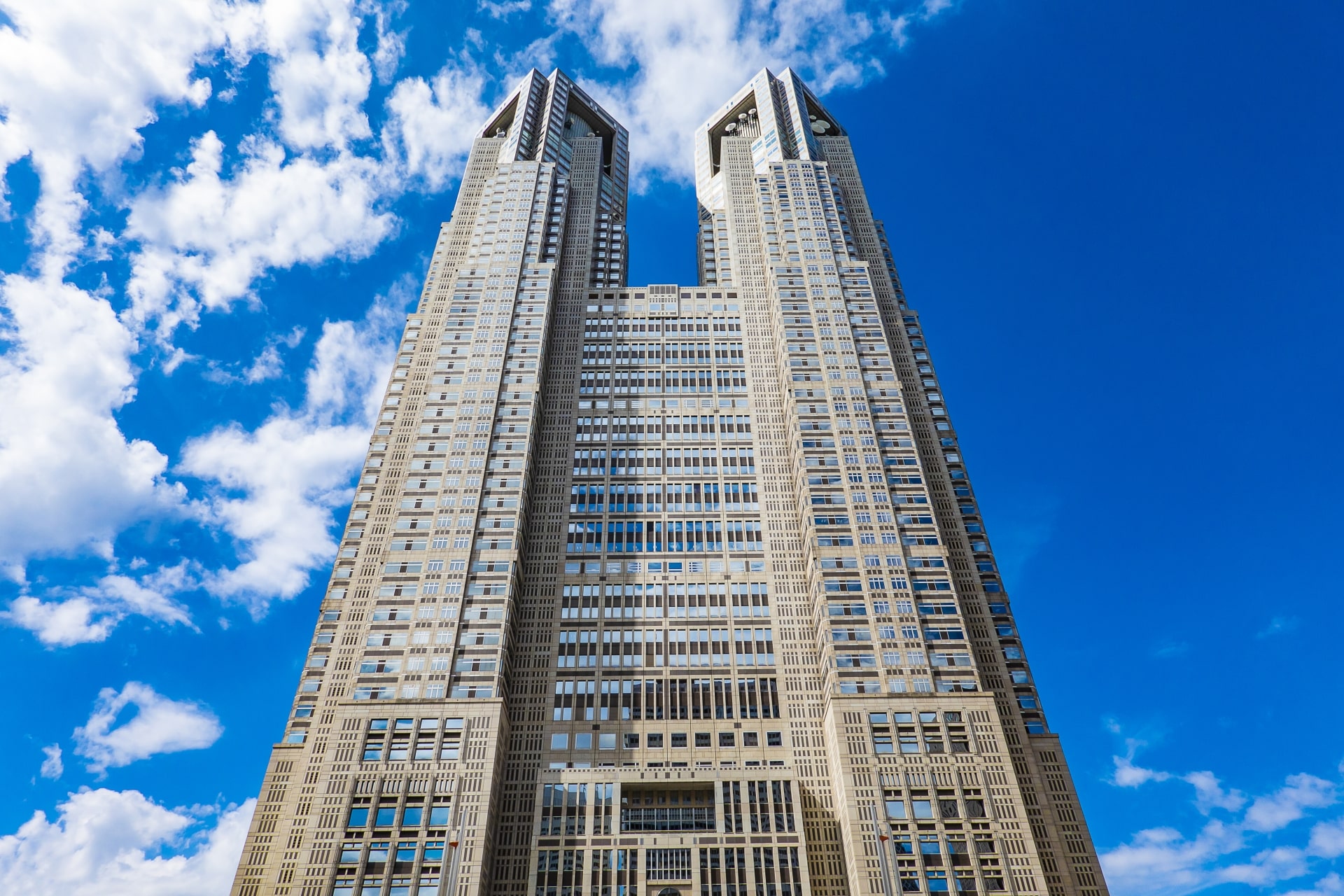 The west side of Shinjuku station is often called the "Skyscraper District" as numbers of modern high-rise buildings gather. Tokyo Metropolitan Government Buildings is an iconic building within the area and it's been one of the most popular tourist attractions in Tokyo for the past decade.
The twin building have observation decks offering the panoramic city view of the city and surroundings, and it's FREE entrance! You can also see Mount Fuji when the visibility is good.
More info ▶ Tokyo Metropolitan Government Buildings
8. Shinjuku Gyoen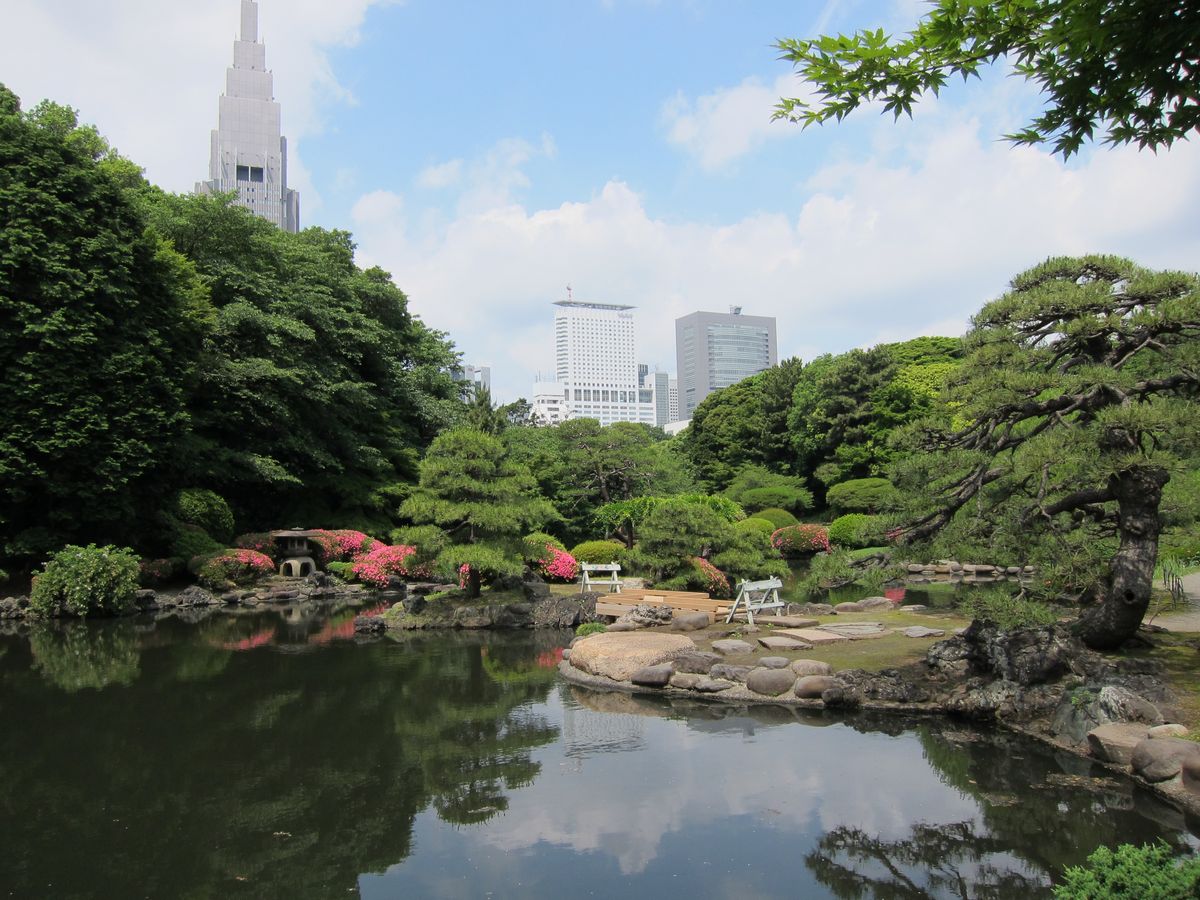 Shinjuku Gyoen is a vast park located in the heart of Shinjuku area. Although the surrounding area is one of the busiest and the most hectic areas in Tokyo, the park offers a massive green space with peaceful and serine atmosphere. Shinjuku Gyoen is one of the most popular spots in Tokyo for cherry blossom viewing.
More info ▶ Shinjuku Gyoen: the Most Popular Park in Tokyo
9. Book and Bed Tokyo Shinjuku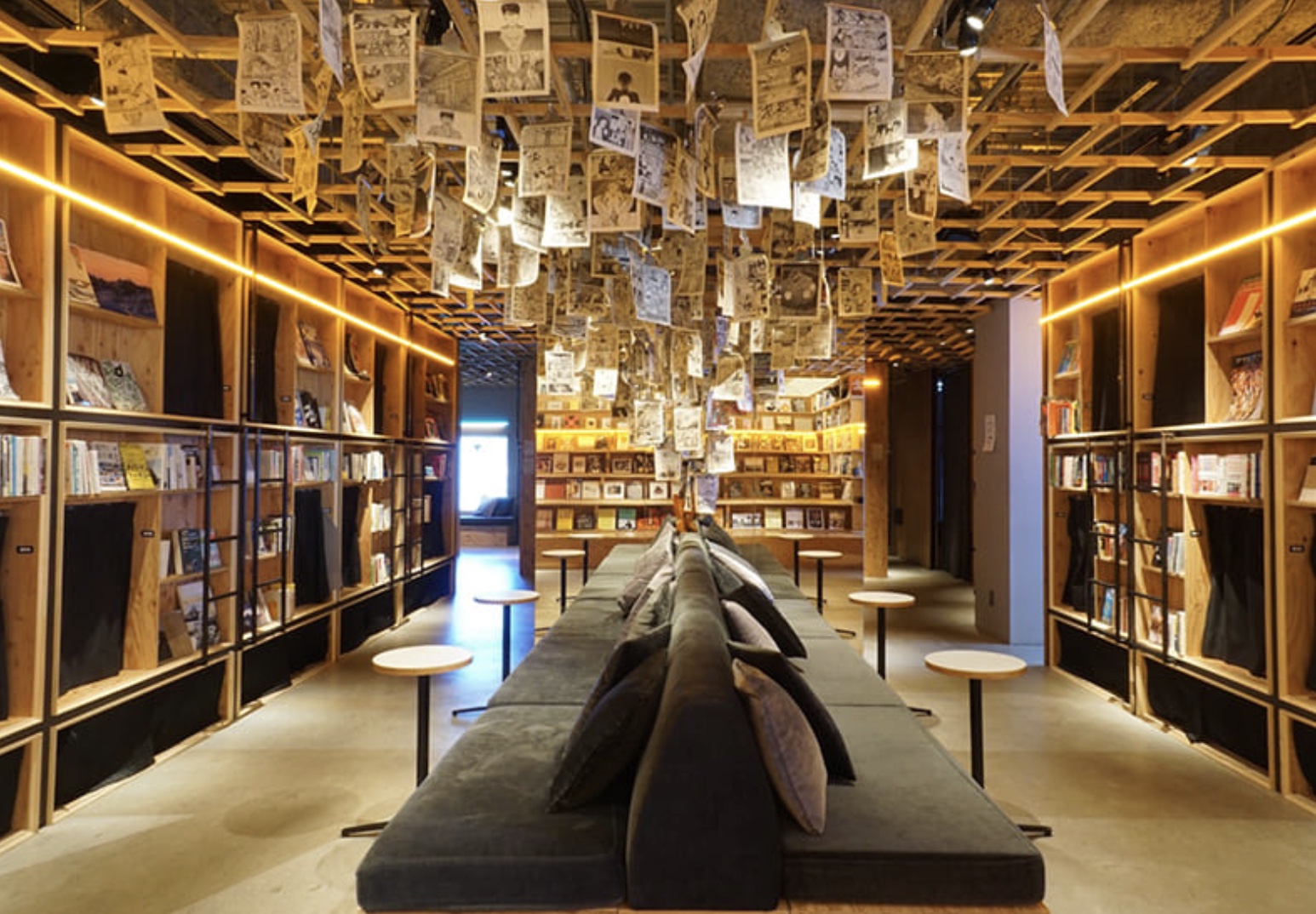 Book and Bed Tokyo Shinjuku, which opened in the Kabukicho area in 2018, is one of the most popular accommodations among both foreign tourists and Tokyoites in Shinjuku. The modern unique hostel with the concept of "a bookstore where you can stay", and thousands of books classified into various genres line bookshelves around the hostel. You can enjoy just reading books, taking a nap and sipping a cup of coffee with day-use services.
▶ Check the best rate for Book and Bed Tokyo Shinjuku!
10. Ramen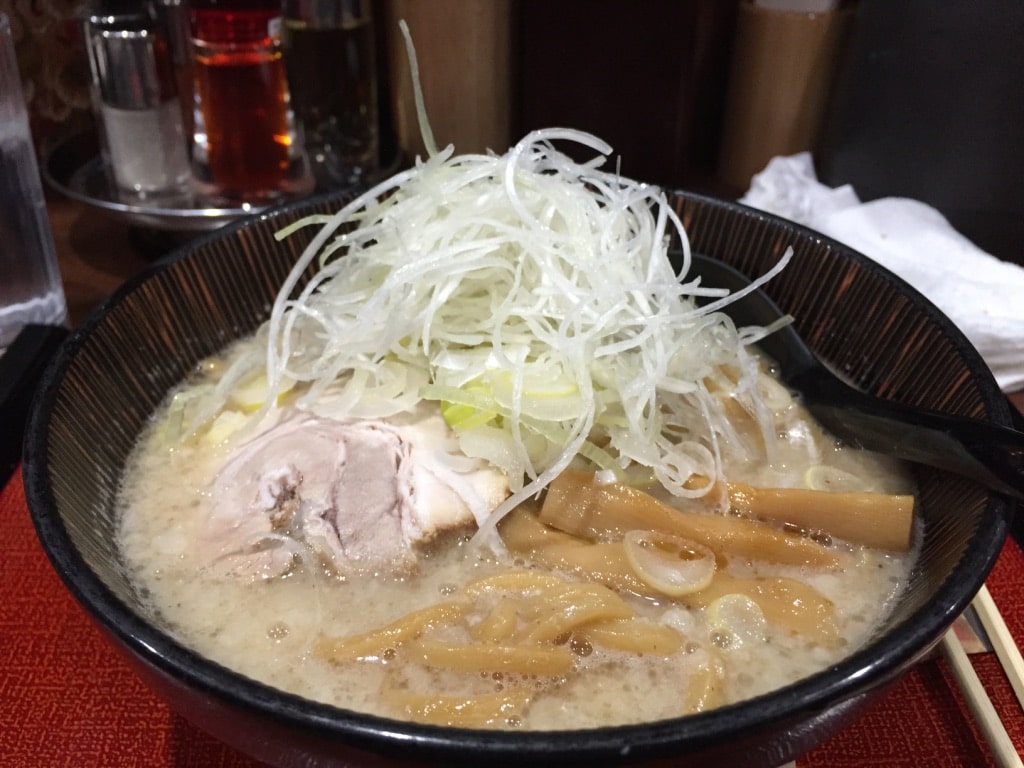 Shinjuku is home to hundreds of restaurants with a wide variety of dishes. Especially, Shinjuku is known as one of Tokyo's most competitive Ramen districts and countless Ramen restaurants gather in this area. If you want to taste a great bowl of Ramen, try one of Ramen restaurants that have long queues in front of the shop!
More info ▶ 10 Best Ramen Restaurants in Shinjuku
11. Yayoi Kusama Museum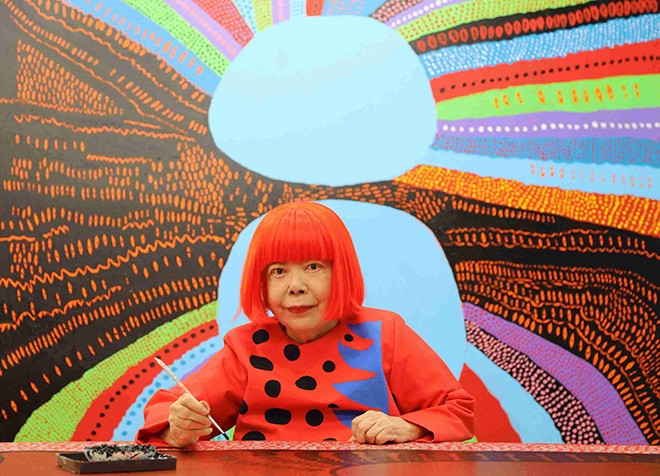 The queen of pop art, Yayoi Kusama's very own museum has opened in Shinjuku, Tokyo a couple of years ago. The 5-story museum displays the classic to rare artworks of Yayoi Kusama at the gallery on each floor, and also consists of a library and museum shop.
Tickets are not available at the door, so all tickets must be purchased in advance through the museum website.
More info ▶ Yayoi Kusama Museum in Shinjuku
12. Park Hyatt Tokyo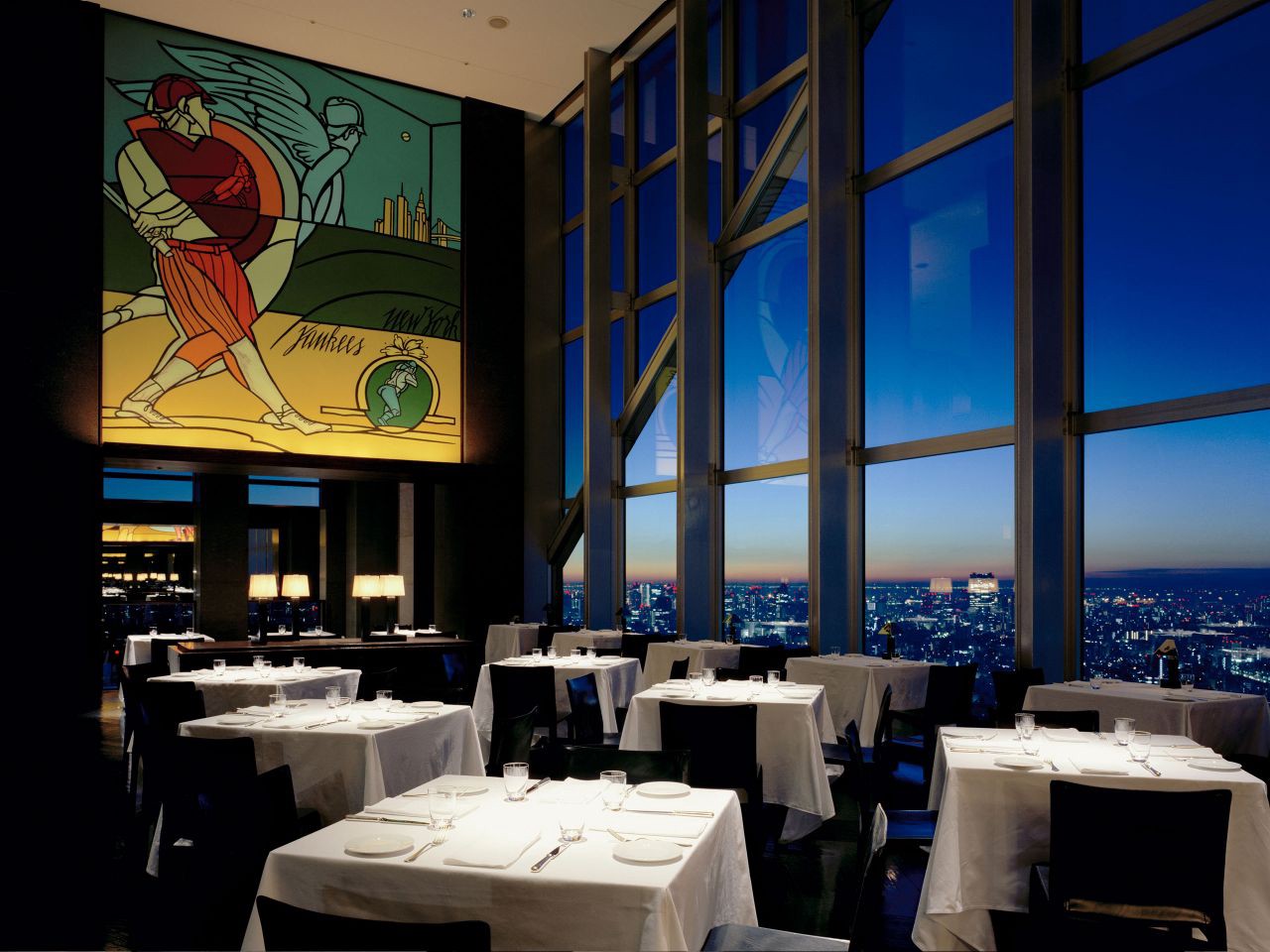 Park Hyatt Tokyo is a hotel in Shinjuku known as the filming location of the famous movie: Lost in Translation. Since the movie has a lot of fans across the world, the hotel and its bar lounge also become popular landmarks in town.
More info ▶ New York Grill and Bar: PARK HYATT TOKYO in Shinjuku
13. Sneaker Hunting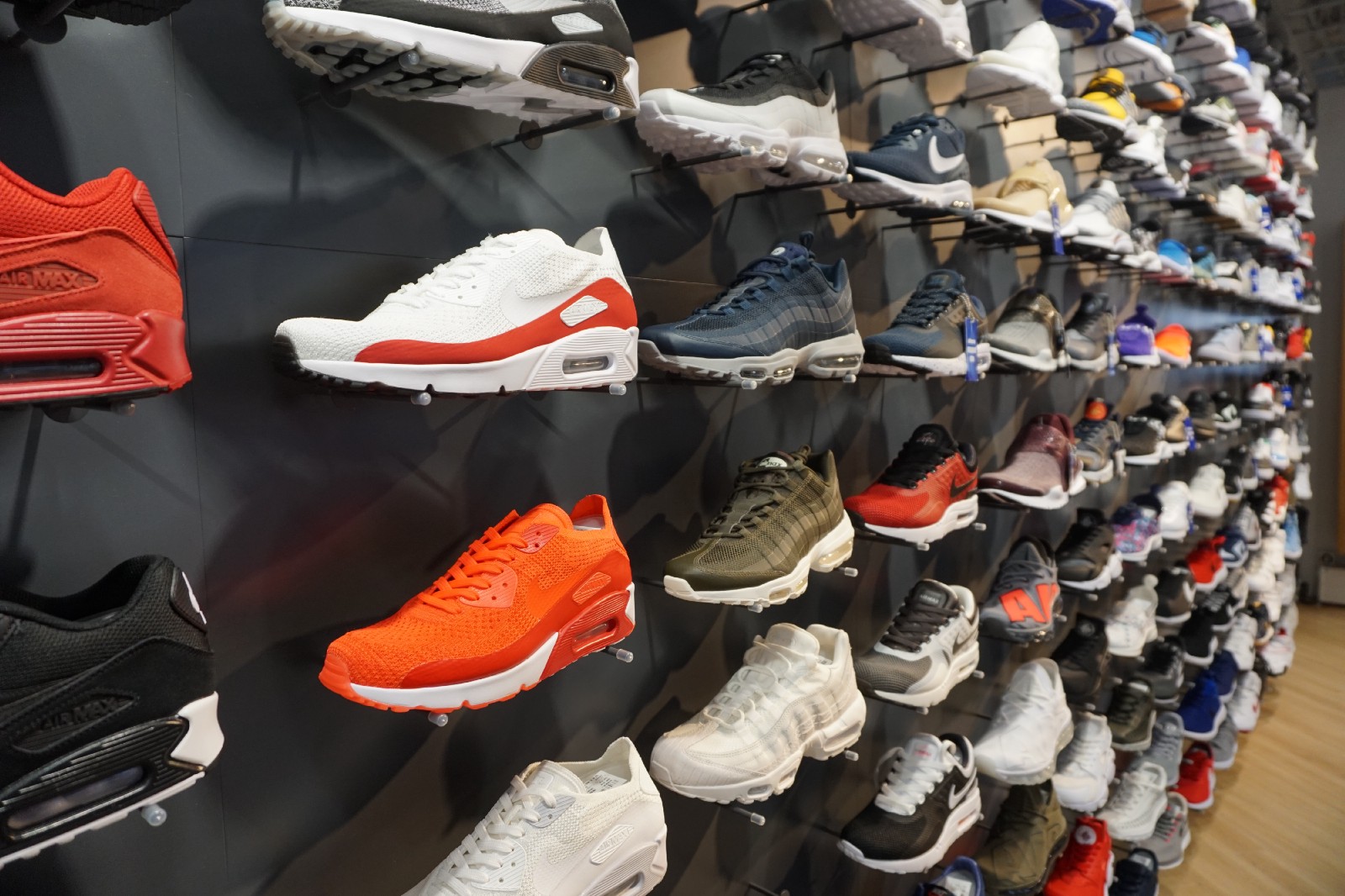 Sneakers are popular items to shop in Tokyo among foreigners, and Shinjuku is one of best spots to hunt for the most trendy and cool kicks. From brand stores to small boutiques, a larger number of sneaker stores gather in Shinjuku area, and sometimes you can find very rare ones!
More info ▶ Coolest Sneaker Shops in Shinjuku
14. Shinjuku Bus Terminal BUSTA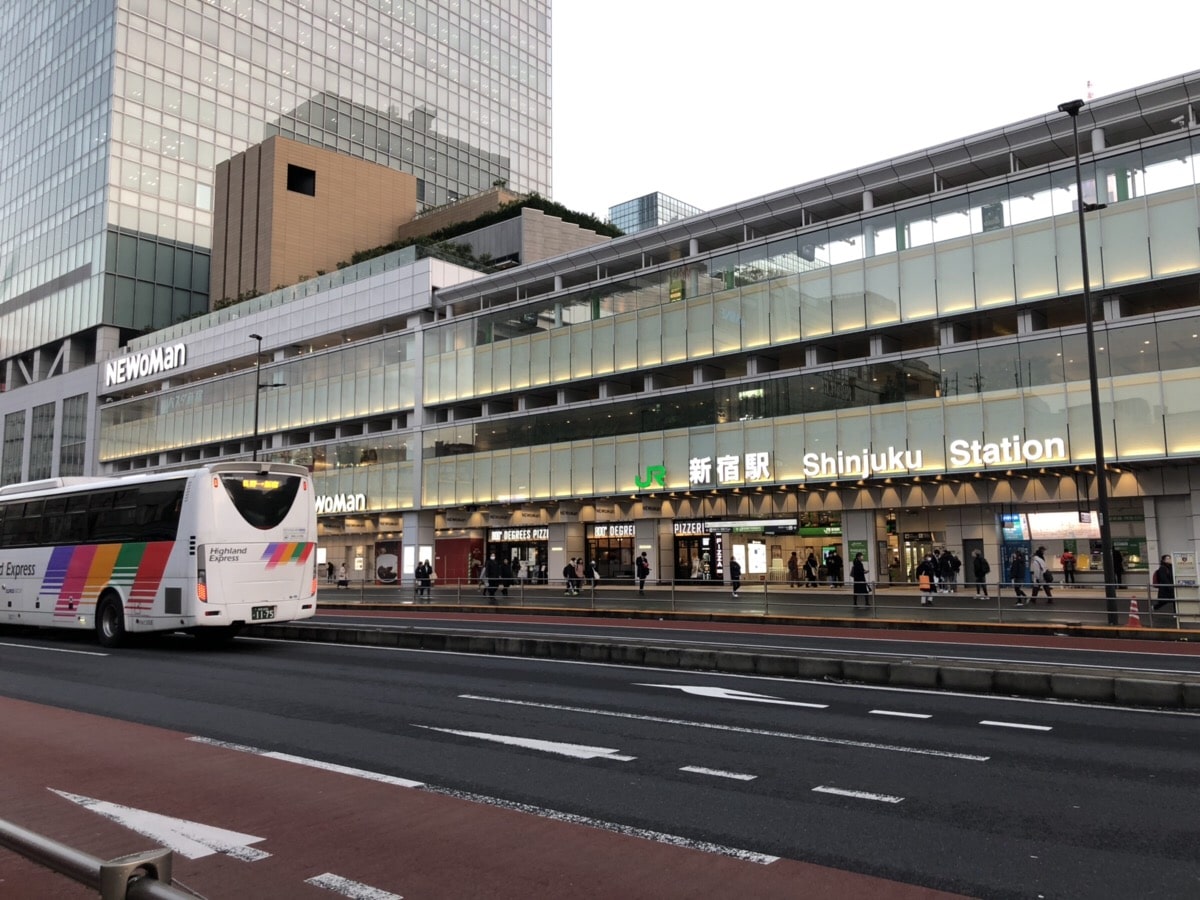 Shinjuku Bus Terminal "BUSTA" is a newly renovated bus terminal next JR Shinjuku station. When it comes to travelling a long distance, bus is one of the best option as it's inexpensive and there are many routes available. BUSTA is a hub to numbers of long distance buses connecting Tokyo and hundreds of destinations all over Japan. The terminal is connected to a department store "NEWoMan".
More info ▶ BUSTA : Shinjuku Expressway Bus Terminal
15. Movie Theaters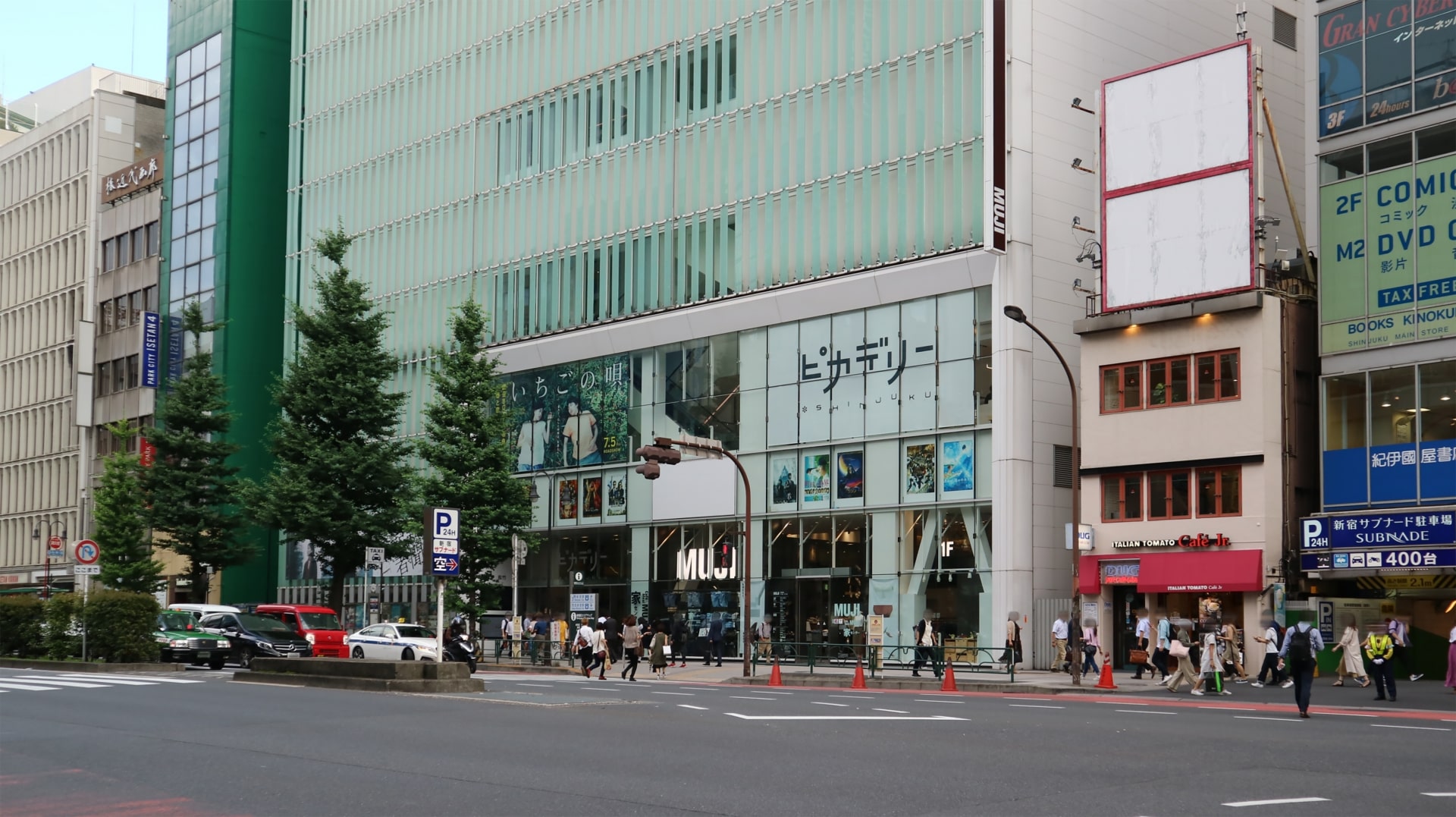 Shinjuku is looked on as the center of various entertainments in Tokyo and is one of the most popular towns to go to see films. Toho Cinemas Shinjuku is a large movie theater that has 12 screens with over 2,300 seats. Shinjuku Piccadilly is also a famous theater located near Shinjuku Station, which offers 10 screens with over 2,200 seats. You can watch the latest Japanese anime films in Japan as well as international films in English.
16. Shinjuku Southern Terrace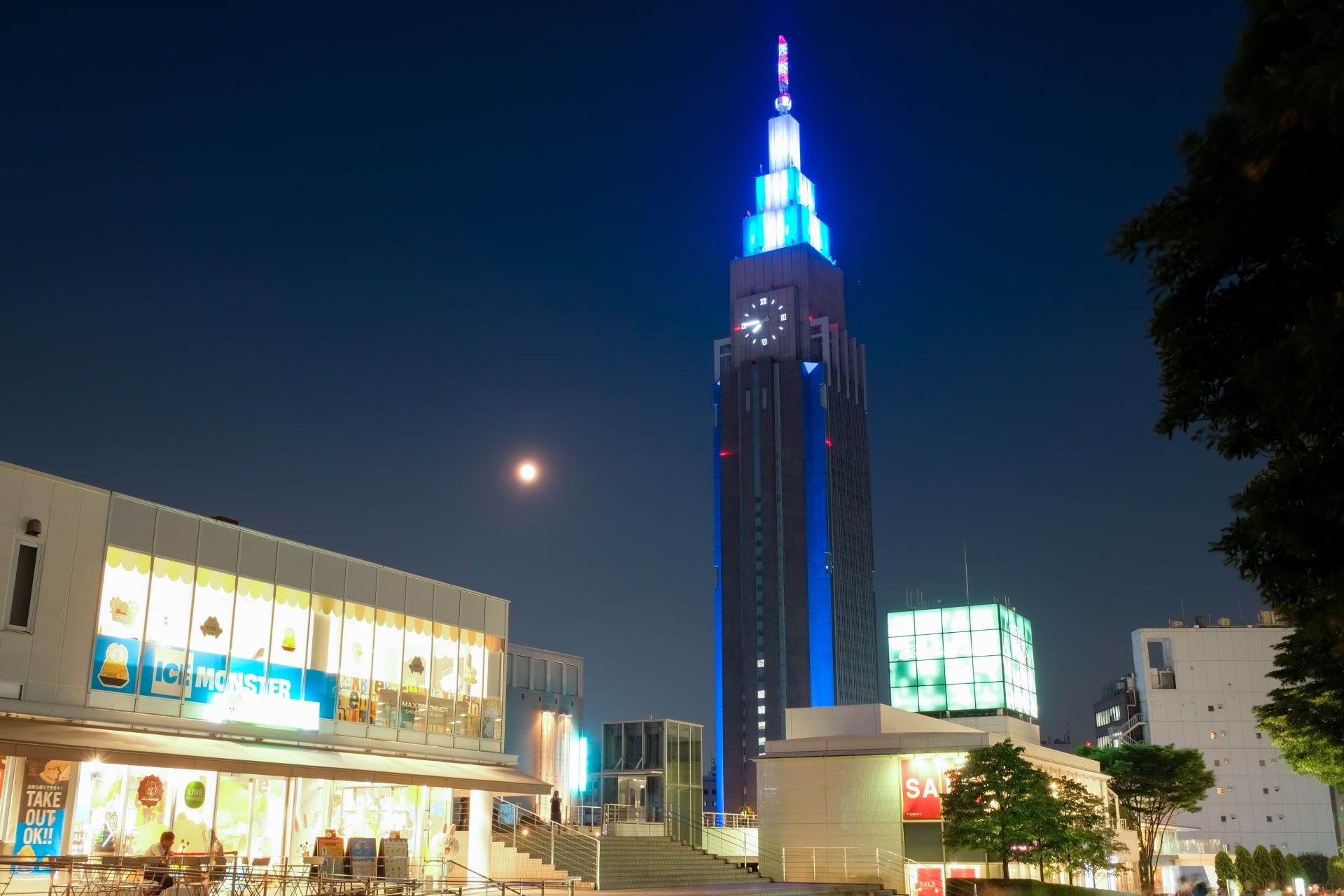 Shinjuku Southern Terrace, a promenade connected to Shinjuku Station, is a popular spot to dine and shop. There are several selected fancy stores that provide cool interior items and popular international cafes and restaurants on Shinjuku Southern Terrace. In winter, the promenade is lit up by gorgeous illuminations.
17. Hanazono Shrine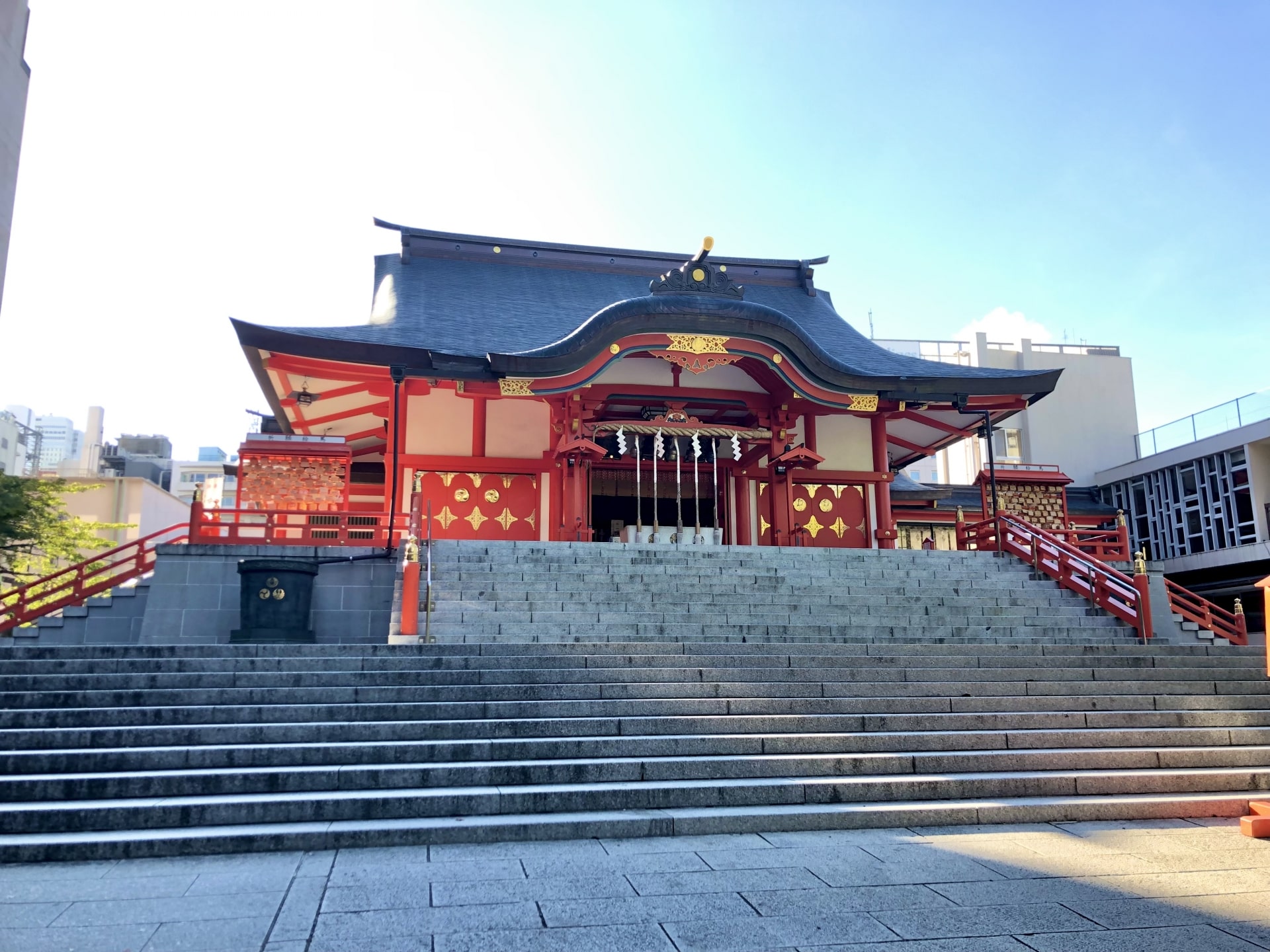 Shinjuku is well-known for the cluster of high-rise buildings and the nightlife district consisting of a large number of restaurants and bars. At the center of the busy town, there is a sacred old Shinto shrine named Hanazono Shrine. It is said it was founded before Tokugawa Ieyasu established the Edo Shogunate in 1603. In addition to the main hall, it has some other small shrines and shrine gates on the site. Hanazono Shrine holds various seasonal festivals throughout the year.
18. New National Theatre, Tokyo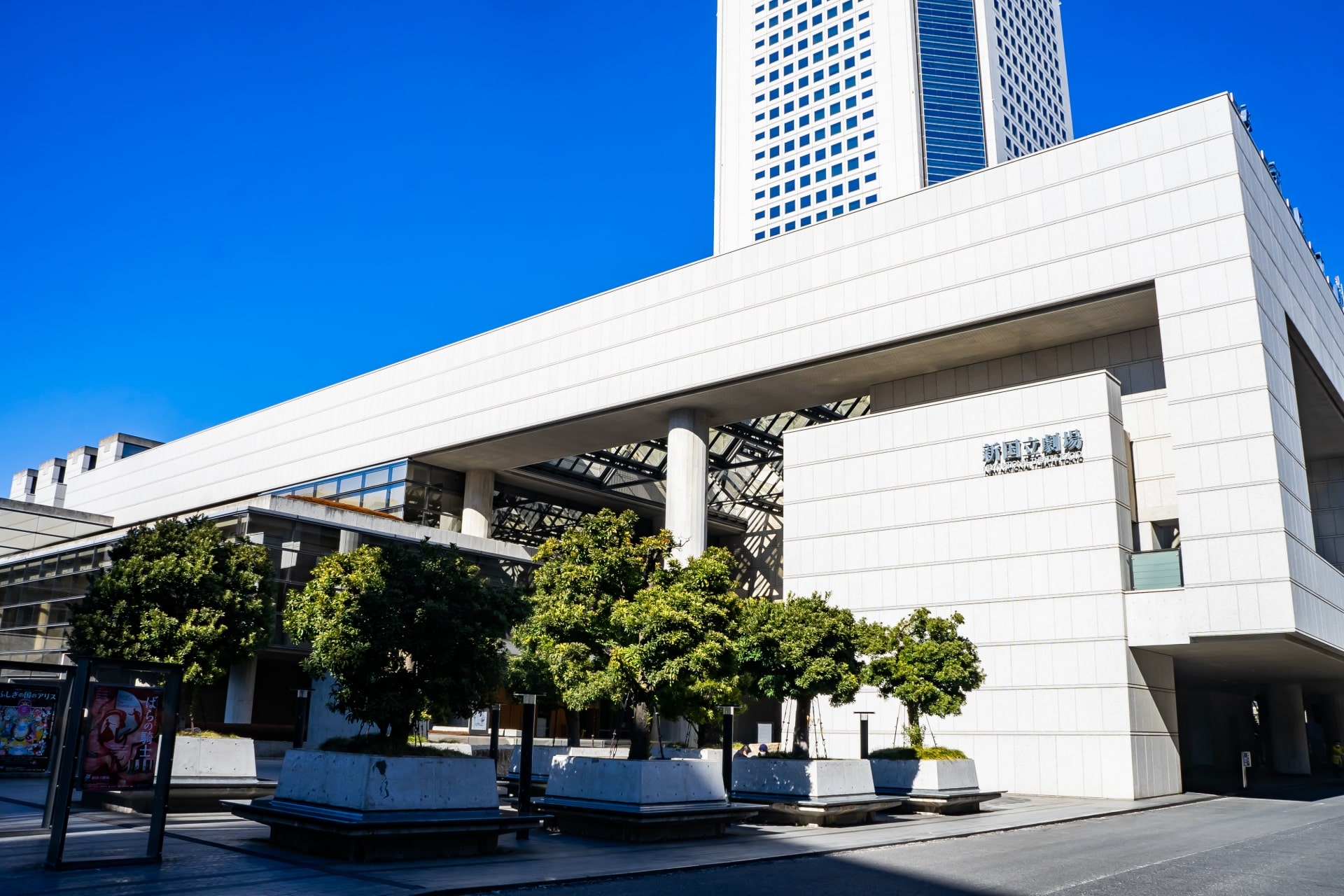 As a part of Tokyo Opera City, New National Theatre, Tokyo stands next to Tokyo Opera City Tower in the west of Shinjuku. It has played an important role to show performing arts such as opera, ballet, contemporary dance and drama since it was built in 1997. It consists of three main facilities: Opera Palace Tokyo, Playhouse and The Pit.
19. Shin Okubo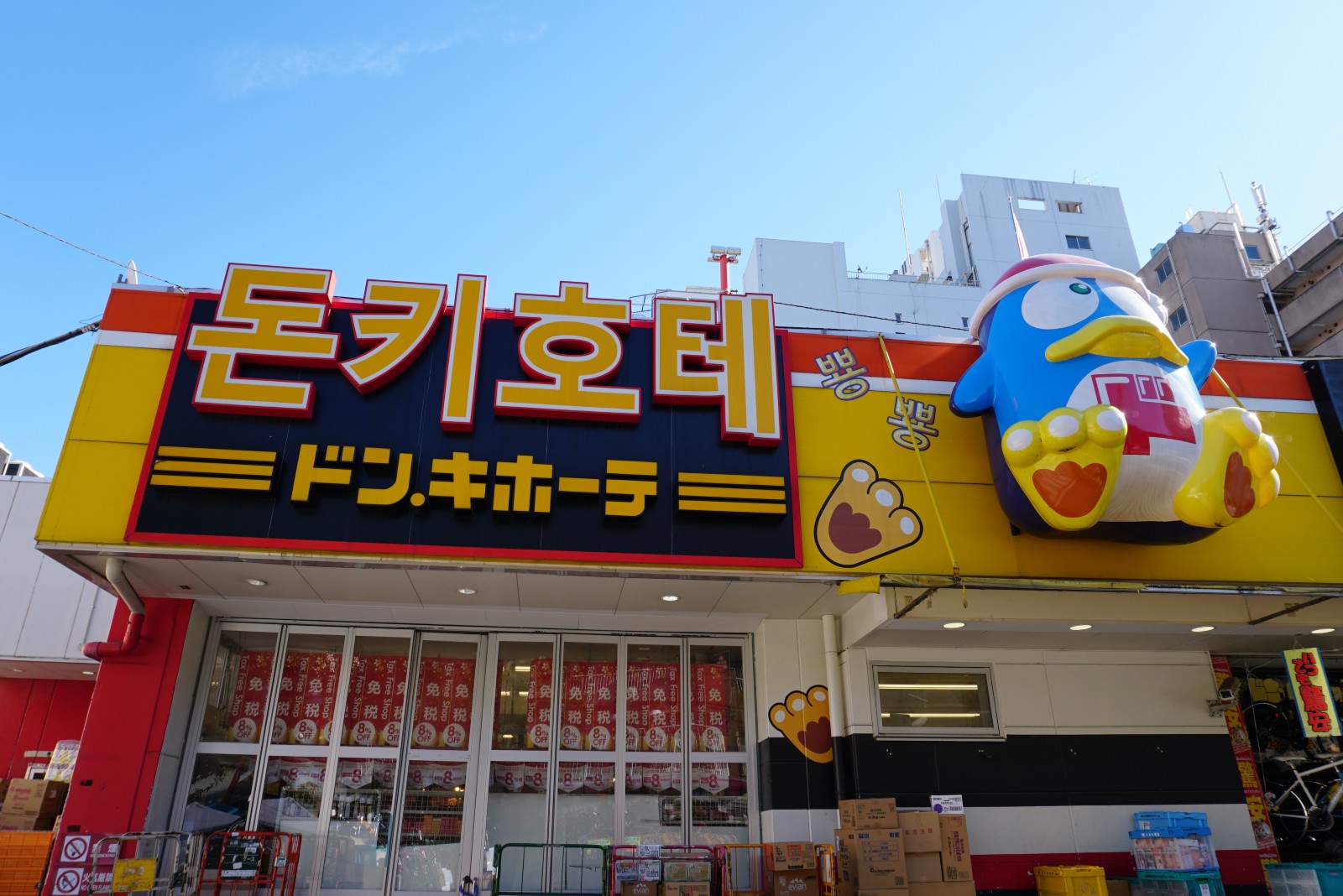 Quick train ride or 15 mins walk from Shinjuku Station, Shin Okubo is the neighbour of Shinjuku which is trending among young generation thank to the current K-Pop boom. Shin Okubo is the largest Korean town in Tokyo where hundreds of Korean restaurants and shops gather.
More info ▶ Shin Okubo: Korean Town in Tokyo
20. Takadanobaba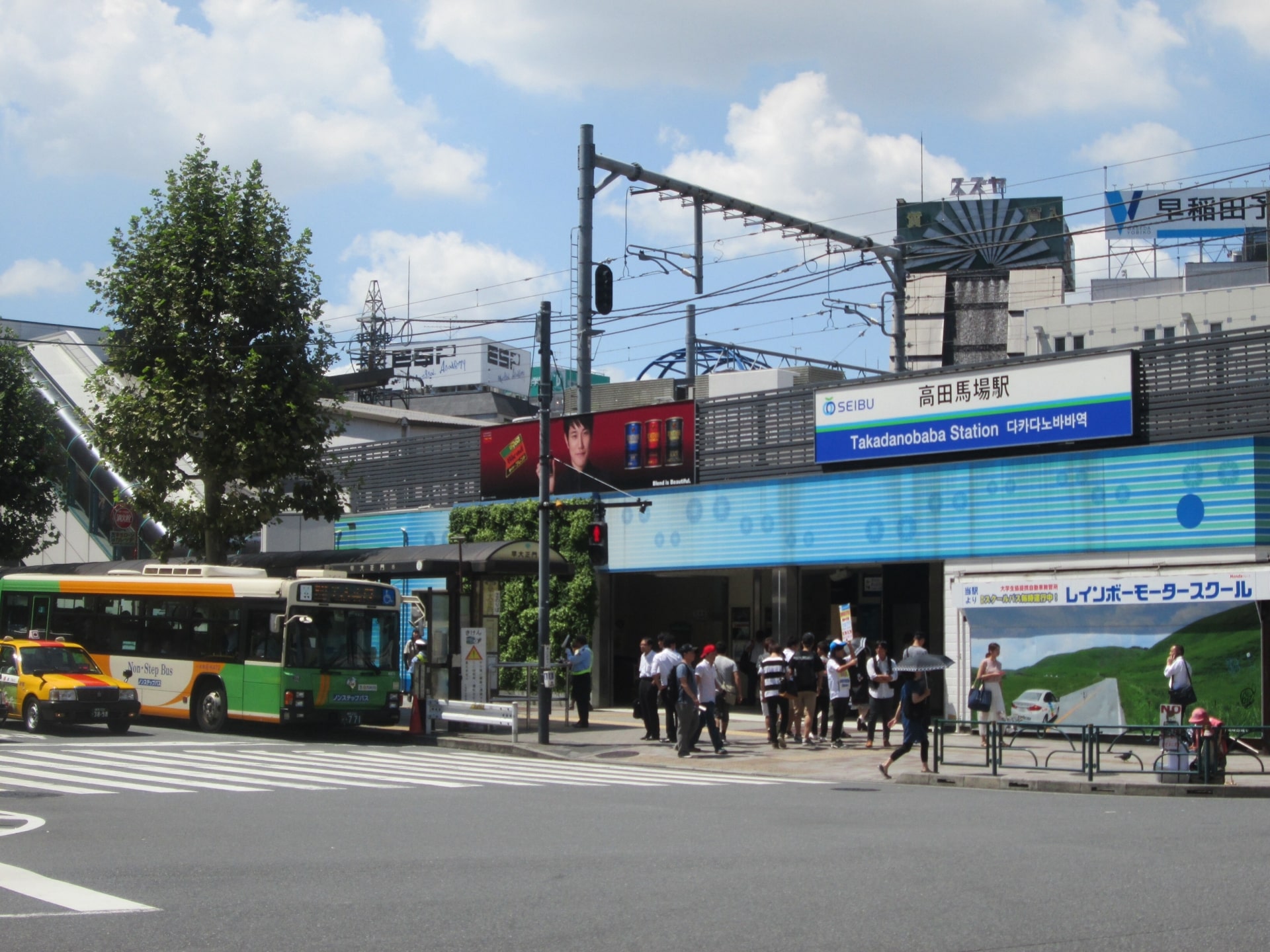 Takadanobaba is a small neighbourhood within Shinjuku district situated around 1.3 km north of Shin Okubo area. It's popular among students, and there are numbers of inexpensive local eateries. Just like Shinjuku, Takadanobaba is home to numbers of great Ramen restaurants.
More info ▶ Best Ramen Restaurants in Takadanobaba
Samurai Museum <<Temporarily Closed>>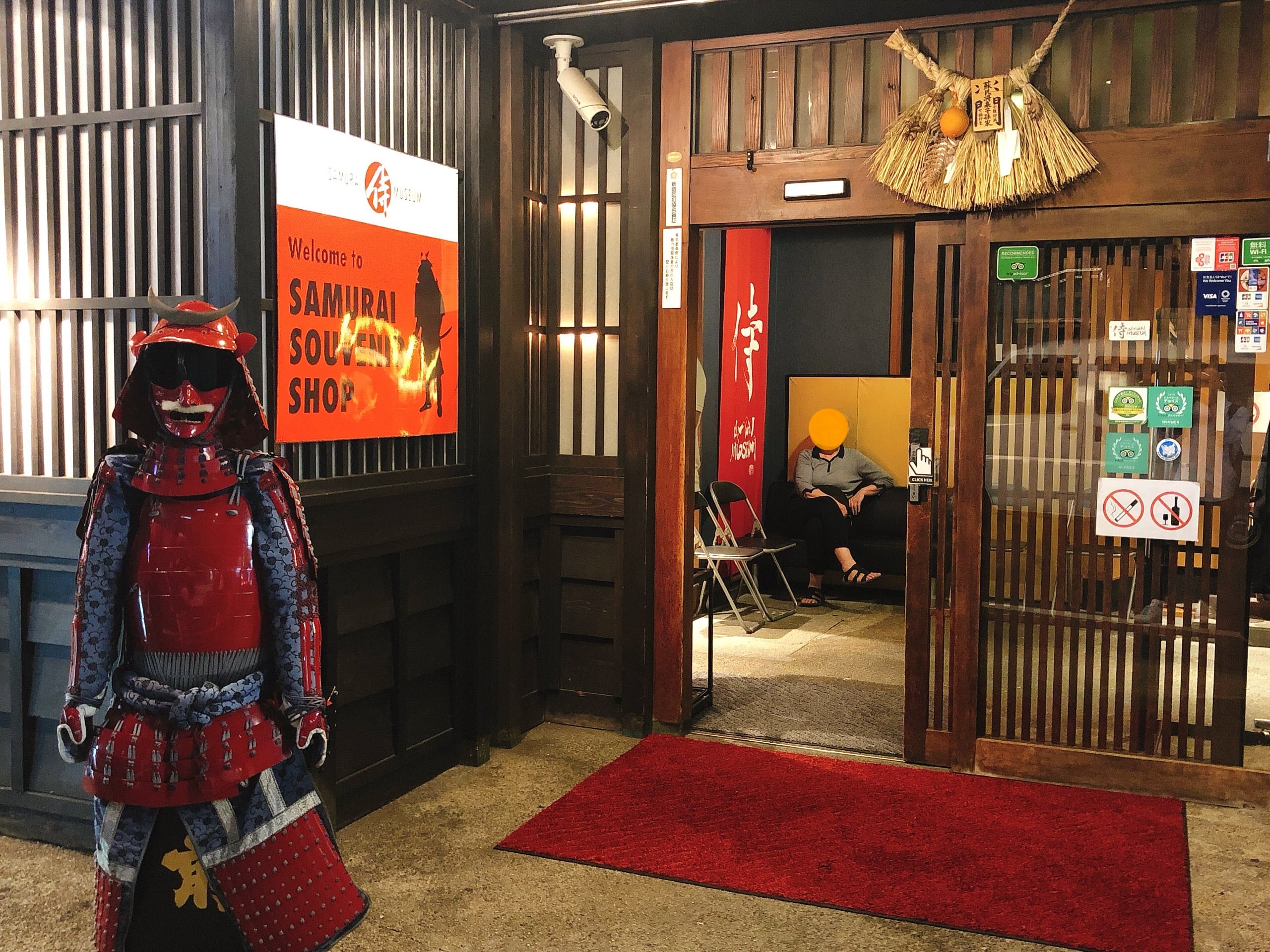 Samurai Museum is a historical museum dedicated to Samurai culture. The museum is not only where you can learn about Samurai history, but also to experience actually to be Samurai by learning swordsmanship or wearing costumes.
NOTE: Samurai Museum remains closed due to covid-19.
More info ▶ Guide of Samurai Museum
---
If you are wondering what to do in Tokyo, check this article below!
▶︎Things to Do in Tokyo
Are you also looking for the things to do in the areas near Shinjuku?
▶︎Best Things to Do in Harajuku
▶︎Best Things to Do in Shibuya
Check out how to explore Shinjuku in one day!
More info about Shinjuku area, please check out these articles!!
▽Related Articles ▽
▼Editor's Picks ▼
---