5 Best Movie Theaters in Tokyo
Enjoying Films at Japanese Movie Theaters in Tokyo

Are you an indoor person? Do you like watching movies? Even if not, watching a movie is one of the best activities as it's not affected by the weather.
These days, the movie industry is getting more and more popular all over the world. In Tokyo, there are 325 cinemas, ranging from local small ones to huge common ones so various movies are available. Common cinemas such as Toho Cinemas tend to show the latest and world-famous movies as soon as they're available to keep the trend. On the other hand, small cinemas such as UPLINK tend to show more maniac movies and amateur movies in addition to popular films. So if you feel like watching movies during your travels, you can choose your favorite from a variety of options, not only Japanese but also foreign ones.
Speaking of the Japanese movie industry, anime films are very popular with foreigners as well as local people. The trending anime movies are available on a screen once they're released. Moreover, some cinemas have 3D and 4D theaters so that you can experience the animation world more realistically. Do you want to try it?
Let's see the 5 best movie theaters in Tokyo!!
1. Toho Cinemas Roppongi Hills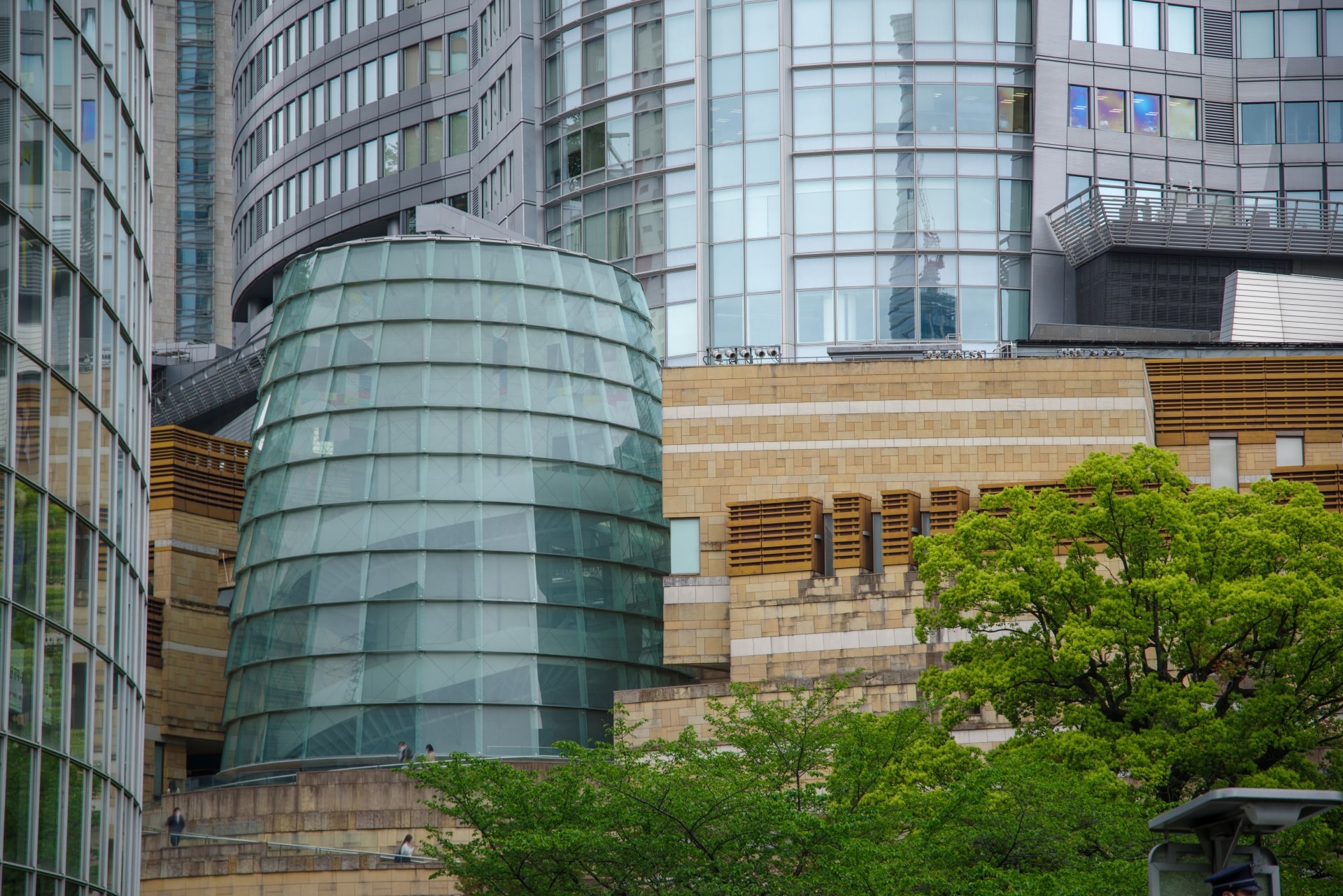 Toho Cinemas Roppongi Hills is located in Roppongi Hills Building, renewed in 2015. Due to the convenient location, many people come to watch movies after or before shopping at the shopping complex of Roppongi Hills. There is a huge screen called Toho Cinemas Extra Large Screen (TCX) in theater room No.7. TCX is spread from wall to wall whose screen size is expanded by almost 120% for visitors to enjoy more and get into dynamic films.
In addition, the newest and high-technical sound system is installed on the No.7 screen. The system was invented by a company in the U.S. to reproduce sensitive sounds and create a natural and real sound mood. Toho Cinemas Roppongi Hills installed this system for the first time in Japan. If you would love to feel the movie world real, Toho Cinema Roppongi Hills could be the best place for you.
2. Toho Cinemas Shinjuku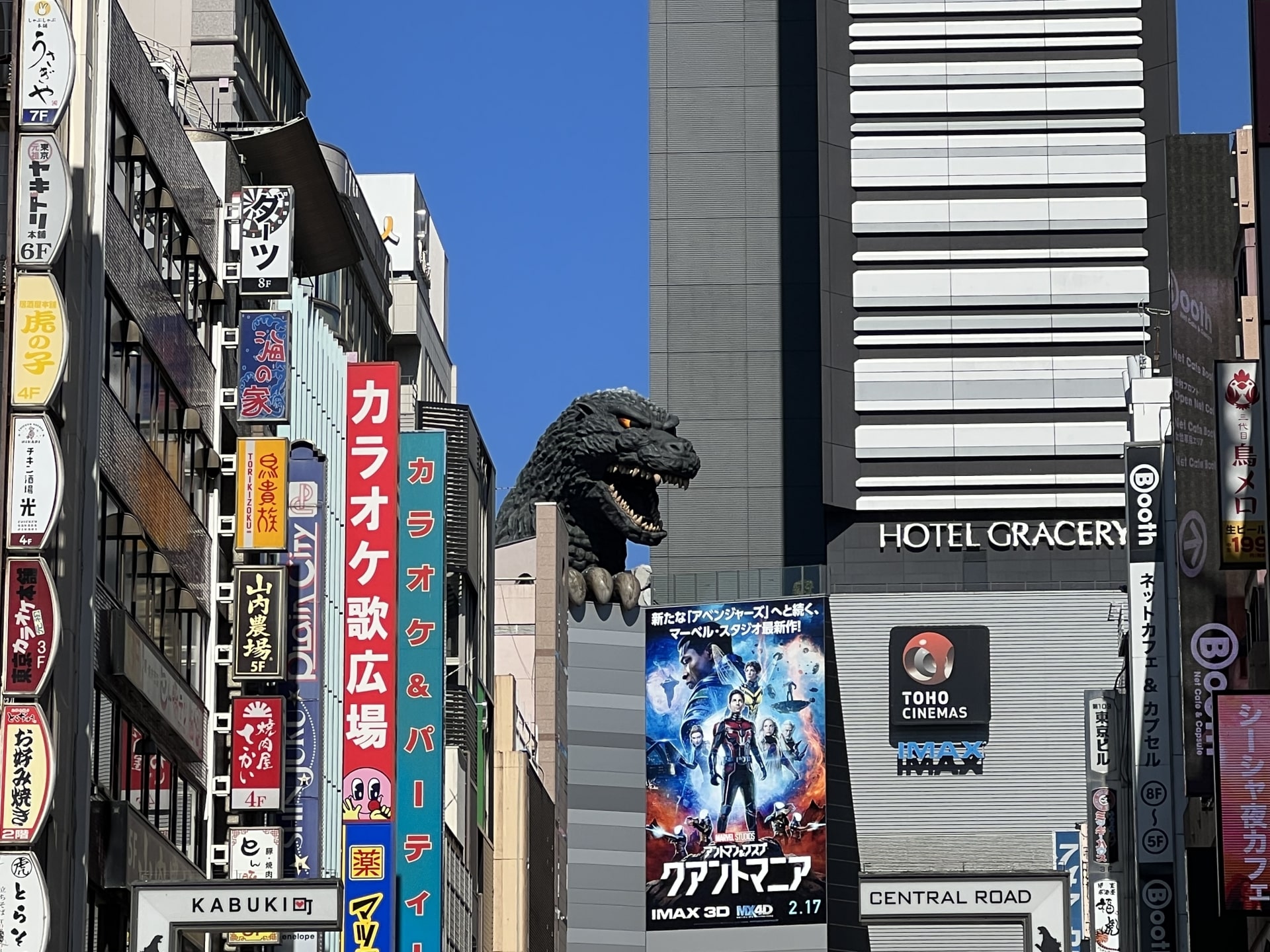 Toho Cinemas Shinjuku is located at the center of Shinjuku. Although there are a few movie theaters in Shinjuku, Toho Cinemas Shinjuku is the biggest and most popular for its various line-ups of movies. The updated screen called IMAX with Laser is composed of a huge screen, a projection system with an innovative 4K laser, and a high-quality sound system. The 4K laser realizes the vivid brightness for both 2D and 3D films. The sound system reproduces any sound sensitively. These components absorb audiences into the film world.
Toho Cinemas Shinjuku is also one of the most photogenic spots due to the GODZILLA object on the top of the building. The GODZILLA head on the top of the building is programmed to do some action at some time. At the food court including Krispy Kreme on the 1st floor of the building, you can get a discount if you show a movie ticket.
3. Shinjuku Piccadilly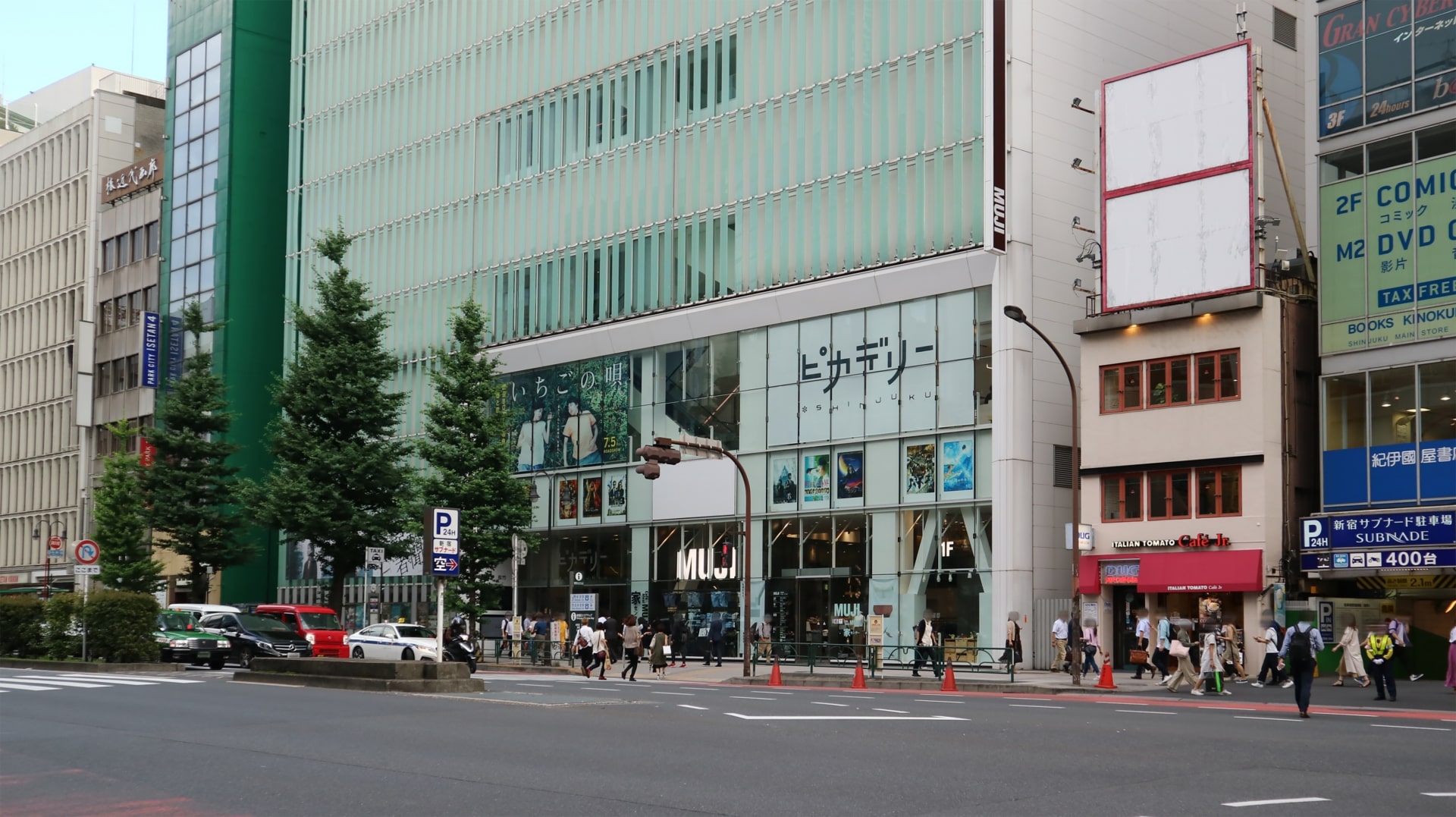 Shinjuku Piccadilly is located in the Kabukicho area. It is very popular for its gorgeousness. The glass-walled appearance was established by the fusion of Paris, Vienna, and Japanese Kabuki taste. The concept is to serve people a comfortable atmosphere to enjoy movies more and make a beautiful memory.
Theater No.1 has Platinum Room and offers Platinum Seats service. Platinum Room is established on a balcony seat in the theater No.1. The space is composed of a Maralunga sofa, which is one of the most expensive sofas in Italy, and a special surrounding speaker. Platinum Seat is installed at the best position in the room. The original seat was designed by Cassina ixc, which is a worldwide well-known furniture company. There are 2 options, single seat or pair seats. If you book one of these services, you can enjoy drinks and sweets 1 hour before the movie starts. Let's make a luxury memory with your love in Shinjuku Piccadilly.
4. United Cinemas Aqua City Odaiba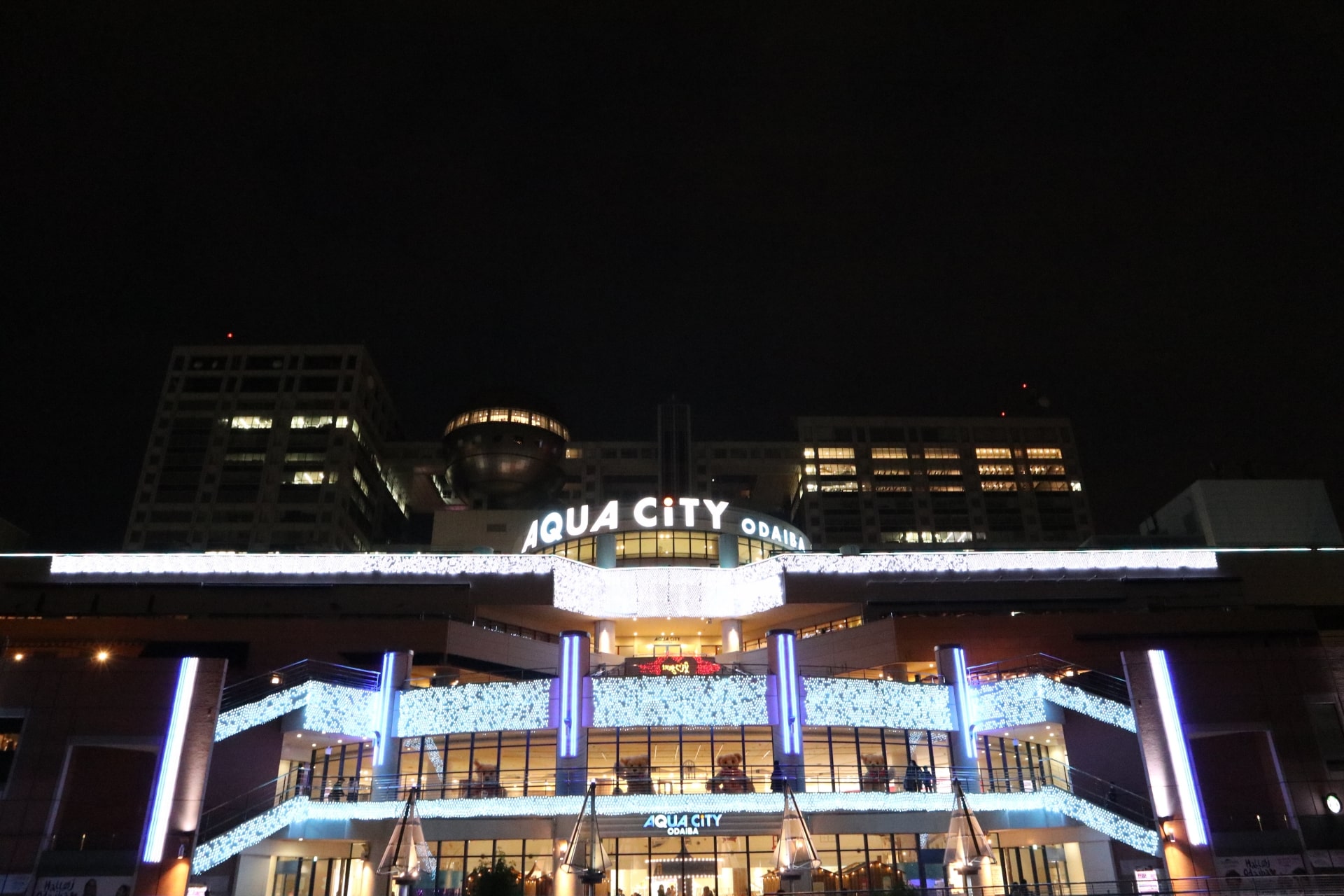 United Cinemas Aqua City Odaiba is the biggest movie theater of the United Cinemas group in Tokyo. At the same time, it's only one cinema theater in Odaiba. There are 13 screens including one screen equipped with 4DX and another screen outfitted with ScreenX in United Cinemas Aqua City Odaiba. 4DX makes it realize that people can experience the movie world with a full body and 5 senses, for example, thunder,wind, light, smoke, and smell. ScreenX is attracting more and more attention as the next-generation movie system from all over the world. There are 3 screens, the front screen and 2 screens on both sides of the wall. So you can watch a movie in your 270° view. The screens are switched depending on the scene so that audiences experience a film much more realistically and dynamically.
The location is the best before or after shopping at a shopping mall in Decks Tokyo Beach, Venus Fort Odaiba, Aqua City Odaiba, or Diver City Odaiba.
5. TOHO CINEMAS HIBIYA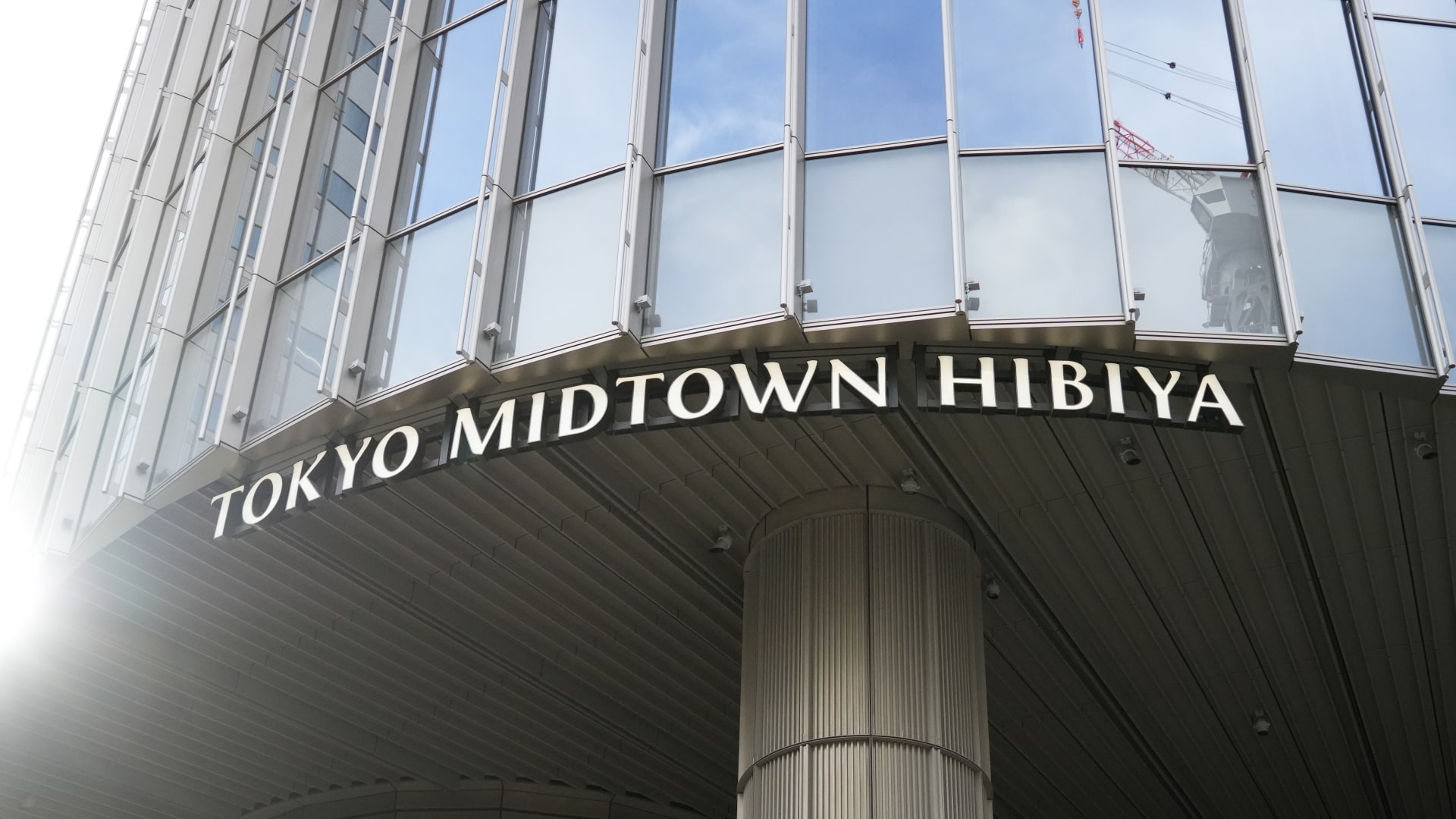 Toho Cinemas Hibiya is located on the 4th and 5th floor of Tokyo Midtown Hibiya. Tokyo Midtown Hibiya was established as a commercial complex at the center of the Hibiya area in 1960.
The concept of Toho Cinemas Hibiya is to be "The Movie Palace", where audiences can have the best experience in the theater. There is an amazing view of Hibiya Park through the window in the lobby. Toho Cinemas Hibiya is like a quiet hidden place to enjoy a film perfectly even at the center of the city. It aims to show people the joy of watching movies with premium sound in a luxury theater.
Toho Cinemas Chanter is located on the other side of Tokyo Midtown Hibiya. It's a mini theater of Toho Cinemas Hibiya and a lot of European films are mainly screened. Moreover, most of the films that are shown here are related to Academy Awards every year. If you're looking for a maniac movie or foreign films, here would be the best place.
Thank you for reading till the end!
Though there are various movie theaters in Tokyo, each theater has its own character. Depending on your taste and location, let's go to find your favorite one!!
In my opinion, my favorite theater is UPLINK Kichijoji and Theatre Shinjuku because they show a kind of niche movies in a small theatre. If you're interested, please follow the links below!!
UPLINK Kichijoji
UPLINK Kichijoji is a small local theatre located on the B2F of Kichijoji PARCO. Due to the location and the scale, it's not too busy so you can enjoy your favorite film more comfortably. A lot of niche movies including amateur films are available. Previews and talk shows are held by creators and actors sometimes.
Website: https://joji.uplink.co.jp/
Theatre Shinjuku
Theatre Shinjuku is located on the B1F of Shinjuku Teatre Building. It's a very small and quiet theater. 2-3 movies are played turn by turn on one screen a day. Sometimes it holds a special event such as a premium movie night where some movies featuring one actor or director are played.
Website: https://ttcg.jp/theatre_shinjuku/
---
▽Subscribe our free newsletter!▽
▼Go to find some more interesting places around Japan!! ▼
▽Related Articles▽
▼Editor's Picks▼
---