17 Hottest Indoor Activities in Tokyo
cool and trendy things to do in Tokyo on a rainy day!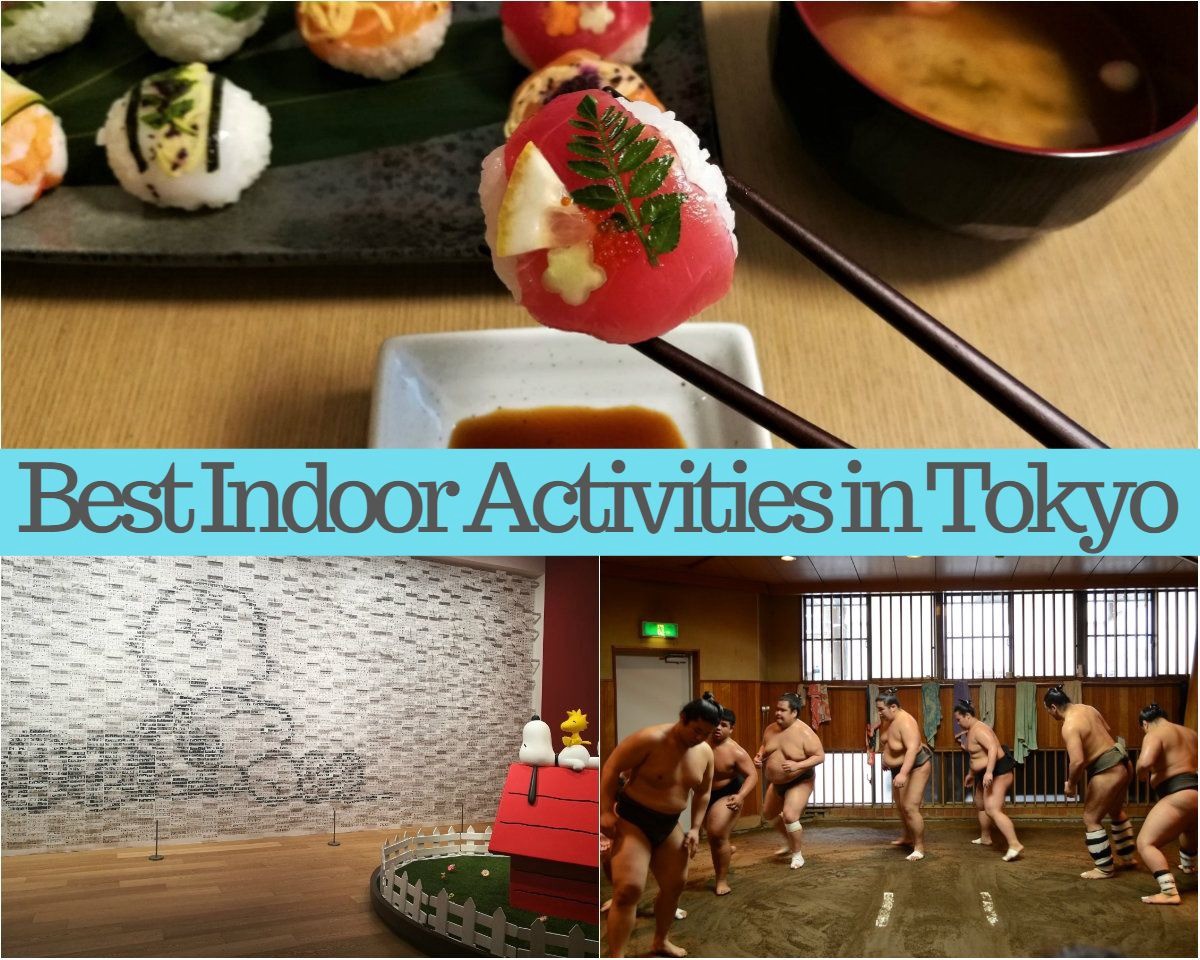 Travelling in Japan during the rainy season? What to do in Tokyo on a rainy day?? There are numbers of indoor activities in Tokyo which you can enjoy as much as sunny days! Don't let the gloomy weather to spoil your day in Tokyo!
From traditional cultural experiences to unique otaku experience, here are some of the cool and trendy indoor activities in Tokyo!
1. Robot Restaurant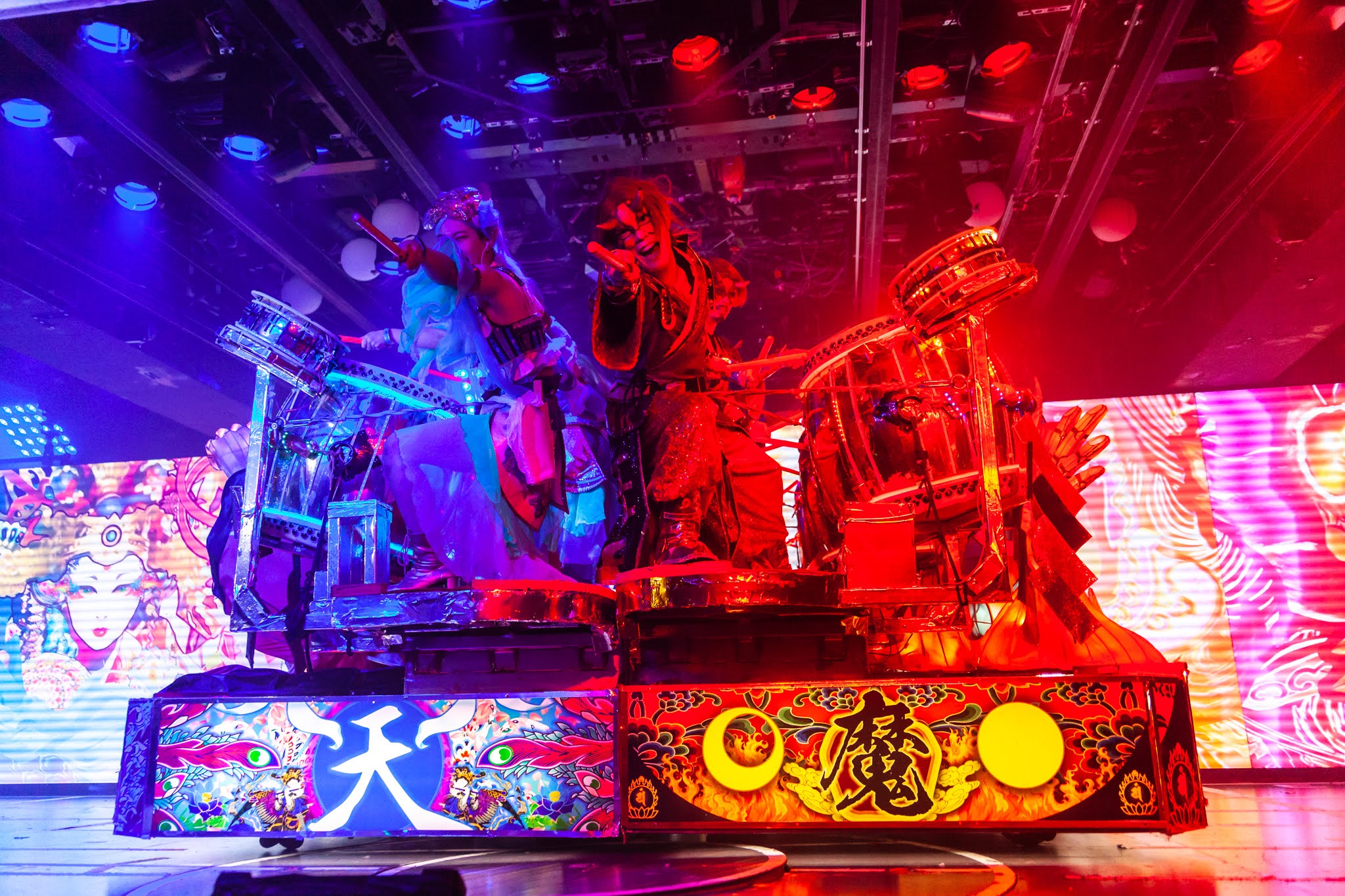 Robot Restaurant is definitely a must-visit tourist attraction for anyone visiting Tokyo. The crazy robot show with kawaii dancers and glittering neon lights is totally unique and eccentric is something that you wouldn't experience anywhere else in the world! Despite its closure in 2021, Robot Restaurant is reopening in 2023 in the same location in Kabukicho, Shinjuku. How exciting!
Booking ▶ Get Discount Tickets for Shinjuku Robot Restaurant
Check out the latest review of the brand-new Robot Restaurant!
Review ▶ Robot Restaurant Reopened in Shinjuku
2. Karaoke
Karaoke has been always a favourite of Japanese people, and it's one of the most unique cultures in Japan that every tourist should experience. If you are not sure about how to enter Karaoke store and enjoy Karaoke just like Japanese, join the local guided tour! Night-time Karaoke Bar Experience in Tokyo by Magical Trip will take you to the famous Izakaya alley in Shinjuku to get tipsy, then go to Karaoke and party hard with a local!
3. Watch Sumo Morning Practice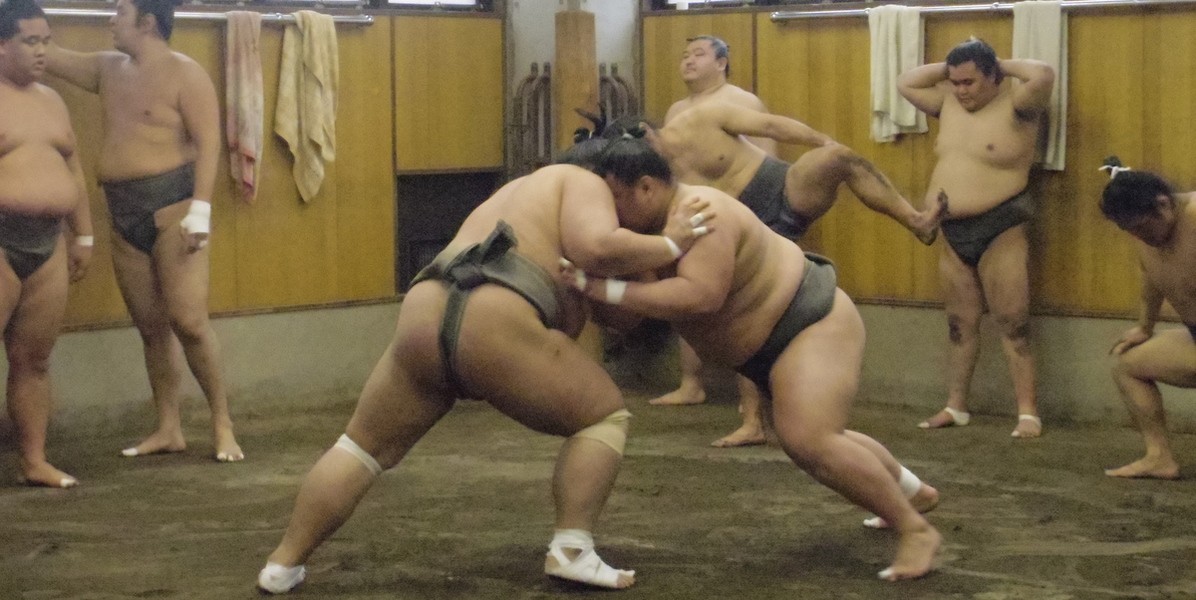 Watching the practice of Sumo wrestlers is as exciting as watching a live match. The Sumo Morning Practice Tour is one of the most exclusive and unique experiences to have in Tokyo!
▶ Book Sumo Morning Practice Tour Now!
4. Aquariums
Aquariums are one of top indoor entertainment facilities that people in all generations can be enjoyed. Tokyo has several aquariums where you can meet colourful fish and adorable sea animals such as jellyfish, dolphins, seals and penguins. Besides classic aquariums, there is also an unique style aquarium, Art Aquarium that displays countless goldfish with mesmerizing effects of light, sound and scent.
From the latest art aquarium to the dolphin show, check out the best aquariums you can find in Tokyo on the article below!
5. Japanese Tea Ceremony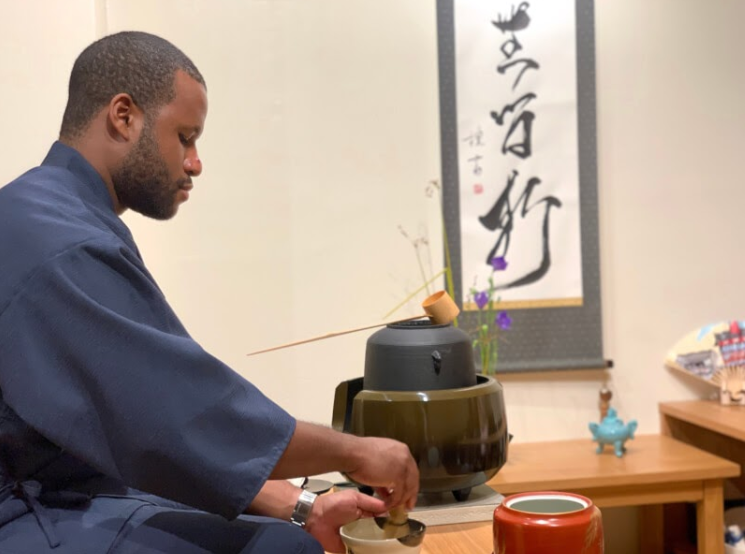 Bad weather shouldn't mean sacrificing your enjoyment of Japanese tradition and culture. An excellent way to spend a rainy day inside in Tokyo is through experiencing the Japanese tea ceremony. This ritual sheds light into Japanese values and customs. Get cozy with a cup of carefully prepared matcha and enjoy Japanese confections (wagashi) alongside it, as is traditional.
6. Warner Bros. Studio Tour Tokyo – The Making of Harry Potter
The long-awaited Warner Bros. Studio Tour Tokyo – The Making of Harry Potter is finally open in Tokyo now. In a space of approx 30,000 square meters, the immersive facility recreates the world of Harry Potter and Fantastic Beast films in a large scale, and visitors can explore the iconic film sets which were actually designed and produced by the creators of the film series.

Make sure to book your tickets in advance for the new Harry Potter theme park in Tokyo!
Booking ▶ Warner Bros. Studio Tour Tokyo – The Making of Harry Potter Ticket
Animal cafes are one of most popular places to visit in Tokyo in past years. It's an unique and rare place that guests can play and touch adorable animals while being in Tokyo. From Owls to Hedgehogs, there are several different animal cafes available in the central Tokyo today! Which animal is your favourite to hang out?
Owl Cafe in Harajuku
Hedgehog Cafe in Harajuku
Tokyo has numbers of great museums including arts, history, science and several unique ones featuring the modern cultures of Japan. There are also anime related museums which are pretty special in Japan. Here are some of unique museums which are trendy and popular in recent years!
teamLab Borderless
Opened as the very first digital art museum in the world back in 2018 summer, MORI Building DIGITAL ART MUSEUM: EPSON teamLab Borderless has been the hottest spot in town and extremely popular among tourists as a new style of entertainment. The teamlab borderless museum in Odaiba has closed its door in 2022, yet it's scheduled to be reopen in 2023 in a new location. So stay tuned!
teamLab Planets Tokyo
Along with teamLab Borderless, teamLab opened another digital art museum in Toyosu area, called teamLab Planets TOKYO DMM.com. The museum offers unique and mind-blowing body immersive experiences through seven digital art installations.
Book ▶ teamLab Planets Tokyo E-Tickets
Studio Ghibli Museum
Visit the Ghibli Museum, the themed park of Studio Ghibli characters and designs! Tickets are not available at the museum and must be bought in advance. They tend to sold out quickly because only the limited number of visitors can enter at once, however you can book the last minute tickets from the link below!!
Samurai Museum
If you are into Japanese Sengoku period (battle era), Samurai Museum is a perfect place to visit to learn Japanese history and the ancient Samurai culture deeper! Don't miss a chance to see the real Samurai armor and swords, or you can actually wear one with an additional charge!
info: https://www.samuraimuseum.jp/en/
You can find more museums in Tokyo from the link below
9. Cooking Classes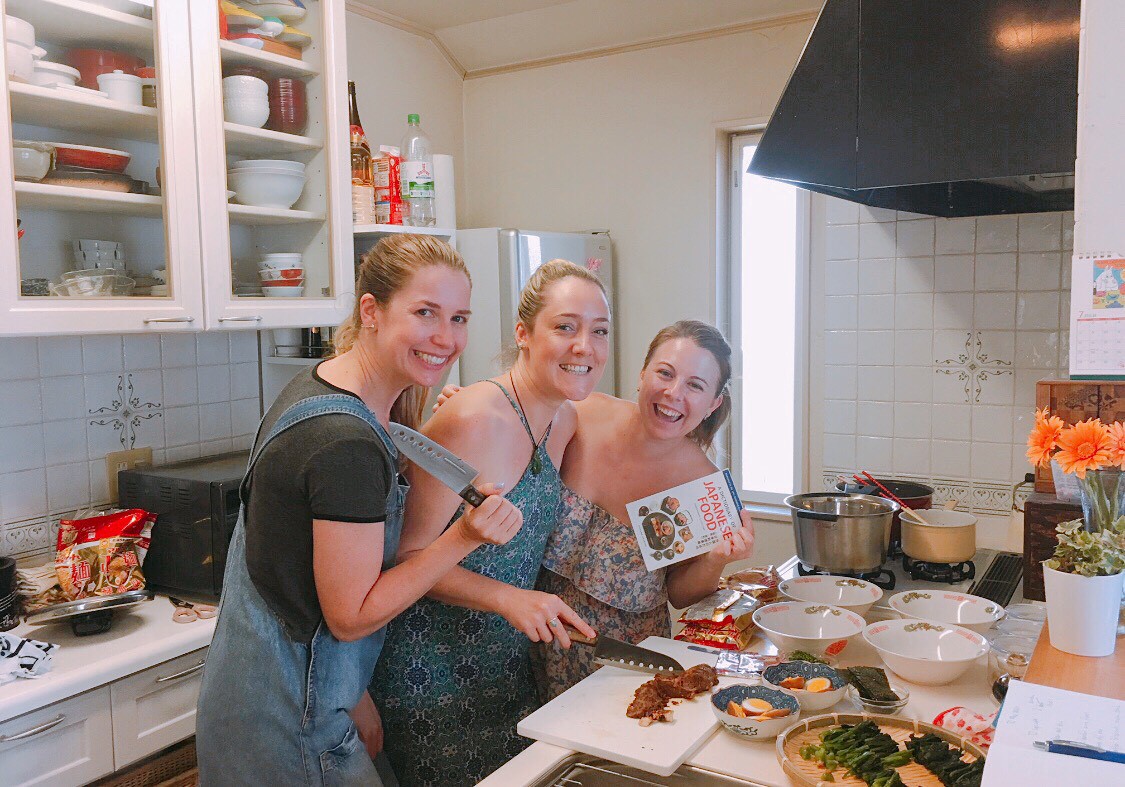 Love Japanese food?? How about cook them by yourself rather than eating at restaurants?? Lean how to make delicious Japanese dishes and take the recipe home so you can cook the dish for your family, friends and your loved ones back home! Here are the most recommended cooking classes available in Tokyo today!
Ramen Making
Ramen has become one of the most popular Japanese dishes worldwide along with Sushi and Tempura, and it's possible to make delicious bowl of Ramen on your own with your favourite toppings or make it to vegetarian or vegan option. Check out the link below for best Ramen cooking classes in Tokyo!
More info: Best Ramen Cooking Classes in Tokyo
Sushi Making
Various types of Sushi making classes are available in Tokyo including classic Nigiri Sushi, instagram-worthy Temari Sushi and Vegan/Vegetarian Sushi!
More Cooking Classes in Tokyo
Today, various cooking classes with many kinds of dishes are available from authentic Japanese dishes to colourful and Kawaii bento box! Click the link below to find your favourite cooking class in Tokyo!
▶ Best Cooking Classes in Tokyo | Book Online on airKitchen
10. Maid Cafe
Maid cafe should be on everyone's bucket list as it's very unique, strange but entertaining! And the best area to discover this quirky experience in Akihabara, the Mecca of Otaku indeed! Maidreamin is one of the top leading maid cafes in Tokyo, and you will surely have the most unique and geeky experience with cute maids!
11. Kintsugi Workshop
Have you heard of Kintsugi? Kintsugi (金継ぎ "golden joinery") is a traditional Japanese method of fixing broken ceramics with lacquer dusted or mixed with powdered gold, silver, or platinum. It's an art of repairing related to the philosophy of Sado (Japanese tea ceremony) to accept breakage as part of the object's history rather than disguising with something. There is some workshops in Tokyo where you can have a rare and unique Kintsugi experience. Join the activity and learn the traditional technique of repairing broken pottery. Recreate an art piece and take one and only Kintsugi art home as a special souvenir!
12. Sanrio Puroland
One of the most popular theme parks in Japan, Sanrio Puroland a.k.a. the Hello Kitty Theme Park is dedicated to cute and adorable Sanrio characters. If you are into Japanese Kawaii culture, or a fan of Sanrio characters such as Hello Kitty, Cinnamoroll, Gudetama, My Melody and more, Sanrio Puroland is a must-visit place. Sanrio Puroland is an indoor amusement park that can be fully enjoyed on a rainy day.
▶ Book Sanrio Puroland E-Tickets !!
13. Ninja Experience Cafe Asakusa
Ninja Experience Cafe Asakusa is a fun and unique cafe offering guests ninja experience. At Ninja Experience Cafe Asakusa, you can have a special training and play as a ninja by dressing up in the authentic ninja attire. Learn some ninja tricks and moves as well as how to use some classic ninja weapons such as shuriken and glowgun. Besides the activity, the cafe also offers special ninja-themed dishes and drinks. This unique ninja experience can be enjoyed both adults and kids even on a rainy day!
▶ Book Ninja Experience Cafe Asakusa!
14. Shopping Malls
Visiting a shopping malls or commercial complexes could be a great idea when it rains. You can enjoy shopping at a wide variety of stores gathering in one building as well as many dining spots. Some complexes have indoor entertainments such as cinema, theatre and amusement arcade.
Check out the best shopping complexes in Tokyo:
15. Play Japanese Drum "TAIKO"
Taiko is traditional Japanese instrument, and it's one of the best ways to immerse into Japanese culture by connecting with the sound of drums in energetic atmosphere. Taiko workshops are occasionally held in Tokyo and becoming popular among tourists today!
Recommended Activity ▶ Taiko (Japanese Drum) Experience in Tokyo
16. Manga Drawing
If you love reading Manga, you would definitely enjoy drawing one for yourself! Learn how to draw Manga from the professional manga artist, Nao Yazawa (teacher at Manga School Nakano)!
17. VR Experience
VR is a new entertainment that has been popular across the world today , and in Tokyo you can experience the latest VR programs. Take a chance to step into the virtual reality world and have a whole new game experience!
There are several VR spots in Tokyo. Check the attached link below for more information about the trendy VR spots in Tokyo!
Did you enjoy the list?? These activities are also recommended for sunny days for special experiences in Japan 😉 For more info about things to do in Tokyo, please check out these links below, too!
▽Related Articles▽
▼Editor's Picks▼
---