10 Best Sushi Making Classes in Tokyo
Best Japanese Cooking Classes in Tokyo : Sushi Making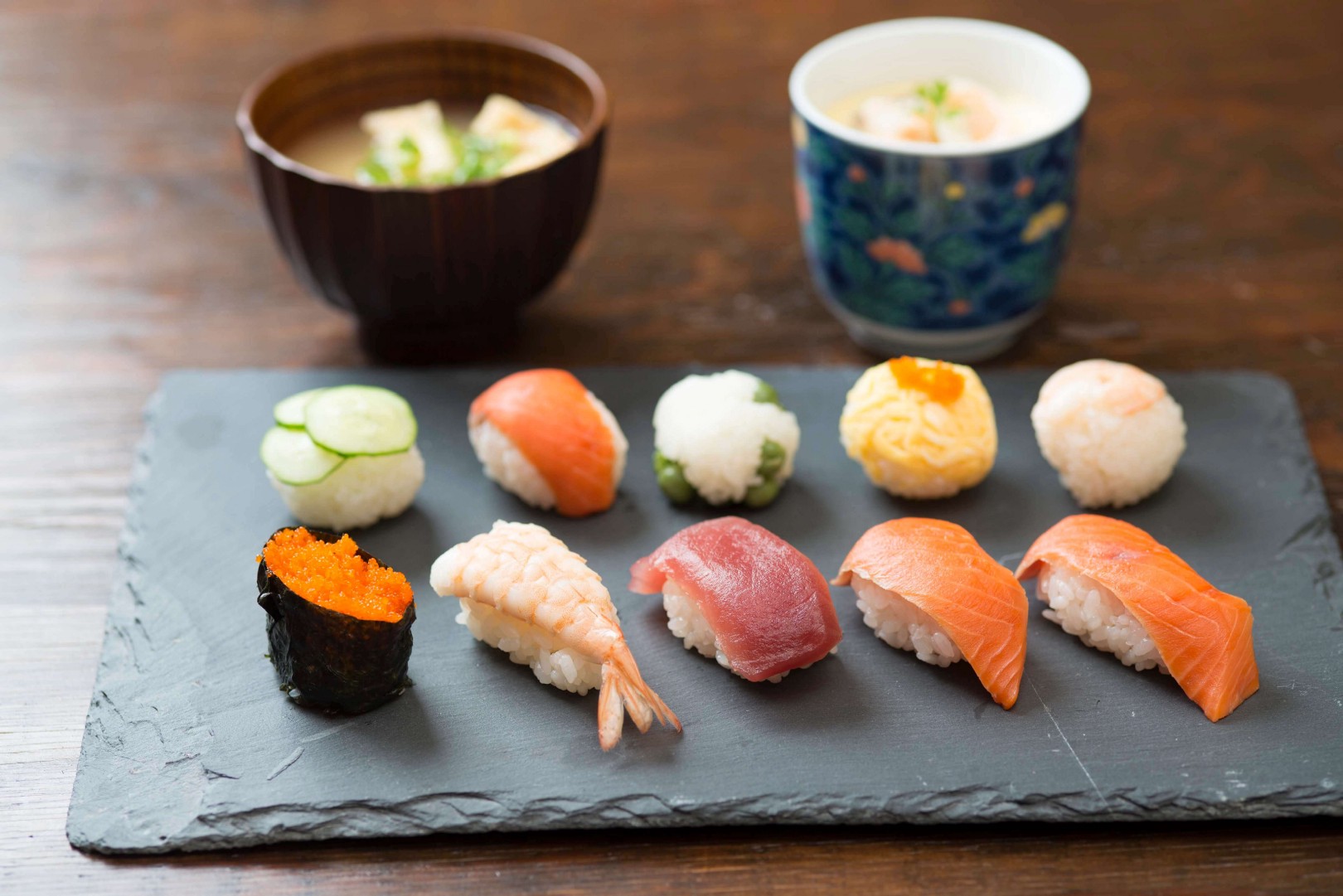 Japanese cooking classes are a very popular tourist activity today, and many of them are held across the country by English-speaking local teachers including Tokyo, Osaka and Kyoto. Cooking classes offer an amazing cultural and food experience as visitors can learn how to cook the dish and explore Japanese culture by interacting with a teacher, and of course, get to taste the delicious Japanese dish at the end of the class. If you wish to have an unique food experience while travelling in Japan other than eating at restaurants everyday, joining a cooking class is highly recommended!
A variety of Japanese cooking classes are available now including
Sushi
, Tempura, Ramen and home cooking dishes. Sushi is arguably the most popular Japanese dishes worldwide, and it's a popular choice of cooking classes among international tourists. In Tokyo, there are really a lot of Sushi making classes offering different types of Sushi making.
From unique and colourful Sushi art class to authentic Sushi lesson by a master chef, I have picked some of the best Sushi making classes in Tokyo!
*Please note that this article contains affiliate links.
1. Classic Sushi Making Class
One of the most popular cooking classes in Tokyo, the classic Sushi making class offers guests how to make three kinds of Sushi: Temari (ball-shaped Sushi), Nigiri (hand-shaped Sushi) and Gunkan Maki (Battleship Sushi) as well as authentic side dishes (Japanese omelette and miso soup) from scratch. You can also learn a lot about Japanese culture and history from the experienced teacher!

2. Tokyo Sushi Making Experience and Tsukiji Fish Market Explore Tour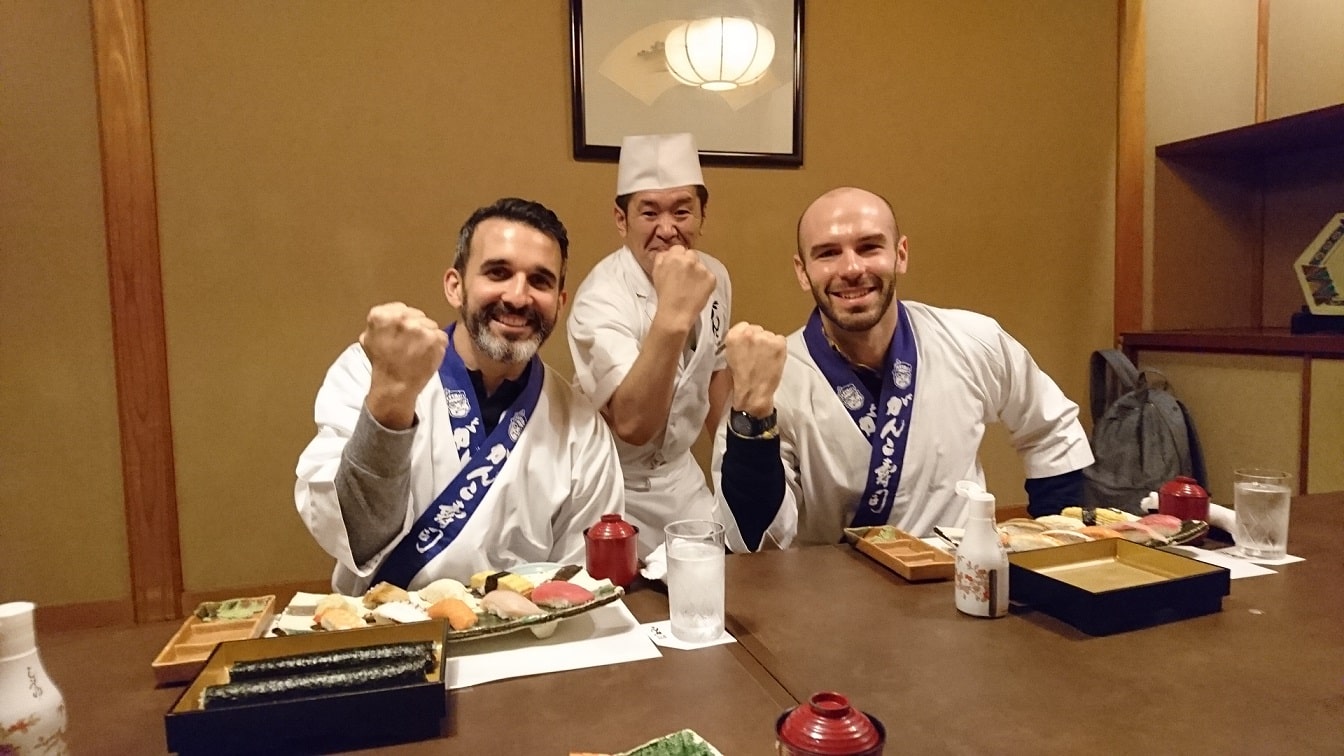 There are lots of nice Sushi making classes in Tokyo, and this Tokyo Sushi Making Experience and Tsukiji Fish Market Explore Tour gives you the chance to have an authentic cultural experience. Taught by a professional Sushi chef, you can cook several types of sushi with popular toppings such as tuna and shrimp.
Before the cooking class, this tour takes you to the famous Tsukiji Fish Market, where various stores and stalls selling ingredients and tableware purveyed by top restaurants are lined up. Let's have an unforgettable experience while learning more about sushi making, from the traditional way of making sushi to the ingredients and more! This Sushi making tour is served by s reliable Japanese tour company, Japan Wonder Travel.

3. Tokyo Sushi-Making Class at a 100-Year-Old Sushi Bar
This Sushi making class is uniquely host at the 100-year-old Sushi restaurant in Shinjuku area, Tokyo. The class is hosted by Kazuki, the owner of the Sushi restaurant, who has experience in giving a traditional Sushi making lesson to over 5,000 visitors from abroad. Through the class, you will learn how to make 5 types of sushi including nigiri sushi and tamagoyaki sushi as well as 2 methods of shaping sushi: kotegaeshi and tategaeshi. At the end of the class, you'll have Sushi lunch together and has opportunity to ask questions about Sushi.

4. Homemade Sushi Making Class in Tokyo
Do you want to learn how to make Sushi with home-cooking style? then this Sushi making class is perfect for you! At the class, you'll learn how to make various types of Sushi such as nigiri, hosomaki (thin roll), and California roll as well as miso soup. The host will give you tips for how to prepare Sushi and what kind of ingredients to choose.

5. Sushi Making Class by a Professional Chef
The Sushi class is held at a real upscale Sushi restaurant in Meguro area, Tokyo, and led by a professional Sushi chef who has over 35 years chef experience. You can go behind the counter and learn how to make Sushi using authentic cooking tools and the finest seafood products from all over Japan which are carefully selected by the chef! (Review: Sushi Making Class in Tokyo by a Professional Sushi Chef)

6. Fun and Delicious Temari Sushi Making
Temari Sushi (ball-shaped Sushi) is a type of Sushi which is cute, colourful and easy to make. It's a perfect dish for home party or to cook with friends, family and even small kids. The Temari Sushi Making Class offers guests traditional Japanese costumes, and how to create beautiful Temari Sushi art with delicious miso soup and green tea. The class takes place near Meguro Station, which is very accessible from Shibuya area.

7. Sushi Master's Private Lesson at Tsukiji Market
Wanna join an authentic Sushi class? This private Sushi lesson offers you an opportunity to learn how to make Sushi from the professional master chef! The class is held at one of the renowned restaurants in the famous Tsukiji Market, and guests can learn how to make Nigiri Sushi (hand-shaped Sushi) and Maki Sushi (rolled Sushi) behind the counter of the restaurant as if they become real Sushi masters!

8. Art Sushi & Mochi Making Class
If you are into instagram-worthy food, this class is a perfect choice! The art Sushi roll and Mochi workshop offers an unique Japanese cooking experience in making food art. Learn the magical skill from the master of Sushi roll art and enjoy tasting colourful Sushi and Mochi after the lesson! The class is held in the heart of Tokyo, around Tsukiji and Ginza area.

9. Colourful Veggie Sushi for Vegan & Vegetarian
Even if you don't eat seafood, you can still enjoy making Sushi! A colourful and healthy veggie Sushi making class offers 2 types of Sushi lesson: Oshizushi (Pressed Sushi) & Gunkan Maki (Battleship Sushi) including how to prepare Sushi rice and use special cooking tools. The colourful Sushi made with seasonal vegetables is totally photo-worthy! The class is held near Minami Senju Station, only 5 mins away from Asakusa Station.

10. Wagyu Sushi Making
If you are a meat lover rather than seafood, how about making Sushi with Wagyu beef?? This unique cooking class in Tokyo offers an unique experience in making three kinds of gourmet Japanese dishes: Wagyu Beef Sushi, Udon noodle and Tempura by a friendly and welcoming Japanese couple in homey atmosphere. At the end of the class, the teacher will write your name in Japanese calligraphy as a special souvenir!

-Online Cooking Class
You can attend a cooking class while being away from Japan with airKitchen LIVE, private online cooking classes hosted by teachers from Japan and around the world! You can use online communication tools such as Zoom and Skype, and lean how to cook traditional dishes and communicate with teachers safely from home. Click the link below to check online cooking classes available today!
>>Find more Sushi making classes in Tokyo!
Thanks for reading! Which Sushi making class in Tokyo do you wanna join most?? If you wish to have an unique food experience, I'd highly recommend you to join one!
▽This Complete Sushi Guide introduces all about the authentic Japanese sushi▽
For more information about cooking classes and food activities in Tokyo, please check out these articles, too!
▽Related Article▽
▼Editor's Picks▼
---