20 Best Cooking Classes in Tokyo!
Best Japanese Cooking Class in Tokyo: Sushi, Ramen, Vegetarian Dish and more!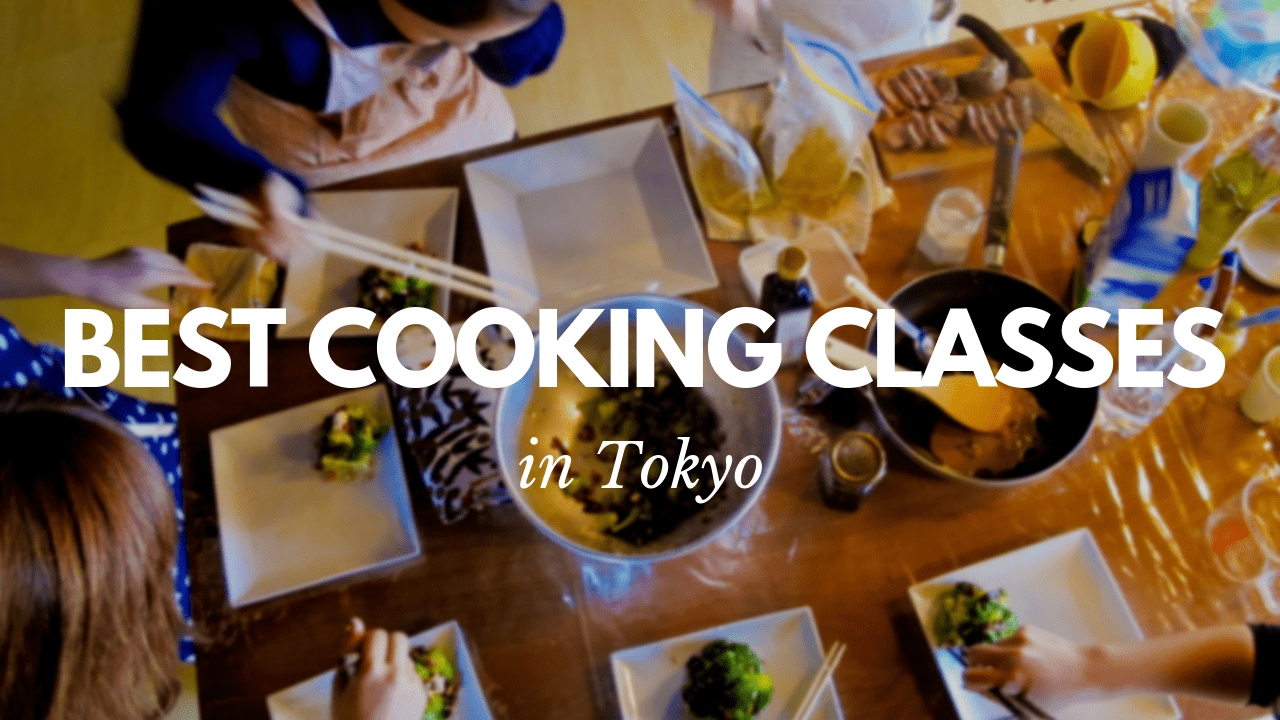 Japanese food is hugely popular worldwide lately since it's tasty and healthy, and actually many Japanese dishes are much easier to make than you imagine! How about learning how to make your favourite Japanese dishes while you are travelling in Tokyo, and bring the cooking skill and enjoy your own Japanese dishes back home??
Today, I'd like to introduce some of cooking classes in Tokyo with various kinds of Japanese dishes such as Sushi, Ramen, Tempura, etc. Some of cooking classes are available for for halal and vegan/vegetarian, too. If you are into cooking or simply love eating, these could be a perfect way to spend a day in Tokyo!
1. Sushi Making Experience & Tsukiji Fish Market Explore Tour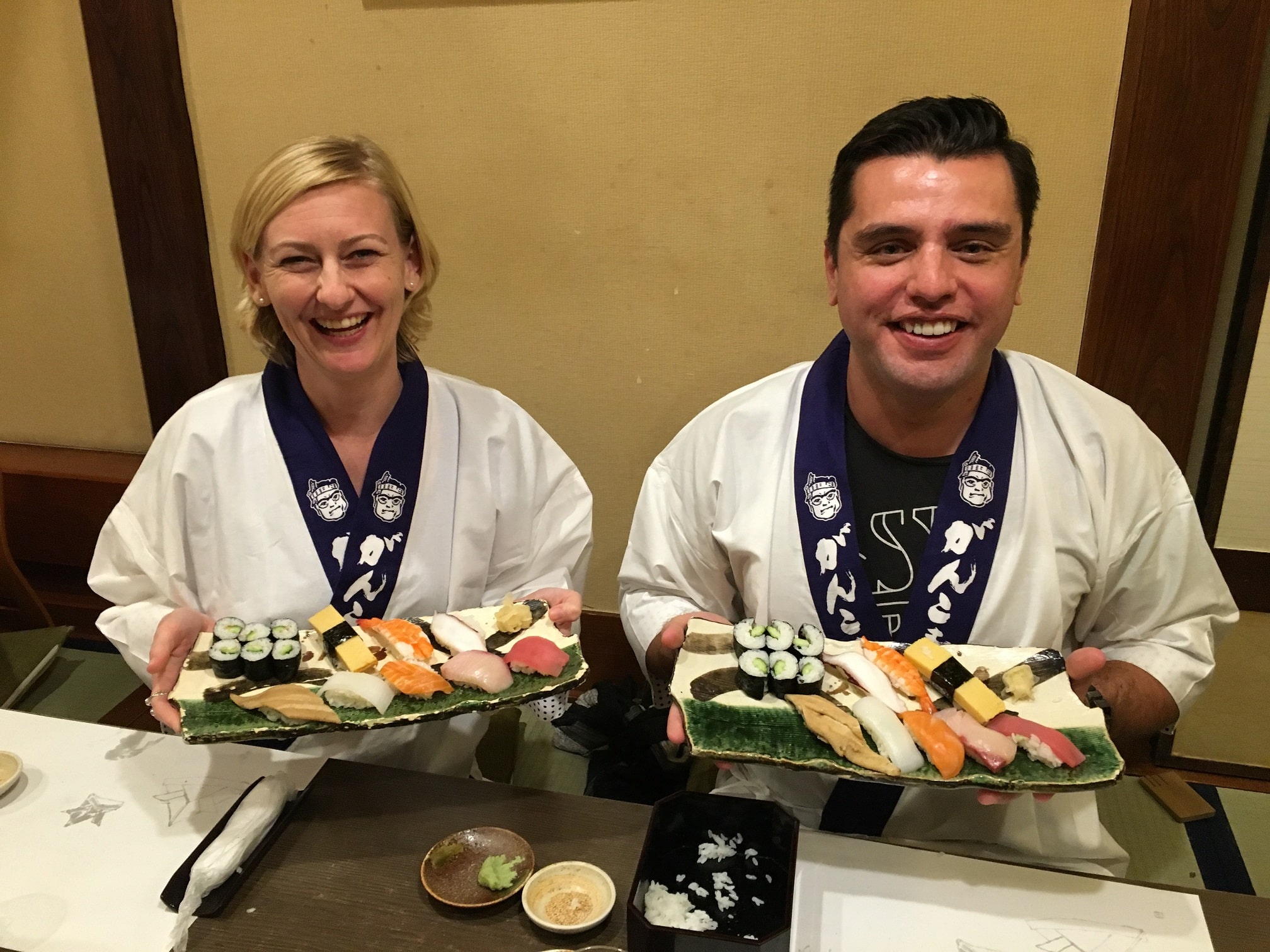 There are a variety of cooking classes featuring Japanese food in Tokyo, and sushi
There are many different culinary experiences available in Tokyo, but making sushi is the genre that should be prioritized above all others. Sushi is the most popular Japanese food among international tourists, and true sushi making can only be done in Japan. In this sushi making class, a professional sushi master will teach you how to make sushi in person. What makes this even more special is that it also includes a Tsukiji Fish Market tour. A friendly guide will introduce you to recommended restaurants, cookware stores, and various other food vendors.

2. Gyoza & Ramen Cooking Class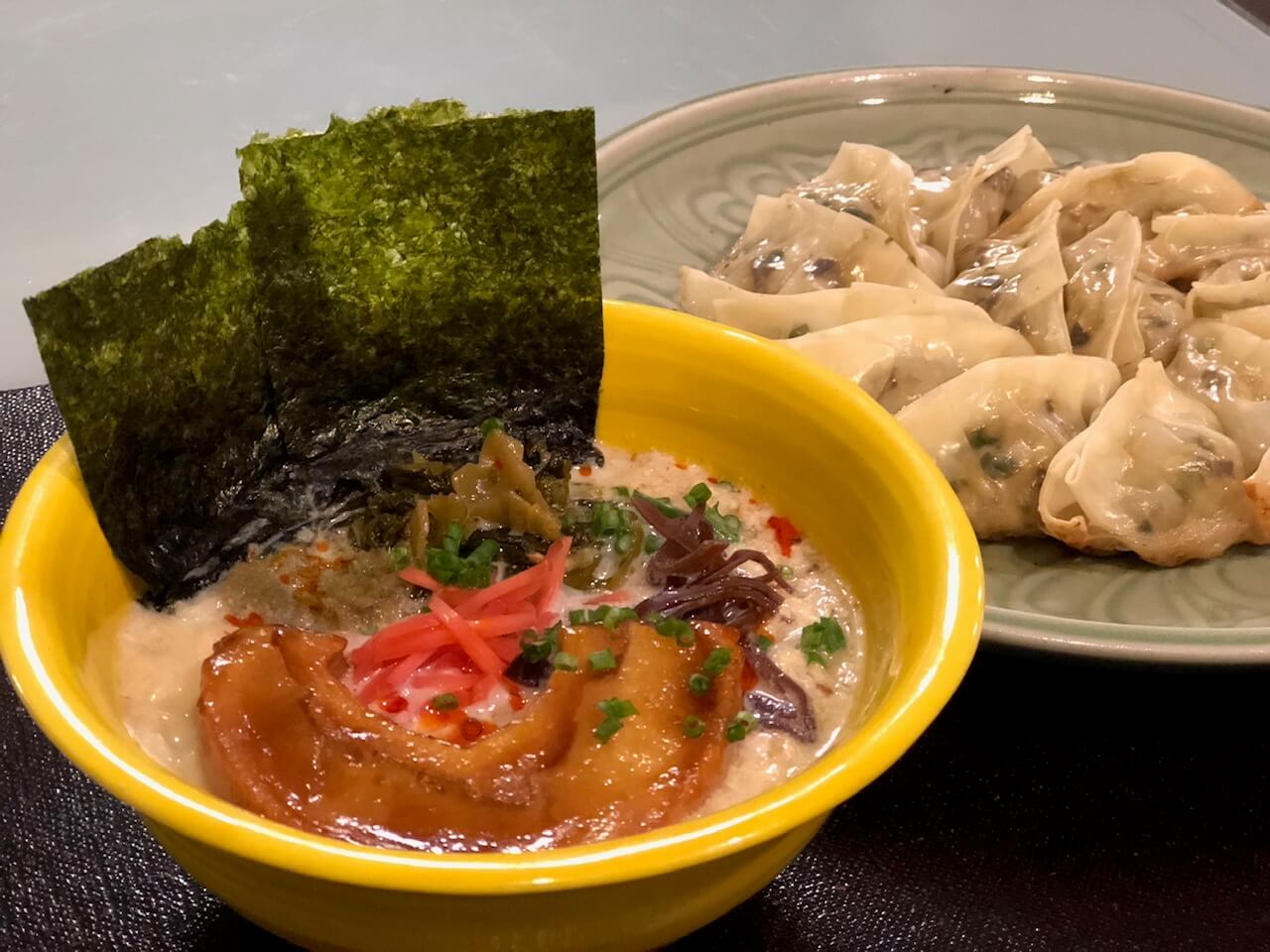 Ramen has become the most popular Japanese dish among tourist in recent years, and Gyoza (pan fried dumpling) is definitely the next Japanese dish to become a thing. In this cooking class, you can learn how to make both dishes with authentic way! The class is held near Tsukiji Fish Market, known as "Japan's Kitchen".

▶ Check out more Ramen cooking classes in Tokyo
3. Sushi Making Class by Professional
Have an extraordinary food experience by attending a Sushi making class held in a real Sushi restaurant by a professional Sushi chef! Make Sushi with the finest seafood products and learn the technique from the great Sushi master with a 35 years experience! (Review: Sushi Making Class in Tokyo by a Professional Sushi Chef)

4. Handmade Udon with Tempura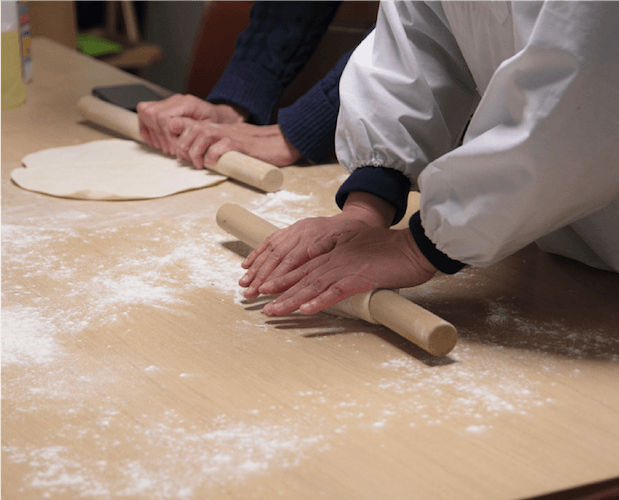 Udon is traditional Japanese white wheat noodle, and one of the most popular Japanese dishes. You can learn how to make Udon from scratch with special tools by kneading & cutting the dough and making soup with dashi stock as well as seasonal vegetable Tempura served on the side.The class also offers calligraphy writing of your name in Kanji letters as a souvenir 😉

5. "Wagashi" Traditional Japanese Desserts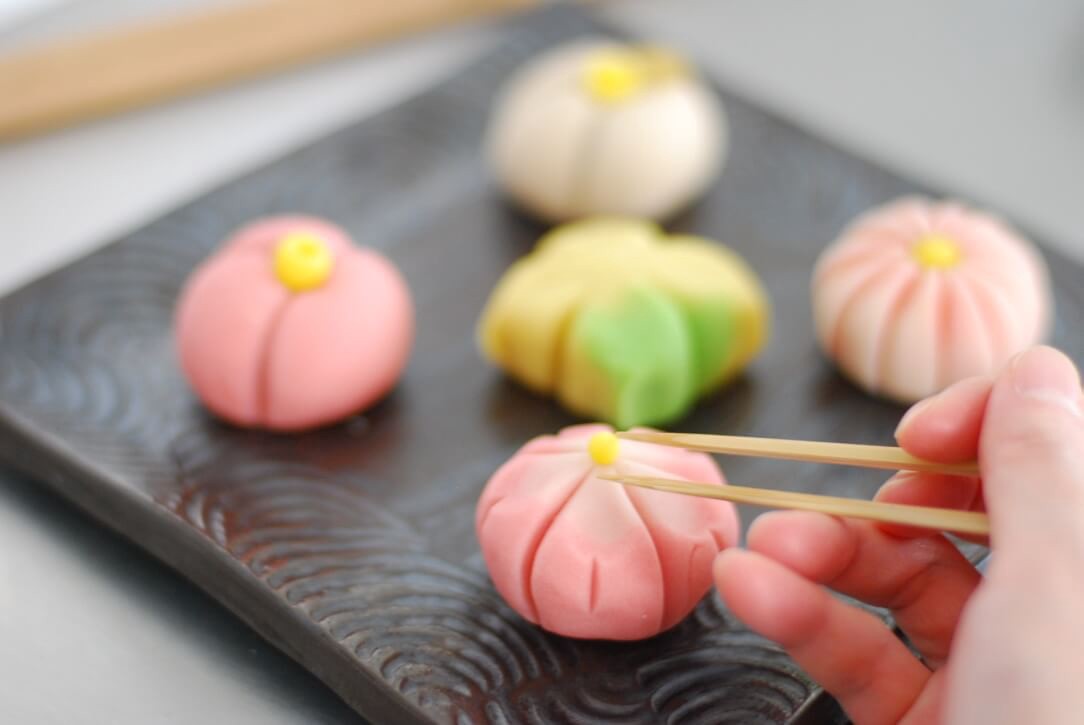 Learn the special technique to make beautiful "Wagashi" the traditional Japanese confectionery. Not only the delicate taste, but they look so beautiful that you wouldn't wanna eat! Make sure to take a lot of photos 😉

6. Colorful Sushi and Tea Ceremony
With host Yukiko, learn how to make three different types of beautiful and colorful sushi. You'll enjoy your sushi with miso soup, before experiencing the traditional Japanese tea ceremony with matcha.This intimate cultural experience is not to be missed!
▶ Check out more tea ceremony experiences in Tokyo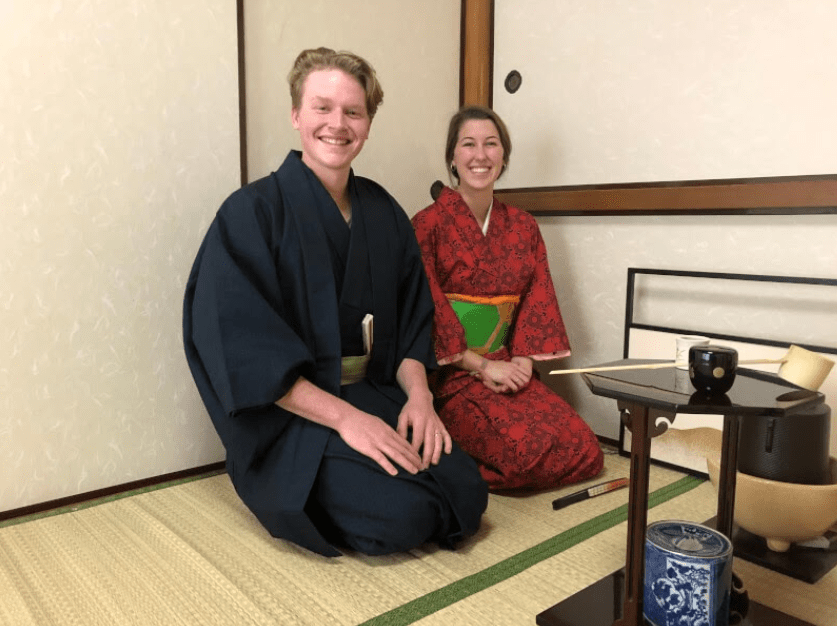 7. Make Your Own Sushi
Enjoy making Sushi in two different styles: Nigiri (hand-shape) and Temaki (roll) with traditional Japanese side dishes and miso soup. Make a Sushi art and learn Japanese food culture and history!
8. Home-style Vegetarian or Meat Gyoza with Sweet Mochi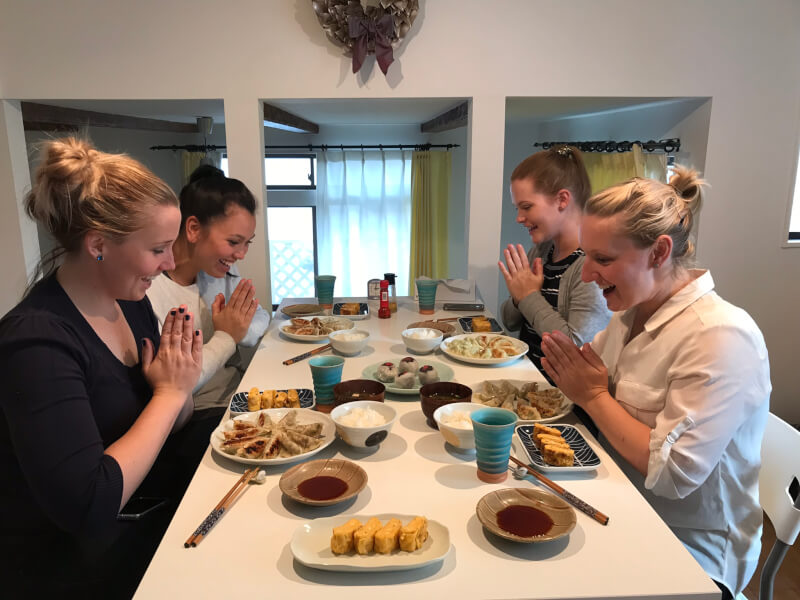 Gyoza (Pan-fried Japanese dumplings) can be enjoyed with meat or vegetables, and it's really enjoyable dish to make, especially with friends! Make delicious Gyoza dumpling from scratch with some traditional Japanese side dishes and sweet Mochi with strawberries as a dessert!
▶ More Gyoza cooking classes available in Tokyo!
9. Tsukiji Fish Market Tour and Sushi Roll Class
The great combo tour! Visit Tokyo's kitchen, Tsukiji Fish Market before its relocation in October 2018, and have Japanese cooking class! If you are looking for something more than just eating delicious Japanese cuisine at restaurants during your stay in Japan, join the tour and have the fulfun food experience!
10. Izakaya Style Japanese Cooking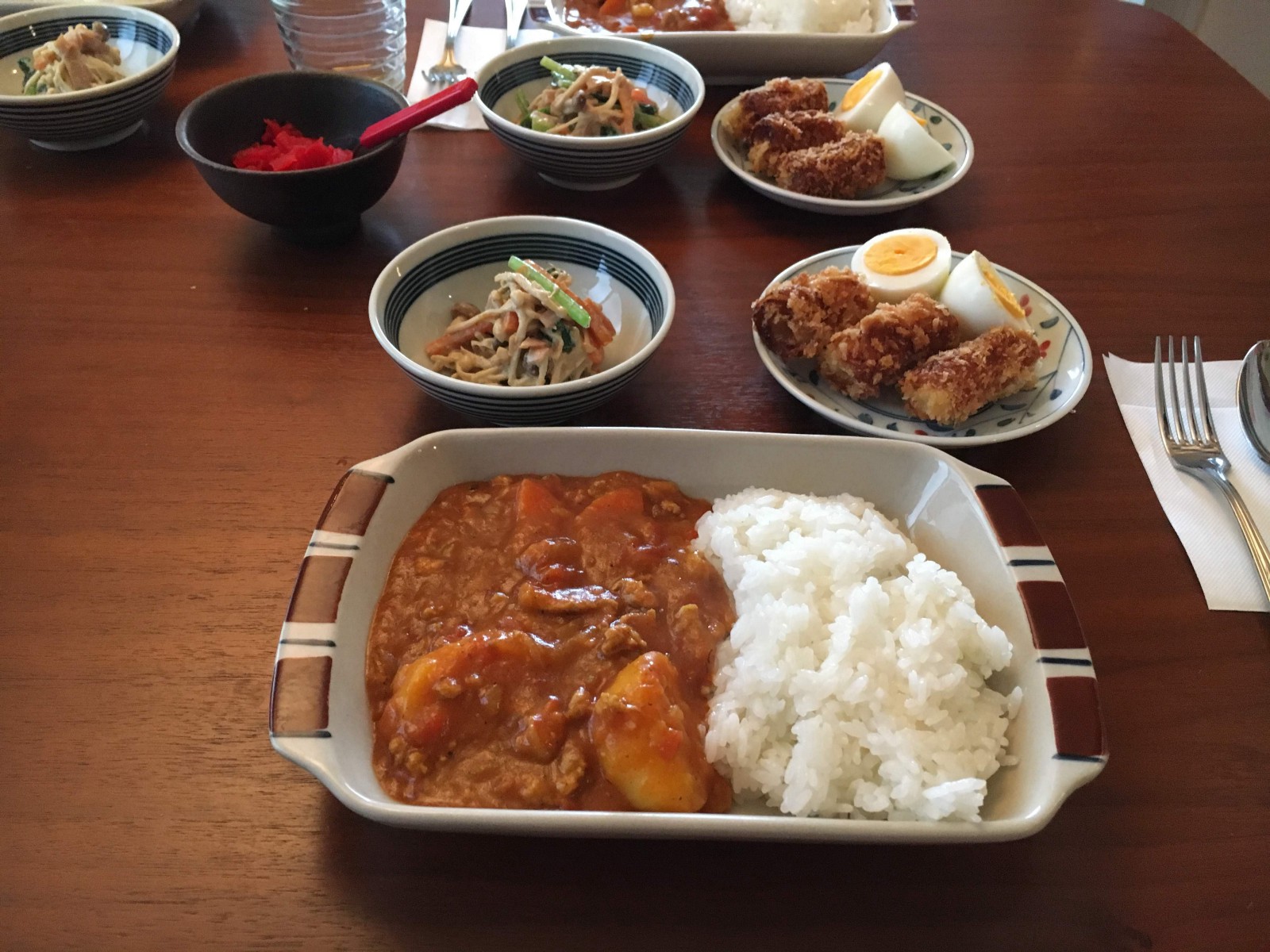 Easy, fast and tasty! The best way to learn Japanese food! Learn Japanese "Izakaya style" home cooking from the local teacher, and take his secret recipes home 🙂 The class is held in the heart of Shinjuku district, which is the most popular neighbourhoods in Tokyo!!
Review: Delicious Japanese Home Cooking Class in Shinjuku Tokyo!
>> Click HERE for more details about the cooking class!
Use promo code "GRDA-2RHM" and get discount for the Izakaya Style Home Cooking Class!!
11. Soba Noodle Making
Soba is a popular traditional Japanese noodle, and one of the must-try Japanese dishes for everyone! Make your own Soba noodle with special cooking tools and learn how to make Japanese soup stock from scratch. Of course, you can taste the freshly made Soba for yourself after the class!
12. Anime Characters Lunchbox Class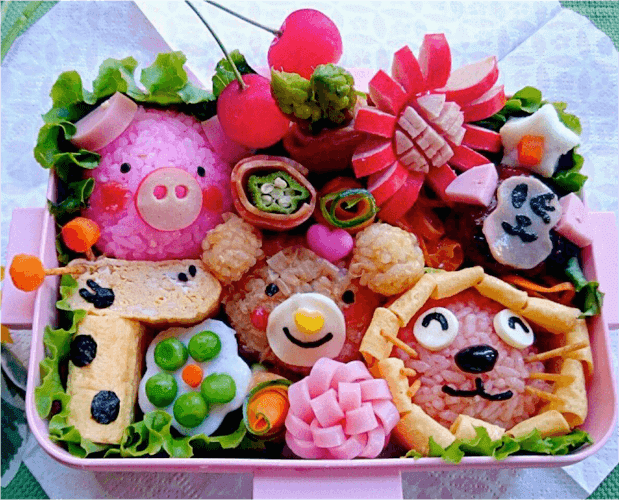 Colourful bento box making is a wonderful cooking experience for both adults and kids! Decorate the bento box with cute anime characters, and make sure to take a lot of photo before eating!
▶ Check more Bento cooking classes in Tokyo!
13. Secret to daily BENTO life
Let's make the delicious, healthy and beautiful box of Bento! You can learn how to make a well-balanced perfect bento box using various ingredients with the secret recipe.
14. Crispy Tonkatsu Teishoku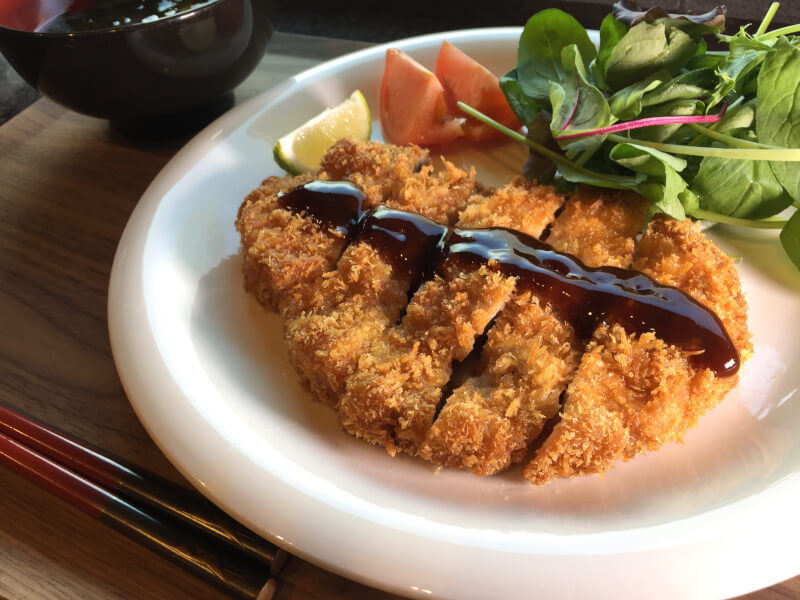 One of the must-try Japanese home-cook dishes, Tonkatsu is a Japanese style breaded deep fried pork cutlet. It's crispy, juicy and really tasty! Enjoy freshly fried Tonkatsu dish with homemade miso soup and side dishes. The class is held near Shibuya (only 10 mins by train)!
15. Okonomiyaki Making
Japanese Pizza a.k.a. Okonomiyaki is becoming hugely popular among foreign travellers! It's known as the soul food of Osaka and its actually perfectly suitable for home cooking 😉 The best way to enjoy Okonomiyaki is to cook and share with friends!
16. Design SUSHI ROLL & MOCHI Workshop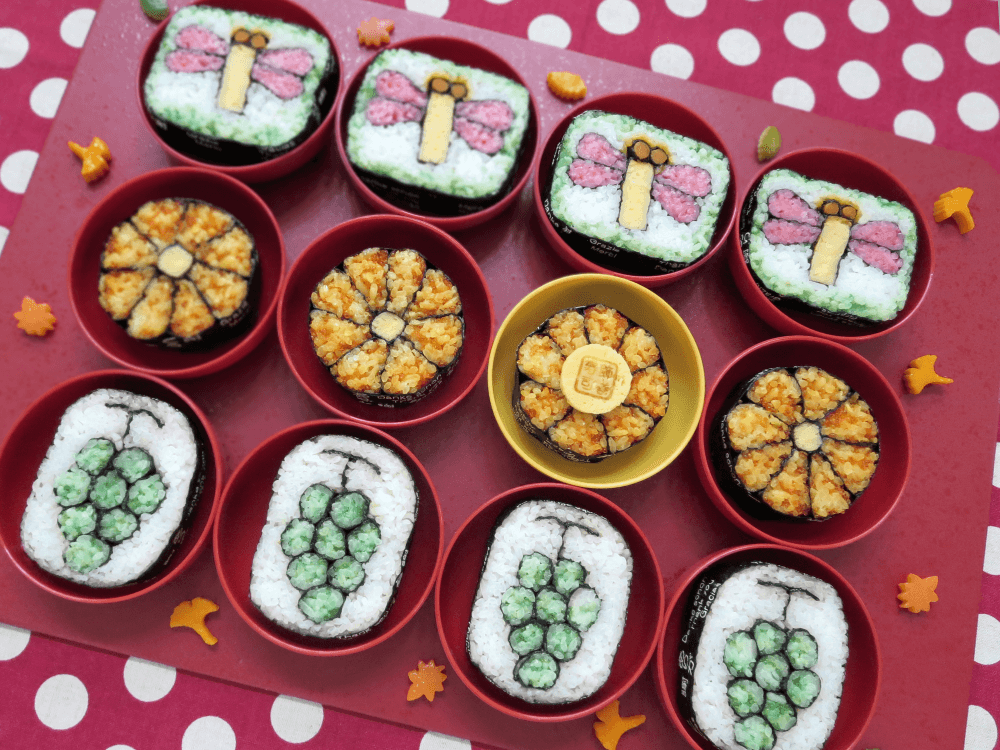 Don't just make Sushi, but play with it! The Design Sushi Roll & Mochi Workshop allows you to create creative, colourful and photo-worthy Sushi dishes!
17. Japanese Style Breakfast
Have you tried Japanese breakfast?? Enjoy making the authentic Japanese style breakfast from scratch such as miso soup, Onigiri (rice ball) and rolled Omelette in Asakusa area.
18. Colourful Veggie Sushi Cooking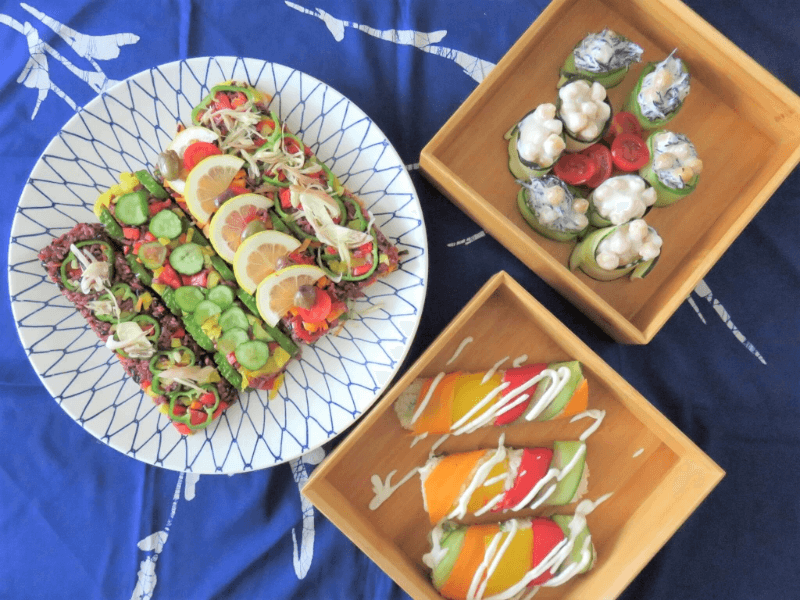 Make healthy, colourful and Kawaii veggie Sushi in Asakusa, Tokyo! Two types of Veggie Sushi (Oshi Sushi & Gunkan Sushi) are served with seasonal vegetables.
19. Vegan Sushi Making
Who said Sushi is not for Vegans?? Vegan Sushi is now available in the heart of Tokyo! And it's as tasty and beautiful as the regular Sushi. Use your creativity and make your own colourful vegan Sushi with healthy ingredients! Deliciousness, guaranteed 😉
20. Shojin Ryori
Are you vegetarian?? Nowadays, it's not hard to find vegetarian options here in Tokyo, and there are several cooking classes, too! Shojin ryori is the traditional cuisine that was developed in Buddhist monasteries in Japan, and it's a perfect option for vegans and vegetarians. The teacher uses organic ingredients as much as possible for this cooking class.
-Online Cooking Class
Due to the COVID-19 pandemic, travelling to Japan and attending a cooking class might be difficult for the time being. However, you can attend a cooking class while being at home with airKitchen LIVE, private online cooking classes hosted by teachers from Japan and around the world! You can use online communication tools such as Zoom and Skype, and lean how to cook traditional dishes and communicate with teachers safely from home. Click the link below to check online cooking classes available today!
▼ Find more cooking classes in Tokyo▼
▼Best Sushi Making Classes in Tokyo▼
▼Best Ramen Making Classes in Tokyo▼
Did you find a cooking class of your favourite Japanese food?? For more interesting activities available in Tokyo, why don't you check out these articles below, too!
▽ Related Articles ▽
▼ Editor's Picks ▼
---