5 Best Ramen Making Classes in Tokyo
Best cooking class in Tokyo: Ramen and Gyoza making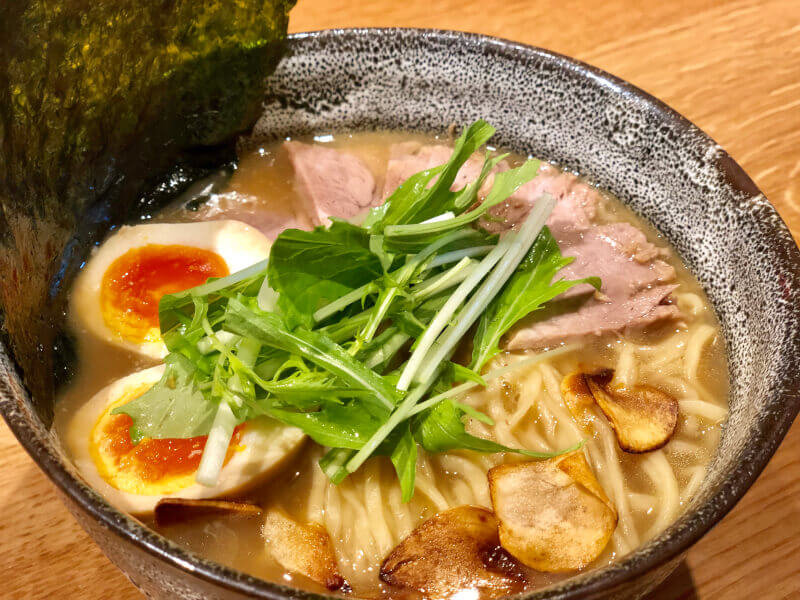 Cooking class is becoming highly popular among foreign visitors today as it offers not only delicious Japanese food experience but also an opportunity to learn genuine Japanese culture through the cooking. Various kinds of cooking class are available in Tokyo today and guests can learn how to cook popular Japanese dishes such as Sushi, Bento and Wagashi making.
Ramen is one of the most popular Japanese dishes worldwide, and now numbers of Ramen making classes are held in Tokyo offering unique cooking experiences. Some of the Ramen cooking classes offers Ramen making from scratch including making noodle dough based on original recipes, and some include Gyoza making, which is a dumpling filled with pork and vegetables and a significant side dish served with Ramen noodles. In this article, I have listed some of the most recommended Ramen Making classes in Tokyo!
If you love Ramen, you should definitely learn how to cook, take the recipe home and make DIY Ramen back home for your family or friends 😉
*Please note that this article contains affiliate links.
---
-Online Cooking Class
Due to the COVID-19 pandemic, travelling to Japan and attending a cooking class might be difficult for the time being. However, you can attend a cooking class while being at home with airKitchen LIVE, private online cooking classes hosted by teachers from Japan and around the world! You can use online communication tools such as Zoom and Skype, and lean how to cook traditional dishes and communicate with teachers safely from home. Click the link below to check online cooking classes available today!
1. Make Your Own Noodles from Scratch !
In this Ramen cooking class, you can have an unique experience with making Ramen from scratch including noodles, broth and delicious toppings with a friendly teacher. You'll also learn how to make Gyoza dumplings then cook them pan-fried to be juicy and crispy! The class is held in Tsukiji area, known for the former fish market and easy access to many locations in central Tokyo. Vegetarian option is available, too!
2. Ramen from Scratch, Gyoza & Yokan Dessert
The class offers an unique Ramen making from scratch including making noodle dough, soup and a delicious side dish, Gyoza dumplings in a cozy atmosphere. Besides, a traditional Japanese dessert, Yokan making is included with an original recipe with Avocado infusion. The class has a vegetarian option.
3. Homemade Ramen and Gyoza Cooking Class
Get the secret recipe from the Ramen master! This Ramen making class in Tokyo is held by the teacher who used to work for Ramen restaurant in Japan for 10 years! You can learn how to make an authentic Ramen at home including soup stock, toppings and Gyoza dumpling as a side dish.
4. Authentic Ramen that Can be Made at Home
If you think making noodle from scratch might be a hard job, then this class is a perfect option! The class offers how to make simple and authentic Ramen at home using fresh noodles, but is more concentrated on how to make rich and flavourful soup broth and toppings including Chasiu (braised pork belly) from scratch. Get the authentic Japanese home-cooking recipe in the class!
5. Vegetarian Ramen and Gyoza Pizza in Shibuya!
Ramen and Gyoza are usually not vegetarian-friendly, yet vegetarians/vegans can fully enjoy this Ramen and Gyoza dumpling class held in Shibuya district. The dishes are made with the teacher's original recipe using fresh and dried vegetables.Vegetarian Ramen is served with Soy milk and Miso paste, and Gyoza dumpling is filled with various vegetables.
Find more Ramen making classes in Tokyo!
>>Best Ramen Cooking Classes in Tokyo
Looking for cooking classes in Tokyo with other Japanese dishes?? Then check all the cooking classes available in Tokyo today!
>>Best Cooking Classes in Tokyo
---
▽Check out the best ramen restaurants all over Japan!▽
Thanks for reading! If you are looking for more unique food experiences in Tokyo, you may enjoy reading these articles, too!
▽Related Articles▽
▼Editor's Picks▼
---