10 Best Ramen in Tokyo
Must-eat Ramen in Tokyo from Ichiran to Ippudo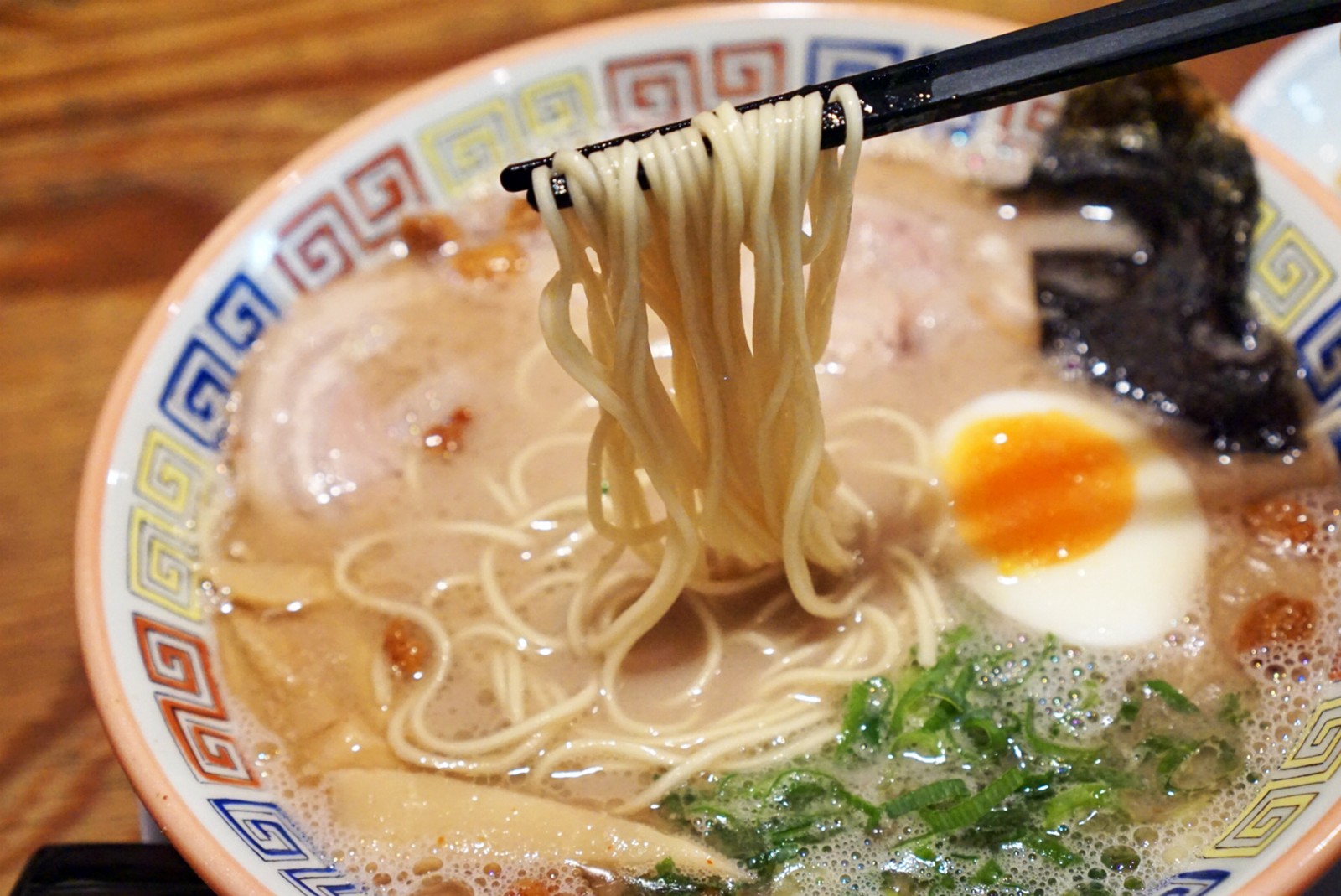 Ramen is the best known and popular Japanese food worldwide. There are countless ramen spots in Tokyo, and here are 10 best ramen restaurants in Tokyo from Ichiran to Ippudo Ramen.
Ramen should be added to your lunch or dinner list while staying in Tokyo. There are numerous Ramen restaurants in Tokyo and they are very competitive. It is said about 3,600 Ramen restaurants opens per a year. On the other hand the number of the Ramen restaurants which close is the almost same.
We believe it is valuable to select reputable Ramen restaurants. Today, I'd like to introduce 10 best Ramen restaurants in Tokyo which are highly valued by both domestic and international people.
1. Ichiran
Ichiran (一蘭), which is known as the king of Tonkotsu (pork based broth) Ramen, is one of the most popular Ramen restaurants in Tokyo. Ichiran has numerous chain stores in Tokyo, and the branches in Shibuya are especially visited.
2. AFURI (Shibuya area)
AFURI (阿夫利) is a trendy Ramen restaurant loved by Tokyoites, serving its healthy Ramen at 8 spots in Tokyo. AFURI uses the finest ingredients such as meat, seafood, regional fresh vegetables and pure spring water from Mt Afuri in Kanagawa Prefecture.
3. Nagi (Shibuya area)
Nagi (すごい煮干ラーメン凪) is a top-rated Ramen restaurant in Tokyo serving original soup based on over 20 kinds of dried sardines. The branch in Shibuya is open until late at night, and those in Shinjuku are open 24 hours (it never closes.) Just try the rich taste of the dried sardines broth.
4. Kyushu Jangara Ramen (Harajuku area)
Kyushu Jangara Ramen (九州じゃんがららあめん) is a popular chain Ramen restaurant in Tokyo. Its specialty is Tonkotsu (pork based broth) Ramen originated in Kyushu. You can enjoy the mild poke broth integrated with various vegetables.
5. Menya Musashi (Shinjuku area)
Menya Musashi (麺屋武蔵) is located in Shinjuku, one of the best Ramen towns in Tokyo, and over 10 chain stores in Tokyo metropolitan areas. Menya Musashi's ramen is made with the ideally blended soup with chicken, pork and fish broth. The bowls of Ramen can never be completed without generously topped ingredients such as chunks of pork belly and a half-boiled egg.
6. Shinjuku Gyoen Ramen Ouka (Shinjuku area)
Shinjuku Gyoen Ramen Ouka (新宿御苑らーめん桜花), located near the famous Tokyo's nature symbol Shinjuku Gyoen Park, serves quality Vegan and Muslim friendly Ramen. Its Ramen's broth is based on fish mixed with vegetable.
7. Ramen Yoroiya (Asakusa area)
If you want to eat a Tokyo's traditional Shoyu (soy sauce based broth) Ramen, it's highly recommended to visit Yoroiya (与ろゐ屋) in Asakusa. The finest Shoyu Ramen is served with the rich-tasted broth mixed with chicken, pork, dried sardines and so on.
8. Ippudo
Ippudo (一風堂) is also one of the most appreciated Tonkotsu Ramen restaurant in Tokyo, which is originally established in 1985 in Fukuoka prefecture. It has over 10 chain stores in Tokyo and more all over Japan. There are two specialties: the regular Shiromaru (白丸) and the hot-tasted Akamaru (赤丸).
9. Ginza Kagari (Ginza area)
Ginza Kagari (銀座 篝) serves a unique Ramen "Tori Paitan Soba" with creamy white soup made from chicken broth is completed with the fresh toppings such as seasonal vegetable and a slice of chicken. Hit the hidden gem in Ginza!
10. Fuunji (Shinjuku area)
Fuunji (風雲児) is one of the most popular Tsukemen style Ramen restaurants in Tokyo. The Tsukemen is served with thick noodles and aromatic soup made with chicken and fish. For advanced Ramen lovers, it's really recommended to try this style in the Tokyo's busy town Shinjuku.
▽Check out the best ramen restaurants all over Japan!▽
▽Want to enjoy Ramen midnight?▽
For more info about Japanese Ramen and other popular food, check these articles below!
▽ Related Articles▽
▼ Editor's Picks▼
---