TeamLab Planets Tokyo in Toyosu
TeamLab Planets Tokyo: the ultra futuristic digital art museum in Toyosu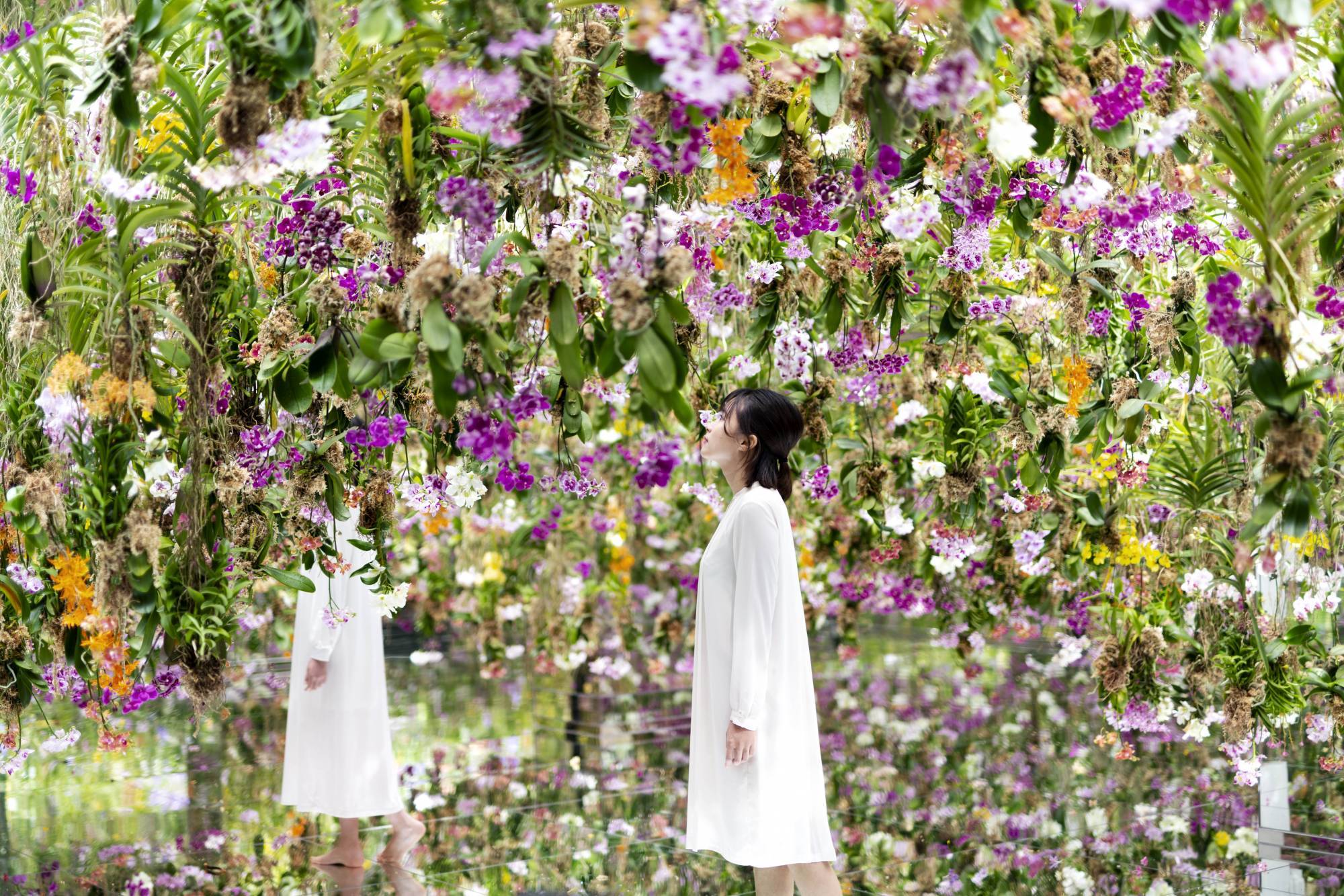 Since its first open four years ago the teamLab Borderless, the world's first digital art museum created by the ultra technologist art group TeamLab, have been a complete success attracting people from all over the world. The futuristic and progressive museum "MORI Building DIGITAL ART MUSEUM: EPSON teamLab Borderless" in Tokyo have been one of the most hot spots in Tokyo in the past years, loved for tourists and locals.
In August 2022, with Japan still closed to tourism, teamLab Borderless closed its doors as a new, larger museum will be built in a new location. However, the reopening is scheduled for summer 2023. The good news for those who are planning a trip to Japan in the coming months and would like to enjoy the teamLab orderless is that there is another museum in Tokyo, the teamLab Planets less well known but equally beautiful and exciting! The museum was scheduled to close in 2022, but has been extended to 2023.
Never heard of this museum? Stay here and find out more about teamLab Planet and why it's worth a visit!
<<Click HERE to Book teamLab Planets TOKYO in Toyosu Now!!>>
teamLab Planets
In summer 2018, teamLab Planets Tokyo, which is also known as TeamLab Planets TOKYO DMM.com, opened in Toyosu for a limited period of two years. teamLab Planets exhibits some of teamLab's most spectacular and popular past digital works as well as new amazing creations in 10,000 m2 space.
That same summer 2018 teamLab Borderless, the world's very first digital art museum opened in Odaiba area. teamLab Borderless quickly gained popularity, eclipsing its younger brother teamLab Planets. In fact, many tourists only know of the existence of teamLab Borderless. And yes, teamLab Borderless is the perfect place for Instagram photo lovers.
However, teamLab Planets is much more interactive than teamLab Borderless and allows for a much more entertaining and fun experience. It also shares some of the same art as teamLab Borderless. Moreover, since last year a new room was opened at teamLab Planets that quickly became the new trend on social media among young Tokyo residents.
The museum is divided in 3 different areas:
Water Area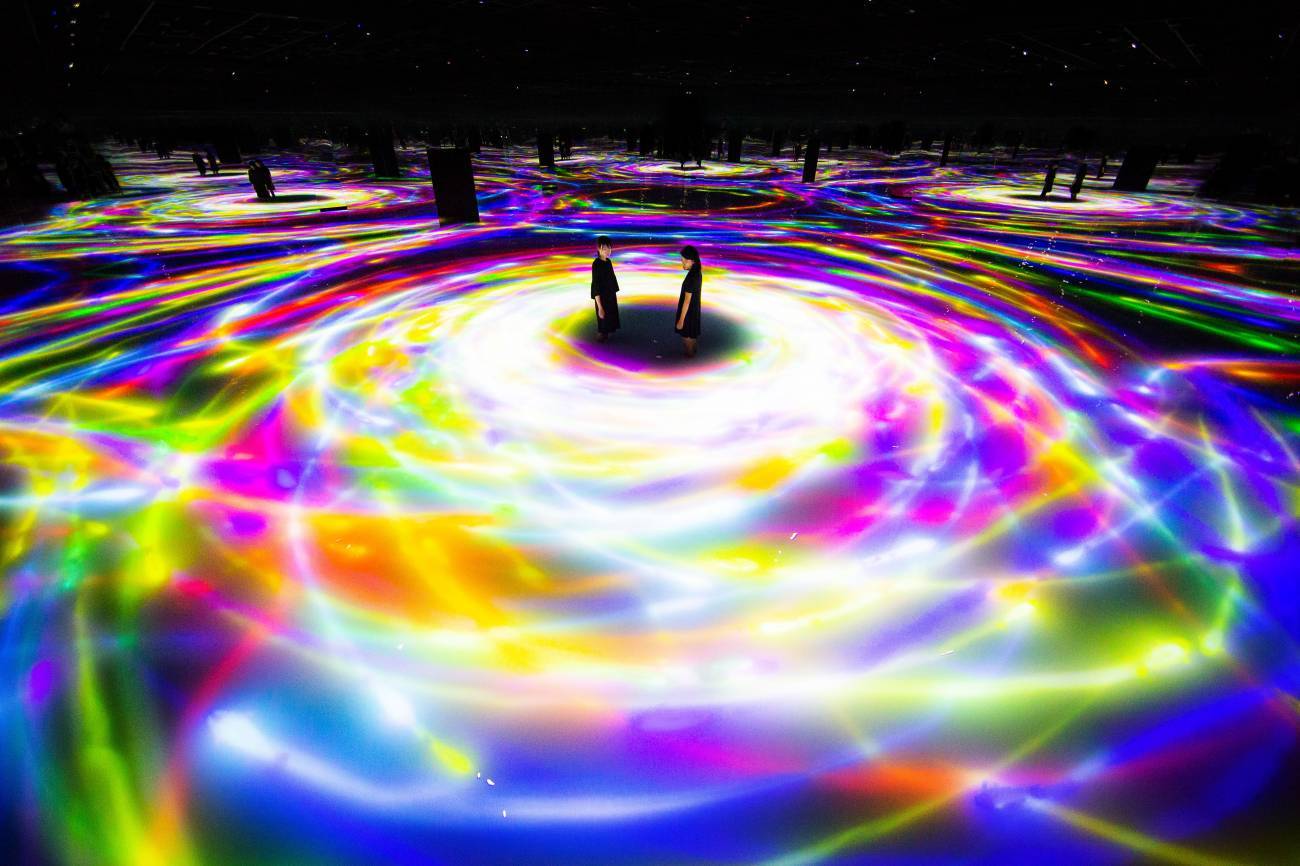 The largest area with the most activities to do, some of which were also in the Borderless teamLab. It was also one of the most interactive, including a room full of water with colored reflections in which digital art koi are swimming between people. Or a space filled with spheres of free floating light. When people touch the spheres, the spheres change their color. Also the Floating in the Falling Universe of Flowers, where you can lie down or sit and feel like your body floats among flowers.
One of the most popular is The Infinite Crystal Universe, full of colored tubes that keep changing color making a completely new and amazing experience.
Garden Area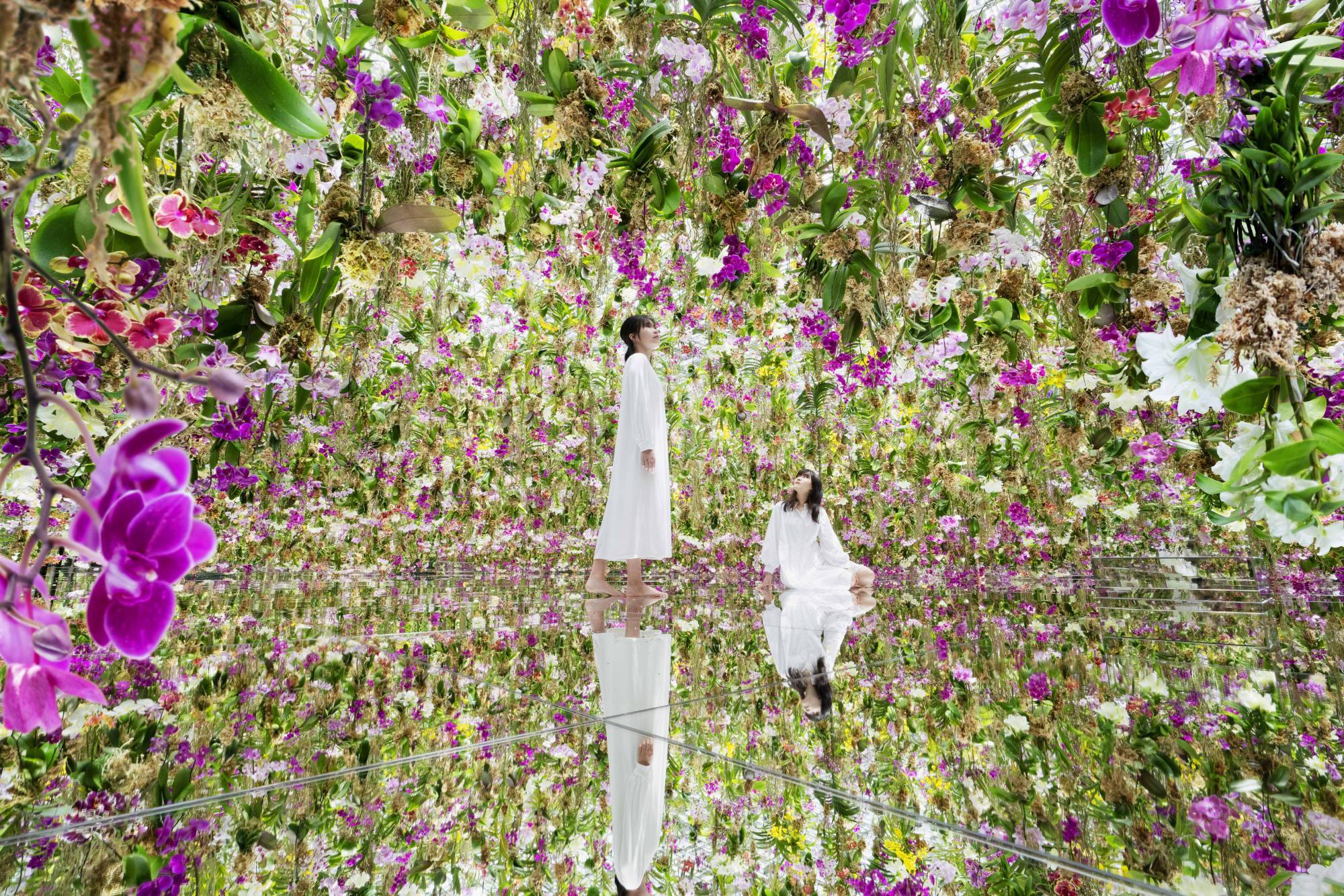 This area has the main attraction of the museum and the newest trend in Instagram and Tik Tok: the Floating Flower Garden, a three-dimensional mass of flowers. The artwork space is completely filled with flowers and mirrors, creating a magic atmosphere as if you were in a fairy tail world.
Here you can also find the Moss Garden of Resonating Microcosms, with ovoids that change appearance with the sunrise and sunset.
Public Area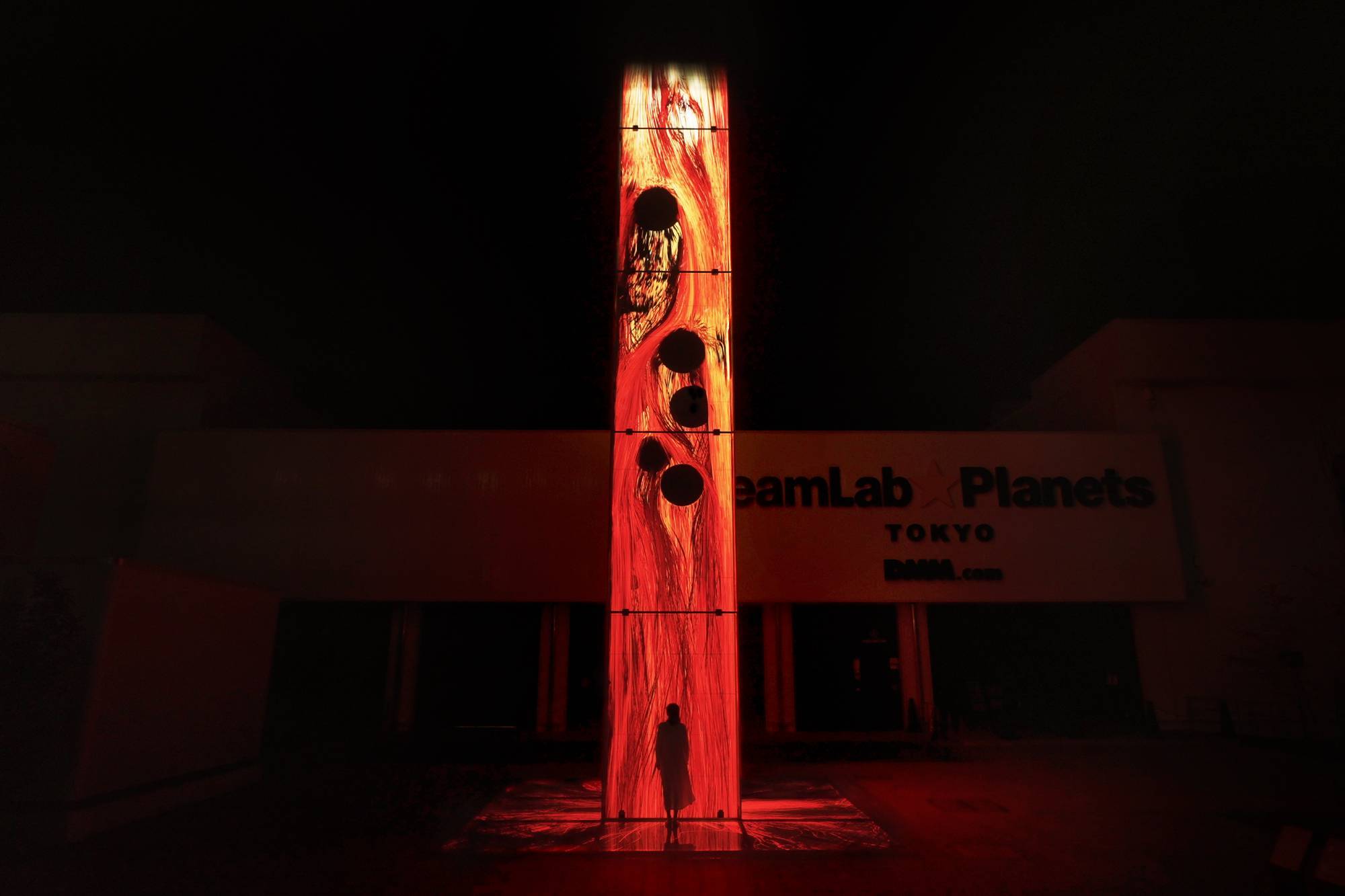 This area is at the entrance of the museum, and can be enjoyed even without visiting the museum. It is called "Universe of Fire Particles Falling from the Sky", and as people walk over it, the work changes.
Vegan Ramen UZU Tokyo
The popular Vegan Ramen UZU that opened in Kyoto in March of 2020 is now available in Tokyo at two of the artwork spaces at the teamLab Planets. Vegan Ramen UZU Kyoto offers a special and unique ramen, and usually the restaurant have a long waiting time. Now you can try its exclusive ramen when you visit the teamLab Planets.
You can buy a ticket of teamLab Planets TOKYO online in this link below!
<<Click HERE to Book teamLab Planets TOKYO in Toyosu Now!!>>
Official Website: https://planets.teamlab.art/tokyo/
---
Wanna go directly to teamLab from the airport?
Airport Taxi is one of the best services for transfer to and from Narita and Haneda Airport. They can even take you to the teamLab, wait for you and take you to the hotel!
Now JWM readers have a 1,000JPY discount if they book with Airport Taxi!!
Coupon Code: JWM2023

---
-teamLab Planets
Access: 1 mins walk from Shin-Toyosu Station (Yurikamome Line)/ 11 mins walk from Toyosu Station (Yurakucho Line)
Hours:
Weekdays 10:00–20:00
Holidays 09:00–21:00
* Last Entrance one hour before the closing time.
Tickets: 3,200 yen (Adult)/ 2,000 yen (Junior high school and High school)/ 1,000 yen (Children)
Official Website: https://planets.teamlab.art/tokyo/
---
▽Check the list of best teamLab Spots around Japan!▽
Exited with this new information?? teamLab Planets is definitely one of the hottest attractions today and a must in your list of things to do in Tokyo!! teamLab Borderless was often sold out and with Japan re-opening to the tourism is expected the same happening with the teamLab Planets, so make sure to book tickets in advance. The museum is located in Toyosu area, the same area of the world's biggest fish market Toyosu Market, another Tokyo top attraction after the previous Tsukiji market closed down. So here are some useful area info you should also check out!
▶ Toyosu Market: World's Largest Fish Market
▶ 5 Best Sushi Restaurants in Toyosu Market
▽Check the list of the best museums around Japan including trendy art museums and classic spots!▽
If you are travelling in Japan soon, don't miss this article either!
▽Related Articles▽
▼Editor's Picks▼
---