20 Coolest Places to Visit in Tokyo
Where to Go in Tokyo: List of 20 Best Places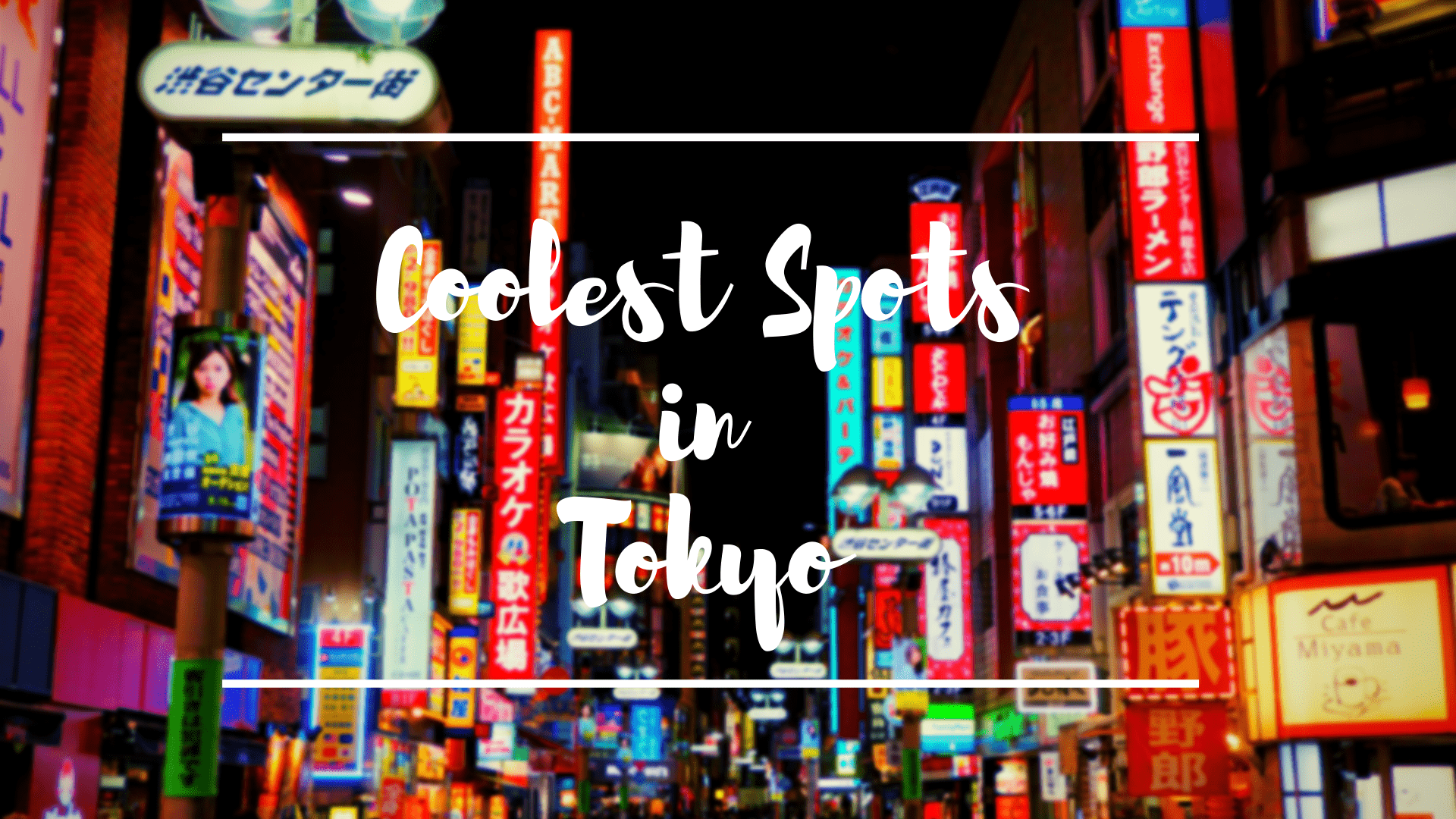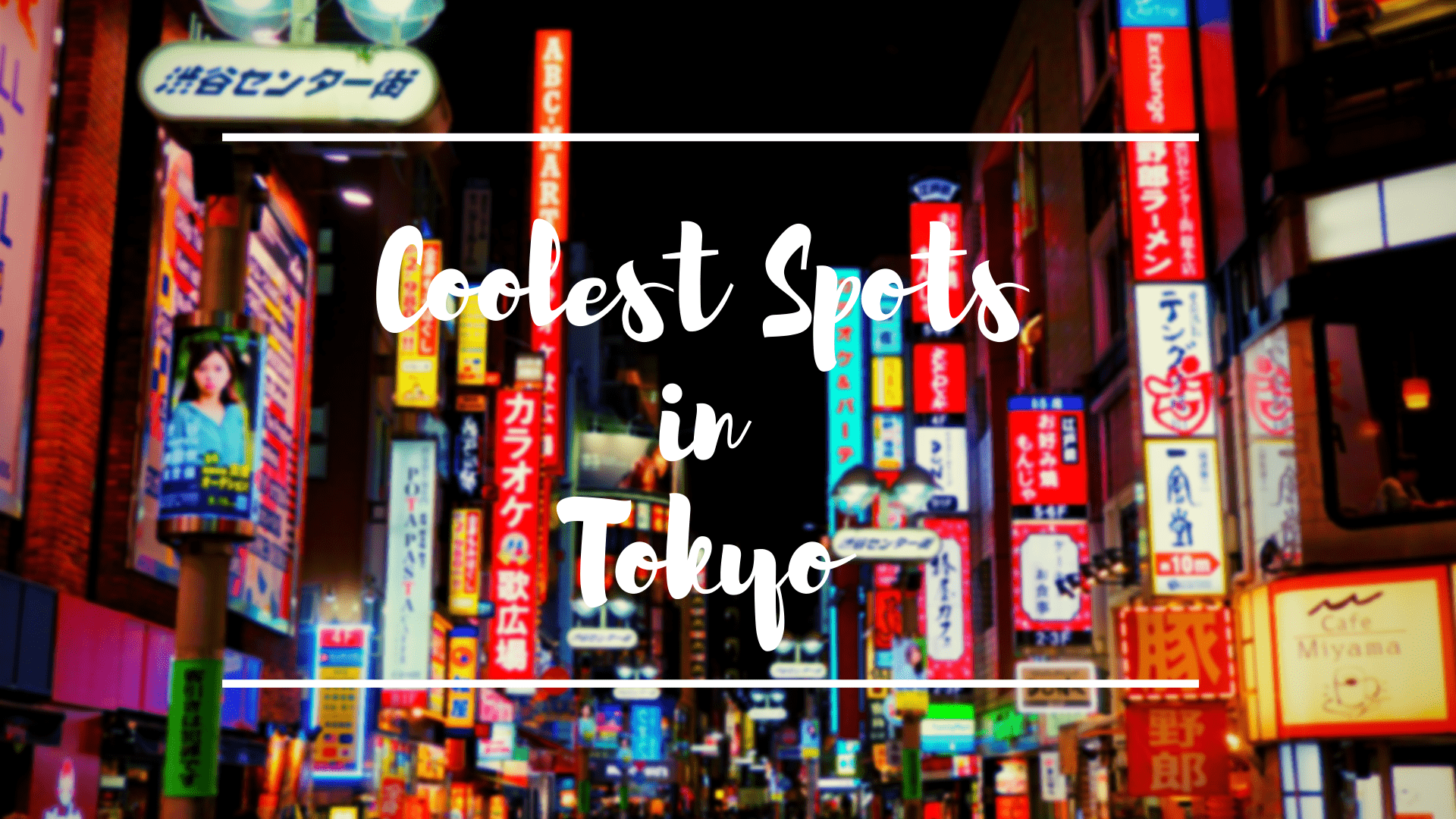 If you think you have seen most of Tokyo after a few visits, you may be wrong! There are so many spots in Tokyo which are hidden or unknown, but really attractive and for sure soon will be crowded by tourists.
Today I have listed 20 best spots and areas in Tokyo which are cool and trendy, and highly recommended to those who want to explore the city deeper! Check out new trendy places to visit in Tokyo this year!
---
1. Yanaka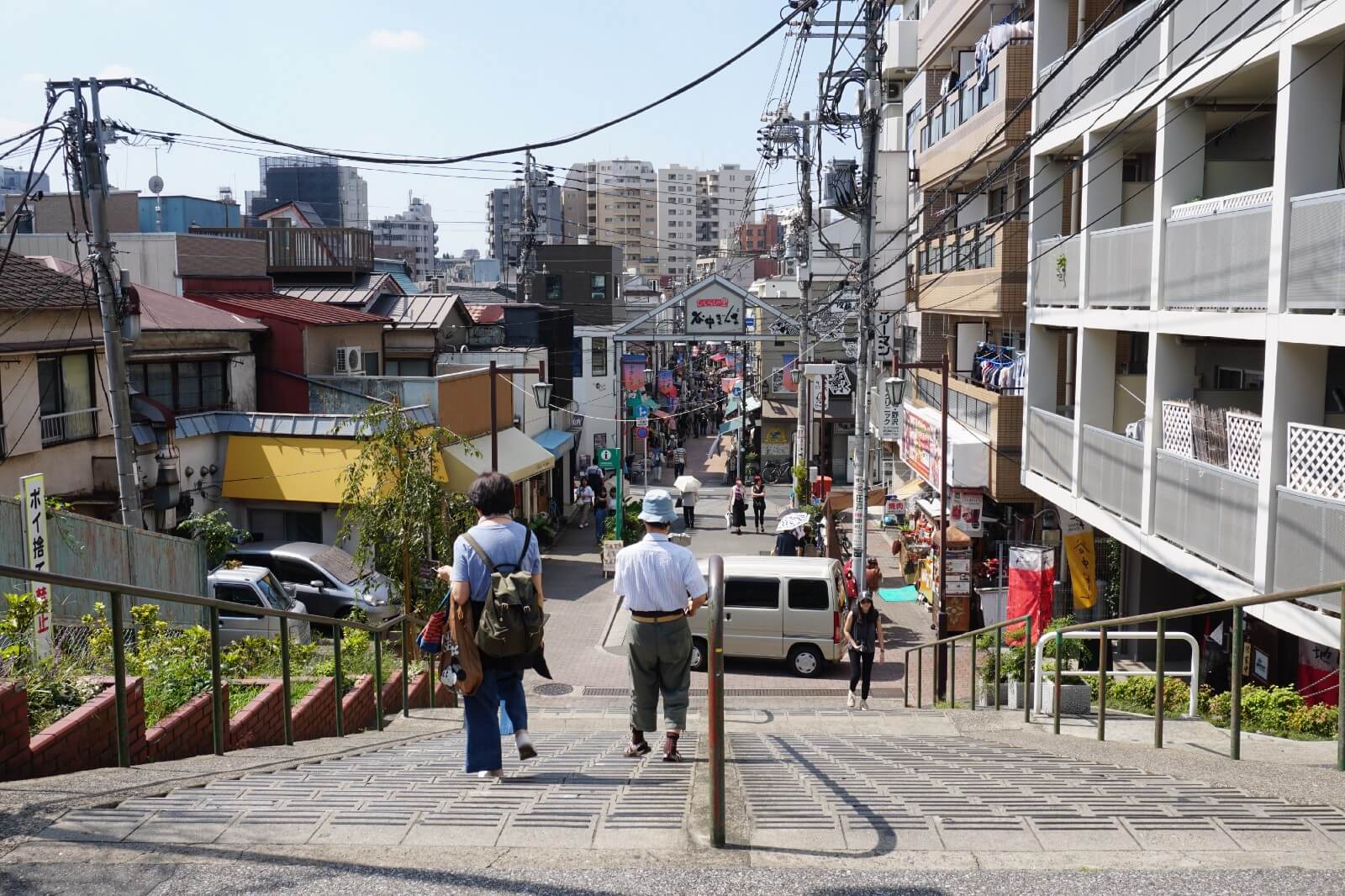 Tokyo is best known for its modern and futuristic side with high-tech and skyscrapers. But exploring the historical side is actually great thing to do as you can enjoy the totally different view of Tokyo.
Yanaka area is a true hidden gem which is located in the central Tokyo, yet has an unspoiled atmosphere and local vibes. Shop and eat like local at Yanaka Ginza Shopping Street and explore the charming neighbourhood!
More info ▶︎ Things to Do in Yanaka
Yanaka's Old Town Walking Tour by Magical Trip is one of the most popular guided tours in Tokyo! If you want to see the different side of Tokyo rather than the city's modern culture, this tour is highly recommended! Enjoy walking down the local streets, stop by for street snacks and hit some hidden spots!
▶︎▶︎Click this link and book the tour with a discount!
2. Nezu Shrine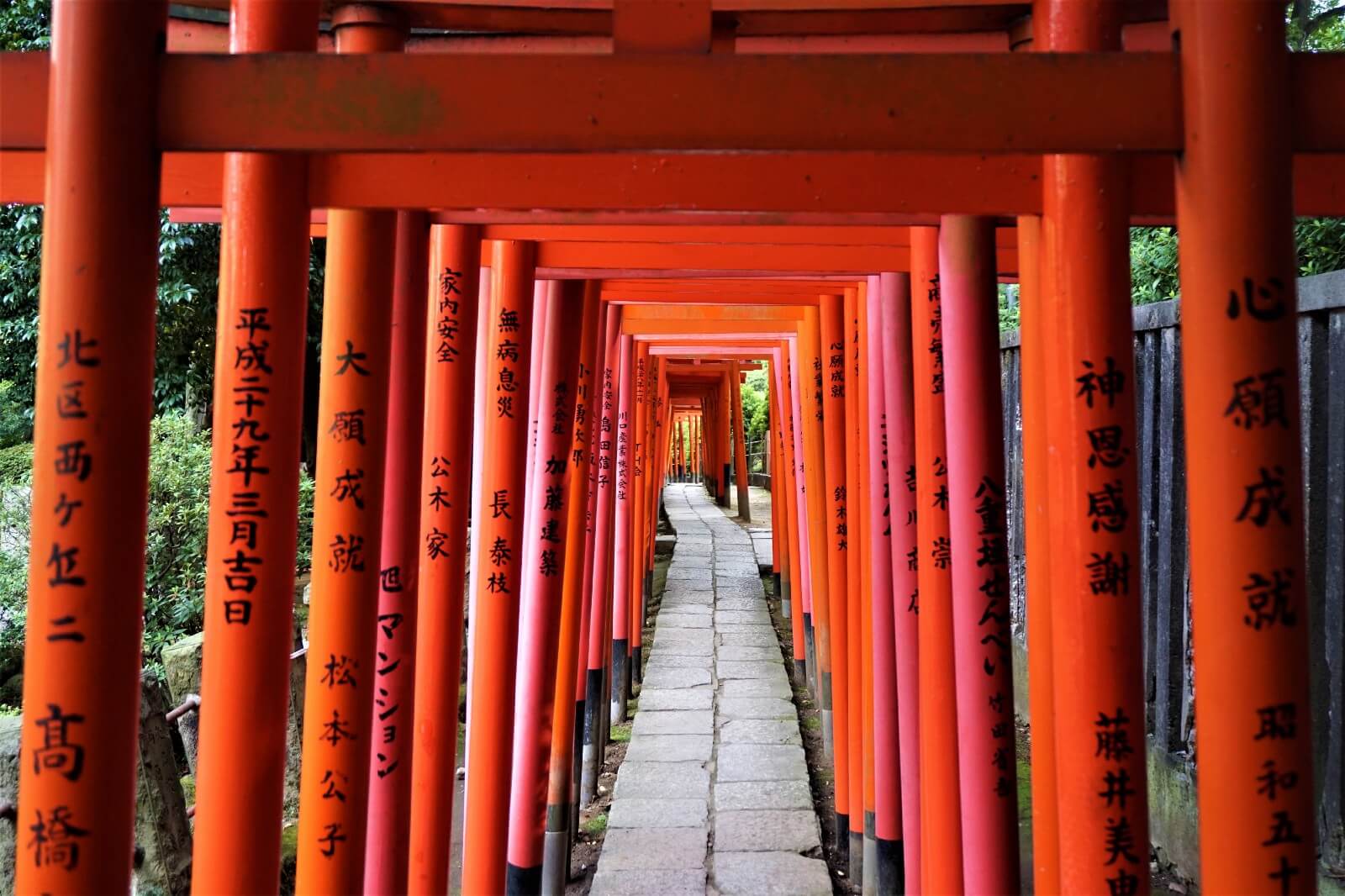 Not too far from Yanaka area, Nezu Shrine is a shinto shrine located in Bunkyo ward, which is also walking distance from Ueno area. The shrine is best known for its Azalea festival in spring time, but a great spot to visit all year round.
If Fushimi Inari Taisha in Kyoto is your thing, Nezu Shrine also have the gorgeous tunnel made with numerous vermilion torii gates, and it's 100% photo worthy.
More info ▶︎ Nezu Shrine: Tokyo's Most Underrated Shrine
3. Hiroo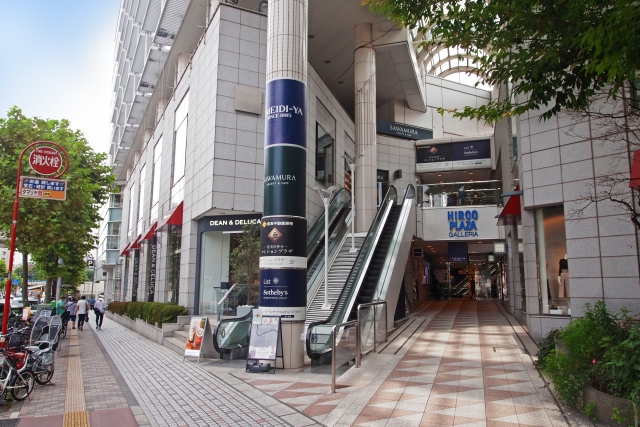 If you like trendy spots like Shibuya and Harajuku but expect to see less crowds, Hiroo is a great choice. Although Hiroo is located within a short distance from the busy areas such as Shibuya and Ebisu, it has more relaxing and calm atmosphere. It's home to several embassies and popular residential area for expats.
It's a great area to explore the latest Tokyo food culture as numbers of swanky spots gather in this area, such as cafes and restaurants serving trendy and healthy items.
More info ▶︎ Hiroo: New trendy street food area in Tokyo!
4. Yayoi Kusama Museum
2017 was truly the year of the pop art queen, Yayoi Kusama after the big success of her exhibitions held in Tokyo and Kyoto. Her avant-garde sensation will surely continue, and we can not wait for her upcoming exhibition.
The brand new Yayoi Kusama Museum has just opened in the center of Tokyo in October. The museum has been extremely popular and very hard to get admission tickets, so make sure to book tickets in advance along with a plan of your visit to Tokyo.
More info ▶︎ Yayoi Kusama Museum in Shinjuku, Tokyo
5. Tsukishima Monja Street
What is Monja?? Monja (Monja Yaki) is a traditional local dish in Tokyo, which could be extremely unique and unfamiliar to foreigners. It may look quite skeptical at first sight, but trust me, it tastes hundred times better than it looks.
Tsukishima area is known as the birth place of the dish and numbers of Monja restaurants gathers on the street called "Monja Street". If you want to explore Japanese food culture deeper, go for Monja!
More info ▶︎ Tsukishima Monja Street: Tokyo's Hidden Gourmet Gem
6. Sumo Practice Viewing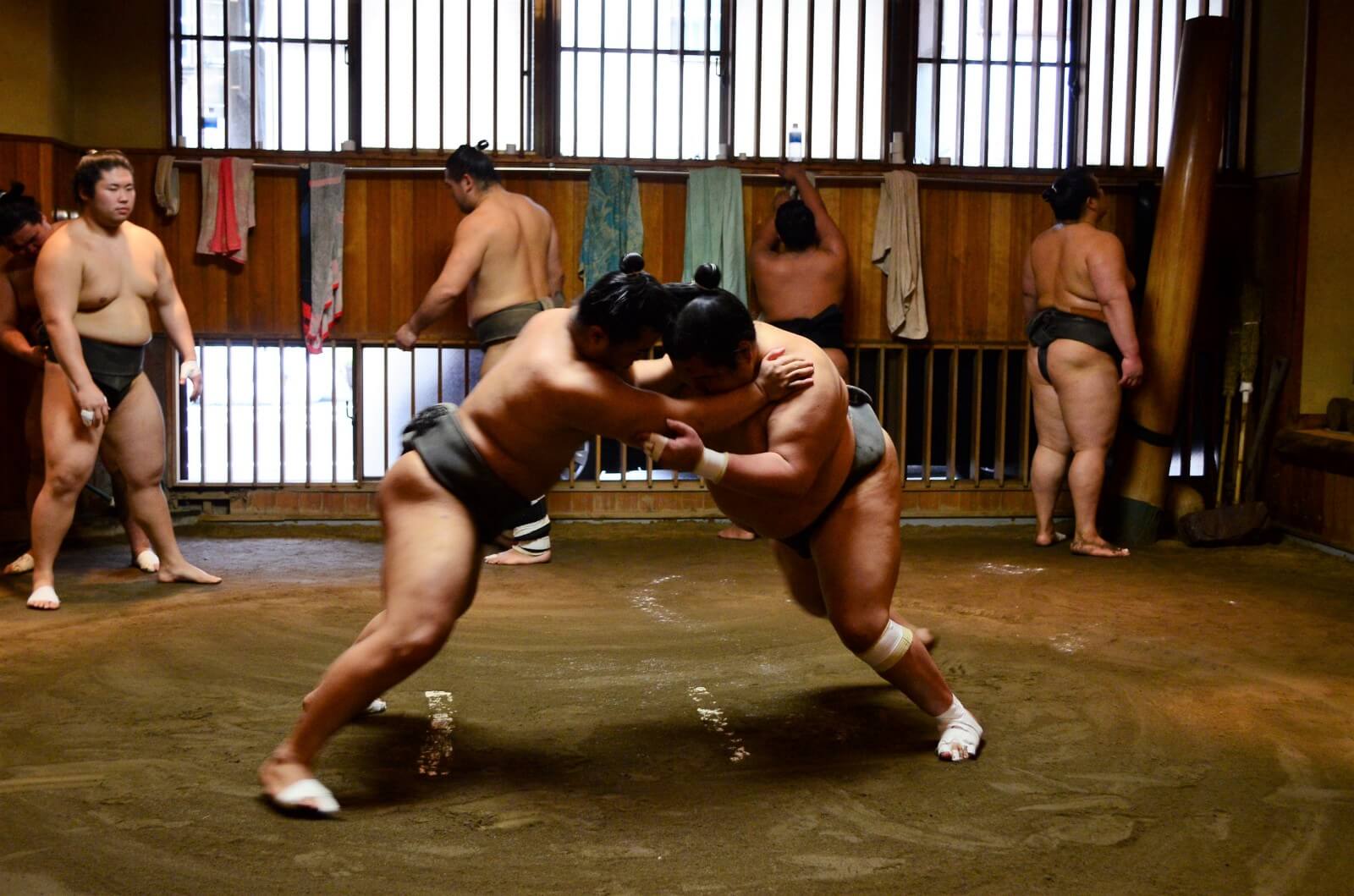 Sumo grand tournaments are always popular things to watch, which is only held at limited time of the year. But if you visit Sumo wrestlers' home ground, you have the chance to peek a bit of real lives of wrestlers anytime of the year.
Numbers of Sumo training houses are located in Ryogoku area, Tokyo (Asakusa area and Tokyo Skytree) where wrestlers live and practice. Some of them are open for public and visitors can see their morning training session real close. Not only watching their dynamic and powerful actions but it's also a place to learn Japanese tradition and disciplines which you may not see often in this modern days.
▶ Tour to Sumo Stable and Watch Sumo Morning Training!
Related article ▶︎ Review: SUMO Morning Practice Experience in Tokyo
If you are in Japan in the right time of the year, you can go and watch live matches of Sumo grand tournaments which are are held 6 times a year (3 times in Tokyo), and each one lasts for 15 days.
▶︎ Join Tokyo Sumo Tournament Tour (Tickets Included)!
7. Nightlife in Shinjuku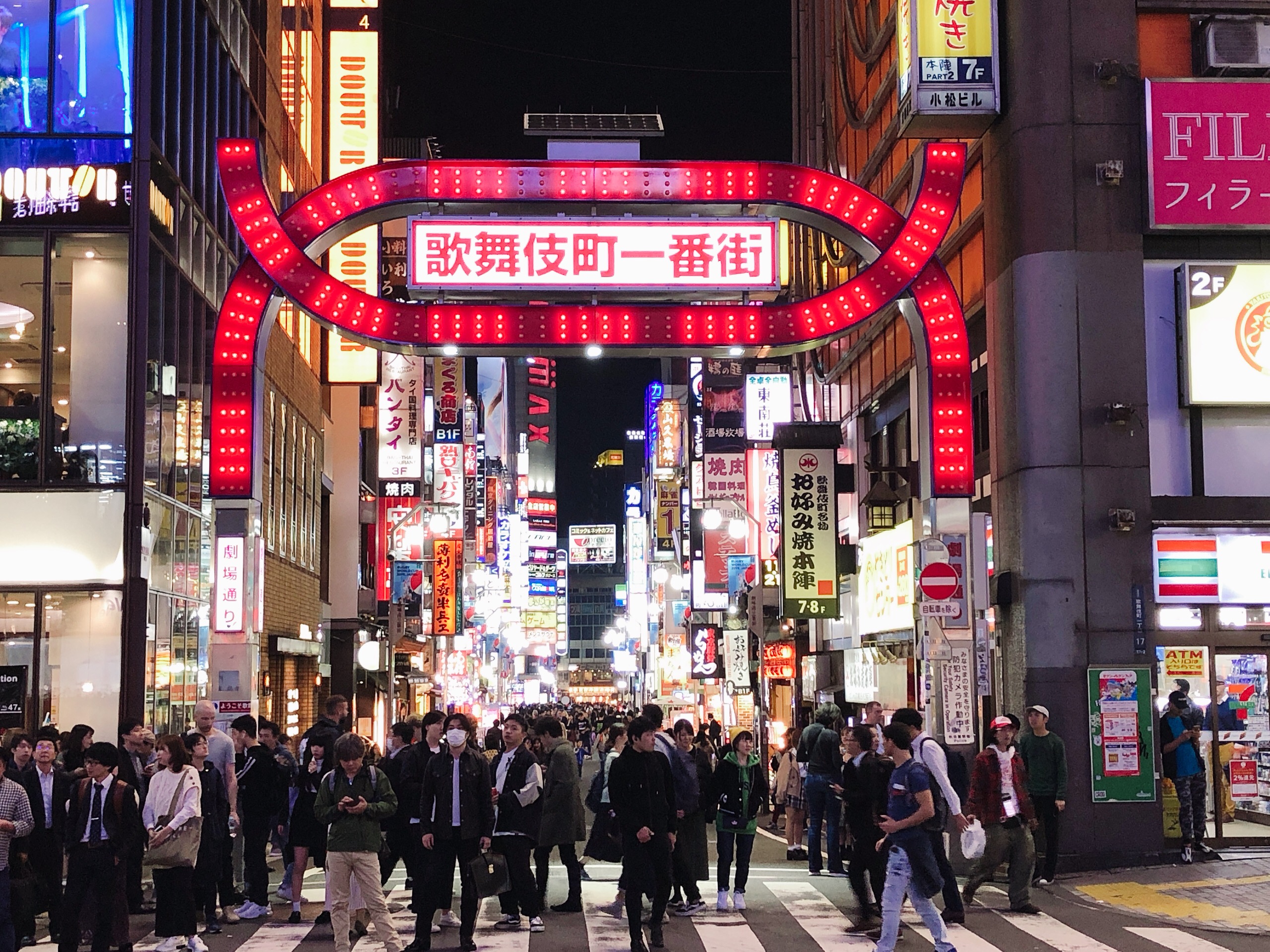 You may hesitate to dive deep into Shinjuku's nightlife, but there are a lot of things to enjoy for tourists, for example, taking night-time photograph with bright neon lights of Kabukicho, getting tipsy at authentic and low-key Japanese gastropubs at Omoide Yokocho and watching the coolest Tokyo's city view at the high-rise skyscrapers' observatories.
More info ▶ Shinjuku: Best Things to Do
Shinjuku also has a few amazing newly opened sites that can be enjoyed in day and night such as Kabukucho Tower, a 255m tall high-rise building with numbers of entertainment facilities inside, and everyone's favourite Robot Restaurant reopening in Shinjuku with much anticipation.
More info ▶ brand-new Kabukicho Tower
Booking ▶ Discount Tickets for Robot Restaurant
8. Tsukiji Honganji Temple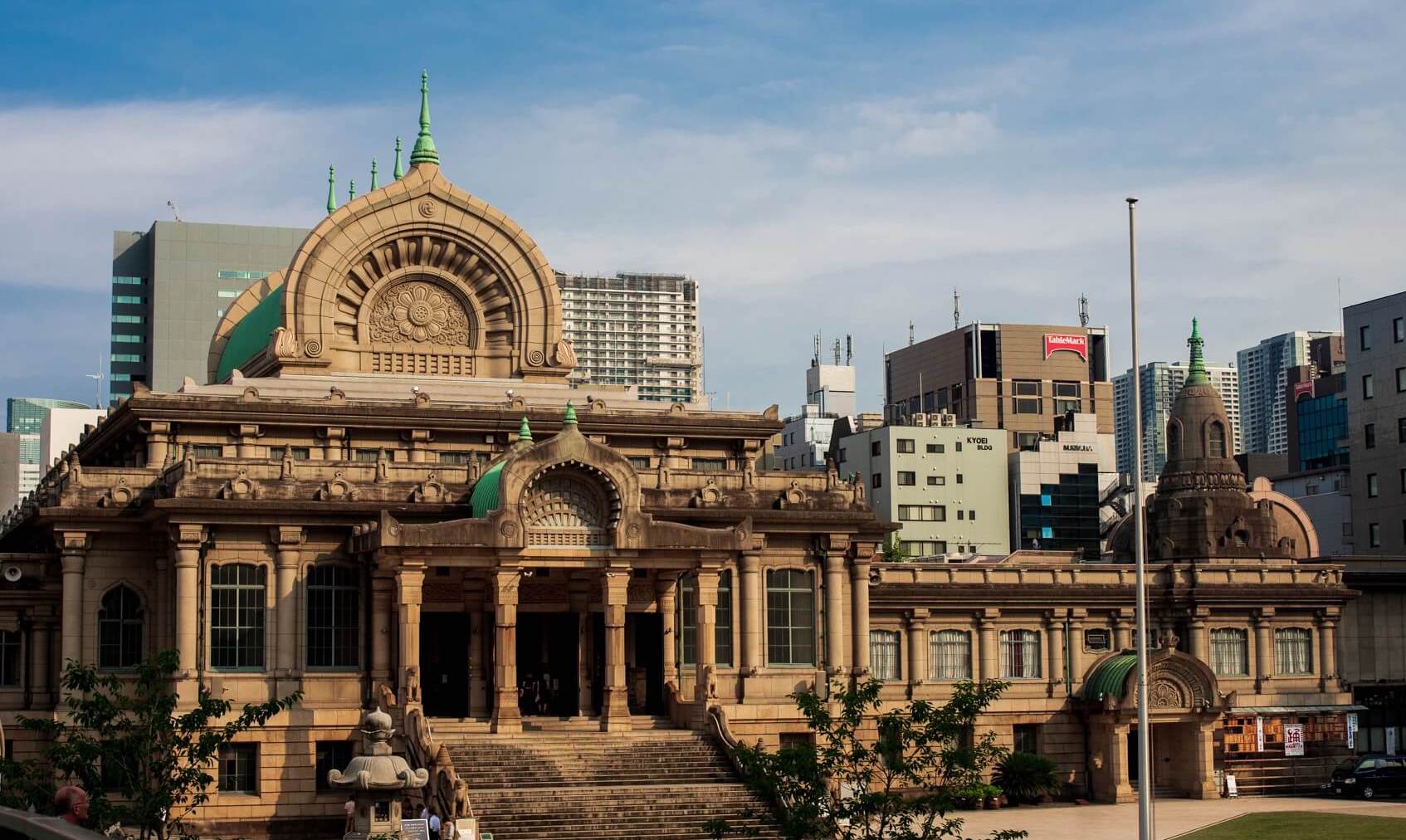 Tsukiji Fish Market is one of most visited tourist sites in Tokyo, but how many visitors stretch out to the gorgeous temple located right off the street? Tsukiji Honganji Temple is a Jodo Shinshu Buddhism temple with an unique look as the main hall of the temple was constructed with a motif of ancient Indian architecture.
Notably, there is a Japanese style cafe "Tsumugi" inside the temple, serving delicious and trendy Japanese dishes. It's totally a great hideaway from crowds!
More info ▶︎ Tsukiji Honganji Temple
9. Shibuya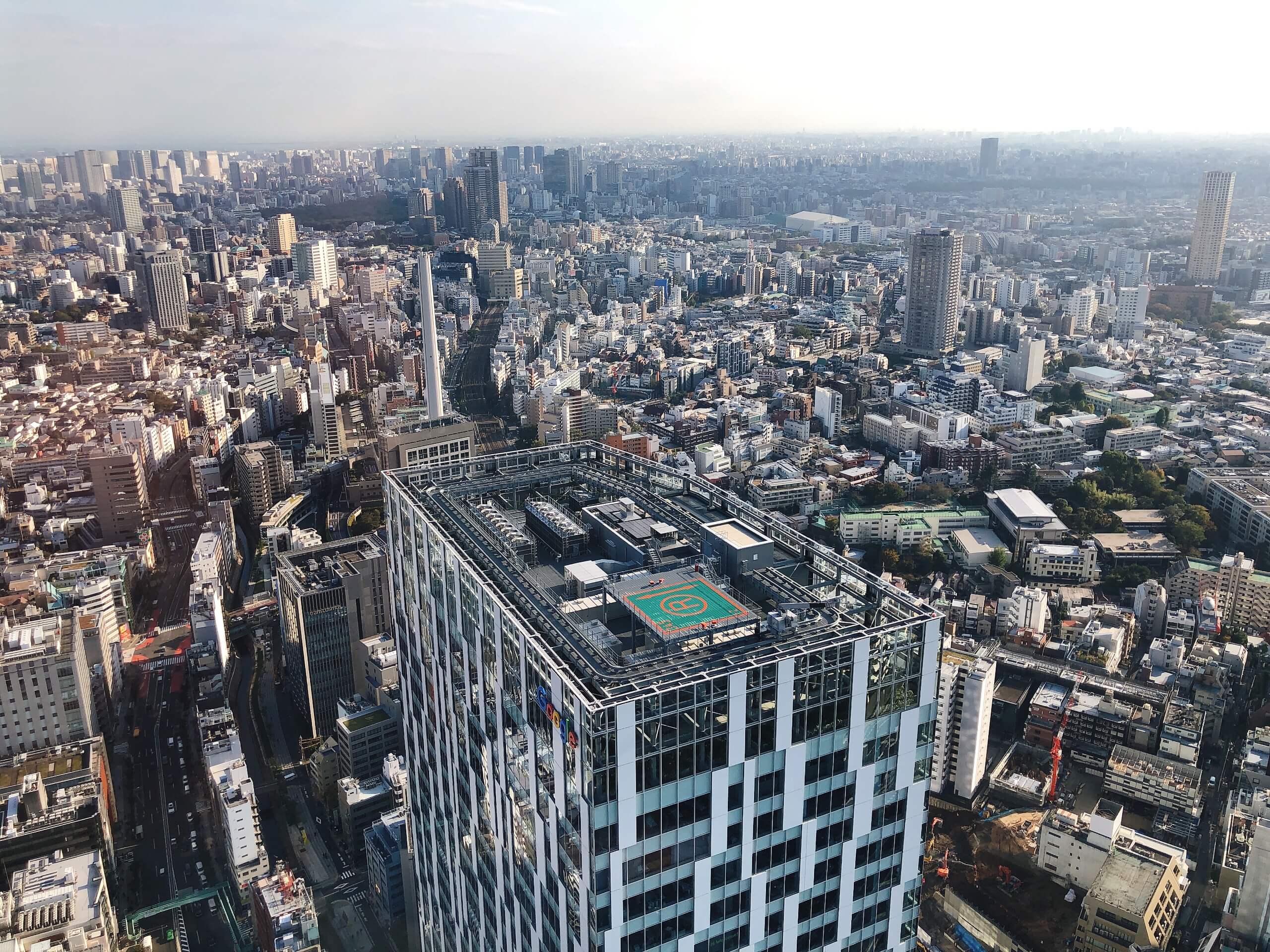 There are several notable landmarks in Shibuya area such as Shibuya Crossing, Shibuya 109 and Hachiko Statue at Shibuya Station. Although Shibuya has been one of the most popular districts in Tokyo for the past years, it's now hotter place to visit than ever.
More info ▶︎ Best Things to Do in Shibuya
The district has been going under the massive redevelopment projects, and several new buildings and facilities have opened such as Shibuya Stream, Shibuya PARCO, Miyashita Park and Dogenzaka-Dori. The new sky-high observatory Shibuya Sky has also opened on the rooftop of Shibuya Scramble Square.
Booking ▶ Shibuya Sky Observation Deck Ticket
The first official Nintendo store, Nintendo TOKYO also opened inside the newly removated Shibuya PARCO. Nintendo TOKYO offers a wide range of merchandise, games and devices including some limited items exclusively sold at the shop. The shop is located on the 6th floor of the building (CYBERSPACE SHIBUYA), right next to Pokemon Center Shibuya.
▶ What to Buy at Nintendo store in Tokyo
10. Warner Bros. Studio Tour Tokyo – The Making of Harry Potter
The long-awaited Warner Bros. Studio Tour Tokyo – The Making of Harry Potter has finally opened in Tokyo in 2023 summer. The immersive facility recreates the world of Harry Potter and Fantastic Beast films in a large scale in a space of approx 30,000 square meters. Visitors can immerse into the magical world by exploring the iconic film sets which were actually designed and produced by the creators of the film series. Make sure to book your tickets in advance for the new Harry Potter theme park in Tokyo!
Booking ▶ Warner Bros. Studio Tour Tokyo – The Making of Harry Potter Ticket
11. Inokashira Park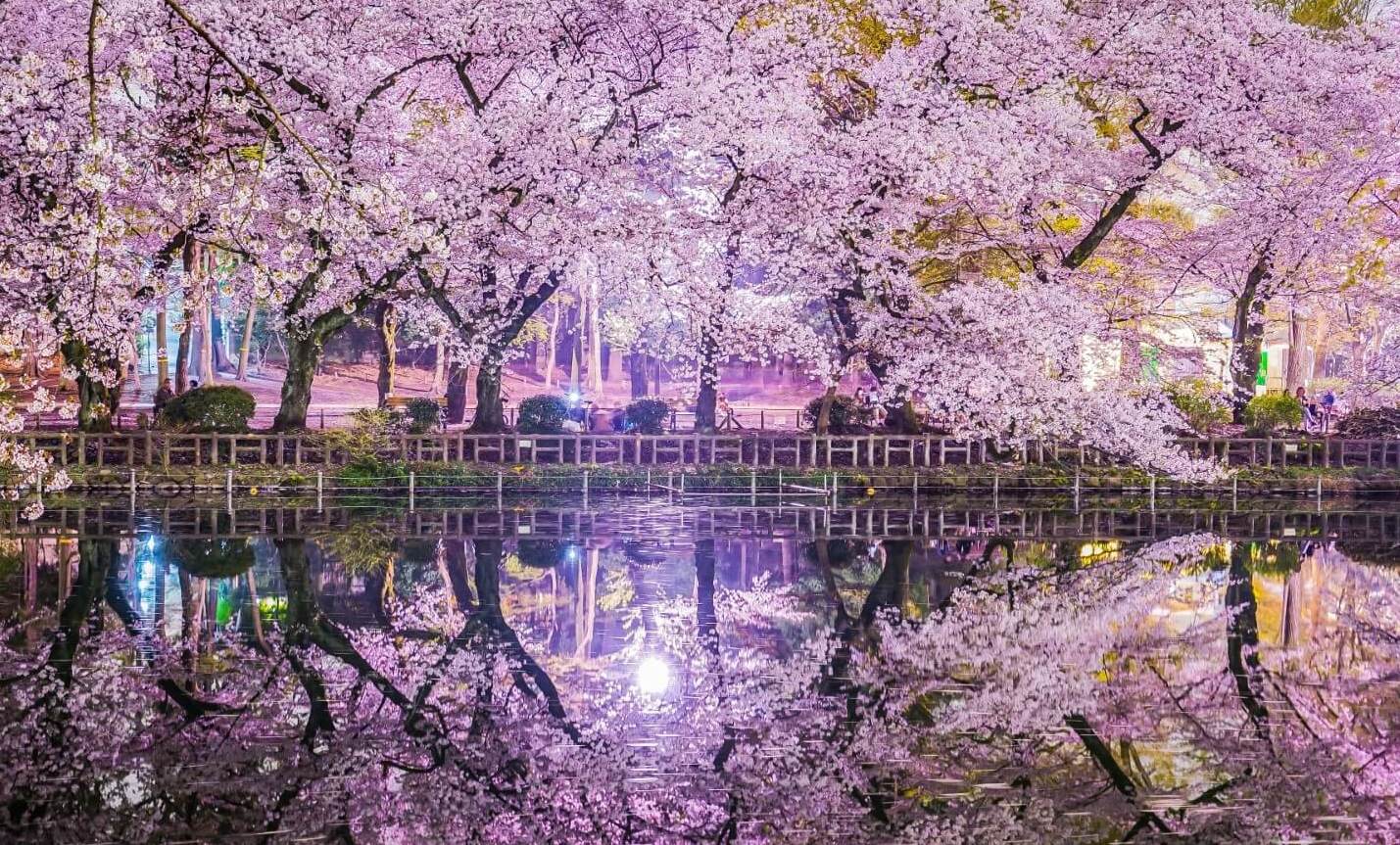 Tokyo has several great parks in the city center such as Yoyogi Park and Shinjuku Gyoen, but for more chilled and peaceful atmosphere, Inokashira Onshi Park is a perfect place. Inokashira Onshi Park is located at one of coolest neighbourhoods in Tokyo, Kichijoji area, where a lot of trendy and stylish cafes and shops gather.
The area has great access to Shibuya and Shinjuku. It's one of the largest parks in Tokyo with a vast space including a pond, zoo, etc, and also a popular spot for cherry blossoms&autumn leaves viewing. The famous Ghibli Museum is located at the tip of the park. If you are a fan of Ghibli films, it's definitely a place to visit (tickets must be purchased in advanced.)
Related article ▶︎ Inokashira Park Cherry Blossoms
12. teamLab Borderless and teamLab Planets
Wish to experience the modern Japanese culture with cutting-edge technology and digitized attractions?? Then you should definitely hit these digital art museums that opened in Tokyo in recent years.
There are two digital art museums produced by teamLab in Tokyo: teamLab Borderless and teamLab Planets, and both have been the most trending tourist attractions in Tokyo nowadays. TeamLab Borderless opened as the world's first interactive digital art museum in Odaiba area in 2018 summer, and instantly became the hottest attraction in the city. Shortly after, teamLab Planets opened at Toyosu area (near Toyosu Fish Market) with a body immersive space comprising virtual experiences and digital art installation.
In 2022 summer, TeamLab Borderless has closed its door but it's scheduled to reopen as part of the Toranomon-Azabudai Project in Tokyo in 2023 summer. TeamLab Planets was set to close by the end of 2022, yet due to its popularity, its closure is extend to the end of 2023.
Both museums are highly popular among both Japanese and foreign visitors, so it's recommended to book the tickets in advance!
<<Click HERE to Book teamLab Planets TOKYO in Toyosu Now!!>>
▶ MORI Building DIGITAL ART MUSEUM: teamLab Borderless
▶ Teamlab Planets Tokyo
13. Art Aquarium Museum Ginza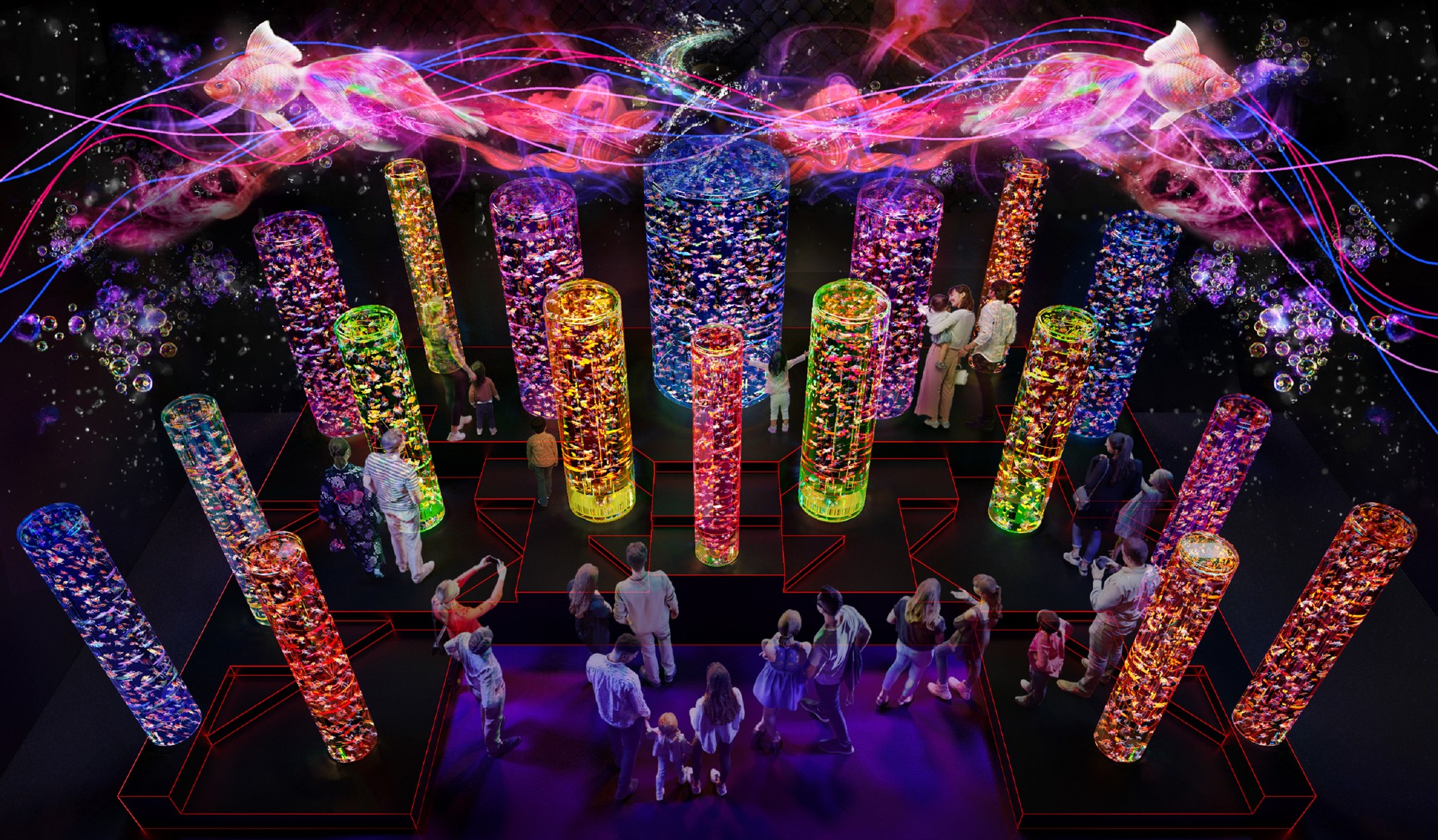 Art Aquarium Museum Ginza has been one of the most trending spots in Tokyo for the past years. It's a new and unique type of aquarium that combines goldfish and art. Countless goldfish swimming elegently in fish tanks in various shapes and sizes that are displayed a mesmerizing space created by the special effects of lights, sound and fragrance. Special exhibitions with seasonal themes are also available.
Booking ▶ Tickets for Art Aquarium Museum in Ginza, Tokyo
14. Shin Okubo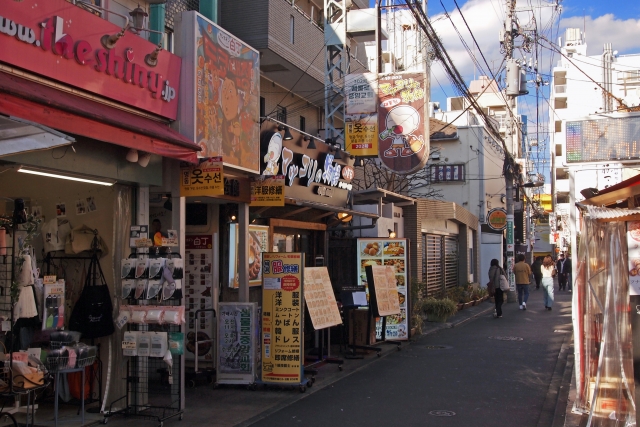 If you are a K-pop fan or into Korean beauty products, there is no reason not to visit Shin Okubo, the biggest Korean Town in Tokyo. Shin Okubo is located in north of Shinjuku area, Tokyo and today it's one of the most trending neighbourhoods in Tokyo, especially among the young generation thank to the K-pop boom across the world.
In Shin Okubo, you can find tons of K-pop idol merchandise, the latest Korean beauty products and street food and restaurants of authentic Korean cuisine. The streets of Shin Okubo is lined with hundreds of Korean shops and restaurants and they almost make you feel like being in a street of Seoul. If you are around Shinjuku area, you should definitely pop by Shin Okubo. (it's only one stop by Yamanote Line!)
More info ▶ Shin Okubo: Korean Town in Tokyo
15. Trying New Japanese Food
What's on your must-try food list for your trip in Japan?? Many people visit Japan to explore its wonderful food culture, so it would be sad not to try authentic Japanese dishes not only typical tourists favourite dishes like Sushi, Tempura and Ramen.
Here are some of the most popular Japanese dishes among Japanese and the list of the restaurants in Tokyo!
Tonkatsu (deep-fried breaded pork cutlet) ▶ Best Tonkatsu Restaurants in Tokyo
Gyoza (pan-fried dumplings) ▶ Best Gyoza Restaurants in Tokyo
Udon (Japanese wheat-flour noodles) ▶ Best Udon Restaurants in Tokyo
Gyudon (rice bowl topped with simmered beef and onion) ▶ Best Gyudon Restaurants in Tokyo
Unagi (freshwater eel) ▶ Best Unagi Restaurants in Tokyo
Other than restaurants specializing in particular dishes, an amazing way to explore the authentic food culture is by visiting Izakaya (Japanese style gastropub) that usually serve delicious food and snacks that go perfectly with drink.
Also, Tokyo is home to a wide range of international cuisine restaurants, serving the finest quality dishes such as Indian curry, Spanish food, Italian pizza and American style gourmet burgers.
16. With Harajuku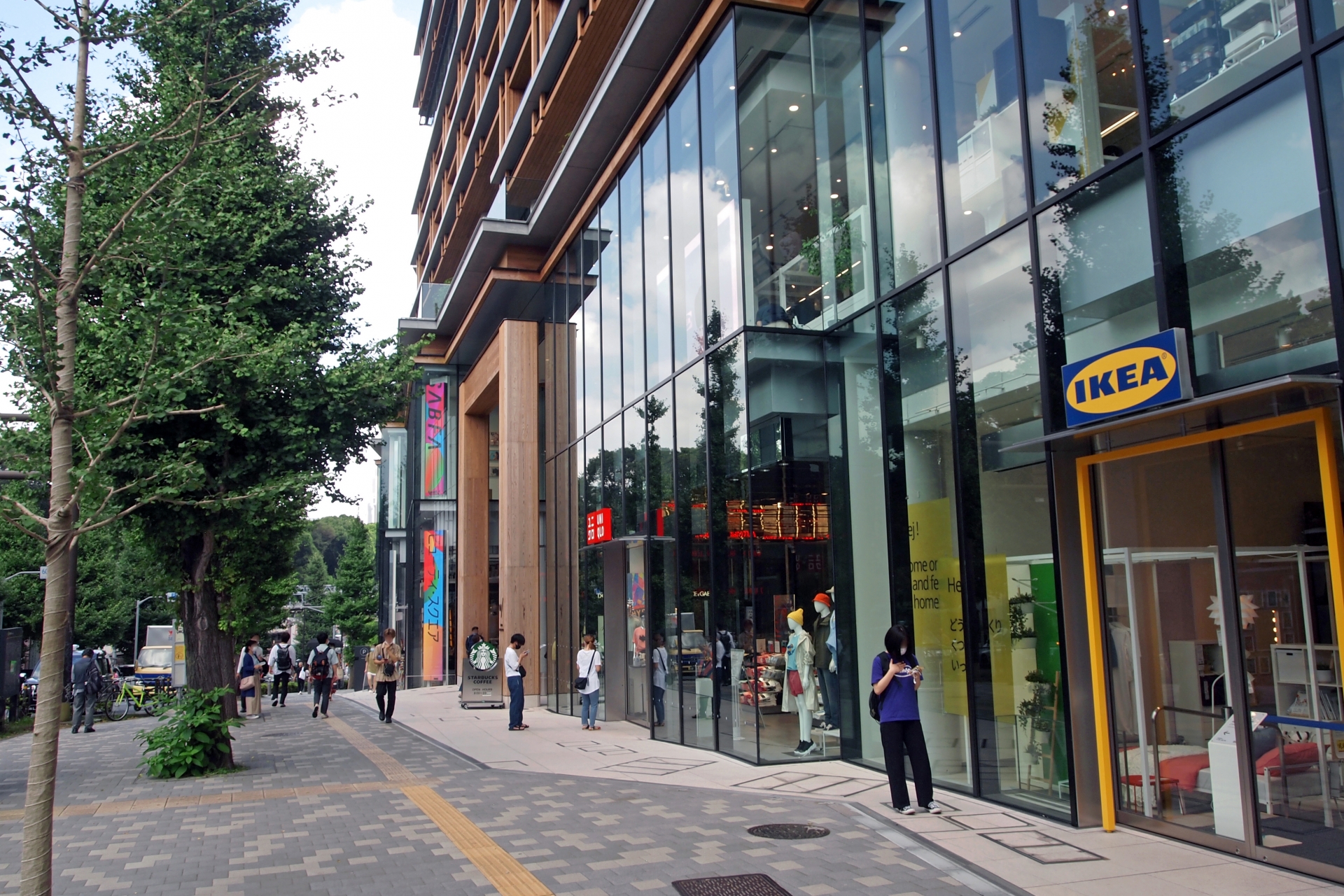 The renovation of the long-established wooden Harajuku Station was completed in March, which was transformed into a modern-looking building. After three months of the rebuilding, a new entertainment complex named With Harajuku (ウィズ原宿) opened in front of the cutting-edge Harajuku Station.
It provides dining and shopping options with 14 shops and restaurants and also features a convention hall With Harajuku Hall and a sharing space Lifork on the third floor and With Harajuku Residence in the upper part of the building. The shopping and dining floors include popular brands such as Uniqlo, Ikea, Snow Peak, Dr.Martens, Seiko Boutique and so on. Of course, you can enjoy walking around the popular tourist area Harajuku stopping by trendy food stalls and clothing stores.
More info ▶︎ Best Things to Do in Harajuku
17. Tokyo Mizumachi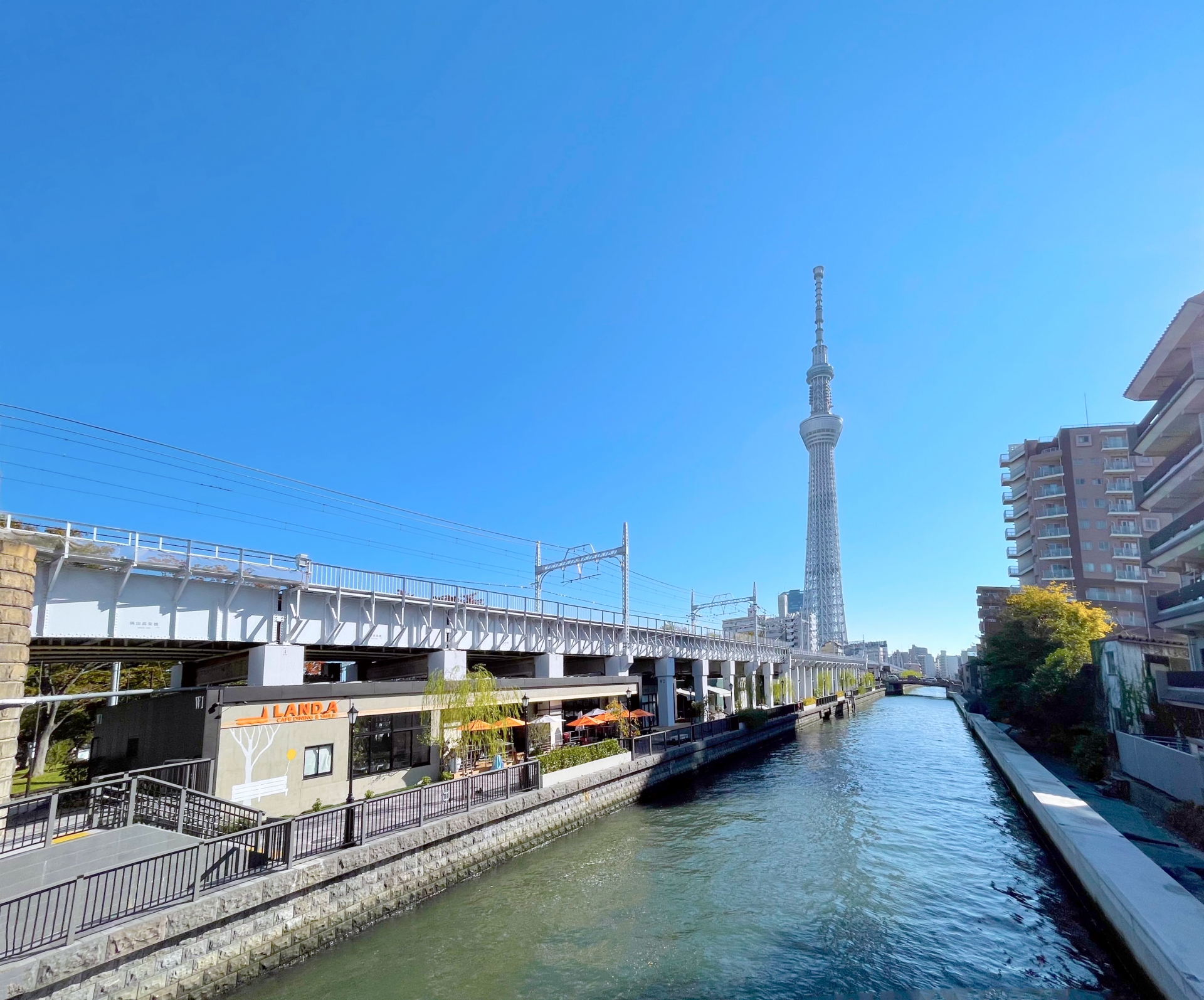 At the bottom of the modern Tokyo's symbol Tokyo Skytree, a large shopping complex Tokyo Solamachi was established in 2012. In June, 2020, a newer commercial facility named Tokyo Mizumachi (東京ミズマチ) opened with its concept "Live to Trip".
Tokyo Mizumachi is composed of a dozen of trendy restaurants and other facilities including a cool hostel and a bouldering gym. It is a perfect spot for both tourists and long-term stayers in Tokyo, located underneath the elevated railway tracks between Asakusa Station, the center of the traditional town, and Tokyo Skytree Station.
18. Character Cafes
Character cafes have been a huge trend in Japan in recent years as numbers of collaborated cafes offering unique and photo-worthy themed dishes, drinks and limited merchandise.
There are numbers of "temporary" character cafes opening across Japan only for a limited time through the year in order to celebrate the related events such as releasing of new films, games, anniversary and so on. On the other hand, there are also "permanent" character cafes where you can visit anytime you like. From Pokemon Cafe to Sanrion character's cafe, there are various character cafes available in Tokyo today!
More info ▶ Best Character Cafes in Tokyo
19. Toyosu Market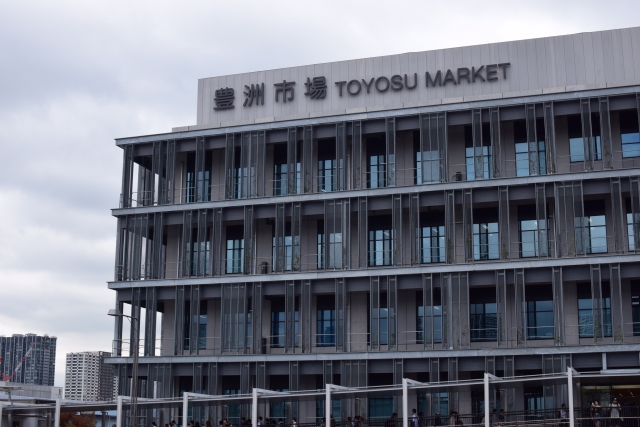 After relocating its location from the famous Tsukiji, the world largest fish market is now situated in Toyosu. At the market, you can find all kinds of food products, not only fish but also vegetables, fruits, meat. There are also shops with cooking utensils and a wide variety of restaurants. The top attraction of Tsukiji Market was tuna auction, which now takes place in Toyosu Market in early morning.
Although the iconic wholesale market is now in Toyosu, Tsukiji is still very attractive place to visit for tourists as numbers of shops and restaurants remain there. If you want to explore the great food culture of Tokyo, we'd highly recommend you to visit both Tsukiji and Toyosu.
▶ Toyosu Market: World's Largest Fish Market
▶ Guide to Tsukiji Fish Market
20. Daikanyama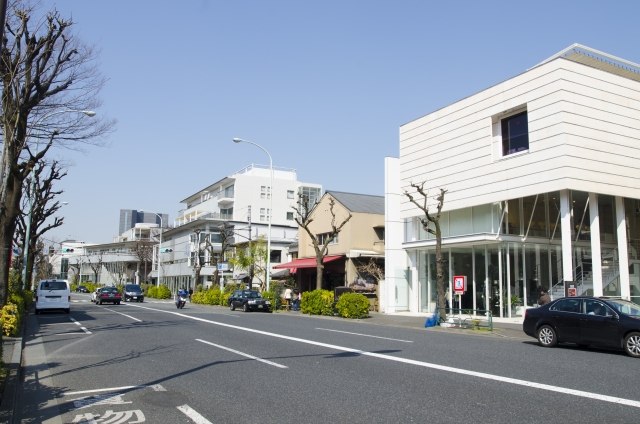 Daikanyama is a neighbourhood in Tokyo that is often described as the Brooklyn of Tokyo as it's home to numbers of stylish cafes, restaurants, trendy boutiques and shops. It's a great place to stop for branch and hunt for chic and trendy designer clothes.
Although it's located right next to busy neighbourhoods like Shibuya, Ebisu and Nakameguro, Daikanyama has much more chilled and relaxed atmosphere with less crowds.
Daikanyama T-SITE is the popular landmark in Daikanyama area, which is a complex buildings consist of multiple facilities such as bookstore, cafe, restaurants, etc. The large book store "Tsutaya" offers a huge selection of books, CDs and DVDs, and the cafe lounge inside the book store where guests can read books with coffee. There is also a Starbucks store next door which has a pleasant terrace seats surrounded by nature.
More info ▶ Best Things to Do in Daikanyama
---
▽Check out the best places to visit in other popular areas in Japan!▽
Have you enjoyed my list?? If you have been to most of major tourist sites in Tokyo such as Shibuya, Harajuku, Shinjuku, Asakusa, etc, there are more places to explore and listed spots are highly recommended for experienced travellers to Tokyo! For more info about trendy new spots in Japan, please check out these articles, too!
▶︎30 Best Things to Do in Tokyo
▶︎30 Best Things to Do in Japan
▶︎10 Best Activities in Tokyo
▽Related Articles▽
▶︎10 Hottest Places to Visit in Japan
▶︎10 Best Spots to Photograph in Tokyo for First-Time Visitors!
▶︎5 Best Walking Tours in Tokyo
▼Editor's Picks▼
▶︎Best Strawberry Buffets in Tokyo
▶︎Must-Visit Museums in Tokyo
▶︎Best Day Trips from Tokyo
---