10 Hottest Places to Visit in Japan
Best Japan Travel Destination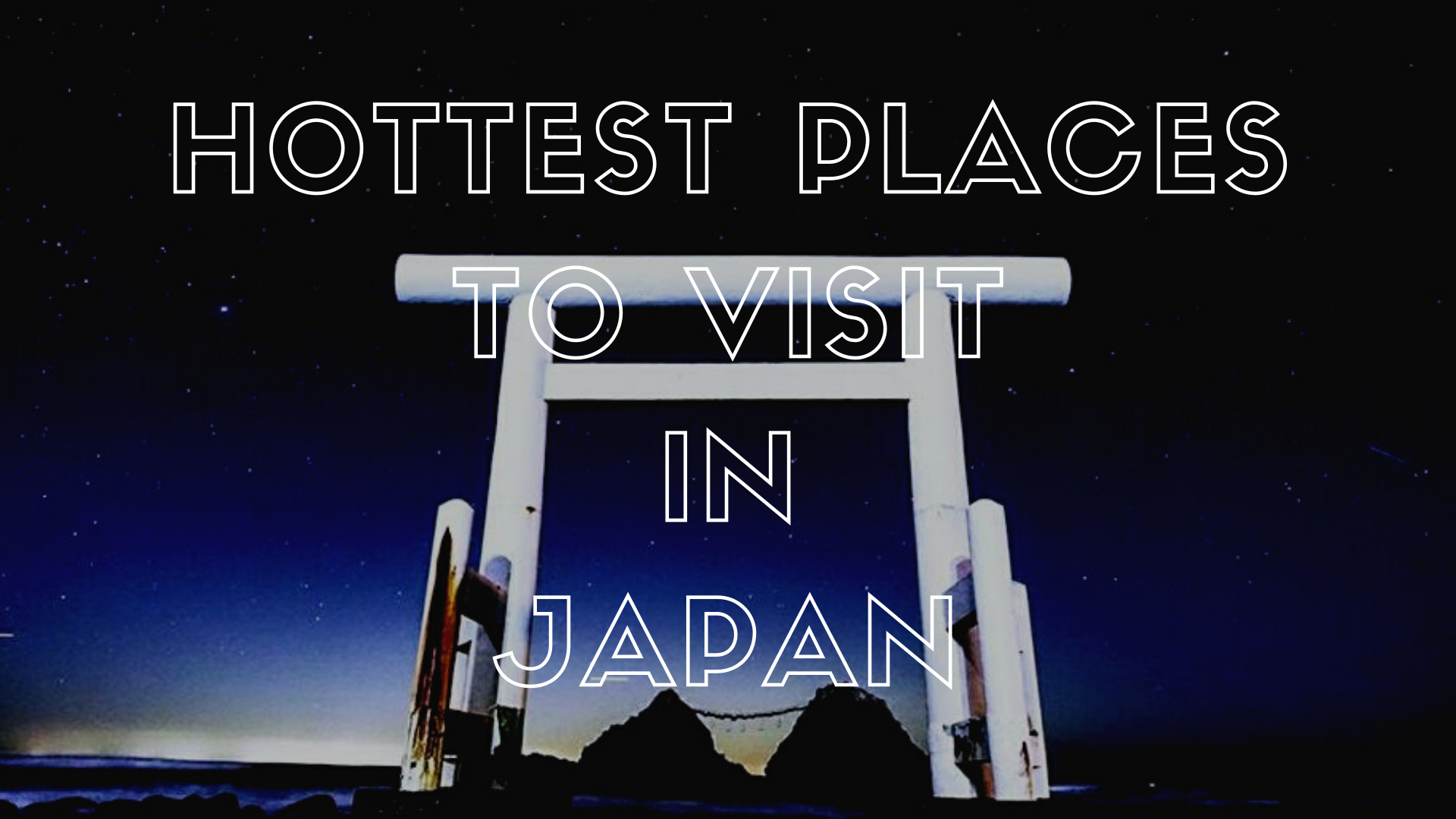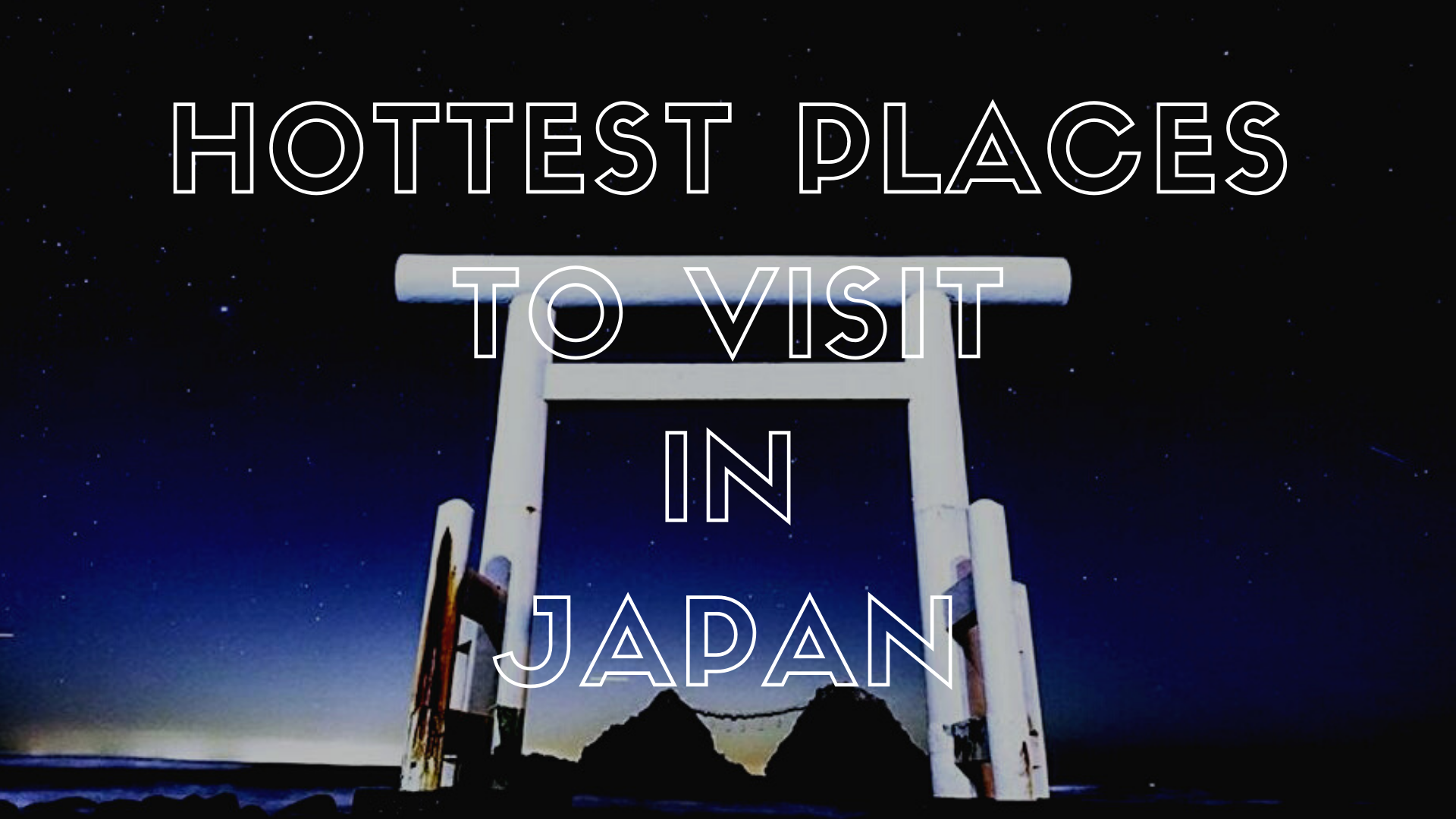 Deciding where to visit in Japan? If you are looking for new travel destinations in Japan after visiting major tourist spots in Tokyo, Osaka, Kyoto, etc, you should definitely check out my list of 10 hottest places to visit in Japan today!
I have listed 10 travel destinations which are newly opened or completely off the beaten track, and I bet most of you haven't been there yet (including me!) ! So let's check them out and after reading, make sure to add them on your bucket list for your next visit to Japan 😉
1. teamLab Borderless (Odaiba)/teamLab Planets TOKYO (Toyosu)
There are two museums produced by teamLab in Tokyo. Both opened last year, and instantly became the hottest spots to visit in town. MORI Building Digital Art Museum: EPSON teamLab Borderless is a teamLab museum located in Odaiba area, and teamLab Planets Tokyo DMM.com is a "temporary (till end of 2022)" museum located in Toyosu area (near Toyosu Fish Market).
Both museums offer visitors the whole new art experience with the interactive digital art with the cutting edge technology and in massive 10,000 square meters. They are now one of the top must-visit destinations in Tokyo, and it's highly recommend to purchase tickets in advance!
<<Click HERE to Book teamLab Planets TOKYO in Toyosu Now!!>>
2. Hachijojima Island
One of Tokyo's 7 volcanic island, Hachijo Island is a tropical island in the Philippines Sea. Although the island is located 287 km away from the mainland of Japan, you can access by plane in 45 mins from Haneda Airport (or 10 hours by ferry from Takeshiba Port in Tokyo). Enjoy the beautiful beach, snorkeling, hiking Hachijo Fuji, wild hot spring and delicious seafood. You can check more amazing things to do on the island from the link below!
3. Shonan
Welcome to the nearest beach paradise from Tokyo! Shonan area is coast cities located in southwest of Kanagawa Prefecture, which is about 50km away from the central Tokyo (1h by train). If you are visiting popular sightseeing spots in Kanagawa like Kamakura and Enoshima, extend your trip to Shonan area for more laid back and stylish beach towns.
4. Noumizo Fall
Noumizo Fall is located in Chiba prefecture, next to Tokyo. The fall has been in the spotlight since last year, as the picture of it has spreaded quickly on social medias such as Instagram. It's one of the most mystical and picturesque tourist attractions in Japan.
5. Sumatakyo
This beautiful suspension bridge is located at Sumatakyo Gorge in Shizuoka prefecture. The bridge has been listed for "10 best suspension bridges in the world" by Tripadvisor. Enjoy the dynamic view of the wooden bridge, turquoise blue lake and the great forest. It's great area to visit especially during autumn when the trees on the gorge turn into warm colours.
6. LEGOLAND JAPAN
Legoland Japan is the first theme park of LEGO in Japan which opened in in Nagoya City, Aichi Prefecture in 2017. The main target of the park is kids aged from 2–12 and their families, yet whoever has grown up with building up colourful bricks would surely enjoy the massive Lego themed park. Legoland consists of 7 zones with different themes and there are over 40 attractions including rides, shows interactive attractions. Check out the link below for 18% off discount e-tickets!
7. Shimanami Kaido
Shimanami Kaido Cycling Road is considered as the best road to cycle in Japan. The route stretches over the Seto Inland Sea connecting the mainland (Onomichi City, Hiroshima) and Shikoku region (Imabari City, Ehime) with several bridges across small remote islands, and offering spectacular sceneries. I have done my Shimanami Kaido cycling trip in 2017, so please check out my review of the trip if you are interested to do it 😉
8. Kintaikyo Bridge
Kintaikyo Bridge or Kintai Bridge is a picturesque bridge which is considered as one of the three most beautiful bridges in Japan. The 5-arch structured wooden bridge was made with a traditional construction technique. Each season, the bridge displays the stunning view with the river and surrounding nature. Kintaikyo Bridge is located in Iwakuni City, Yamaguchi Prefecture which is not very far from Hiroshima City (approx 50 km).
If you are planning your visit to Hiroshima City and Miyajima Island, you should definitely extend your trip to see this stunning bridge and other historical monuments in Iwakuni City like Iwakuni Castle.
9. Itoshima
Itoshima is a small city of Fukuoka Prefecture which can be accessed from Fukuoka City within 1 hour. The iconic white torii gate of Itoshima has become one of the most popular Instagram-Worthy spots in Japan in past years. The large white torii gate is situated at Futamigaura Beach, which is also known for the sacred wedded rocks (Meoto Iwa). Itoshima has numbers of beautiful sightseeing and scenic spots, and it's definitely one of the best off the beaten tracks for travel photographers.
10. Ibusuki Onsen
Ibusuki City is located at the southernmost tip of Satsuma Peninsula, Kagoshima Prefecture and known as one of the greatest Onsen resorts in Kyushu region. Ibusuki Onsen is best known for its sand baths. The natural sand bath of Ibusuki are heated by hot steam beneath the sand of Ibusuki Beach. Visitors can have an unique Onsen experience with lying on the beach, covered by heated sand and enjoy the view of Kagoshima Bay.
---
Did you enjoy the list?? For more info about travelling in Japan, you may wanna check out these articles, too!
▽Related Articles▽
▼Editor's Picks▼
---