Shonan Area: 10 Best Things to Do
Shonan Area Guide : Best Things to Do in Shonan Area Beach Towns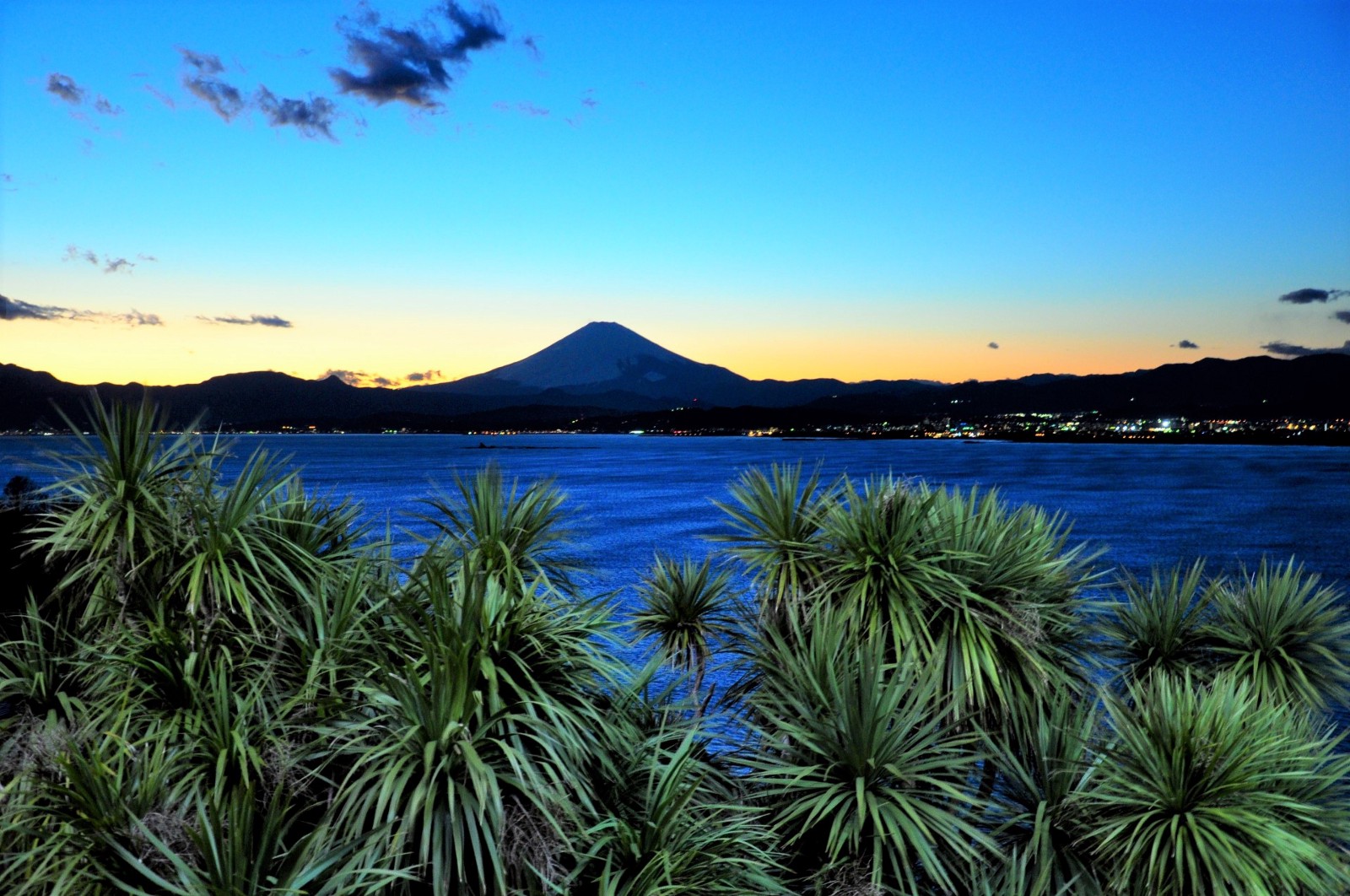 For those who love ocean, beaches and a relaxing atmosphere, the Shonan area is definitely the place to be! Japan's most laidback and cool surfer's paradise which deserves to be called the California of Japan 🙂
Shonan (湘南) is a southwestern part of Kanagawa Prefecture, which is approx 1 hour away from central Tokyo. Shonan area is a seaside region of Sagami Bay that spans from Enoshima to Oiso City. There are numbers of beaches on its coast line and it's where all ocean lovers gather to enjoy their seaside life.
The area is mostly known for marine activities such as surfing, SUP, fishing, etc. Many locals play marine sports all year around and there are numbers of shops offer rental facilities if you wish to try.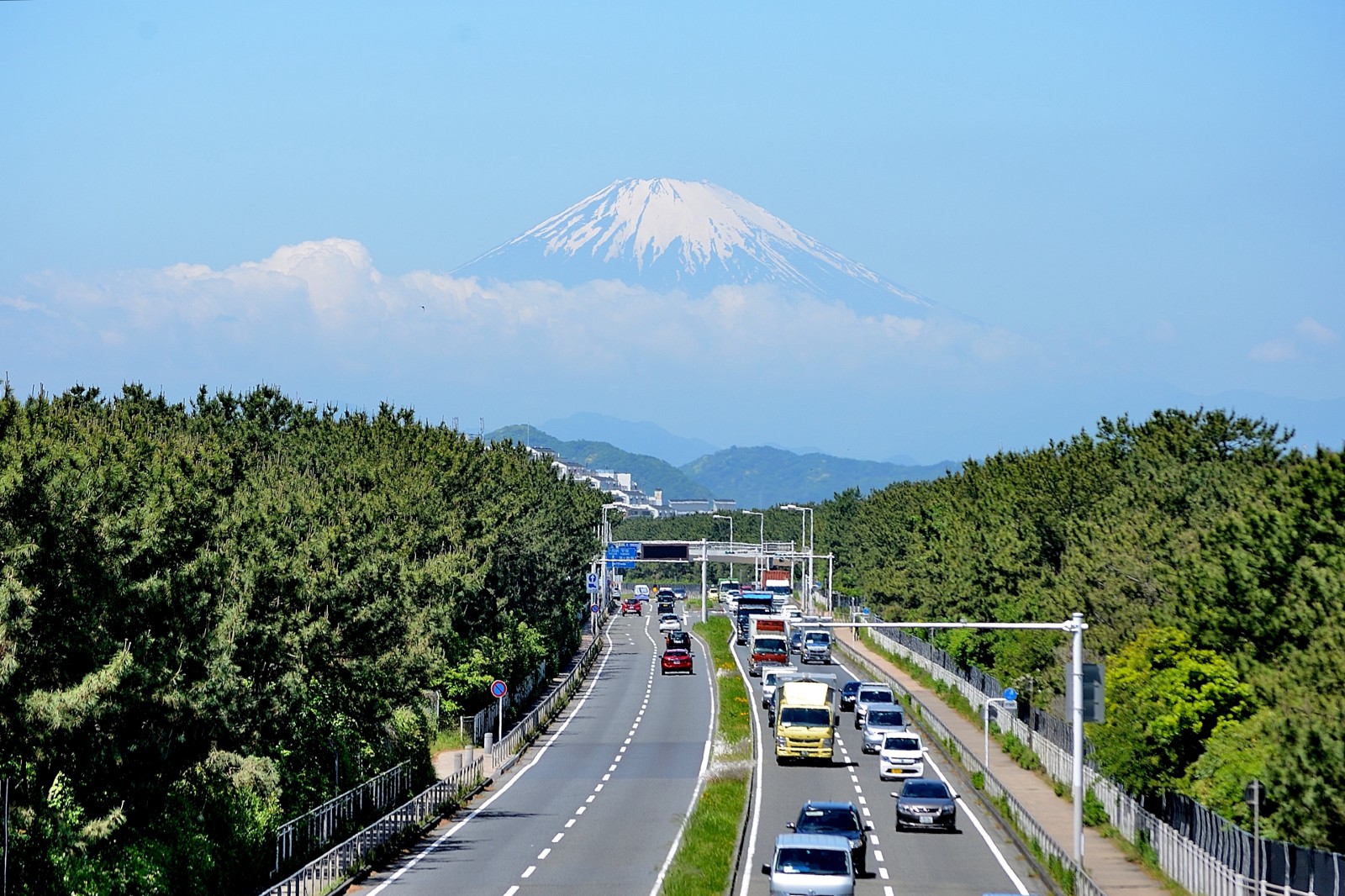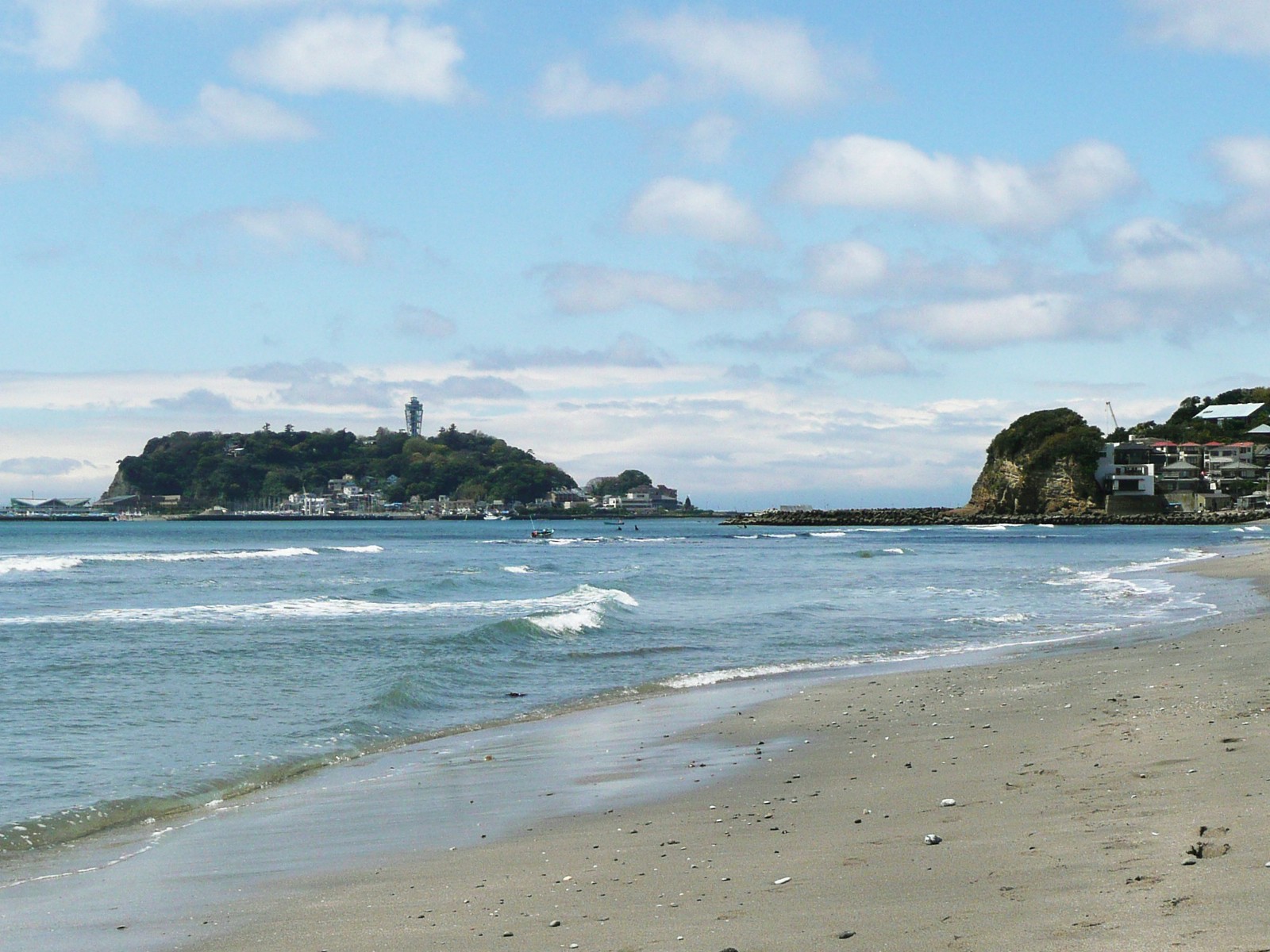 During summer, the area gets really busy as many visitors come to hit the beaches from outside of the area. The beaches are lined by beach shacks which people can enjoy food, drinks and music. If you wish to avoid crowds, there are numbers of quiet beaches where only locals go as well as stylish and fashionable cafes, restaurants and shops where you can chill out.
Shonan area is situated next to Kamakura area, which is a very popular side trip destination from Tokyo, known as the Kyoto of East. If you are planning to visit Kamakura, why don't you extend your trip to Shonan area? In this article, I'm going to introduce some of the best highlights of Shonan area including seaside attractions and local hidden gems!
1. Enoshima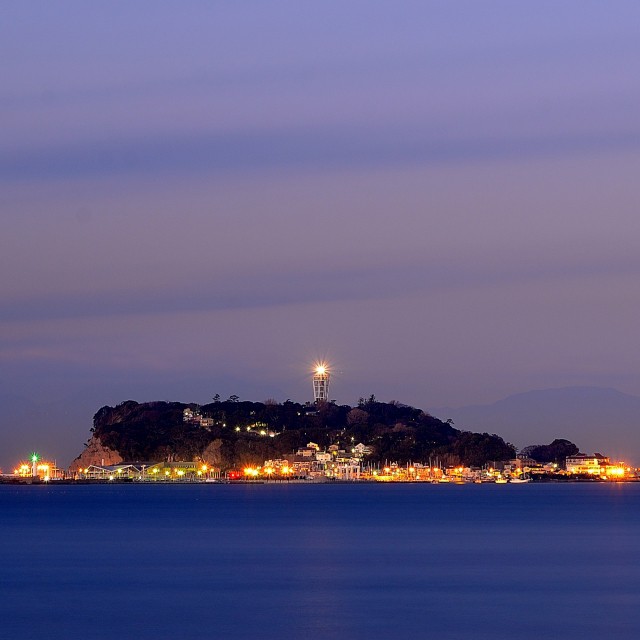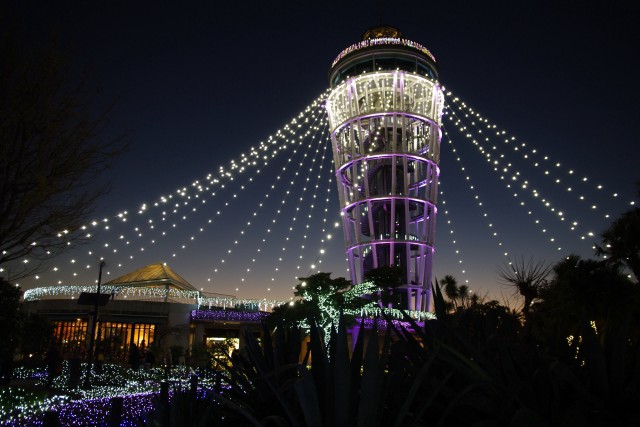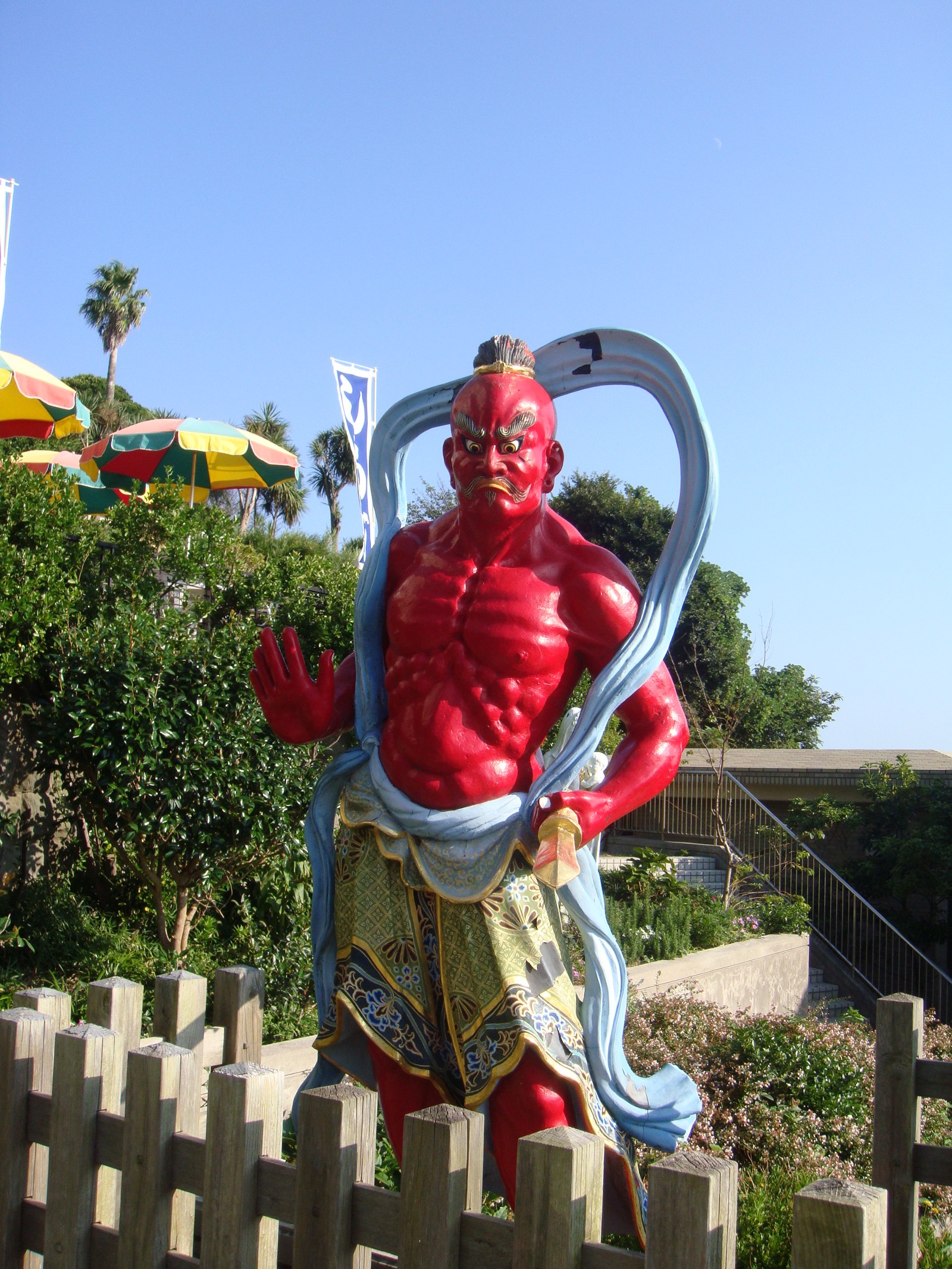 Enoshima (江の島) is a small touristic island, connected with the mainland by the bridge. The island offers a variety of attractions including a shrine, park, observation tower and cave. There are many shops and restaurants where you can buy souvenirs and enjoy various street snacks and local delicacies. Seafood is particularly famous in this area. The island also offers a great view of Mt Fuji and the Sagami Bay if the visibility is good.
The hilly island has many stairs and slopes so it's recommended to wear comfortable shoes, otherwise, there is an escalator that is 106m long and runs from the bottom to the top. There are also beaches right off the island which offer a large number of beach shacks and attract big crowds during summer.
Enoshima can be accessed by Odakyu line (Katase Enoshima Station) or Enoden line (Enoshima Station).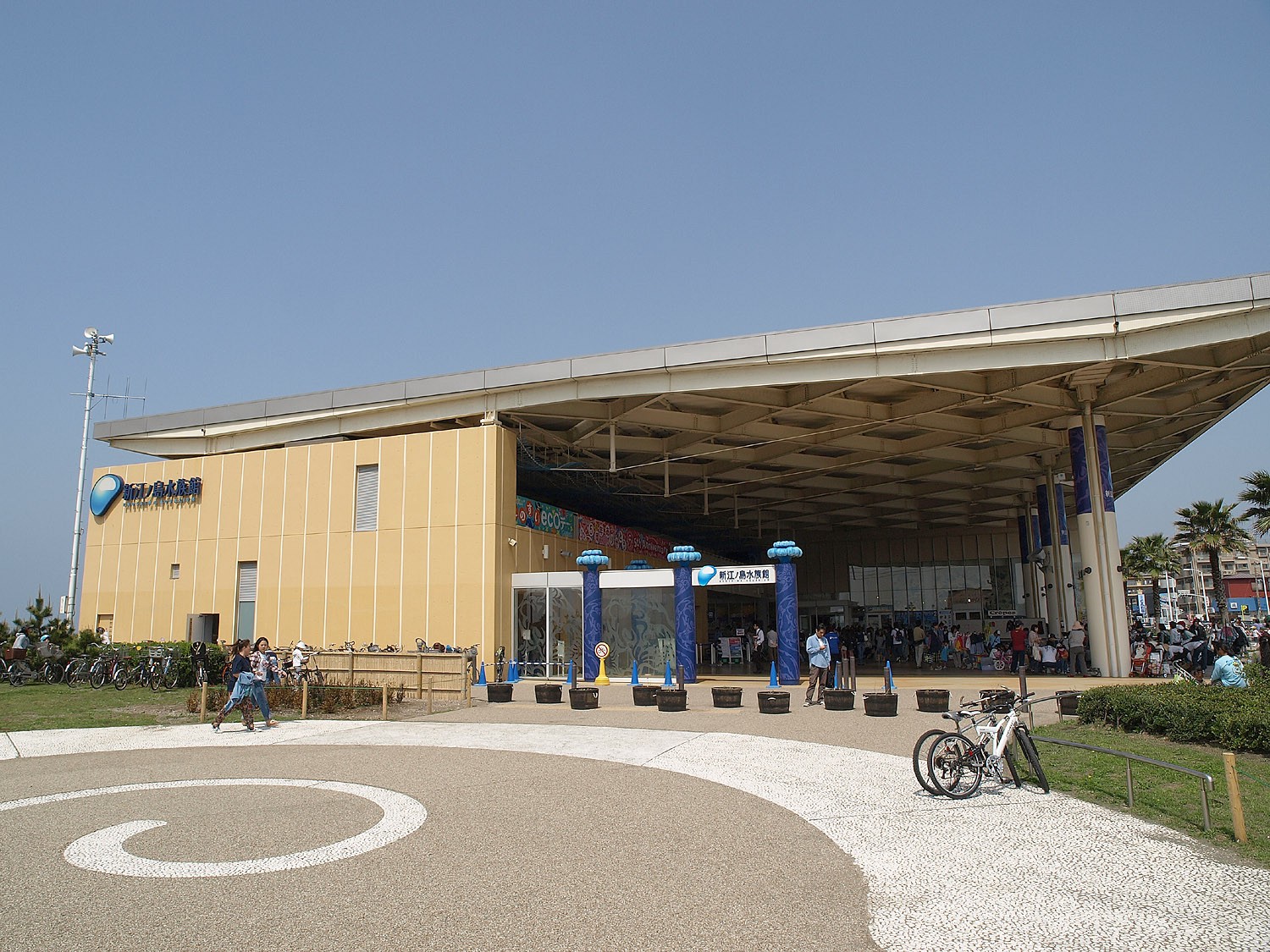 Enoshima Aquarium (新江ノ島水族館) is a large aquarium situated in front of Katase Nishihama Beach near Enoshima Island. The aquarium is home to a wide range of marine life and showcases over 500 different fish and species in 12 divided zones. The popular dolphin show takes place in the Dolphin Show Stadium several times a day. The jellyfish exhibition is also highly popular as they offer one of the world's best jellyfish display using their own long-term research. The aquarium has cafes and souvenir shops.
▶ Book Enoshima Aquarium Admission Tickets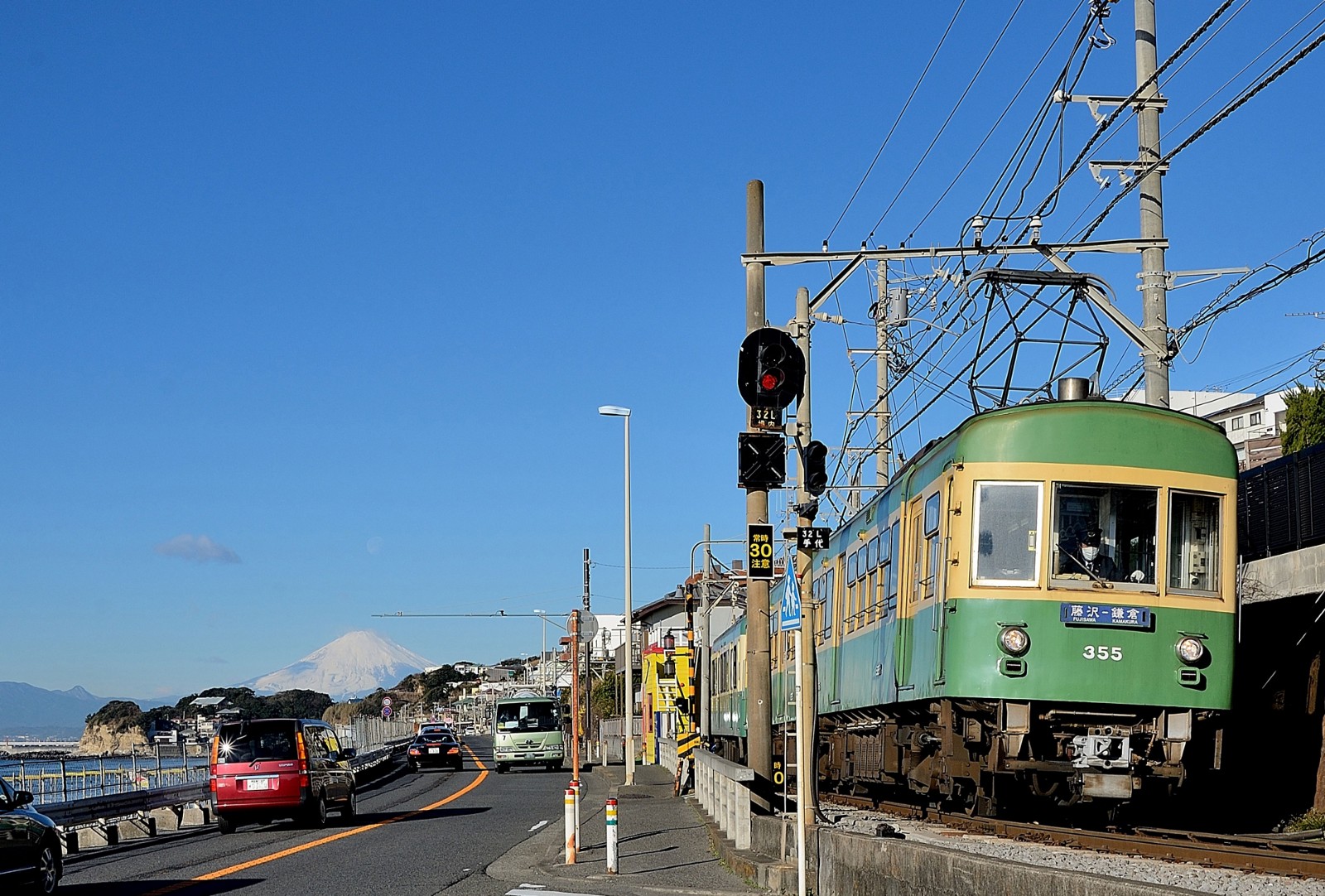 Enoden (Enoshima Dentetsu, 江ノ島電鉄) is a local railway which runs between Fujisawa Station and Kamakura Station passing through the neighbourhood and by the coastline. It's a small local train but now popular as a tourist attraction for the scenic train route. It's highly recommended for sightseeing in Kamakura and Enoshima area as you can hop on and off when you buy an economical one day pass.
One of the train stops, Kamakura Kokomae Station along the route 134 now attracts a large number of anime fans from all over the world as the rail crossing near the station appeared in the opening scene of the Slam Dunk anime series.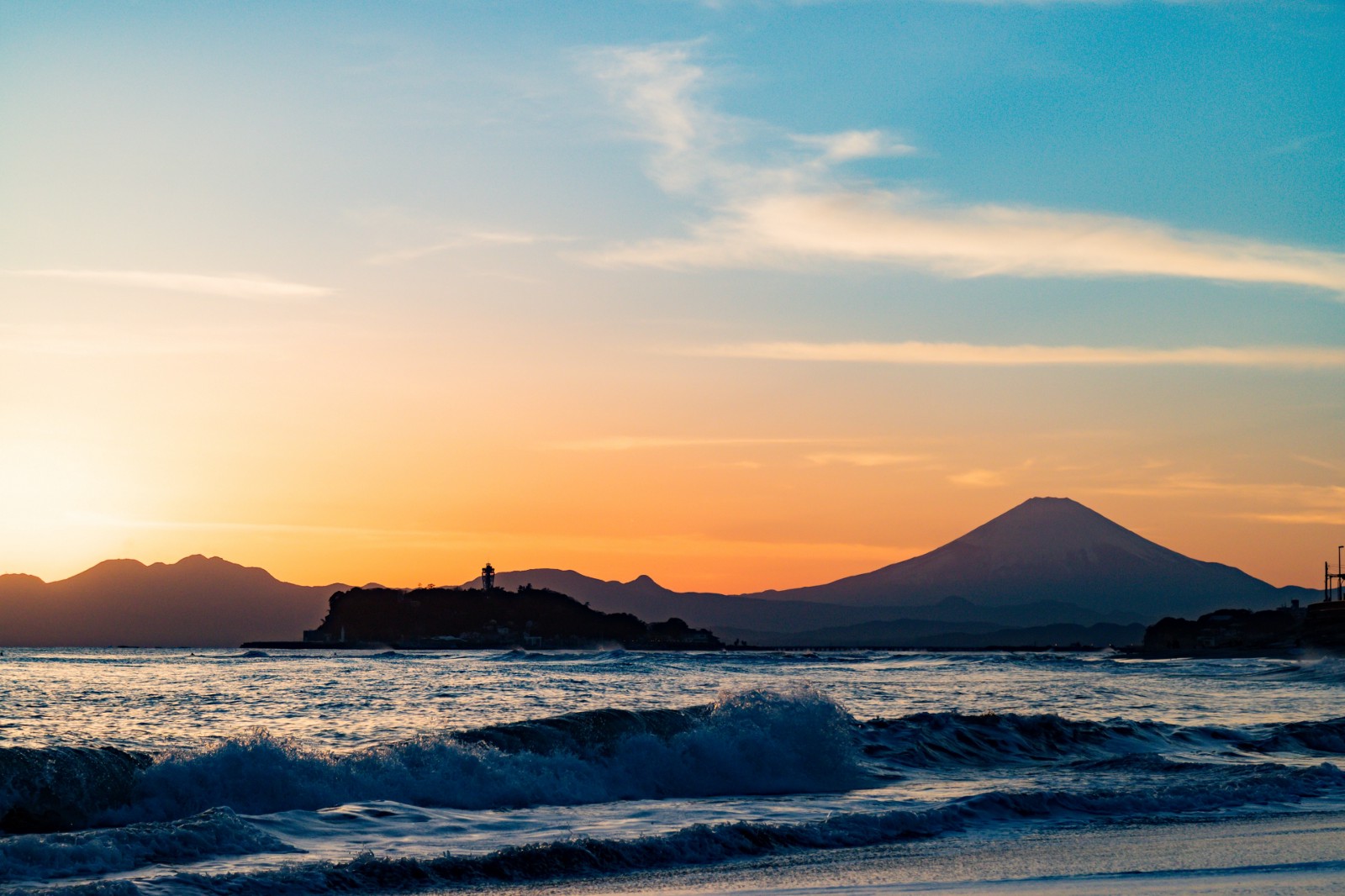 One of the best things about beaches in Shonan area is that you can spot the great views of Mt Fuji. If you are into photography, it's highly recommended to visit during winter when the visibility is much higher as the view gets hazy during summer. In the article below, I have introduced some of the best Mt Fuji viewing spots around Shonan area, so please check out the article if you are interested!
▶ 5 Hidden Mt Fuji Viewing Spots in Kanagawa
5. Route 134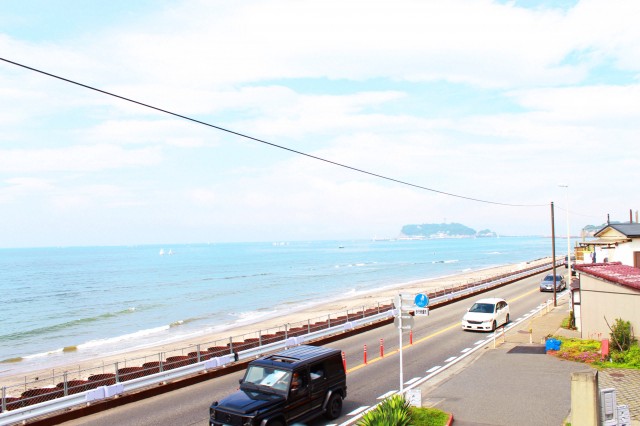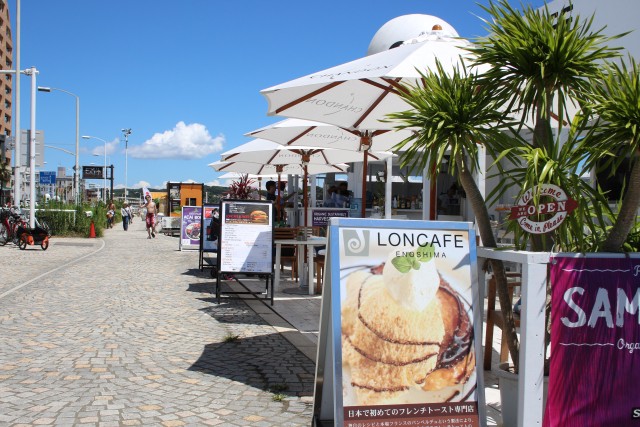 One of the best roads to drive in Japan, the route 134 is a scenic road along the coastline, which connects Yokosuka and Oiso City. You can enjoy driving with the ocean breeze and stop by at one of the stylish cafes and restaurants that line by the road.
6. Kugenuma Beach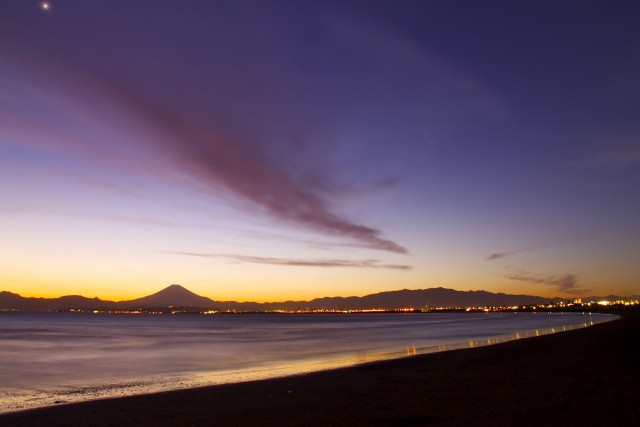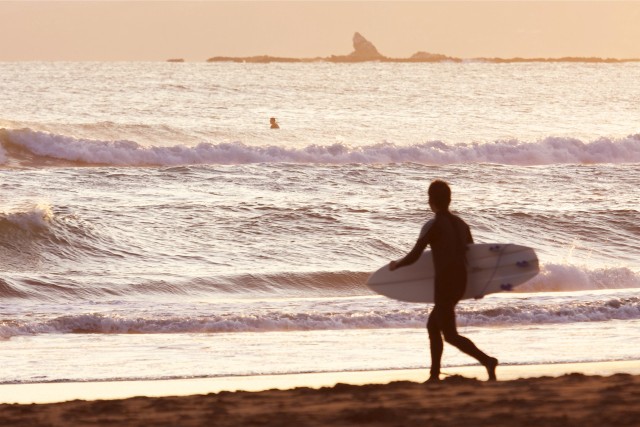 Kugenuma Beach (Kugenuma Kaigan, 鵠沼海岸) is a popular beach in Shonan area especially among surfers. It gets pretty busy during summer, but slightly less crowded than beaches around Enoshima or Kamakura area. Kugenuma Beach has a surprisingly easy access from Tokyo with the direct train available from Shinjuku Station to Kugenuma Kaigan Station by Odakyu line.
7. Chigasaki Beach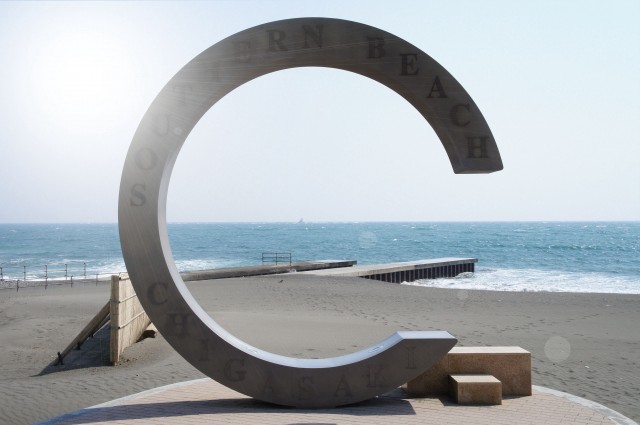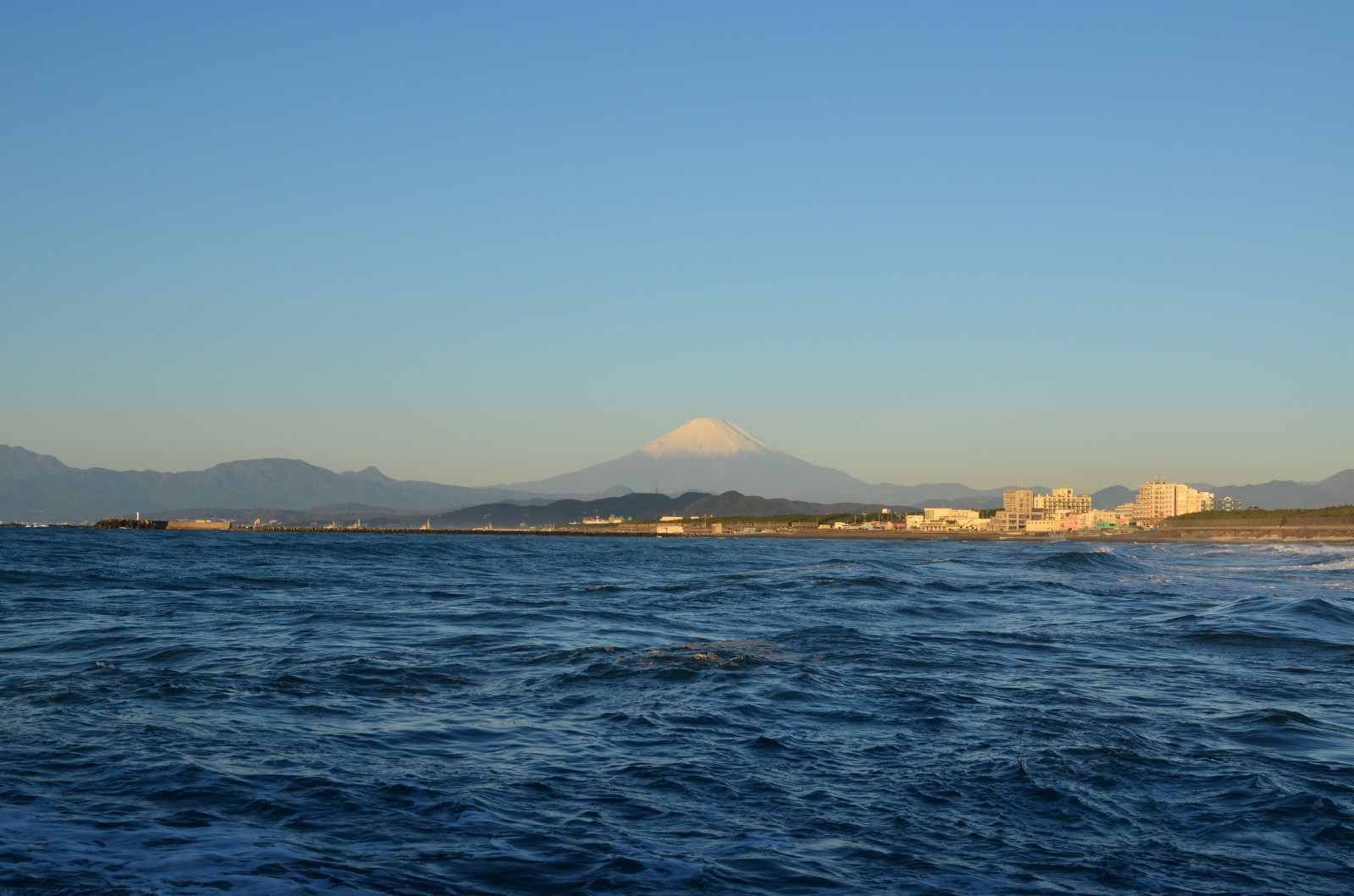 In the west-end of Shonan area, Chigasaki Beach is more like locally oriented beach comparing to many other beaches within the area. This beach is more recommended for couples or families who want to enjoy the beach with less crowds and relaxing atmosphere without big crowds or loud music. Chigasaki beach also offers several beach shacks with cafes, restaurants, rental facilities, etc. Also you can capture the view of Mt Fuji on this beach. The beach can be accessed with approx 20 mins walk or a short bus ride from Chigasaki Station.
8. Eat Whitebait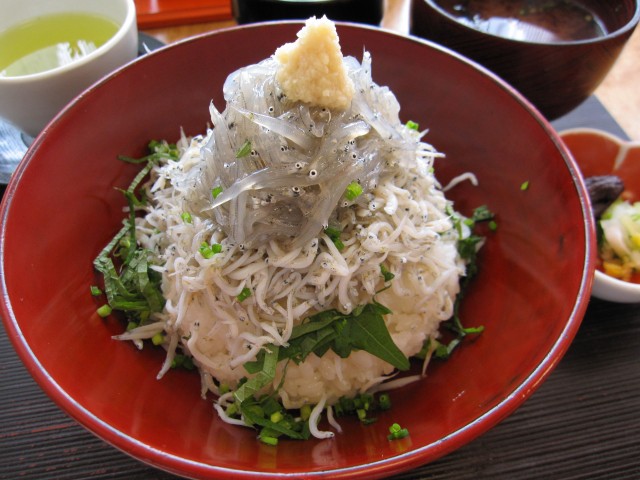 What to eat when in Shonan?? Because it's a seaside region, you can enjoy fresh local seafood products with inexpensive price. Whitebaits "Shirasu" is one of the signatures from Shonan Area and there are many restaurant serving them. But please note that they don't serve whitebait when it's poor catch.
9. Get on Board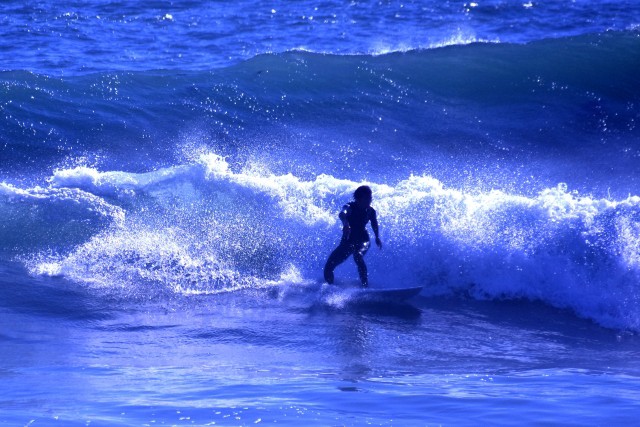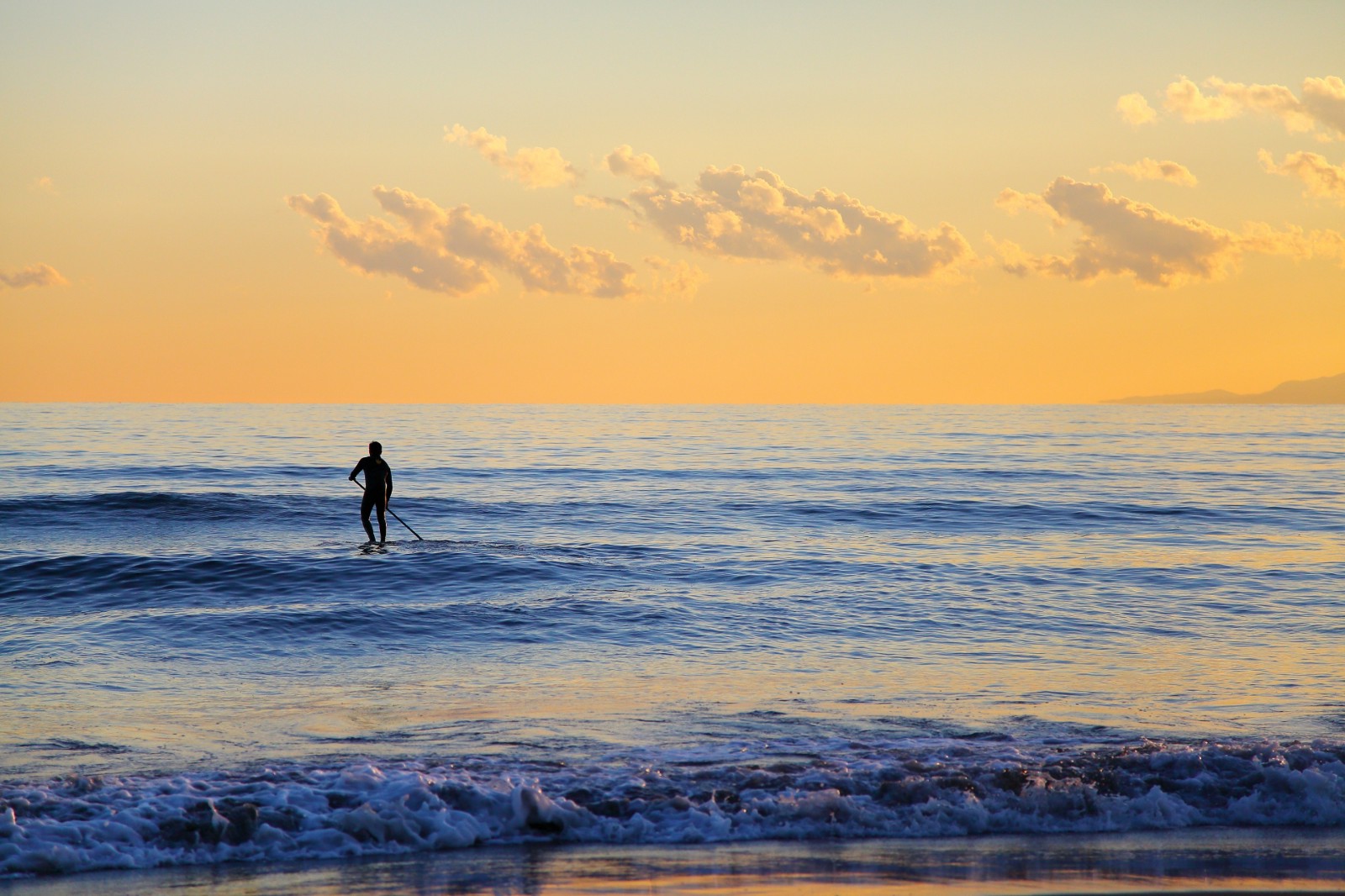 The most popular activity among locals in Shonan area is surfing. There are a lager number of surf shops within the area where you can shop or rent facilities for surfing, and some of them are open for beginners lesson and surfing schools. Besides surfing, SUP (standup paddle board) and windsurfing are also popular in Shonan area.
10. Fireworks Festivals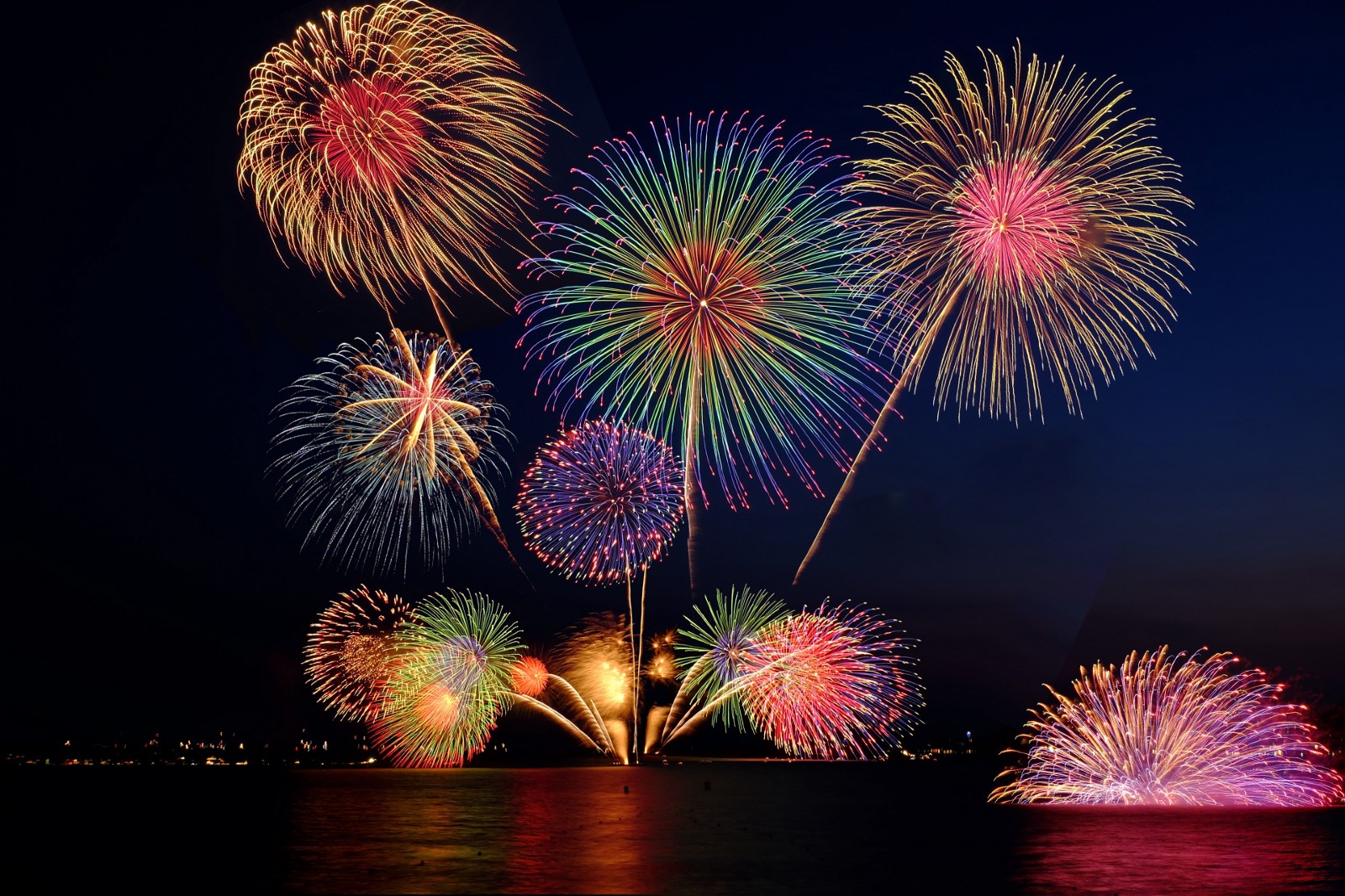 One of most popular attractions in Japan in summer is fireworks. Fireworks festivals are held across the country including Shonan area. As fireworks festivals in Shonan area are set by the sea, the spectacular view of fireworks dazzling over the ocean can be enjoyed. On the day of fireworks, there are usually many many stalls selling street food, drinks and games.
If you are wondering what to do in Kanagawa, check this article below!
▶︎Top Things to Do in Kanagawa
Are you also looking for the things to do in the areas near Yokohama?
▶︎Best Things to Do in Kamakura
▶︎Best Things to Do in Hakone
▶︎Best Things to Do in Yokohama
Shonan area is located very close to Kamakura City! If you need more information about its neighbourhood, please check out these articles!
▼Related Articles ▼
▽Editor's Picks ▽
---