Hakone: 10 Best Things to Do
Best Things to Do in Hakone and How to Get to Hakone from Tokyo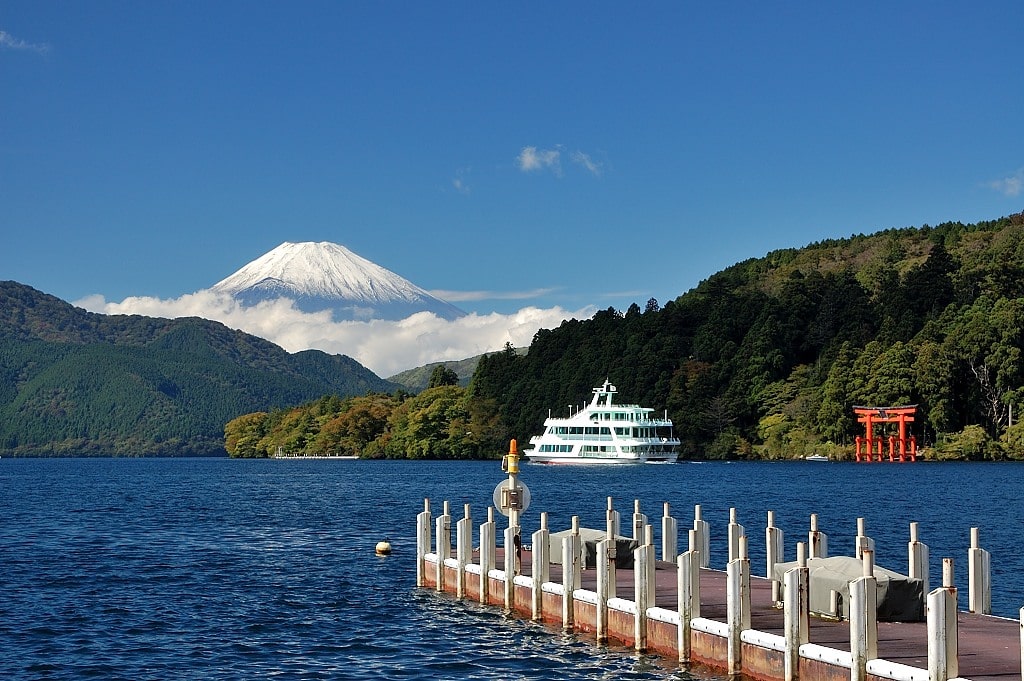 Hakone (箱根) is pretty famous as one of the best Onsen towns in Japan. You can enjoy soaking in hot springs at hotels/Ryokan (Japanese style hotel), and some hotels offer their Onsen facilities if you don't stay overnight there.
Apart from Onsen, Hakone has great nature: mountains, volcanic valley and lake with various activities such as sightseeing cruises, cable cars, some unique art museums and so on. Today, I'd like to introduce 10 best things to do in Hakone including top-rated Onsen spots.
Hakone is located on the Japan's Golden Route for foreign tourists including Tokyo, Kyoto and Osaka. A large number of travelers drop by at Hakone on the way from Tokyo to Kyoto/Osaka (from Kyoto/Osaka to Tokyo) or take a day trip from Tokyo since it takes only 1–1.5 hours to get to Hakone.
*Please note that this article contains affiliate links.
1. Hakone Onsen/Hot Spring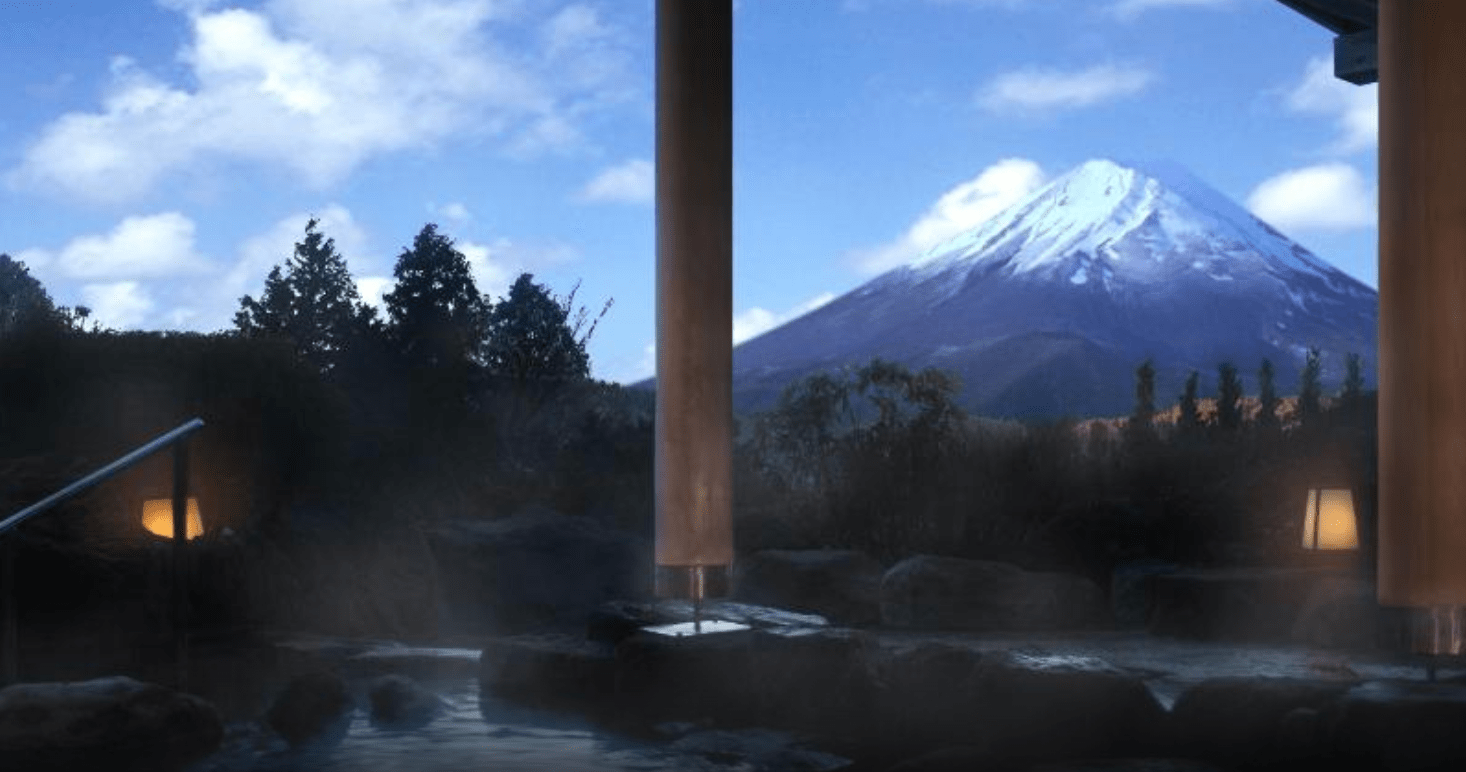 Experiencing the authentic natural Japanese Onsen is definitely what you should do in Hakone. Hakone Onsen (箱根温泉) has its long history: it is said that hot springs were first found in Hakone over 1,200 years ago. You can enjoy soaking in Onsen on a day trip from Tokyo since Hakone is really accessible from the metropolitan area, however, it is highly recommended to stay at Ryokan with gorgeous Onsen at least for a few days in Hakone. Here are top-rated Onsen Ryokan, and the ones which have outdoor Onsen with the views of Mt.Fuji are especially popular.
2. Owakudani (Great Boiling Valley)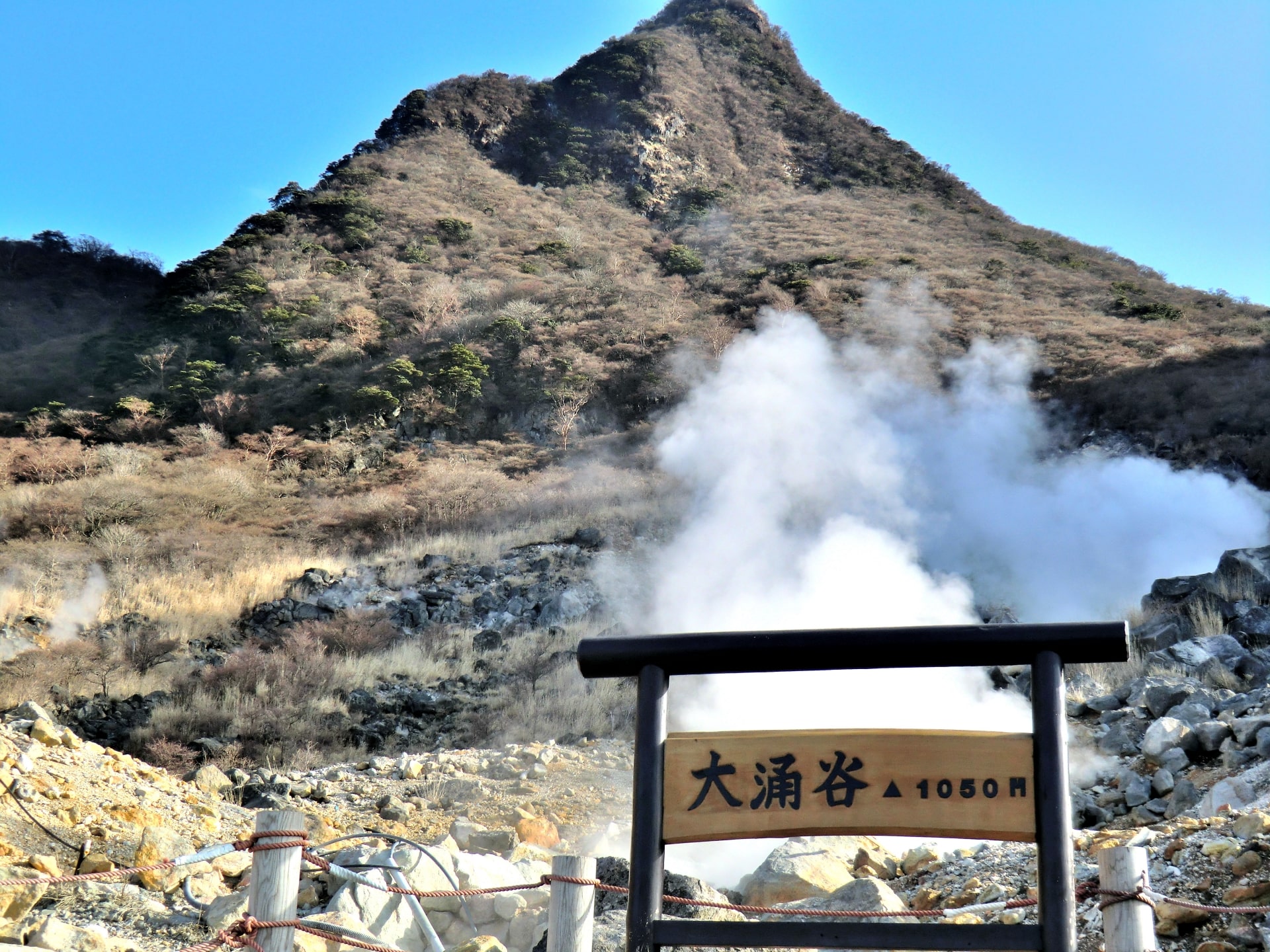 Owakudani (大涌谷) is a great boiling valley by which the Onsen hot springs are gifted in Hakone. You can get to Owakudani by cable car Hakone Ropeway, where many regional food including a black egg are offered. Sometimes, Owakudani has been closed recently for the volcanic alert level raised.
3. Hakone Open-Air Museum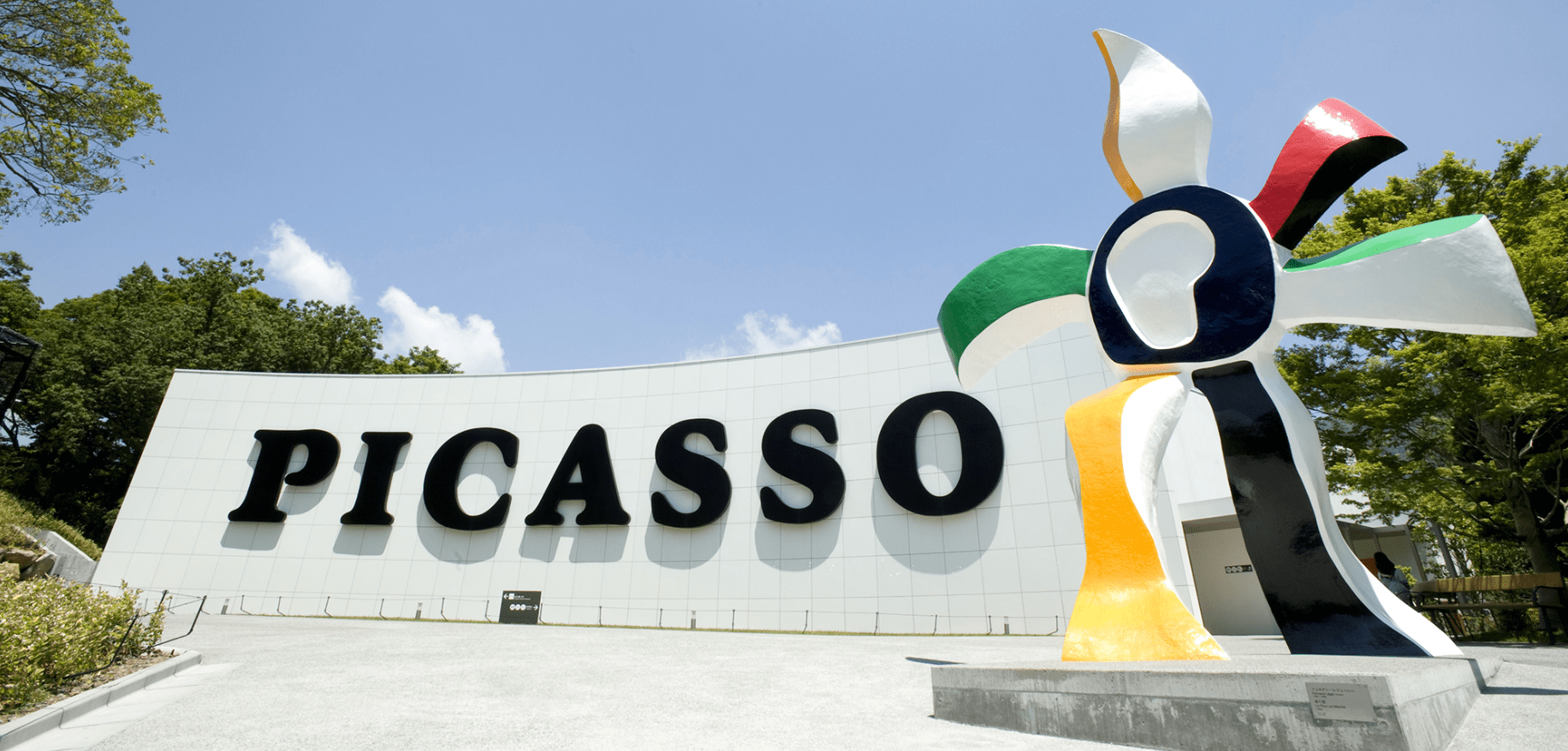 For those who are interested in art museums, Hakone Open-Air Museum (箱根彫刻の森美術館) is one of the most recommended place to visit. Carefully-selected over 100 sculpture arts including the famous Pablo Picasso's masterpieces are displayed in the open air surrounded by seasonal nature. It is the 50th anniversary of the foundation of Hakone Open-Air Museum in 2019.
4. Lake Ashi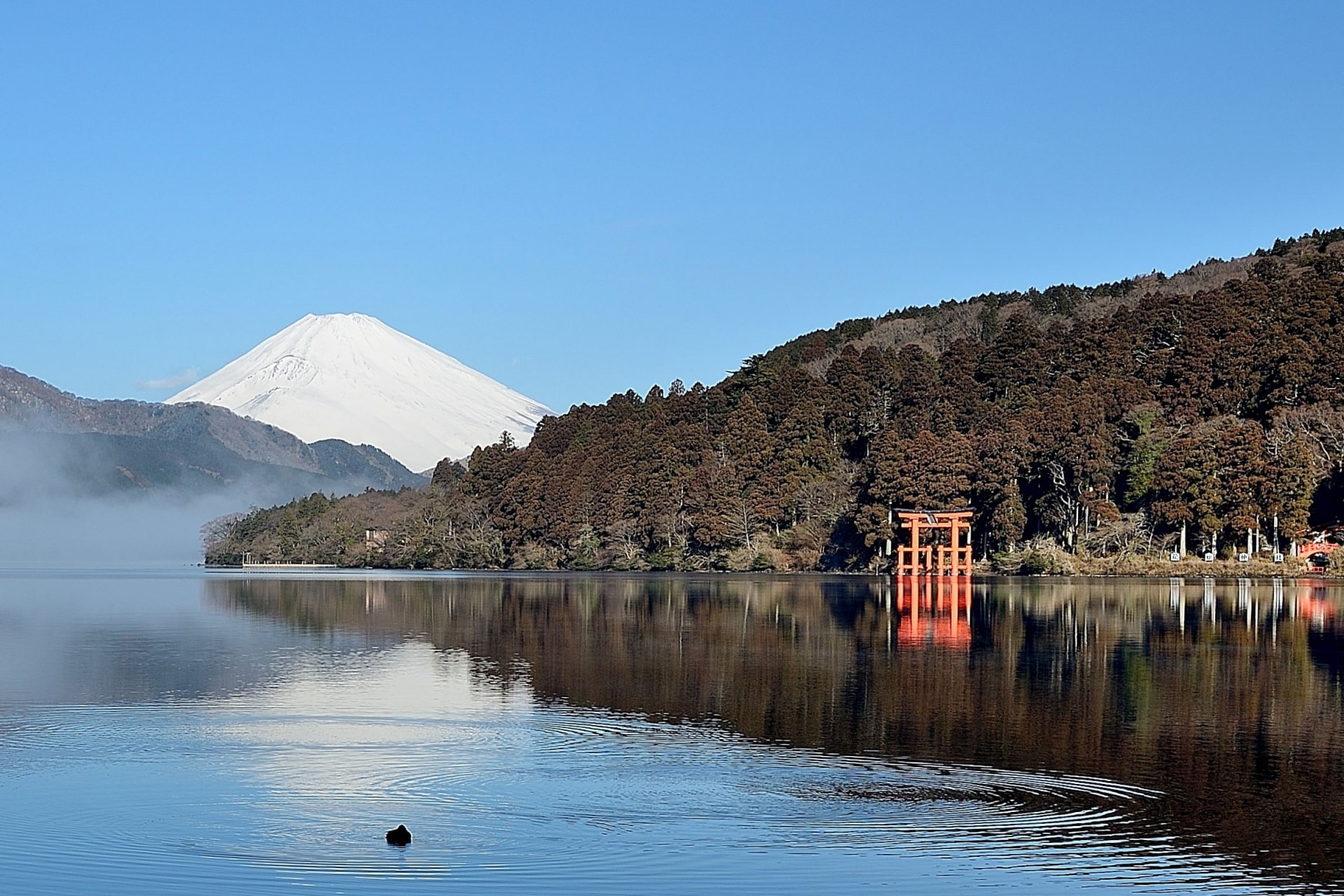 The Hakone's gigantic lake Lake Ashi, which is also known as Ashinoko (芦ノ湖) in Japanese, is surrounded by Onsen resorts, rich nature and historical spots such as Hakone Shrine and Hakone Sekisho (the important spot of the Tokugawa Shogunate in the Edo Period). Lake Ashi is famous for one of the best spots to view wonderful scenery with Mt.Fuji. You can enjoy cruising on the lake with various entertainments. For travelers who are interested in Hakobe, Mt.Fuji and Lake Ashi cruises, this 1-day tour is quite popular.
5. Hakone Kowakien Yunessun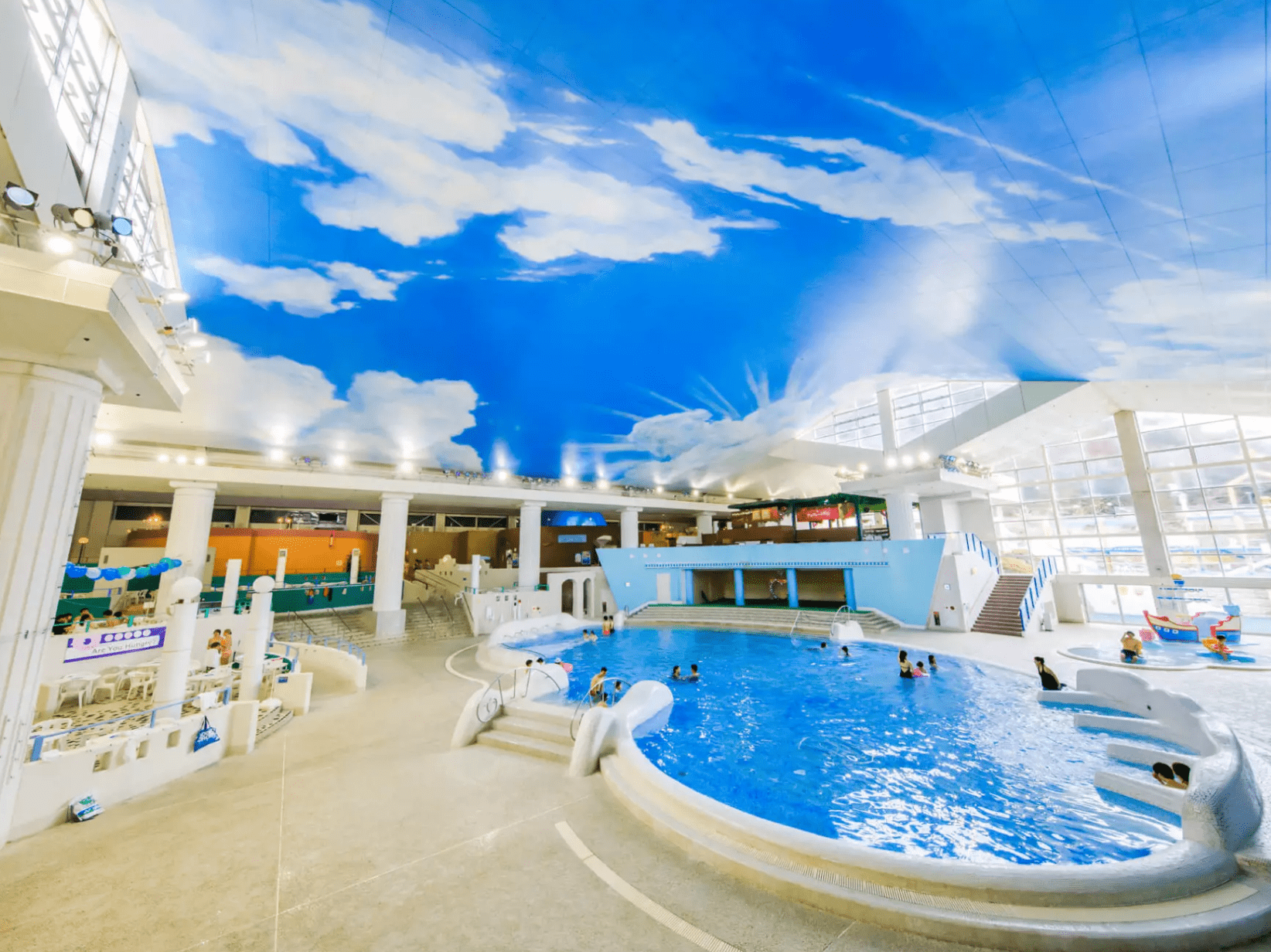 Hakone Kowakien Yunessun (箱根小涌園ユネッサン) is a unique Onsen theme park. There are a variety of hot springs both inside and outside in the facility such as eccentric baths containing wine, coffee and Japanese Sake. Some foreign visitors may be used to Japanese Onsen culture and feel shy to share their nudity in public baths, however, you can enjoy hot springs there with bathing suits. You can get the 45% OFF discount ticket of Hakone Kowakien Yunessun in the link below!
6. Hakone Shrine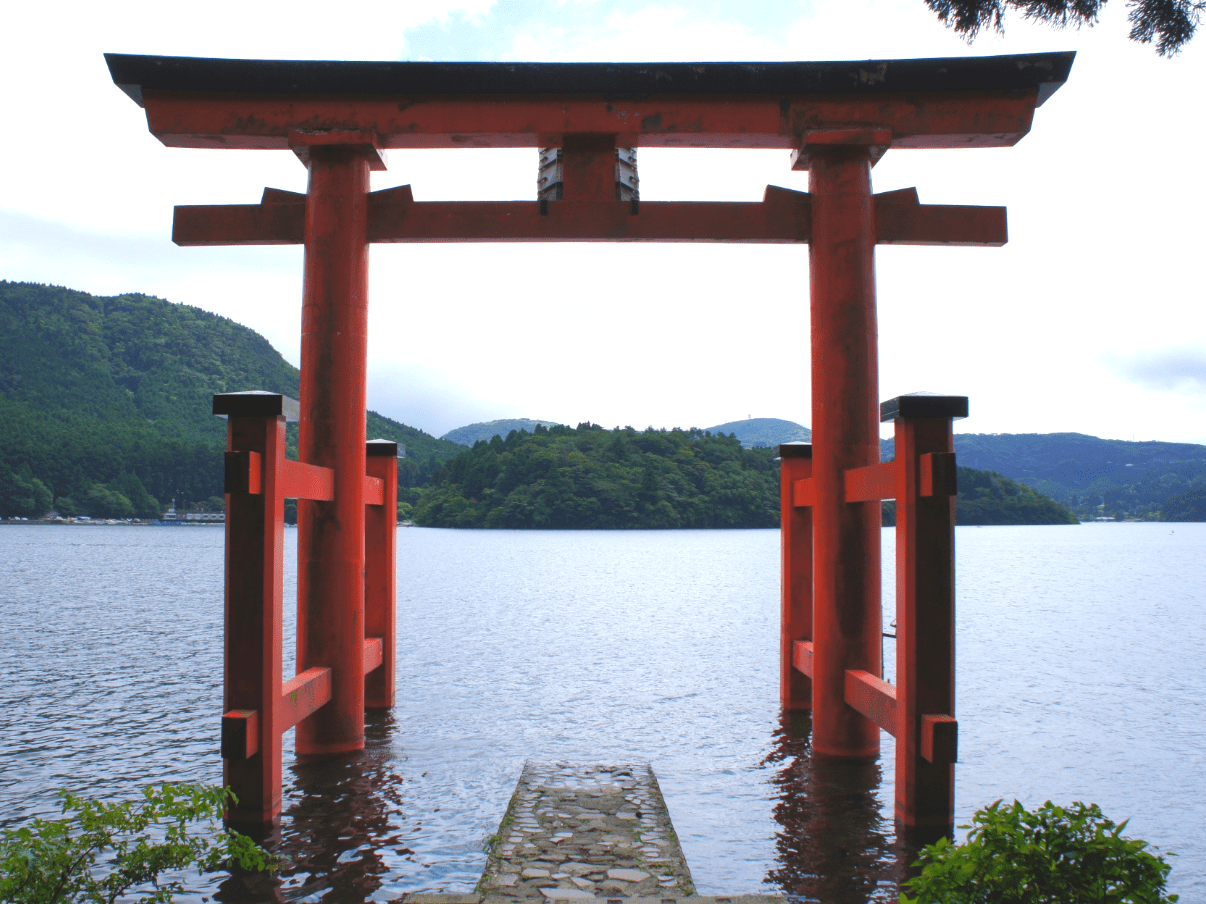 Hakone Shrine (箱根神社), one of the most sacred spots in Hakone, is famous for its torii gate floating on the edge of Lake Ashi. Many tourists visit the shrine to worship for their good luck and marriage tie. There are some other torii gates and hall buildings in the site surrounded by greenery where you can feel Japanese tradition and spiritual energy.
7. Hakone Venetian Glass Museum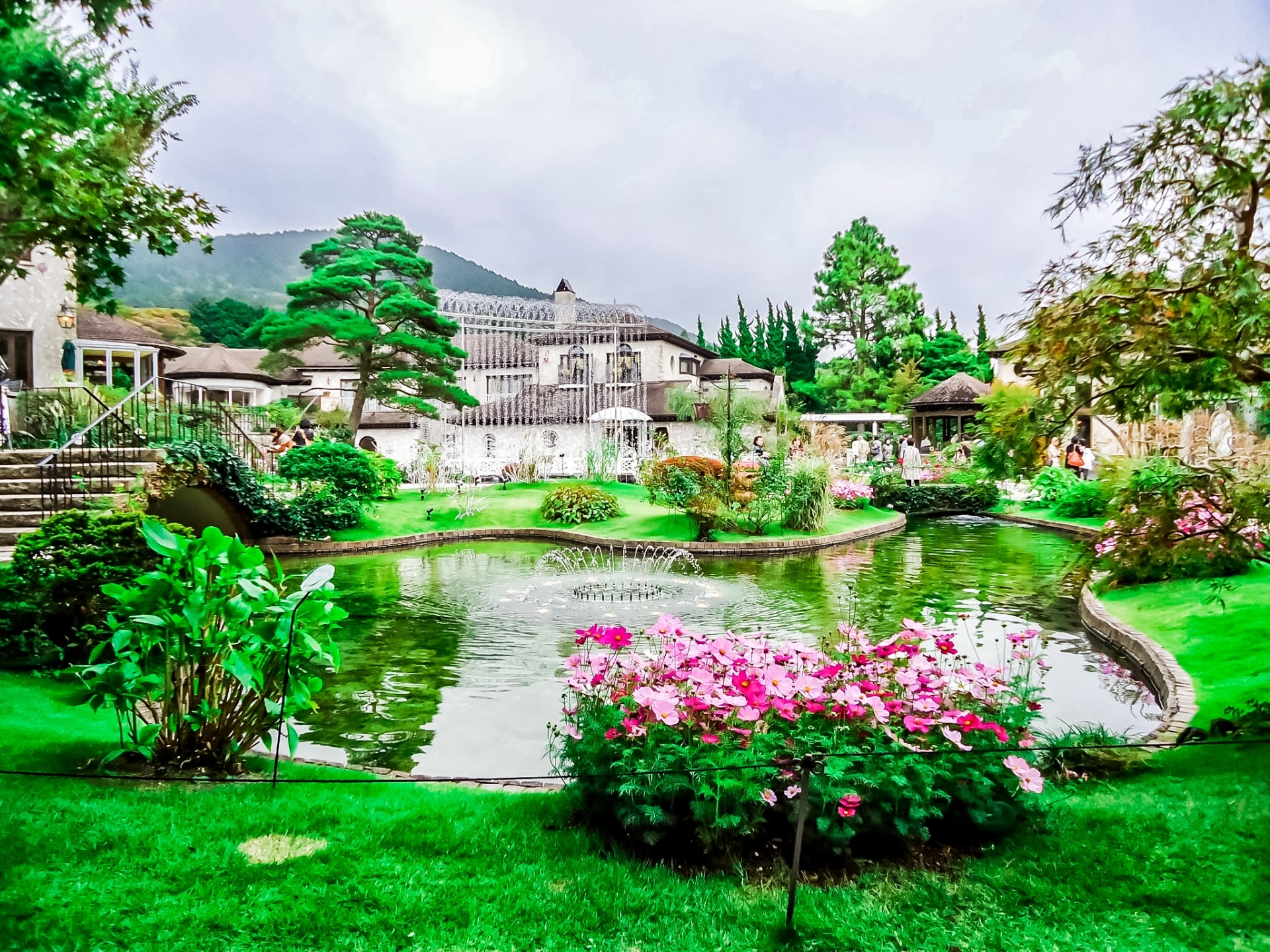 Hakone Venetian Glass Museum (箱根ガラスの森美術館) is one of the most popular museums in Hakone with the theme of the regional specialty glass. It consists of several parts: Venetian Glass Museum, Modern Glass Museum, a garden, a shop and a cafe and restaurant. The beatiful Corridoio, located in the garden, shines with about 160,000 crystal glasses. Hakone Venetian Glass Museum also provides the chance to experience glass workshops.
8. Gora Park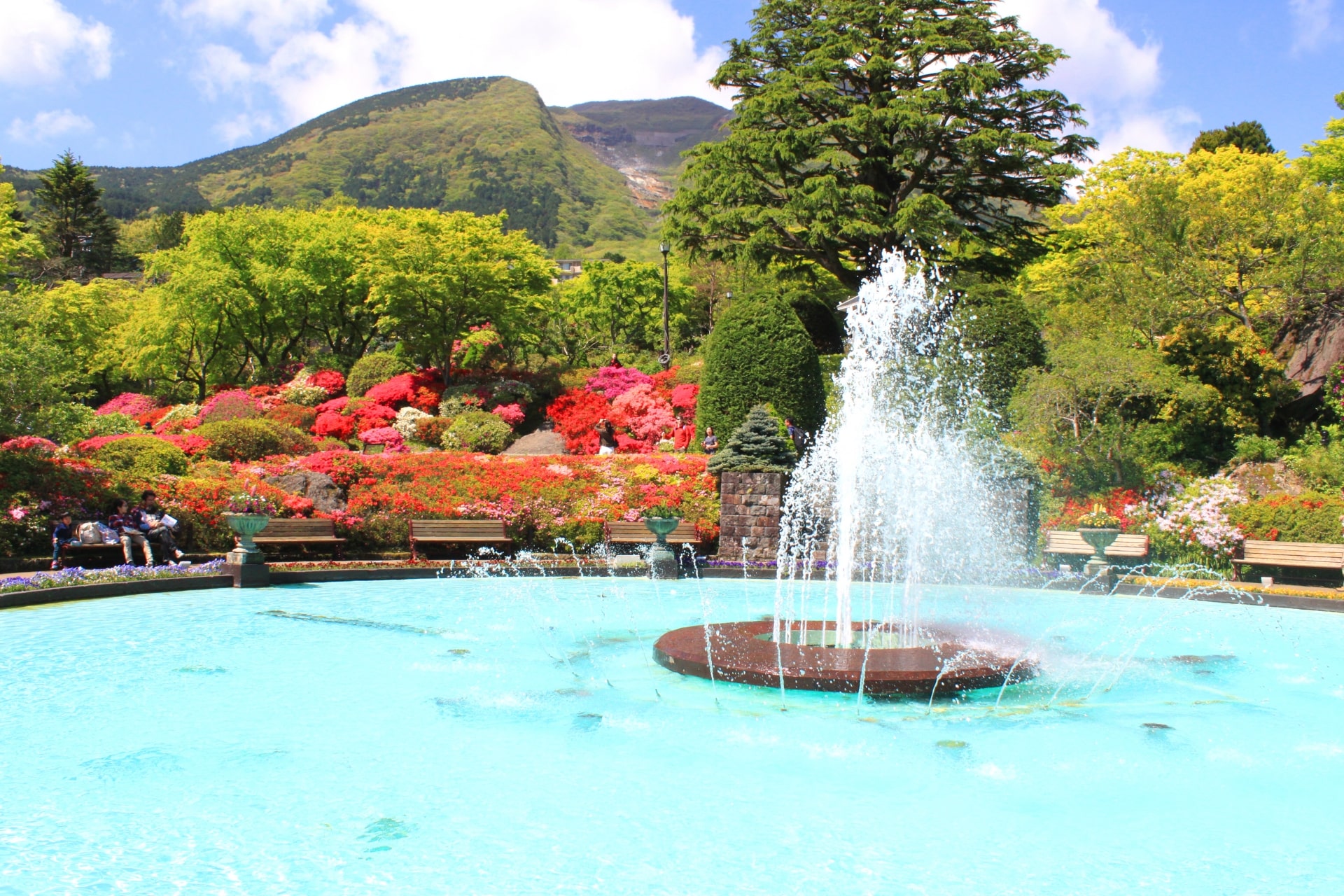 Gora Park (強羅公園), opened in 1914, is the French-style garden featured by the large fountain located in the center of the park. There are various seasonal flowers in the park: cherry blossoms in spring, hydrangeas in summer, red-tint leaves in autumn and poinsettias in winter. You can enjoy traditional Japanese culture activities including pottery painting, ceramic workshop, glass blowing workshop and so on. You can reach the top of the park by cable car and Hakone Tozan Railway.
9. Sengokuhara Pampas Grass Field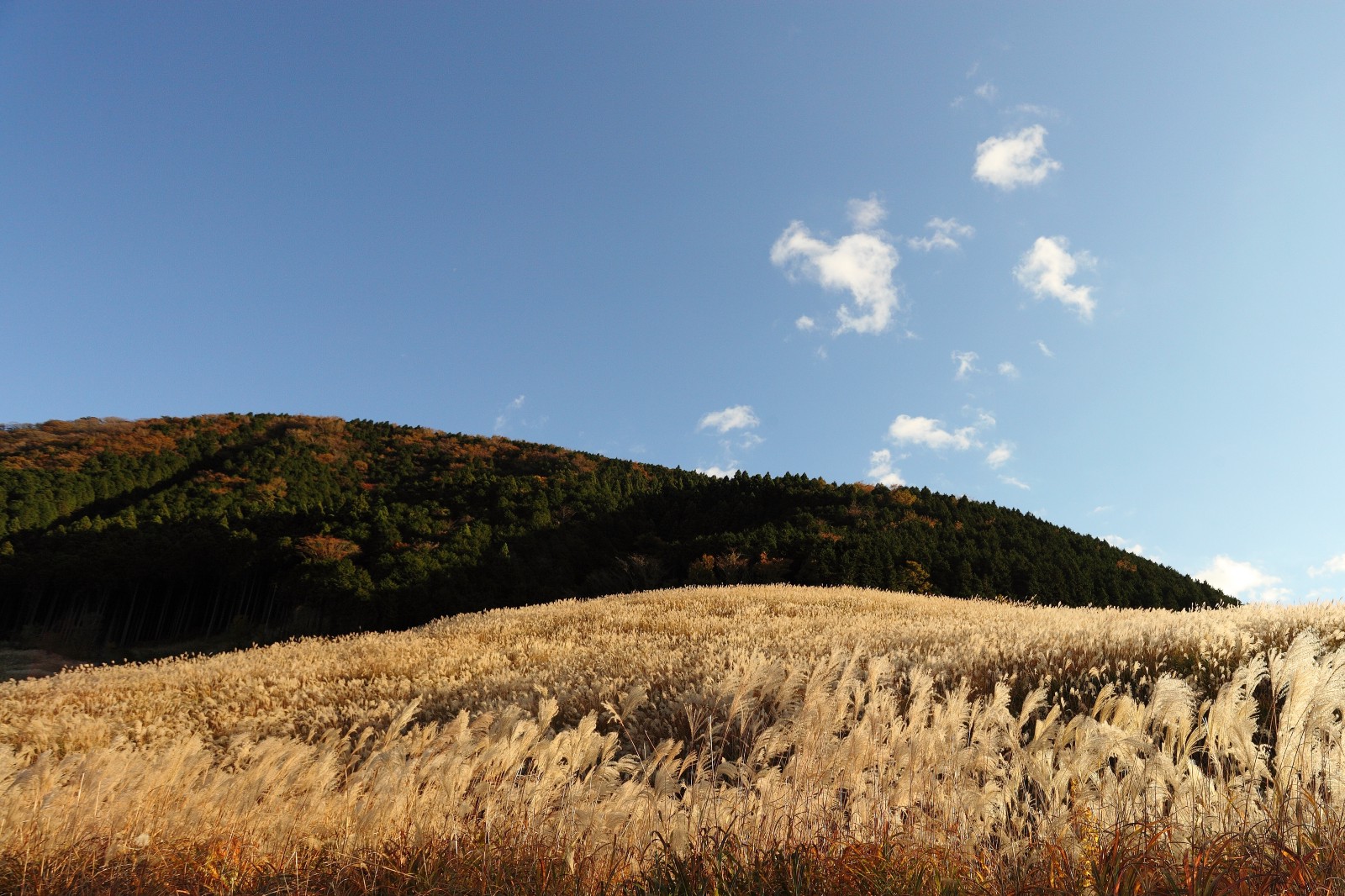 There are numerous seasonal attractions in Hakone, and Sengokuhara Pampas Grass Field (仙石原すすき草原), located on the hillslope of Daigatake Mountain, is popular among both domestic and international tourists in autumn. The vast field on the mountain hill of Hakone is covered by the fluffy golden pampas grass.
10. Odawara Castle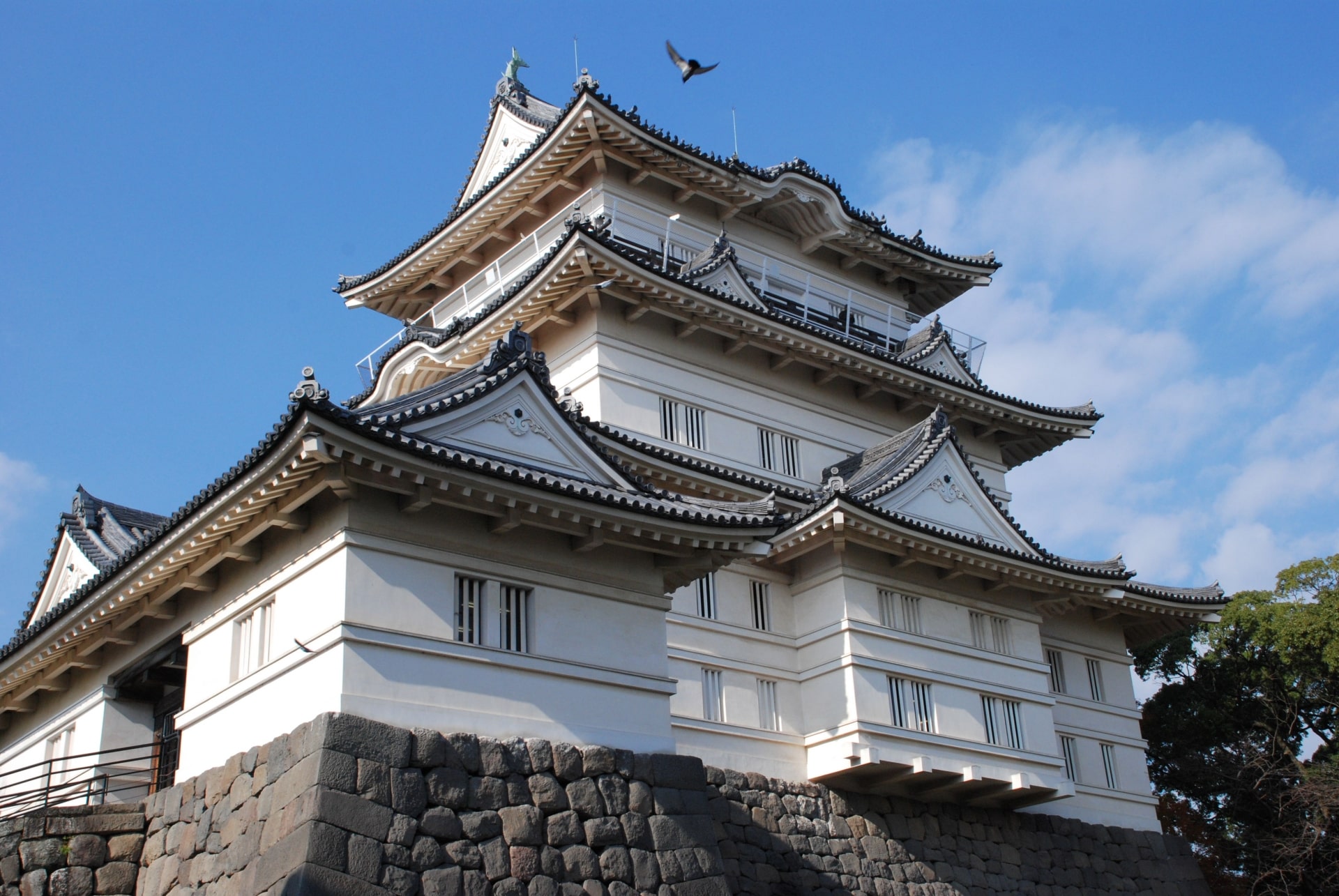 Visiting Odawara Castle (小田原城), located a little east of Hakone, is one of the best things to do in the Hakone area to experience Japanese traditional culture. The castle, originally founded in the mid 15th Century, is known as the well-preserved one near Tokyo. More people go to the castle for cherry blossom viewing in spring.
How to Get to Hakone from Tokyo
Hakone is very easy to access from Tokyo, and many people take Romancecar at Shinjuku Station, one of the transportation hubs in Tokyo. It spends 2,280 yen and takes only 1.5 hours to get from Shinjuku Station (新宿駅) to Hakone-Yumoto Station(箱根湯本駅).
If you want to move around the Hakone areas and enjoy major attractions, Hakone Freepass is strongly recommended to purchase: unlimited rides on the Hakone Ropeway, sightseeing cruise, cable cars, buses, and local trains.
▶︎Check more details about Hakone Freepass – Unlimited Travel from Tokyo
---
If you are wondering what to do in Kanagawa, check this article below!
▶︎Top Things to Do in Kanagawa
Are you also looking for the things to do in the areas near Yokohama?
▶︎Best Things to Do in Kamakura
▶︎Best Things to Do in Shonan
Hakone is highly recommended to experience authentic Japanese culture with Onsen hot springs, Ryokan, shrines, etc, and one of the most popular town to take a day trip from Tokyo as well as Nikko, Kusatsu and Kawagoe. For more information about major tourist towns near Tokyo, check these articles below!!
▽Related Articles▽
▼Editor's Picks▼
---