22 Best Day Trips from Tokyo
Best One-Day Tours and Activities from Tokyo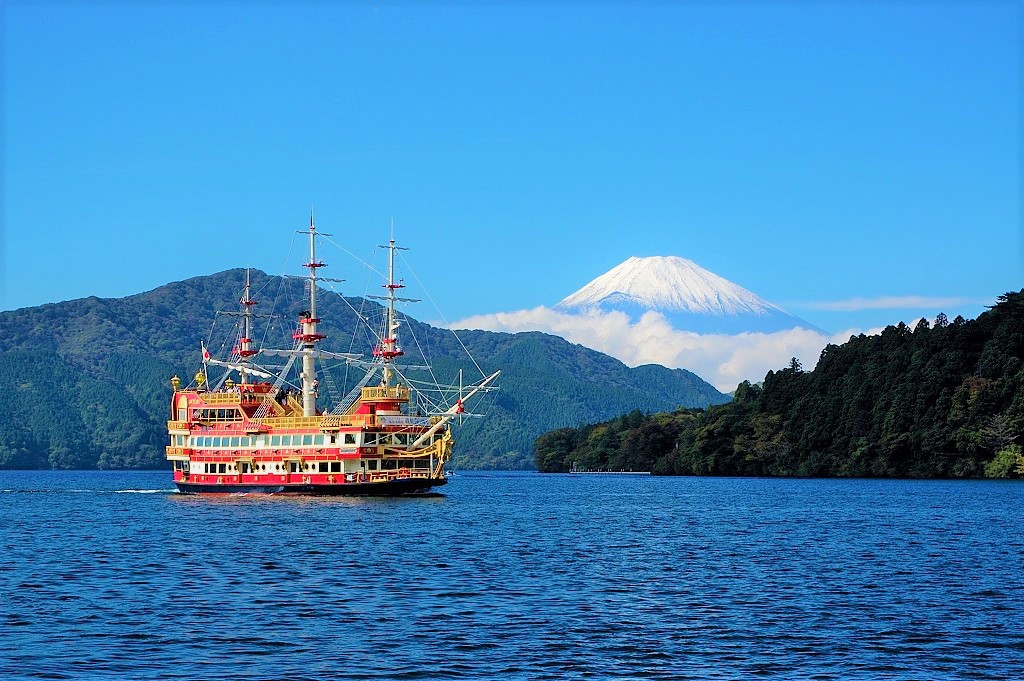 Planning your trip to Tokyo?? Make sure to take 1 or 2 day trips from Tokyo to explore great neighbours! There are numbers of amazing places you can reach within 2 hours from Tokyo. Mt Fuji viewing, Hakone Onsen, nature activities.. here are some of the most recommended day trip tours and activities from Tokyo!
---
1. Hakone and Mt Fuji: Must-See Classic Route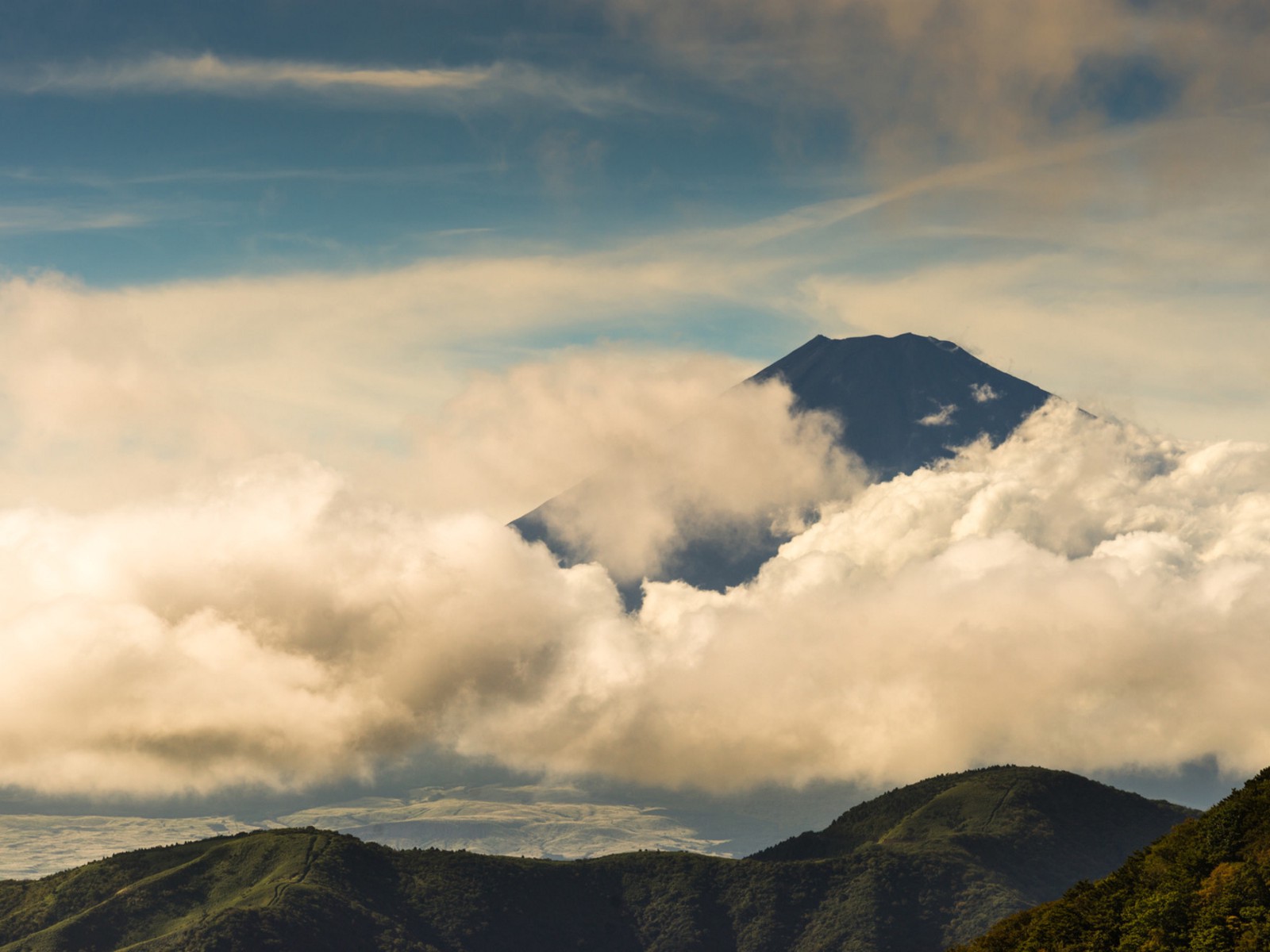 Hakone and Mt Fuji are two most popular day trip destinations from Tokyo (More info: Hakone: 10 Best Things to Do). With this bus tour, you can visit these two spots in one day which might be tough to do by yourself.
Enjoy watching the magnificent mount Fuji from several view spots, and spend a pleasant time in the beautiful nature in Hakone, all in one day! This full day tour includes delicious lunch, rope-way at Fuji Hakone Izu National Park, the pirate ship cruise on Lake Ashi and round-trip transportation from the central area of Tokyo with an option of return trip with bus or Shinkansen.
Meeting Point: Tokyo
BOOKING ▶ Mt. Fuji & Hakone 1-Day Tour
2. See Wisteria at Ashikaga City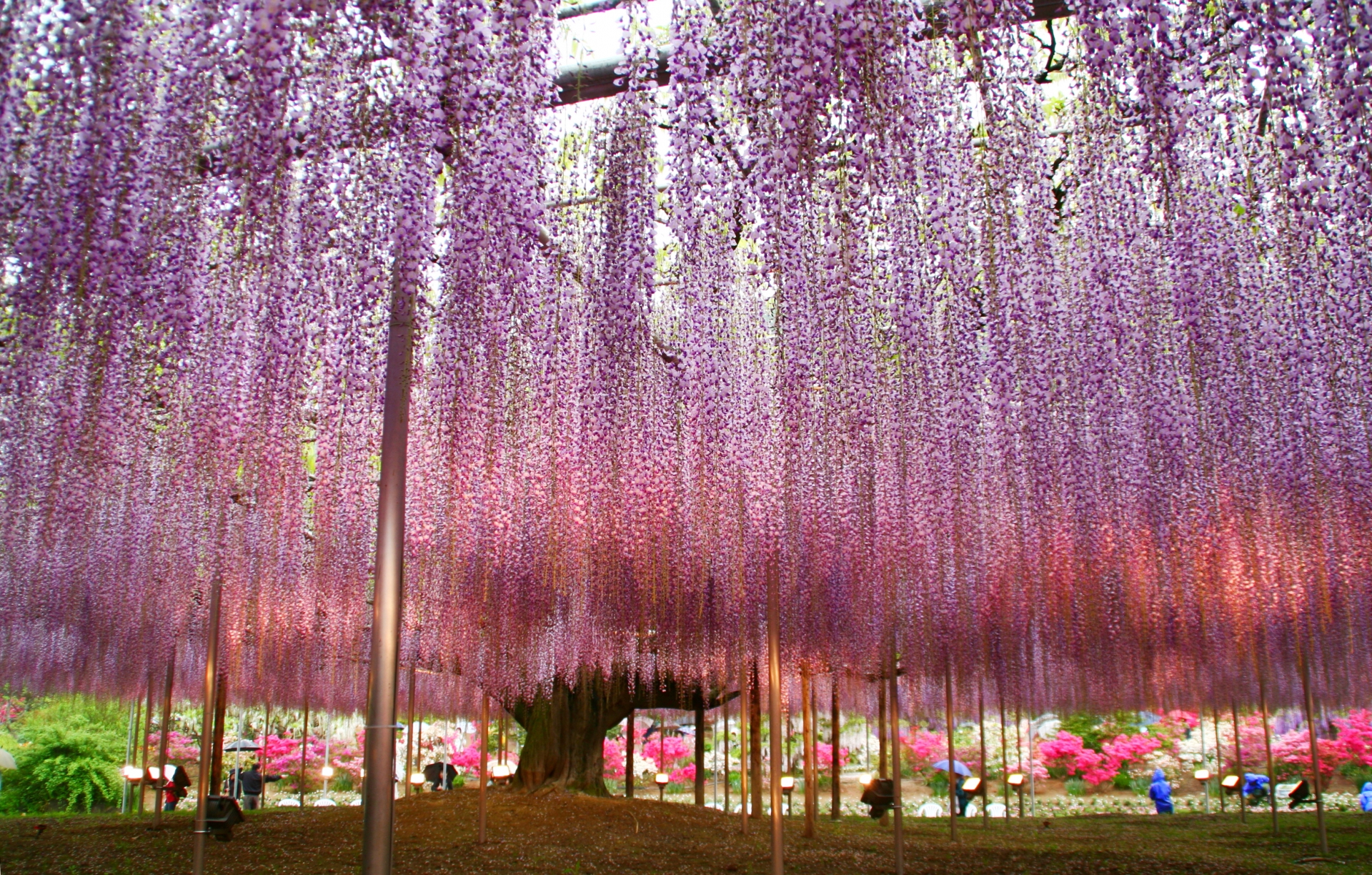 Ashikaga City, Tochigi Prefecture is one of the best travel destinations in Japan in spring. The famous flower event, Great Wisteria Festival is held annually at the flower theme park, Ashikaga Flower Park, displaying over 350 wisteria trees and other seasonal flowers. The park is also chosen as one of three greatest illumination spots in Japan. The park hosts an annual illumination event during winter, featuring over 5 million colourful LED lights at the vast park of 100,000 square meters.
Ashikaga City is not only about the flower park but the city itself is very attractive and definitely worth spending some time. The city is known as a birth place of the Ashikaga clan, the powerful shogunate that ruled Japan for about 240 years (1333 to 1573). Therefore, the city is home to several important historic monuments including temples and Ashikaga School.
More info ▶ Best Things to Do in Ashikaga, Tochigi
3. Kiryu City, Gunma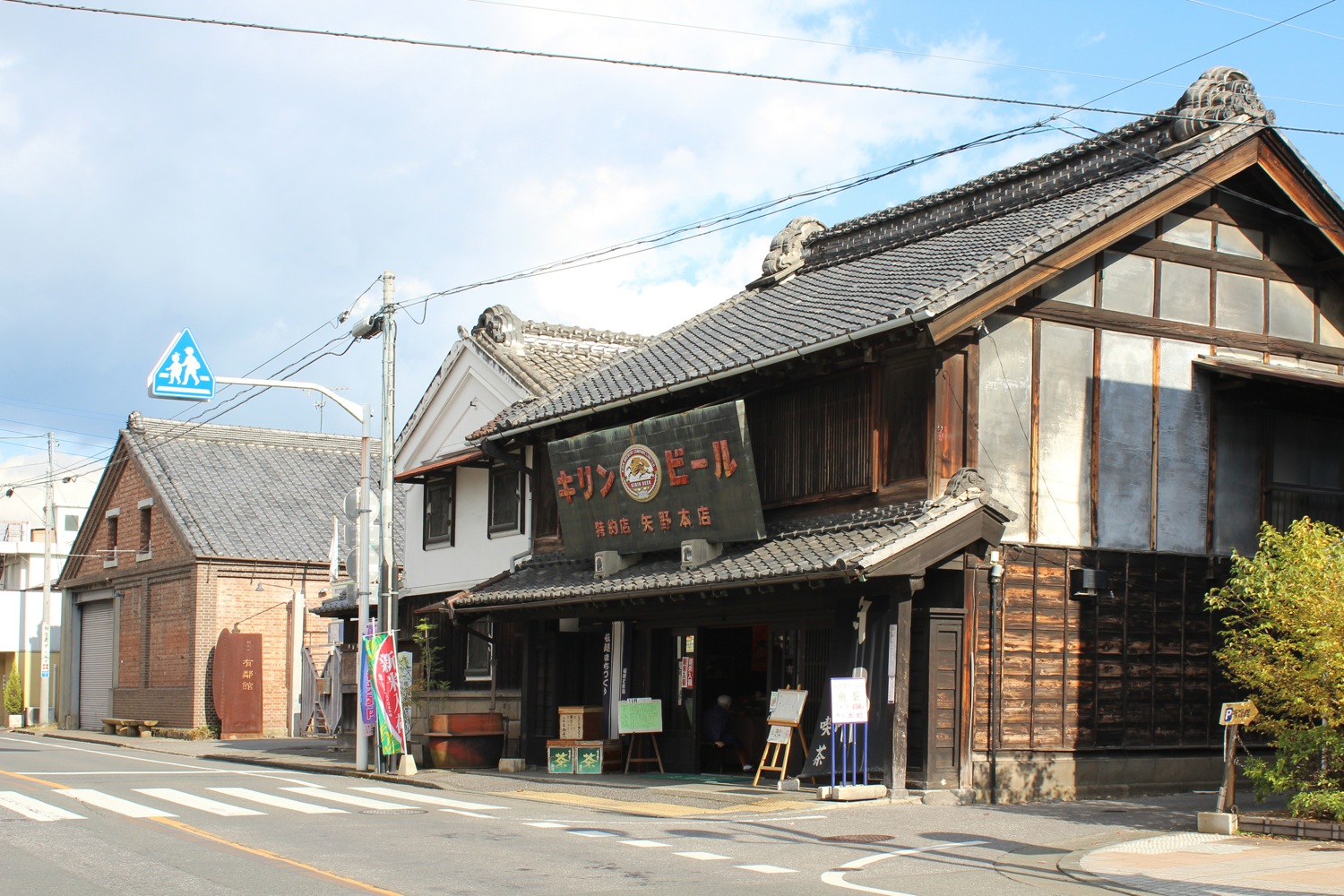 Kiryu is a city located in Gunma Prefecture, lies about 90 km northwest of Tokyo and at the border with Ashikaga City, Tochigi Prefecture. The city of Kiryu is a place with an abundance of nature, having the Watarase river and Kiryu river running within the city. The city is located in the foothills of Nikko and Mount Akagi.
Besides the rich natura, Kiryu City also has a deep history and served important role in past. The city developed during Edo period with the silk textile industry which was originally introduced by Kyoto. By the orders of Tokugawa Ieyasu, the town of Kiryu-shinmachi was created and because of this, the area developed even more to become a textile city. In 2012, the well-reserved historic buildings of Kiryu was designated to "Important Traditional Buildings Preservation District" in Kanto area and became a main tourist interest today.
More info ▶Best Things to Do in Kiryu, Gunma
4. Kamakura and Enoshima: Explore the Historical Neighbour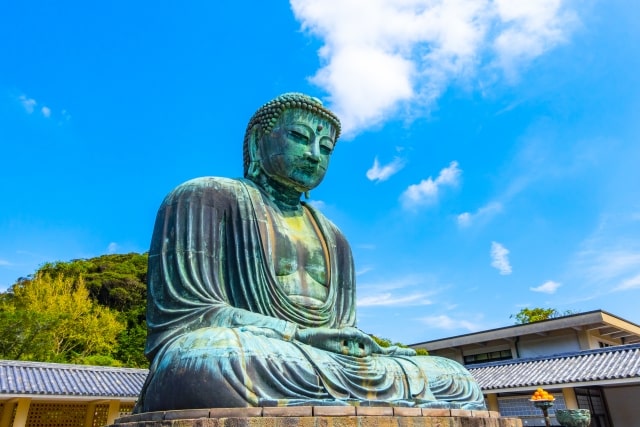 Kamakura is a beautiful historic city in the south coast of Kanagawa Prefecture (More info: Kamakura : 10 Best Things to Do). It's a popular side trip destination where you can access within 1 hour from Tokyo. Kamakura is often called the East of Kyoto as there are numbers of historic monuments in the town.
Through the tour, you can explore Kamakura's beautiful historical temples and shrines with an English speaking guide, and learn the rich history of Kamakura. The tour also includes a visit to the touristic island, Enoshima which offers various attractions such as Shinto shrine, park, observation tower and caves. You can also see the Mt. Fuji if the weather is not cloudy!
Meeting Point: Yokohama
More info ▶ Shore excursion from Yokohama Port to Kamakura/Enoshima
5. Yokohama Sankeien Garden Culture Tour
Sankeien Garden is a traditional Japanese garden located in southern Yokohama City. The vast garden of 17.5 ha consists of ponds, streams, historical building that have been brought from all over Japan including Kyoto and Kamakura, and the beautiful nature displaying amazing scenery in each season. Sankeien Garden is an especially popular spot for cherry blossoms and autumn leaves season.
A walking tour with an English-speaking guide is available at Sankeien Garden which you can learn about the unique stories behind these buildings and relax in the pleasant nature. Japanese cultural activities are available at the garden optionally including tea ceremony and traditional Japanese cuisine lunch. Sankeien Garden usually offers guided tours for group tourists, but Voyagin specially offers this tour for individual travelers to better suit each individual's interests.
Meeting Point: Sankeien Garden entrance
BOOKING ▶ Sankeien Garden and Culture Tour in Yokohama
6. Yokohama: Be a Foodie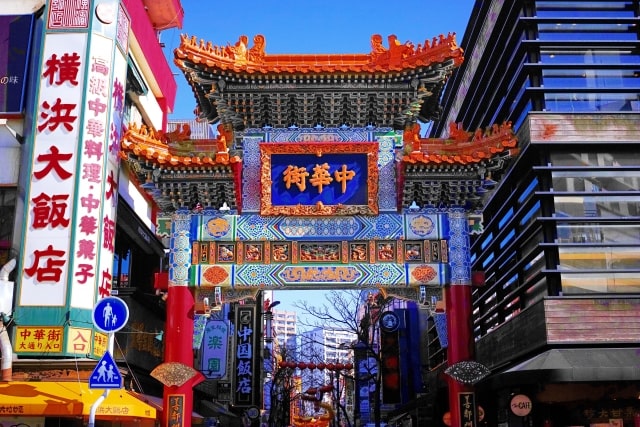 The capital city of Kanagawa Prefecture, Yokohama can be accessed within 30 mins from central Tokyo by train (More info: Yokohama: Best things to Do). Yokohama is the second largest city in Japan and offers numbers of entertainments that visitors would never get bored. One of the best attractions of Yokohama is its food culture.
The city is home to the largest Chinatown in Japan where hundreds of restaurants gather. Ramen is also a significant dish in Yokohama since the city has originated its own local Ramen "Yokohama Iekei Ramen" which is now popular nationwide, and also there are two facilities in town related to Ramen: Yokohama Ramen Museum and Yokohama Cup Noodle Museum.
If you are a Ramen lover or seeking for the best foodie destination around Tokyo, I'd highly recommend to join the tour.
Meeting Point: JR Sakuragicho Station
More info ▶ Enjoy 3 kinds of ramen noodles in Yokohama
7. Fuji Q Highland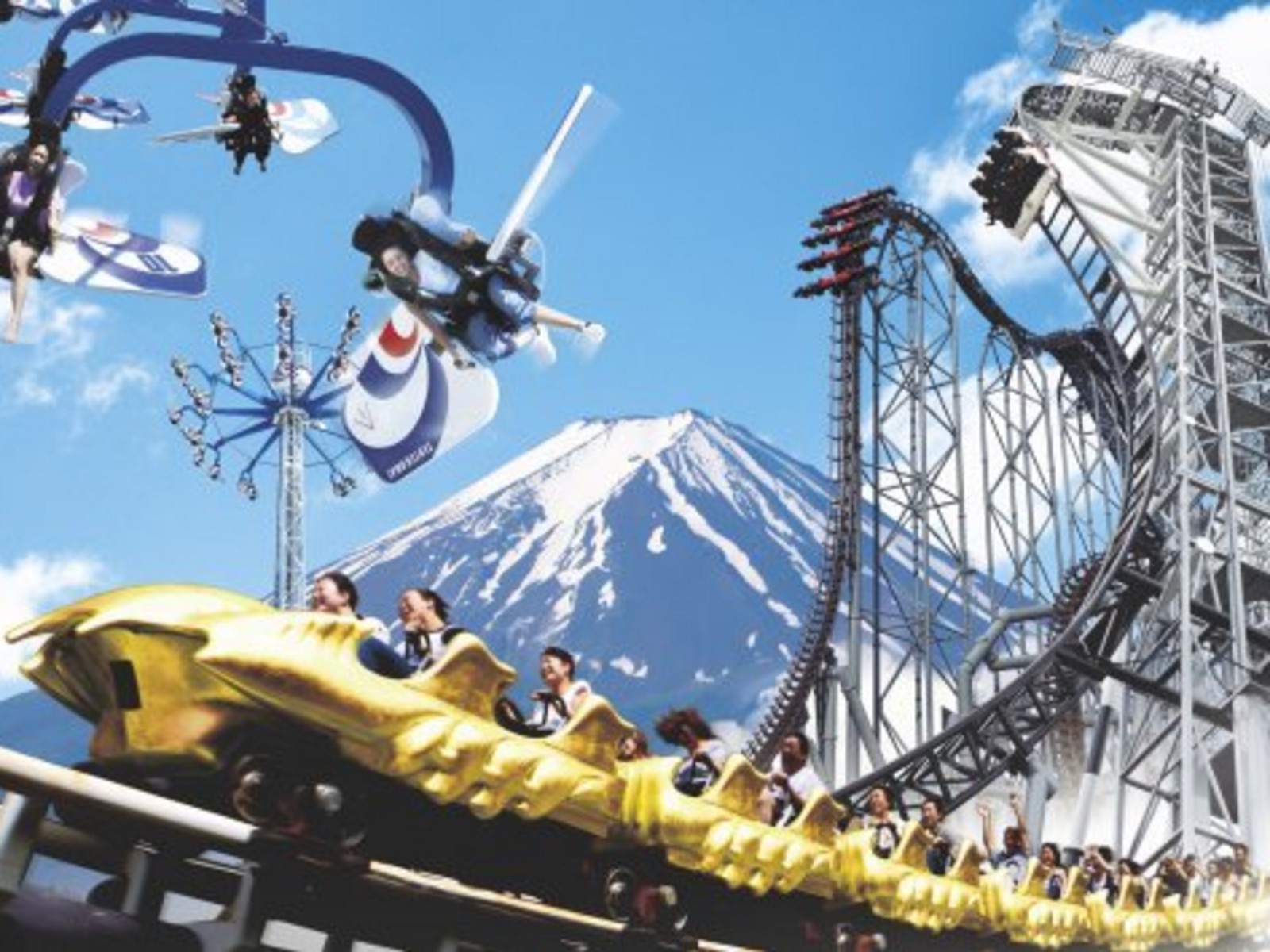 Play hard all day at the craziest amusement park in Japan! Fuji Q Highland offers several world's record-breaking roller coasters and scary rides (Related article: 5 Craziest Rides at Fuji-Q Highland)! It's a perfect place to visit for adrenaline seekers 🙂
Don't worry, Fuji Q Highland also has many attractions that kids also can enjoy including the character themed area and non scary rides. Moreover, the park is located at the foot of Mt Fuji, so visitors can enjoy the magnificent view of the mountain while enjoying the attractions!
BOOKING ▶ Fuji-Q Highland Instant E-Tickets
8. Yamanashi: All Highlights in One Day!
Visit several best view spots of Mt Fuji in Yamanashi Prefecture (More info: Yamanashi: 10 Best Things to Do) including Lake Kawaguchi and Mt. Fuji 5th Station. As Yamanashi is famous for the production of wide variety of fruits, you can join picking of seasonal fruits and enjoy it as much as you want! The tour includes delicious lunch and wine tasting, too!
Meeting Point: Tokyo
More info ▶ 10% OFF Mt Fuji Bus Tour—5th Station, Ropeway, Fruit-Picking
9. Kawagoe: Time Travel to Edo Period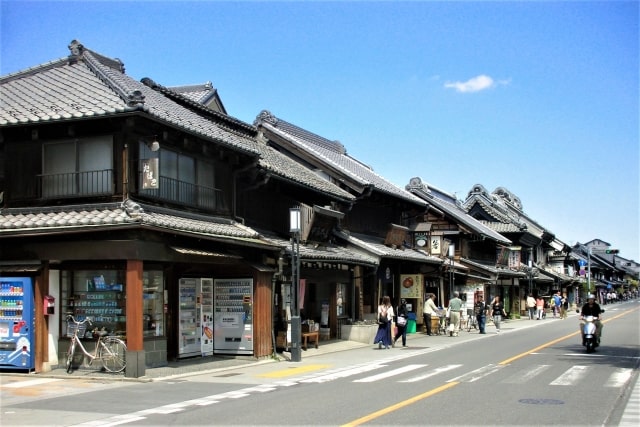 Kawagoe is a city in Saitama Prefecture, which can be accessed from the central Tokyo in about 30 mins by train. Kawagoe is an old castle town from Edo Period and preserves the beautiful historical townscape with some of old buildings and cultural properties till now.
Kawagoe is often called "Little Edo". Join a half-day walking tour and learn the rich history of Kawagoe as well as enjoying shopping and eat-out with the nostalgic atmosphere in this ancient town just like in Edo period.
Meeting Point: JR Kawagoe Station
More info ▶ Kawagoe: 10 Best Things to Do in Little Edo
10. Atami: Charming Seaside Onsen Town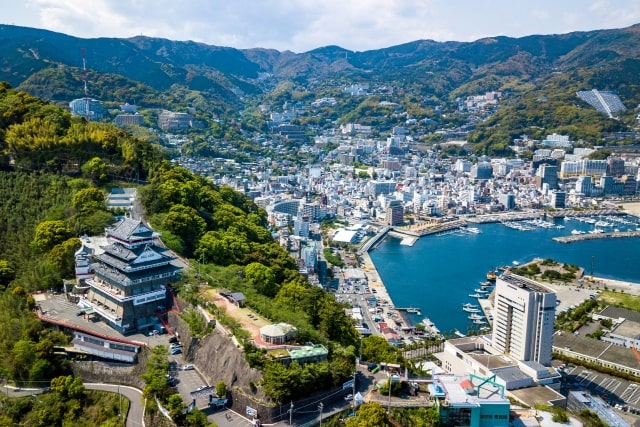 Atami is a hot spring town located by the coast of Izu Peninsula in Shizuoka Prefecture. It's been one of the most popular Onsen getaways from Tokyo for a couple of decades. Atami can be reached within one hour from Tokyo by Shinkansen (bullet train) or also by Tokaido Line which takes around 100–120 mins.
There are numbers of Onsen facilities and authentic Japanese style Ryokan gathered within the town as well as numbers of tourist attractions such as the beach, Atami Castle, museums, restaurants and souvenir shops.
More info ▶ 10 Best Things to Do in Atami
11. Shizuoka Green Tea Farm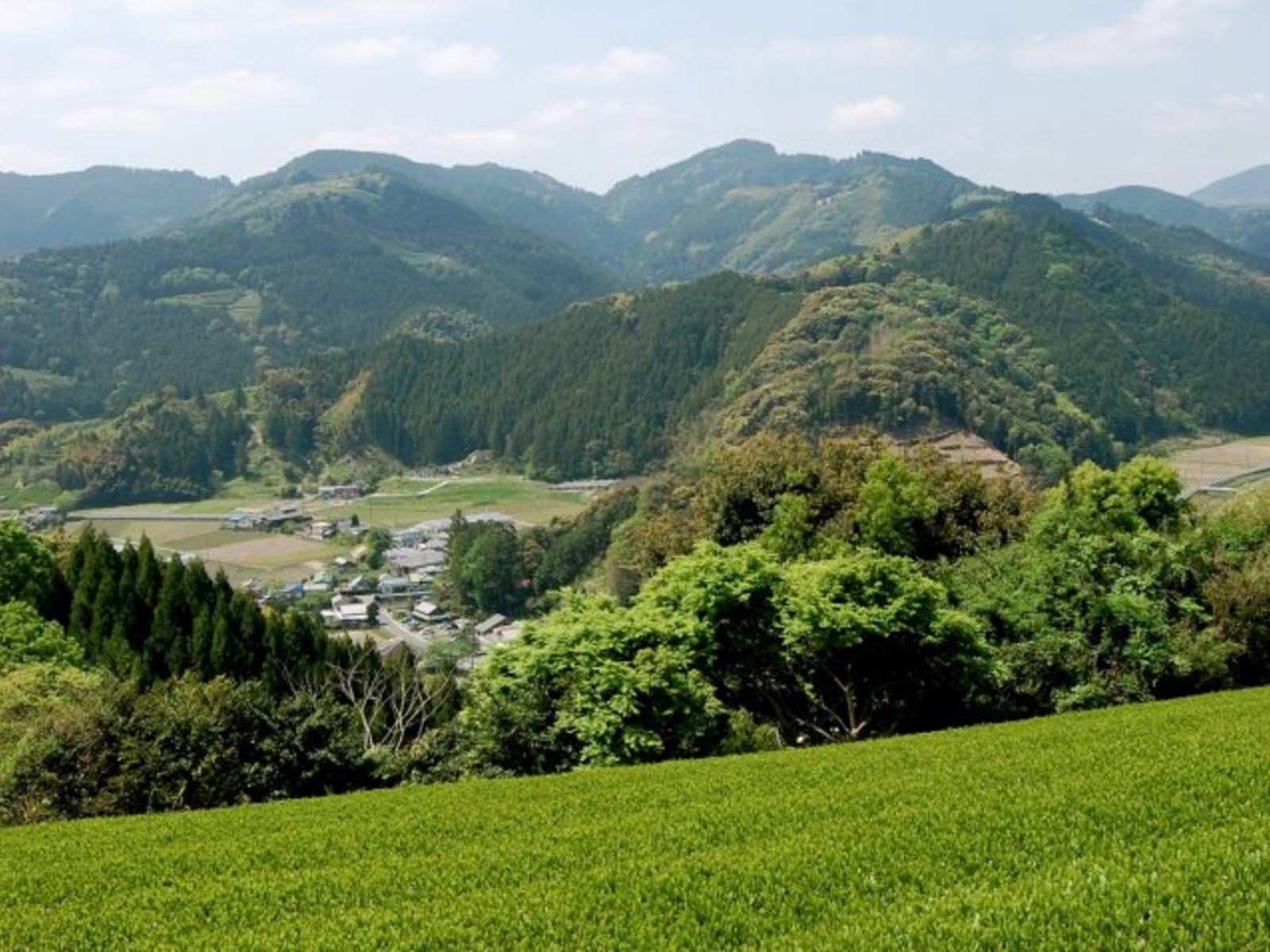 Do you like Matcha or green tea?? Shizuoka is Japan's largest green tea producing area and there are a lot of tea plantations. Visit the beautiful tea farm and have fresh tea tasting! You can enjoy the scenic view of the tea plantation with Mt Fuji on the background if the visibility is good!
Meeting Point: Fujieda Station (Shizuoka)
BOOKING ▶ Visit an Organic Tea Farm in Japan (5-hour tour)
12. Tokyo Disney Resort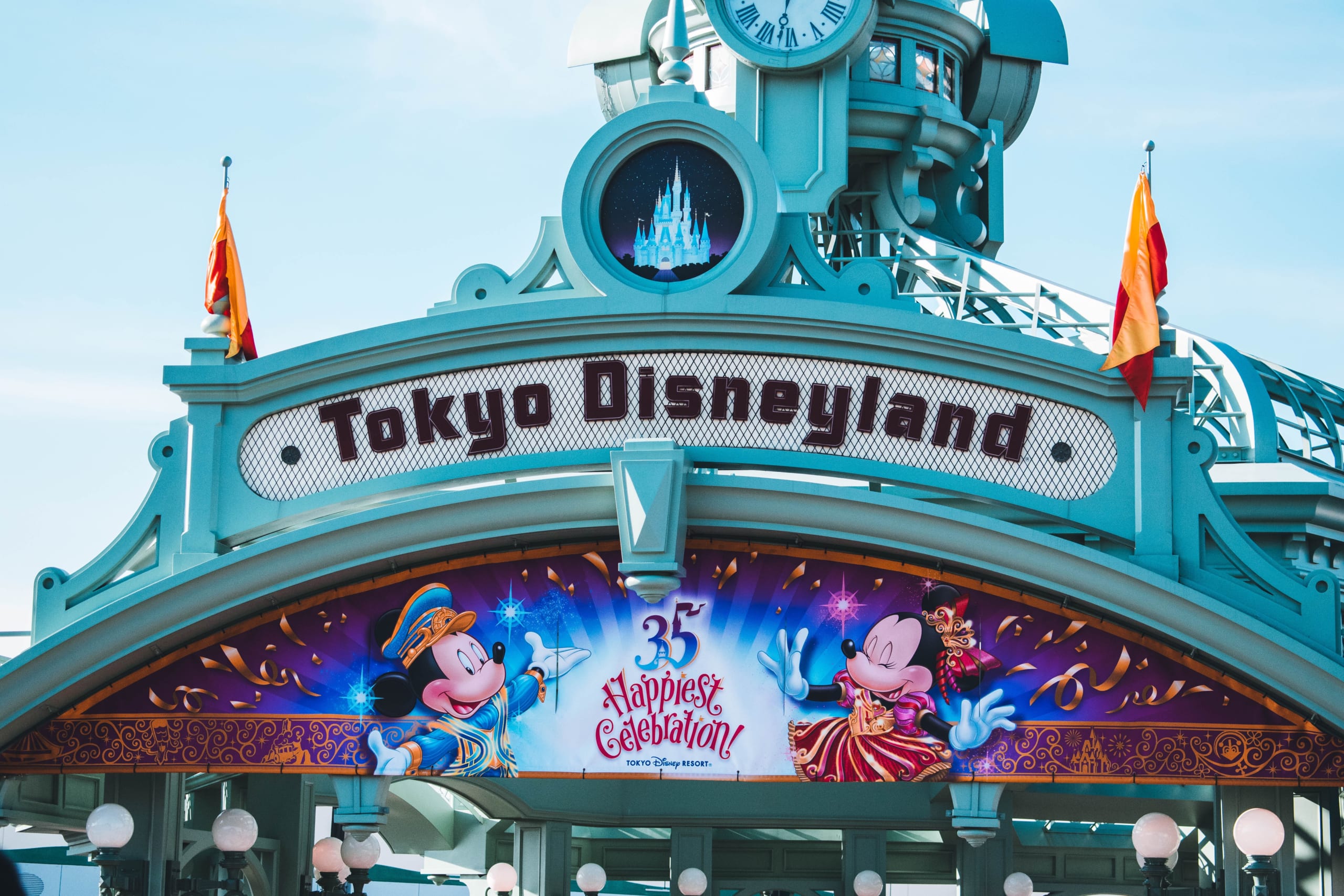 Tokyo Disney Resort consists of two world's greatest Walt Disney amusement parks: Tokyo Disneyland and Tokyo DisneySea. In addition, there are also shopping malls and hotels within this resort complex. Tokyo Disneyland and DisneySea are simply a dream destination for Disney lovers and where you can escape from a daily life to have a magical experience.
Although the name suggests "Tokyo", the parks are located in Urayasu City, Chiba Prefecture which is just outside of Tokyo. Both parks offers numbers of fun themed attractions as well as the Disney character merchandise collections which are hugely popular among visitors. (Related articles: Tokyo Disneyland & DisneySea Event Schedule )
Buy Tickets
▶ Tokyo Disneyland Tickets—Maihama Station Pickup
▶ Tokyo DisneySea Tickets—Maihama Station Pickup
13. Sanrio Puroland
Disney characters are not for you?? Then how about Sanrio characters?? Sanrio is a Japanese company that produces numbers of beloved characters such as Hello Kitty, My Melody, Gudetama, Cinnamoroll, Pompompurin and more, and these characters are popular around the world.
Sanrio Puroland, a.k.a. Hello Kitty Themed Park is a Sanrio character themed park featuring Sanrio character themed attractions, shows, restaurants and special merchandise collections that Sanrio fans shouldn't miss. (More info: Sanrio Puroland : Hello Kitty Theme Park in Tokyo!).
The park is located in Tama City in the outskirts of Tokyo, and the nearest train station is Keio Tama Center Station (Keio Line) which can be accessed in 20 mins from Shinjuku Station.
Buy Tickets ▶ Sanrio Puroland E-Tickets for Hello Kitty Theme Park
14. Nikko: The World Heritage Toshogu Shrine and the Beautiful Surrounding Nature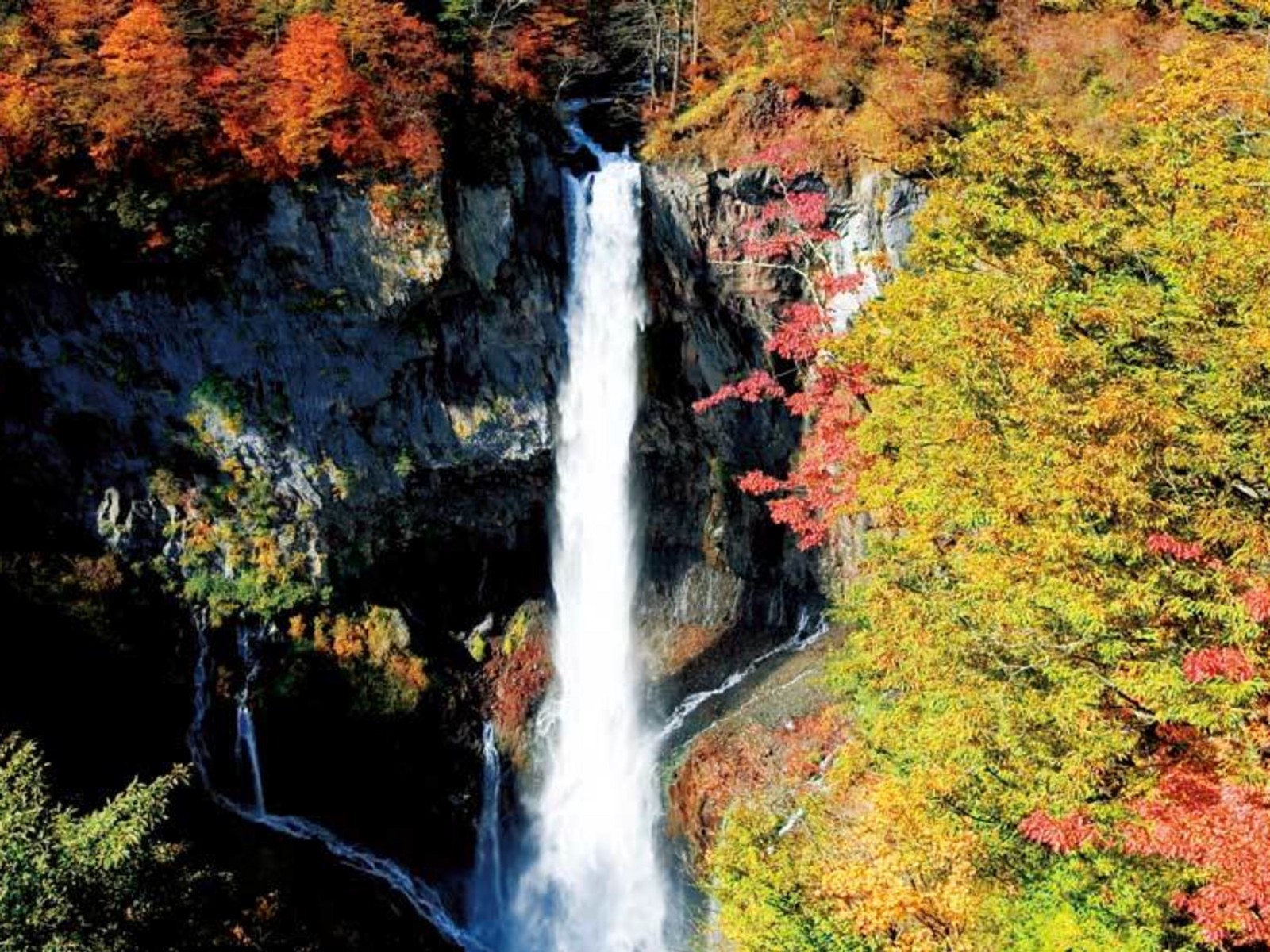 Nikko Toshogu Shrine is one of the most important and commendable historic sites in Japan, which is located in Tochigi Prefecture. If you are interested in Japanese history, this is one of the must-visit spots in Japan.
Besides the UNESCO World Heritage historical sites, Nikko has beautiful nature spots such as Kegon Waterfall and Lake Chuzenji which are highly popular during the autumn leaves season (More info: Nikko : Best Things to Do ). With this day-trip bus tour, you can visit all the highlight of Nikko in one day including lunch and the transportation from central Tokyo!
Meeting Point: Tokyo
More info ▶ Nikko World Heritage Site 1-Day Guided Bus Tour with Lunch
15. Doraemon Museum

Fujiko·F·Fujio Museum a.k.a. Draemon Museum is dedicated to one of the greatest manga writer in the history, Fujiko F Fujio. Fujiko F Fujio is the creater of Doraemon and many other well known characters, and he has inspired many manga artists around the world for decades.
The exhibition includes numbers of treasure pieces of work of Fujiko (mainly Doraemon) and his original artworks, sketches and short films. English guidance is available at the museum. Fujiko·F·Fujio Museum is located in Kawasaki City, which can be accessed within 20 mins from central Tokyo, and it's convenient even for a half-day trip.
The museum can be entered only with an advance reservation, so make sure to purchase tickets in beforehand.
Buy Tickets ▶ Fujiko F Fujio Doraemon Museum Near Tokyo, Japan
16. Kusatsu Onsen: Authentic Onsen Experience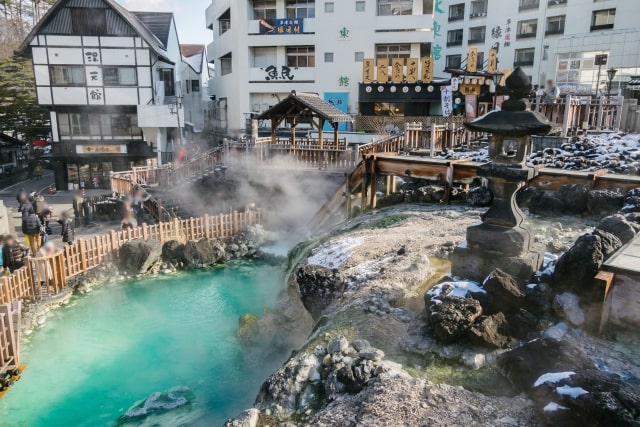 Japan has quite a few Onsen towns across the country with great quality hot spring water and resort facilities. Kusatsu in Gunma prefecture is one of the most popular Onsen towns in Japan, and can be accessed from Tokyo within a few hours.
The famous landmark of the town, Yubatake (means "Hot Water field") is the main source of hot spring water of Kusatsu a popular photo spot among visitors. A huge amount of steam rising up from Yubatake creates an amazing scenery with the old-fashioned townscape of Kusatsu. If you wish to have authentic Onsen experience around Tokyo, Kusatsu would be the right place to go.
More info ▶ Visit Kusatsu and take a relaxing dip in the hot springs!
17. Mt Takao Climbing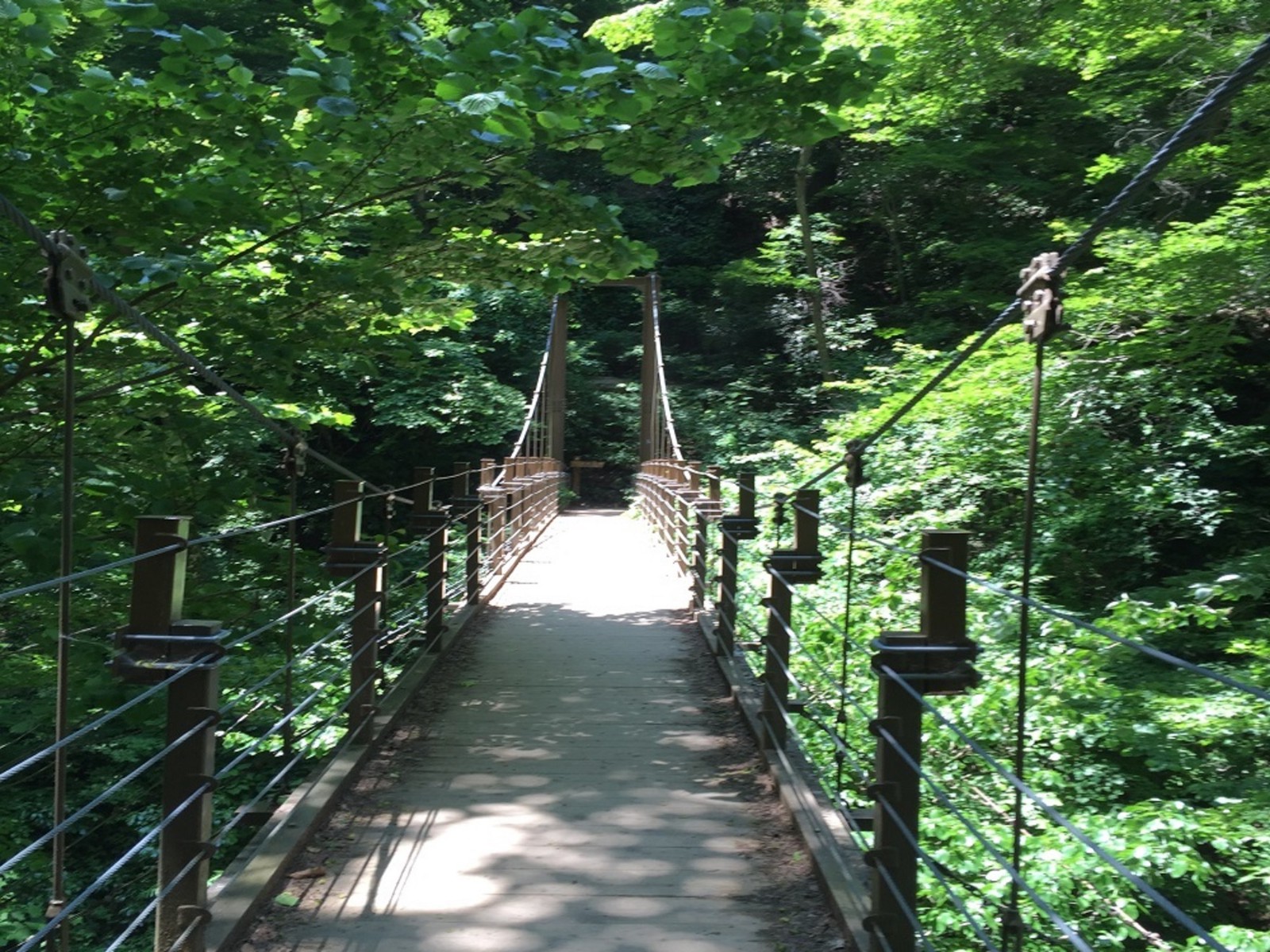 The most accessible hiking spot from the city center, Mt Takao (More info: Mt Takao : Best Hiking Spot in Tokyo!), the 600m-high mountain is located in the outskirt of Tokyo, and it attracts over 2.5 million visitors yearly. Mt Takao is not too difficult to climb even for beginners. (You'll see many Japanese elderly climbing there!)
Walk through the pleasant nature and enjoy the glorious view from the top of the mountain. You may have a chance to see Mt Fuji is the visibility is good!
Meeting Point: Tokyo
BOOKING ▶ Climb Mt Takao and refresh yourself in the beautiful nature
18. Northern Nagano: Snow Monkeys, Zenkoji Temple and more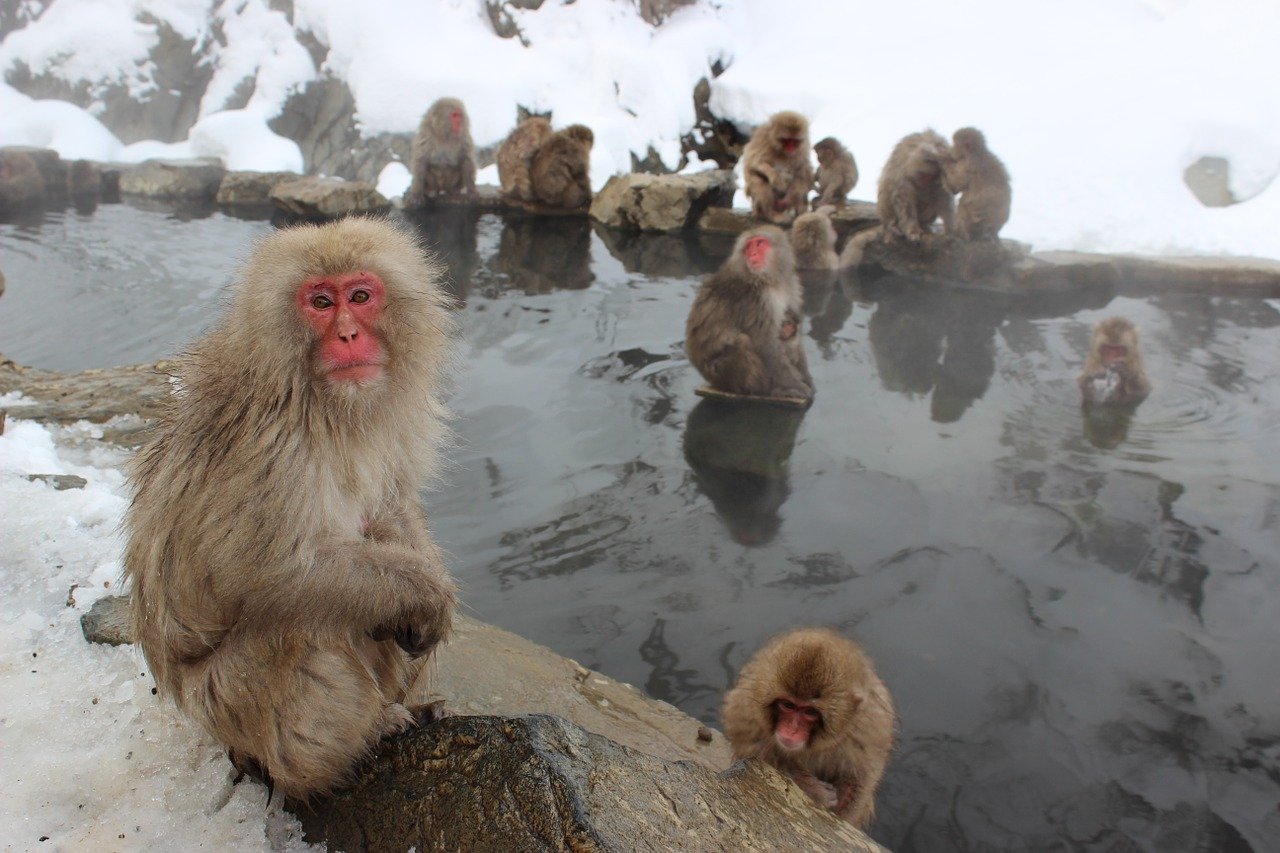 Visit northern Nagano Prefecture and meet the famous cheeky snow monkeys at Jigokudani Snow Monkey Park (More info: Jigokudani Monkey Park: Meet Snow Monkeys)! The bathing snow monkeys are one of the most unique sights you can see in Japan and must be on everyone's bucket list.
The tour starts and ends at Nagano Station, and features numbers amazing highlights in norther Nagano prefecture such as the magnificent Zenkoji Temple, local cuisine, souvenir stores and sake tasting at the local Sake brewery!
Meeting Point: Nagano Station
More info ▶ 1-Day Tour in Nagano: Snow Monkeys, Zenkoji Temple and Sake
19. Hakone Kowakien Yunessun
Onsen is one of the top attractions in Japan, but many foreign tourists are worried about being naked in front of others in public bath. Moreover, onsens are usually separated by men and women, so they can not enjoy together with their opposite gender partner, family or friends.
At this massive Onsen spa resort, Yunessun, guests can enjoy a variety of onsen baths with their swimwear on (there are also naked zone, too). The swimwear zone is mixed-gender so couples, families and groups can enjoy bathing together. There are over 25 kinds of indoor and outdoor hot spring baths from traditional Japanese baths to unique ones such as sake, wine, coffee and green tea.
Buy Tickets ▶ Hakone Kowakien Yunessun Onsen Theme Park E-Tickets
20. Nomizo Falls: Photo-Worthy Nature Beauty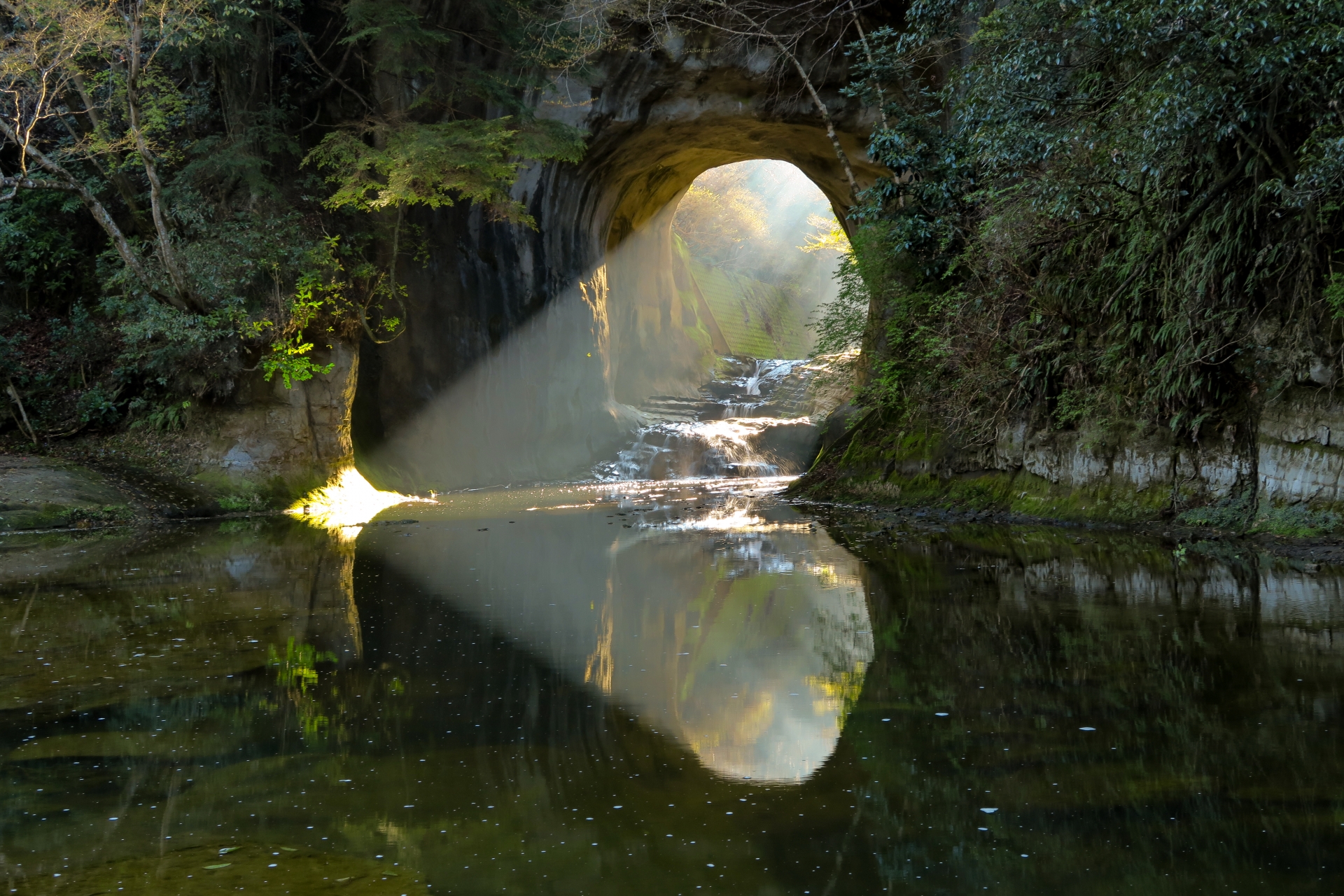 Nomizo Falls (also known as Kameiwa Cave) is a scenic spot located within Shimizu Keiryu Park in Kimitsu City, Chiba Prefecture. The astonishing scenery of the arch cave and the waterfall went sensationally viral on social media a couple of years ago, and became a favourite spot for photographers. This waterfall and cave are so magical and fairytale-like as if they came from the world of Studio Ghibli films.
More info ▶Nomizo Falls: The Secret Instagram-Worthy Waterfall
21. Explore Aokigahara,
the Sea of Trees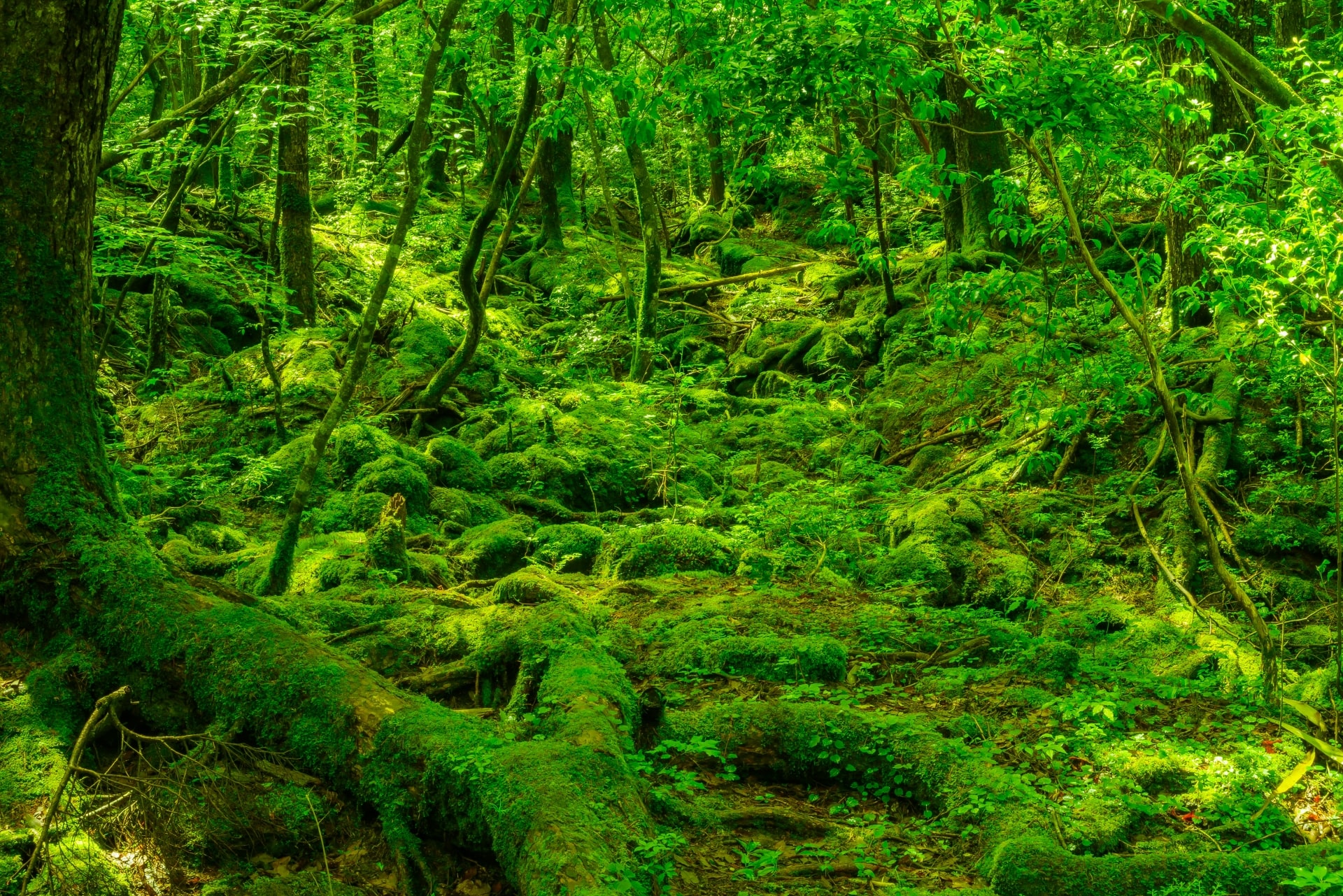 Aokigahara, also known as the Sea of Trees, is a forest on the northwest foot of Mt Fuji. The 30 square-kilometer forest has grown on top of the lava flowed by the last major eruption of Mount Fuji in 864.
This private guided tour takes you into the mystical forest, exploring the beauty and secrets of the famous green forest. You can enjoy amazing scenery and fresh air in the rich nature. The tour also includes visits of the Wind Cave and Ice Cave to explore the underground world.
BOOKING ▶ Explore Aokigahara, the Sea of Beautiful Trees!
22. Hot Air Balloon in Saitama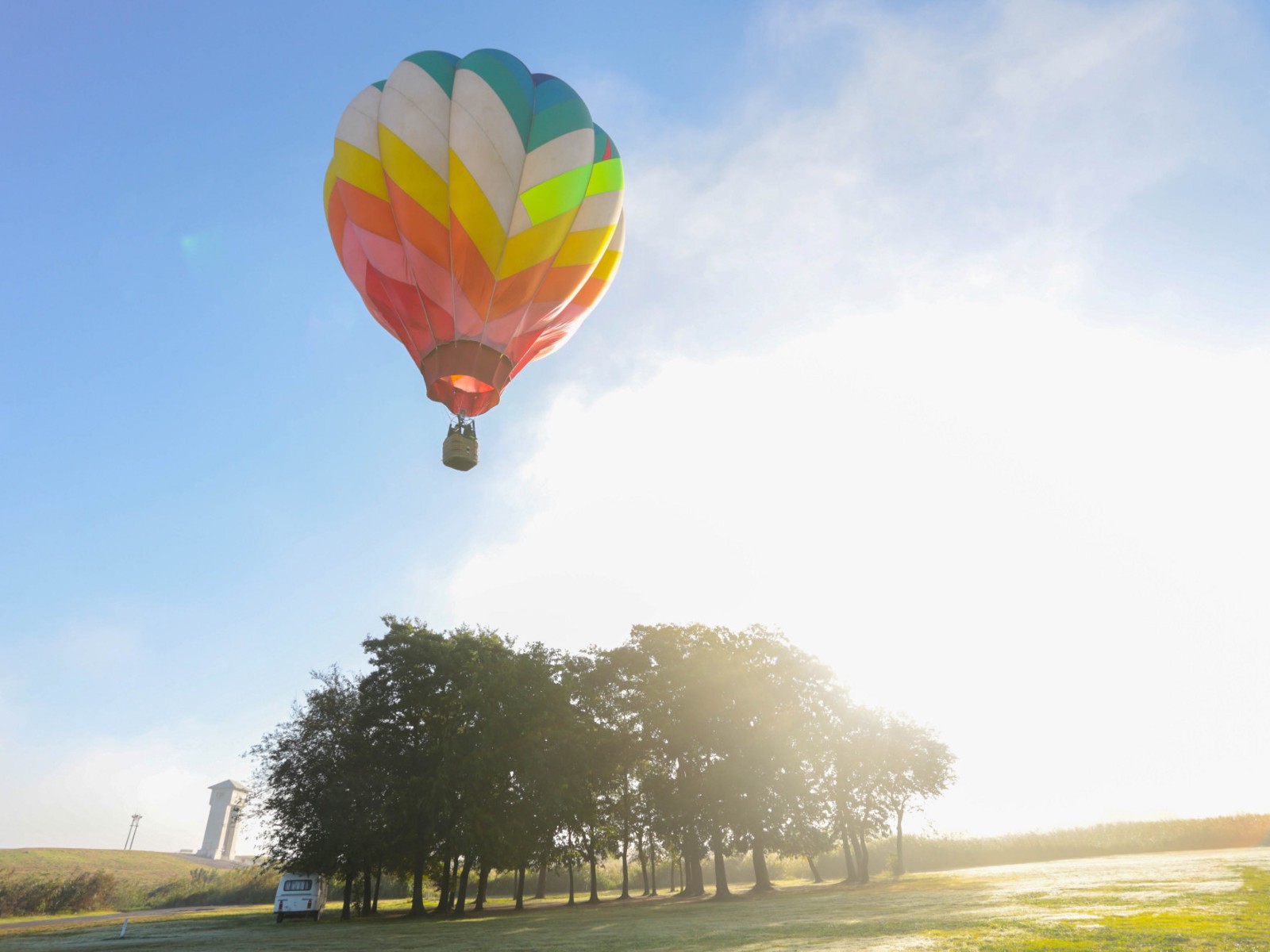 What an incredible way to watch the sunrise! Enjoy the sky trip by the hot air balloon and see the gorgeous view of the rural area just outside of Tokyo. In order to see the sunrise, the activity is held only early morning from 4am to 6am depending on the season.
Meeting Point: Saitama Prefecture
BOOKING ▶ See the Sunrise from a Hot Air Balloon just outside Tokyo!
---
Find the best day trips from Tokyo by season!
▶ One Day Trips from Tokyo in Spring
▶ One Day Trips from Tokyo in Summer
▶ One Day Trips from Tokyo in Autumn
▶ One Day Trips from Tokyo in Winter
Did you enjoy the list?? If you are travelling in Tokyo, make sure to spare 1–2 days to explore beautiful neighbour cities! For more idea about travelling in Tokyo and around, you may wanna check out these articles listed below, too!
▶︎10 Days Itinerary: Tokyo and the Best of Eastern Japan
▶︎Tokyo Bucket List: 30 Top Things to Do
▶︎5 Best Walking Tours in Tokyo
▽Related Articles▽
▶︎Best Things to Do around Mt Fuji : Mt Fuji Bucket List
▶︎Top 5 Onsen Towns near Tokyo
▶︎5 Best Beaches near Tokyo!
---