10 Best Things to Do in Fukushima
Fukushima Bucket List: What to do in Fukushima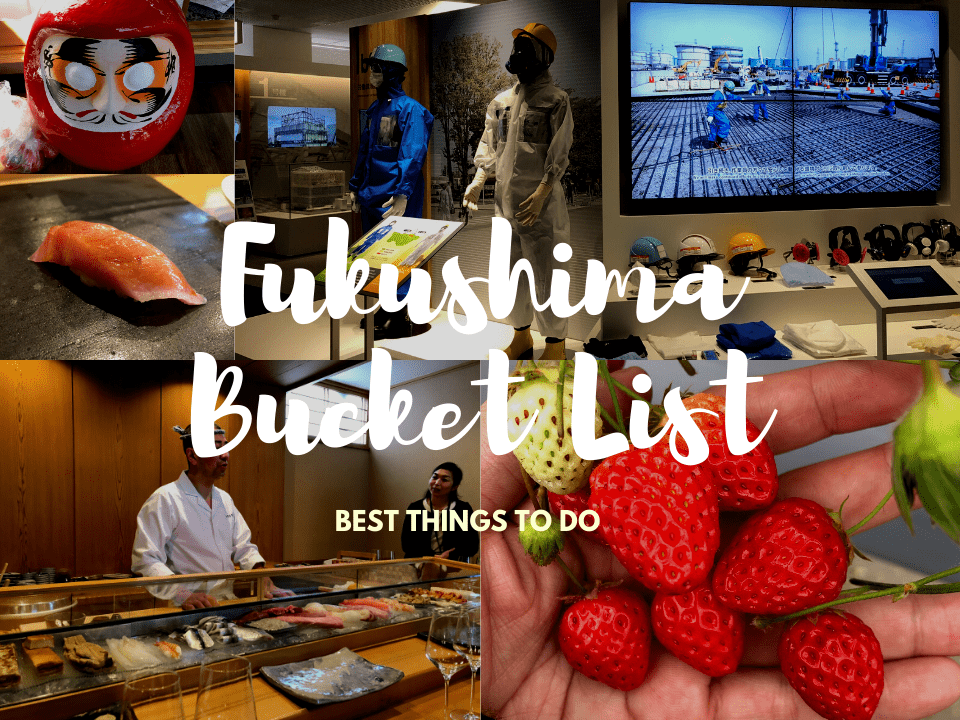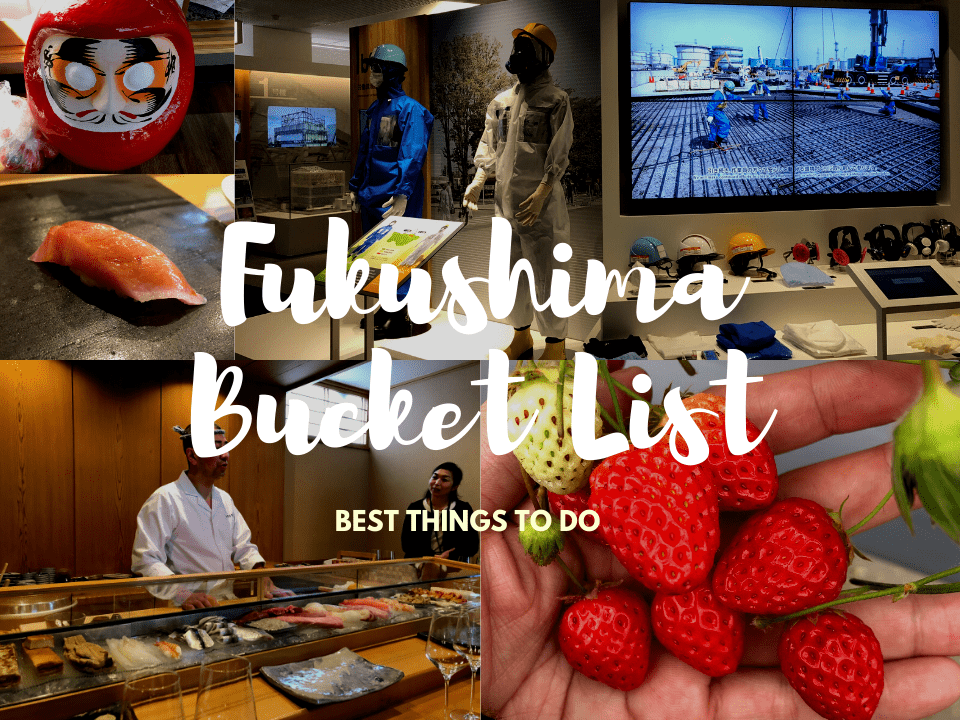 Fukushima Prefecture is located at the bottom of Tohoku Region, the northern part of Japan's main island. Fukushima, the third largest prefecture in Japan, has no shortage of tourist attractions all over the prefecture from historical towns with old buildings and Onsen hot springs to highly-esteemed regional food and drinks.
The name of Fukushima has got famous worldwide since the Great East Japan Earthquake on the 11th March, 2011. The catastrophe caused catastrophic damage to Fukushima, however, many people including local residents and even foreigners have made much efforts toward recovery since then. It will be almost a decade since the disaster when the country welcomes the 2020 Tokyo Olympics. Fukushima is delivering the right and safe information about what Fukushima is like to the world. The prefecture will host the games of baseball and softball in the 2020 Olympics.
And more tourists have found Fukushima attractive and visited it over the last few years. That is to say, it is now one of the most recommended and hottest destinations in Japan. Then, here are 10 best things to do in Fukushima. This bucket list includes detailed information about each thing to do and spot to visit. Fukushima is also a nice choice as a day trip since it is accessible from Tokyo by Shinkansen or bus.
▽Check this out to know what happened in Fukushima in 2011 and is happening now?▽
With this Tohoku Region Bucket List, let's also check out the surrounding tourist attractions: Best Things to Do in Tohoku
1. J Village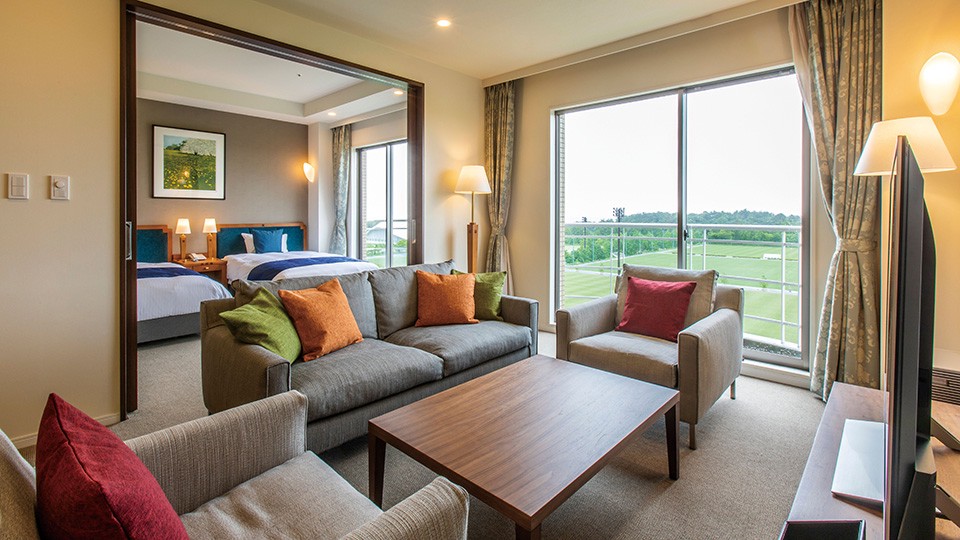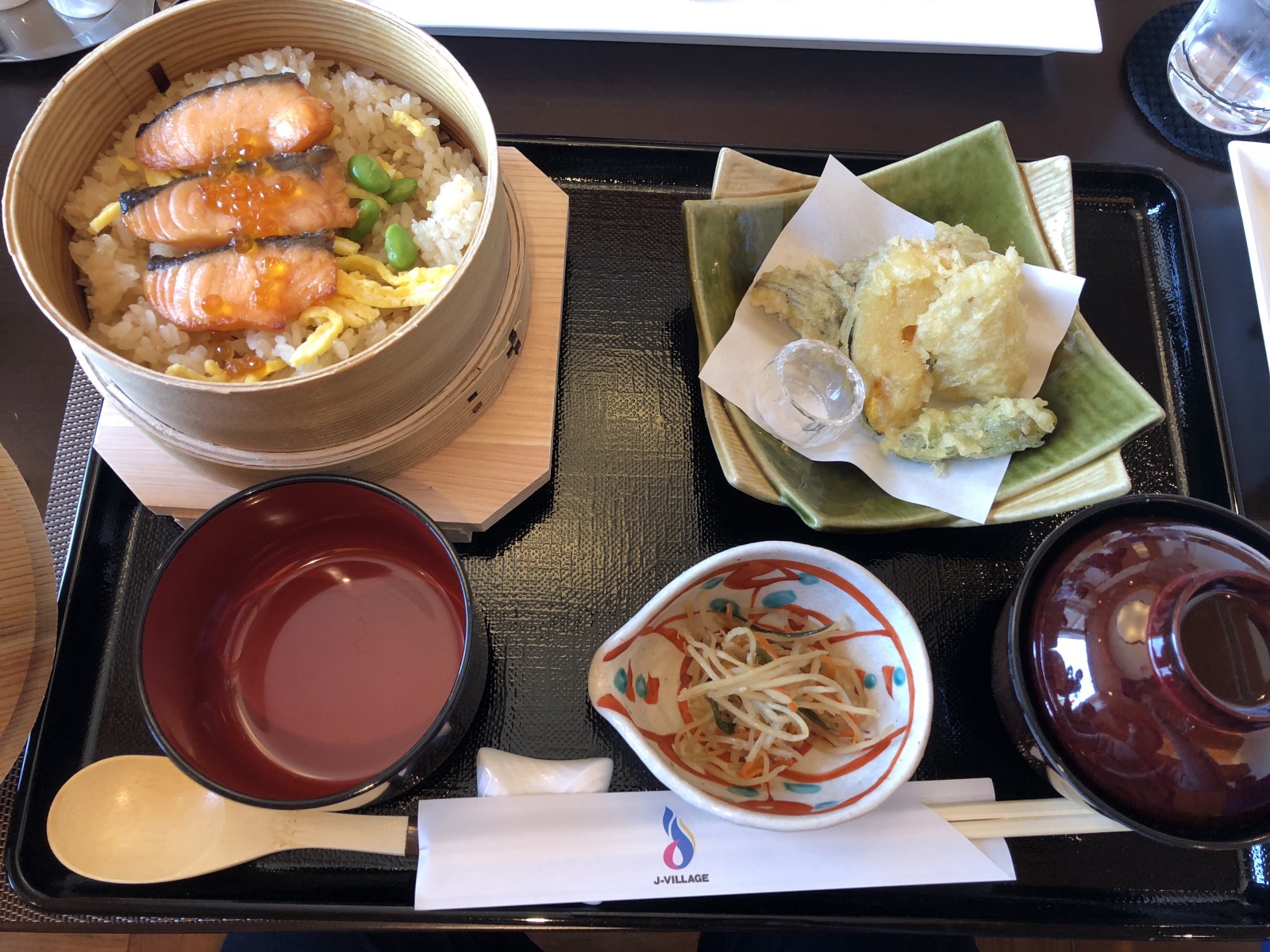 One of the places to visit for knowing what Fukushima is like now is J Village (Jヴィレッジ) , which is located near Okuma and Futaba Town where Fukushima Daiichi Nuclear Power Plant belongs to. J Village was opened as the first national football training center in Japan in 1997, however it was closed since the disaster for being used to cope with the problems related to the exploded nuclear power plant. In July, 2019, the complex facility restarted its business as it is looked on as the symbol of Fukushima's restoration. There are gorgeous restaurants and a resort-themed hotel which are available for everyone.
2. Onsen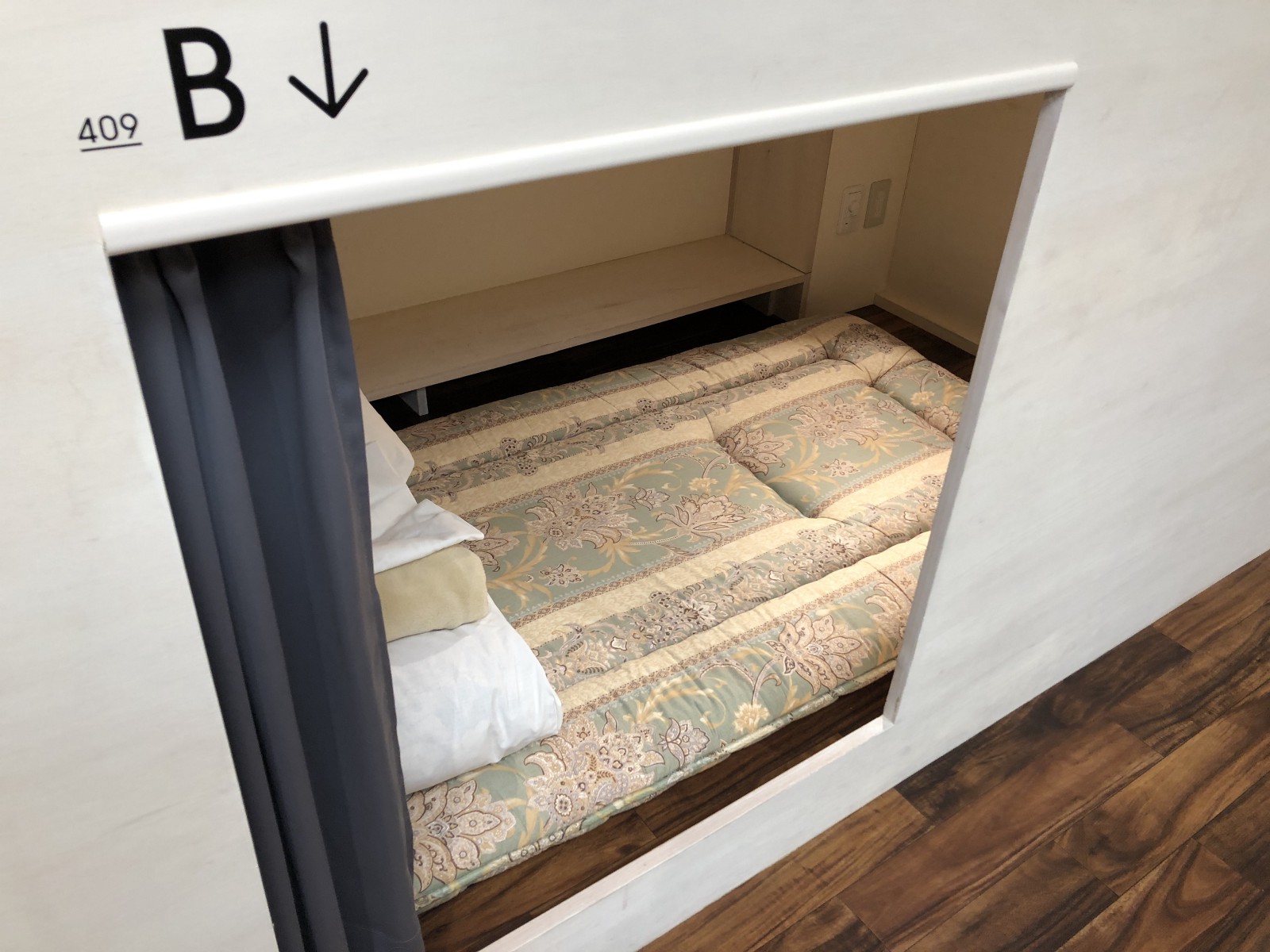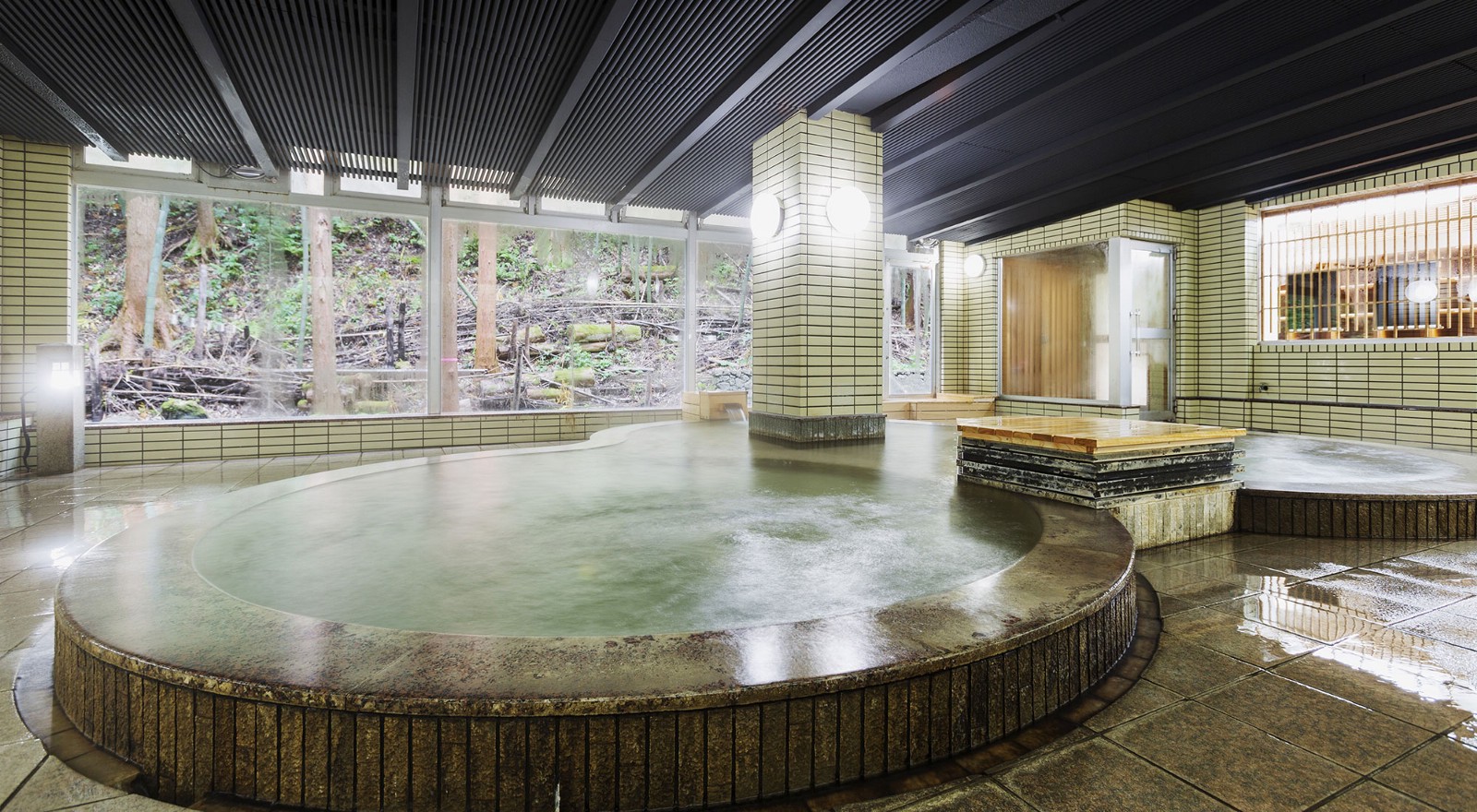 You cannot talk about Fukushima without Onsen because there are lots of natural hot spring spots in it. Since you got to Fukushima, might as well enjoy Onsen with a Ryokan-style stay with Onsen. A new unique Onsen accommodation named Yumori Onsen Hostel (ゆもり温泉ホステル) was just opened in 2018, produced by the Fukushima's five-star Ryokan Sansuiso. The hostel offers six types of rooms, and you can choose a Japanese room with tatami straw floor.
3. TEPCO Decommissioning Archive Center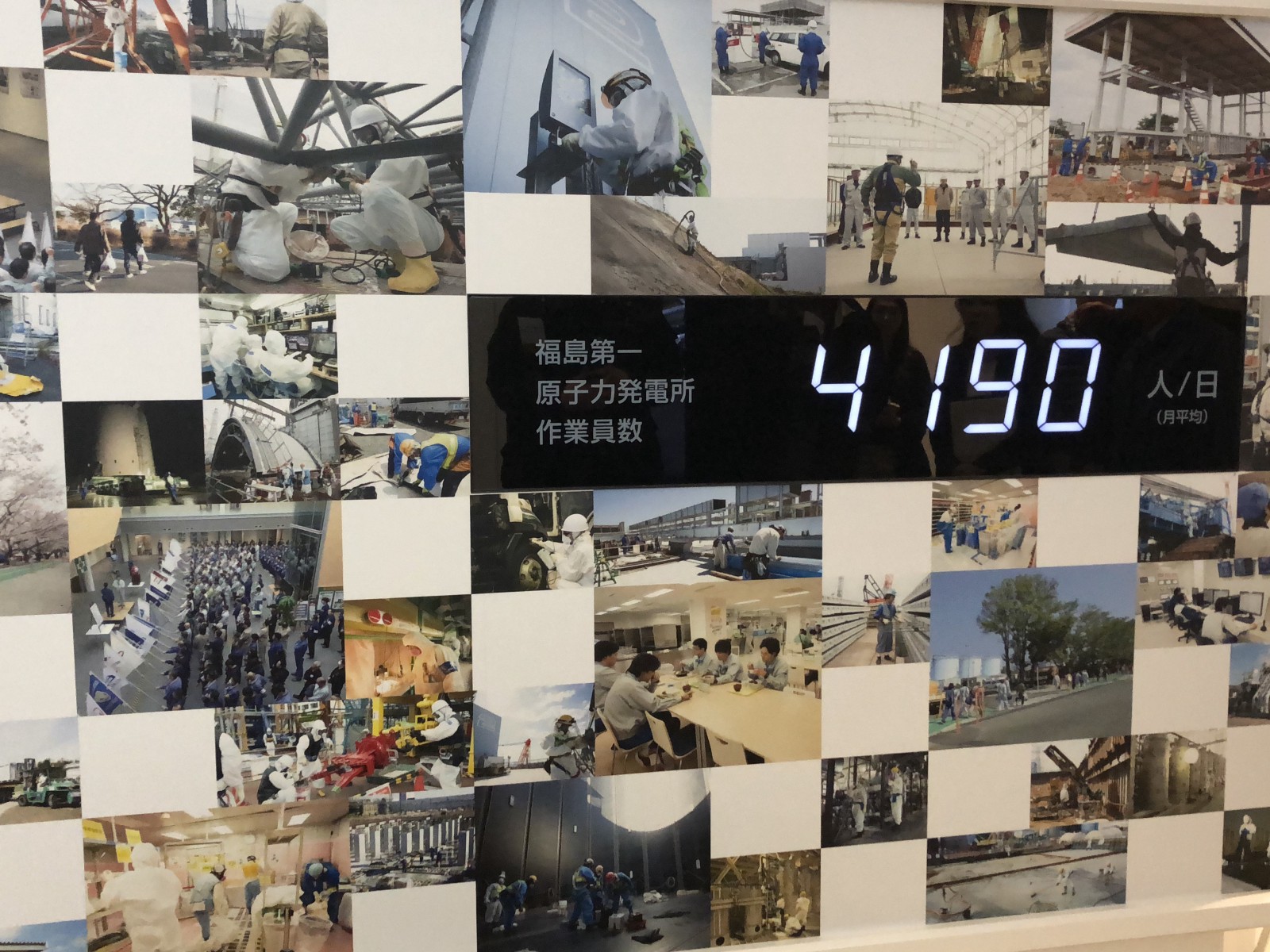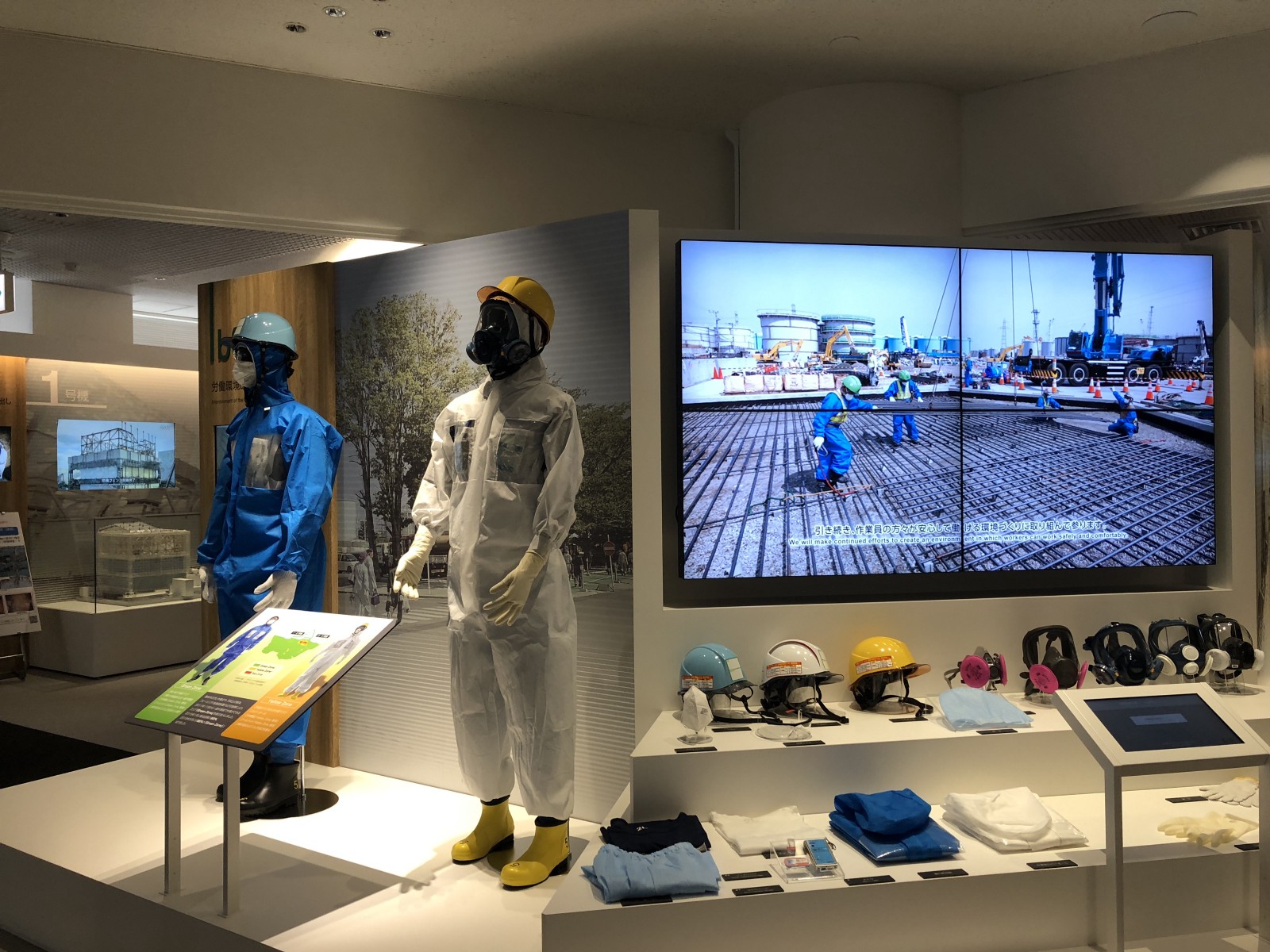 You may be worried about the current Fukushima's condition after the disaster in 2011 and get to know what happened at that time. Tokyo Electric Power Co. (TEPCO) opened the museum related to the decommissioning TEPCO Decommissioning Archive Center (東京電力廃炉資料館) in Tomioka Town, which was designated as a No-Go zone, in 2018. The museum introduces what happened with the Fukushima Daiichi Nuclear Power Plant in 2011 and the process leading to the present status of the plant.
4. Sushi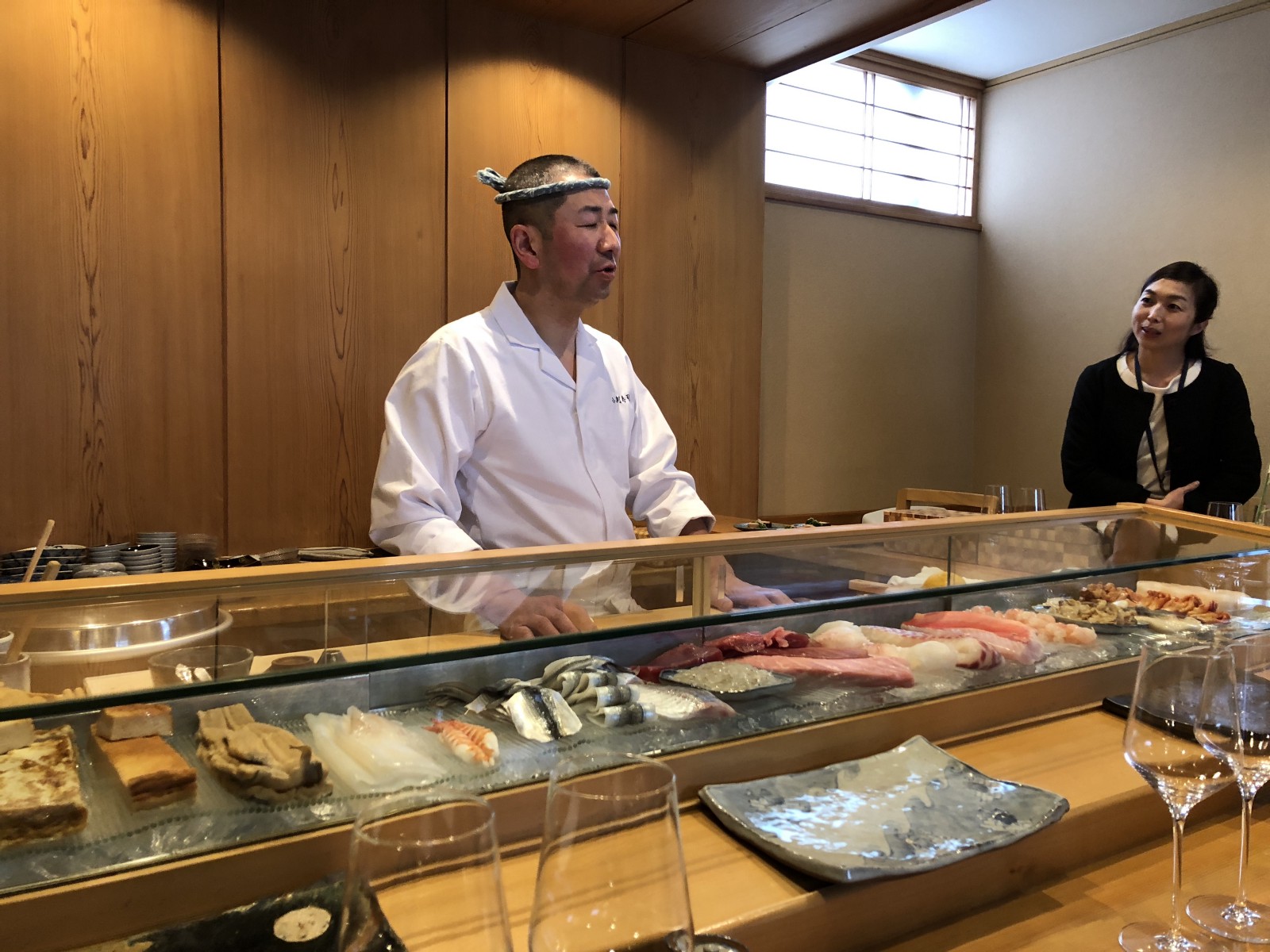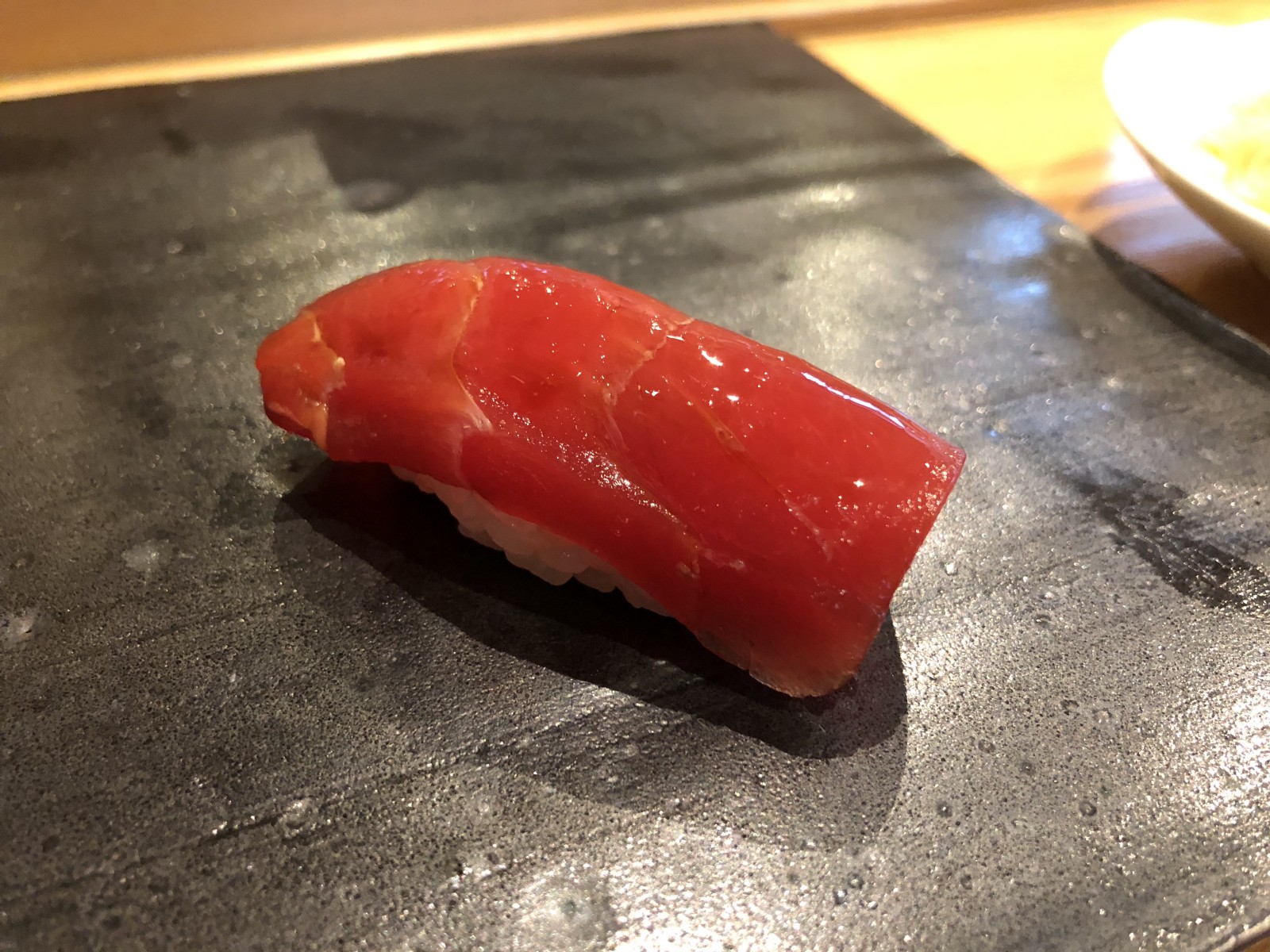 Fukushima has numerous top-rated Sushi restaurants throughout the prefecture though that is less well-known to the world. Koban Sushi (小判寿司), located in the Shirakawa area (the southern-east of Fukushima), is one of the most popular gorgeous Sushi restaurants in the prefecture. The master chef of Koban Sushi makes each piece of Sushi in the traditional Edo style with fresh ingredients which are picked out at a fish market by him or bought from the credible fishers.
5. Sake Brewery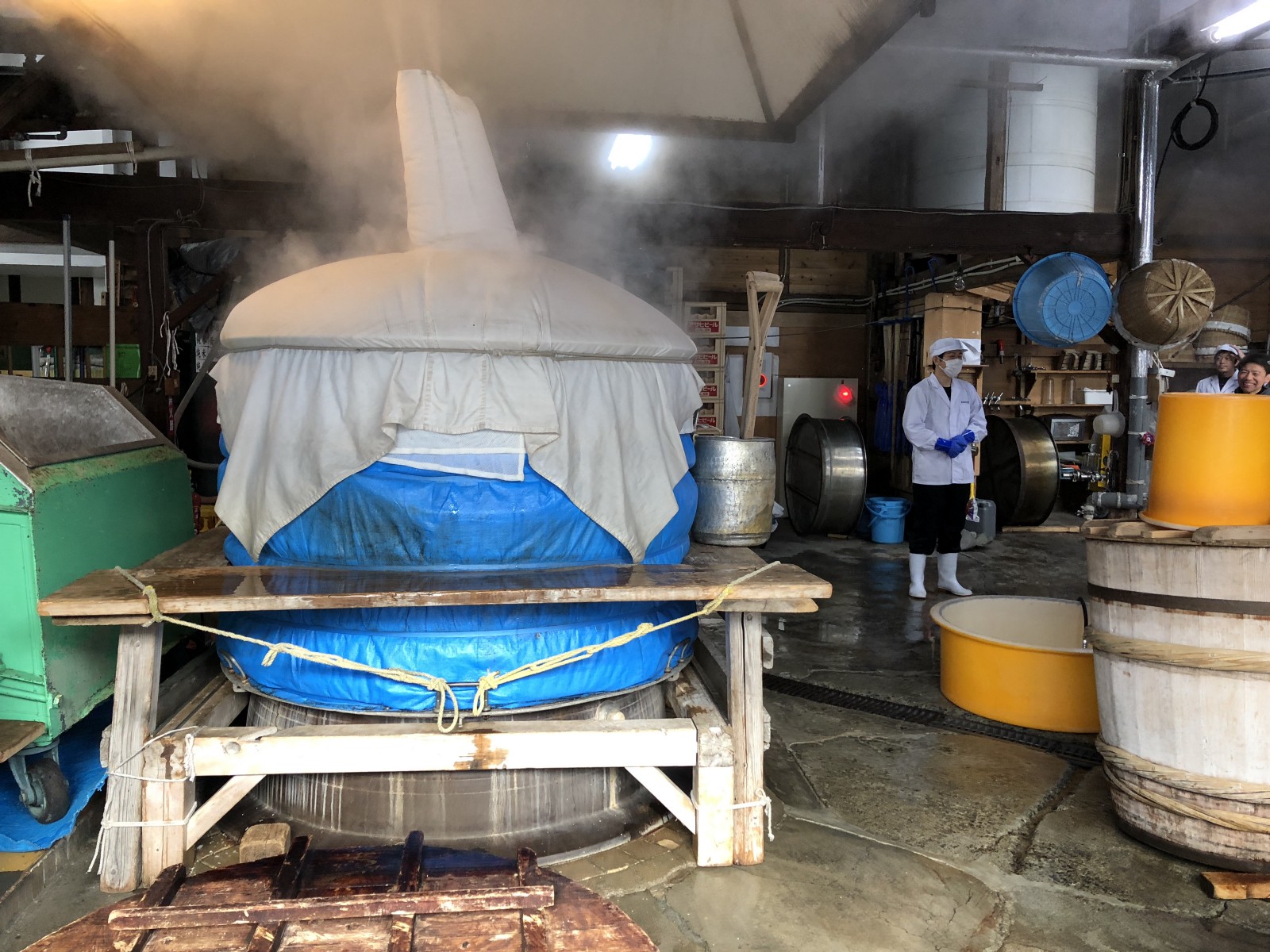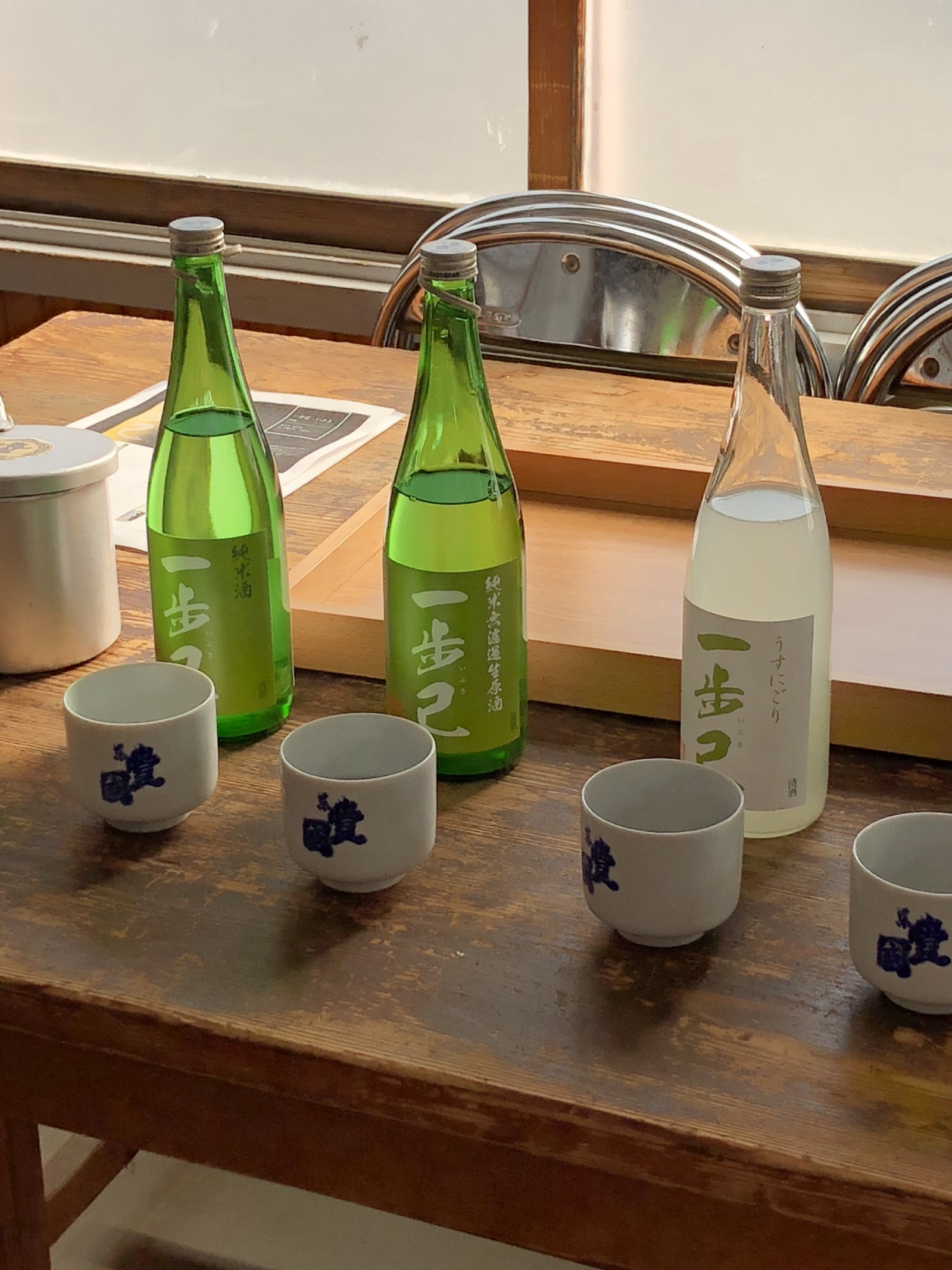 If you want to experience the authentic Japanese food culture, you should not miss Japanese Sake. A long-established Sake brewery named Toyokuni Brewery (豊国酒造), which started its business in the Edo period (about 200 years ago), has produced Japanese sake. Toyokuni Brewery's products are made from regional rice that local farmers grow in Fukushima, and its Sake have won a variety of award. It is highly recommended to tatste its new brand Ibuki (一歩己) with the concept of fusion of tradition with modern.
6. Winery Tour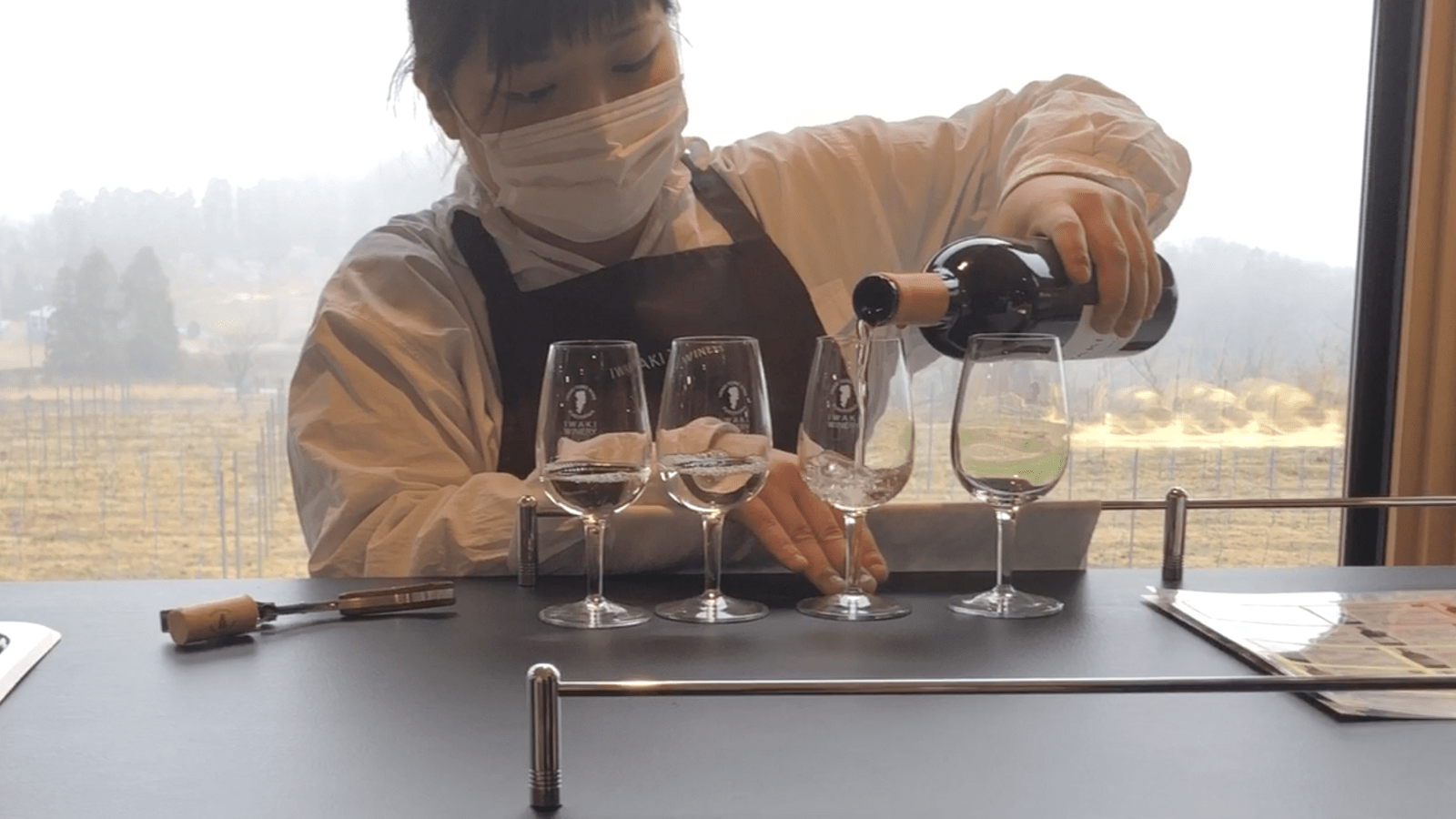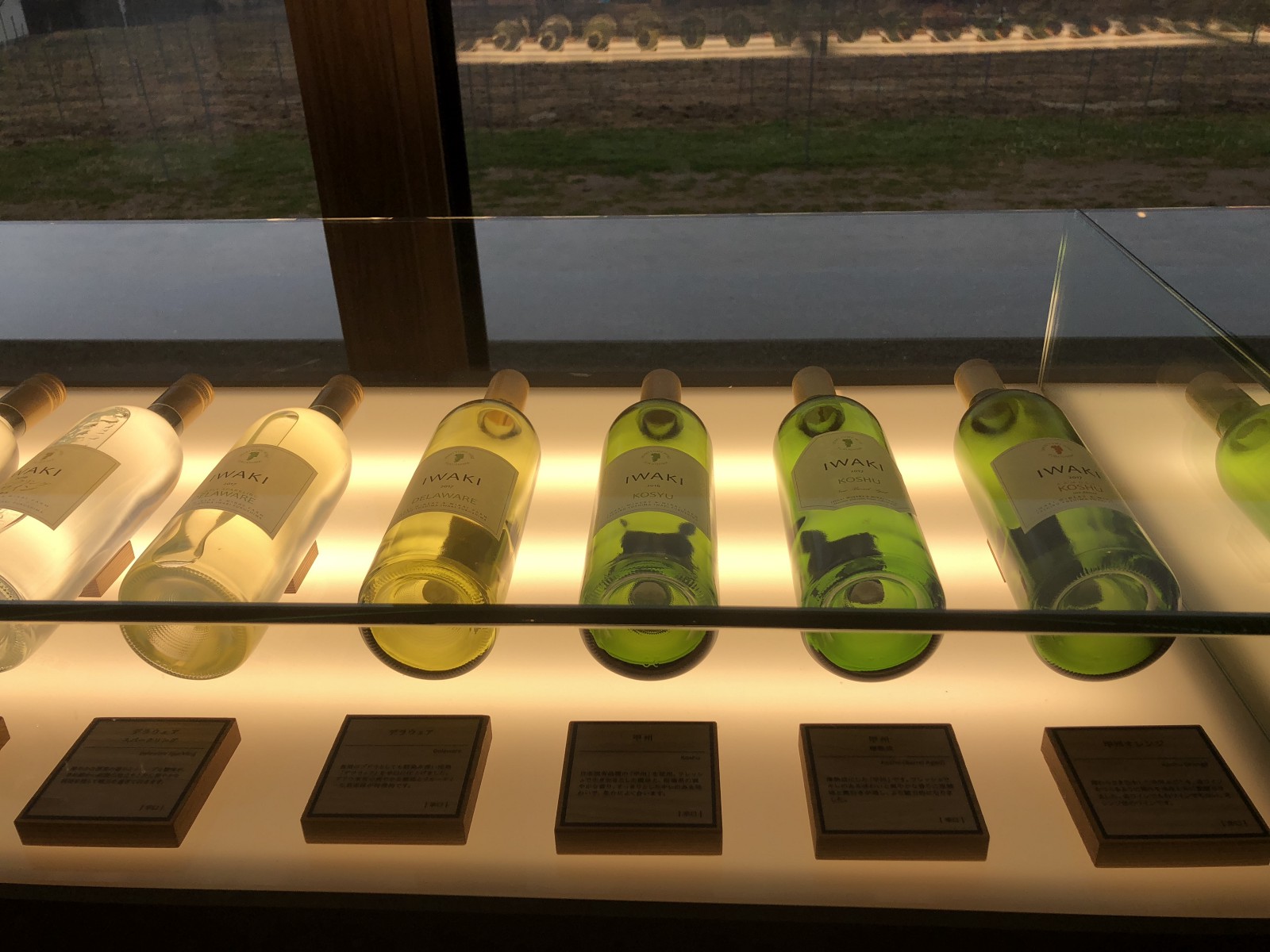 Why don't you have a wonderful wine experience in Fukushima? The Iwaki City's first winery Iwaki Winery (いわきワイナリー) was founded in 2014, where about 30 people not only brew but also promote their wines. They produce 18,000 bottles of wine (20 kinds of bottles) a year. You can experience planting and cultivating grapes between March and August and harvesting in September and October. Additionally, winery tours and wine parties are available throughout the year.
7. Strawberry Picking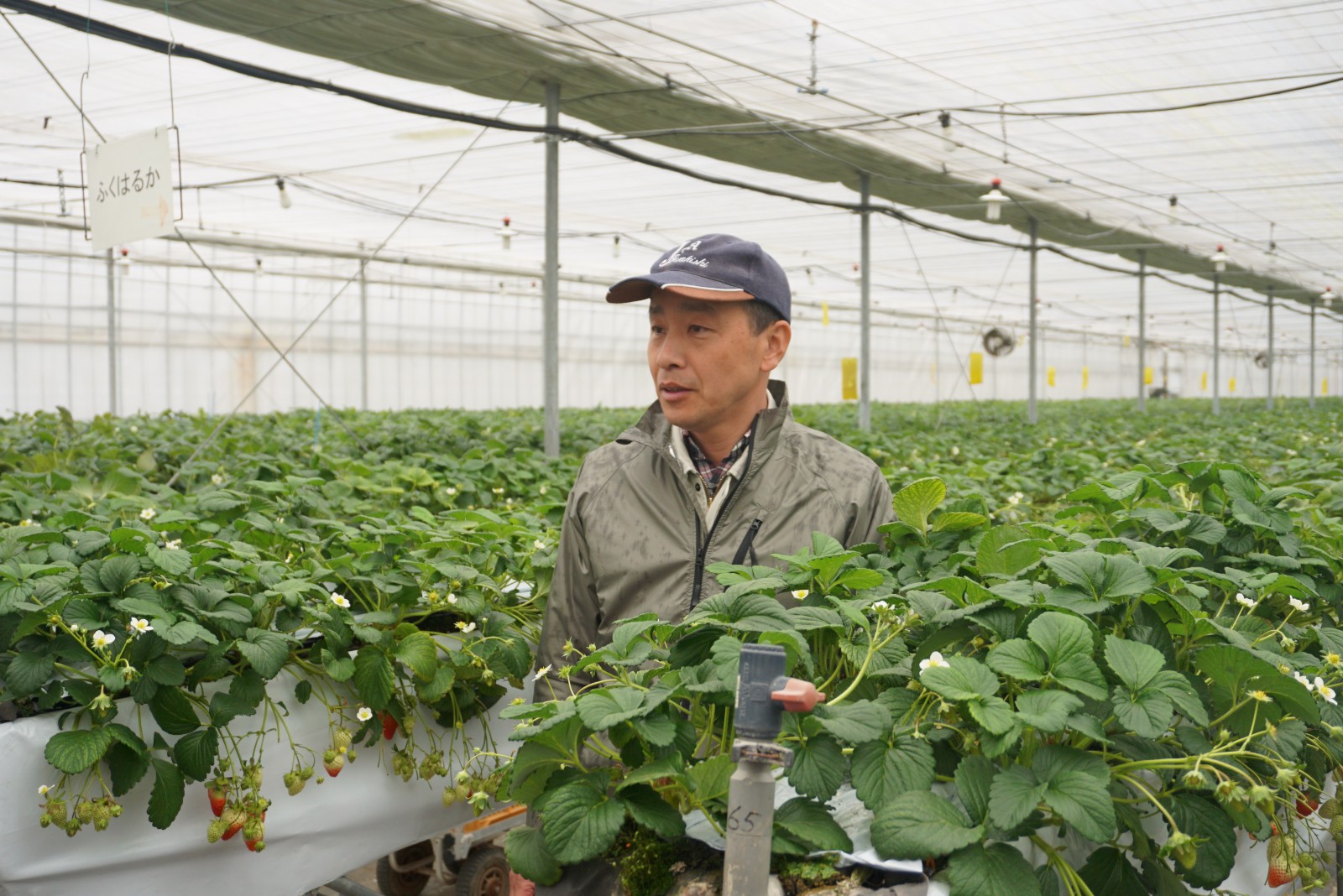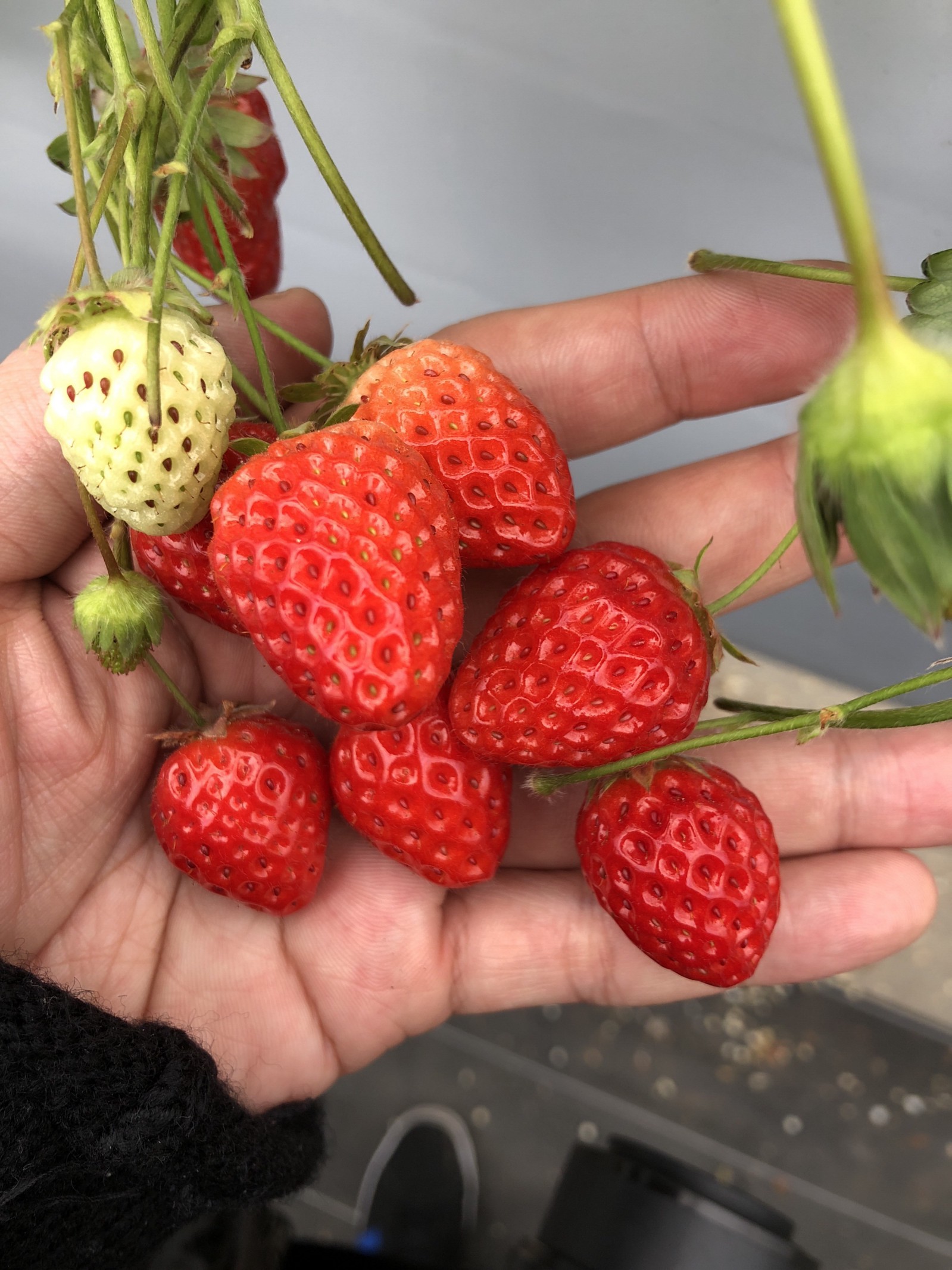 Fukushima is also a land suitable for agriculture, and tourists can achieve the benefits from various kinds of farmers. Strawberry picking is one of the most popular food experiences in Fukushima. Several kinds of quality strawberries including the famous brand Tochiotome and Akihime are cultivated at Ono Strawberry Farm (Ono Kanko Ichigo-en / 大野観光いちご園). All-you-can-eat strawberries are available for 1000–1500 yen from the late December to around May.
8. Farm's Fresh Vegetables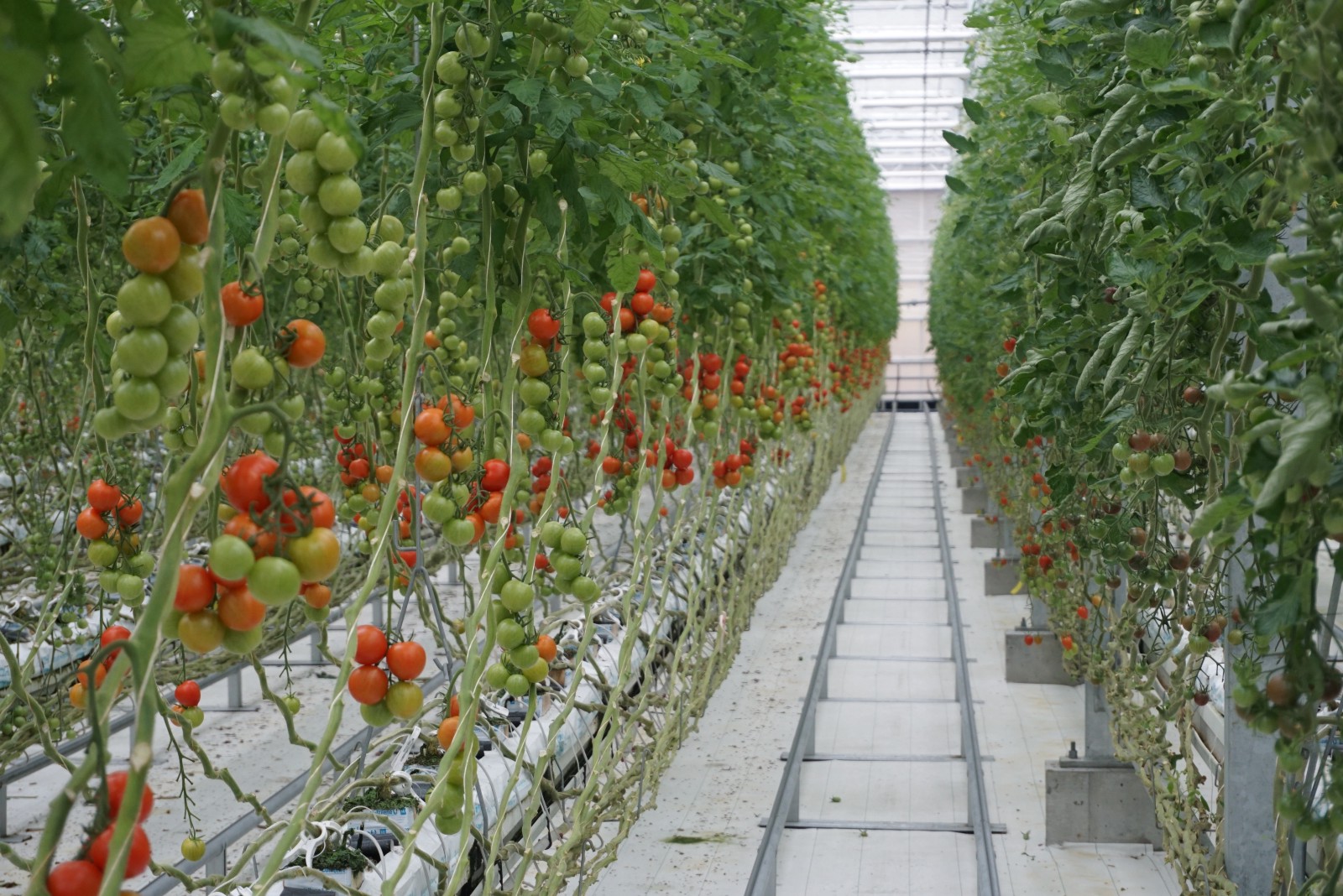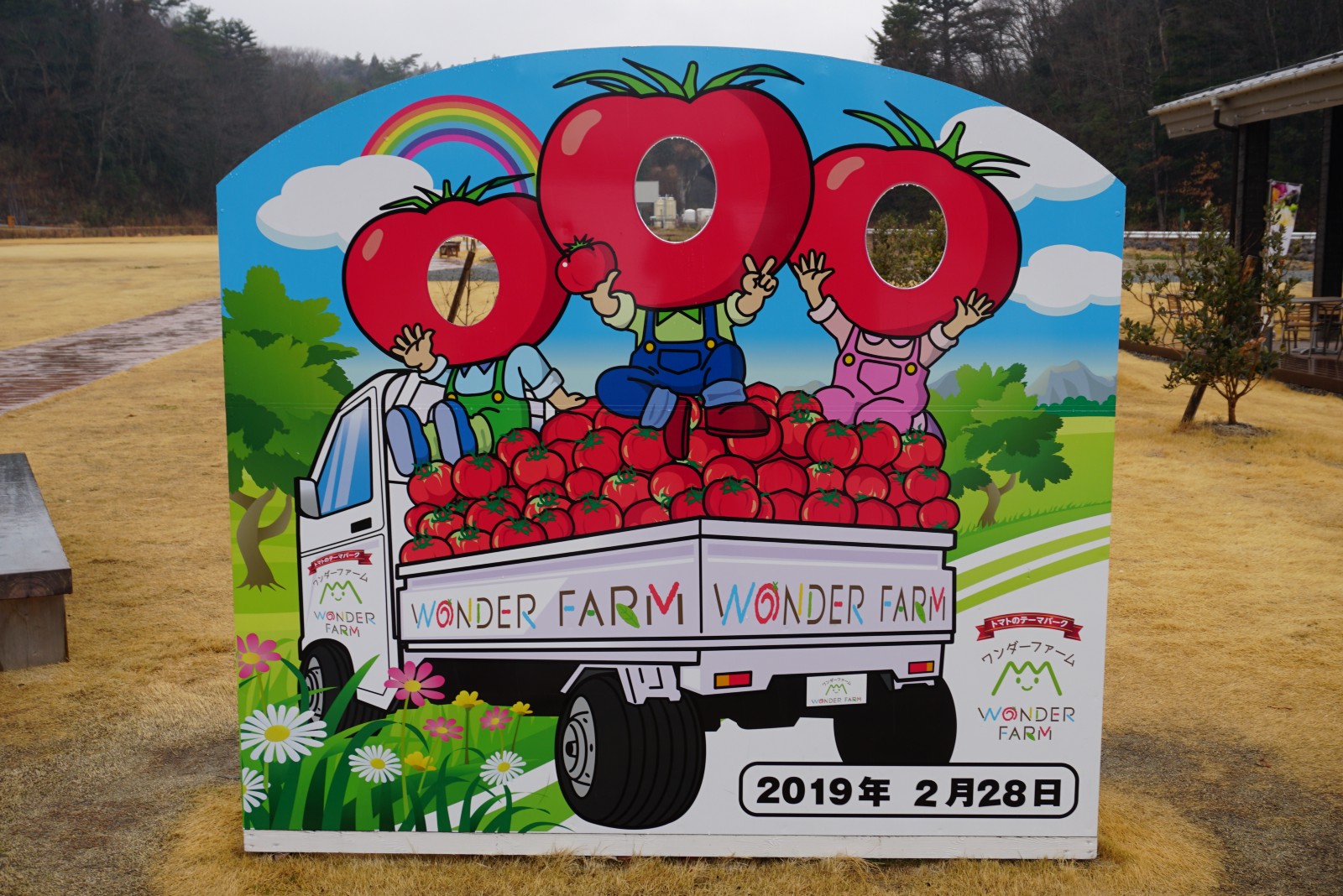 For health-conscious foodies, the food experience at Wonder Farm is one of the best things to do in Fukushima. Wonder Farm, located at the center of Iwaki City, offers several options to enjoy fresh vegetables from picking nine species of tomatoes and BBQ to shopping at the marche. The buffet-style restaurant Kitchen in the Forest is one of the highlights of the farm where you can taste around 40 dishes featuring pizza baked in a masonry oven.
9. Shopping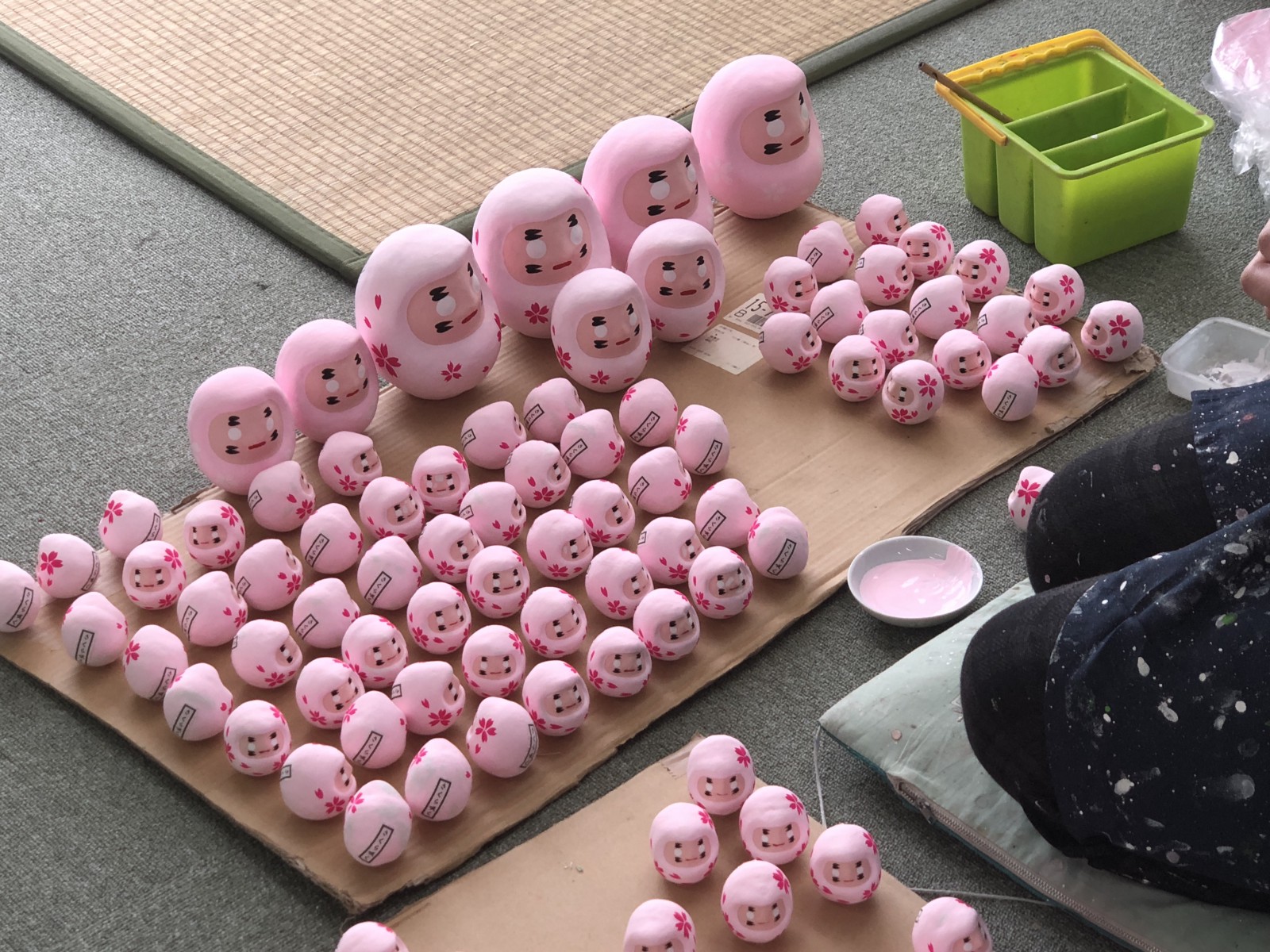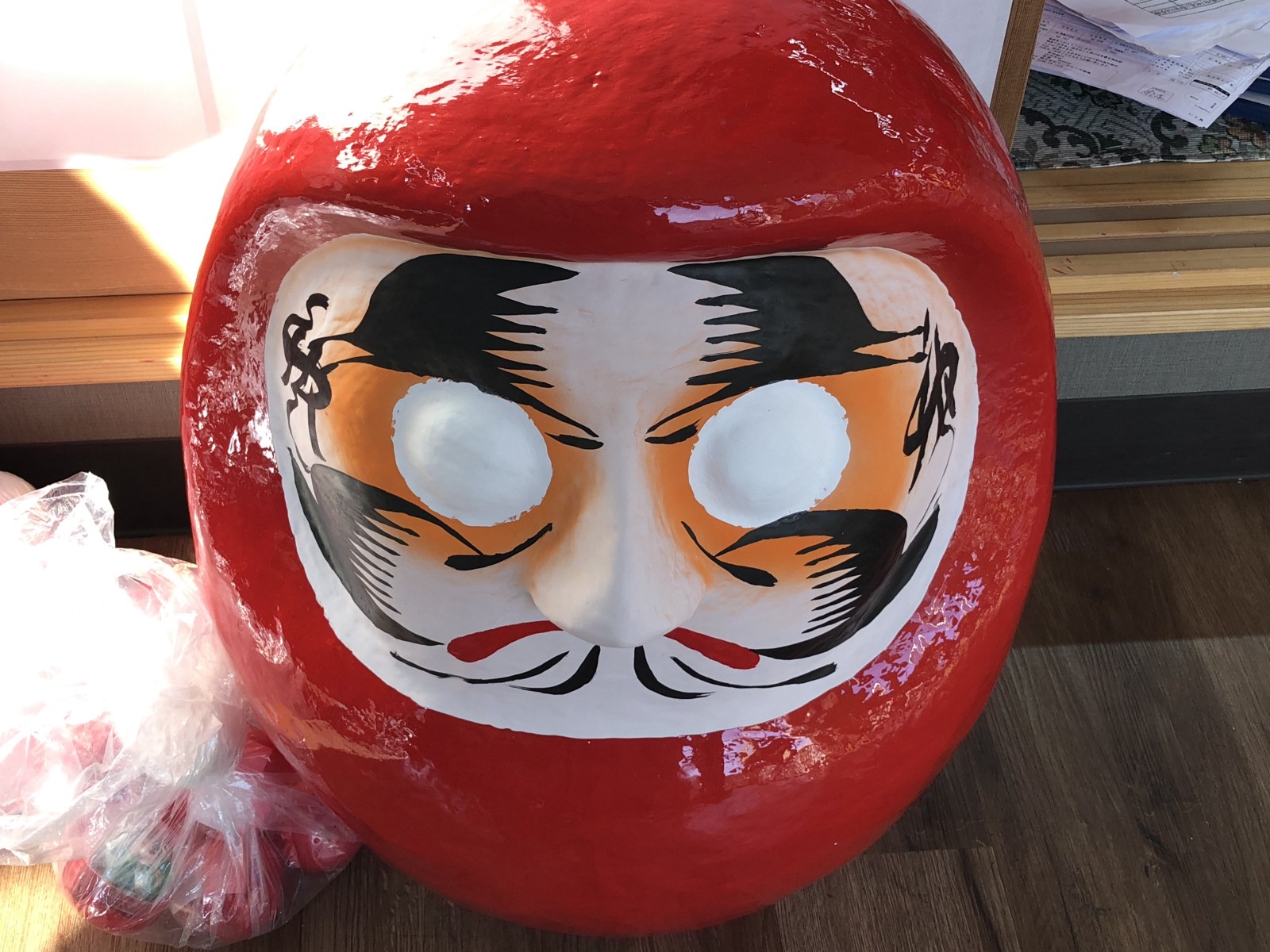 Shopping nice souvenirs is what you should not forget on a trip. There are a large number of Japanese unique items in Fukushima. The regional item Shirakawa Dharma, one of the interesting souvenirs you cannot get except there, was born in the Shirakawa area about 300 years ago. The Dharma has been traditionally loved by Japanese people as a talisman and Shirakawa Dharma Main Store (白河だるま総本舗) also offers pop-tasted items for young generations.
10. Ouchi-juku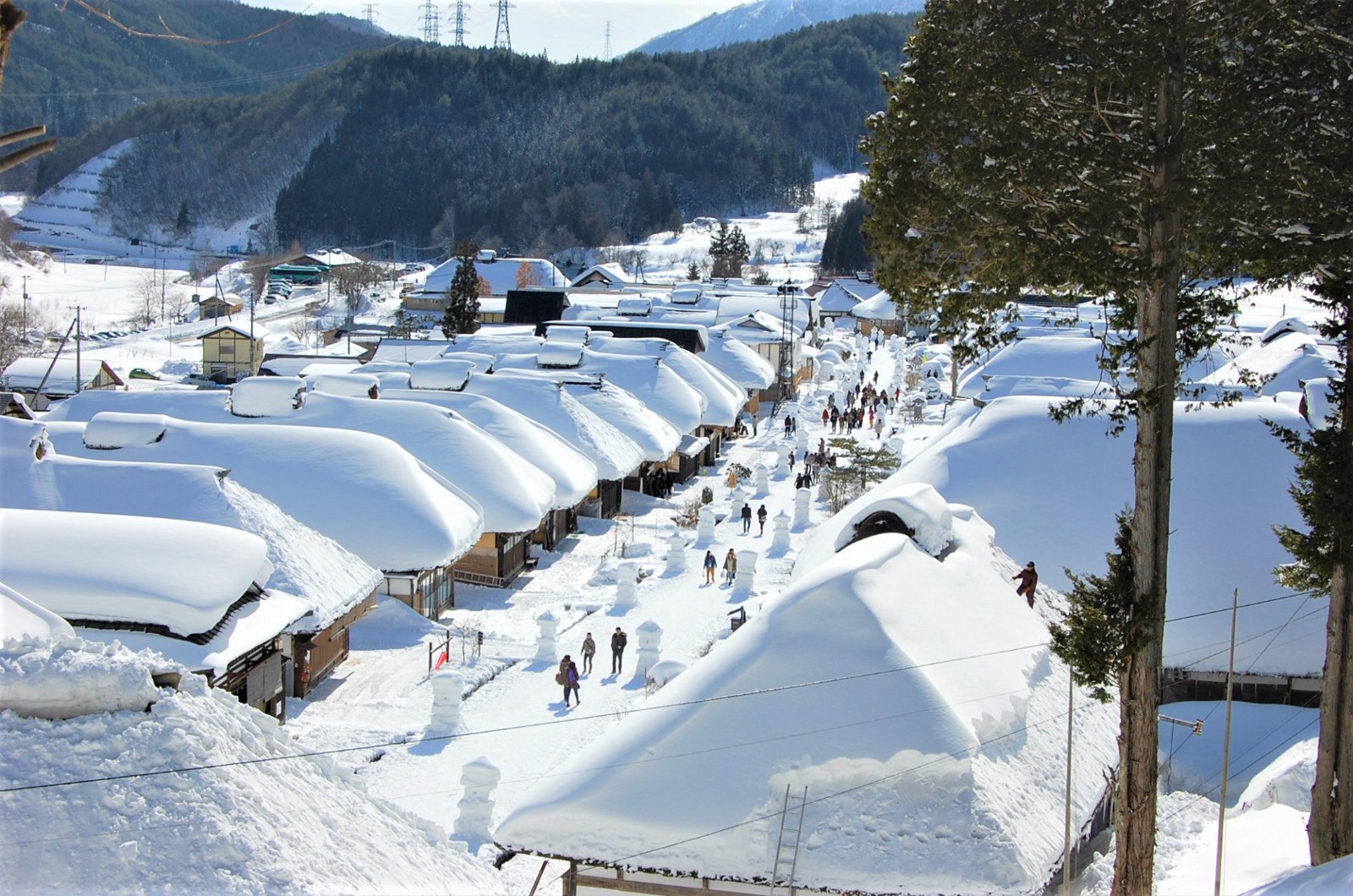 Ouchi-juku (大内宿) is a small village which is located in Aizu Wakamatsu, the west of Fukushima. You can view 30 of Japanese traditional houses and the beautiful snow scenery of the village covered by snow in winter. So, Ouchi-juku is one of the best places to visit in Fukushima in winter.
+1. Tour within 20 km from Fukushima Daiichi Nuclear Power Plant
If you have tight schedule to travel in Japan, it's one of your choices to join a nice 1-day trip tour from Tokyo. This tour guides you to some towns which have been damaged the most by the earthquake and the mega tsunami in 2011. You can learn about how Fukushima is being changed and how safe the prefecture is now.
How to Get from Tokyo to Fukushima
The fastest way to reach to Fukushima is Shinkansen (bullet trains).
You can also enjoy taking a trip to Fukushima without a hassle on this tour from Tokyo. It's personally recommended and really worth joining the tour.
▽Here are the attractions you should experience across Japan with this Japan Bucket List!▽
▽Check more things to do in Tohoku Region!▽
▶︎10 Best Things to Do in Aomori
▶︎10 Best Things to Do in Iwate
▶︎10 Best Things to Do in Akita
▶︎11 Best Things to Do in Miyagi
▶︎10 Best Things to Do in Yamagata
Did you become eager to visit Fukushima? Tohoku Region has drawn much more attention from all over the world recently, having lots of hidden gems. Especially, Fukushima is really easy to get from the metropolitan, so why don't you extend your trip from Tokyo? For more info about travel in Japan, check these articles below, too.
▽Related Articles▽
▼Editor's Picks▼
---