Best Things to Do in Tohoku
Tohoku Region, a Treasure to be Discovered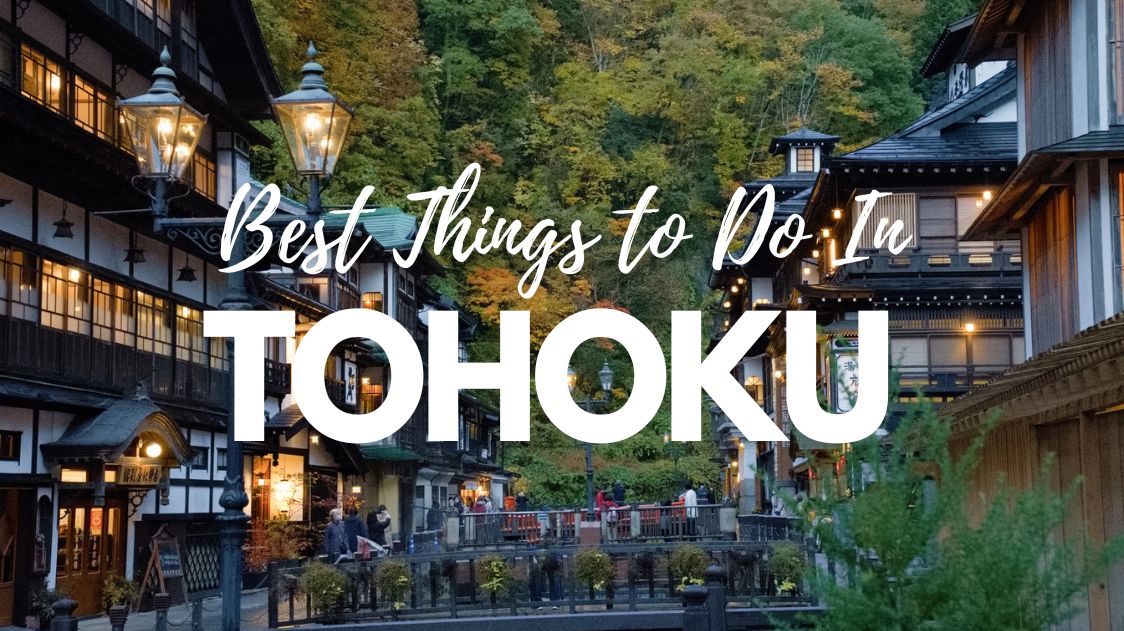 Unveiling Japan's less-trodden path, Tohoku captivates travelers with its enthralling blend of natural beauty, rich history, and vibrant culture. Its six prefectures unfold a panorama of rugged mountains, tranquil hot springs, historic towns, and verdant valleys.
For the lucky travelers that visit this region, there is no shortage of activities, such as witnessing the majestic cherry blossoms in Hirosaki, traversing the timeless streets of Ouchijuku, or joining in the joyous Nebuta Festival. Add to this an impressive culinary scene ranging from fresh seafood to hearty regional dishes.
Tohoku is a travel destination that invites you to delve deeper, explore further, and taste the authentic spirit of Japan, so for your next trip plans, here's our guide to the best things to do in Tohoku!
▶ Buy your Bullet Train tickets here!
---
Tohoku Region, a Treasure to be Discovered
Among Japan's colorful patchwork of regions, from the snowy cap of Hokkaido to the coral reefs of Okinawa, there lies an often overlooked gem: the Tohoku region (東北). Located in the northeastern part of Japan's main island, Honshu, it's distinct from the modern pulse of Kanto, the historical allure of Kansai, the mountainous allure of Chubu, the cultural richness of Chugoku, and the serene charm of Shikoku.
A mosaic of six prefectures – Aomori, Iwate, Akita, Miyagi, Yamagata, and Fukushima – Tohoku captivates with its untouched nature, deep-rooted traditions, and tranquil rural landscapes. Against the backdrop of Japan's usual hustle, Tohoku paints an enchanting picture of a serene retreat, ready to be your next travel narrative.
1. Have a Soothing Onsen Escapade (Yamagata, Akita)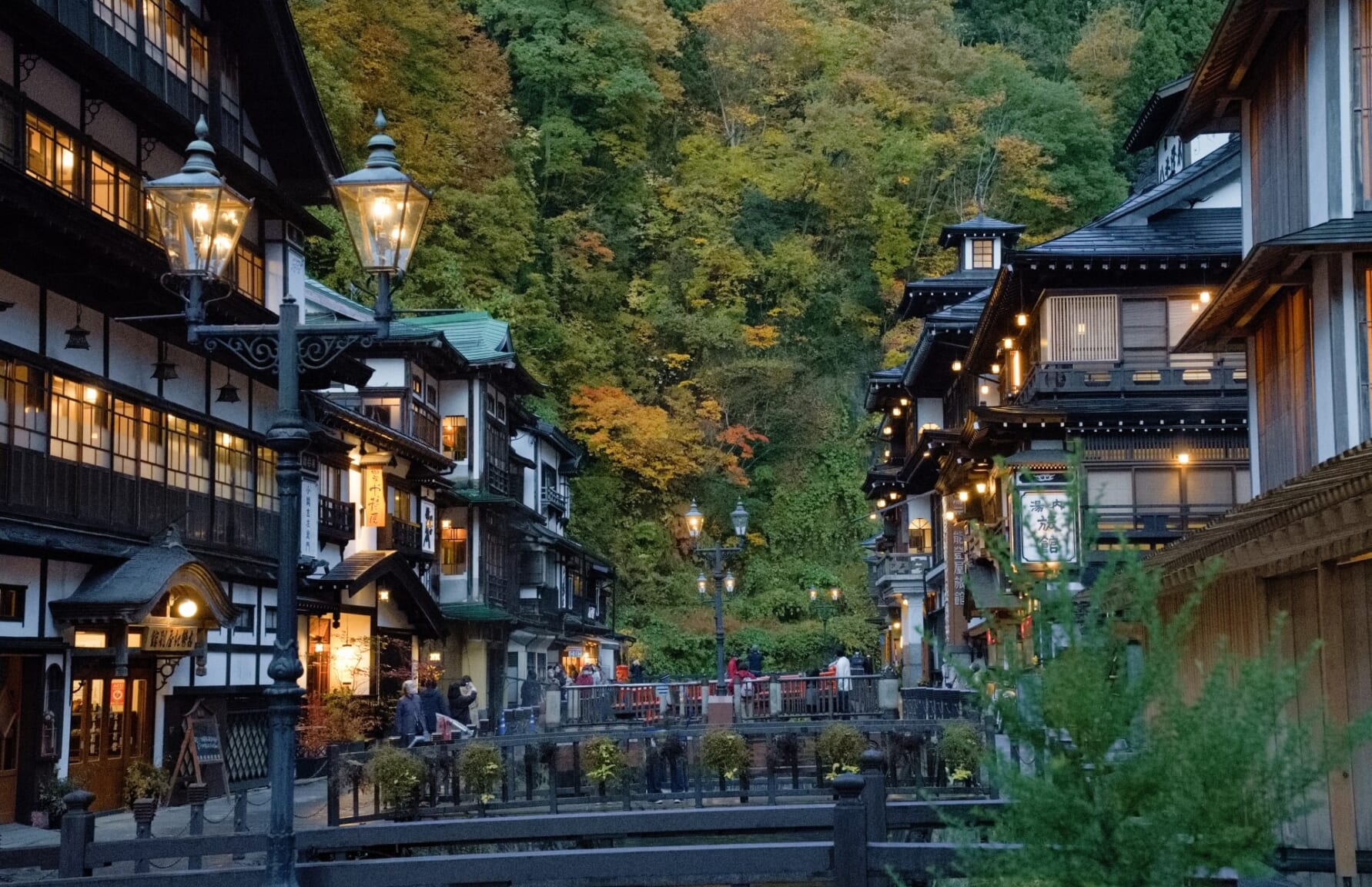 Located in Yamagata prefecture, Ginzan Onsen (銀山温泉) is a symphony of tranquility. This picturesque hot spring town transports visitors back in time with its Taisho era wooden inns lining the Ginzan river. In winter, the snow-dusted landscape glows under the warm light from the buildings, offering a therapeutic ambiance that echoes the healing properties of the onsen themselves. It's an idyllic getaway, where time seems to stand still, letting you surrender to the blissful embrace of serenity.
▶ Tohoku Tourism official website with information about Ginzan Onsen: https://www.tohokukanko.jp/en/attractions/detail_1265.html
▽More details about Ginzan Onsen!▽
2. Travel Through Time in Ouchi-juku (Fukushima)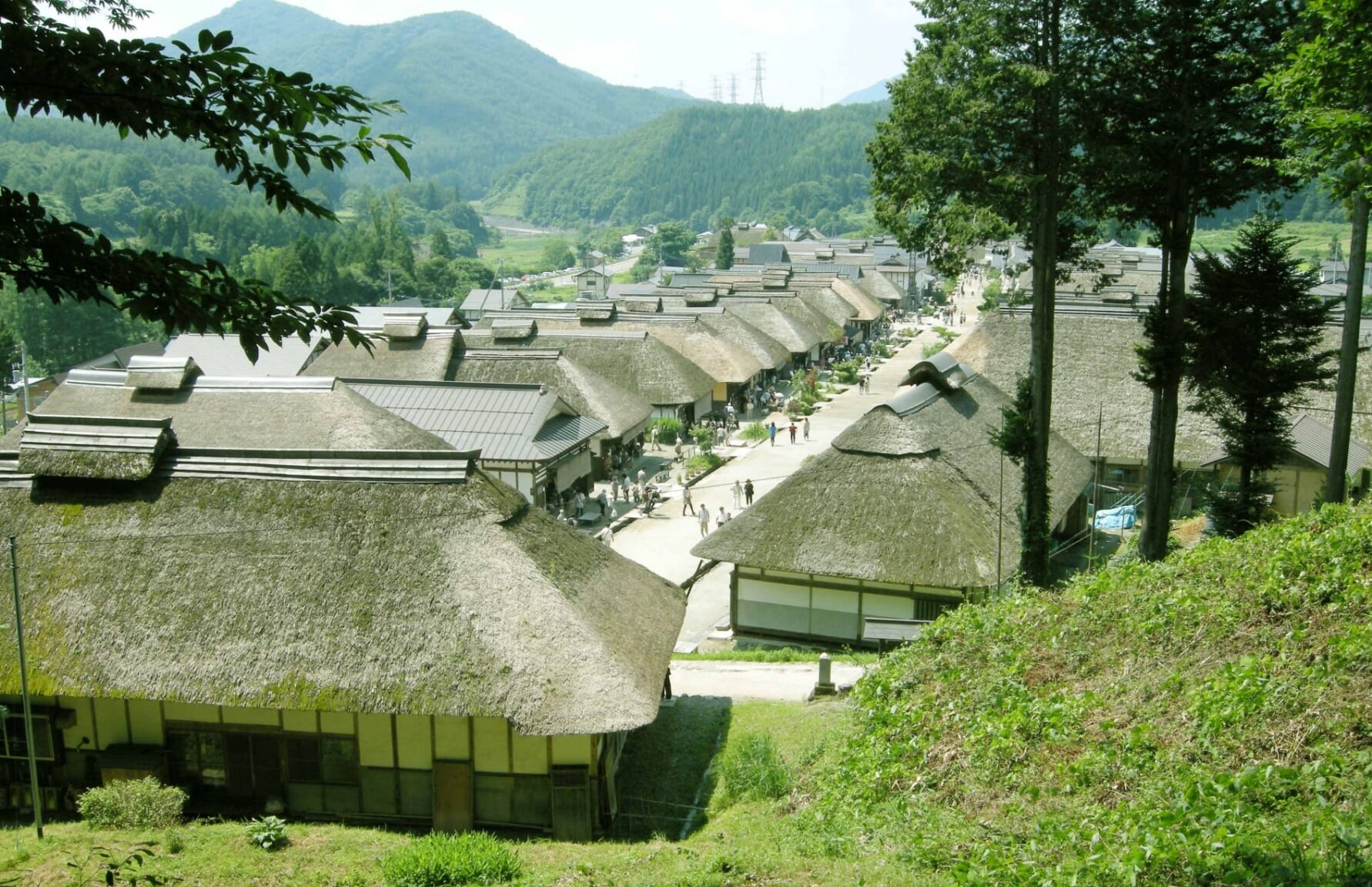 Tucked away in Fukushima prefecture, Ouchi-juku (大内宿) is a time capsule preserving the Edo period's rustic charm. The village's thatched-roof houses, free of modern distractions, offer an immersive peek into Japan's past. Exploring the narrow lanes, tasting local delicacies, or witnessing the annual snow festival in February, it's a journey through time that leaves one feeling humbled by the simplicity and warmth of this preserved historical village.
▶ Fukushima Tourism official website with information about Ouchi-juku: https://fukushima.travel/destination/ouchi-juku/11
▽More details about Ouchi-juku!▽
3. Watch Cherry Blossoms at Hirosaki Castle (Aomori)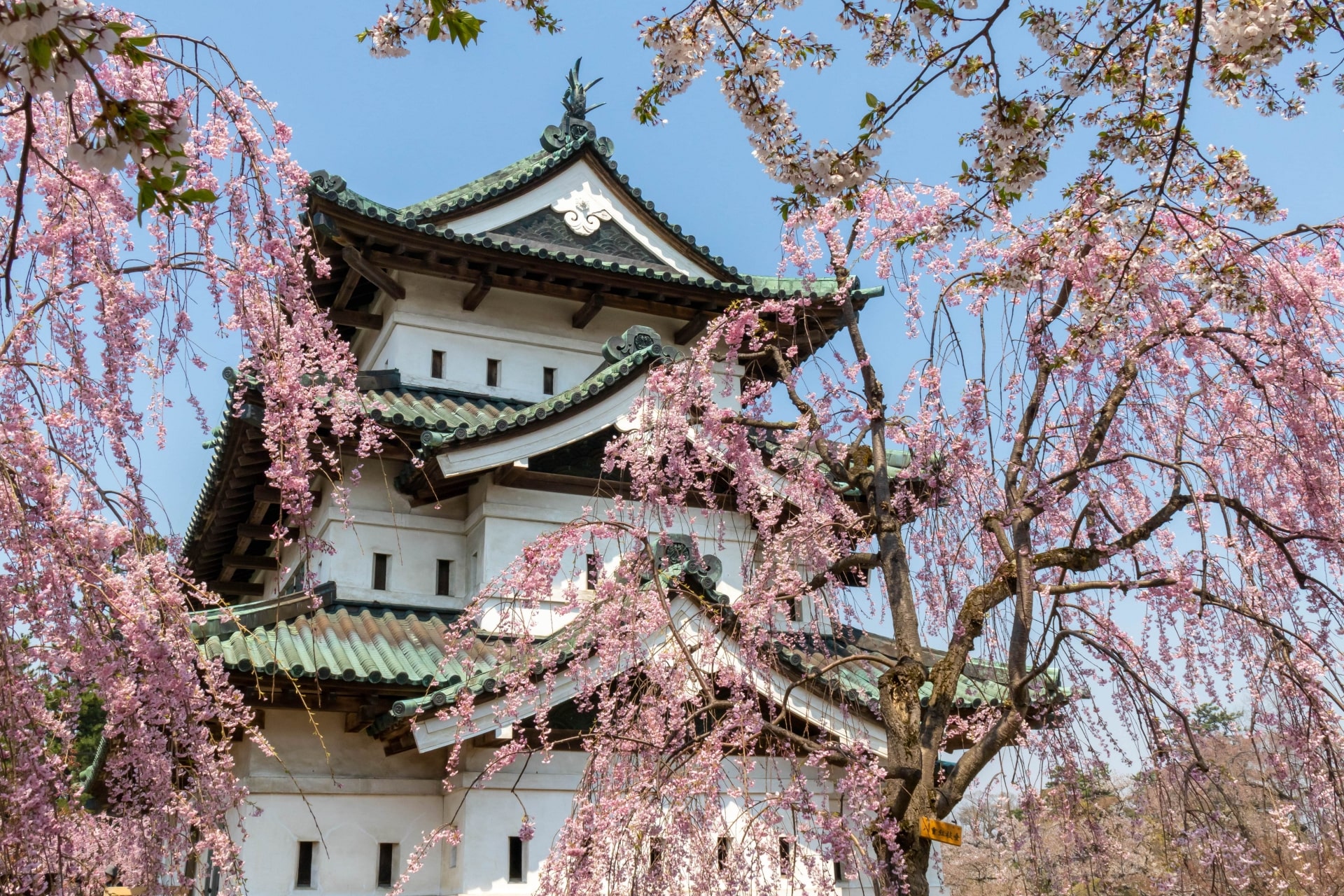 Spring at Hirosaki Castle (弘前城) in Aomori prefecture is nothing short of breathtaking. The castle grounds come alive with the blush of cherry blossoms in April, creating a spectacular canvas that is a feast for the senses. The cherry blossom tunnel, petal-filled moats, and the majestic Hirosaki Castle at the heart of it all make it an iconic spot for hanami (flower viewing). It's a celebration of spring's ephemeral beauty, under the timeless watch of the castle.
▶ Hirosaki Castle official website: https://www.hirosakipark.jp/
▽Find out more about Cherry Blossoms at Hirosaki Castle!▽
4. Experience the Living Canvas of Oirase Keiryu (Aomori)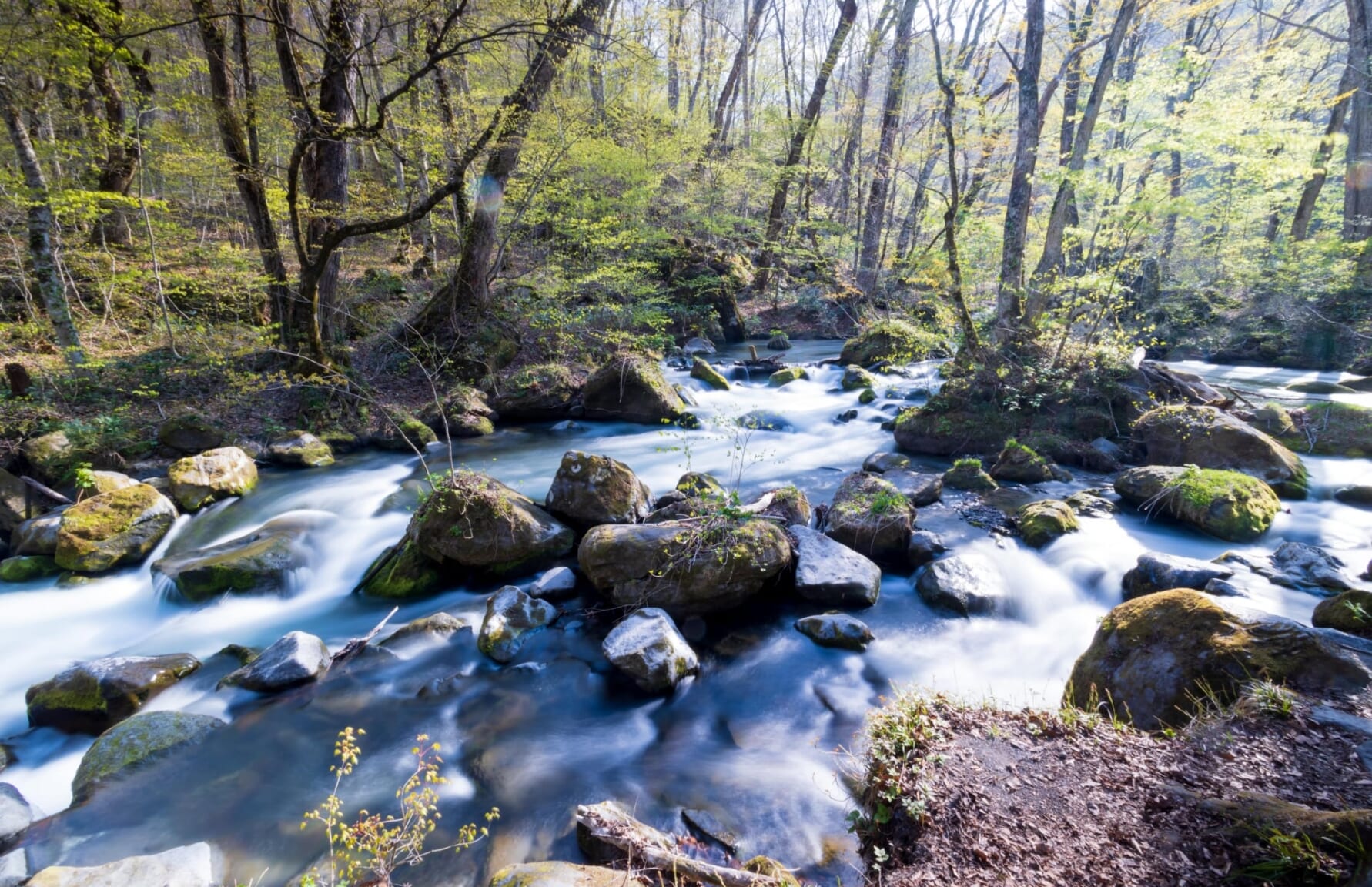 Oirase Keiryu (奥入瀬渓流) in Aomori prefecture is nature's living canvas. This stunning mountain stream, flowing through lush forests and offering views of dynamic waterfalls, is a testament to nature's artistry. Each season paints a new picture; the spring's greenery, summer's vibrancy, autumn's fiery hues, and winter's pristine white. Walking or cycling alongside the stream lets one appreciate the natural beauty that Tohoku, and Japan at large, cherishes so deeply. It's a journey into the heart of nature that reminds one of life's beautiful transience.
▶ Oirase Keiryu official website: https://towadako.or.jp/towadako-oirase/
5. Be Delighted at the Whimsical Zao Fox Village (Miyagi)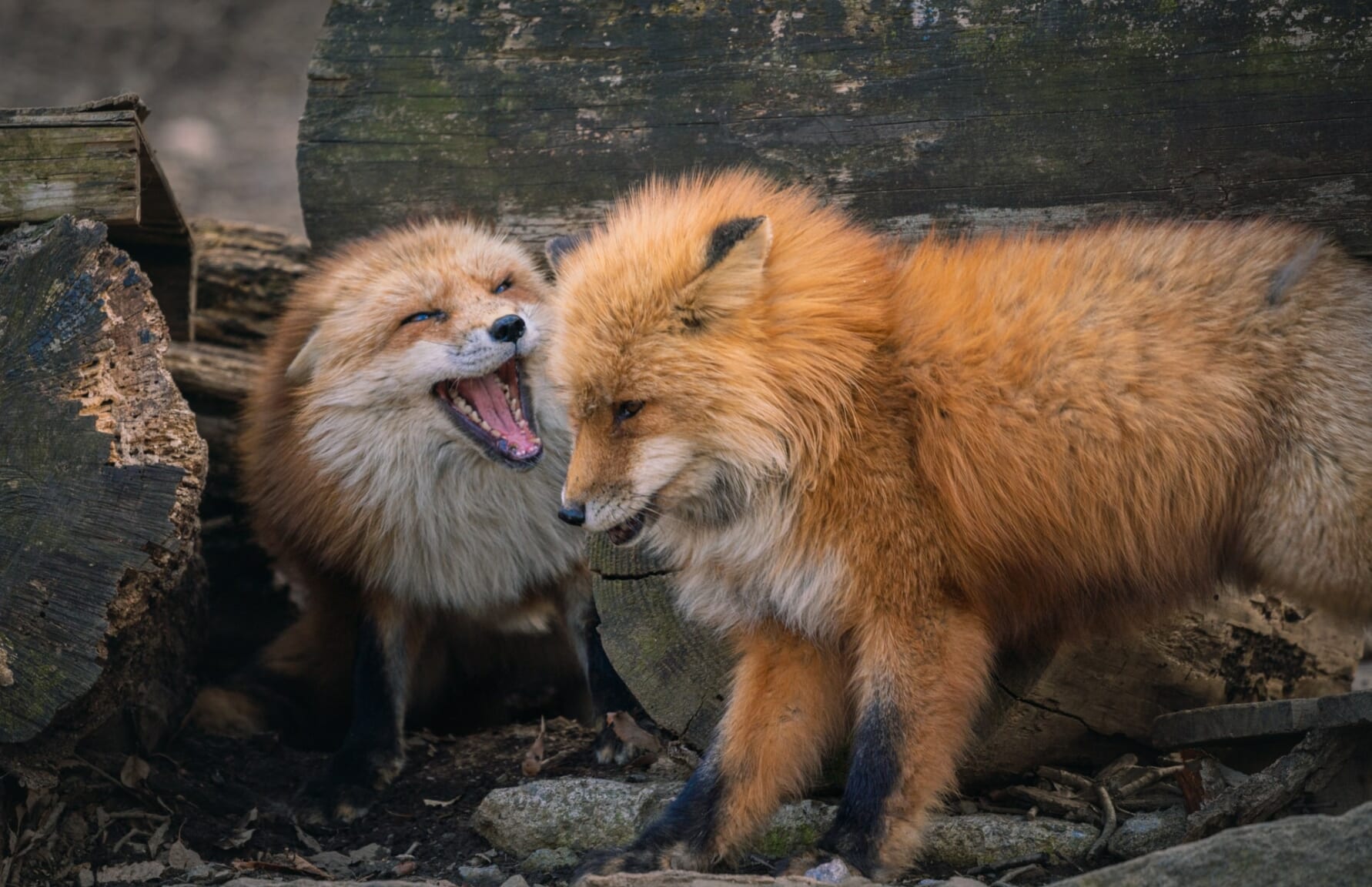 Let's add a touch of whimsy to your itinerary with a visit to Zao Fox Village (宮城蔵王キツネ村) in Miyagi prefecture. This unique sanctuary is home to over a hundred foxes from six different species. Here, you can watch these charming creatures at play in an environment designed to mimic their natural habitat. Keep your camera ready; these furry inhabitants are not camera shy! Remember, though, they're wild at heart, so observe the guidelines to enjoy your visit safely. Not an animal lover? You may want to think twice as this place will surely convert you! Rest assured this is an experience you don't want to miss!
▶ Zao Fox Village official website: http://zao-fox-village.com/
▽More details about Zao Fox Village!▽
6. Soar Above the Clouds at Zao Ropeway (Yamagata)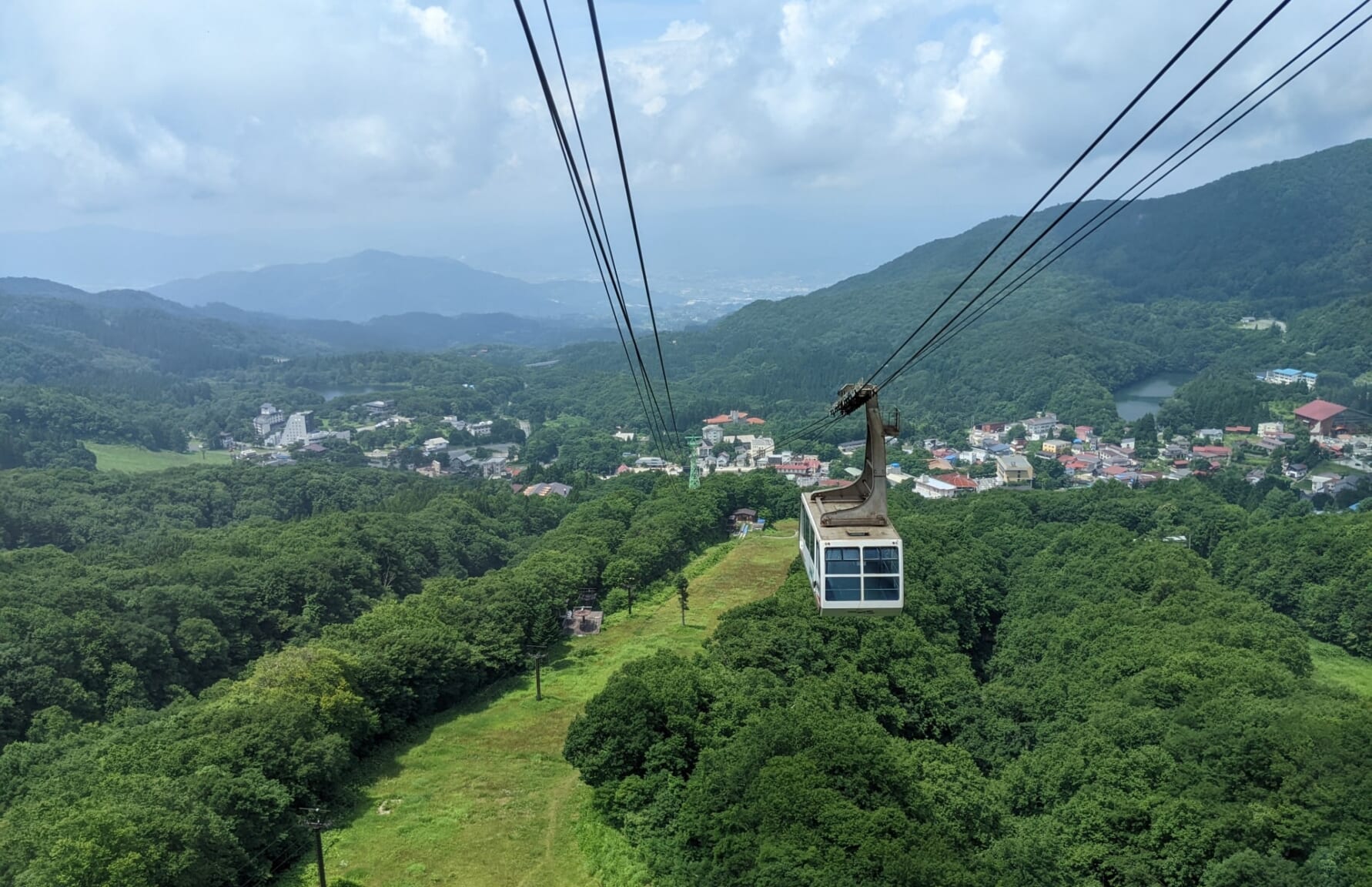 Ready for a thrilling ride that offers some of the most stunning views in Japan? Hop onto the Zao Ropeway (蔵王ロープウェイ) in Yamagata prefecture. As you ascend into the clouds, you'll be treated to a breathtaking panorama of Mount Zao's volcanic landscape, and the neighboring Pacific Ocean. It's especially magical in winter, where the mountain's famed "snow monsters"—frozen snow-covered trees—create an ethereal, otherworldly spectacle. But the ride isn't just for sightseeing, hiking enthusiasts can disembark at the peak station to explore the natural beauty on foot.
▶ Zao Ropeway official website: https://zaoropeway.co.jp/summer/en.php
7. Be Immersed in the Colorful Nebuta Festival (Aomori)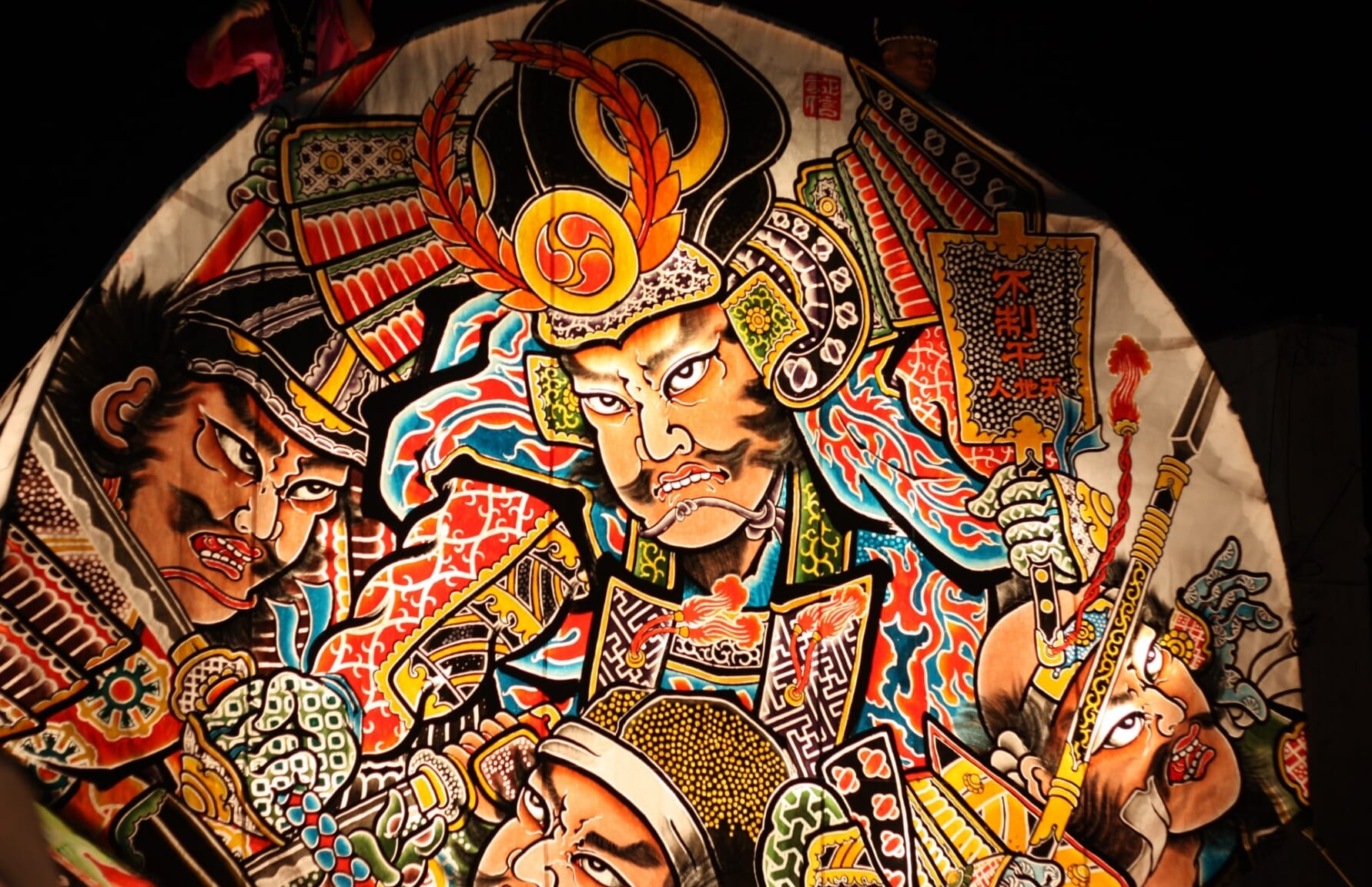 There's nothing quite like the electric energy of a Japanese festival, and Aomori Prefecture's Nebuta Festival (ねぶた祭り) is no exception. This summer festival sees the city come alive with gargantuan illuminated floats depicting mythical figures, gods, and historical characters. The rhythmic beats of traditional taiko drums, the enchanting flute melodies, and the chanting of thousands of participants fill the air with infectious enthusiasm. If you're feeling adventurous, you can even join the parade. The Nebuta Festival is a feast for the senses, offering a deeper understanding of Japan's cultural heritage.
▶ Nebuta Festival official website: https://www.nebuta.jp/foreign/english.html
▽Read our chronicle about Nebuta Festival!▽
8. Journey Through History at Tohoku's Most Prominent Temples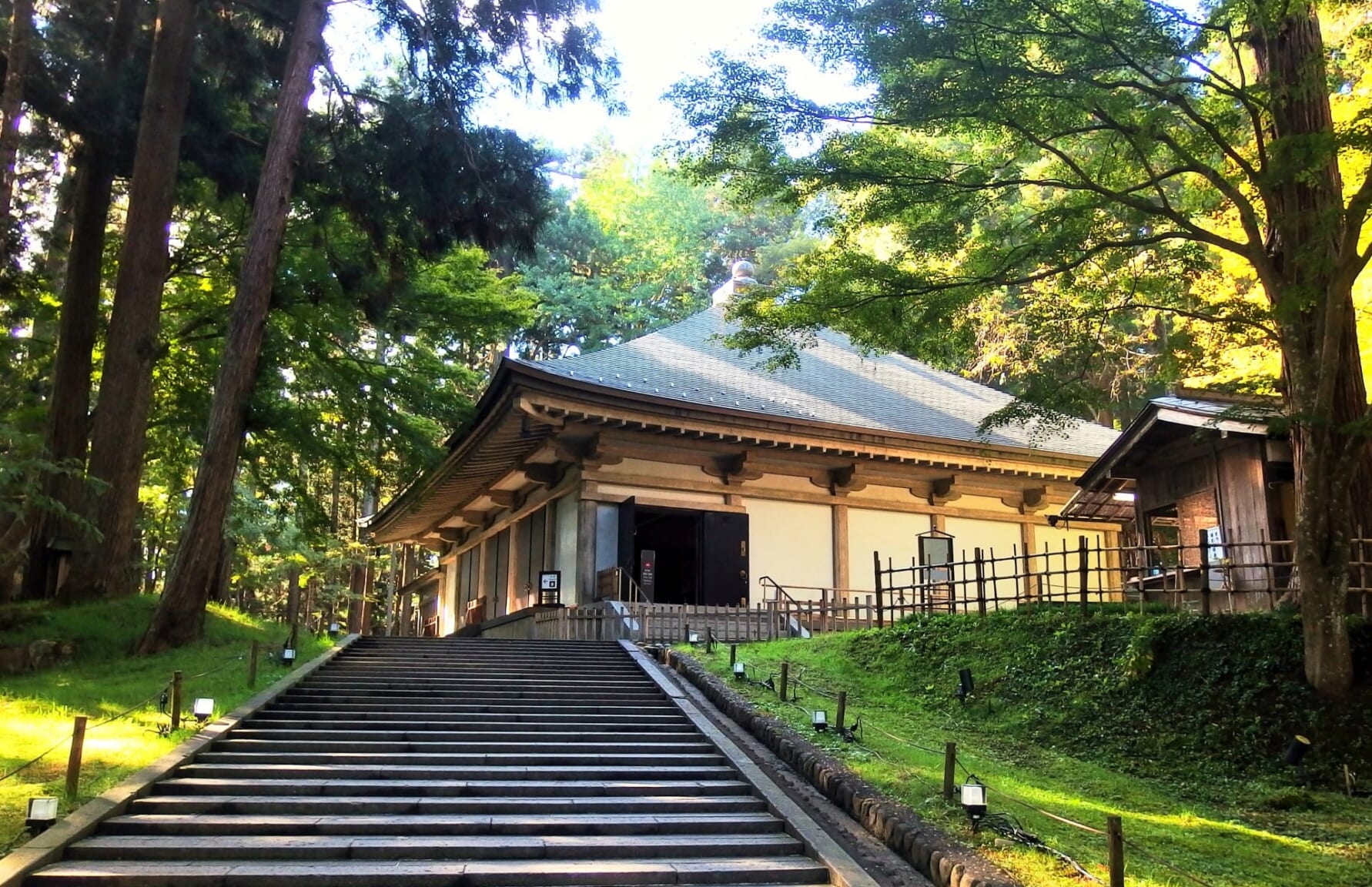 The Tohoku region, steeped in spiritual heritage, offers some of Japan's most impressive temples that echo tales of historical reverence and architectural splendor.
Yamadera (山寺), aptly named 'Mountain Temple', in Yamagata prefecture is a striking complex perched on a steep cliffside, offering stunning views over the valley. It provides a serene escape, inviting visitors to ascend its 1,000 stone steps amid centuries-old cedar trees.
Miyagi prefecture houses Zuiganji (瑞巌寺), one of the most significant Zen temples in northern Japan. Renovated by feudal lord Date Masamune, its main hall exhibits intricate carvings and a mesmerizing golden altar. Nearby caves serve as atmospheric meditation spots.
Iwate's Chusonji Temple (中尊寺) is not just a place of worship, but a journey through Japanese history. This World Heritage site houses more than 3,000 national treasures and important cultural properties, including the stunning Golden Hall, completely covered in gold leaf.
▶ Yamadera official website: https://www.yamaderakankou.com/
▶ Zuiganji official website: https://www.zuiganji.or.jp/
▶ Chusonji Temple official website: https://www.chusonji.or.jp/
9. Marvel at Nature's Artistry at Naruko Gorge (Miyagi)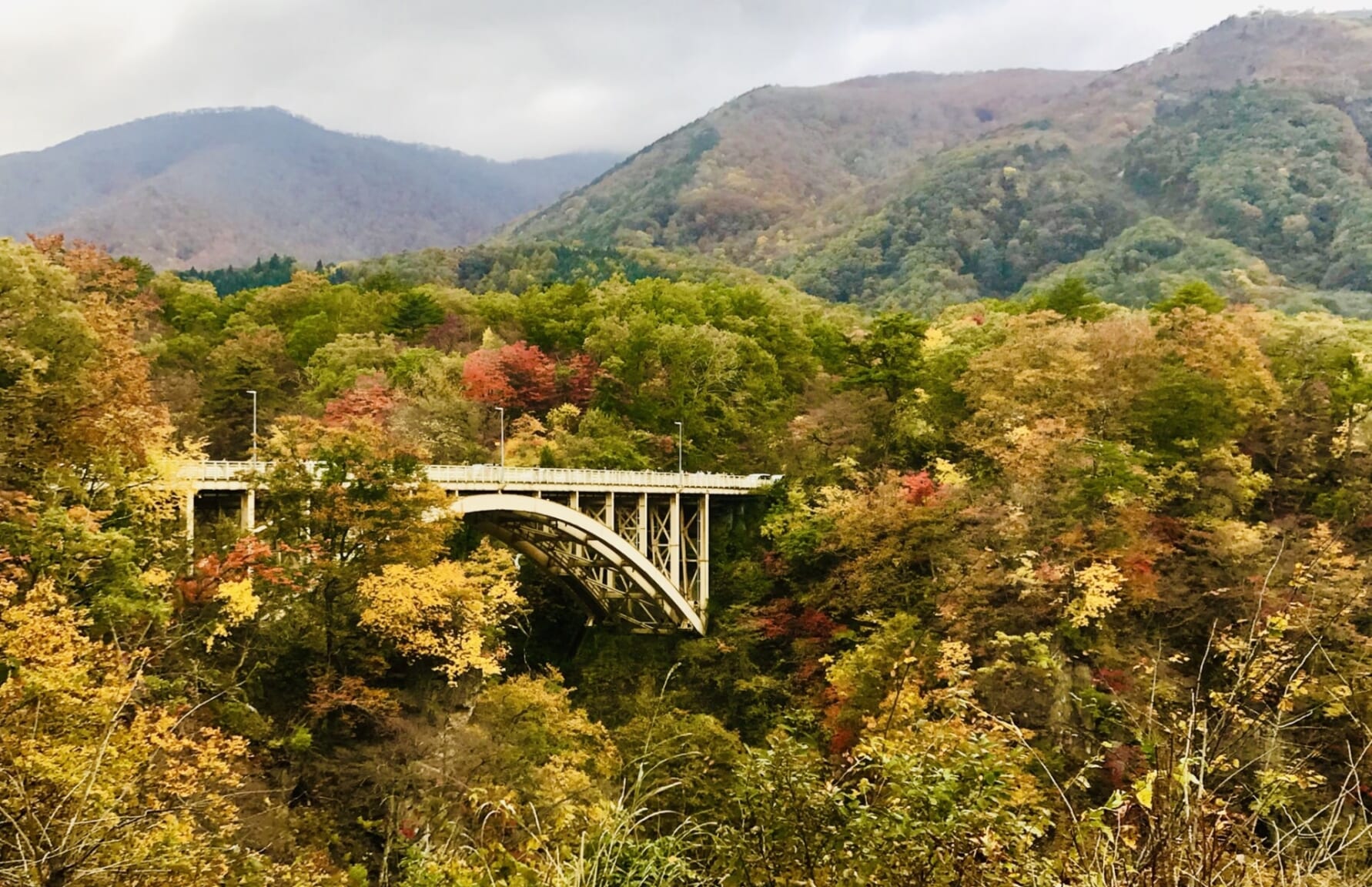 Naruko Gorge (鳴子峡), located in Miyagi prefecture, is an artist's dream and a nature lover's paradise. This scenic gorge is renowned for its vibrant autumn colors that contrast strikingly against the steep rocky cliffs. A walk along the trails offers unforgettable views of the gorge, especially from the Ofukazawa Bridge. If you're there in October, don't miss the evening illumination, where the foliage is lit up, enhancing the beauty of the fall colors. Naruko Gorge serves as a beautiful reminder of how the changing seasons are truly Japan's heart and soul.
▶ Osaki City official website with information about Naruko Valley: https://www.city.osaki.miyagi.jp/shisei/soshikikarasagasu/narukosogoushisho/chiikishinkoka/5/3/3087.html
10. Enjoy the Local Culinary Specialties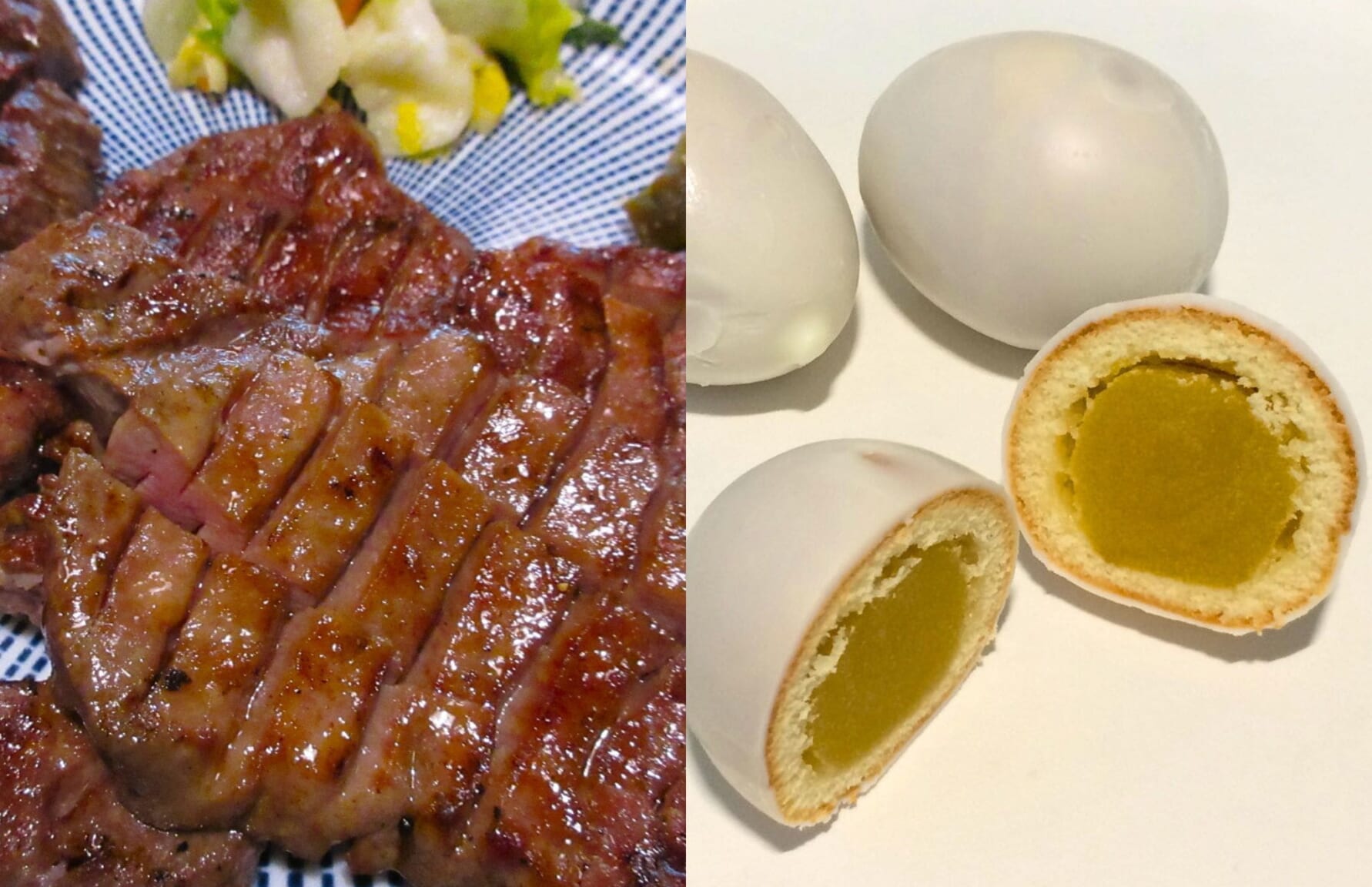 A culinary adventure through Tohoku isn't complete without savoring Miyagi's signature Gyutan (牛タン). This unique dish consists of grilled beef tongue, cut thickly, seasoned with salt or marinated in savory sauces. Originating from Sendai, the capital of Miyagi, Gyutan is renowned for its tender, flavorful profile and often served with oxtail soup and pickled vegetables. The succulent delicacy has earned a dedicated fan base across Japan and is a must-try for any meat lover. On the sweet side, Iwate's famous souvenir Kamome no Tamago (かもめの玉子) -Seagull's Egg- is a delightful treat to bring home. It's a small, egg-shaped cake with a white outer layer of castella sponge cake, filled with a sweet custard cream center. Its charming packaging featuring a seagull motif pays homage to the coastal landscapes of Iwate, making it not just a delicious confectionery but a piece of Tohoku's seaside charm.
---
▶ Buy your Bullet Train tickets here!
---
Best Things to Do in Aomori
As you venture into the northernmost region of Honshu, Aomori Prefecture (青森県) welcomes you with a diverse palette of experiences. Unparalleled natural beauty takes center stage with the vibrant Hirosaki Castle park, known for its enchanting cherry blossom display, and the verdant Oirase Keiryu stream, a year-round spectacle of changing hues. The spirited Nebuta Matsuri is Aomori's crown jewel, where the city pulsates with enormous illuminated floats, rhythmic taiko drums, and dance parades. Dive into Aomori's culinary scene, abundant in seafood delights. Hachinohe's morning market is filled with delicious fresh seafood and it's one of the best ways to start your day.
▽See more details about Aomori▽
Best Things to Do in Iwate
Iwate Prefecture (岩手県), Japan's second-largest prefecture, beautifully blends history, nature, and gastronomy. It houses the historic Hiraizumi, a UNESCO World Heritage site where the resplendent Chusonji Temple stands tall amidst lush hills. Embrace the tranquility of Geibikei Gorge with a scenic boat ride along the river, flanked by dramatic limestone cliffs. Iwate also boasts vibrant festivals like the Morioka Sansa Odori, a mesmerizing dance parade that holds a Guinness World Record. Culinary enthusiasts can engage in a 'Wanko Soba' noodle eating challenge, a fun and filling tradition, or savor the umami-rich 'jaja-men', a local noodle dish.
▽See more details about Iwate▽
Best Things to Do in Akita
Akita Prefecture (秋田県) offers an authentic slice of traditional Japan. Explore the well-preserved Kakunodate samurai district, adorned with weeping cherry trees, or let the serene Nyuto Onsen's hot springs melt away your stress. Witness the awe-inspiring Kanto Festival in August, where performers expertly balance tall bamboo poles laden with lanterns. Your taste buds are in for a treat with 'kiritanpo', a local specialty where pounded rice is skewered, grilled, and served with a hearty miso soup. Pair your meal with some locally brewed sake for a true taste of Akita.
▽See more details about Akita▽
Best Things to Do in Miyagi
Miyagi Prefecture (宮城県) harmoniously combines coastal wonders and mountainous marvels. Walk among the towering cliffs at the scenic Matsushima Bay, regarded as one of Japan's three most scenic spots, or head inland to trek the verdant trails of Naruko Gorge. Delight in local events such as the Sendai Tanabata Festival, adorned with vibrant streamers. Be sure to visit the Zao Fox Village, an unusual sanctuary for these furry creatures. Miyagi's cuisine is as varied as its landscape. Enjoy the fresh seafood of the coast, especially the region's famous oysters, or warm up with a bowl of 'gyutan' (beef tongue) stew, a local comfort food.
▽See more details about Miyagi▽
Best Things to Do in Yamagata
Yamagata Prefecture (山形県) offers a multitude of picturesque landscapes and rich culinary surprises. Traverse the Dewa Sanzan, three sacred mountains, each home to a distinct shrine and representing a different stage of spiritual rebirth. Take a nostalgic trip to Ginzan Onsen, a historical hot spring town that harks back to the Taisho era, or enjoy a breathtaking panoramic mountain view on the Zao Ropeway. Yamagata is equally enticing to food lovers. Their 'sakuraniku', a type of cherry-colored horse meat, and 'Yonezawa-gyu', one of Japan's top three wagyu beef brands, are must-tries for meat lovers.
▽See more details about Yamagata▽
Best Things to Do in Fukushima
Fukushima Prefecture (福島県), Japan's third-largest, offers diverse landscapes from the Aizu highlands to coastal regions. Visit Ouchi-juku, a preserved former post town that evokes the ambiance of old Japan, or explore the stunning multicolor autumn foliage in Urabandai. Experience local customs at the Waraji Festival, where massive straw sandals are paraded through the streets. Fukushima's culinary scene is equally enticing. Savor the 'Kitakata ramen', known for its thick, chewy noodles and soy-based broth, or indulge in a slice of 'mamador', a sweet pancake-like treat filled with azuki bean paste.
▽See more details about Fukushima▽
How to Get to Tohoku
Traveling from Tokyo to the picturesque region of Tohoku is a breeze, with two efficient options: Shinkansen or airplane. The Tohoku Shinkansen line, departing from Tokyo Station, can whisk you to the northern reaches of the region in roughly 3 hours. The ride not only offers comfort and speed but also a snapshot of Japan's dynamic landscapes. And don't forget to sample an 'eki-ben', a special bento box with regional delights! Alternatively, for those tight on time, flights from either Haneda or Narita Airport offer an even quicker journey. In under 90 minutes, you can find yourself in Aomori or Sendai, ready to start your Tohoku adventure. Whether by rail or sky, both options promise a smooth start to your journey.
▶ Buy your Bullet Train tickets here!
---
▽Subscribe to our free news magazine!▽

For more information about Things to do in Japan, be sure to check our other articles down below.
▽Related Articles▽
▼Editor's Picks▼
---