5 Days Itinerary in the Japanese Alps
Discover the perfect 5 itinerary to see the best of the Japanese Alps!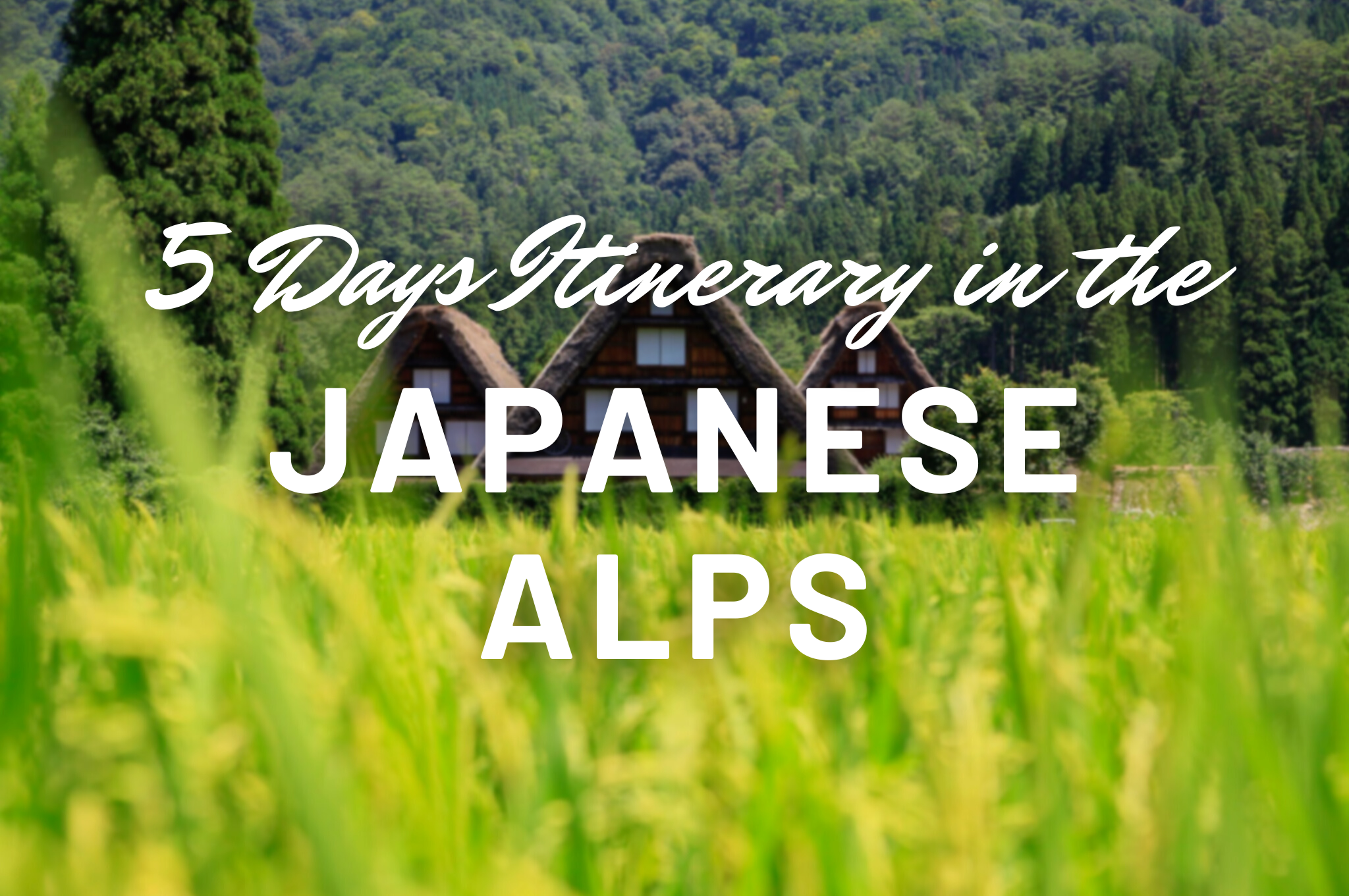 The Japanese Alps are one of the areas in Japan that have been gaining popularity in recent years, and no wonder. Surrounded by nature and fresh air, the Japanese Alps have some of the most beautiful landscapes and views in Japan. It's the perfect destination for nature lovers looking for a less crowded destination, away from the tourist areas and where you can also enjoy or immerse yourself in traditional Japan.
Between Nagoya, Gifu and Ishikawa, the area is full of culture, history, beautiful nature and countryside. Since my first visit, it has become my favorite place to visit in Japan. For those who only have a few days of vacation, I recommend it for a second trip after having already been to major cities such as Tokyo, Kyoto and Osaka. For first-visitors that can stay at least 2 weeks in Japan, then I hightly recommend use part of these days to escape the crowds and discover this hidden gem between mountains!
Are you planning a trip to the Japanese Alps but you don't know where to start? Let me show you my perfect 5 days itinerary to see the best of the Japanese Alps including Shirakawago Village, Nakasendo Route, Kamikochi and more!
We started the trip with some exercise. The Nakasendo route is an ancient route of more than 500 kilometers connecting Kyoto with Tokyo, along which there are more than 60 small villages that served as rest areas. The route from Magome village to Tsumago, in the Kiso Valley, is the most popular and best preserved. It's a 2-3 hour walk at a leisurely pace and suitable for beginners, which can be done at a leisurely pace.
At the end you can have a drink in Tsumago and then I recommend spending the night in Matsumoto. It's less than an hour by direct train from Narai station (Tsumago), and being a bigger city it has more accommodations and restaurants available for dinner (restaurants in rural areas close very early, around 17:00-18:00). Also from Matsumoto you can take a direct bus to Shirakawago/Takayama the next day.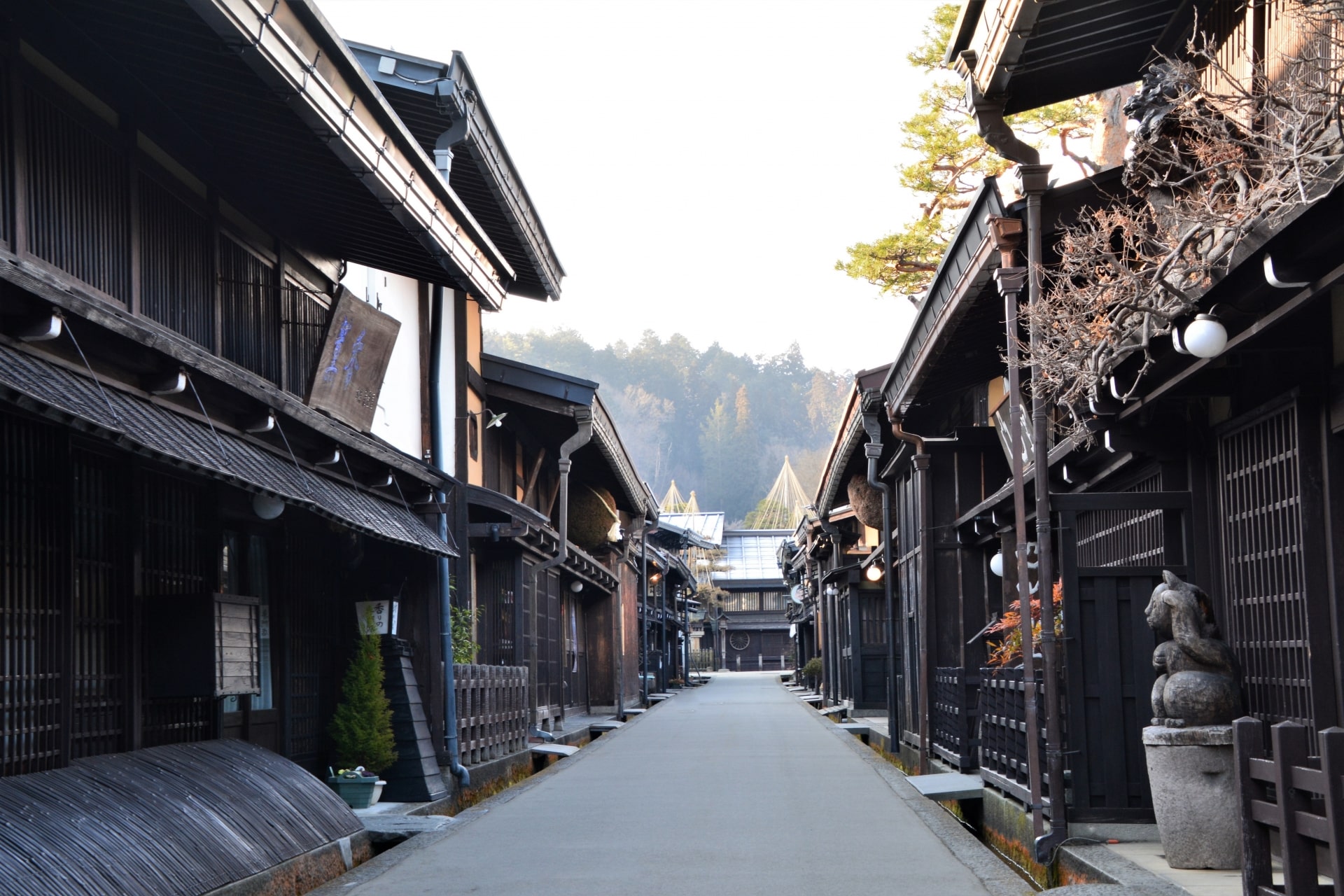 Located in Gifu prefecture, the small town of Takayama is the ideal place to spend a few days while exploring the Japanese Alps. It's easily accessible by train or bus from cities such as Matsumoto, Kanazawa or Nagoya. The direct bus takes about two and a half hours from Matsumoto to Takayama!
Takayama offers various types of accommodation, some with hot springs. It also has an old town worth mentioning, where you can find delicious hida beef and several distilleries of Japanese rice liquor (sake) and other types of alcohol. The perfect place to relax after a hike.
Depending on your preferences, you can go to visit Matsumoto Castle early in the morning and arrive in Takayama around noon (14:00-15:00), or take one of the first buses in the morning to have more time in Takayama.
▶︎▶︎ Book HERE the Sake brewery tour in Takayama!
▶︎▶︎ Click HERE the Book the Takayama local guide walking tour!
Shirakawa-go and Gokayama are two picturesque mountain villages considered World Heritage Sites. While Shirakawa-go is more popular and touristy, Gokayama is less known and remains more intact. Shirakawa-go and Gokayama are famous for their characteristic houses with sloping roofs for heavy snowfall in winter. This type of construction is called Gassho-Zukuri.
Both villages are relatively small, and easily accessible by bus from Takayama so you can enjoy both in one day. Discover how life was traditionally lived in the mountainous areas of Japan by visiting some of the house museums that can be visited!
▶︎▶︎ Book HERE a Shirakawa-go Half-Day Food Tour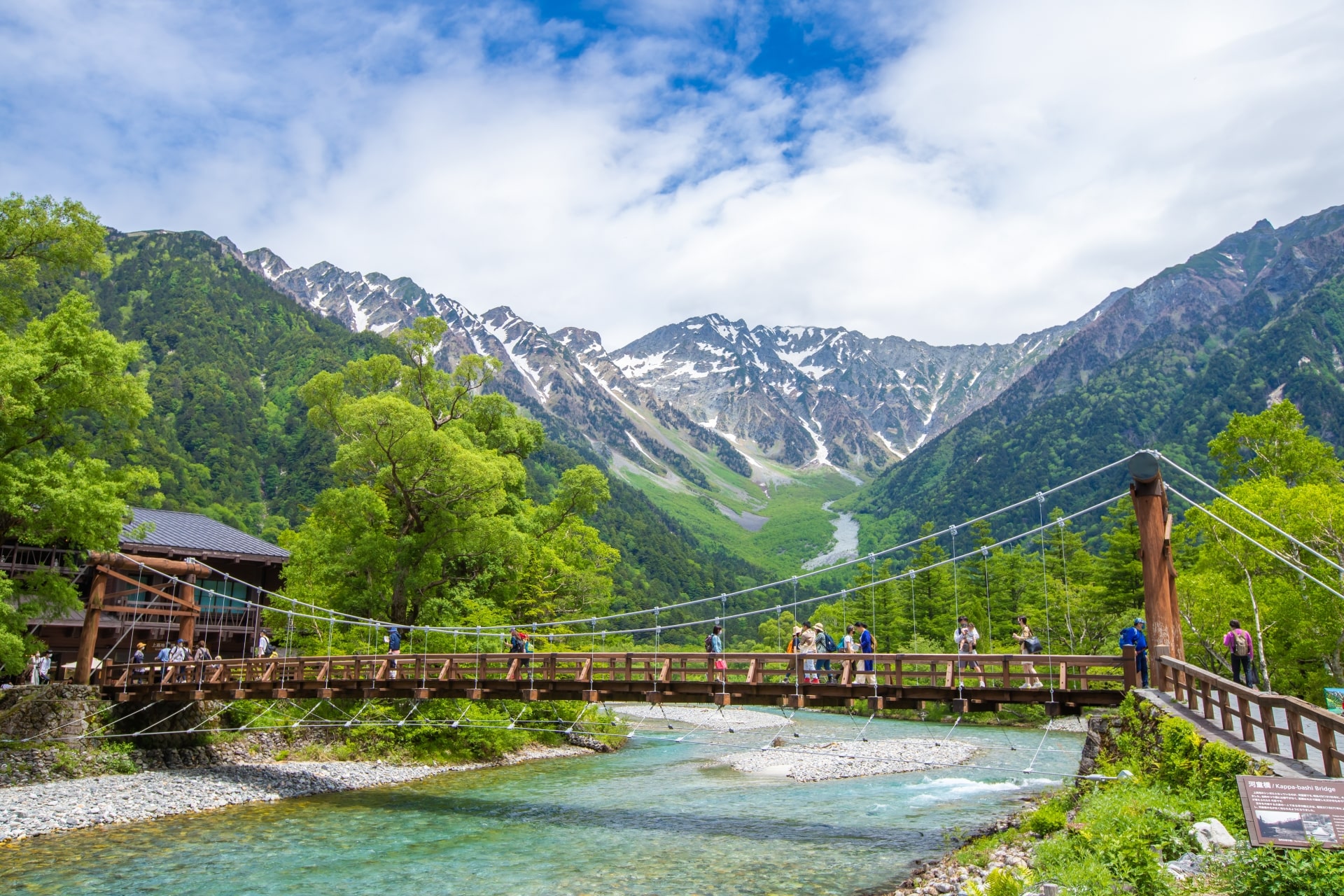 On the fourth day you can take a day trip to the best place in Japan for hiking, with one of the most beautiful views of all the Japanese Alps. I'm undoubtedly talking about Kamikochi. Whether you like hiking or not, it's a good trip even for families, as Kamikochi has different routes available for all levels, from beginners to experts.
The Kamikochi trails are only open from mid-April to November, so if you do not go during these dates, it is not recommended to travel to Kamikochi.
Finally, we can end our route in Kanazawa, one of Japan's last hidden gems. There are several buses departing during the day from Takayama or Shirakawa-go that connect with Kanazawa, and it's simple and easy to get tickets.
Kanazawa is a city with a great historical legacy, and contains one of the most beautiful gardens in Japan, as well as a castle, old samurai houses and even a geisha and maiko quarter like the famous Gion quarter in Kyoto.
Recently a new Shinkansen route was opened connecting Tokyo with Kanazawa in about two hours, so it has become an increasingly popular destination for travel, but still not as well known as Kyoto or Osaka, so less crowded.
▶︎▶︎ Click HERE the Kanazawa 1–Day Highlight Private Walking Tour Now!!
---
Beautiful, isn't it!?? For more amazing and less know places to visit in Japan, and best ways to go, you can check these articles too!! Discover a different side of Japan besides Tokyo or Kyoto!
▽Related Articles▽
▼Editor's Picks▼
---